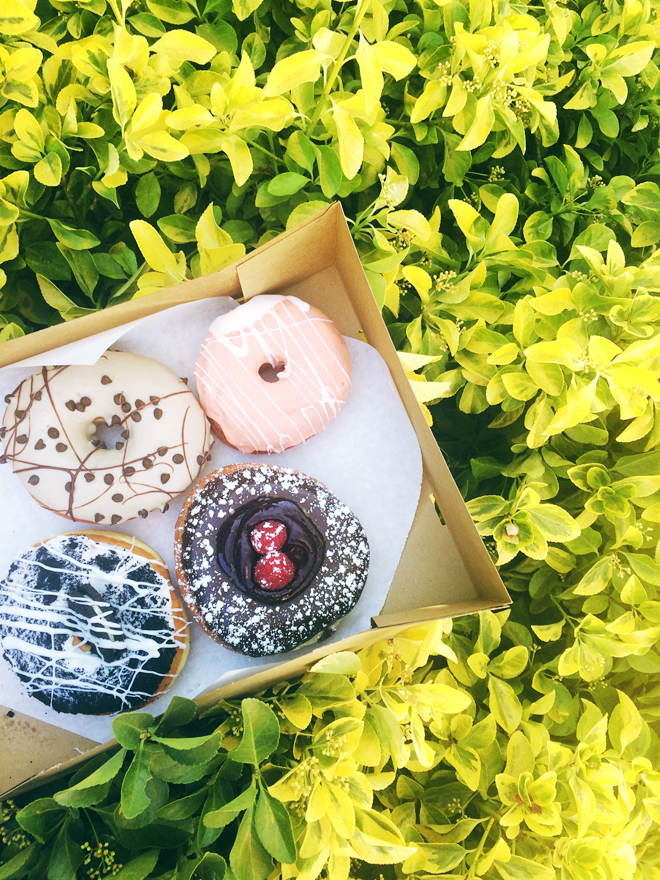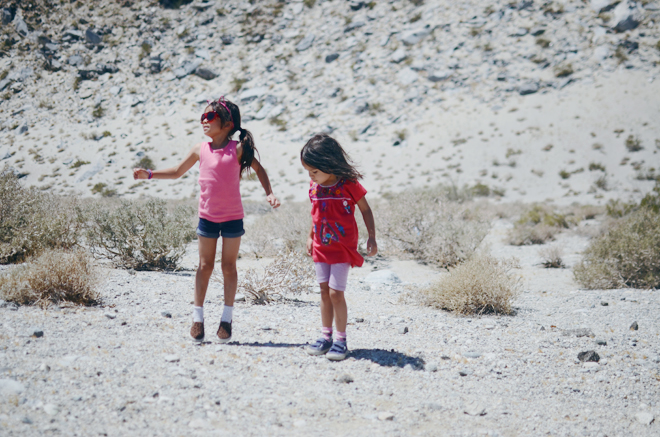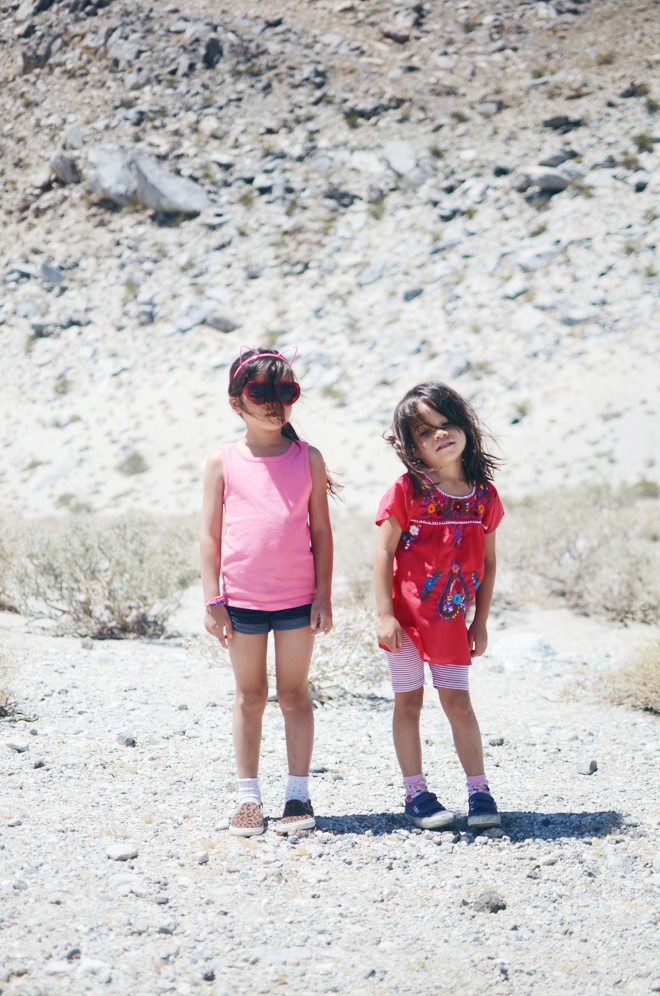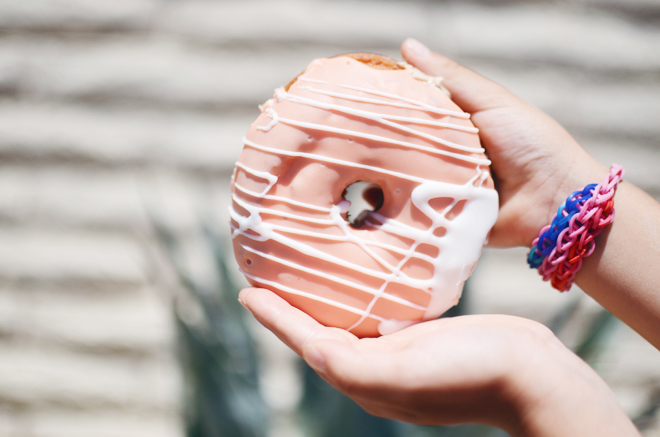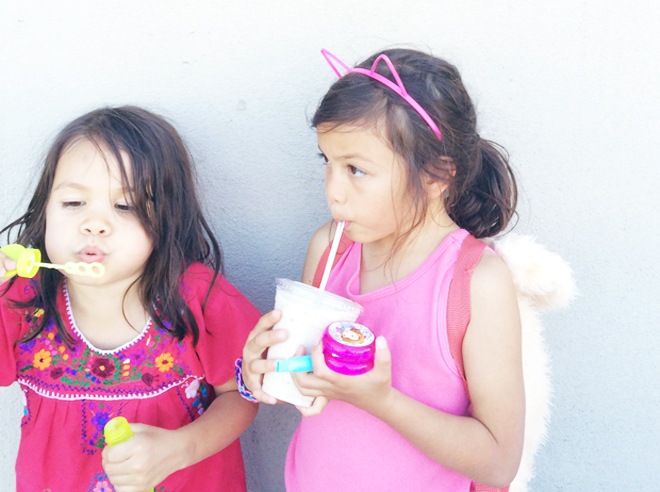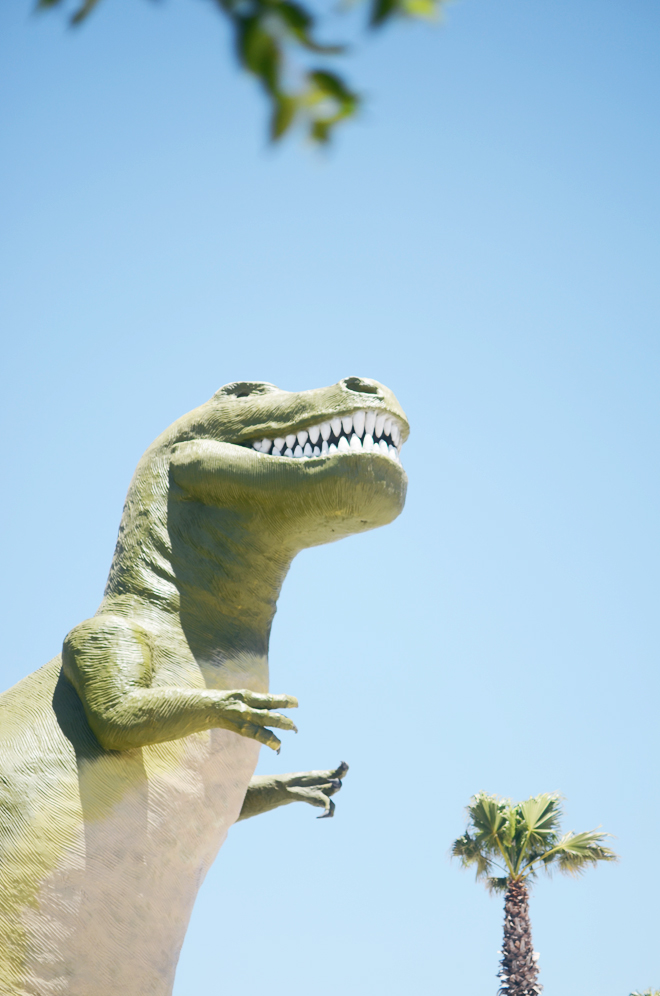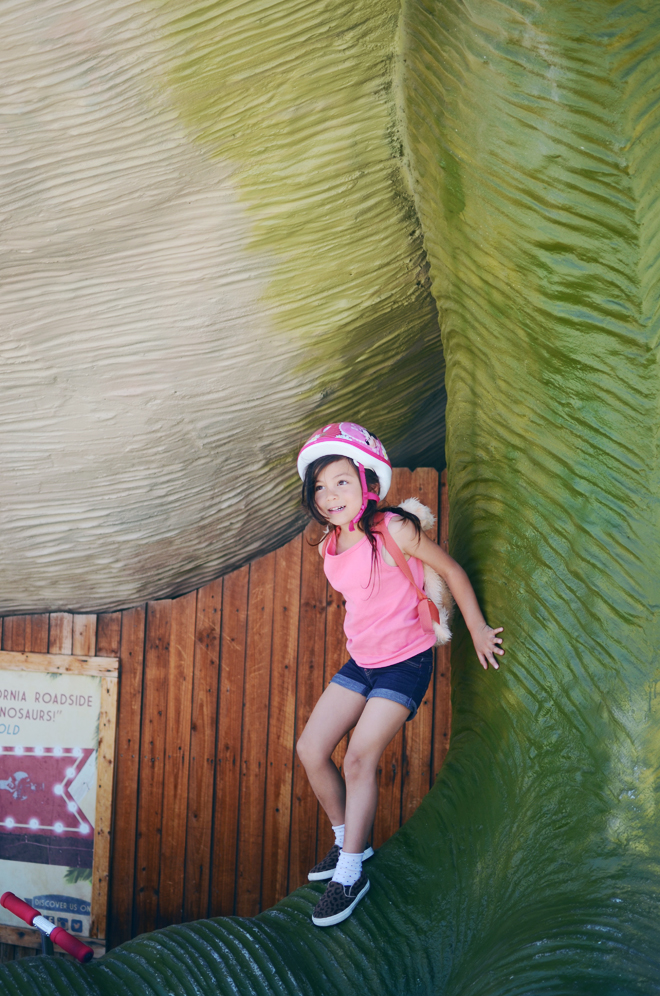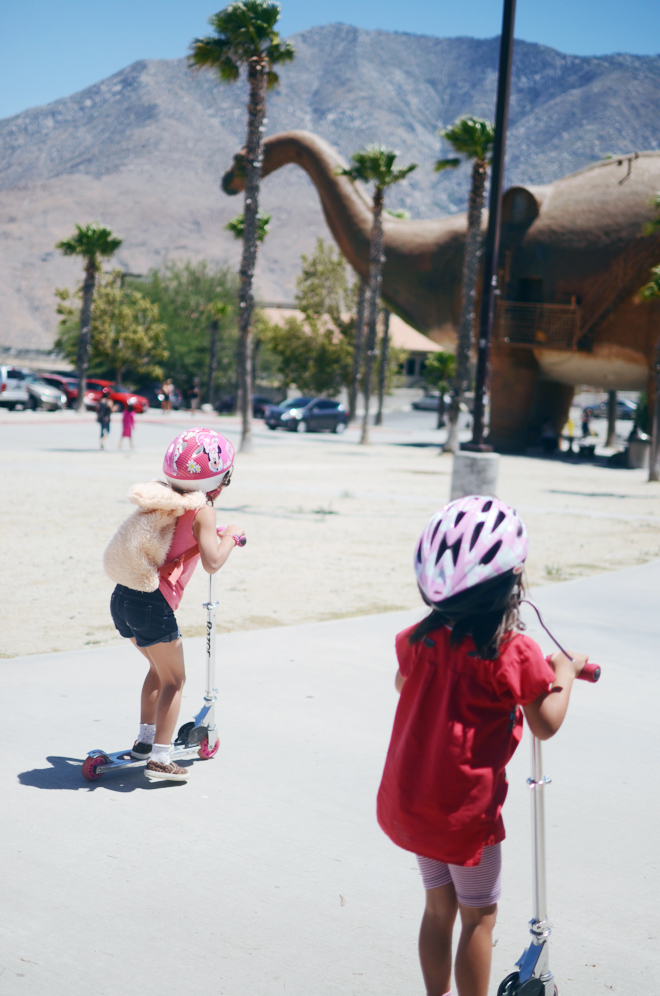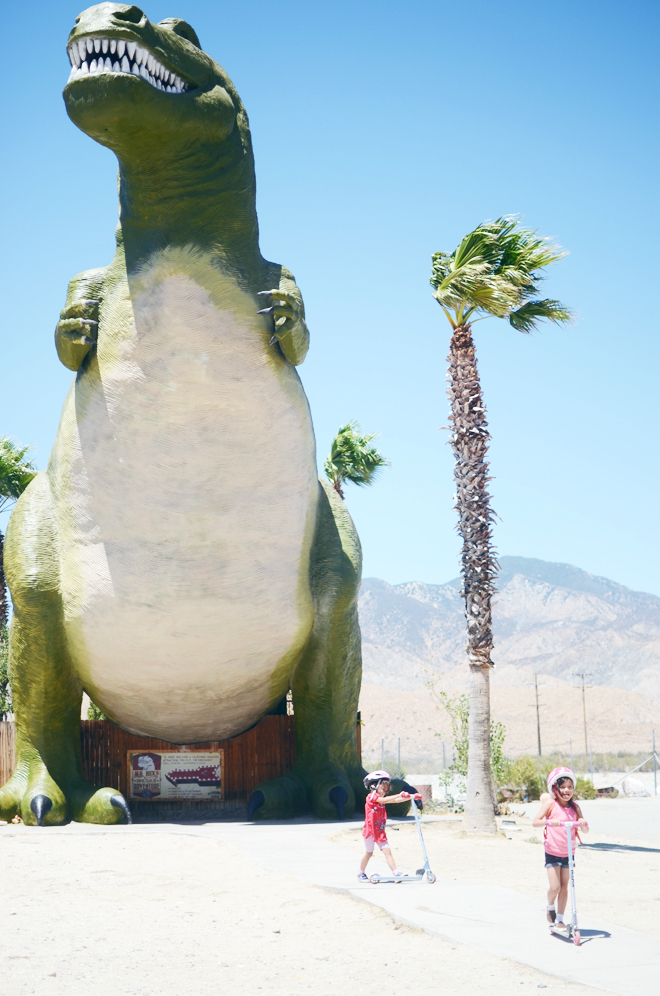 On Monday, we had ourselves an adventure and declared it "Letter D-Day." We started it off by picking up some fancy donuts from The Crumb. I chose a peanut butter chocolate, Soul wanted Oreo, Glow decided on chocolate raspberry, and then we picked an orange creamsicle to share. In the end though, we all shared what we chose and got to have a little bit of each flavor. My favorite is the chocolate peanut butter and orange creamsicle.
After, we headed to the desert. Of course, when in Palm Springs, we must always stop by the Ace Hotel to photo booth. The girls were so excited to get their own photo booth strip of just the two of them.
For the next D stop, we went to the Cabazon Dinosaurs. We walked around a bit, took some photos, and they got a kick out of going into the dinosaur's belly to the gift shop. I had the girls pack their scooters, so when the crowds thinned out, they scootered up and down the sidewalks. They had so much fun pretending the dinosaur was chasing them.
Our last D stop was for date shakes, which is another must when in Palm Springs. It wasn't exactly a high nutrition day, so we got one small shake to all share.
Donuts, desert, dinosaurs, and date shakes made for a really delightful adventure. We had so much fun with our letter theme, and if you follow me on instagram you might already know this, but we decided to call Tuesday "P Day!" I don't think I can keep up this letter adventure everyday, but I want to try and conquer a few more letters before the end of summer. I have some ideas swirling about that I think the girls will enjoy.