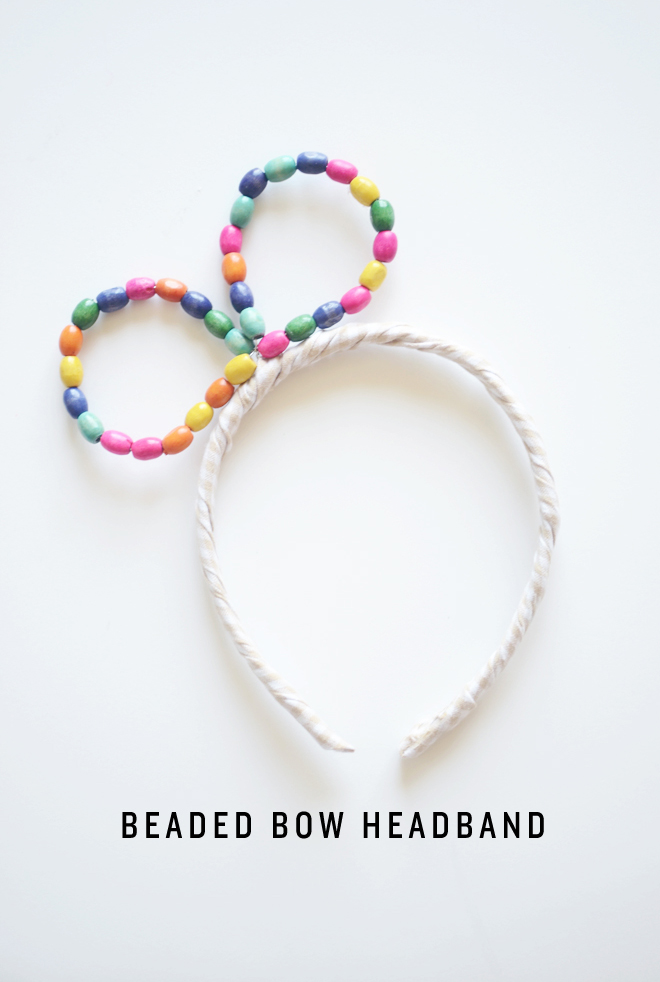 Beaded Bow Headband
Supplies:
Wooden beads
22 gauge wire
Plastic headband
Fabric strip/ribbon
Glue gun and glue stick
Scissors
Wire cutter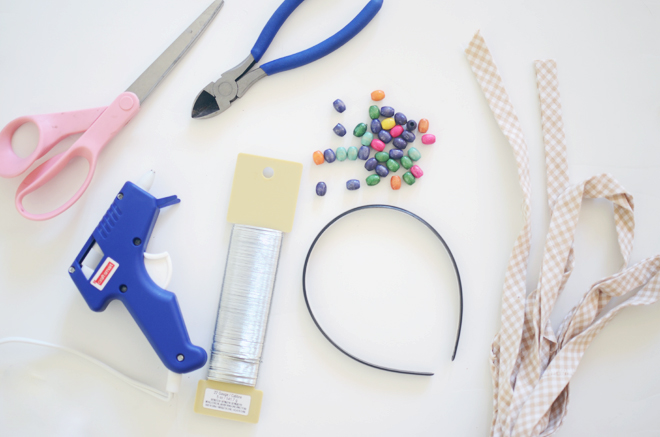 Directions:
1. Cut a 20″ strand of wire. String beads on the wire, but leave 3″ of each end unfilled.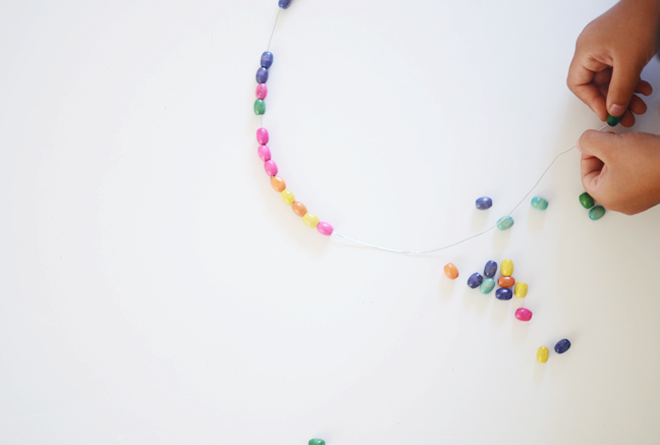 2. Twist the wire where the beads end together (leave a little slack for the beads) to create a closed circle. Twist the wires at the center to create the bow shape.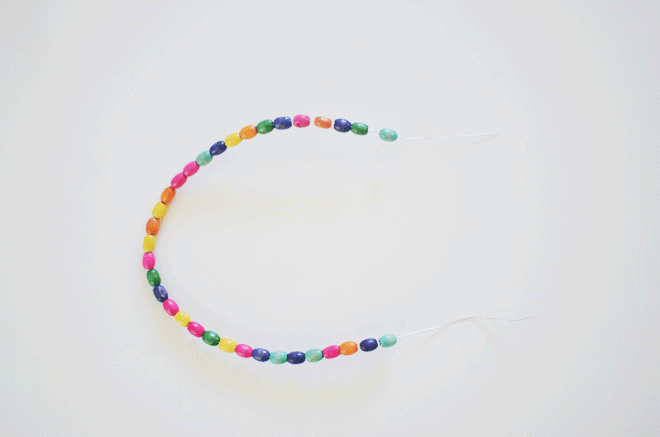 3. Identify placement of the bow on your headband, then twist the wire ends around the headband to secure on.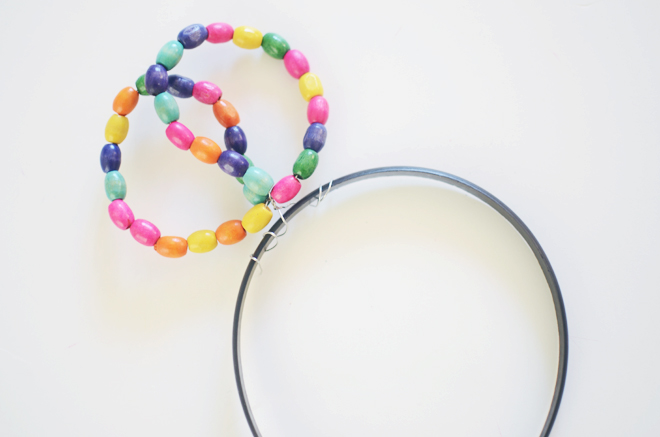 4. Add a dab of glue to one end of the headband to attach the fabric/ribbon. Wrap entire length of the headband with your fabric strip/ribbon, continue to glue as needed until the entire headband is wrapped. Lastly, adjust the beaded bows in place.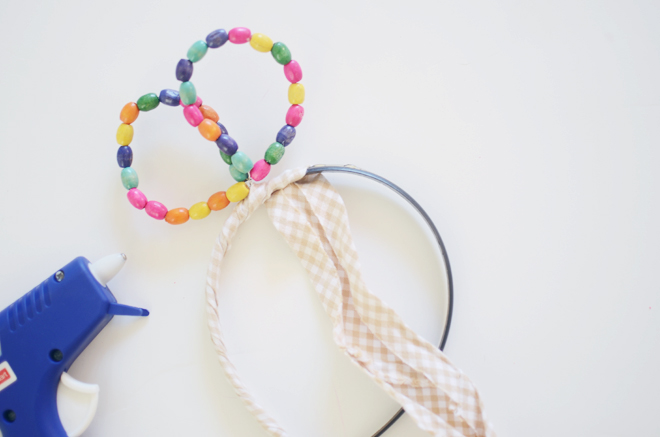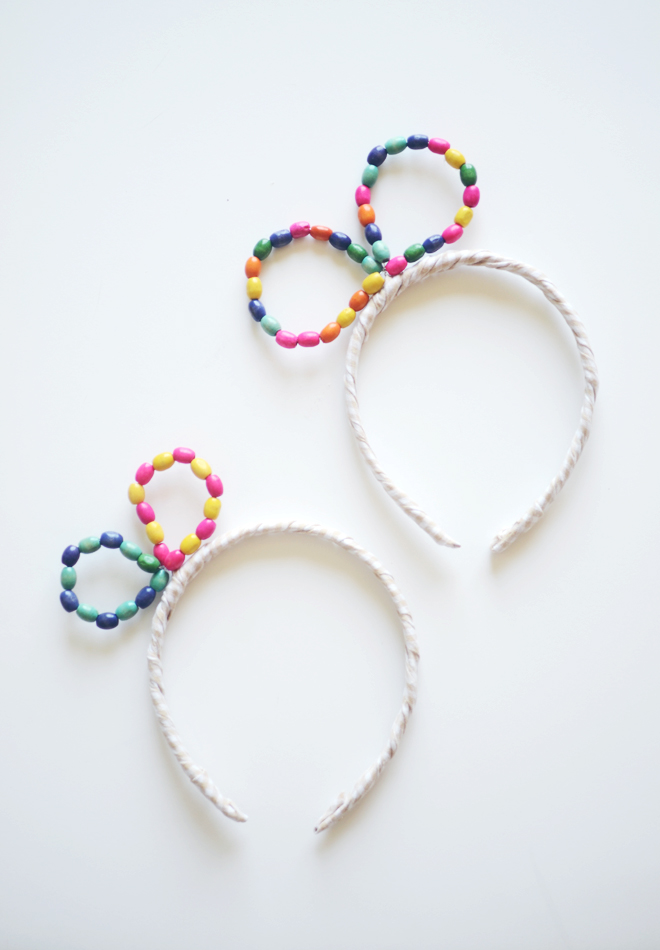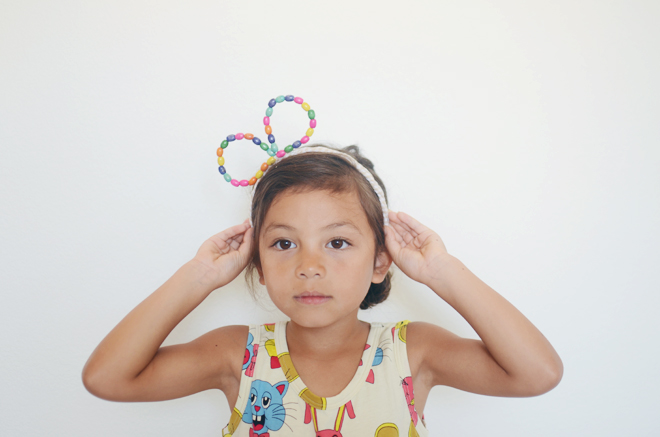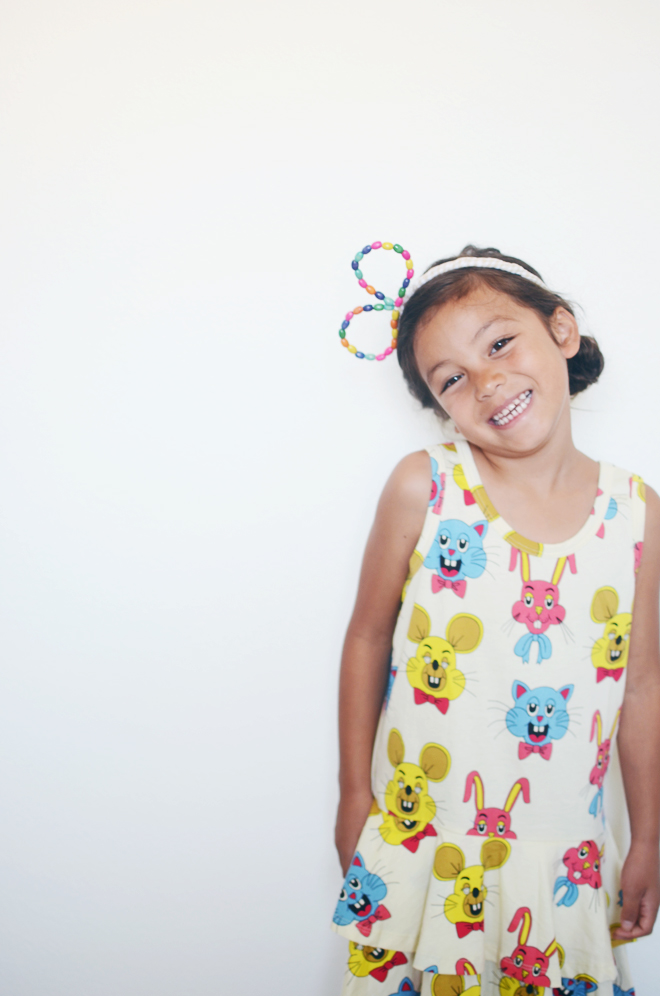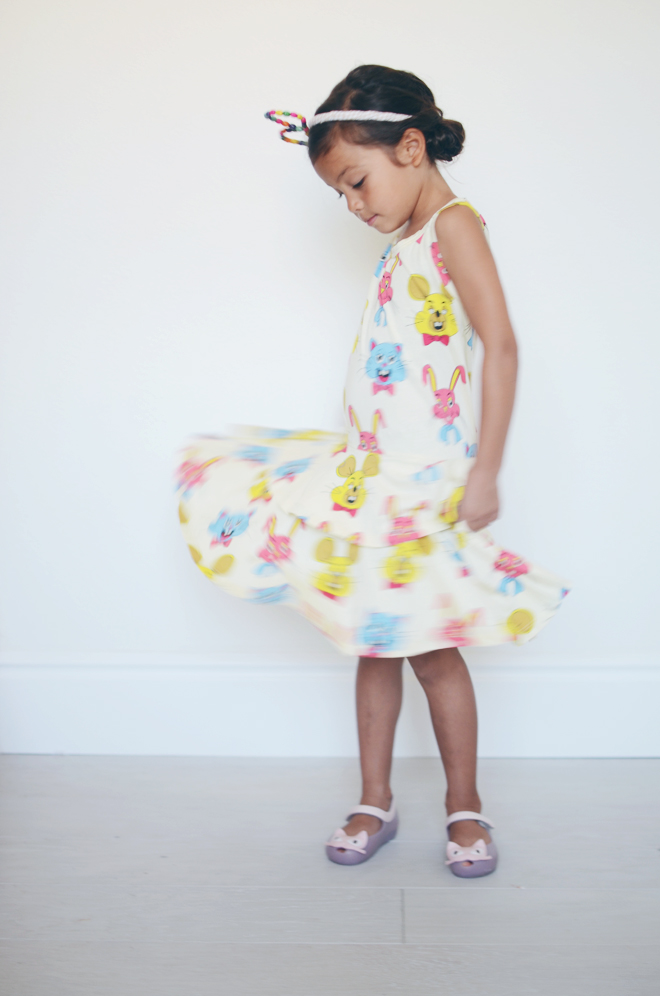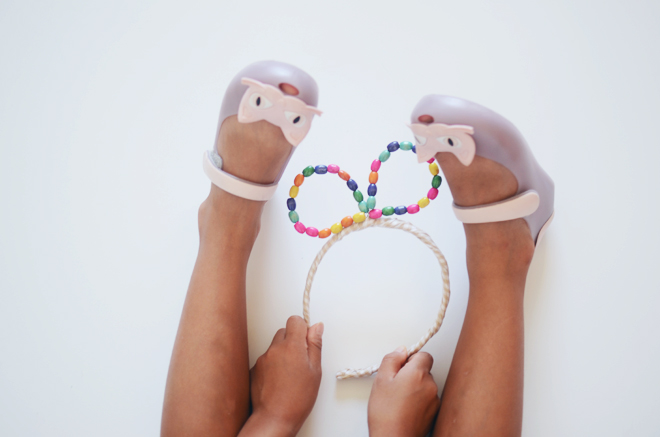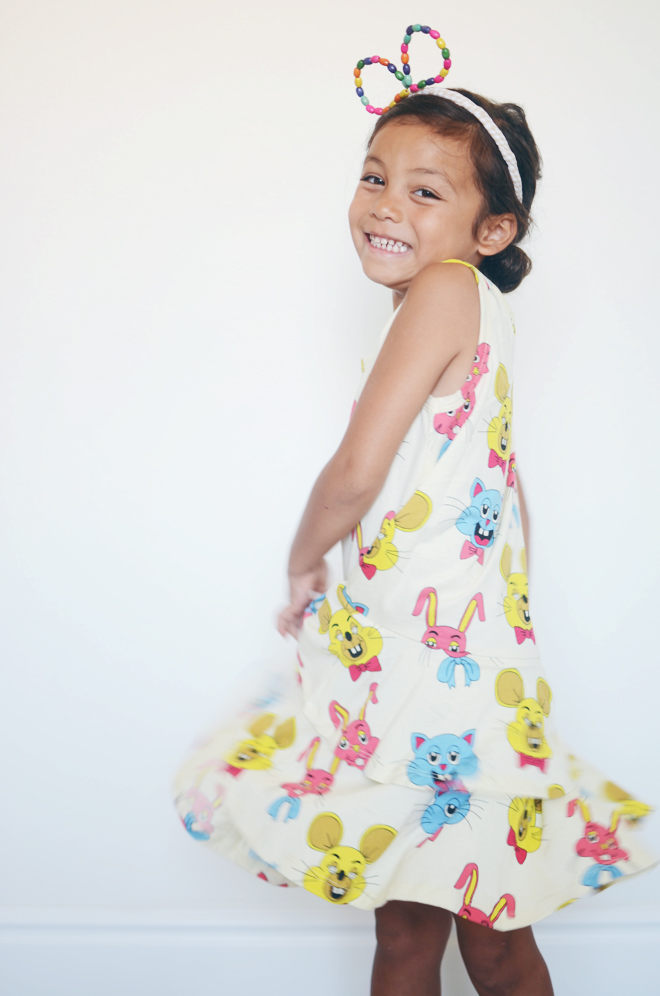 Soul wears her beaded heart headband all the time, so I thought it was time to make a bow one.  Maybe we should have made a cat ears to match her dress. If you want a bigger bow, use a longer wire, and smaller bow, smaller wire. We made two different sizes and Soul claimed both as her own (I had to remind her to share).
on soul: cat dress (similar here) and cat shoes, c/o childrensalon.