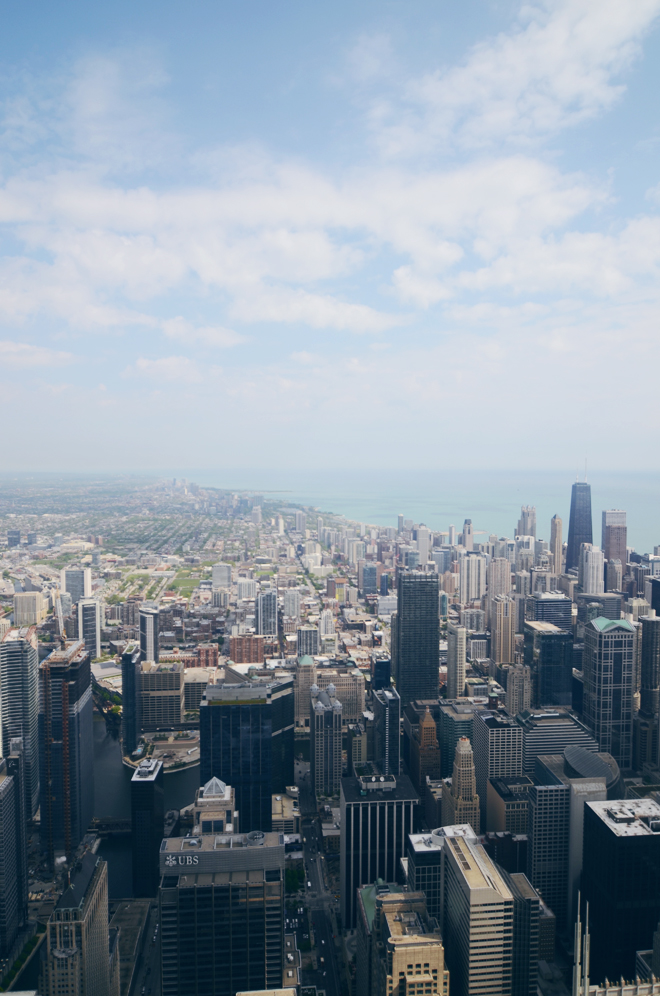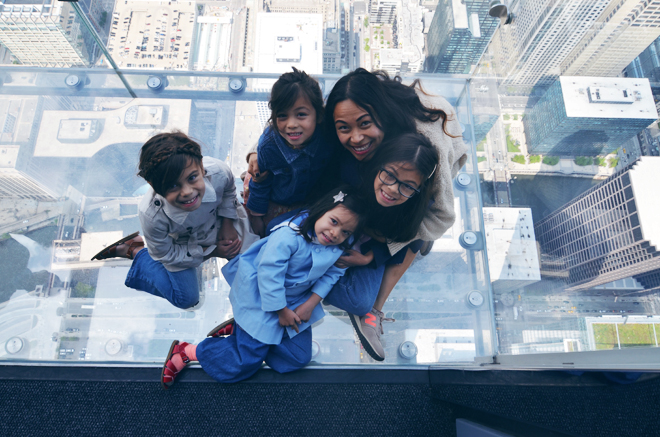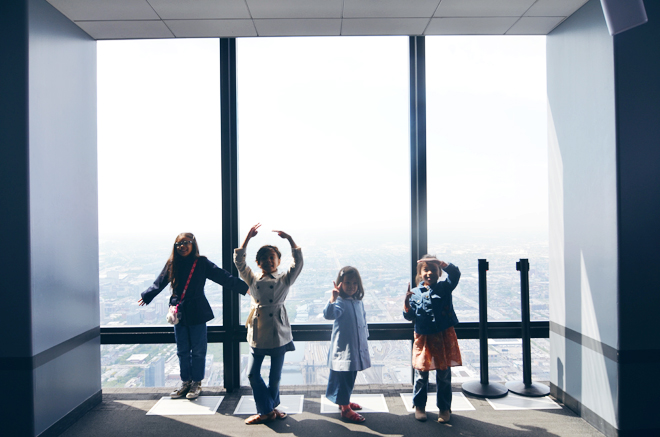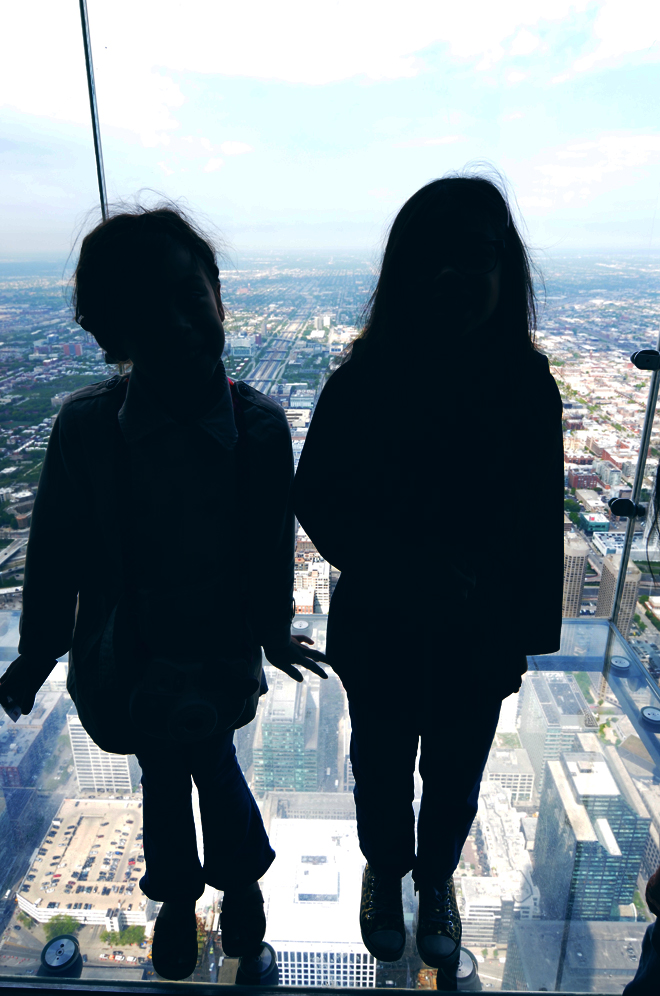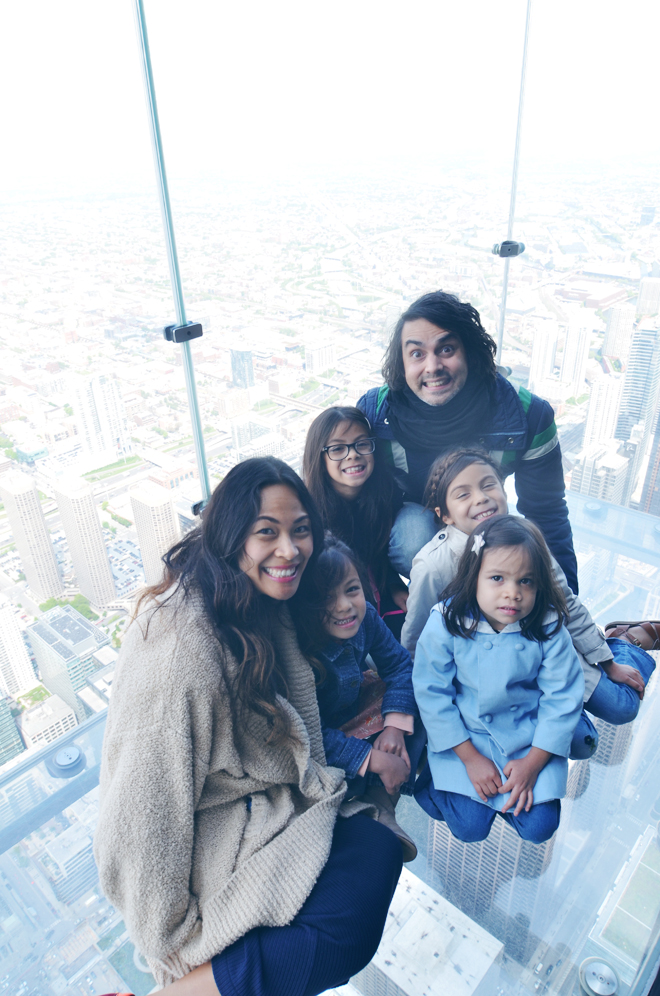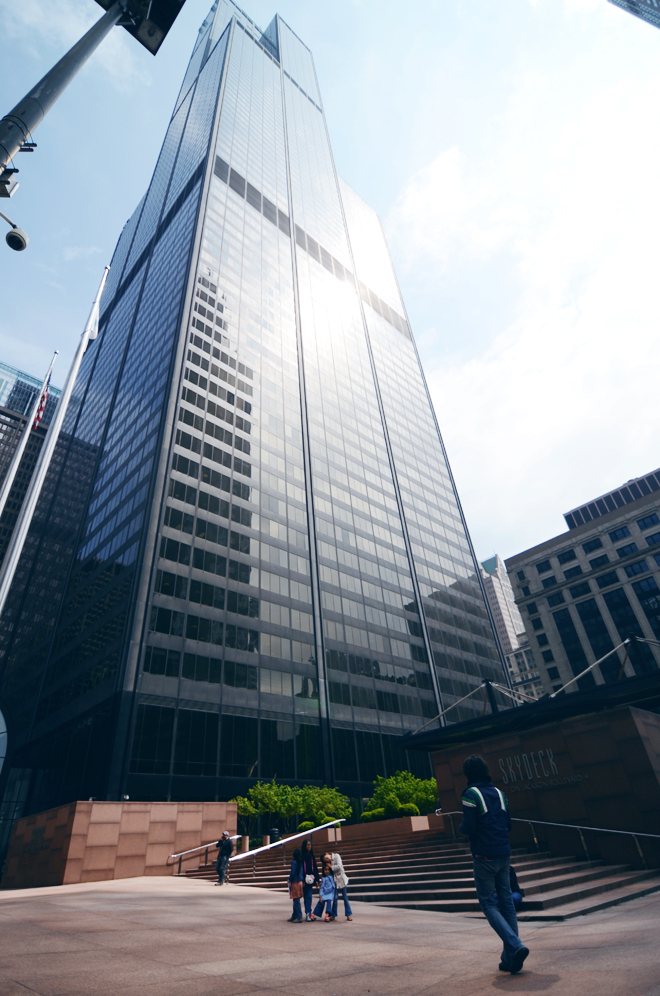 We did a little bit more of the Big Bus Tour to start off the day, and then we got off at the Willis Tower. The short film about the creation of the tower was so interesting. You see these big buildings and rarely think about all it took to create these grandiose structures. I got a little nervous when they showed the guys at the very top during construction. It's just insane to think that workers were scaling the tops of these things to make sure all the beams and whatever else is in place. I'm thankful for their work and that we can enjoy their creations from inside it's walls and not the open elements. Whew!
Of course, we all were very excited to get on The Ledge. When I say we, I mean all the girls, but Ben. We slowly inched onto the glass, looked down, quickly got in position to take our pictures, and then speedily got off. My hands were so shaky trying to keep all girls safe. I know it's not likely to break, but it's that mind game with seeing the ground clear below you. Scary, so scary! We got in line a few more times to get some different snaps. For the last one, we finally convinced Ben to join us. I think you can tell what he's thinking based on his face.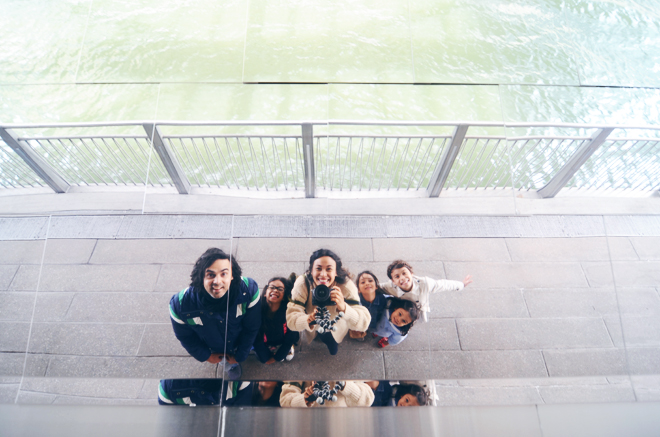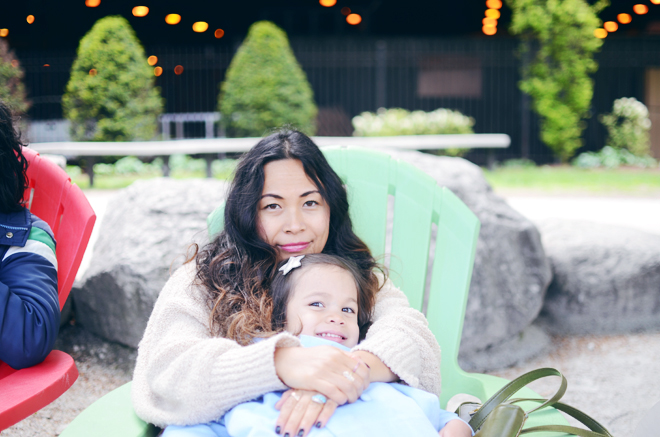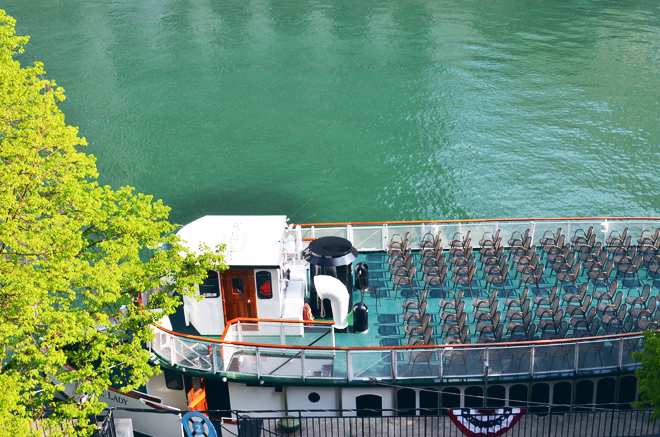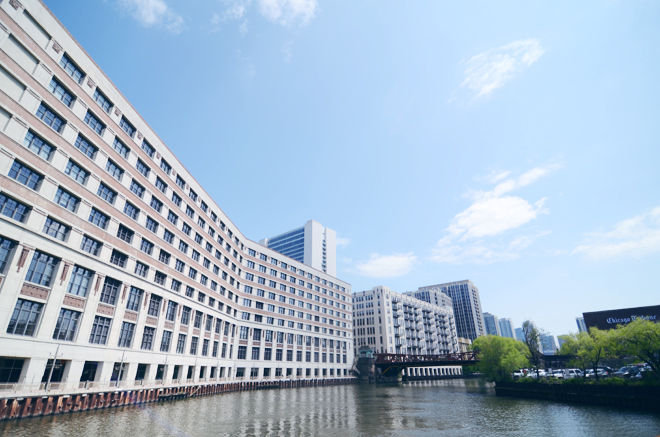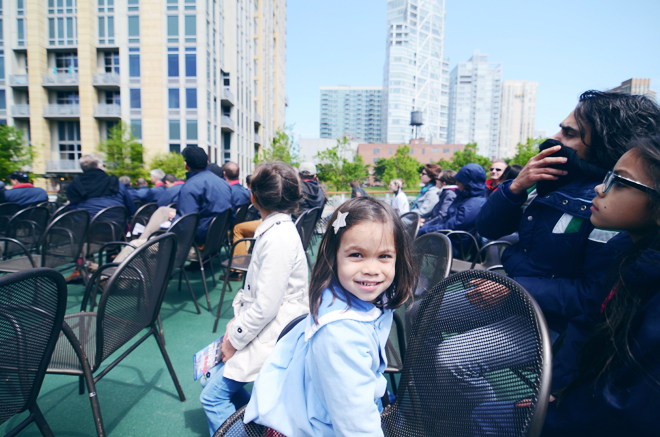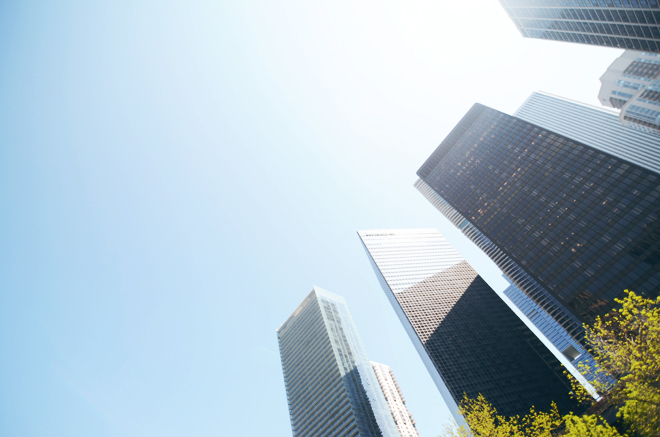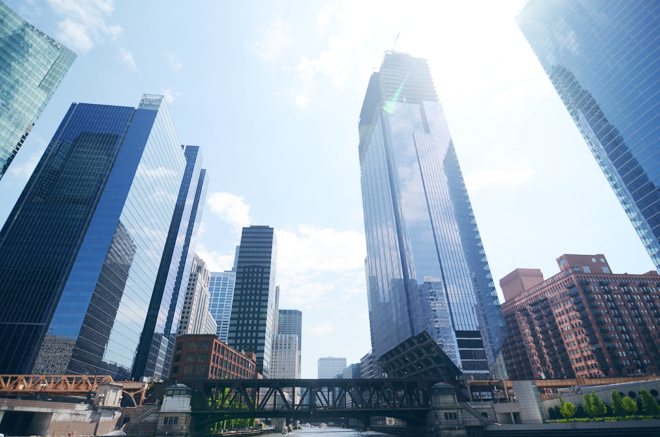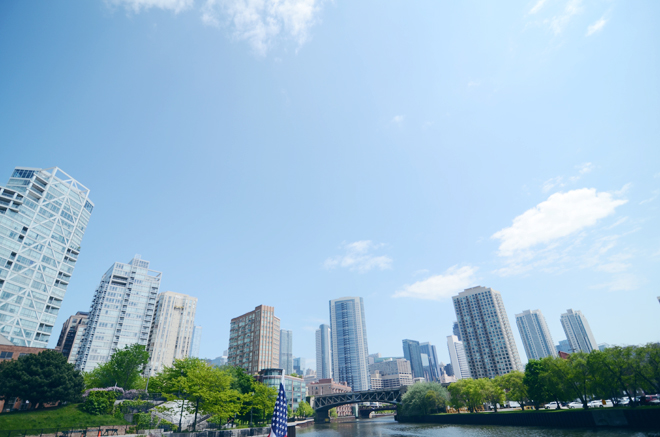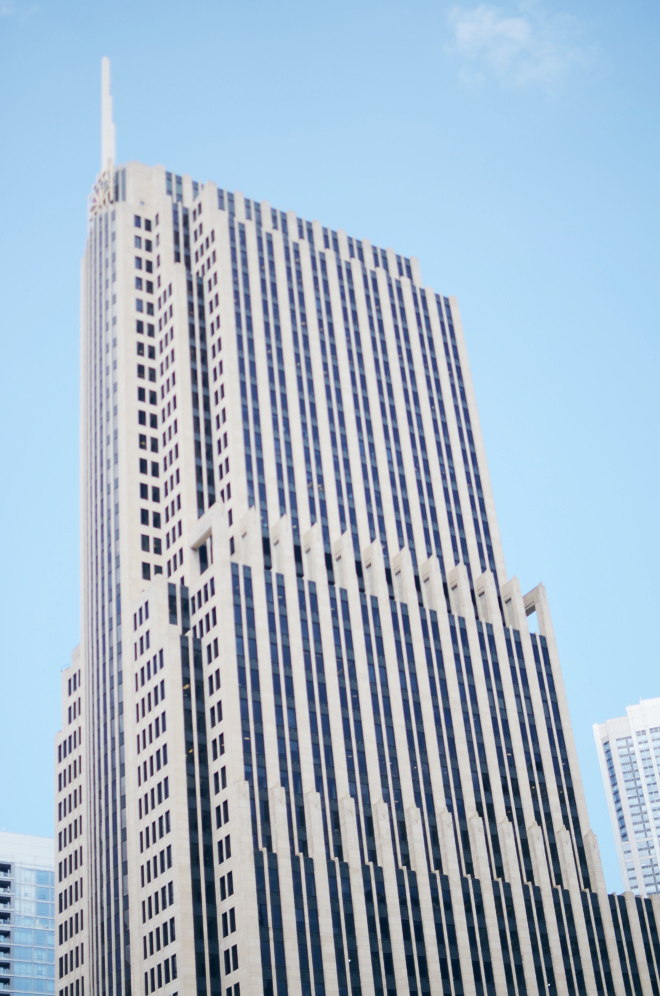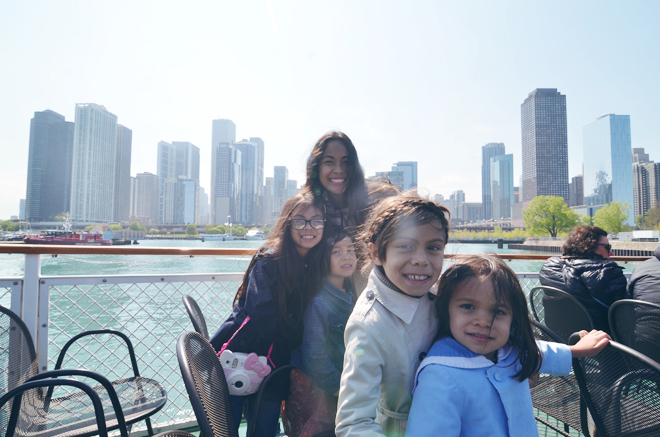 After lunch, we took a nice stroll through the city before our Chicago Architecture Foundation River Cruise. The guides for this are legit and ours was an excellent wealth of our information. It is a 90 minute tour and we learned all about contextualism, mid century, art deco, modernism, and whole bunch of other fancy architecture terms. It was such a relaxing tour and the weather was so nice (compared the super cold days before). The girls are young, but I love exposing them to stuff like this because you never know when something is going to leave an impression on them and inspire them later. Ben and I definitely had a deeper appreciation for the art of creating buildings.
Click #bratchersixmidwestfix to see other recaps of our Chicago days.