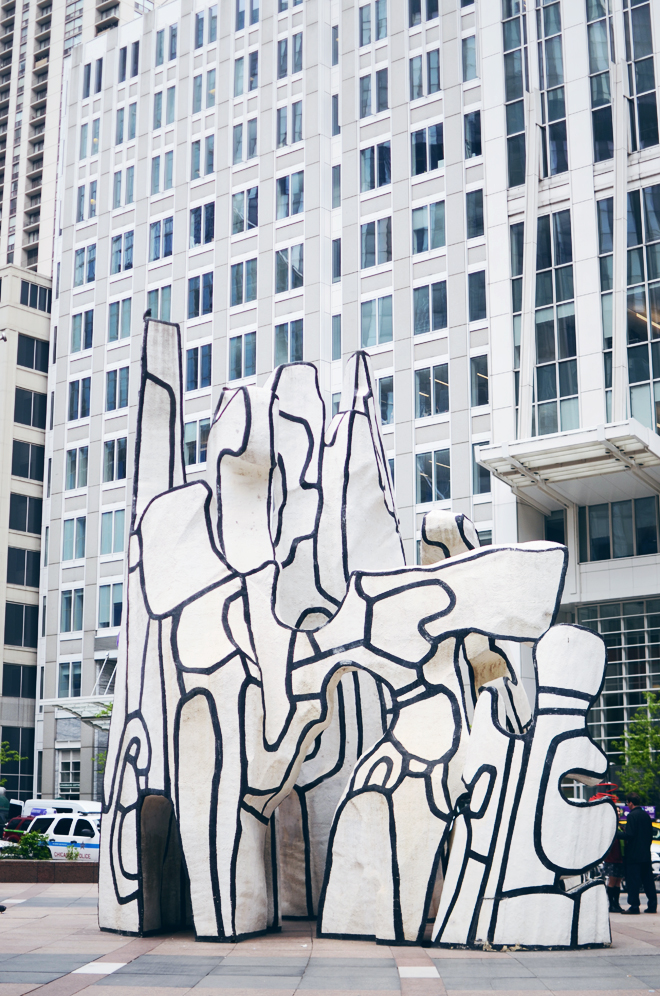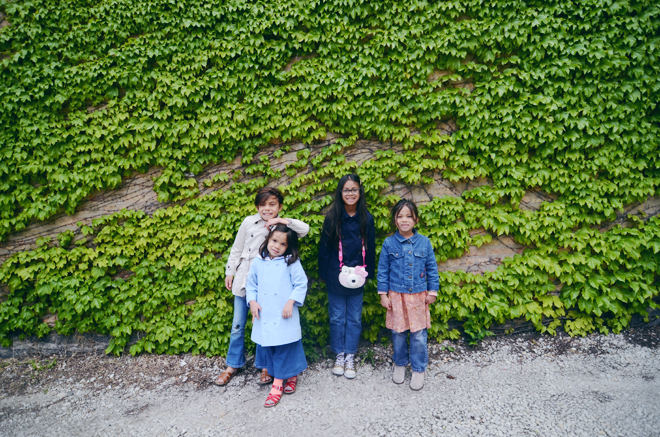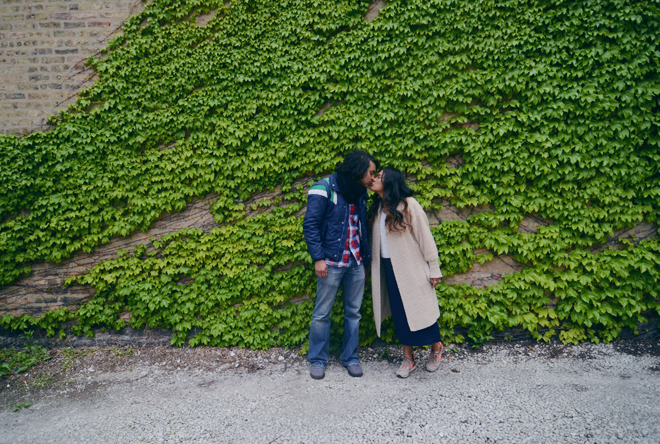 For lunch, we walked to Avec. We didn't have reservations, but we called the day before, and they said if we where there before they opened, we'd be able to dine at the restaurant. I highly recommend making reservations though. We ordered paella, a couple sandwiches, and their sesame coco bars for dessert. All of it was delicious, but the paella was my favorite. The girls loved the paella too. While we thoroughly enjoyed our lunch, their dinner menu sounds a lot more delicious.
Our kids are used to sitting down during meal time, and staying seated during the whole meal (it's a lot of practicing at home), but I'm not sure this is the type of restaurant to take children if they are more exploratory during mealtimes. It's a small space, and you sit close to others, so you really have to do well to keeping to your personal space.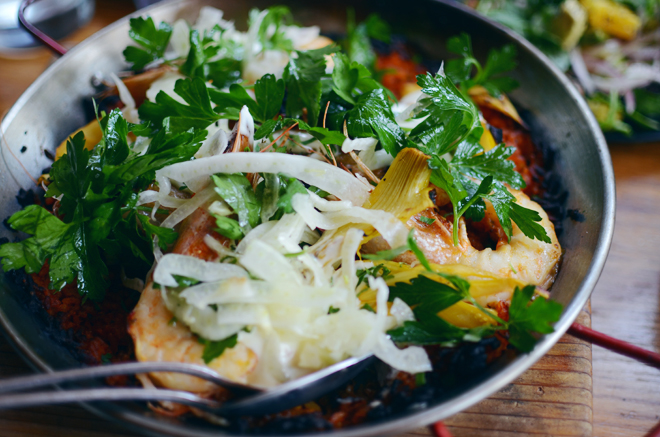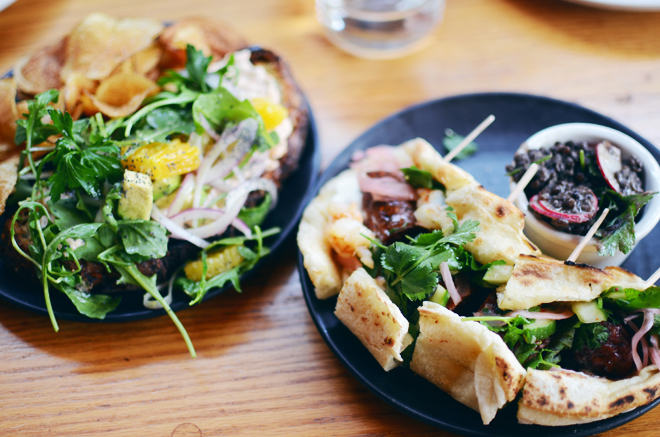 On this ig post, someone mentioned making a stop to Do-Rite Donuts, and so we did. After our lunch, we walked over to the nearest Do-Rite location. There's always room for dessert, right?! We picked up 3 donuts to share, and while we waited for our river tour, we all ate the donuts together. I thought they were yummy, but donuts aren't my thing, so I tend to think all donuts taste similarly. They were all happily devoured, so Do-Rite seem to be doing things right.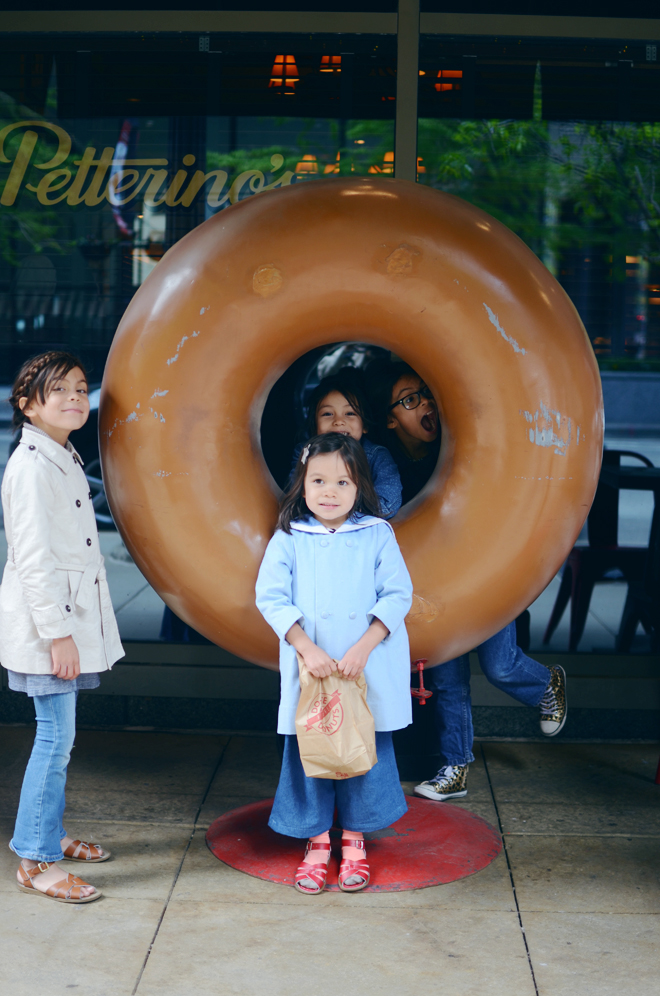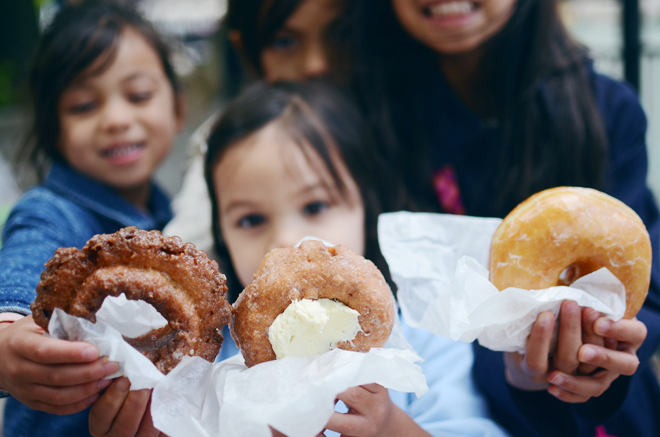 After our architecture tour (and some freshening up in our hotel room), we headed to the Girl & the Goat for dinner. It's another must make a reservation place, but we were there before they opened, so we were able to dine in. Oh boy was this place scrumdiddlyumptious!  We ordered raw oysters, roasted beets, hamachi crudo, grilled baby octopus, wild striped bass, duck tongues (the girls chose this!), goat carpaccio, goat empanadas, pinn oaks lamb tartare, and all the leches cake for dessert. We loved it all and wanted more, but our wallet was satisifed, though our tummies weren't! And I'm still craving the oysters! If I ever find myself back in Chicago, I would definitely eat here again.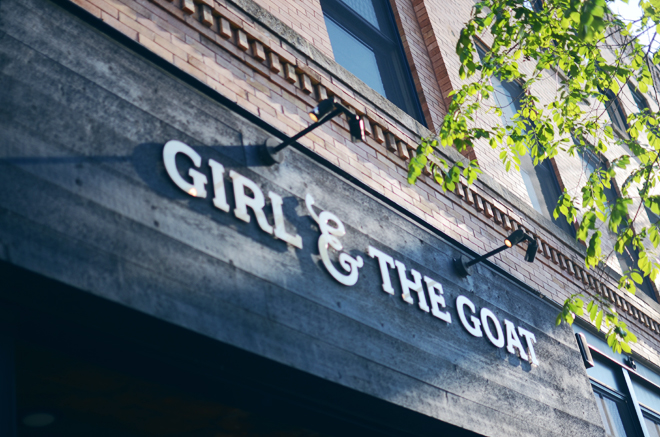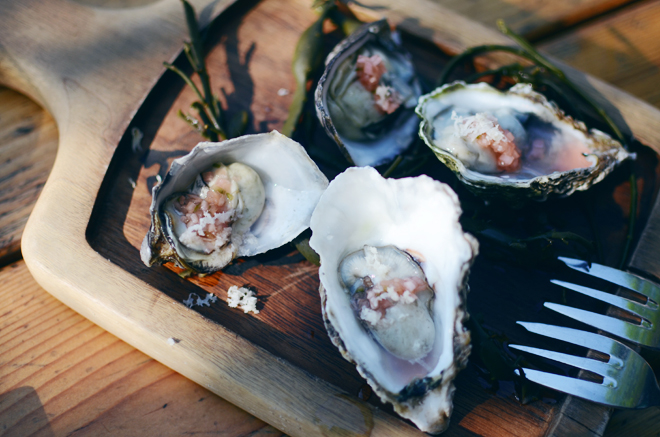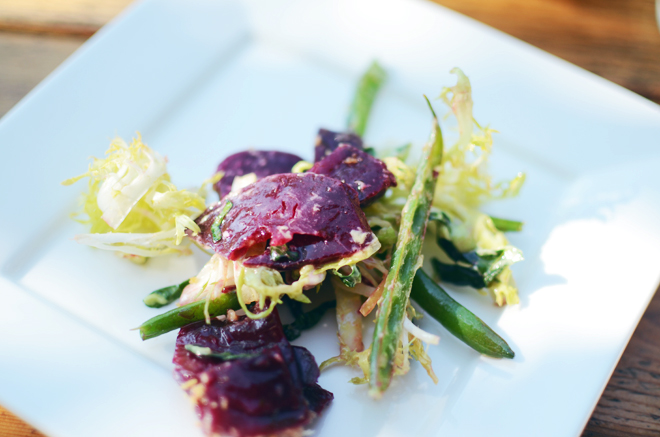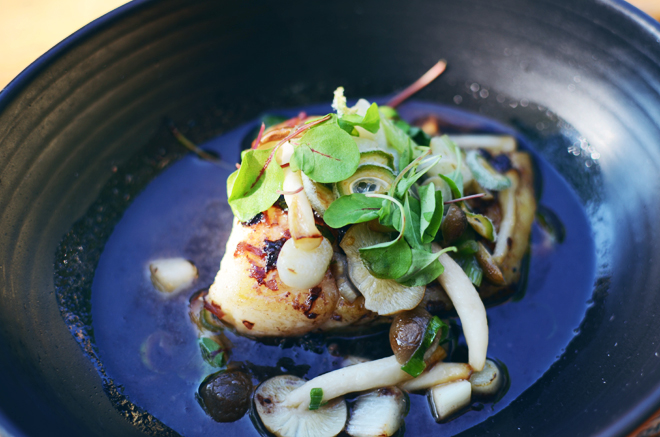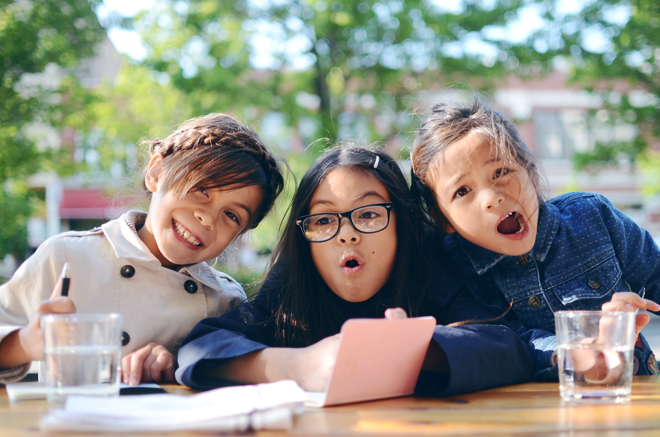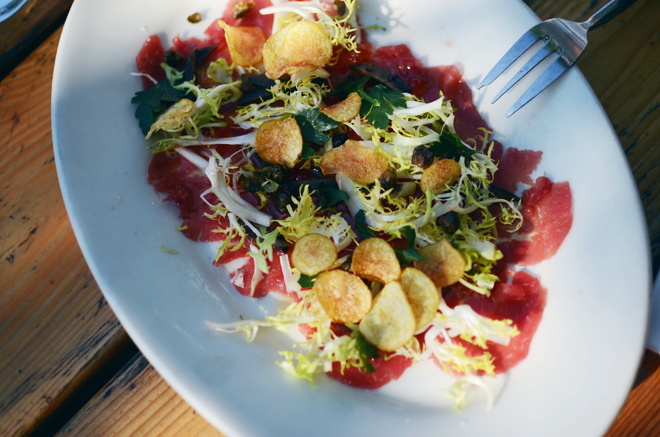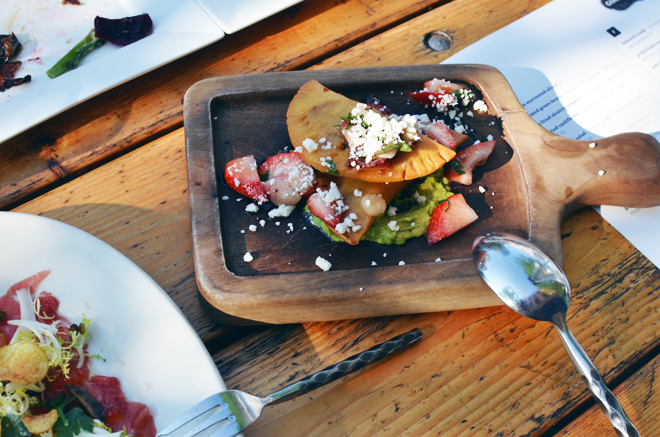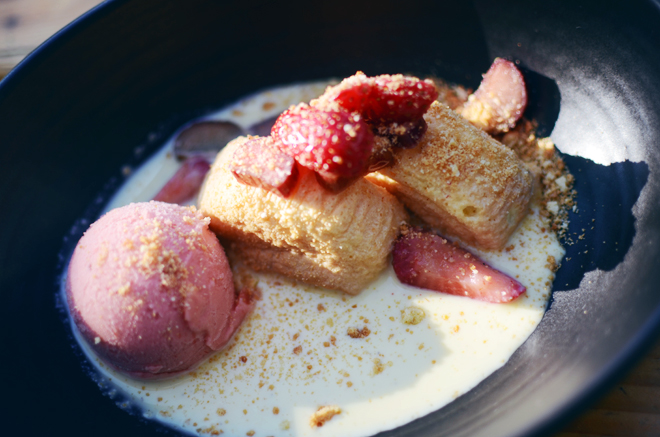 After dinner, we took a taxi to Millennium Park to walk around and enjoy some of the art sculptures. Of course, we took a million and one pictures at Cloud Gate (a separate post for that coming soon). Then, we walked over to Buckingham Fountain. The girls had fun running around and chasing each other here, until Glow ate it on the concrete. We ended the evening at the play garden at Maggie Daly Park. This is the coolest playground we have ever seen (a must go when in Chicago) and the girls had so much fun going up and down on all the slides and towers. There were a lot of protests when we said it was time to head back to the hotel.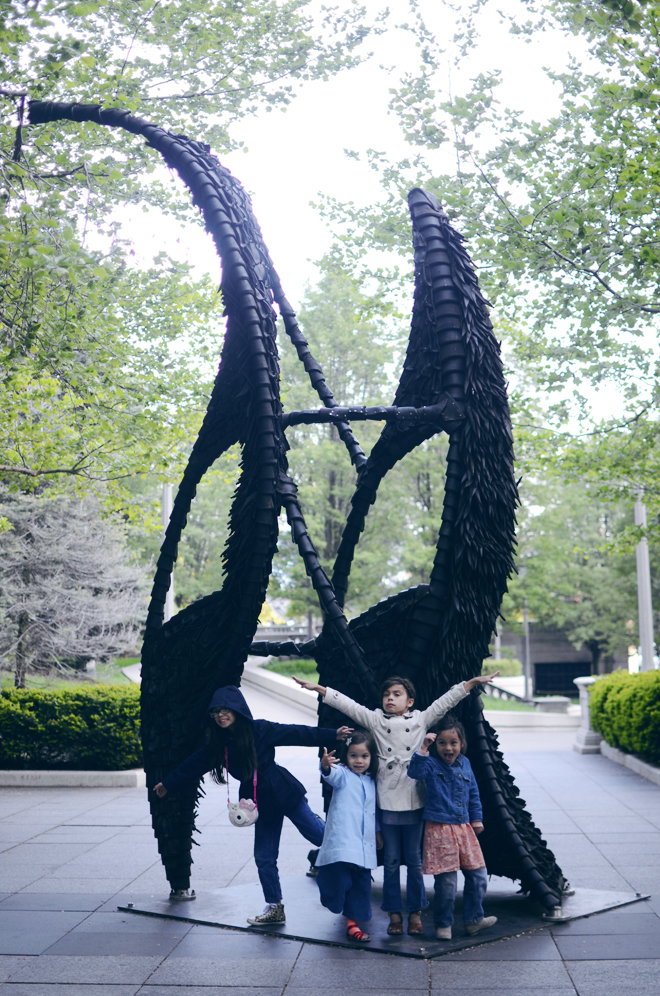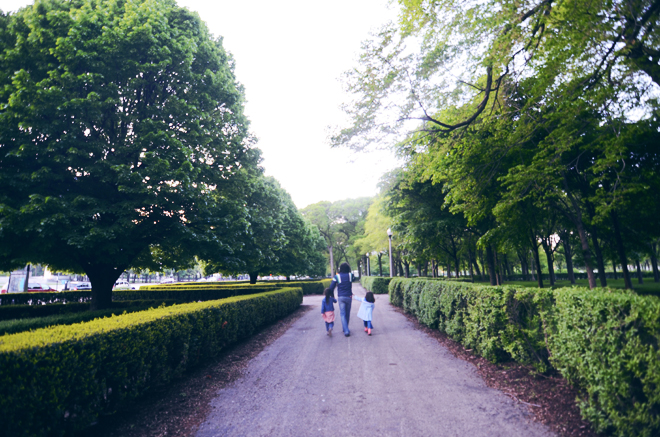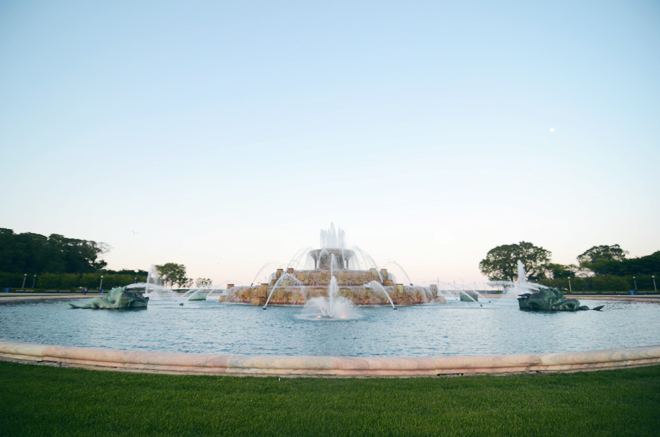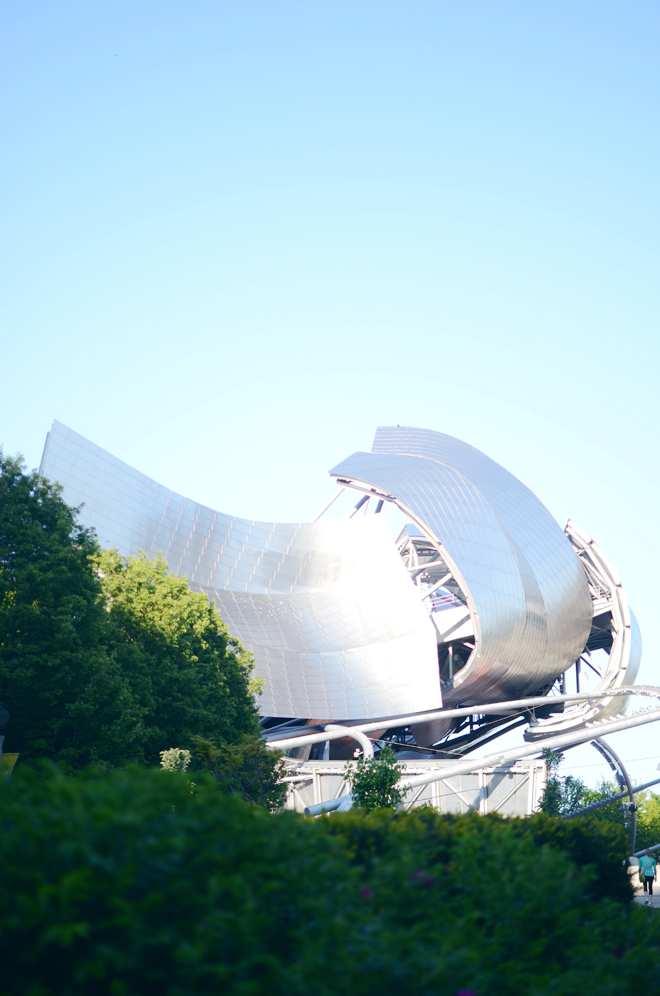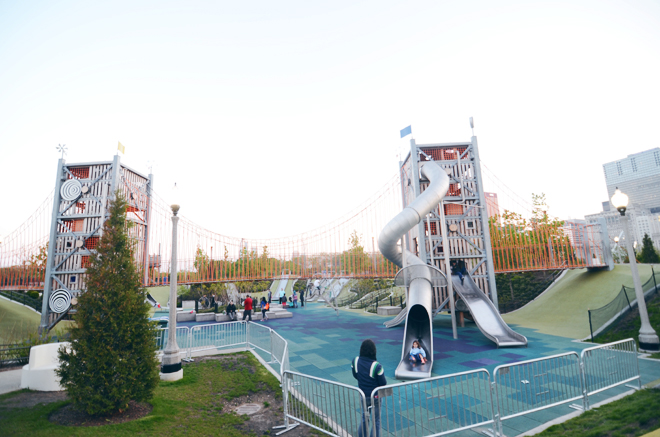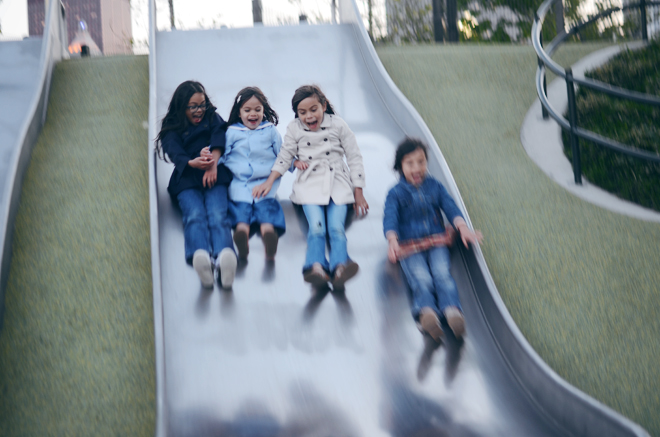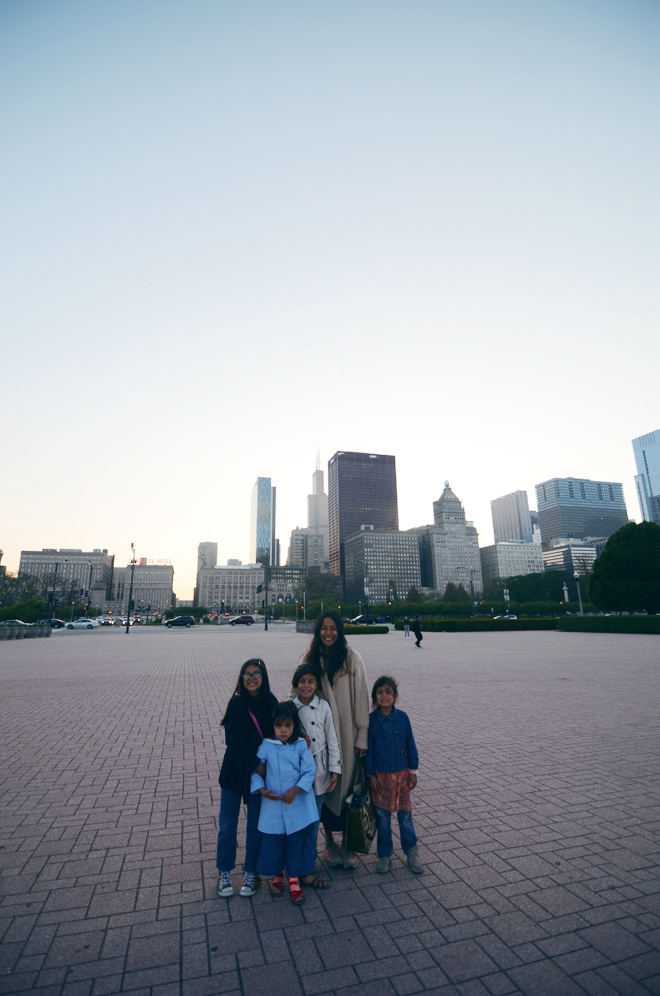 After our very full day (see more of it here), it was nice our hotel was a 10 minute walk from Maggie Daly Park, and we were all showered and in bed in no time. Ben and I were both so impressed with Chicago. It's a well thought out city and you can see the pride they take in it. It's clean, well cared for, and caters well to families. They work hard to preserve the beauty and history, and you can tell that its residents really love their city. The only thing that freaks us out a little about Chicago is the driving, and this is coming from aggressive California drivers. Other than that, we wish it was closer, so we can visit more often.
Chicago, we really, really like you.
read more about our #bratchersixmidwestfix here.