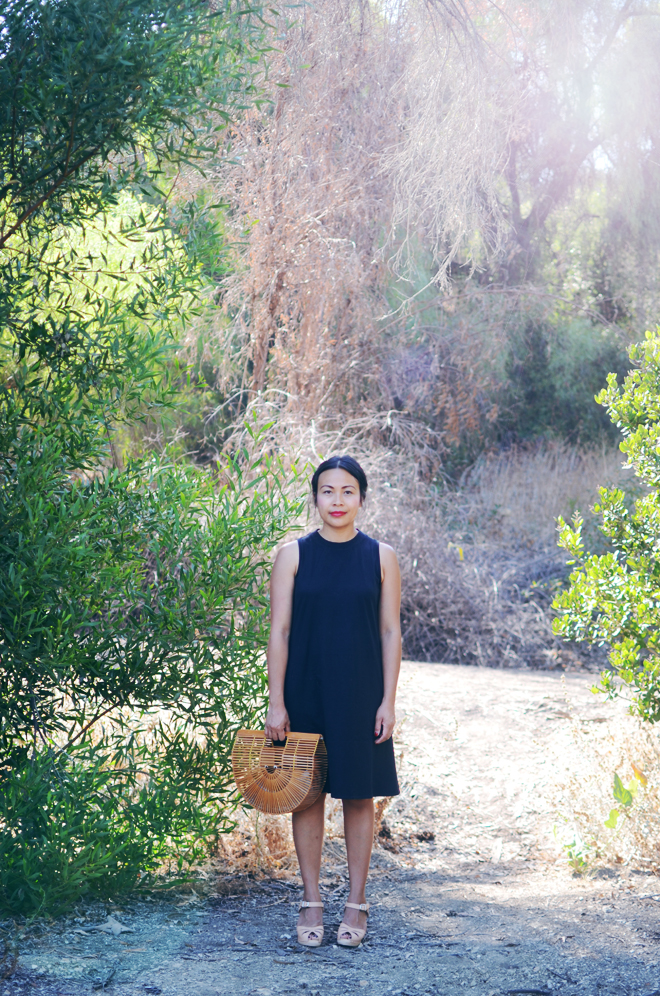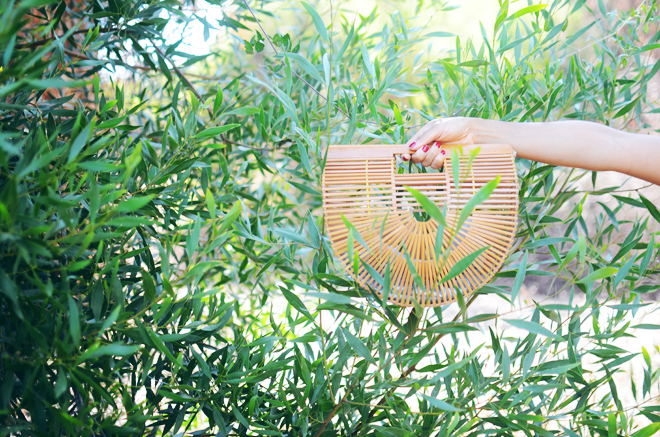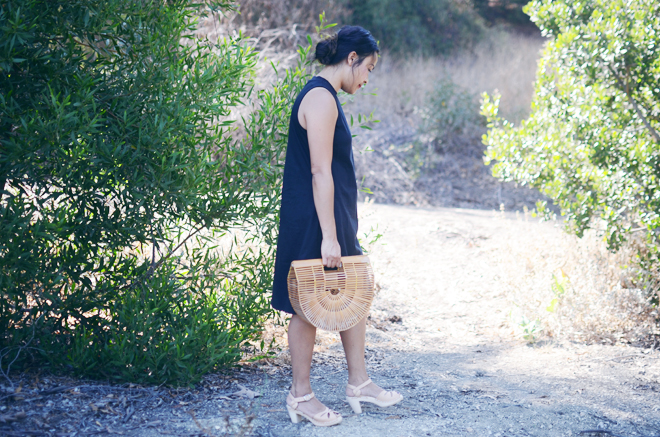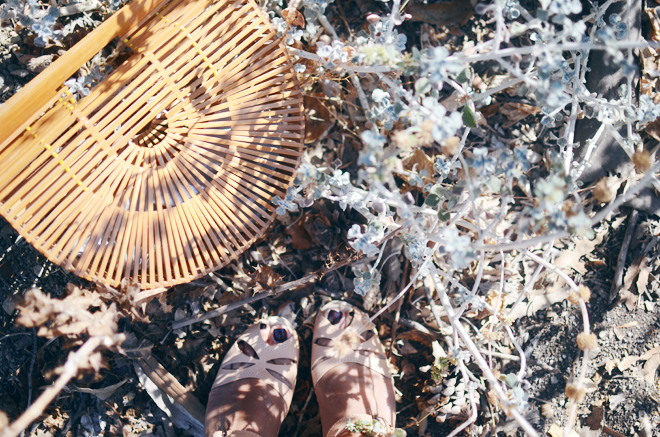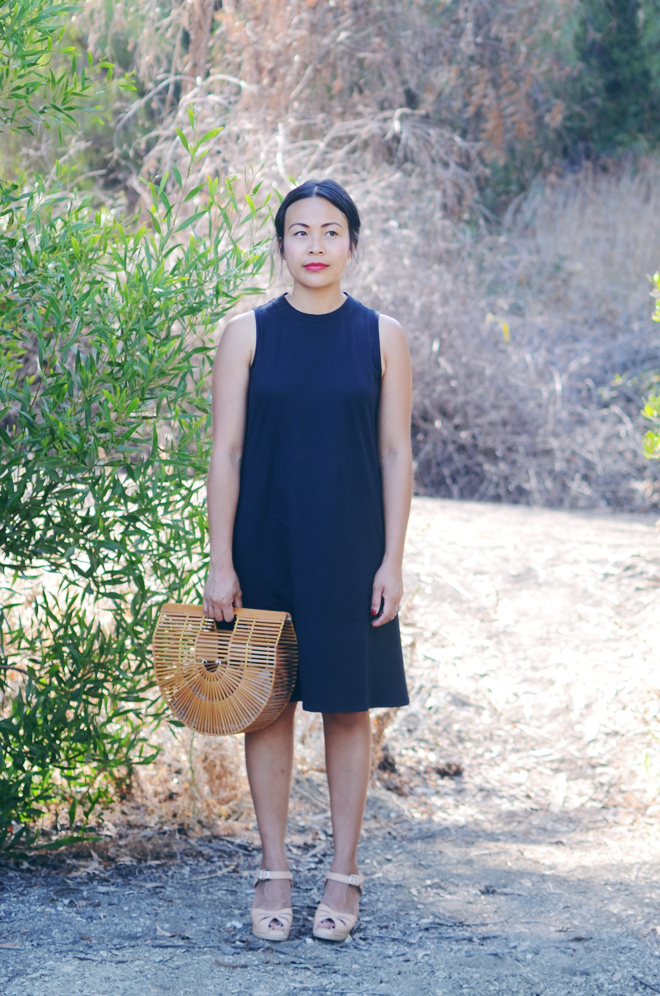 Black probably isn't a summer color, but this dress does make a nice summer dress (just don't sit in the sun for too long). I picked it up from Everlane a month or so ago, and it has the comfort of a t-shirt, but feels a little bit more put together. Ben didn't like it (he said it looks like a big t-shirt), but the girls said, "Oh mommy, I like that one." So four votes over one… girls win. And I like it, so that's all that matters. Plus, it's has pockets, so it's definitely a keeper!
Ben does like the bamboo bag I picked up at the thrift store, and I was so excited when I found it. I thought it looked familiar, then my friend reminded me it was just like the ark bag made by Cult Gaia, but vintage (and IMO, vintage always wins).
Lately though, my trip to the thrift stores has been a bust. When we went to the desert for a D-Day, I came home with a vintage plant basket and bag, but other than that, there hasn't been much at the ones near me. I'm hoping to make some time to visit a couple more this week, but with how things have been going lately, I don't expect to come across much, but you never know.
on me: dress, everlane. bamboo bag, vintage (new one here). nude clogs, lotta from stockholm.