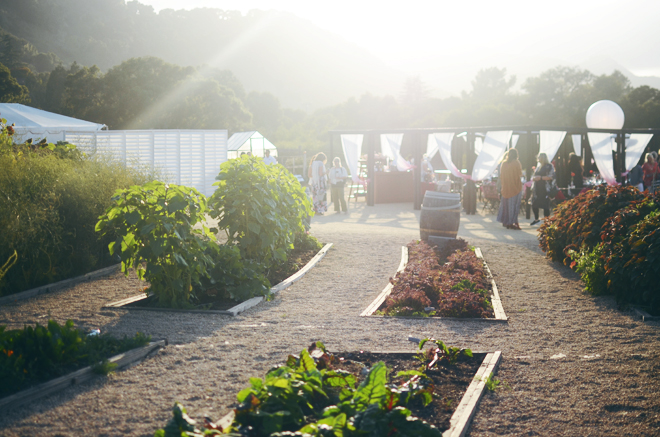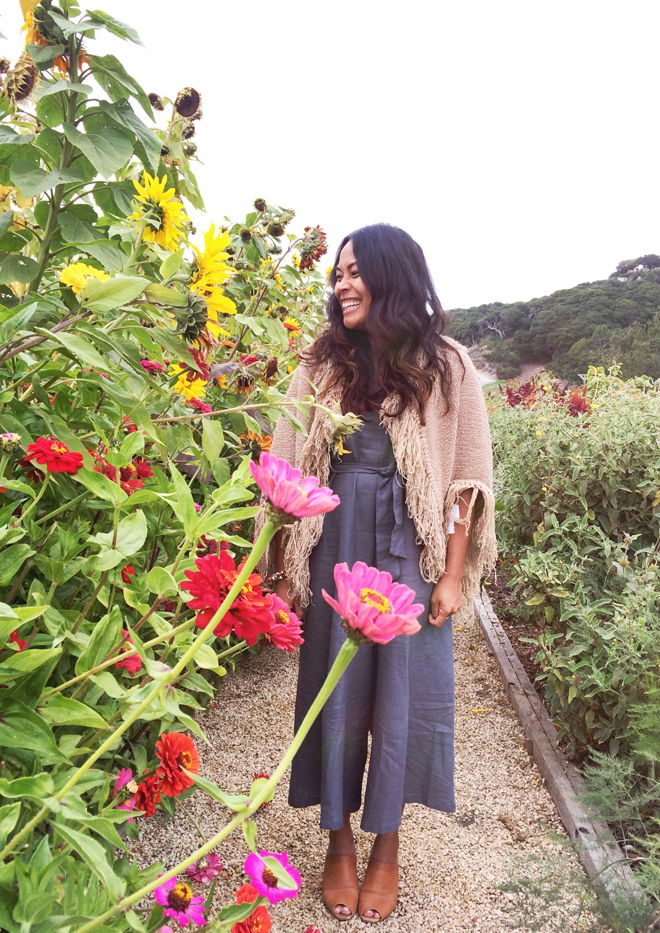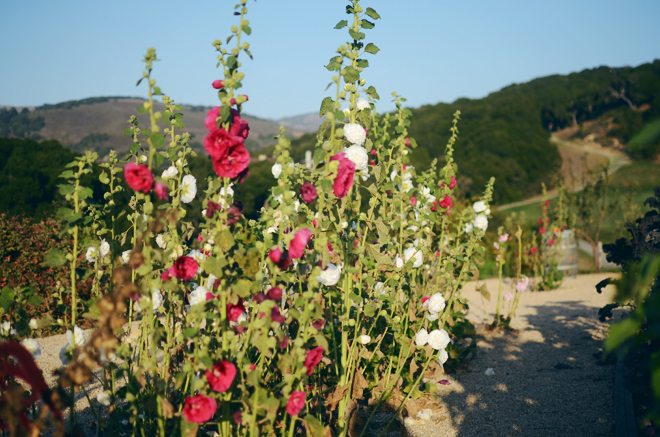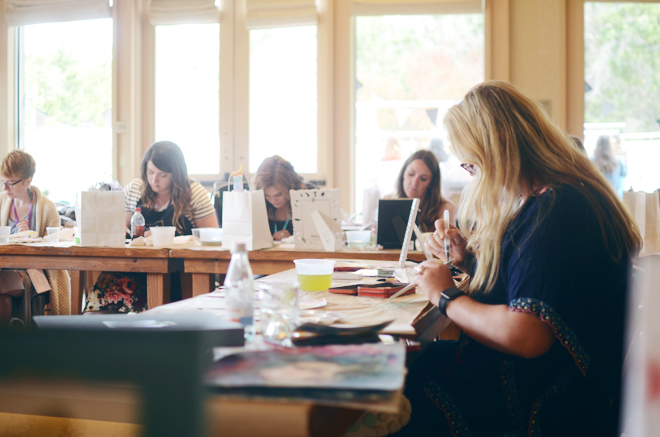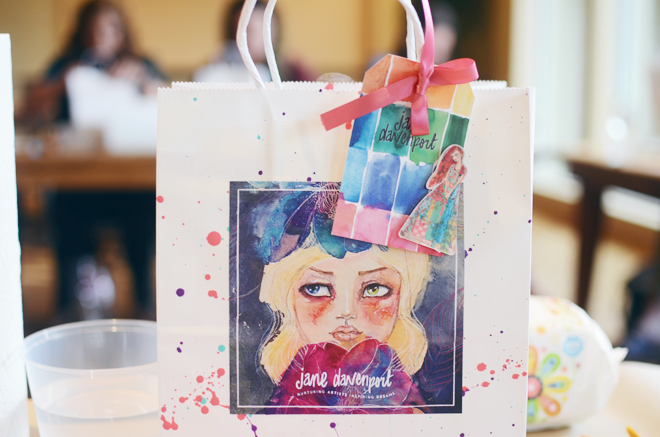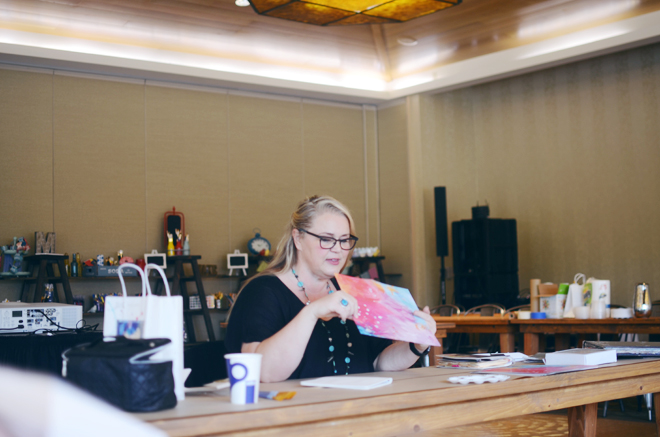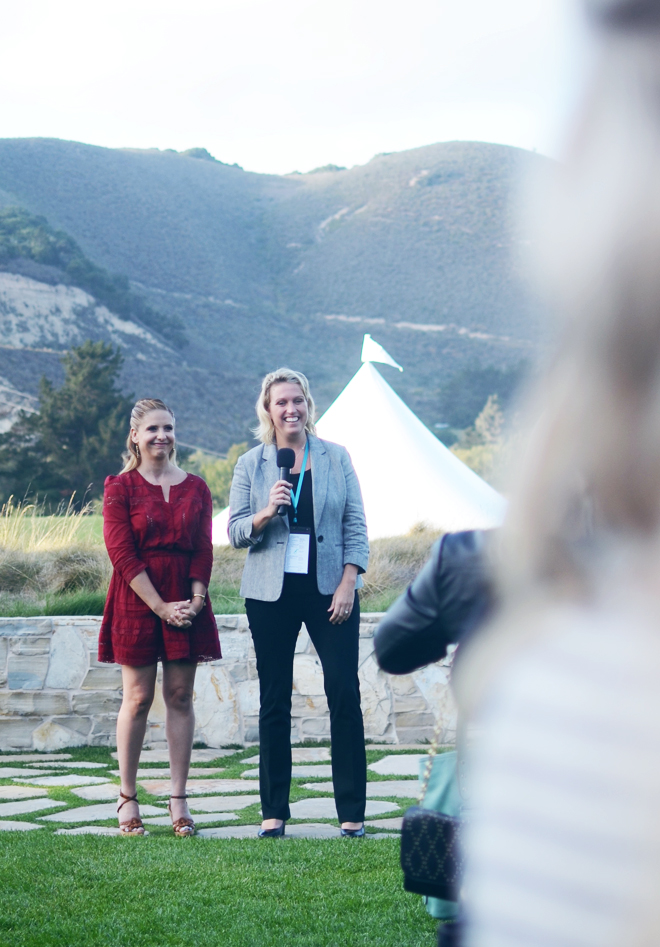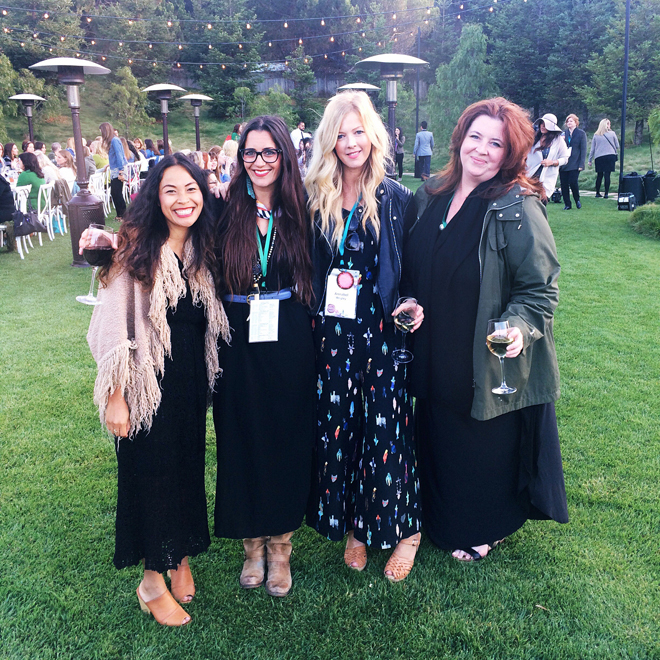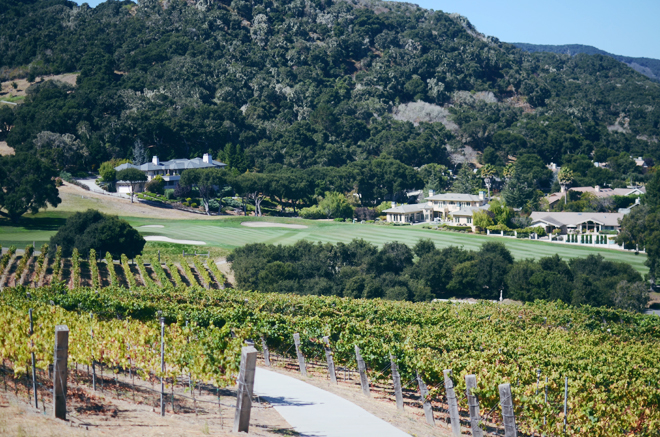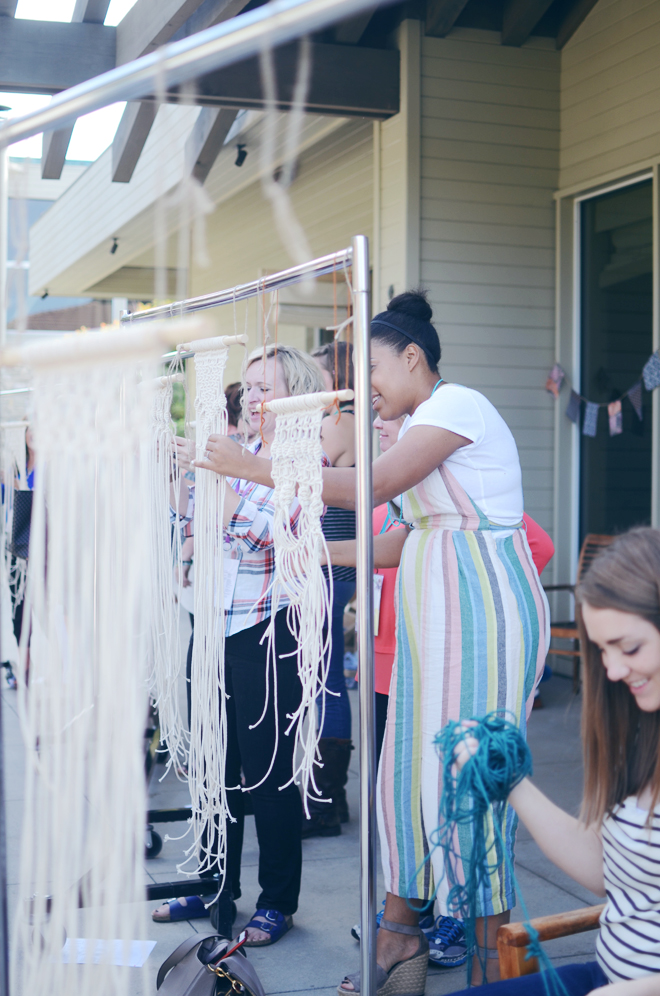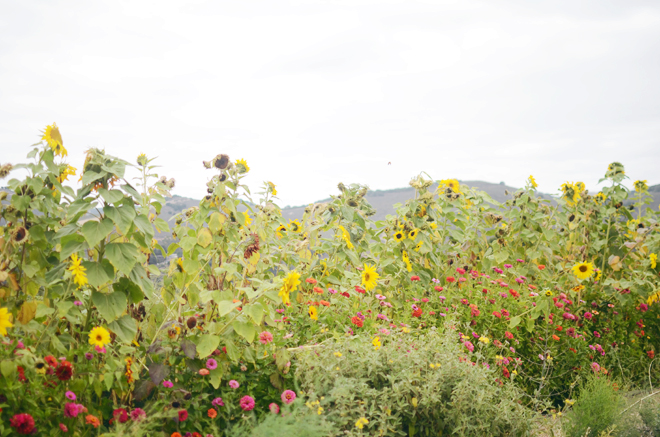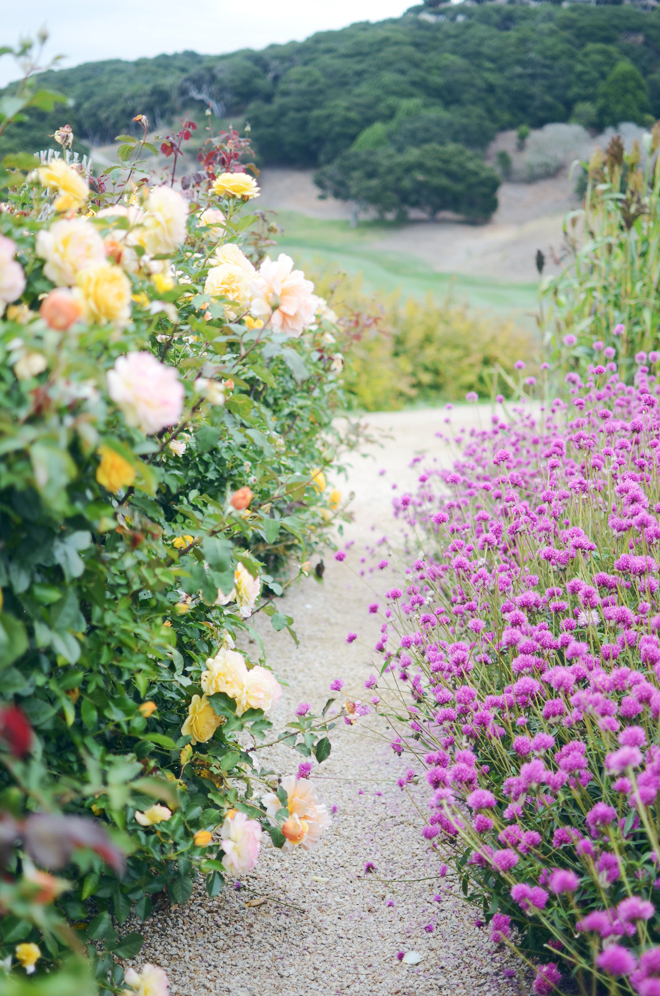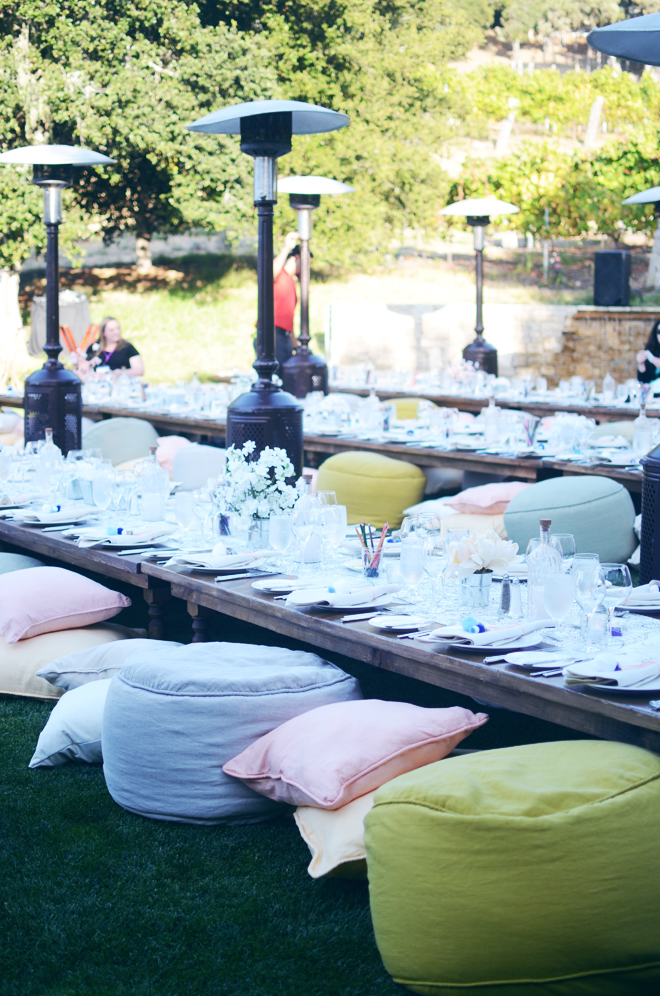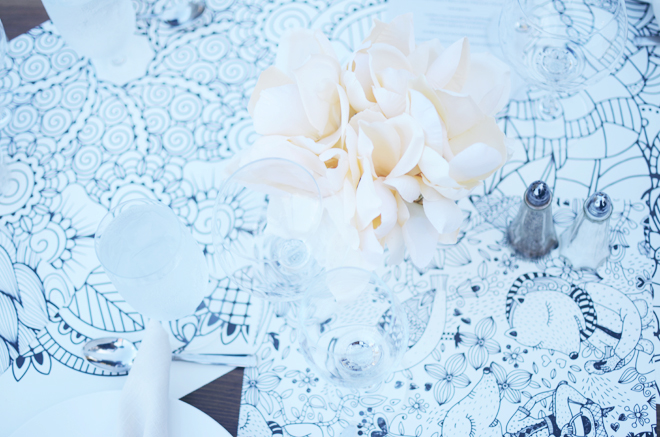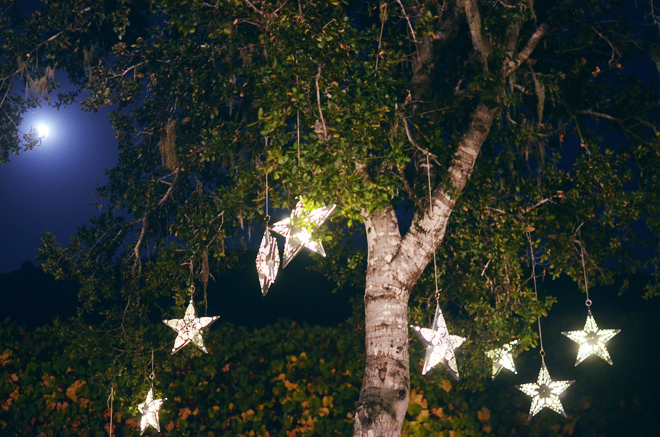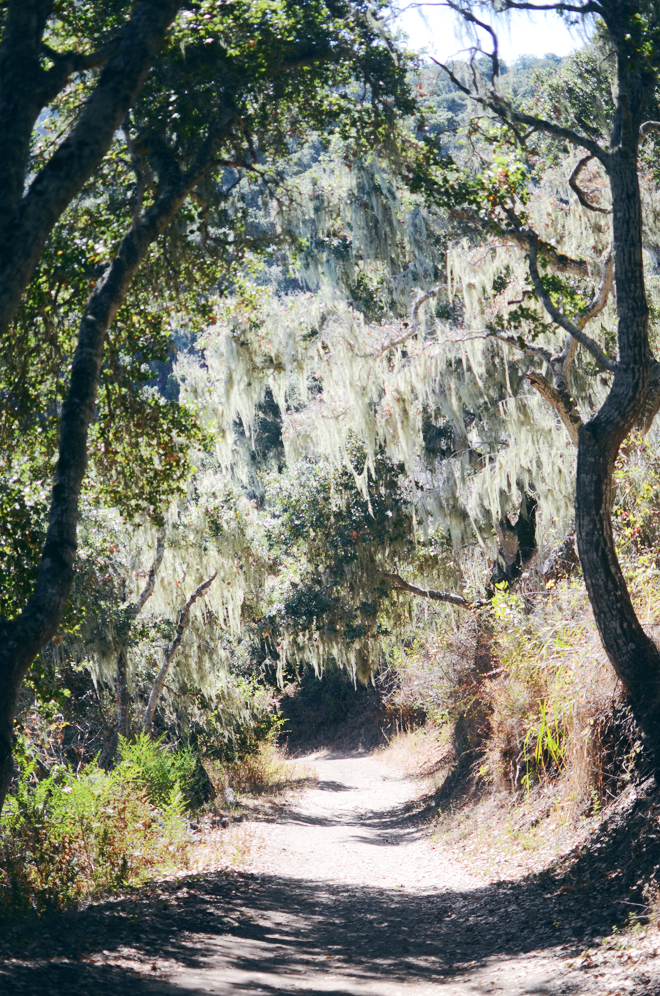 I had no clue how the Michaels team would top last year's summit, but they certainly did. The backdrop this year was at the gorgeous Carmel Valley Ranch, and I was not prepared for how amazing it was all going to be. The moment I stepped into my room, which had a living room, two televisions, fireplace in my bedroom, and a balcony overlooking deer and wild turkey roaming around… I was in hotel heaven. Immediately, I felt a little guilty that I was enjoying this without Ben and the girls, so I tried to convince them to drive up, but he said, "You need this break, just enjoy it." So enjoy it I did! I went to sleep every night under the soft glow of the fireplace (it turned off by itself after two hours) and I came home wishing my bedroom had a fire place too.
In addition to the location being pretty heavenly, they made sure to pack our days with lots of inspiring classes and delicious meals. We took mixed media, shibori dyeing, cricut, wood burning (where I burned my arm and have a permanent scar), watercolor, jewelry making, tablescape creating, and macrame. My fave classes were mixed media with Jane Davenport and macrame with Annabel Wrigley. Then, there was the food. Oh the food! Yes, the main dishes were excellent, but I really miss the churros drizzled with dulce de leche, crème brûlée, and chocolate mousse cake. I'm a sweets gal all the way (and yes, I'm married to a dietitian too). Also, I loved the gorgeous styling at each meal. All of it was simply divine.
And yes, Sarah Michelle Gellar was there to share about her making journey with her family and Food Stirs. My high school self was freaking out inside because I so wanted to be Buffy (and was in love with Angel).
Not only was it nice to get spoiled a bit, but it was so great to nerd out with other makers. Part of the fun is meeting other makers and learning about what they specialize in. You had paper flower artists, party planners, hand lettering artists, painters, interior designers, fiber artists, jewelry designers, and the variety of specialties could go on and on. We were all joined together because we have a love for making. Sure, what we make might not always come out perfect, but it's the whole process of creating that is so enjoyable. I added some new friends to Instagram and love that I get to continue watching their creative journey.
On the last day, I got to explore the ranch a bit and went for a guide-led nature hike. It was a perfect end to a wonderful craft-cation. I came home super inspired to teach the girls some new making techniques, but we'll probably skip the wood burning.
Thank you Michaels for such an beautiful Michaels Makers event and I'm definitely inspired to keep on making!