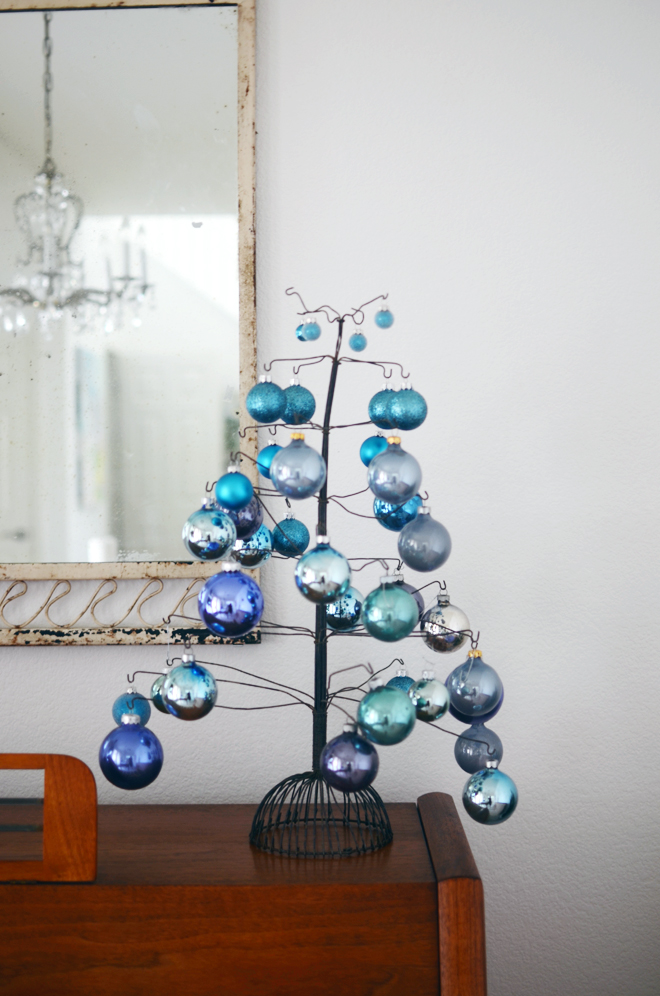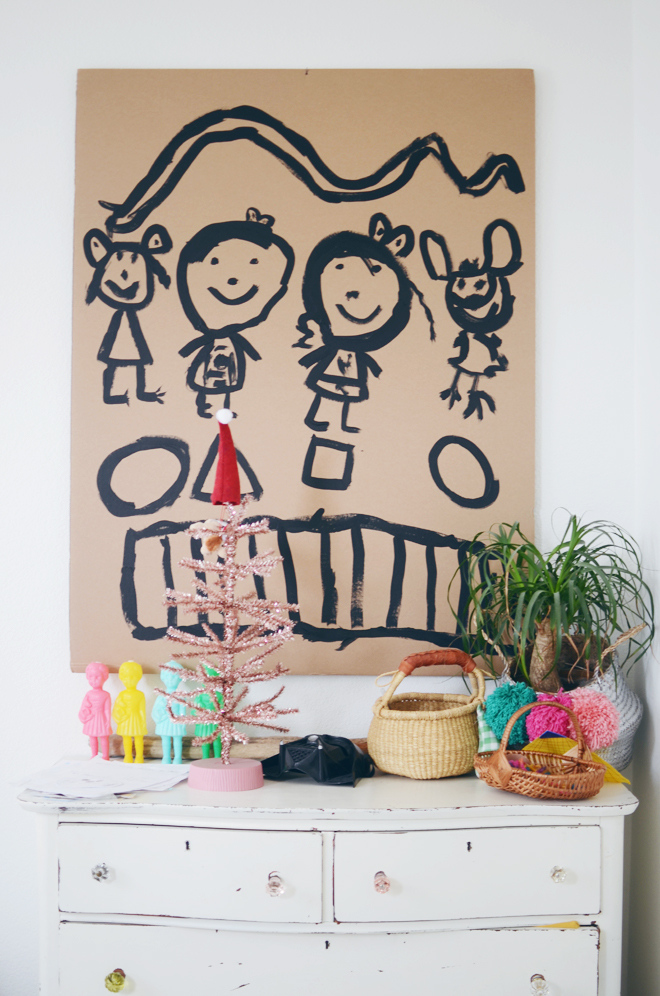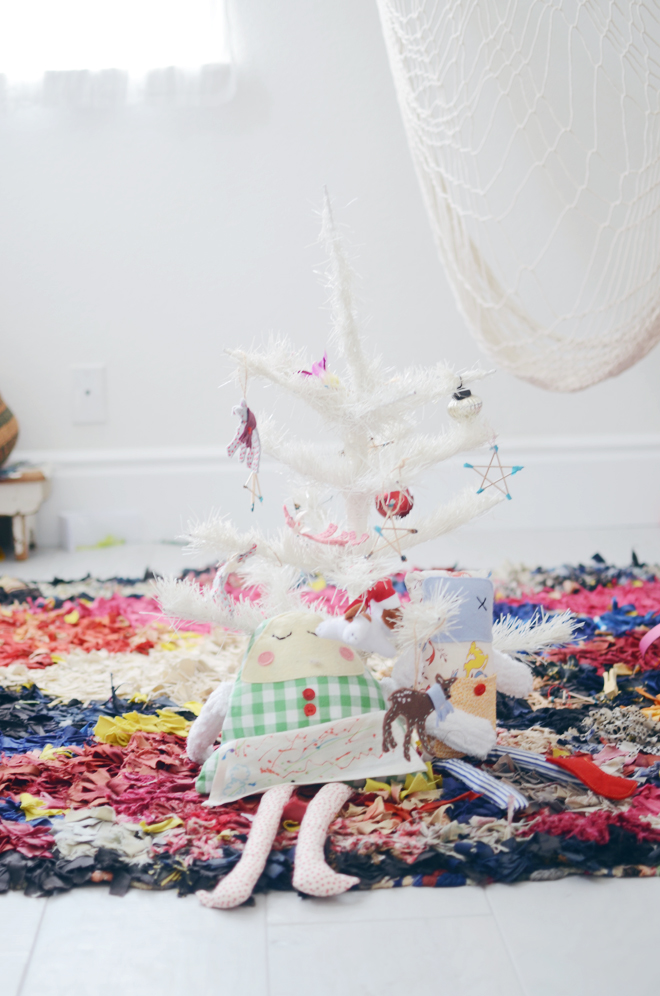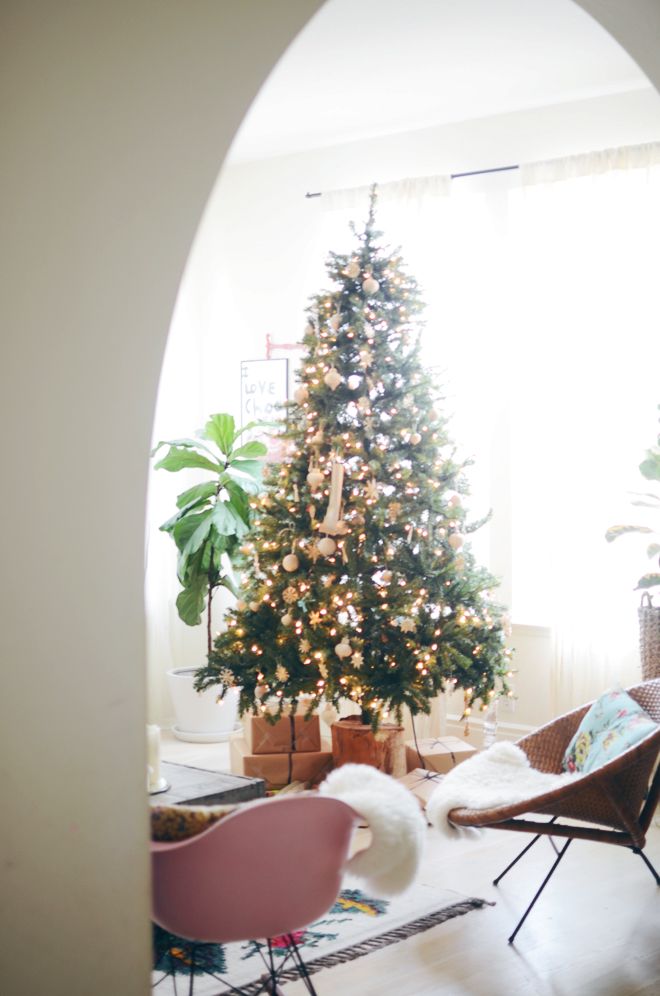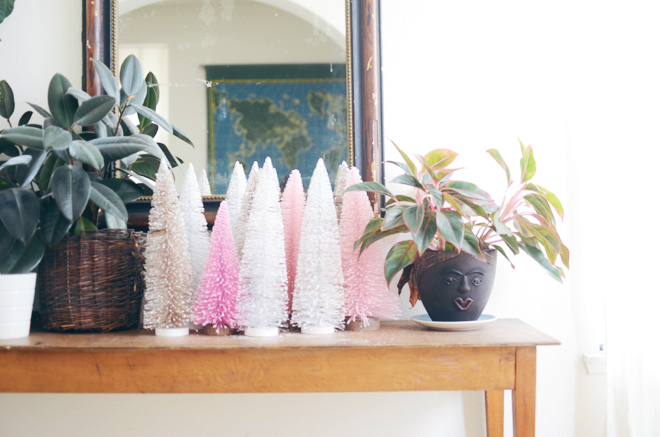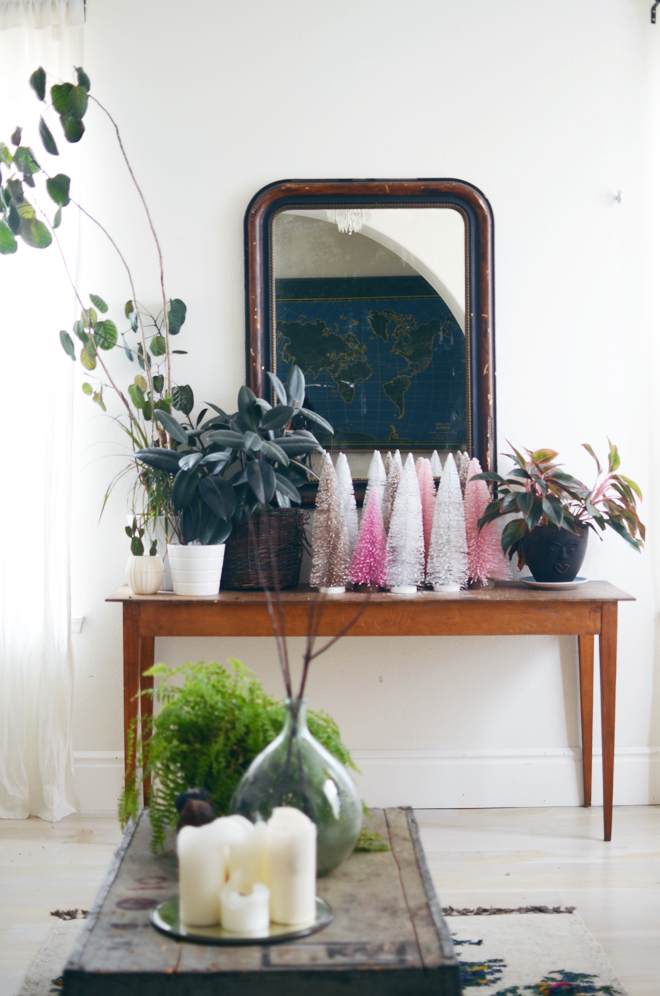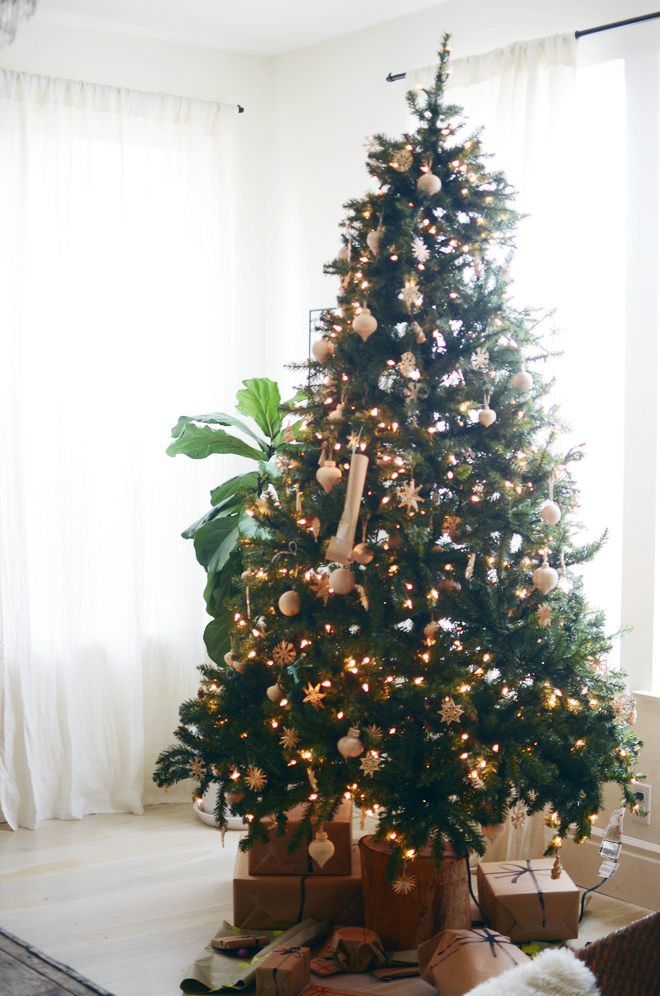 It's a lot of the same decorations we put up year to year, but our newest addition is a little pink tinsel tree in Soul and Glow's room. We didn't have any fresh Christmas wreaths or garland up this year because we spend Christmas in Texas, so I try to keep things manageable. I like things manageable to put up and easy to put away.
The girls are the ones who decorated the tree. Ben and I put it up, but we let them have the honors. I had planned to move some ornaments around to spread them out more, but whatever, I just went with it. They were so excited to take ownership of the Christmas tree, so I left it exactly how they did it. They're proud of it and so am I.
If you still have some time for projects, see how to make the dowel Christmas tree here, or make elf stockings here. Also, you can see what our house looked like for Christmas last year here. Most handmade gifts are done (the gifts love to make soooooo many things!) and we are about ready to relax and start family time.