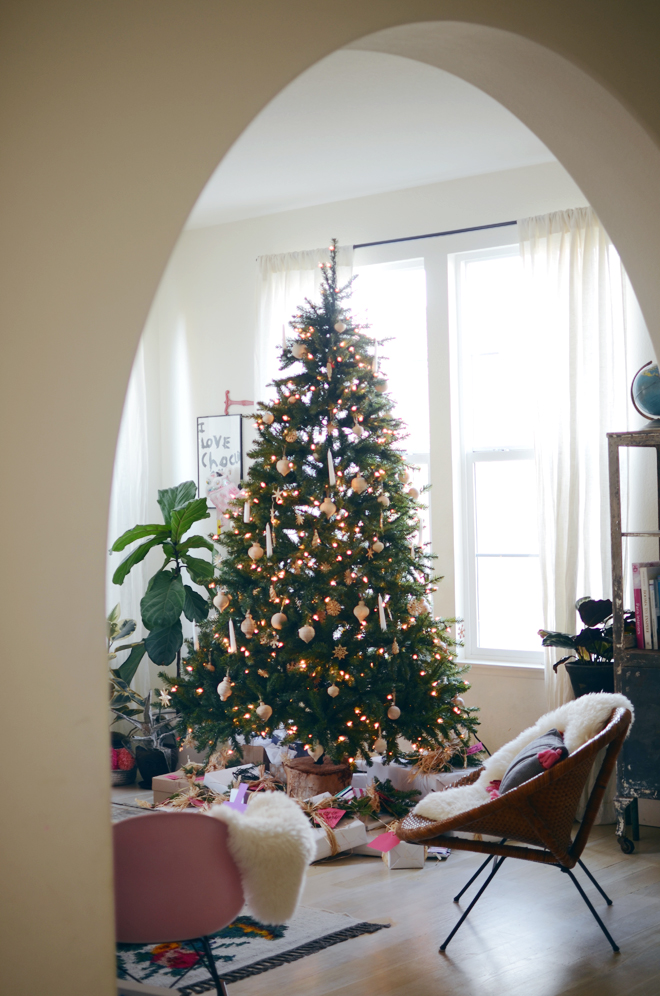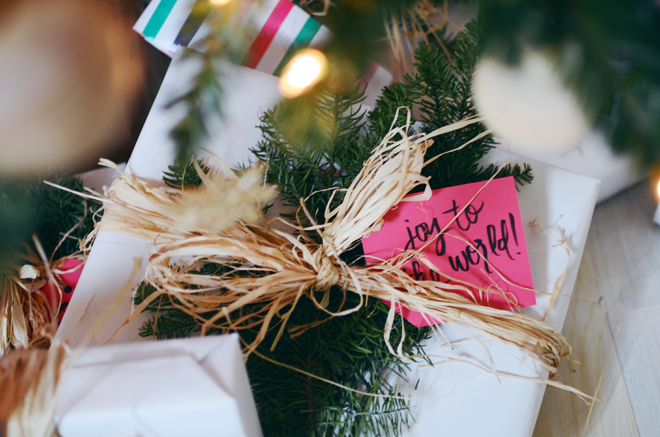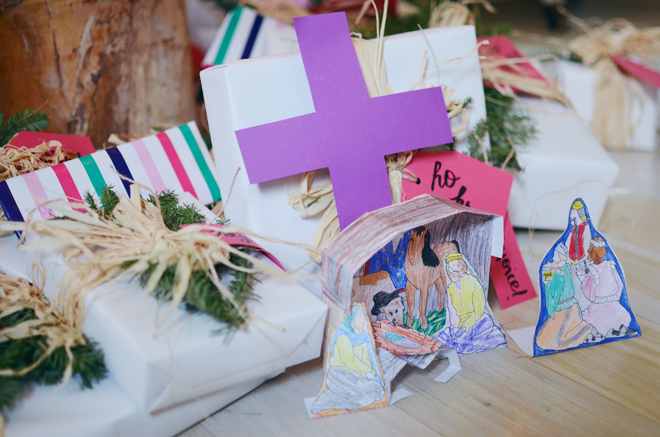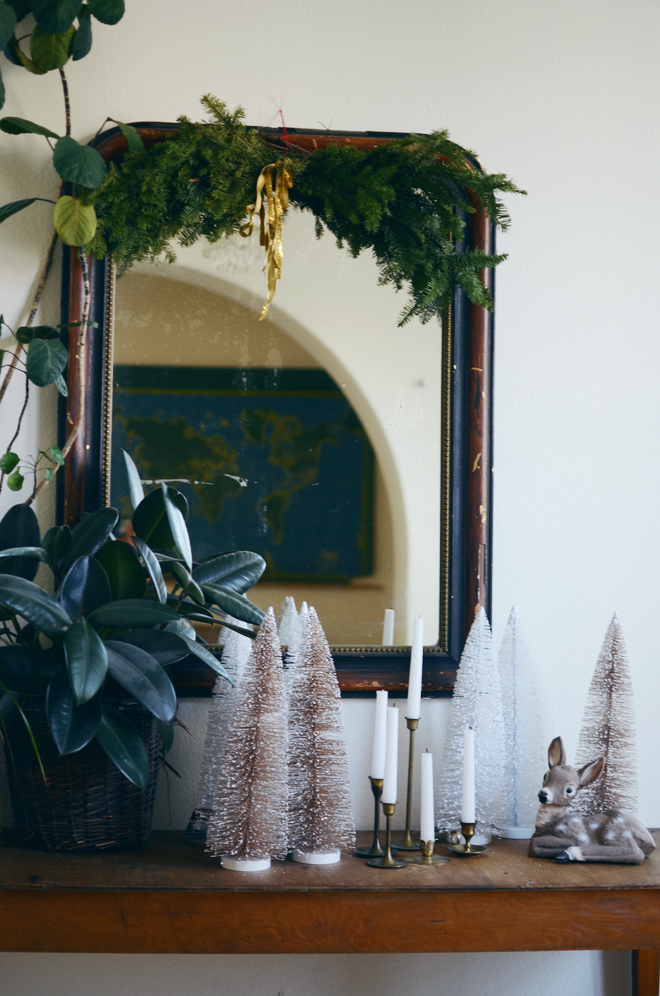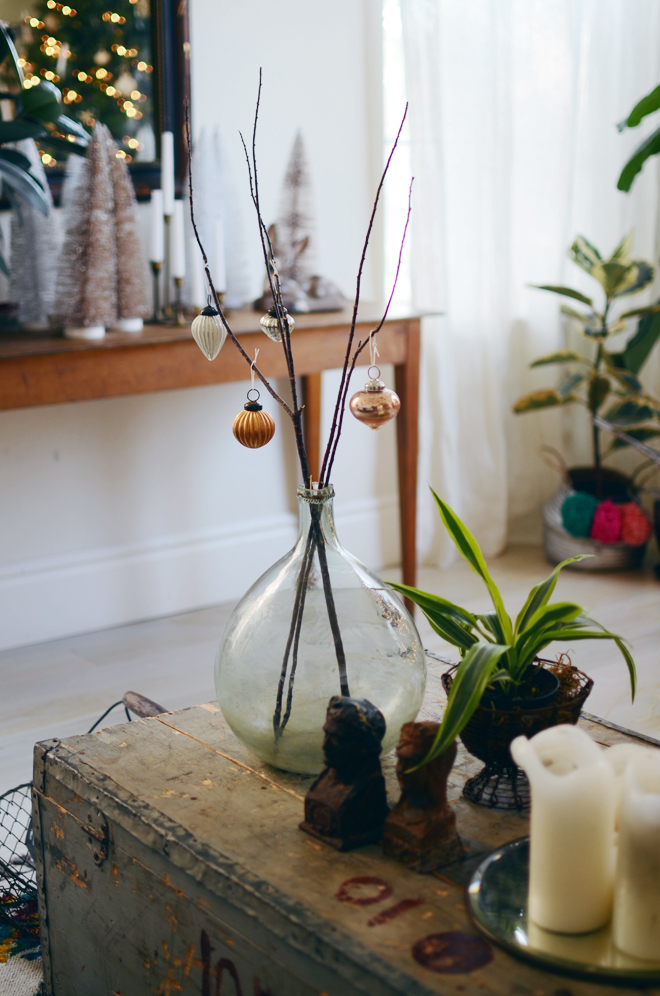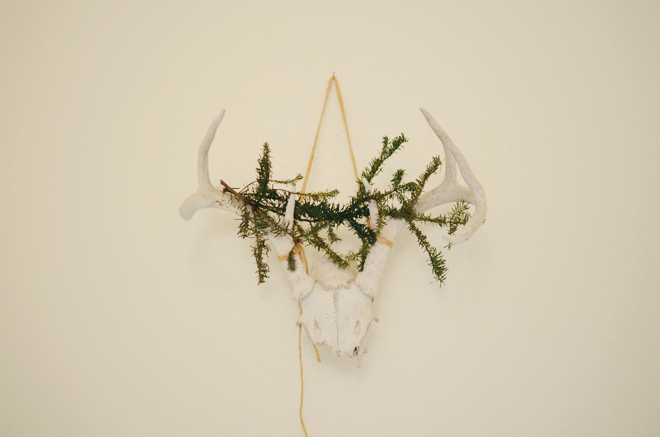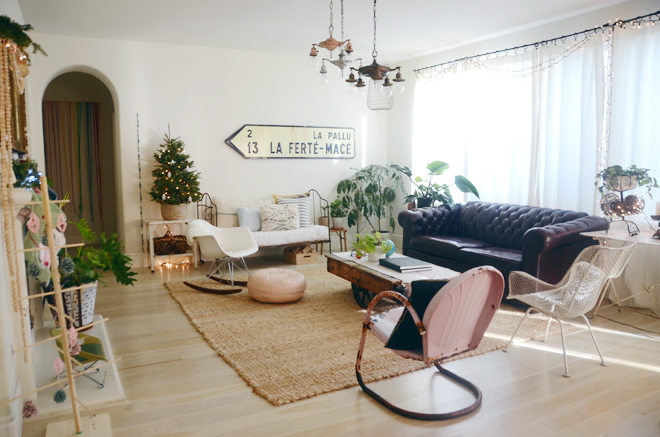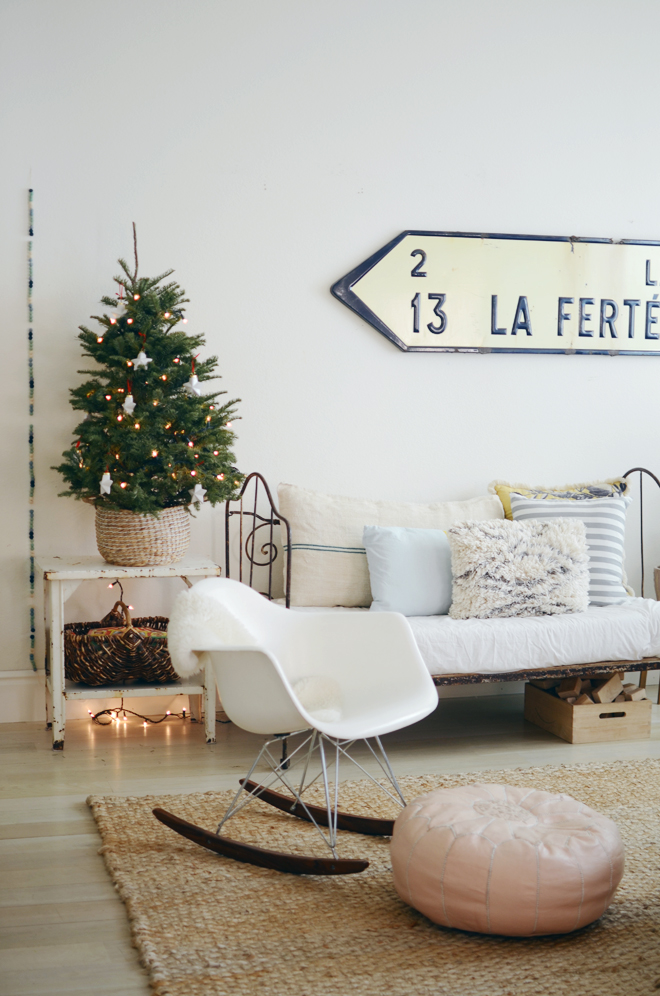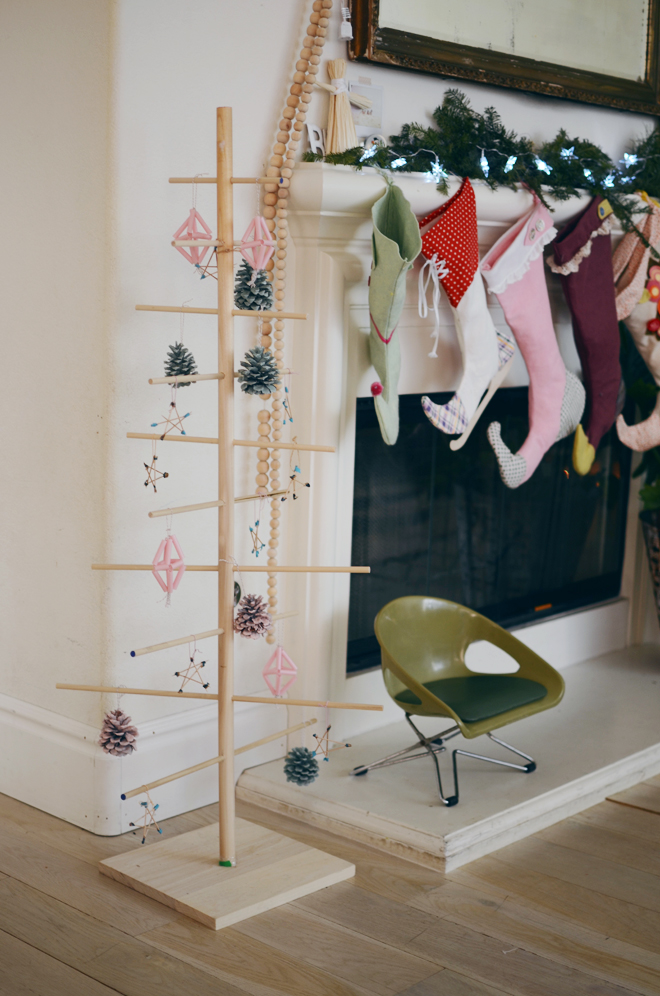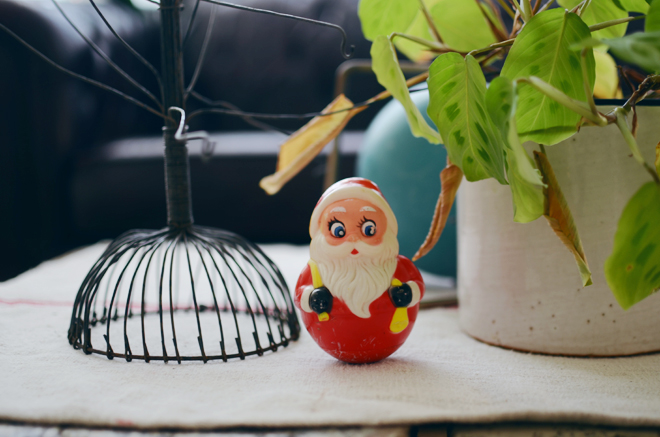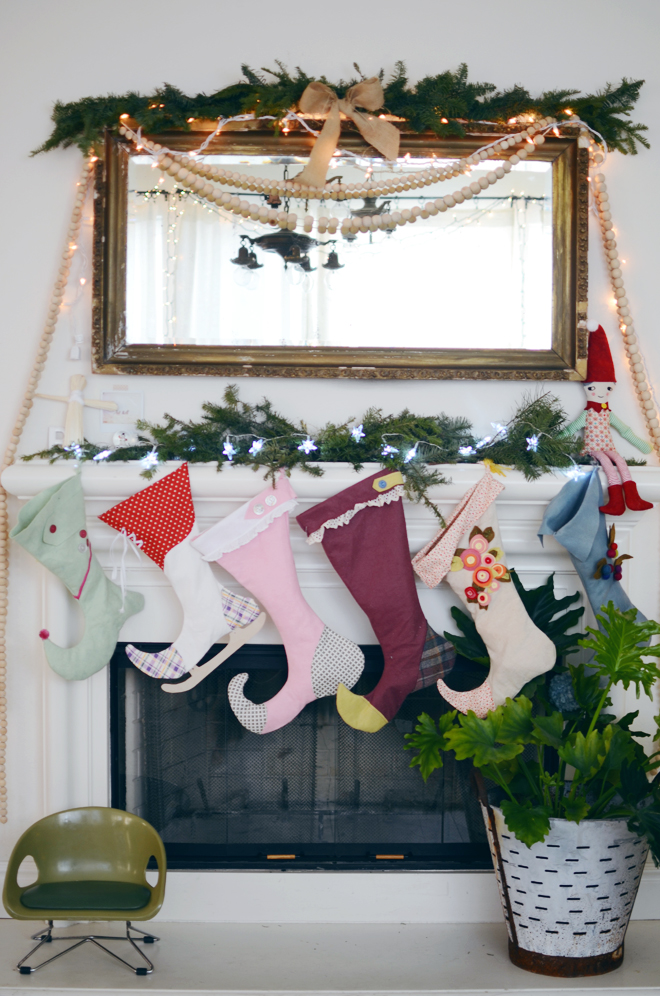 We go really simple for our Christmas decorating, and I love to bring in a lot of natural elements. Our most colorful things are our stockings. I thought about changing those, but I love the quirkiness of it. We have a faux Christmas tree in our front window, but we got a small real tree for our family room. I also picked up a lot of extra Christmas tree scraps from Lowes (for free) and used those to make wreaths and little garlands. Our advent wreath is pretty much like last year's, but I used candlestick holders instead. There are a couple wooden ball garlands strung over the fireplace, and a wool felt ball garland by our small tree. And of course, we have lights everywhere; it gives everything such a cozy glow.
The girls have some decorations in their rooms. Soul and Glow hung up their deer garland on their door, and True and Brave's room has a (teeny) vintage, white Christmas tree they put their own decorations on. I'm surprised they didn't do a lot more decorations on our walls like they did for Halloween or Thanksgiving, but I think it's because they've been focused on their handmade gifts for each other.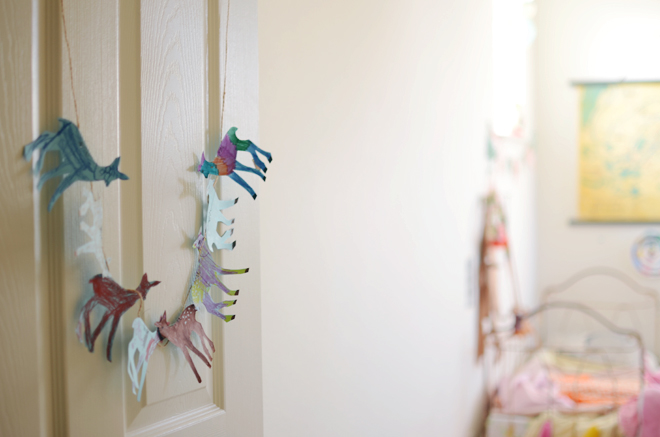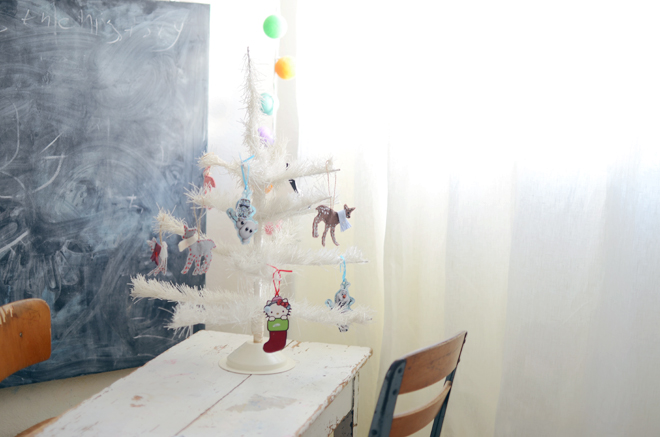 All our festivities start on Christmas Eve, so posting might be light here until the New Year. Besides all the family time and celebrating, I want to spend some time catching up with some projects around the house, and leave plenty of opportunities for chillaxing and having movie days in bed with the girls. I hope you cherish this special season too … one more sleep until Christmas!