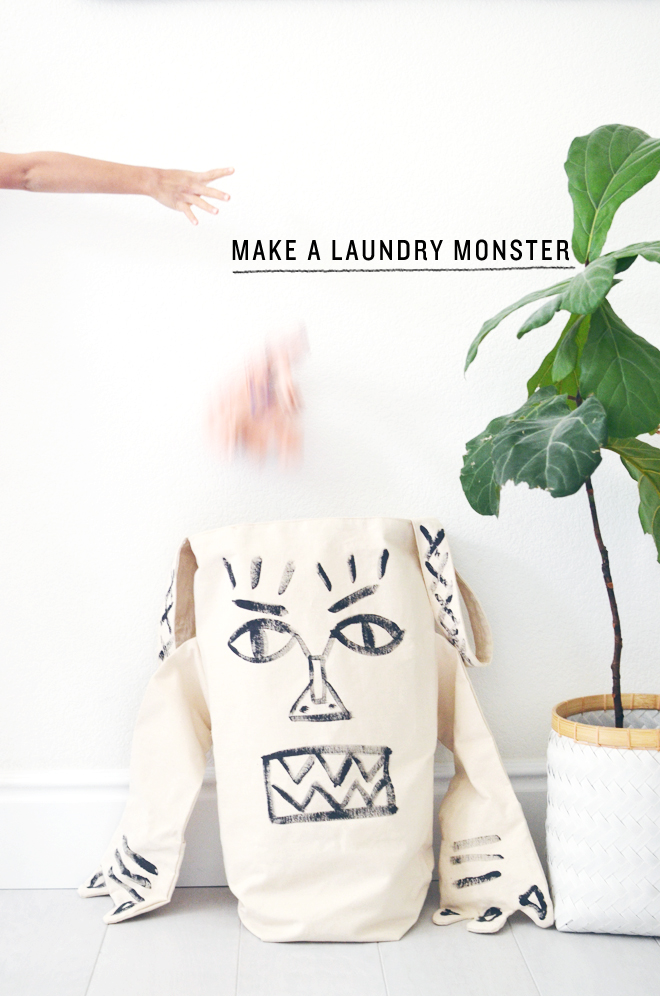 In our home, laundry is something we are never in short supply of. There are always plenty of dirty clothes to wash, and clean clothes to put away. Plus with four little girls, I find clothes (not sure if it's dirty or clean) under beds, stuffed in corners, between the bed and the wall, and stuffed in other random places. Oh the places the laundry will go! I partnered with ARM & HAMMER™ to share this quirky Laundry Monster, so the girls will remember to feed the monster their dirty laundry, and hopefully this helps keep all the laundry in one place.
The girls and I worked on the Laundry Monster together; I did all the cutting and sewing, and the girls did the painting. Obviously, the video shows the abbreviated version of how to make it, but if you want to make your own laundry monster, you can print out full instructions here, or see the step-by-step below.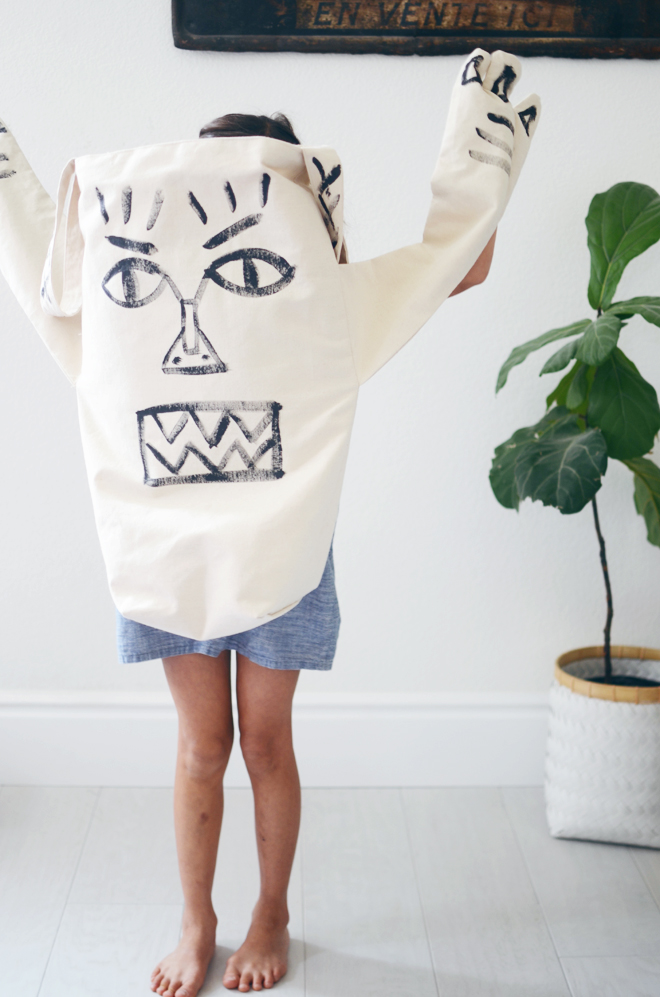 If you need something to make sure the laundry stays in one place, you certainly need a Laundry Monster in your life too. Tell the kids to feed the monster their laundry, otherwise, maybe the monster might eat them!
Advertising Sponsored by Church & Dwight, the Maker of ARM & HAMMER™products. All opinions are my own, and I'm thankful for the support you give me, this space, and the brands I partner with.