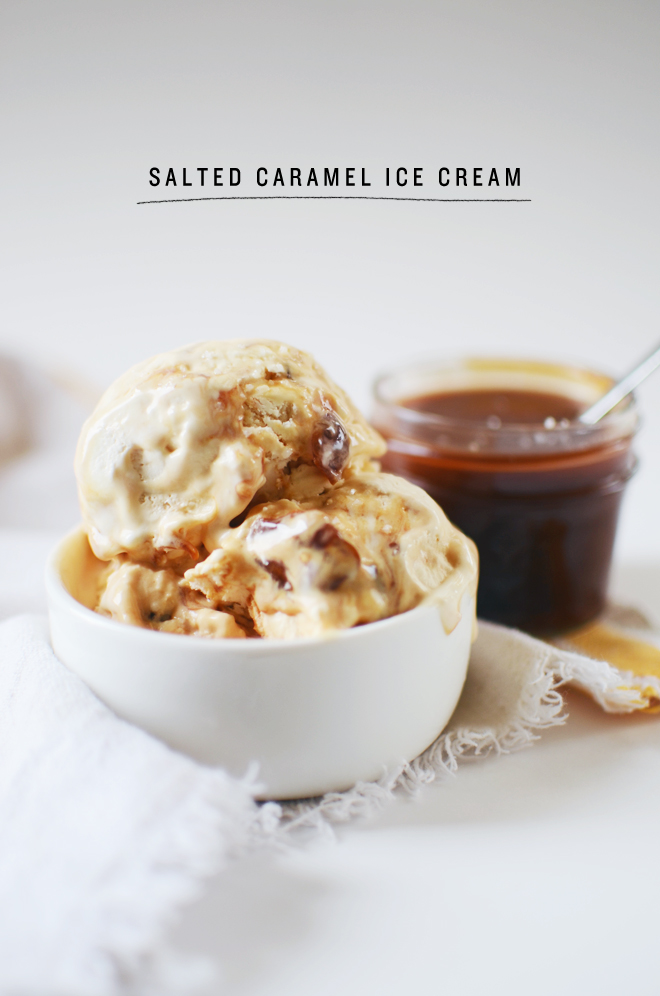 Salted Caramel Ice Cream
Ingredients for the ice cream base:
1 cup heavy whipping cream
1/2 cup sweetened condensed milk
Ingredients for the salted caramel:
1 cup sugar
1/4 cup cold water
1/2 cup heavy cream
1 tbsp butter
3/4 tsp salt
1 1/2 tbsp milk
Coarse sea salt, for sprinkling on top of the ice cream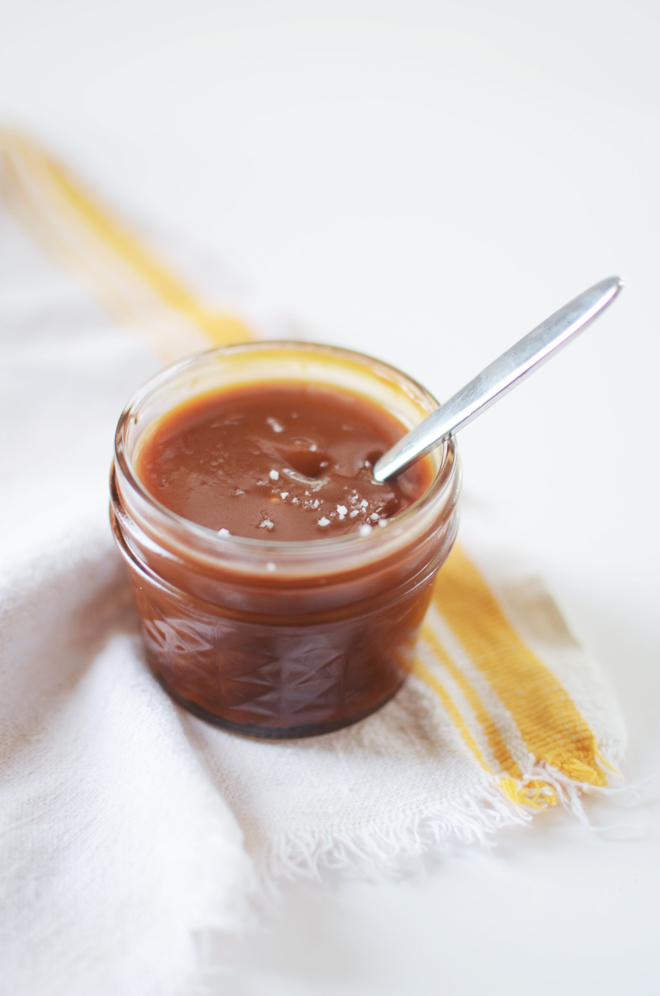 To make the salted caramel:
In a medium saucepan, over medium-high heat, combine the sugar with 1/4 cup cold water and stir to combine. Without stirring, cook the sugar until it has turned into a golden amber hue, which takes about 10 to 12 minutes (I like it golden, but if you want a more burnt caramel flavor, wait until the color is a dark amber). Meanwhile, warm the cream in a small saucepan. Once warm, whisk in the salt and the butter. When the caramel is ready, remove from heat and slowly whisk in the cream mixture in with the sugar until the mixture is smooth. Lastly, whisk in the milk. Allow the caramel to cool completely before mixing into the ice cream mixture.
Directions for the ice cream:
Place the metal mixing bowl and metal wish in the freezer for about 15-30 minutes. In the meantime, prep the ice cream flavor you plan to mix in. Pour the whipping cream into the bowl and whisk just until the cream creates stiff peaks. Gently fold in the sweetened condensed milk, then continue to gently add about 1/2 cup of the salted caramel mixture (save the rest to if you'd like to drizzle more caramel on top, or to make another batch of salted caramel ice cream), and mix until completely combined. Freeze ice cream in an airtight container (we used metal bowls with lids) and put the mixture in the freezer until it completely hardens.
When you serve your ice cream, sprinkle some sea salt on top. If you want more caramel, drizzle the top with the leftover caramel sauce.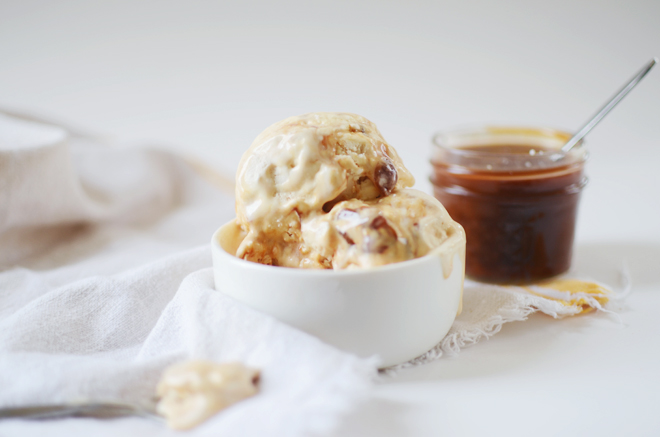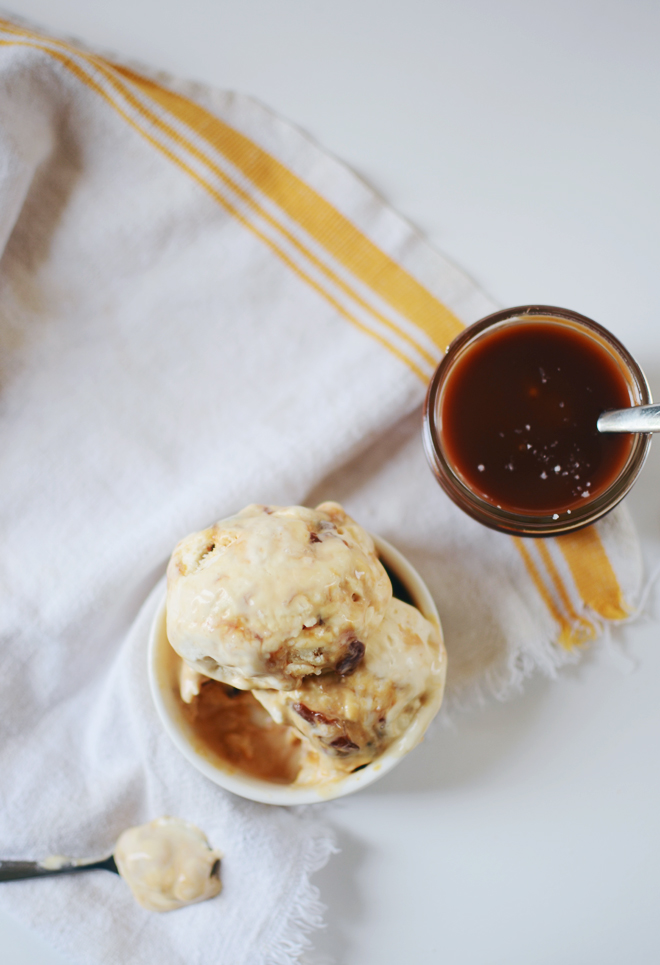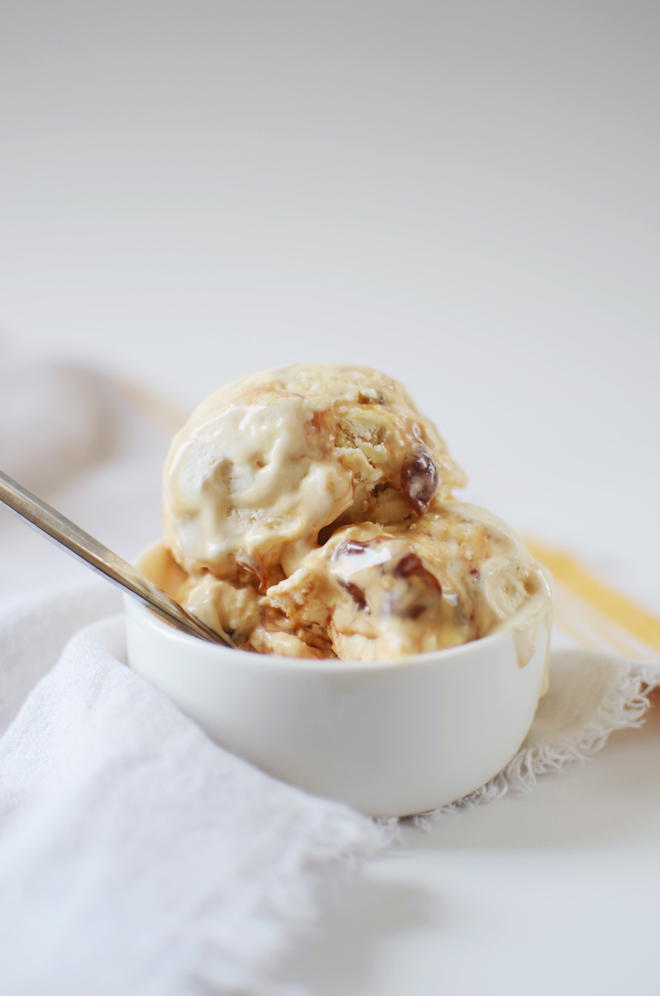 My ultimate favorite ice cream is salted caramel from A la Minute. We often buy salted caramel flavored ice cream from the grocery store, hoping it tastes like A la Minute's, but nothing ever tastes close. I must say though, this homemade version is pretty close. Ben thinks it's almost exactly and he said, "Now, we can save money on ice cream!" The girls and I have already devoured this batch of ice cream, so I need to pick up more heavy cream at the store to make more. I think this we will be making this for our Valentine's Day dessert.
Save