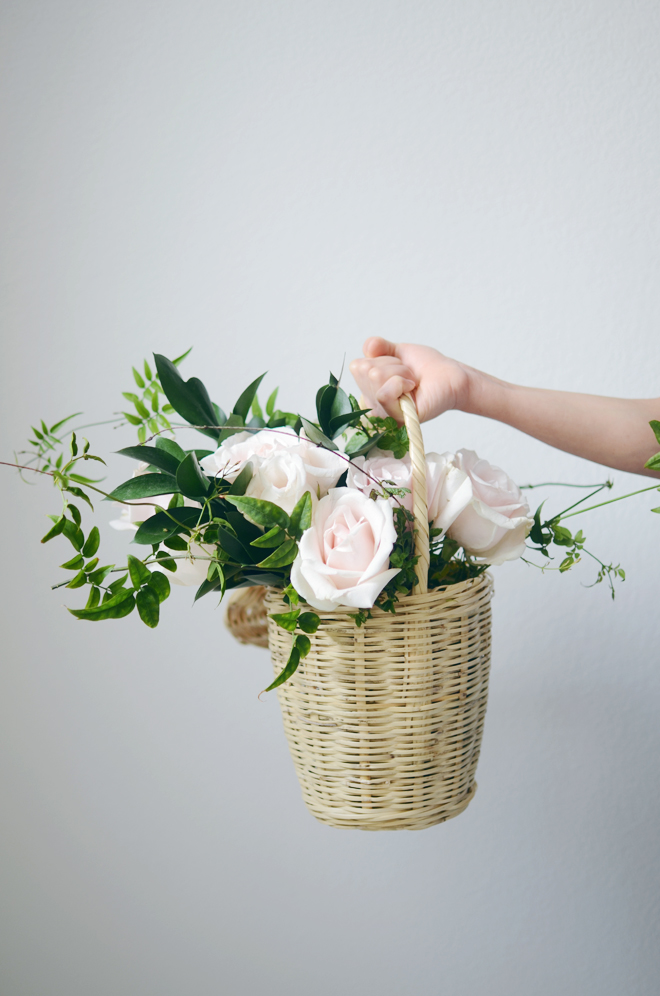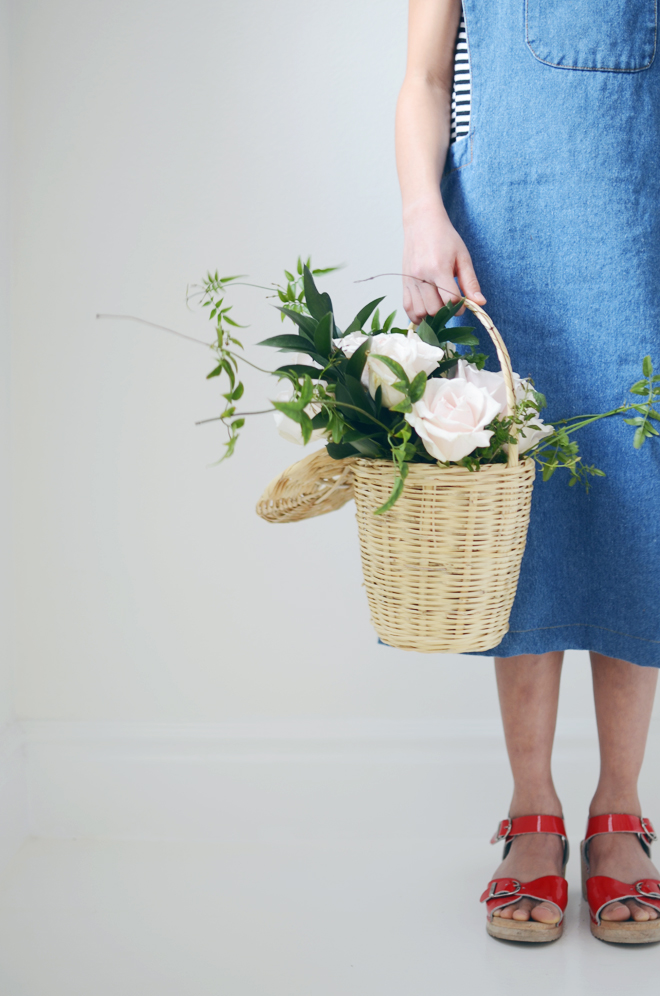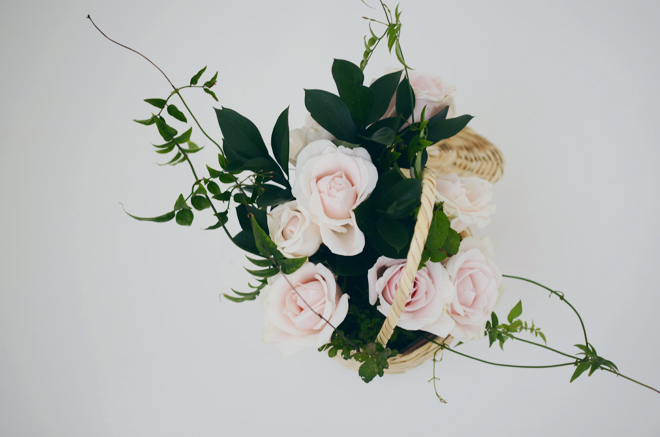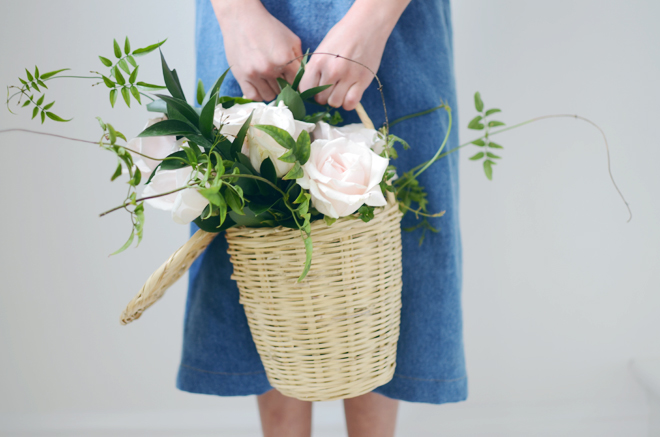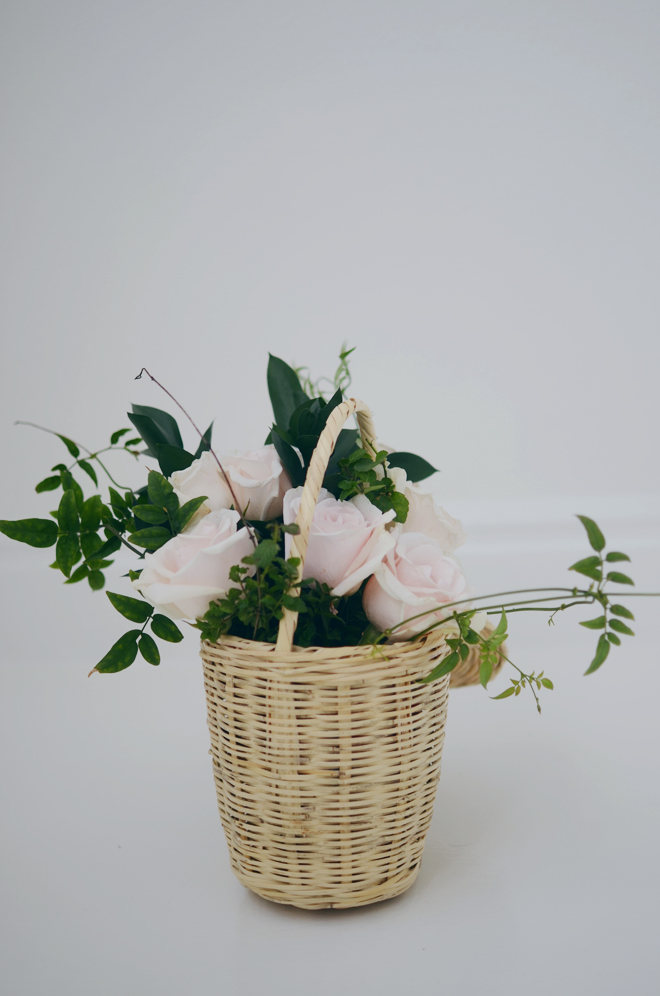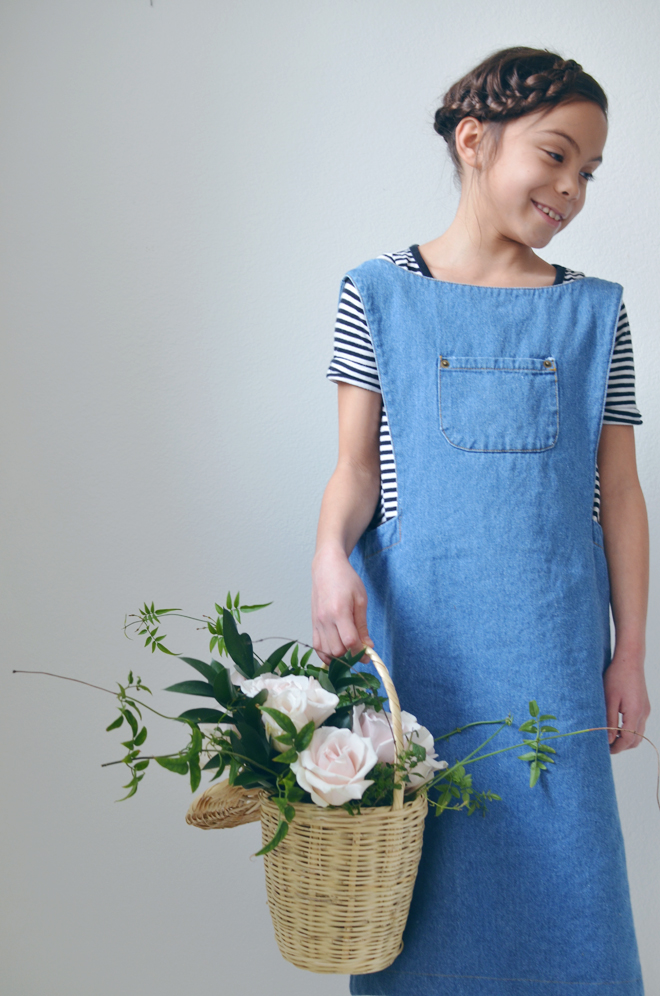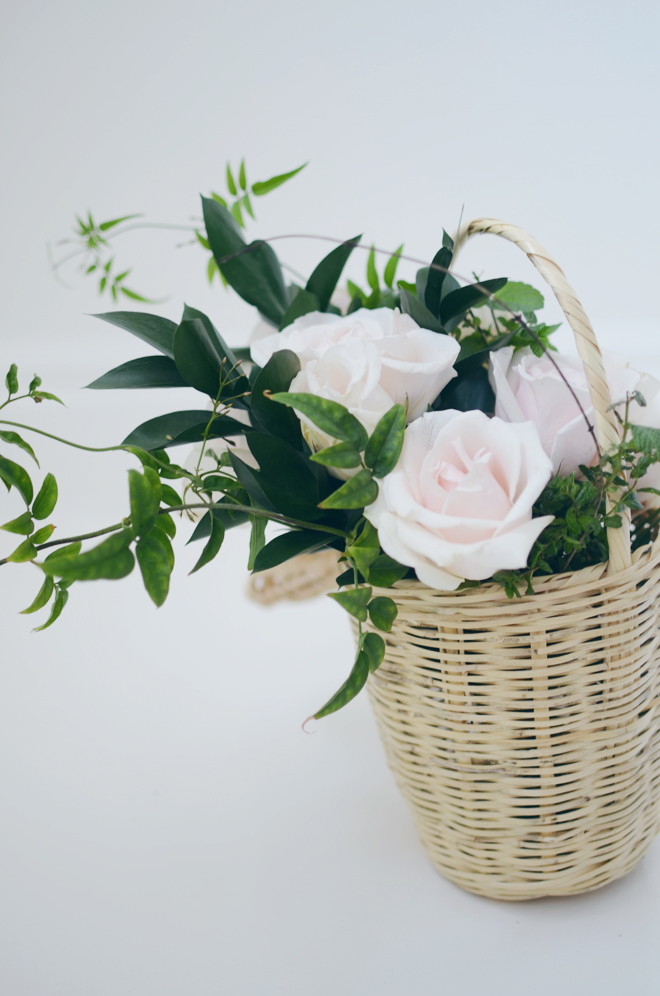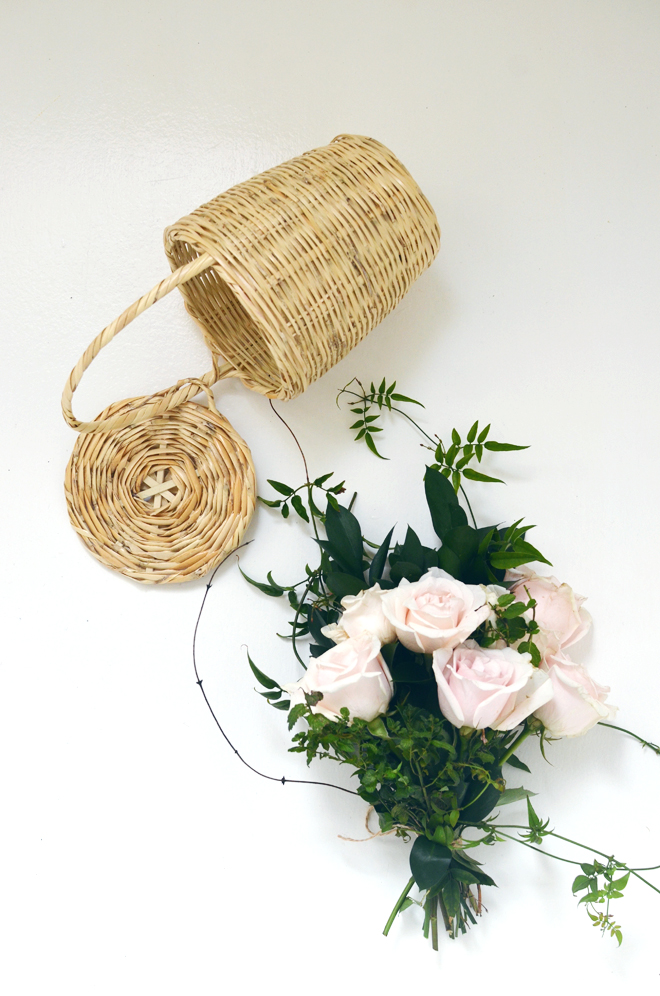 I'm still stuck on what to make for Ben for Valentine's Day, but I did let him know that if he does want to give me anything, I would gladly take flowers in a basket. Sure, flowers in a vase or an arrangement is nice, but something about a pretty bouquet in an equally lovely basket is playfully romantic. Plus, I have this thing with baskets, so of course, I'd love anything in a basket.
For the bouquet I made, I mixed some store bought roses with mint and other greens from our garden. I love the added aroma mint adds to a bouquet.
The basket above is this mini Birkin basket handmade in Portugal. I use the medium for my everyday purse, and we use the large one for fruit picking in our backyard, see here, Here are some baskets that I think would look quite sweet holding a flowery bouquet… this phoebe basket from Doen, this seagrass basket dipped in white, a simple bolga basket, or this vintage wicker basket.