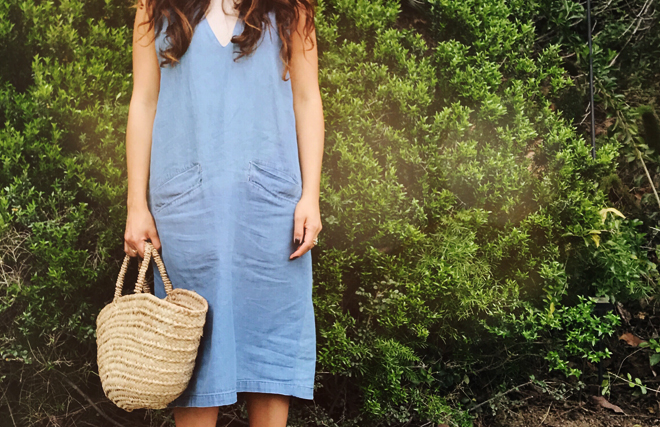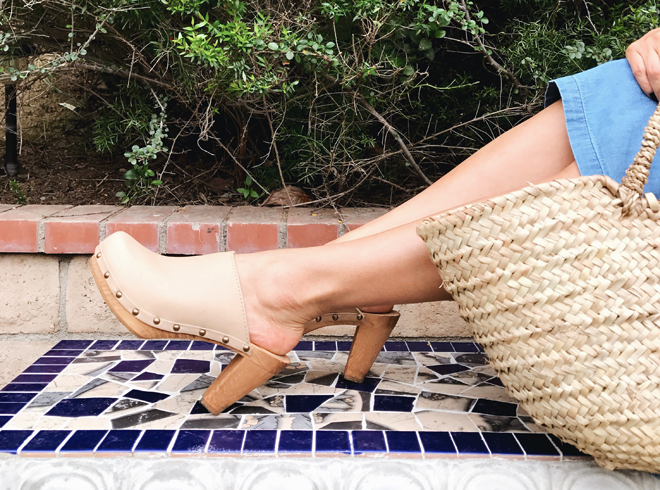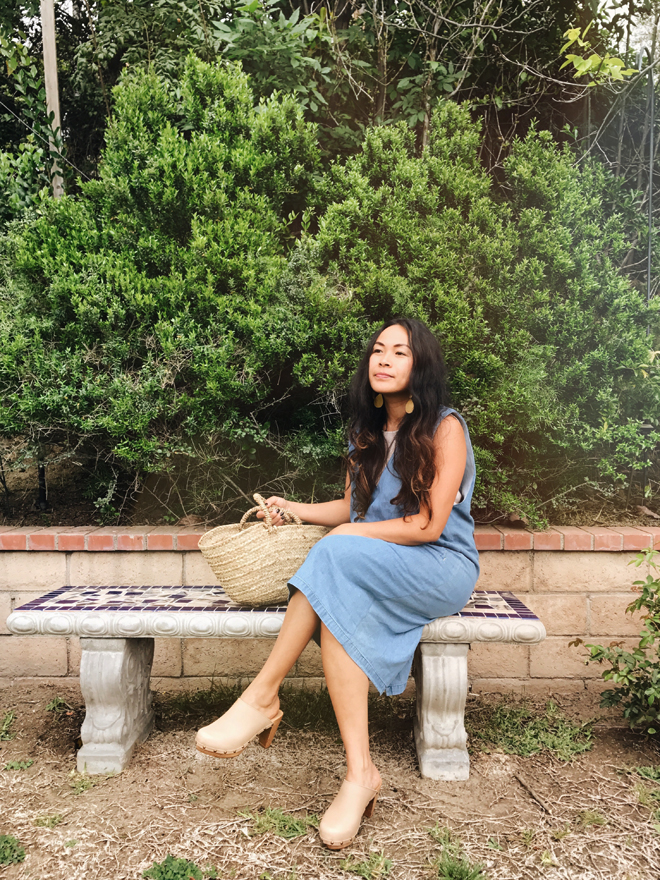 My go-to mom uniform is some sort of denim (dress, skirt, jeans), basket, and clogs. I'm not one to do errands in workout gear. My workout gear is just a sports bra and short shorts, so I hope I don't go out like that. When we go thrifting, my girls know I beeline to all the denim sticking out in the racks. I saw this dress (vintage label and made in the USA), but I debated about it a little. It has some stains and was a tad too big. After doing some serious stain attacking, most of it came out, and my sewing skills came to the rescue again, and now it's perfect! I'm so glad I brought it home. It's lightweight too, so I know this will be one of my go-tos this summer.
I mentioned a couple weeks ago that I was working on a special project. Well, I will be opening an online shop that specializes in baskets. My love for these woven beauties needed a place, so I have a nice collection to share with you soon. I have been sourcing vintage baskets and plan to stock different handmade ones from around the world. With all the busyness of family life, I'm a bit behind schedule in getting it up and running, but I will share more details soon. I hope you love baskets because I have lots of pretty ones coming for you!
on me: dress, vintage (almost exactly here, new there). tank, thrifted (similar here). athena clogs, c/o lotta from stockholm (love this color!). earrings, annie costello brown.
Save