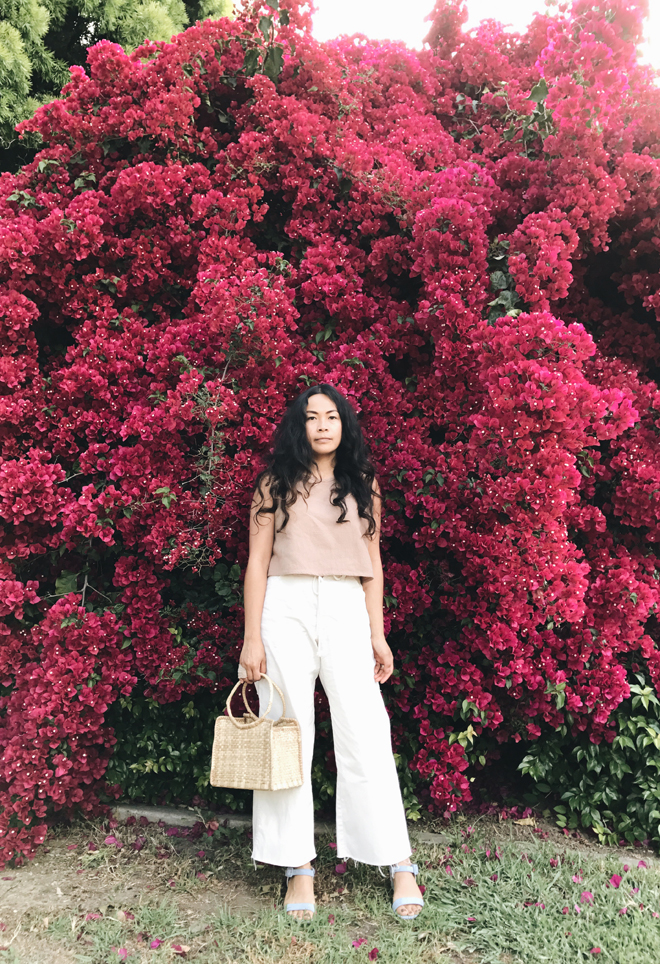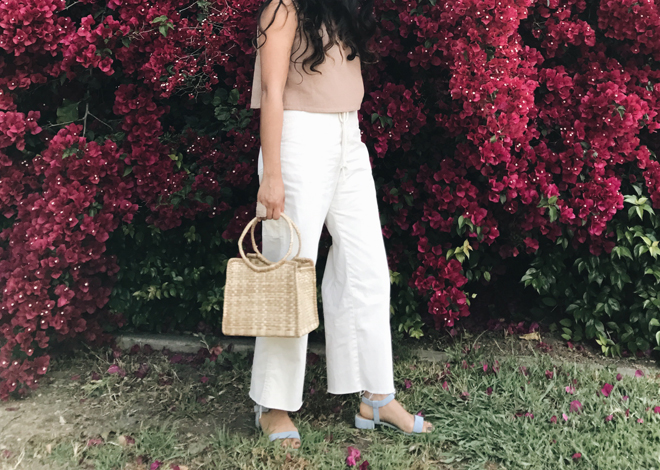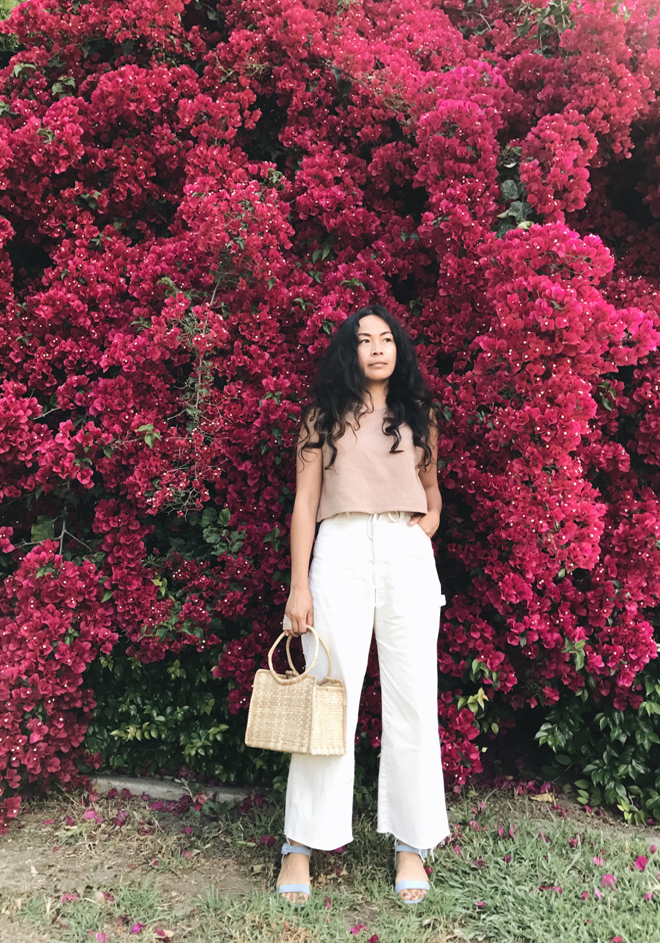 I had been on the search for the perfect wide-leg pant (in white) for awhile. I thought the Everlane pair might work, but it sold out quick. When I finally was able to order it, the wrong size got sent, and it sold out again (in my size) before I could reorder (ugh!). While I was frustrated when that happened, I am so glad it did because I love this vintage pair that I picked up from Passport Vintage so much more (follow @passportvintage on Instagram, which is how I found this pair). They are a soft, painter pant style and they fit perfectly. I prefer vintage pants because they are typically high-waisted (and the rise is always higher than modern things that claim to be high-waisted) and it helps keep my mom gut in check.
When it comes to buying vintage, I know my measurements, so I typically don't need to try it out to see if it fits, as long as I know the measurements of the item. Also, I always carry around a measuring tape, so when I'm thrifting, I don't ever try things on, but simply measure items to determine if they will fit or not. I recommend knowing what cuts/styles you like in your closet and measure them. Knowing that will help you determine if a vintage piece is right for you. Know the waist, rise, hip, and inseam measurements your prefer for pants/skirts, and the pit to pit measurement for tops. I've been trying to branch out from wearing blue and denim all the time (though I'm wearing blue sandals here), so I think you'll be seeing a lot of whites and creams here and there.
on me: top, vintage (vintage here, new there). pants, vintage via passport vintage (vintage here, new there). basket, wovenfolk (shop coming soon, but meanwhile see some basket lady inspiration on the wovenfolk tumblr). sandals, banana republic.