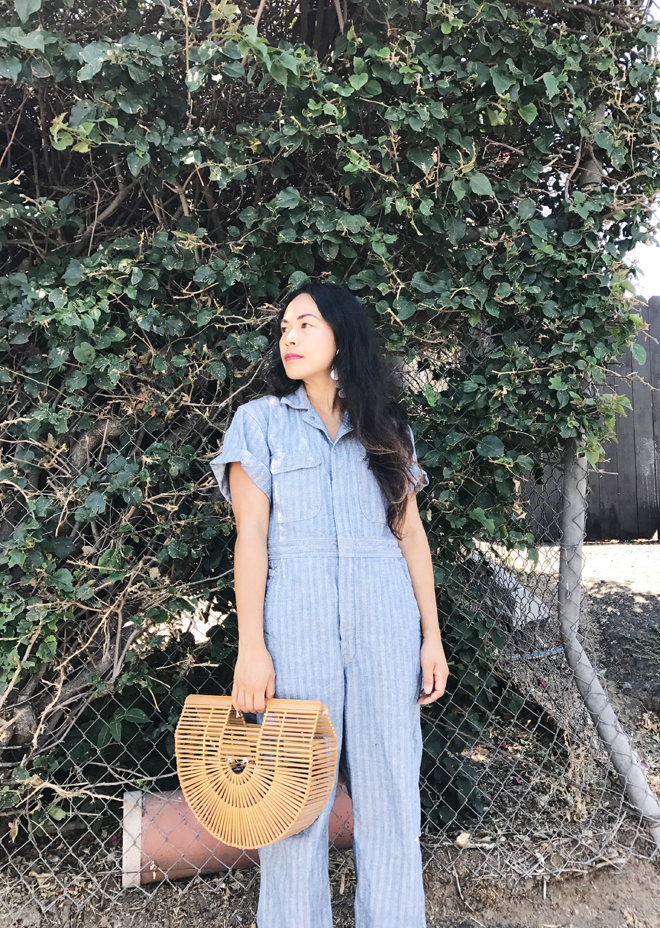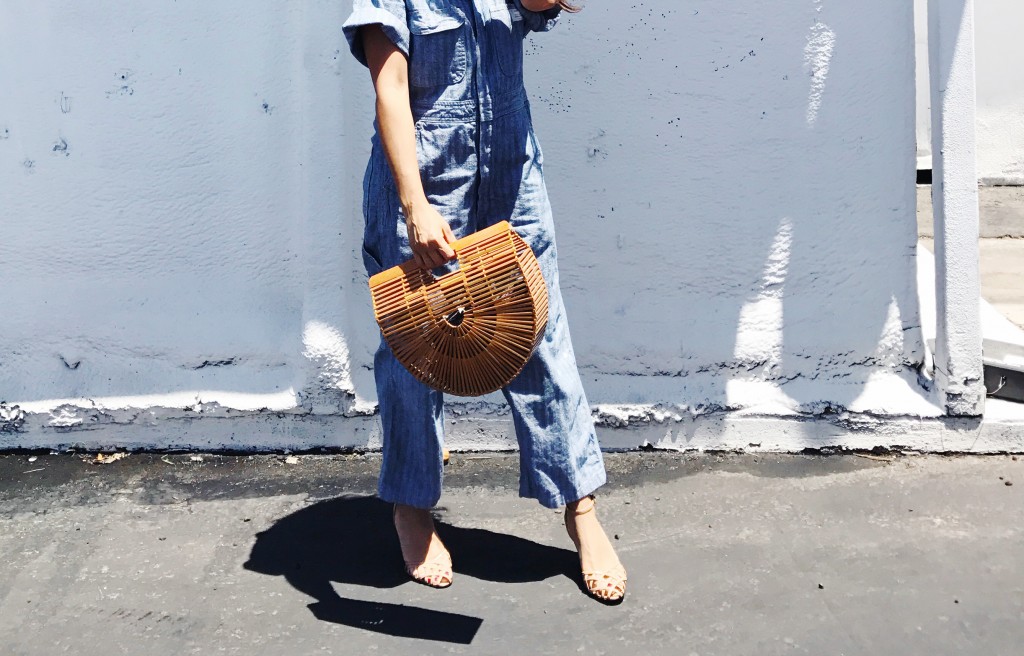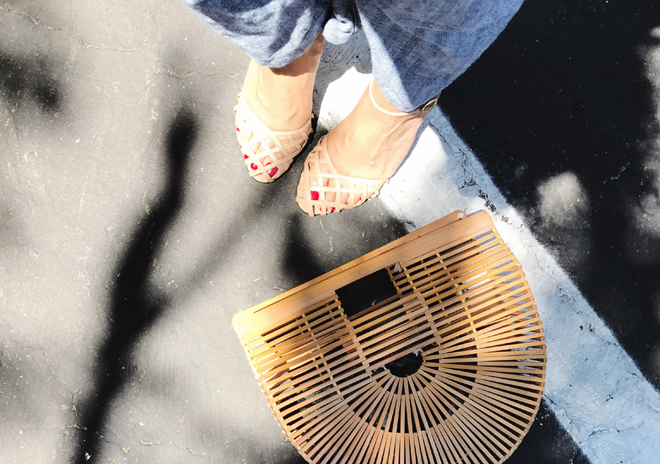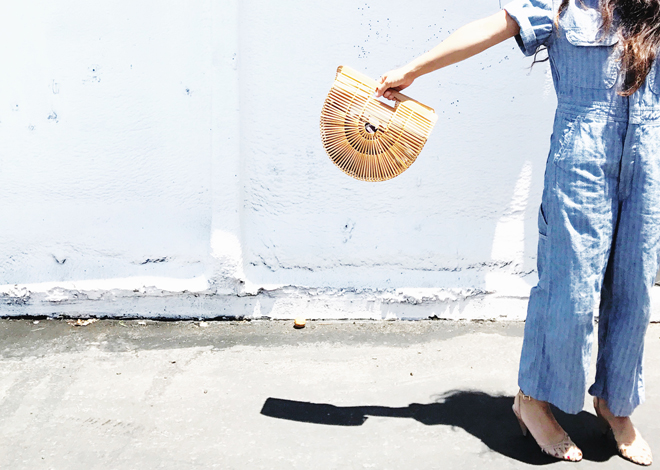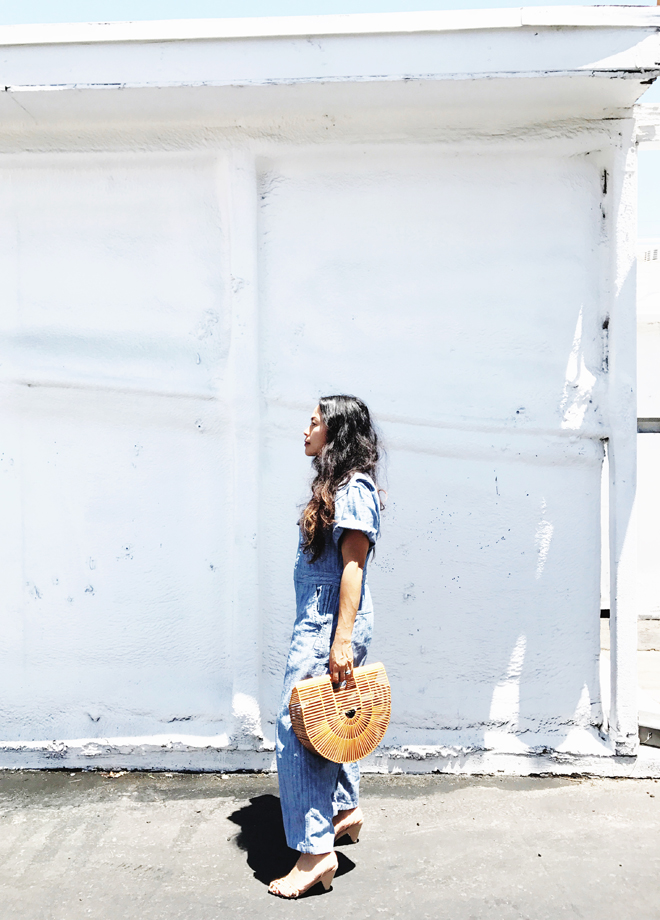 When you've got no time to figure out a matching top and bottom, throw on some coveralls. I guess a dress would work too, but I opted for coveralls. I've been doing a lot of house projects lately and needed something I can move freely in. It's much easier to get on a ladder and do yard work in coveralls than a dress. Though when we left to do errands, I threw on some heeled sandals and you'd never know I had just been raking up leaves in our backyard.
I've had this vintage pair for a few years (worn for this Halloween story), and I altered it a bit by giving it a cropped hem and shortening the sleeves. These small changes definitely make this more wearable. If you don't know how to sew, learn! It's a skill that really comes in handy. I once wrote a book that can teach you how, see here (it's a great price right now!).
on me: vintage coveralls, vintage via ms. tips (vintage here, new there). shoes, vintage. vintage japanese bamboo picnic baskset, wovenfolk (sold out, but this one is similar).
Save
Save