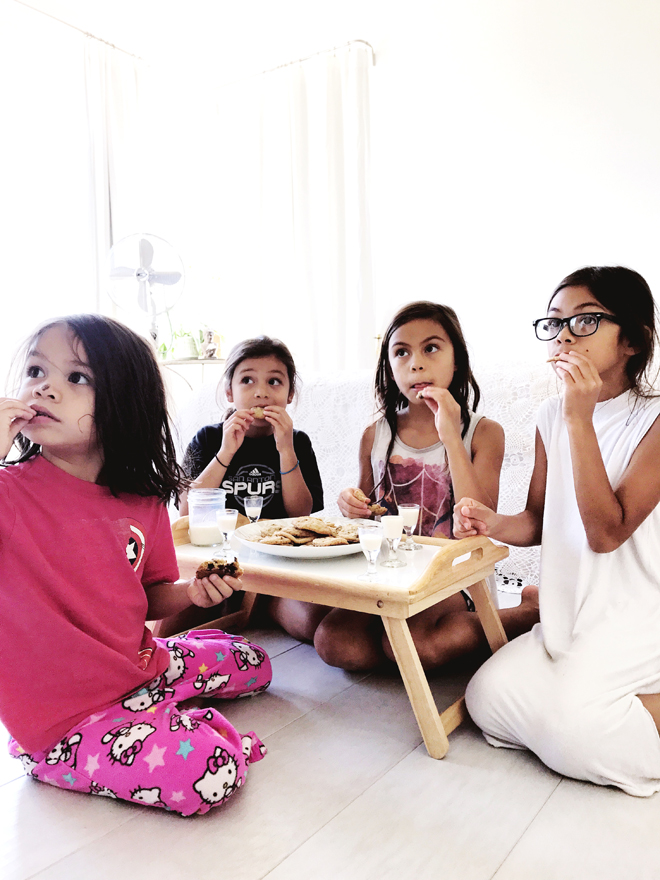 This week's learned, links, and thankfulness…
Thankful Ben's mom and sister are in town! Lots of family time happening with them.
We've been busy prepping for their arrival that we haven't had much time to think about it, but True and Brave leave with them to Texas on Sunday. I'll only have 2 kids for 5 weeks and we will miss them so much!
I've been using Kosas Cosmetic lipsticks for 6 months now and love it. I ordered this orange-red lipstick for summer. Happy to know only good ingredients are going on my lips.
Ordered a box of indigo dye and can't wait to try it!
My current favorite basket in WOVENFOLK. The curl in the handles is my favorite detail.
Not sure if I can pull off a red shoe, but these suede mules are real cute.
Everlane has been rolling out some cute goods for summer. I like their bridge sandals and their ribbed tees.
Totally feeling the colors in this piece by Jen Garrido.
If you're looking for some tortoise shell earrings, I favorited these on etsy.
Can't wait to start some summer reading and deep cleaning. Of course, there will be lots of little adventures thrown in for good measure.
Enjoy a little rest this weekend friends!
Save