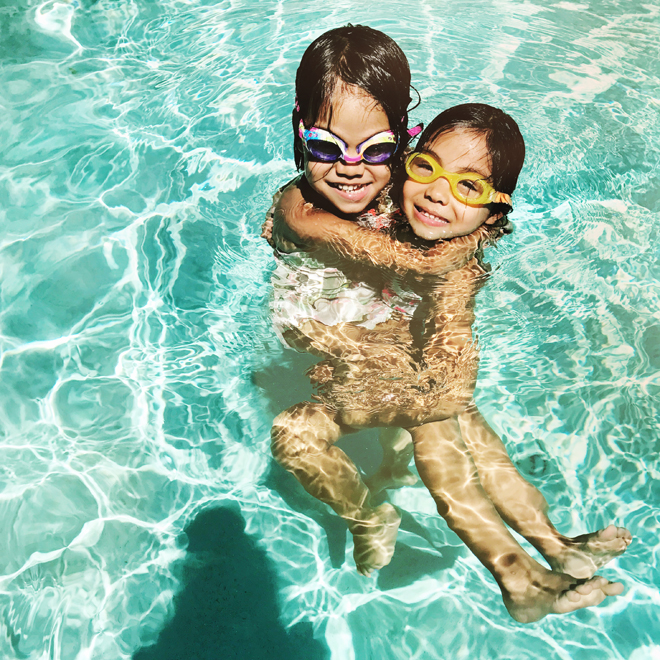 This week's learned, links, and thankfulness…
The big girls are back! Woot! Thankful for all the memories they made in Texas with their Grandmama and Auntia Suzi.
Thankful for the BFF and her hubs for letting the little girls and I crash at their place. It was a fun, quick sleepover.
If you've been eyeing the Everlane day heel like I have, you better pop in now to get a pair (in ballet pink!) because it will be sold out pretty soon. In fact, it's sold out in the sizes that are smaller than a 6.5. The wide leg crop pants popped back in too, but they're already back ordered (can still order, but won't ship out until later). I finally got myself a pair and I love the cut and material.
Love this whole outfit, red lippy and earrings included.
I've got a thing for Mexican folk art earrings. This pair is gorgeous too. I love modernist earrings too, so I have some pairs up for grabs over here.
Two of my girls hate combing their hair because they have sensitive scalps and it hurts (or maybe I'm not gentle enough!). We recently learned about the wet brush and it's pretty amazing. Also, the tangle teezer works wonders. Glow, who is the most sensitive, loves brushing her hair with it! #lifechanging
WOVENFOLK loaded up with some new goods and a sale section!
Enjoy your weekend everyone!