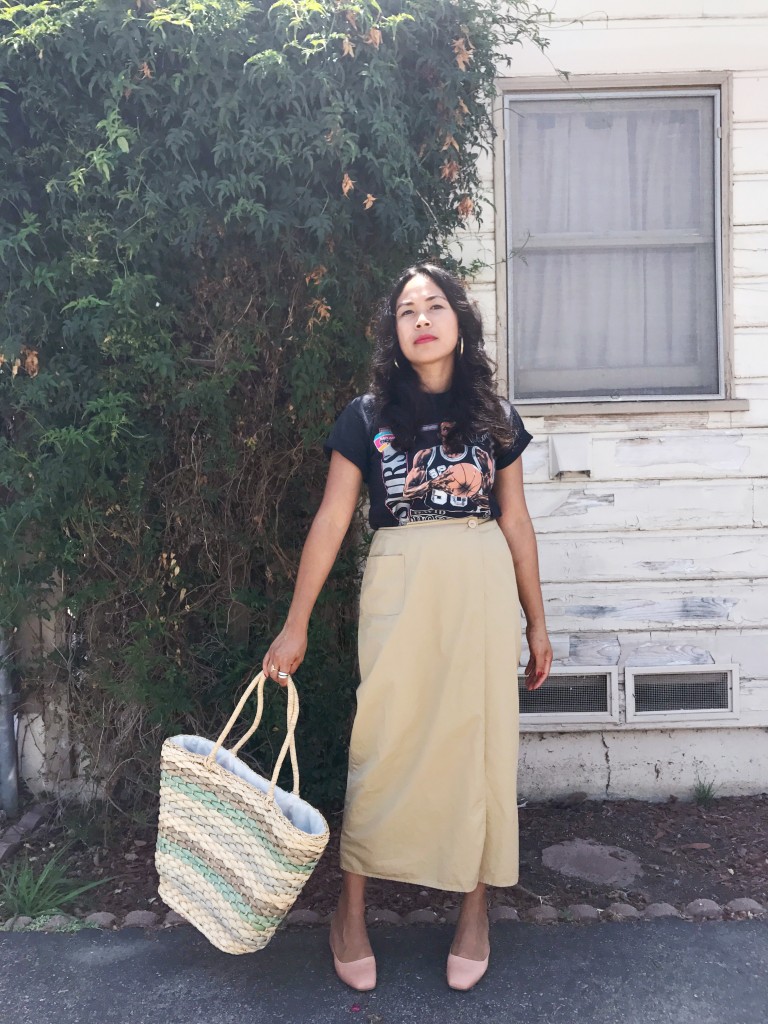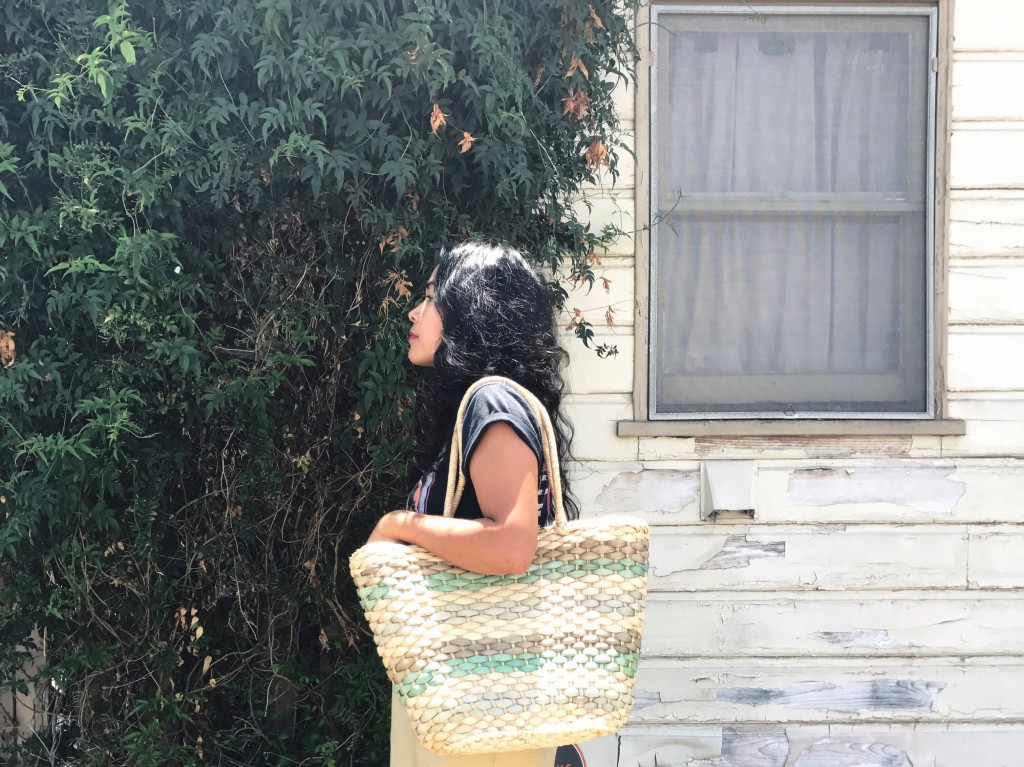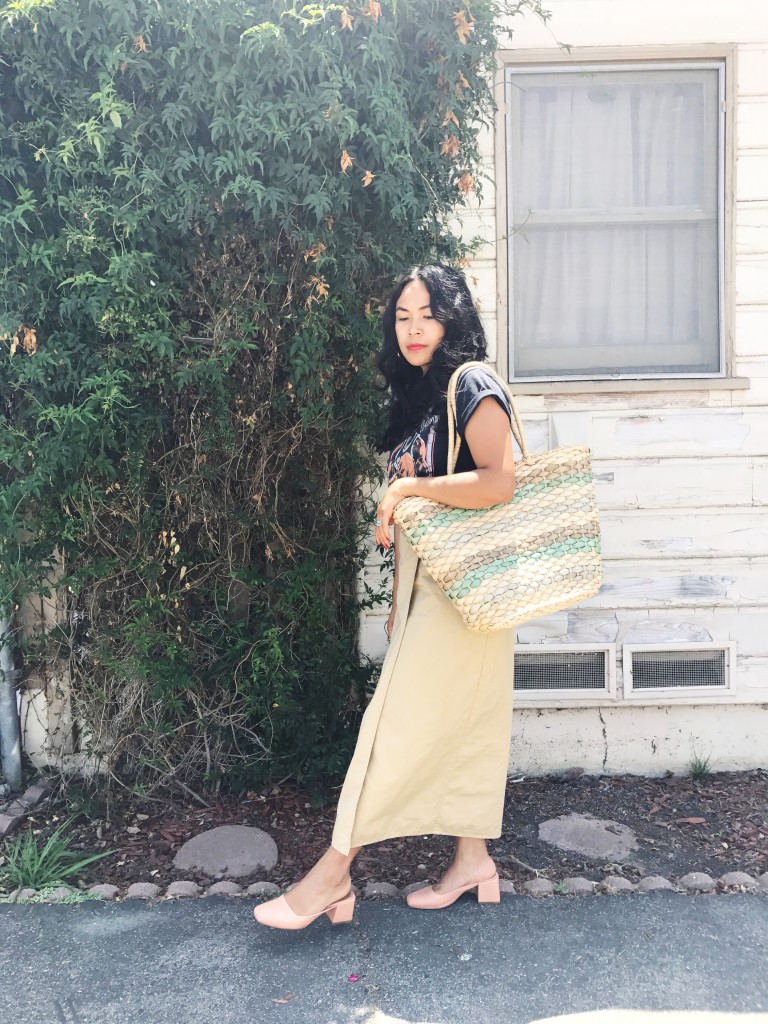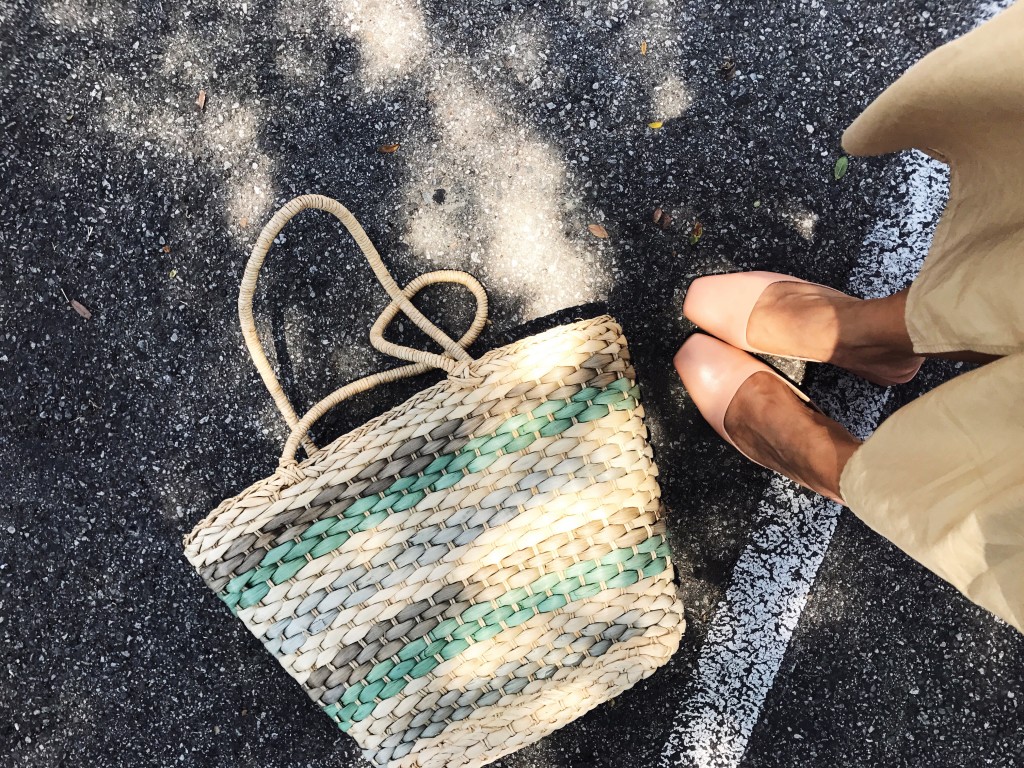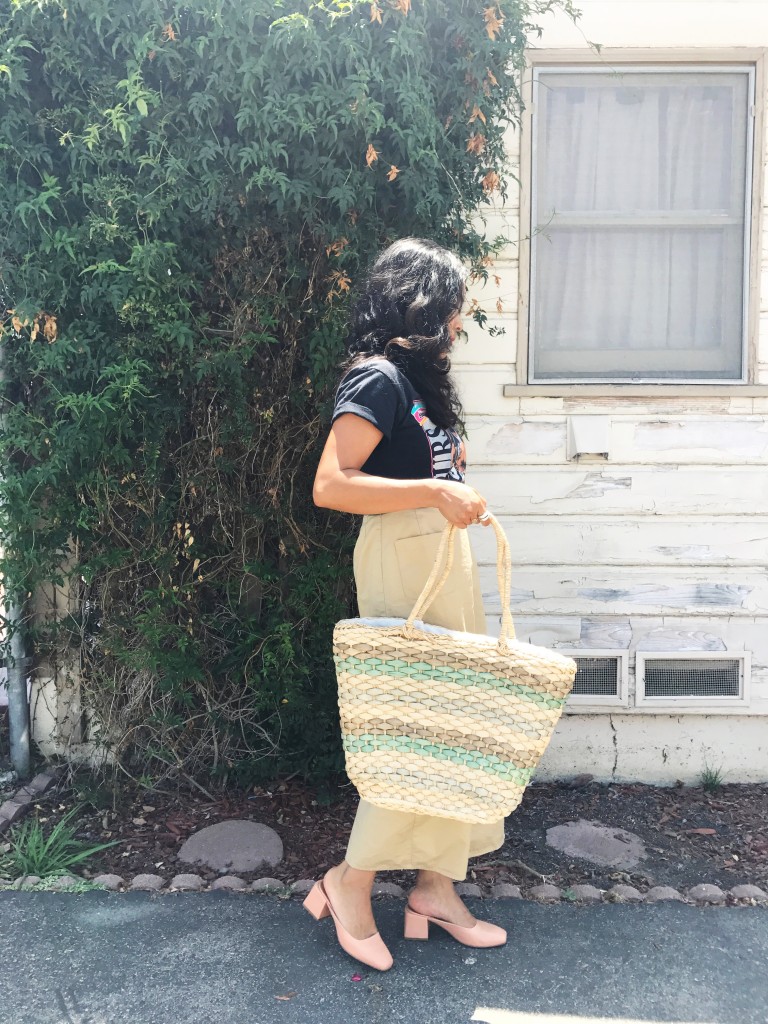 I'm not really a t-shirt gal. I love my Everlane plain tees, but other than that, you won't find me in a graphic tee that often. I do have a nice stash of vintage tees that I used to wear, and some I just wear to sleep now because they're so worn through, but my stash is mostly being saved for the girls. In fact, they wear some of them already (it's way loose on them and was pretty form fitting on me). Lately though, I've been wearing a couple of my vintage tees. I like the way this vintage David Robinson shirt feels paired with this skirt.
This summer has been more fun adventures and relaxing (and wovenfolk shop stuff) than craft projects. I had a list of crafts I wanted to do with the girls, but we haven't gotten around to it. This space has always been about things I love and have fun doing, and you've been getting more fashion-y post of late because I love fashion-y things too. I'm not a trend setter or a super fashion-y person, but I do enjoy dressing up. It's a fun way to express myself, I love putting together looks, and hunting for gems at the thrift store.
A friend came early one morning to drop something off and she was surprised to find that I was already dressed up for the day. She said, "Do you always get dressed up like you're leaving the house, even though you aren't?!" My reply, "I do!" I think I get it from my mom; she is a get dressed up everyday type of person. She was definitely never one to leave in her workout clothes. In fact, I don't think she owns workout clothes. My mom has always been pretty stylish and hip, so I think she loves expressing herself through clothes too.
on me: tee, vintage. skirt, vintage (vintage here, new there). shoes, loq. turquoise striped basket, wovenfolk.