d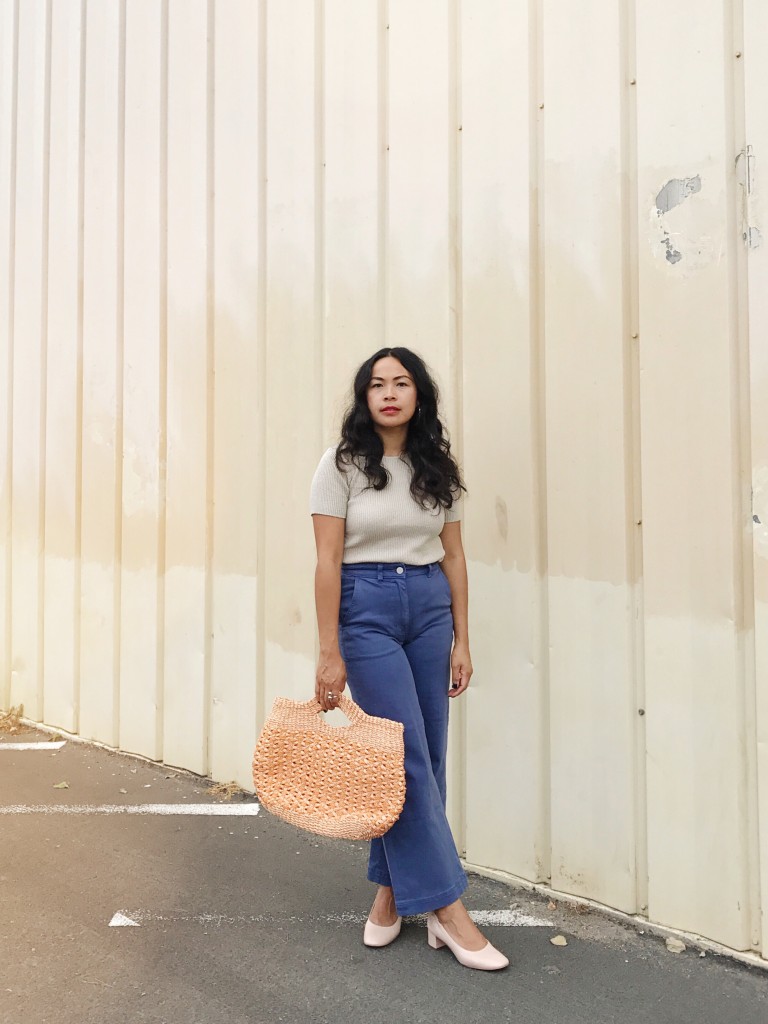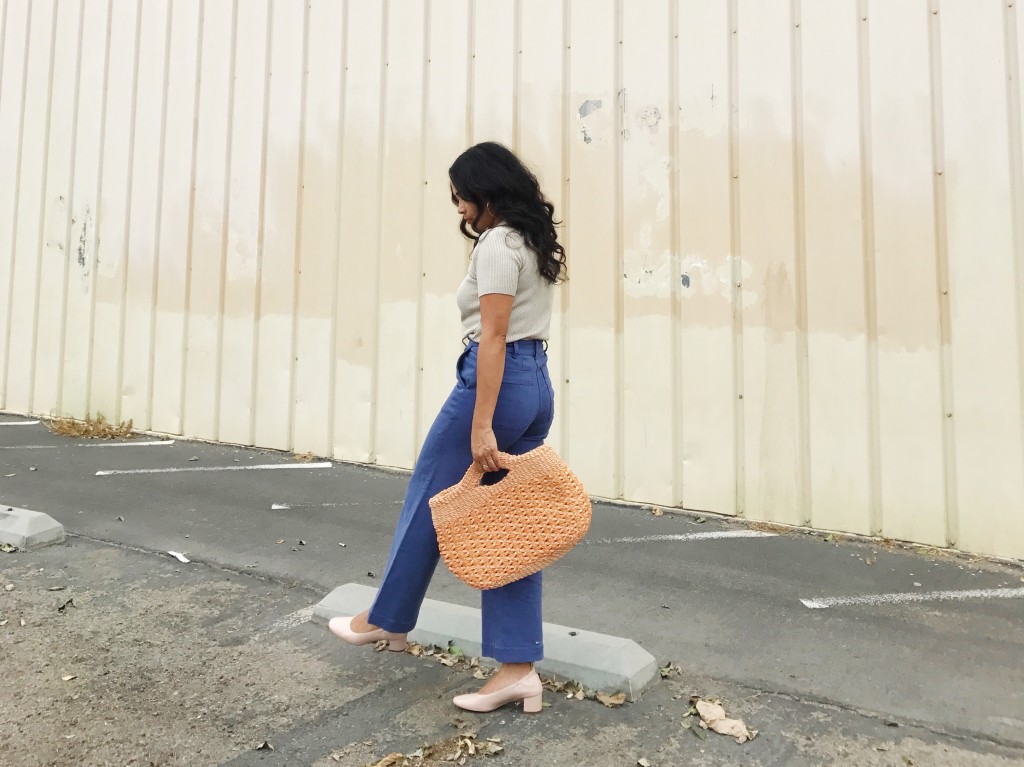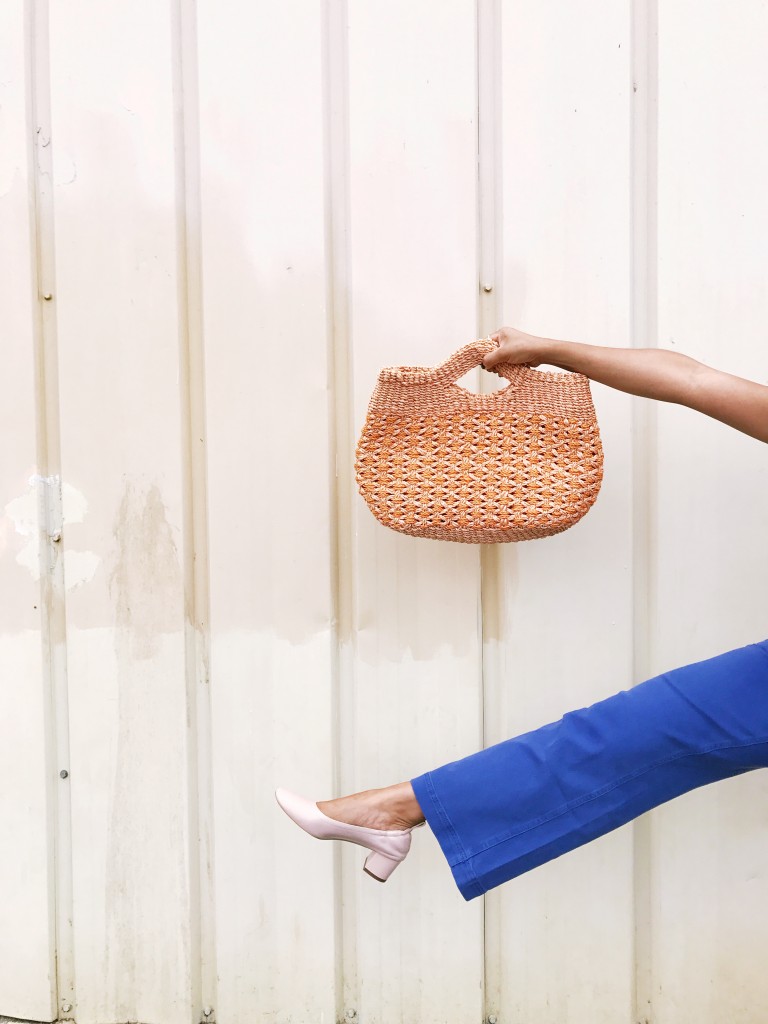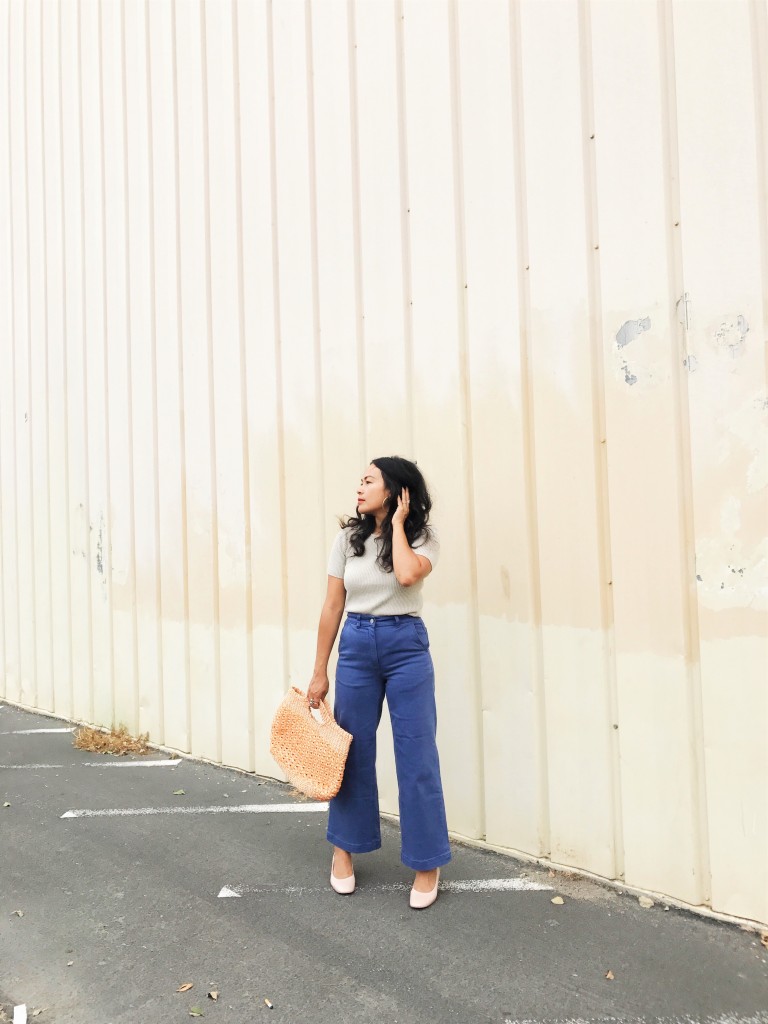 Finally, I was able to snag a pair of Everlane wide leg pants and day heels and I love both! Both are well made and so comfortable. The wide leg does stretch out a bit, so I would definitely size down. I love that they have Jesse Kamm pant vibes, but the price point is a bit friendlier. They have a new slew of colors coming out soon and I love the army green or navy. Such a versatile pant that is comfortable to wear even during our hot summer.
Over the weekend, my 7 year old desk top had nails finally driven through its coffin (Apple says it's close to being obsolete, so it might be worth trying to fix), and Glow spilled water on Ben's lap top, so posting might be hit or miss. I have a non-apple computer  to use, but I'm not PC knowledgeable and everything I need is on my apple desktop. I'm trying to learn the ins and outs or my PC, so hopefully CAKIES and WOVENFOLK will not be interrupted much. We shall see, wish me luck!
on me: vintage top. pants and shoes, everlane. tangerine woven bag, wovenfolk.