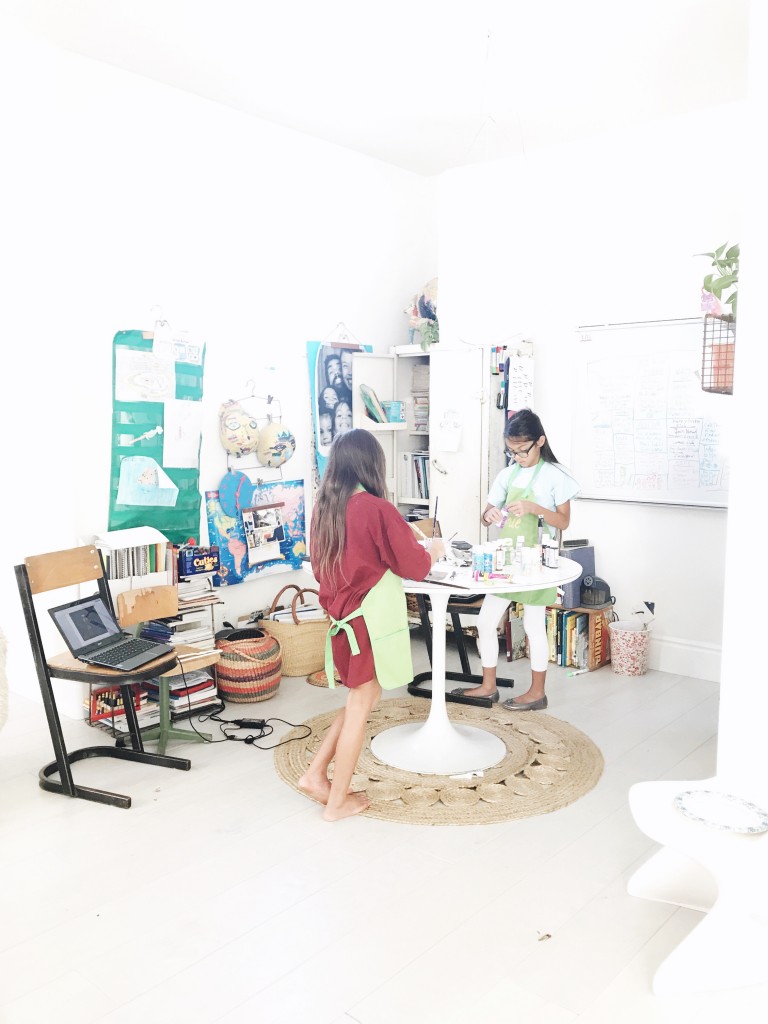 This is the first year, in all our years of homeschooling, where math hasn't been a headache. All the prior years, we'd been doing Singapore Math, and while it's a good program, I realize now, it wasn't for us, especially not for True and Brave. Every day, we used to dread math, but since making the switch to Saxon Math, the days have been better. Math-U-See was another program I thought about switching to, but ultimately decided Saxon would be better for where True and Brave are at. Fights and frustrations still happen, but not nearly as frequently as they used to. I think the older girls would agree that this year, math has been better and much more enjoyable.
The two little ones are still doing Singapore, but it's because we already have the books, and they do much better with the program. Soul is a math girl, so the program work for her, though next year I might consider switching her to Saxon. The tough part with Soul is that she hates math, but she's really good at it. Often, she'll complain about the work she has to do, but once she does it, it doesn't take her long. Thus, the issue with her isn't the math program, but her heart.
As for Glow, she loves math! She put "math books" on her birthday and Christmas wish list. She loves it so much that she does a Saxon, Singapore, and a math minute workbook! You don't have to twist her arm to do math; she definitely does it with a happy heart.
I think it took me a long while to switch programs for True and Brave because I felt like if I did, I failed because we didn't complete it. I know, that thought is completely preposterous. I felt that too if I switched to a video program, like I was giving up and giving my job to someone else (a video) because I couldn't do it. Honestly, I couldn't, at least not well. I finally got smart enough to find a program that worked better. Took awhile for me to figure that out, but I'm so thankful I did, better late than never.
So if you're a homeschooling mom and some curriculum is not working for you, try something else. Take a break, experiment with a different type of learning and teaching, and remember one of the benefits of homeschooling is that we can find what works best for our family and we don't have to be stuck following one certain way.