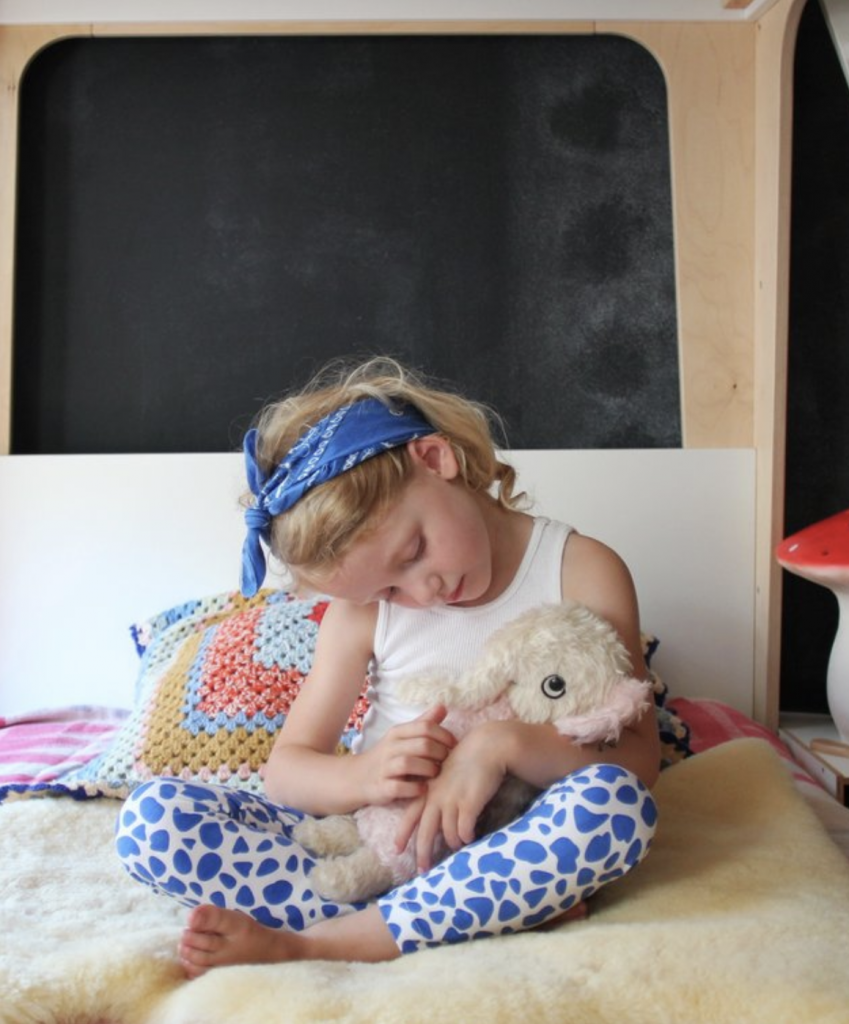 I've been so inspired by woman run businesses and I wanted to share a couple of my fave ladies… the women behind Kinoko Kids. I've been fans of both for a long time, and they not only run a shop together, but have successful independent businesses as well (Ms. Tips and Mini Pomme). I love getting to know the people behind the shop because a business like Kinoko Kids is so personal. There is so much love, sweat, and tears going into a small business and I love getting to know the heart behind it. Without further ado, read all about the love the drives Kinoko Kids (and don't forget to check out the shop after)…
What does Kinoko mean?
Kinoko means mushroom in Japanese. As we shared ideas and images with each other as we were working on naming the shop mushrooms kept coming up- mostly in vintage prints and illustrations from Japan and Europe. Tammy is from Japan and Erika studied there for a time and we knew offering Japanese goods would be an important part of our shop so it seemed like a perfect fit.
Inspiration for Kinoko Kids?
Basically, we wanted to open a shop that was the type of place we'd enjoy shopping at and didn't already exist in Minneapolis. We each had online businesses- Erika makes and sells heirloom quality toys and other goods and Tammy is a vintage dealer. We always knew if we combined our skills and our aesthetic senses it would be pretty magical. Doing business online is fun and rewarding but we were both craving having a different type of interaction with our customers and the opportunity to create a fun, welcoming space for people to buy great things for kids locally.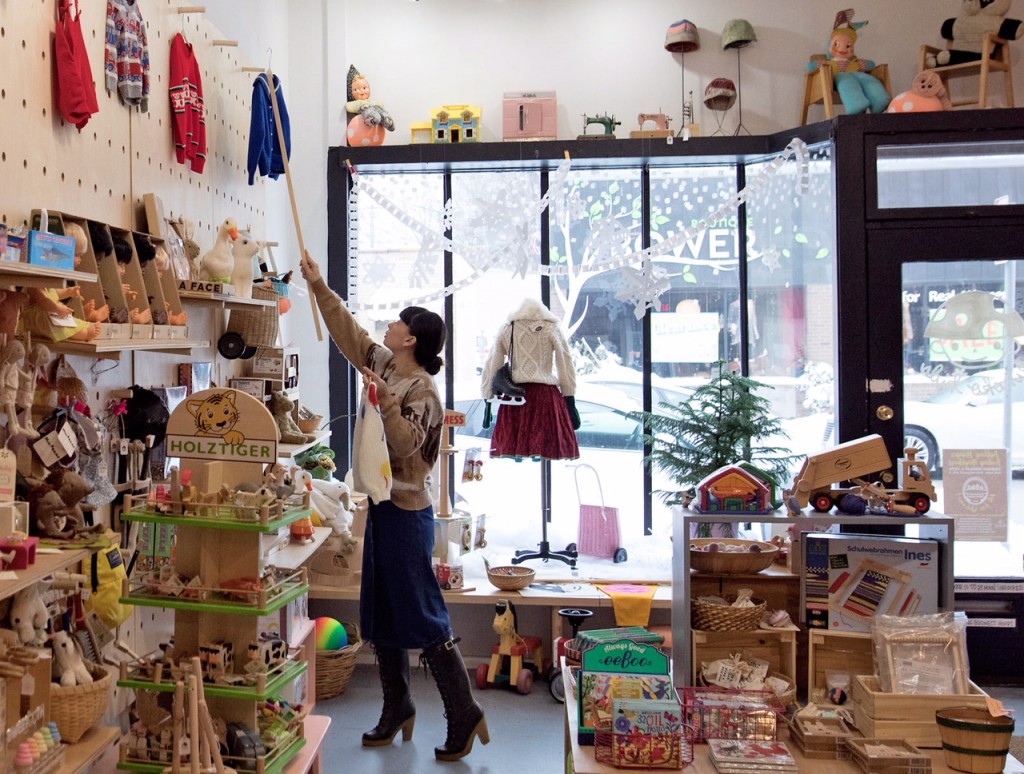 How'd you two meet and decide to join forces?
We met at a Japanese restaurant waiting tables 20 years ago. We were both art students at the time, and always talked about doing something creative together. Individually we've done a lot of different stuff over the years but always seemed to keep coming back to this idea of some kind of kid-centered business together. We've got 5 kiddos between the two of us so while we won't claim to be experts we do know a thing or two about the subject of children. Also, for adult women we are both pretty into childish things so this shop makes a lot of sense for us!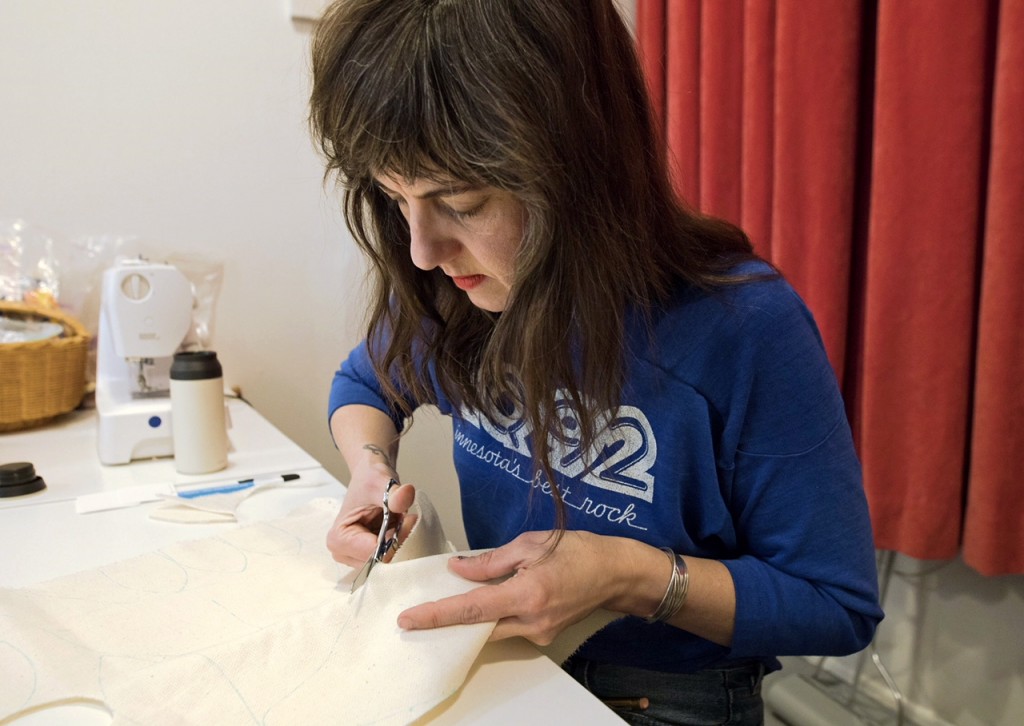 What's been your favorite part of Kinoko Kids so far?
Experiencing our customer's reactions when they enter our shop has been pretty amazing. It's something we didn't really get to experience doing business online. Finding just the right toys and vintage for our shop is so fun and challenging and we love seeing what our customers respond to. The number one thing that gets us both every time though is when kids bring in a bags full of coins to buy something special. It's just the best thing ever. We have lots of small treasures for not much money for this very reason!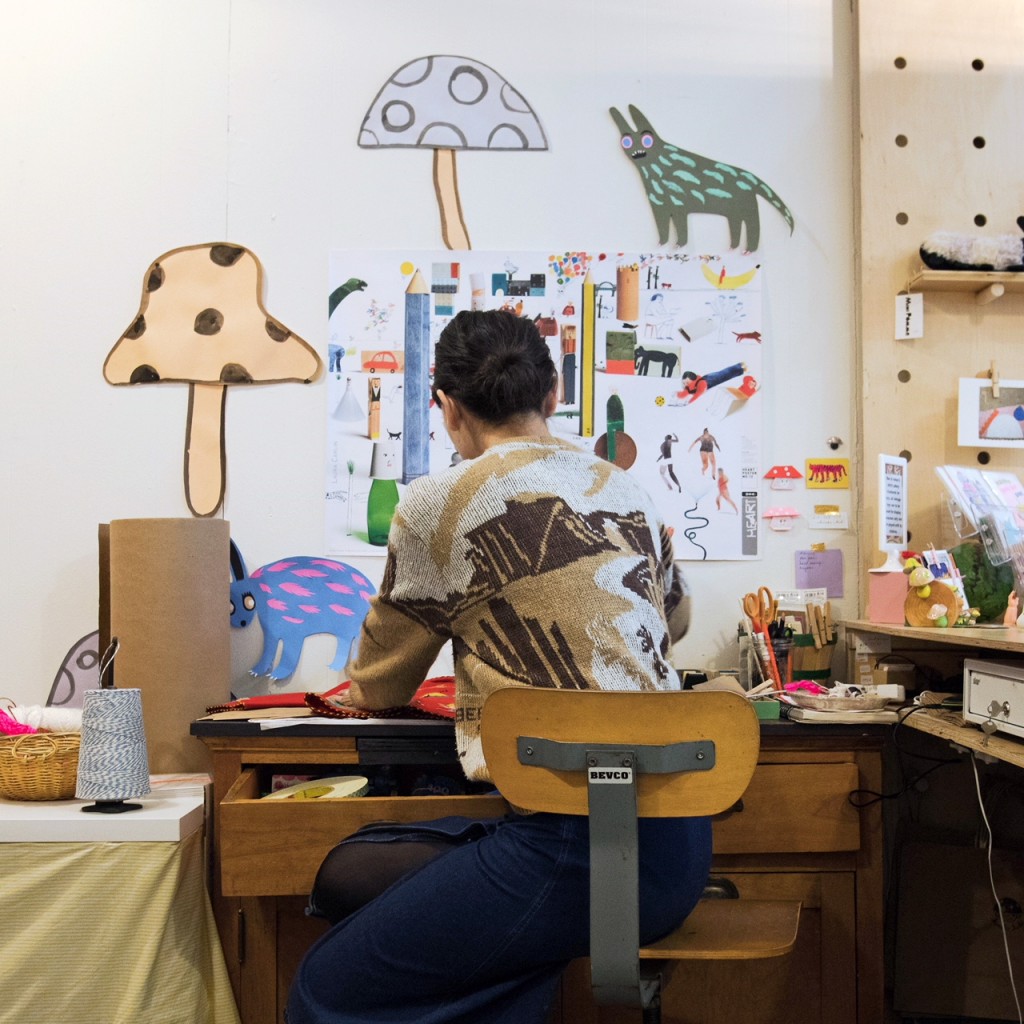 What are some of your favorite items in the shop right now?
Erika: It's so hard to choose. Our shop is small so we have to be really intentional about what we choose to have on the shelves- which means we really love everything we carry… but right now I'm really excited about the beautiful design and tactile nature of Moon Picnic's wood products (Make-A-Face, Cross Stitch Kits and Pom Maker). I'm also an art teacher at a Montessori school here in Minneapolis so I'm thrilled to have some beautiful tin watercolors, oil pastels and nice watercolor paper from Ee-boo. The quality is really good and the illustrations on them by Monika Forsberg are also incredibly charming. I'm also a big fan of Maileg mice– first of all because they are tiny and adorable but also because they have inspired so much creative, open-ended play in my own house. One of my sons once built a three story house out of shoe boxes for his mouse family- it was incredible.
Tammy: My current favorites are: mushroom lamps. These amazing lamps were one of the first products we really wanted to carry in our shop. We both have the big red one at our homes and we love them! I loved anything vintage all my life, especially clothes with quirky and fun novelty prints. I love fun 70s jumpsuits/rompers also. So much easier than picking outfits, just zip up and go! I studied theater costumes for a bit in the past so I have a major weakness for vintage costumes. Handmade costumes are even better!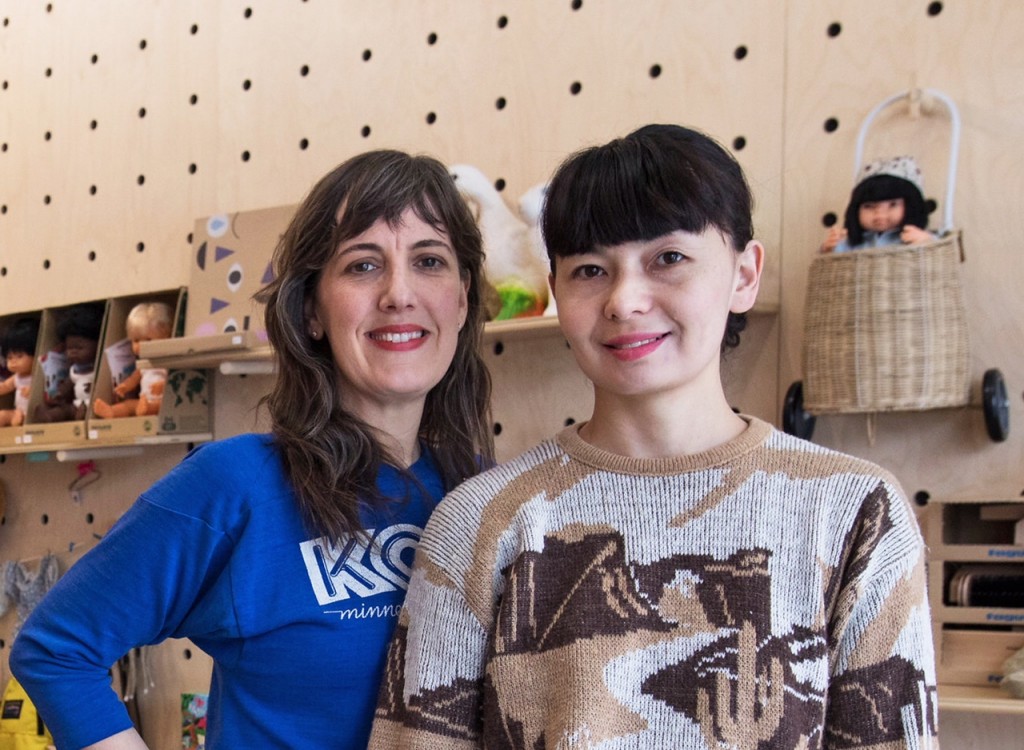 Not only do you both have the store, but your own businesses too. How do you both do the wife/mom/work balance? Any tips and tricks?
We just do it! Having supportive partners, kids and family help tons, of course. Honestly, this holiday season has been pretty nuts…we are kind of a mess half the time. Being there for our kids is super important to both of us but we both told ourselves that its also really important for our kids to see us pursuing our passions. We are both giving everything we've got to get this little business off the ground. It's an incredible amount of work, but it's work we both truly love, so we just find a way to make it work.
Be sure to head over and check out Kinoko Kids and maybe pick out some Valentine treats for your mini valentines! Thank you so much Erika and Tammy. You both are so inspiring! 
*Photography by Shannon Svensrud of Storied Life Pictures.