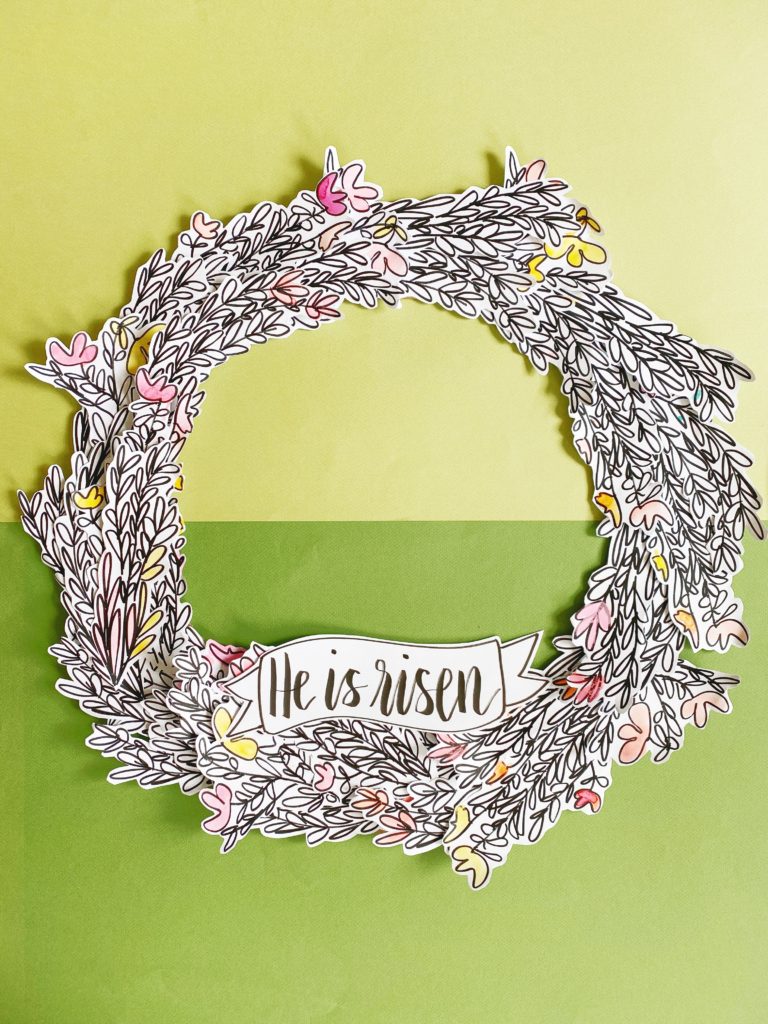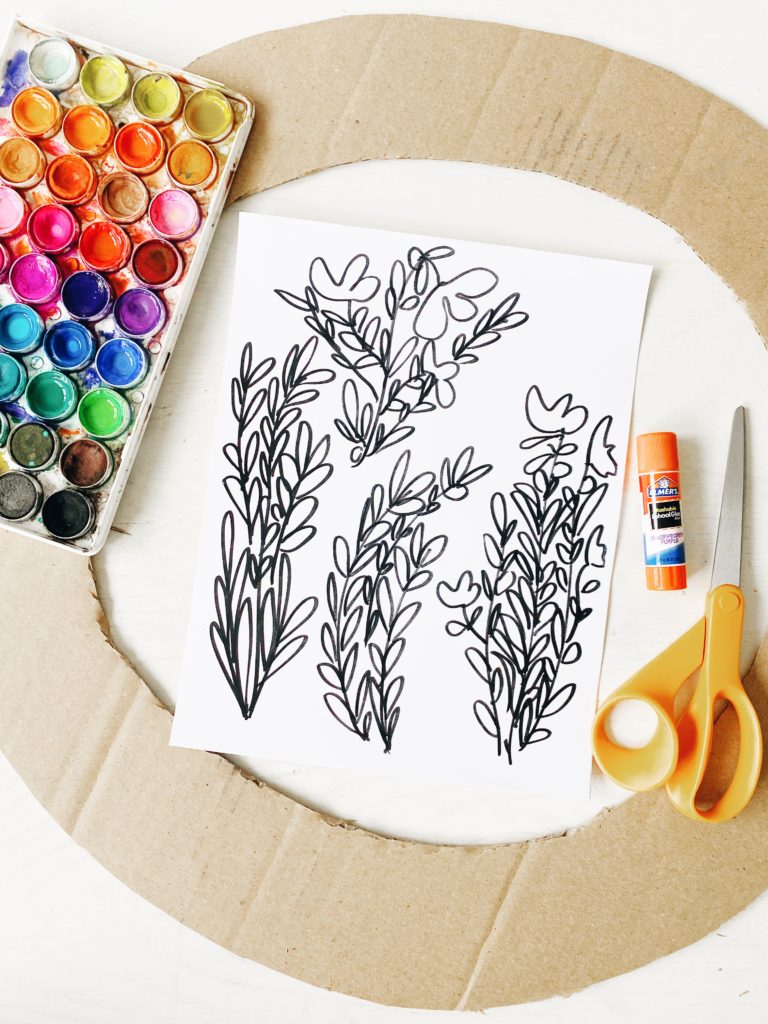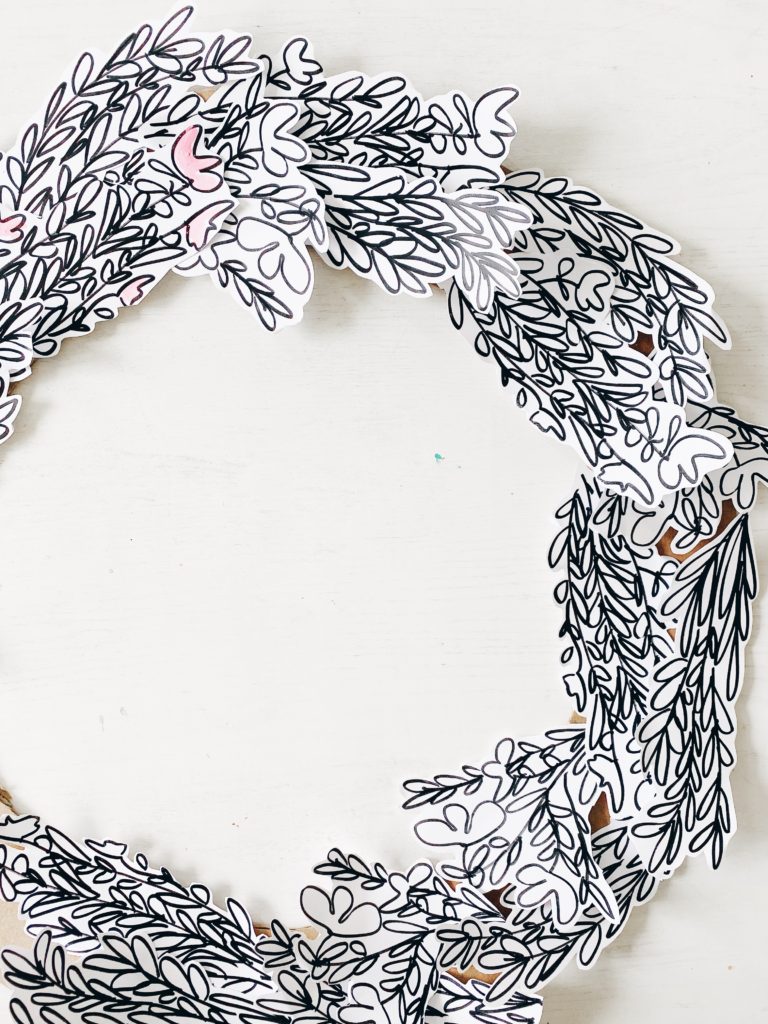 A simple wreath to put together to celebrate Easter!
Supplies
Cardboard from a shipping box
Scissors
Watercolors/markers
Glue
Directions
1. Cut out your desired wreath size from cardboard. First, cut out a circle. Then, cut out another circle by leaving 2"-3" border to be used for the wreath.
2. Print out WREATH LEAVES and MESSAGE BANNER. We used about 14 printed pages for our 2' round wreath.
3. Cut out leaves and glue onto your wreath.
4. Paint the blooms on the wreath.
NOTE: If you want to paint all the leaves and blooms, paint each print out first before glueing onto the wreath.
We wanted a minimalist wreath, so I left the leaves black & white and just painted the blooms.
5. Cut out your Easter banner message and glue in place.
And as always, love when you share it, simply tag and credit please. Thank you! See more #easyartaday projects here or simply follow along on instagram here.