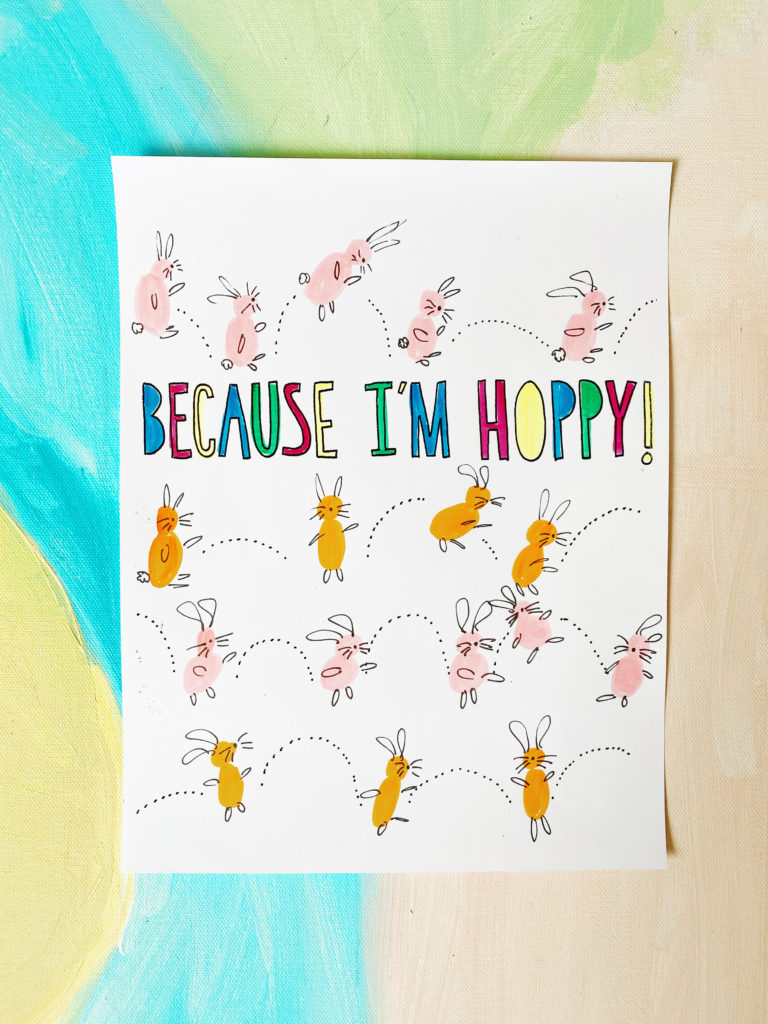 Inspired by the song "Happy" by Pharrell, make this poster to put remind you to put a little pep in your step during this uncertain season.
Add some easy bunny illustrations and decorate your page!
To color and make your own I'M HOPPY poster just download and print the documents below…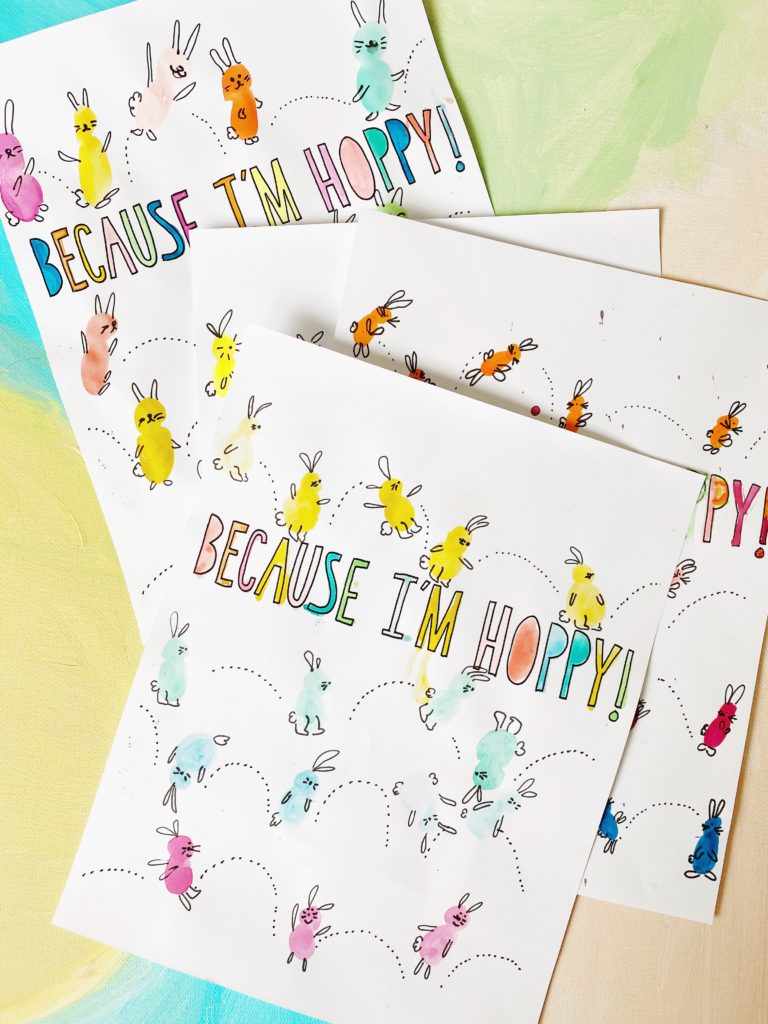 If you don't have access to a printer, feel free to make your own and share it with the rest of us! Always happy to have you share the project, just don't forget to tag and credit please.
See more ART A DAY projects here.