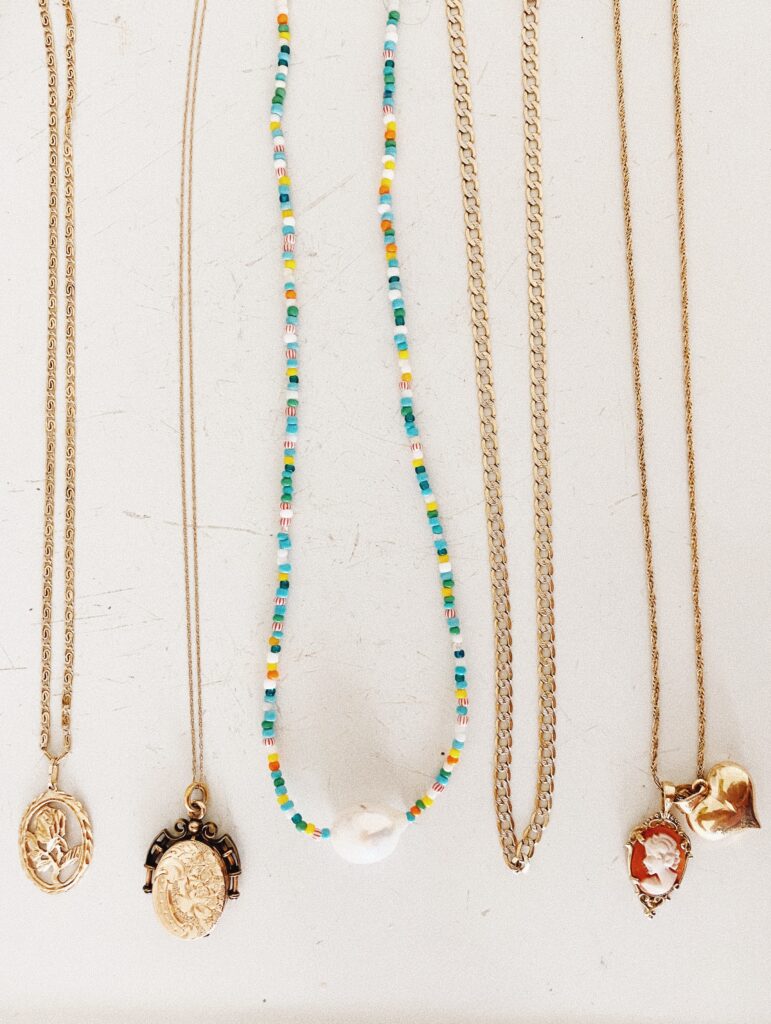 It's still hot over here, and while I love my antique and vintage rings, they get put on hold in the summer when the days are really hot because my fingers swell. However, I still get to pile on my necklaces and I'm always wearing a neck mess.
All my jewelry has a story. I probably should write it down before I forget one day. My girls love all my jewelry and they have even called dibs on certain pieces.
The rose necklace on the left is on a chain that was my mom's from the '80s. The locket is a Victorian piece that Ben surprised me with the last time we went out of town. He told me to grab something for his camera in his camera bag, but it was really this locket that he surprised me with. I was so shocked. Surprises are so fun! The beaded necklace was made by me using a fresh water pearl that came from a bracelet Ben's cousins got me. The bracelet broke, so I took each of the pearls and created something different with each of them. The gold chain was a Christmas gift, and the Victorian cameo was a Mother's Day gift a couple years ago. The gold heart was from my mother-in-law that she sent along with a sweet little note. Then, I stack all these pieces together and have my neck mess.
I think I do love rings just a tad more than necklaces, but I do appreciate necklaces too. I think it all came from my mom surprising with little bits and baubles as a kid. She got me my first locket in kindergarten, and she has a pretty extensive locket collection herself. Then, as a teen, they would give me pretty rings as gifts. I lost one in the garage one time as I was doing a science experiment, and I'm hoping it turns up one day. Anyway, here are some pretty chain necklaces I have been eyeing online.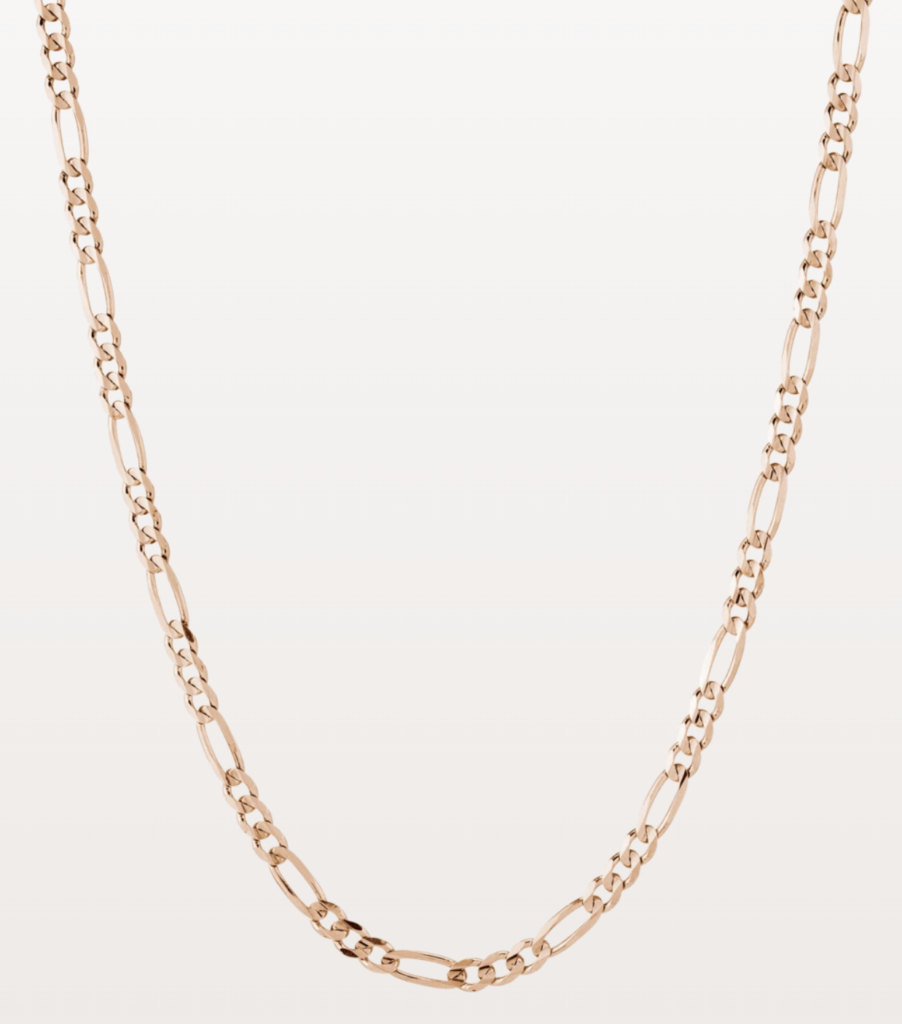 I love this bold figaro chain necklace from Aurate. I love all the different chain necklaces they have.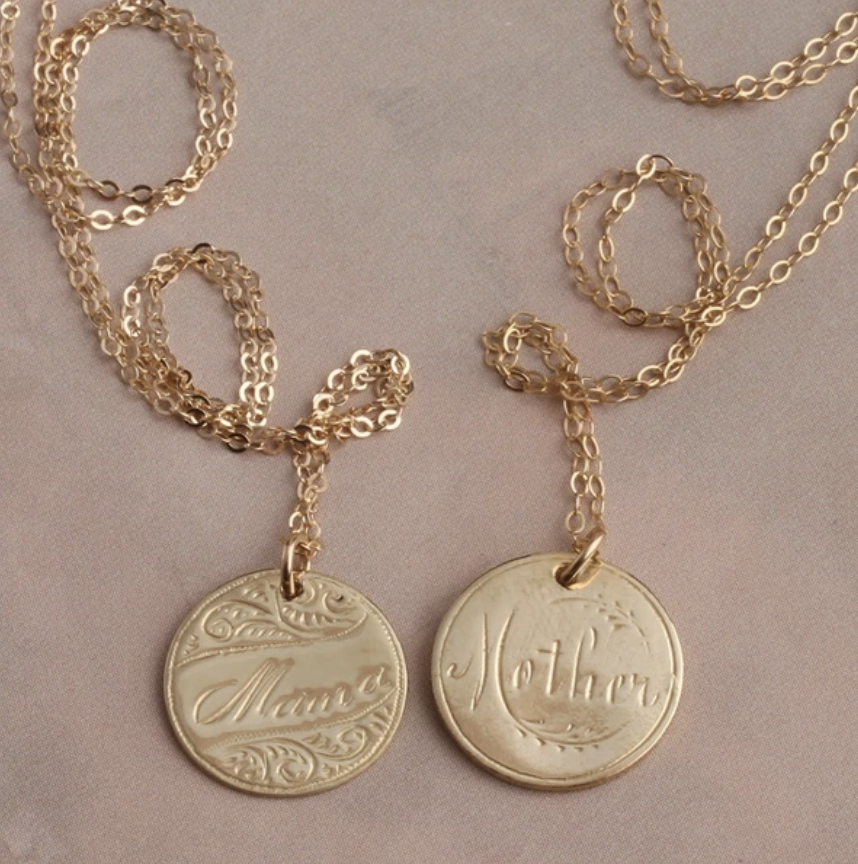 This love token "mama" necklace is so sweet. I wouldn't mind something like this for the next Mother's Day.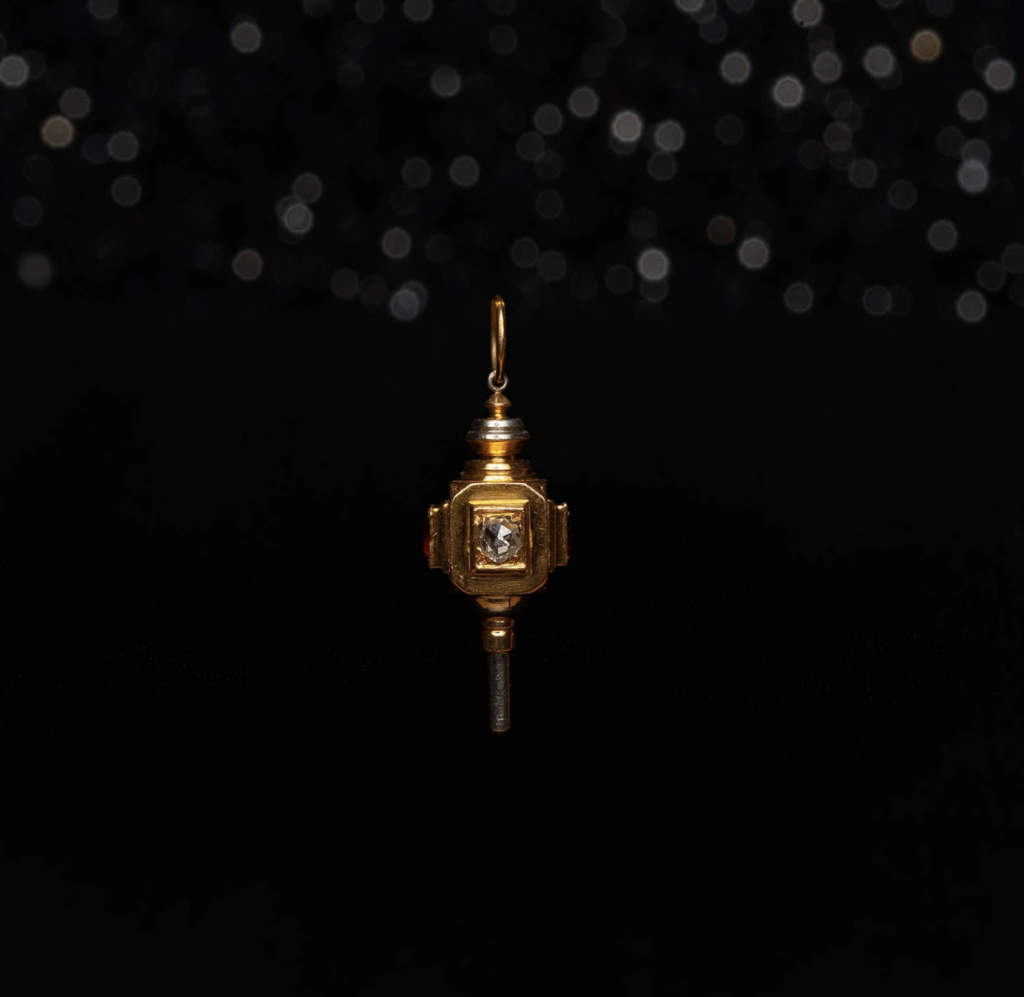 Edwardian. pieces are always so beautiful and this French lantern pendant is so unique.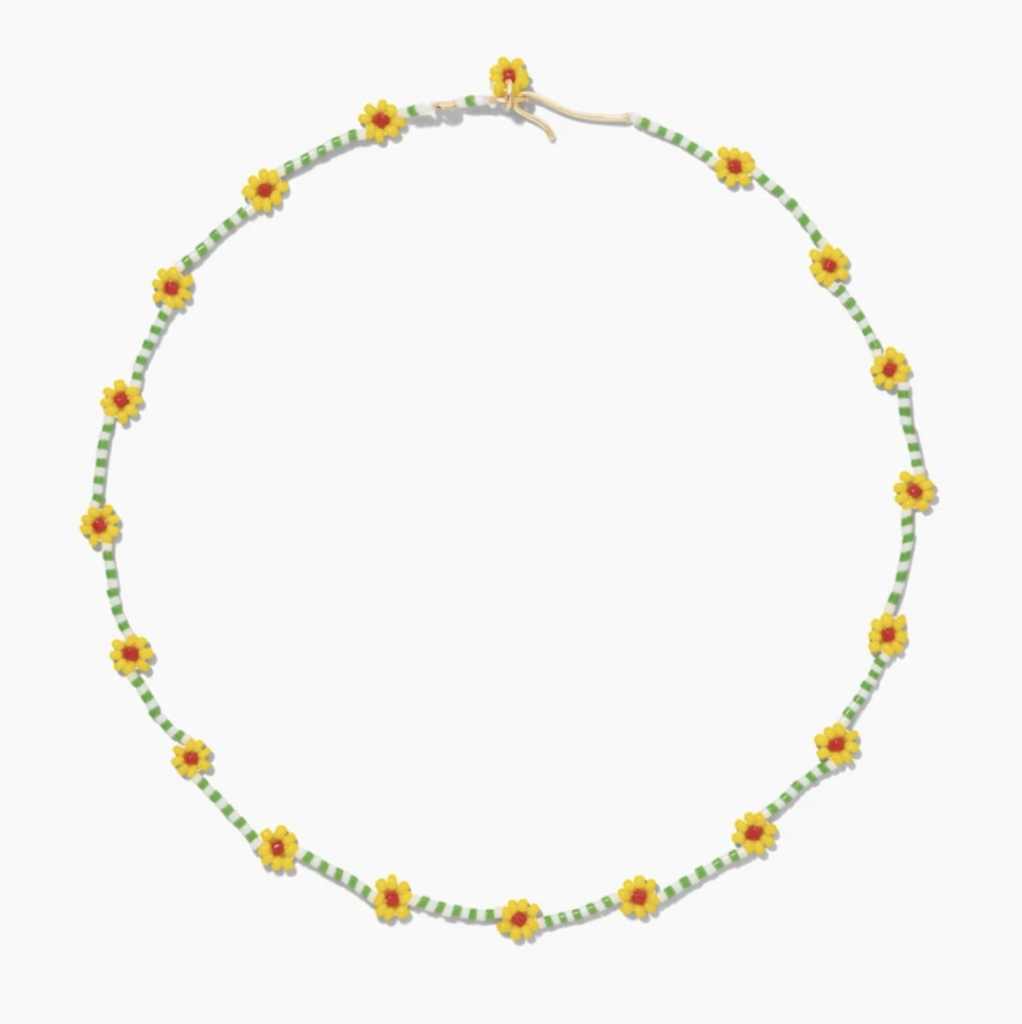 To top all the sparkle, I love putting something fun on like this daisy chain necklace. My girls have been into making their own, so I may need to put in another request.
Are you a jewelry lover? If not, what's something you appreciate? My BFF is into designer bags and appreciates the beauty and craftsmanship in those. Or maybe it's fancy coffee for you? We're just starting to learn about that. I don't drink coffee, but my husband does, so our friends are educating him on good coffee. These are crazy and stressful times, so sometimes we need something to dive into to help destress a bit, and jewelry provides that bit of fun for me.