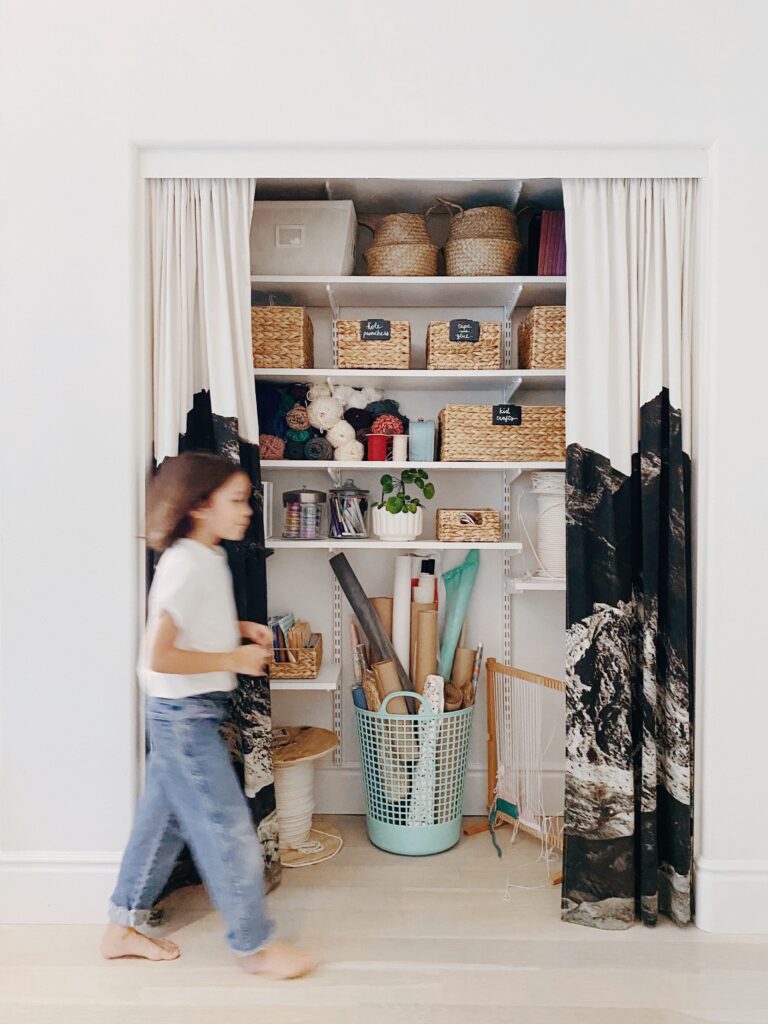 Well, since Covid hit in March, our guest room had been upside down (you might have seen it if you follow me on ig @rubyellenbratcher). There were still holiday boxes, and then the racks that held my craft stuff broke, so everything was just toppled onto each other. Then, I had various craft styling projects due, so I would just go in, take what I need, and then leave things lying around. The guest room got so out of hand that you could barely walk inside. It was an eyesore and giving me mess stress, but I didn't even know where to start.

Thankfully, The Container Store's most recent project was working with their new Virtual In-Home Design service  and turning my crazy craft closet into an organized craft closet with Elfa Space. When I had my first virtual consultation, I was trying to find time to clean the room before I showed someone online what it looked like, but I never found the time, so the designer saw my crazy mess in all it's glory.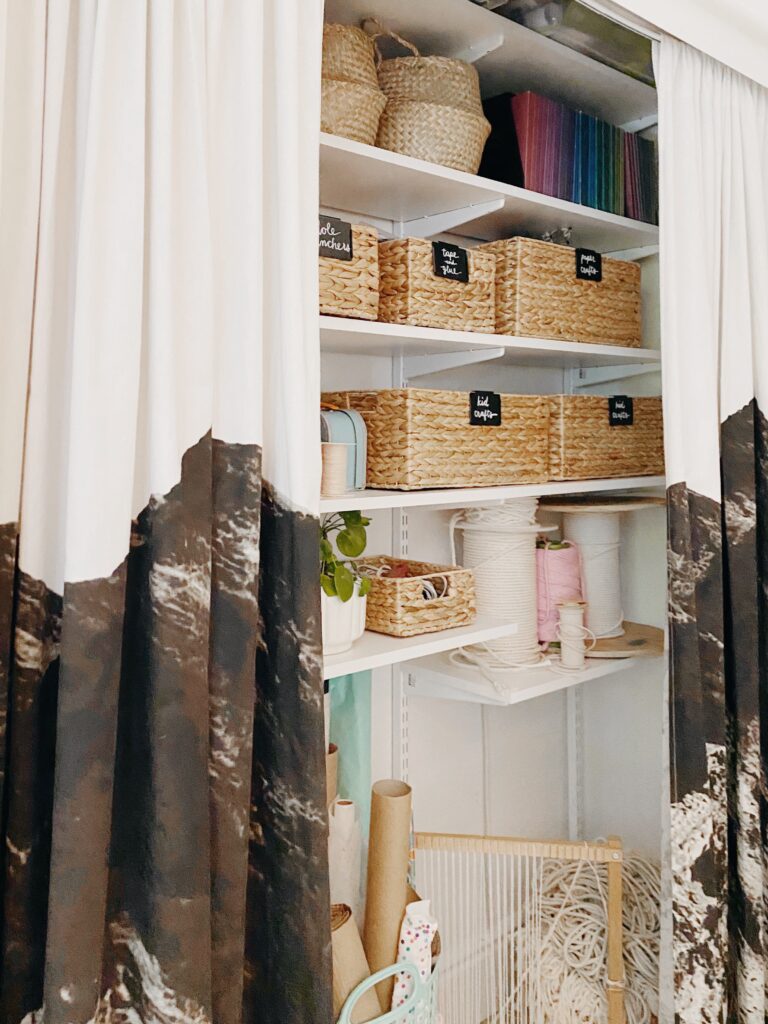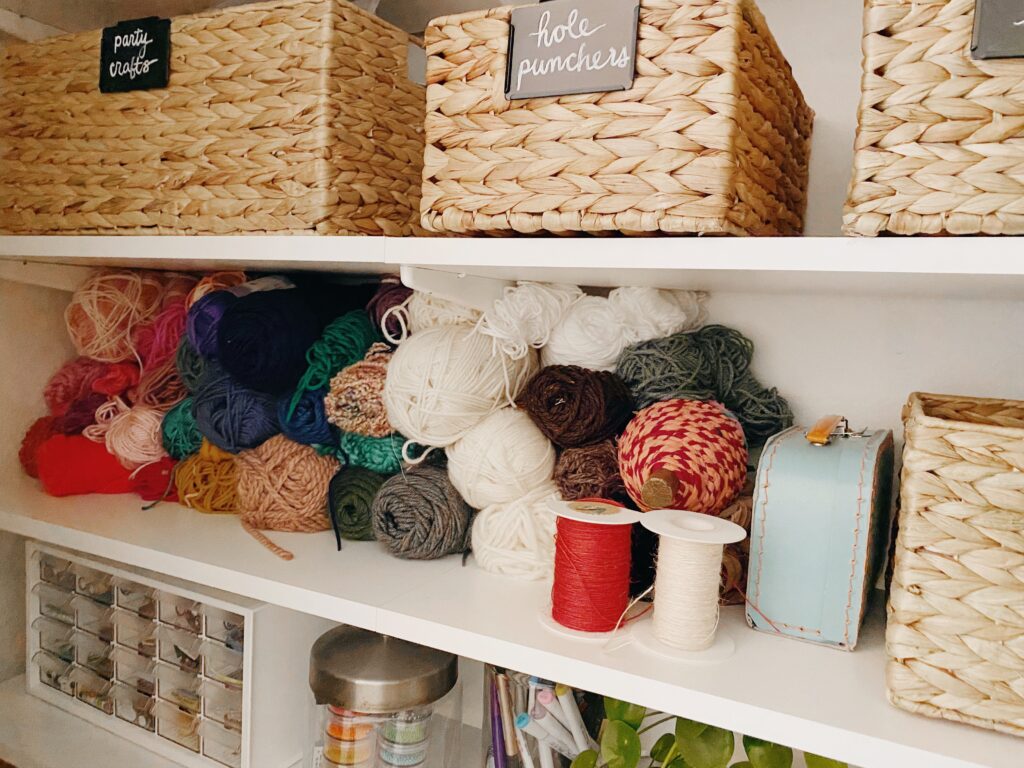 I told him what I needed and he came up with the plan. We had a couple back and forths on switching out sizing of shelves, but once we finalized everything, everything was listed out and I placed my order. I didn't have to figure out what pieces I need for my shelves because he did all the planning for me. 

For now, the shelves are in our guest room/office closet. It's where I keep all my craft stuff. Well, some of it anyway. I'm so glad that the Elfa system is customizable and adjustable. Should we move ever move, I'd like to set it up as a bookshelf. I went with the Elfa Décor system with the 12″ depth. I love how you can adjust the rows however you like; we can adjust it as our needs change.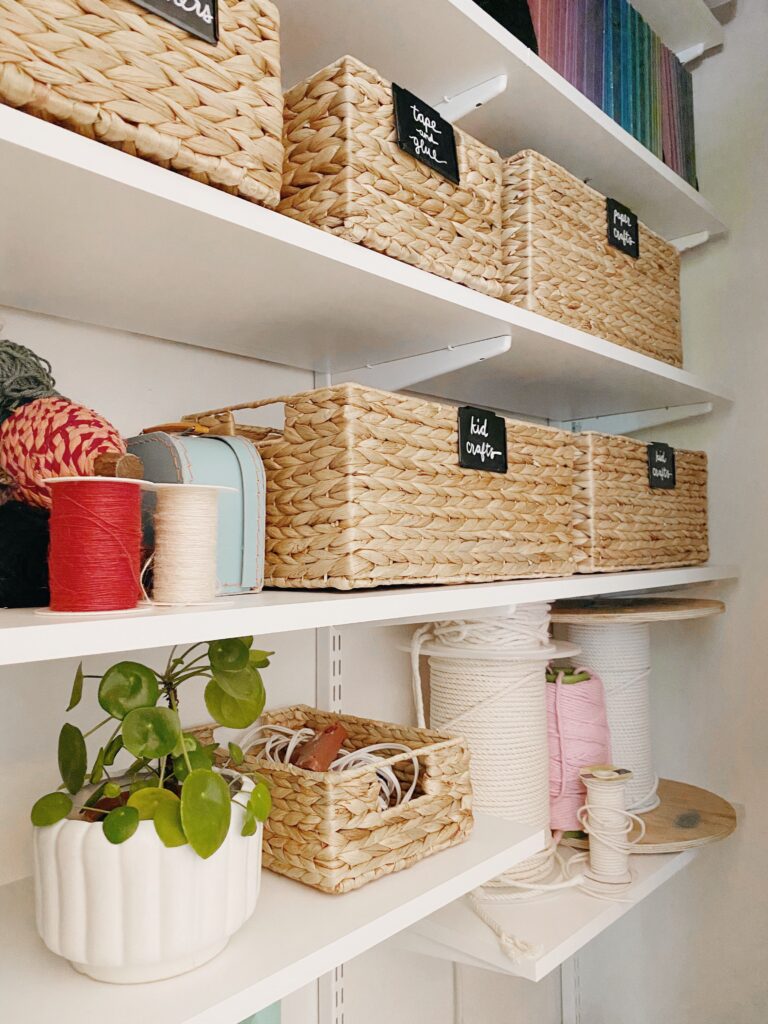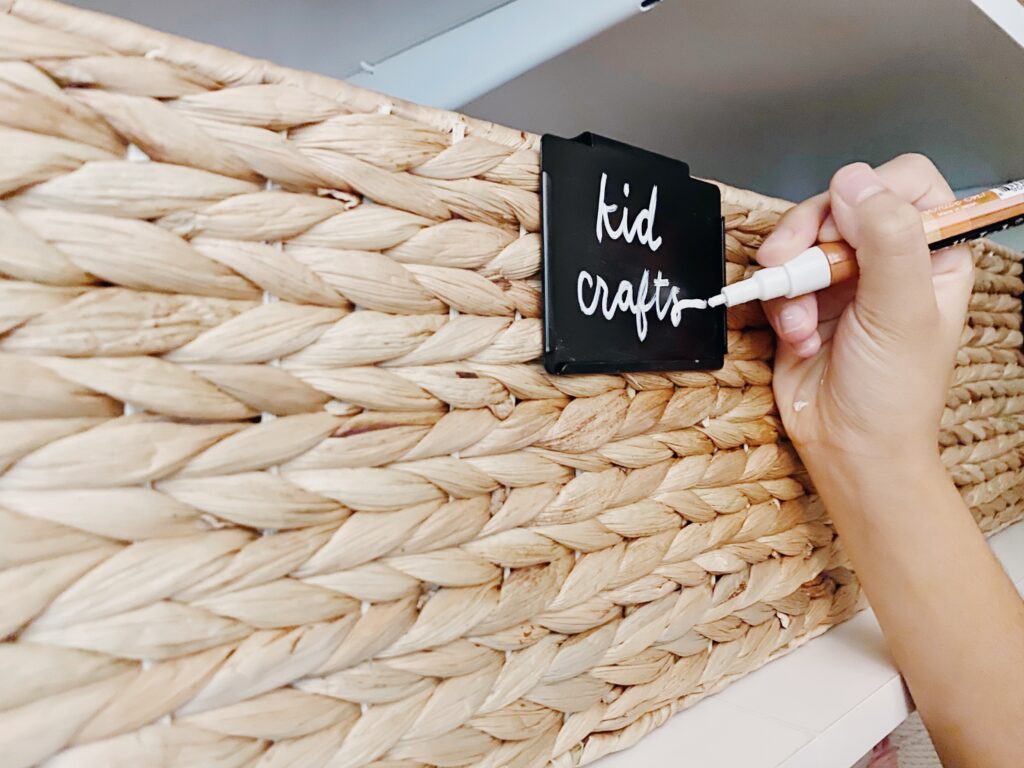 We installed it ourselves. You simply attach the horizontal bar to the wall, and from there, the vertical bars hook in. Then, I attached each shelf on after I figured out what placement would work. Getting it up on the wall was the easy part, now going through and organizing the craft mess took a few days. Thankfully, these Hyacinth Natural Baskets (I got them in different sizes) helped organize and group like items together. We got a paper sorter to keep all our different types of papers organized, and I also used the 20 Drawer Small Stackable Craft Organizer to hold all our jewelry beads. Now, everything has a place, so when things get messy, it's much easier to clean it all up.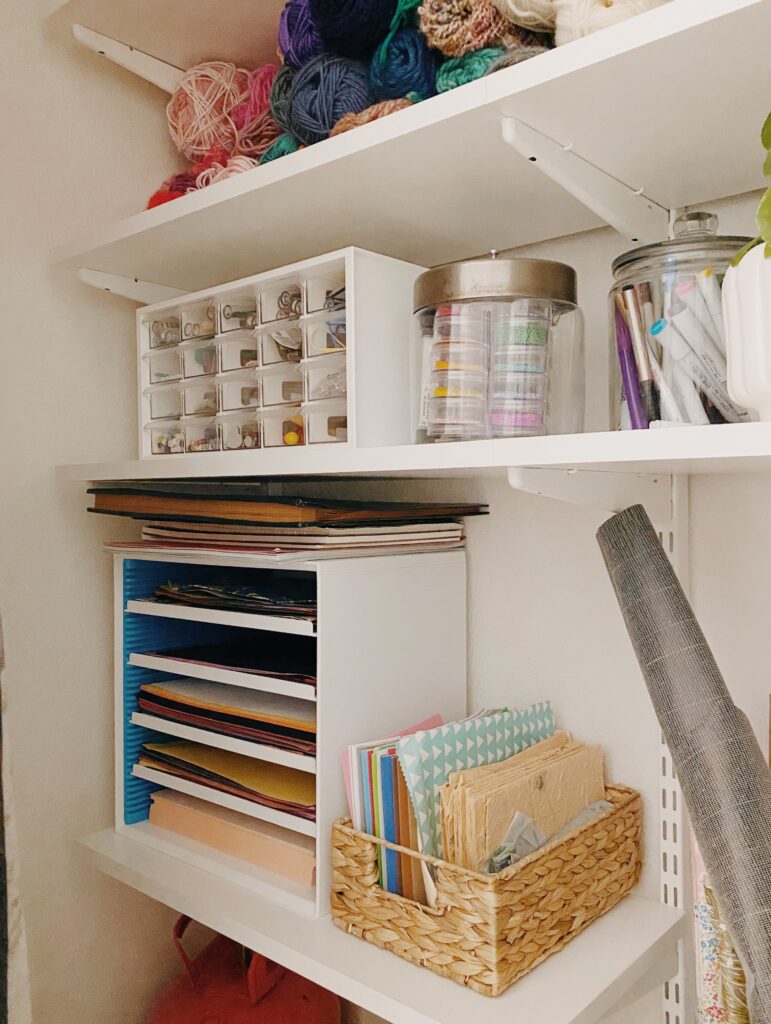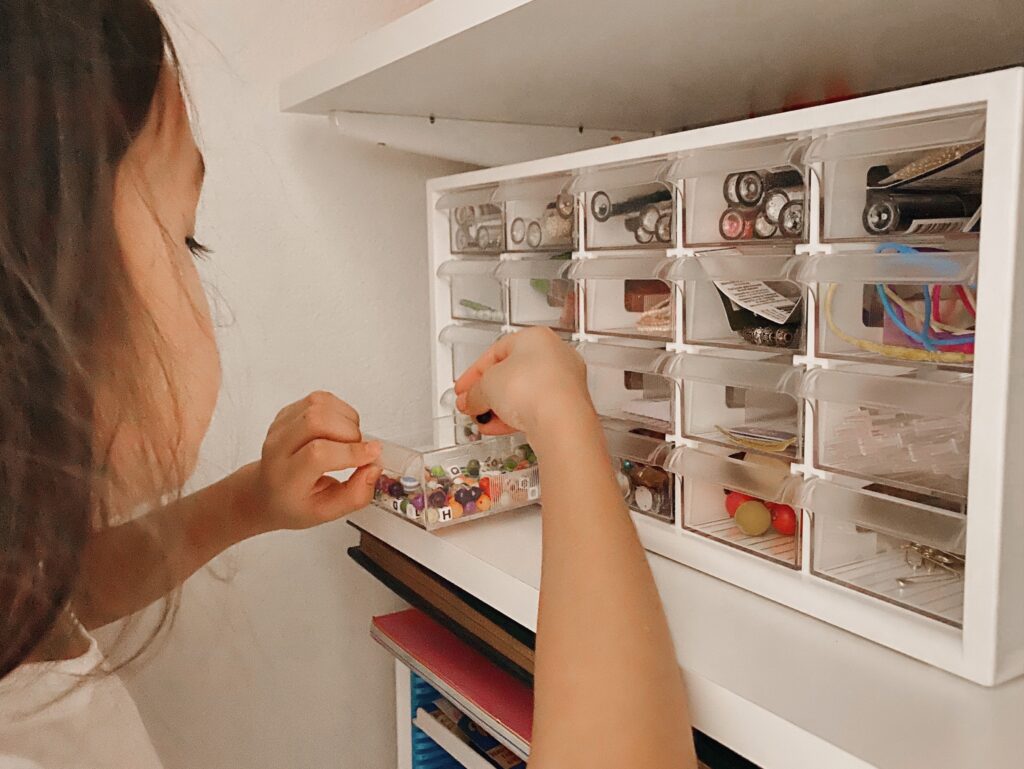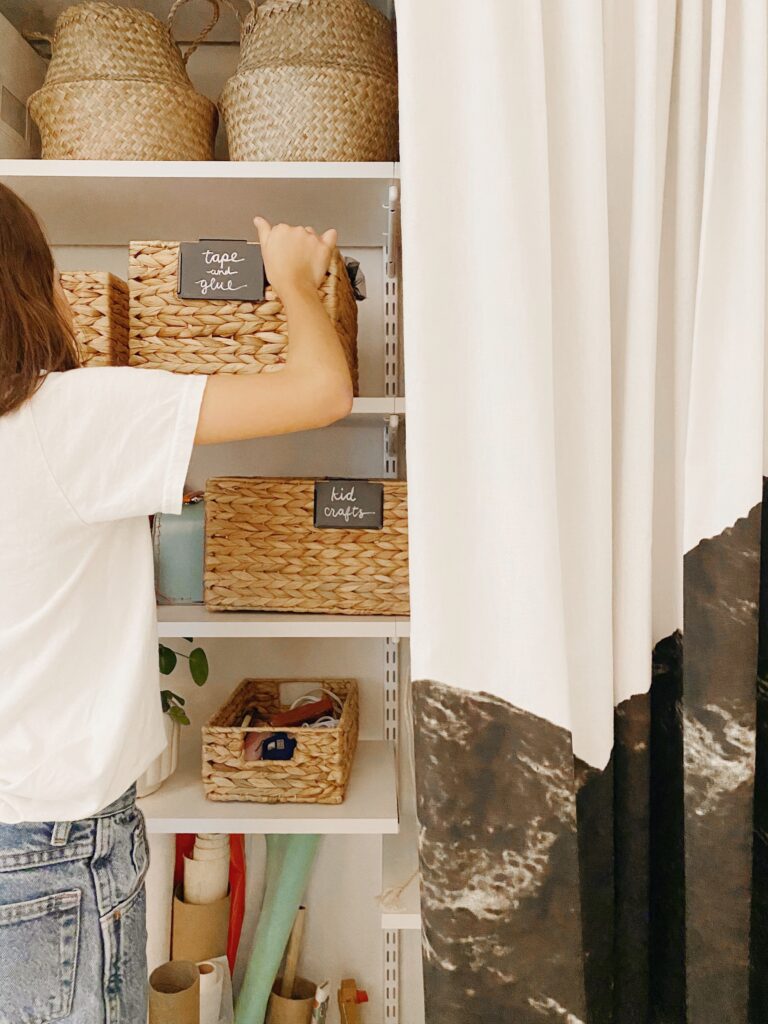 I love the way my craft closet looks and the closet became a more functional space with the added Elfa Décor shelves. Since everything has been organized, I cleaned up the rest of the room, and now the guest room/office has been such a peaceful place to retreat to. With my husband still working from home, he now has a place to work from. It definitely beats him working on the couch, dining table, or kitchen island like he had been the last several months.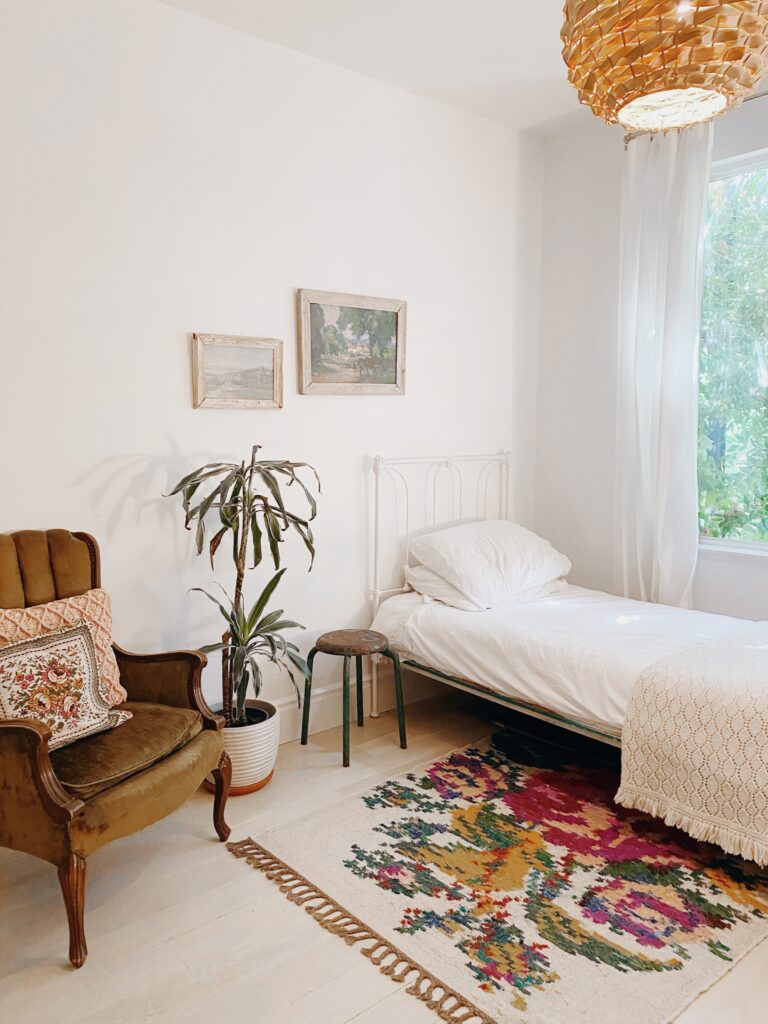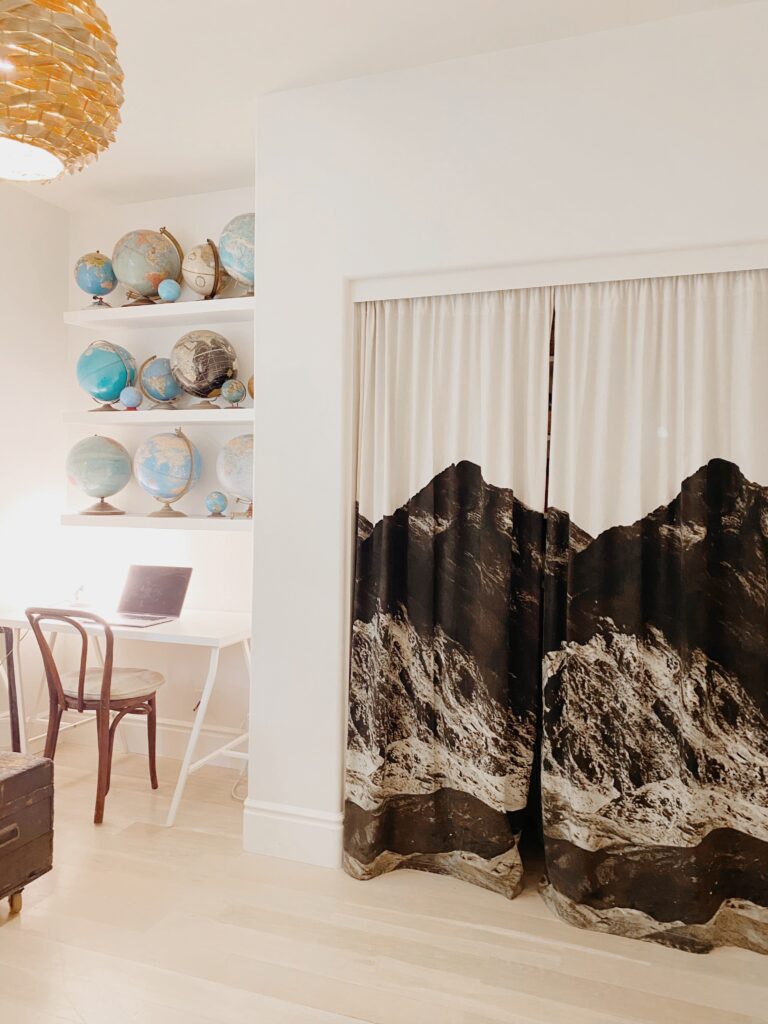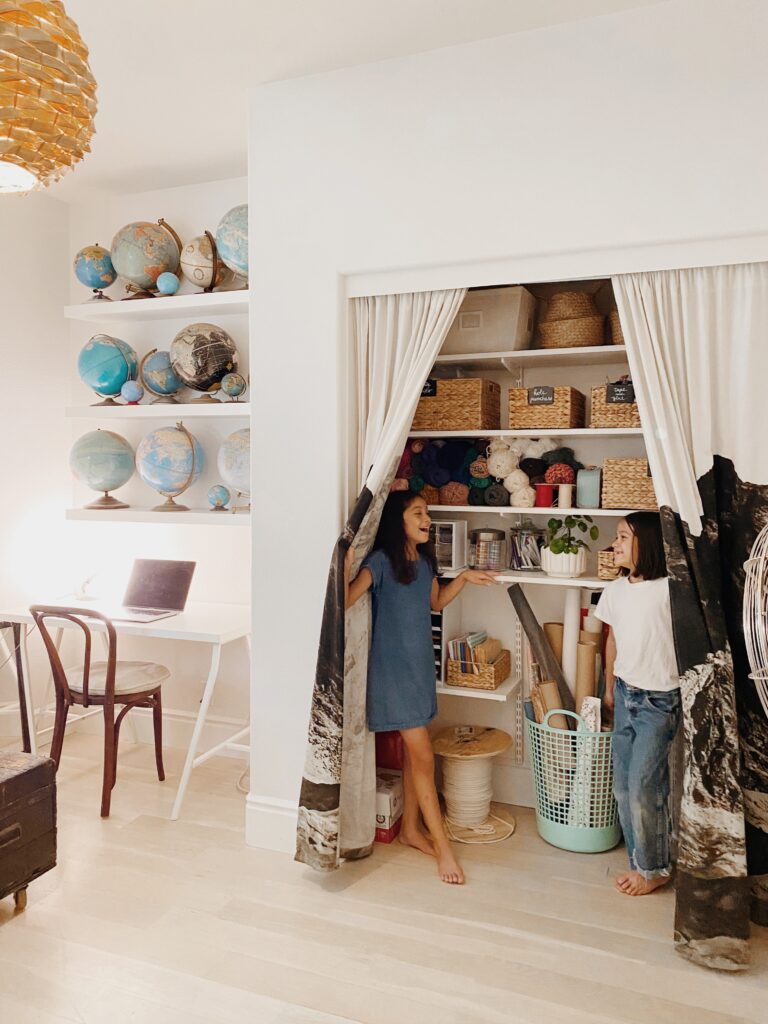 This post is in partnership with The Container Store as one of their Brand Ambassadors. The opinions and text are all mine. I appreciate the time you spend in this space, the support you give me, and the brands I partner with.