THANKFUL PAPER WREATH
SUPPLIES
Cardboard
Scissors
Glue
Markers
DIRECTIONS
1. Cut out your desired wreath size from cardboard. First, cut out a circle. Then, cut out another circle by leaving 2"-3" border to be used for the wreath.
2. Print out FOLIAGE and MESSAGE BANNER. We used about 6 printed pages for our 12" round wreath.
3. Cut out leaves and glue onto your wreath.
4. Paint the foliage on the wreath.
NOTE: If you want to paint all the leaves, paint each print out first before glueing onto the wreath.
5. Cut out your banner message and glue in place.
I made this for my craft night with @generationher, so if you head to their Facebook, you can watch a video on how to make it. It's a pretty simple craft if you still need some handmade decor for this season.
If you don't have access to a printer, feel free to make your own, and be sure to share your creation with the rest of us! We'd love to see! And as always, happy to have you share the project, just don't forget to tag and credit please. Thank you!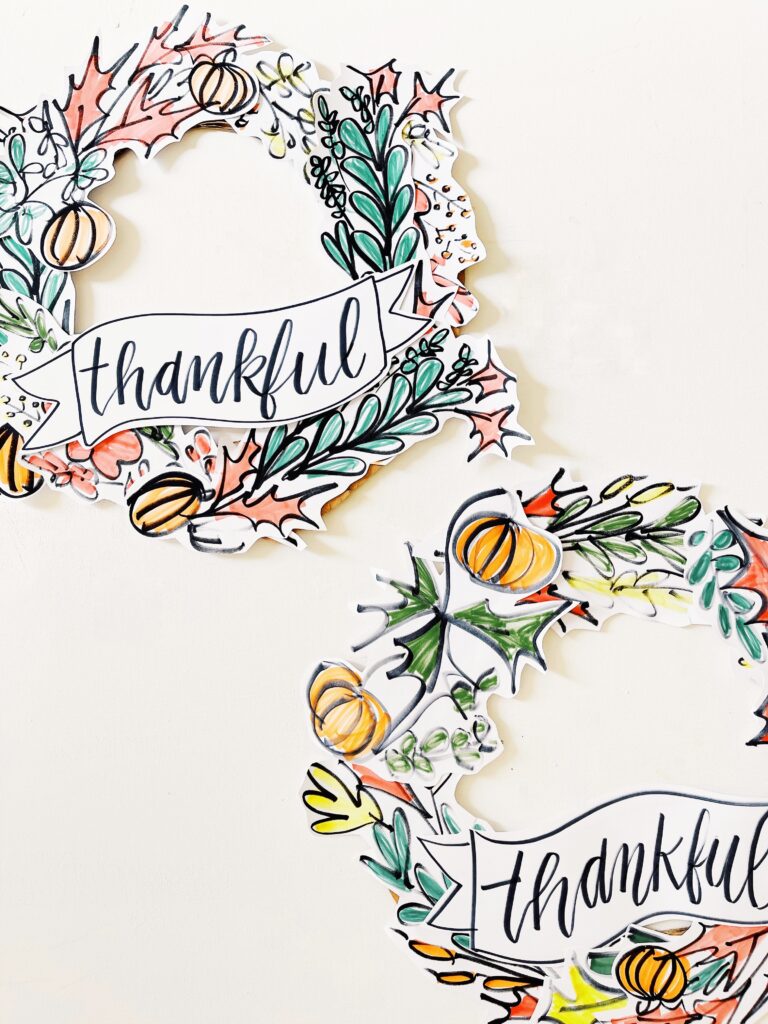 See more ART A DAY projects here.
#easyartaday