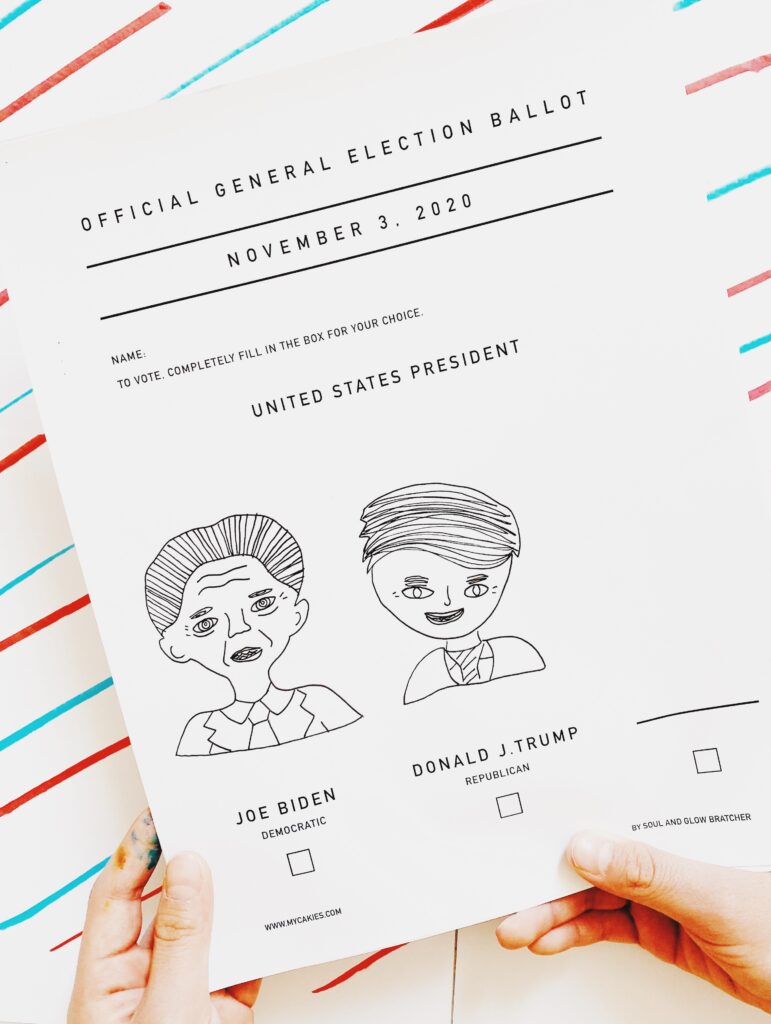 I can't believe how fast time went from our last mock election. Use this VOTE 2020 PRINT OUT to teach your kids to use their voice and the importance of voting.
We share the stances of both parties, the things each party does well and how they can improve, and how there are other options rather than just Republican and Democrats. Our kids will be voting today, and last time it was split 50/50, so let's see what happens in our home this year.
Happy Election Day! And no matter the real outcome, use your voice and vote. Use your ears to continually listen. Use your heart to put yourself in some else's shoes. Use your eyes to see how to love and serve your neighbors better.
But ultimately I know my hope isn't in my vote, my hope isn't in who's in office, or what political party is in control. My hope is in Christ alone. I don't know what tomorrow will bring, but I know there will be new mercies, more grace, and more opportunities to follow Jesus as I seek to love my neighbors as God calls me to do. There will also be more trials and more opportunities to rejoice even when things don't happen as I'd like.