finding the pot of gold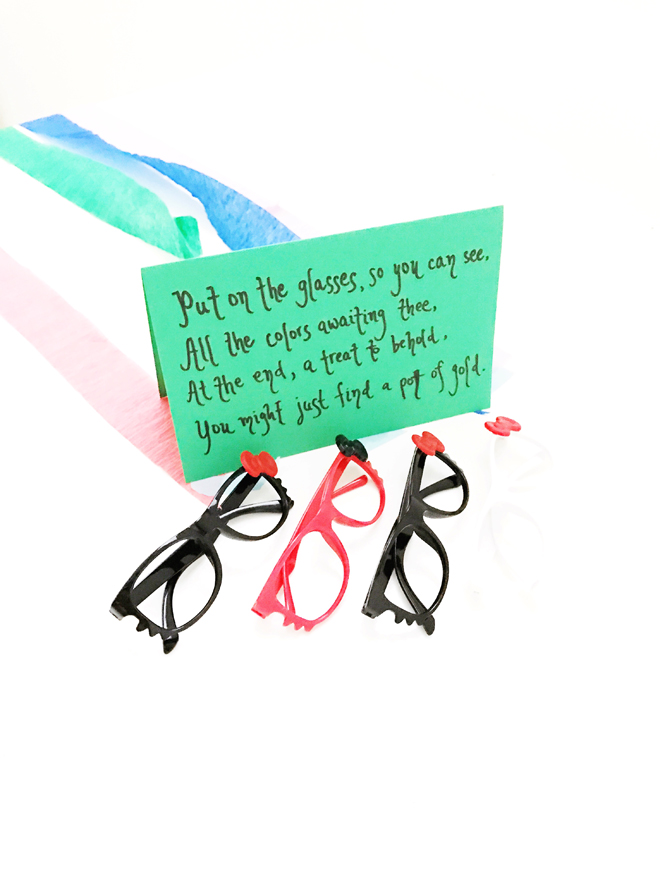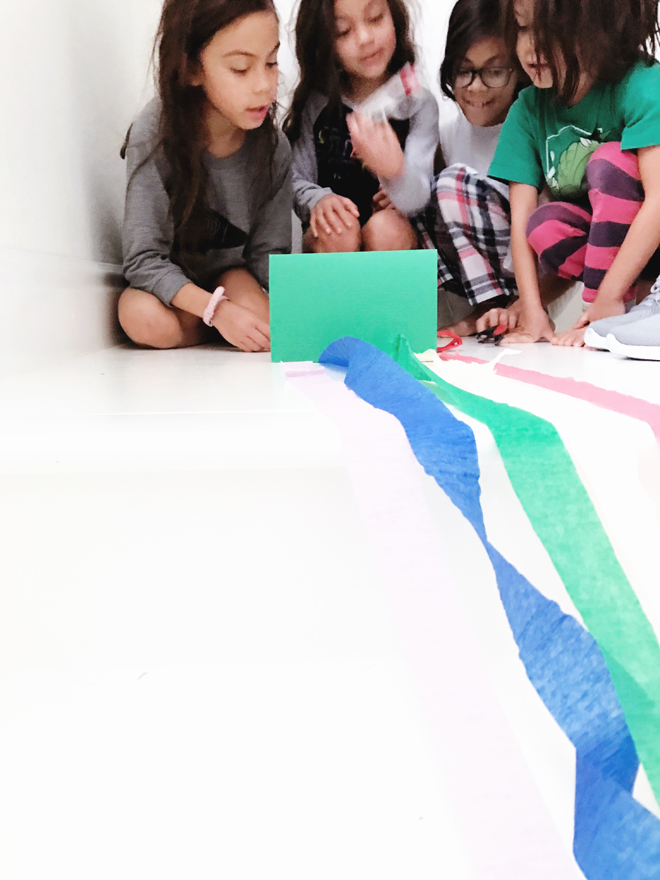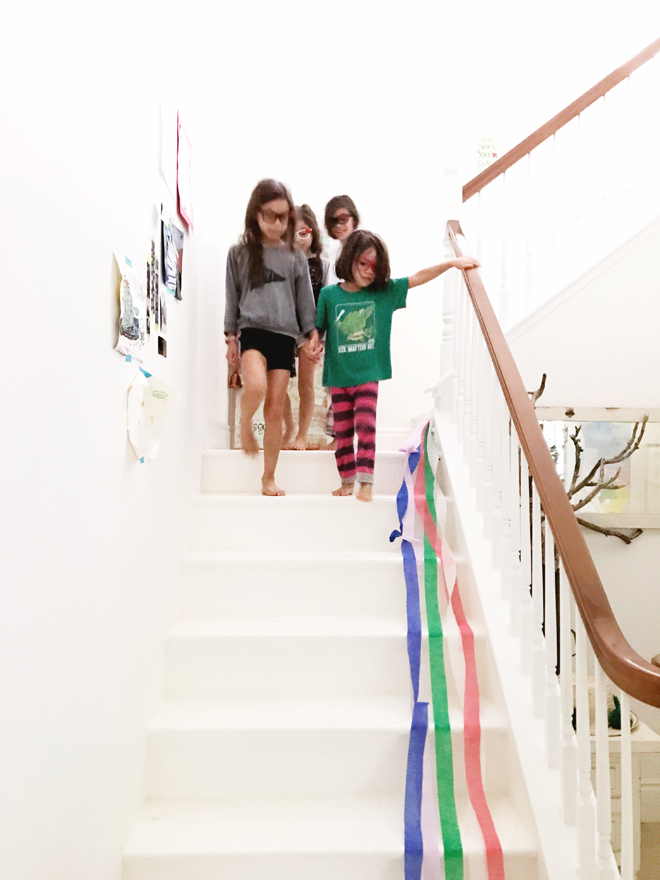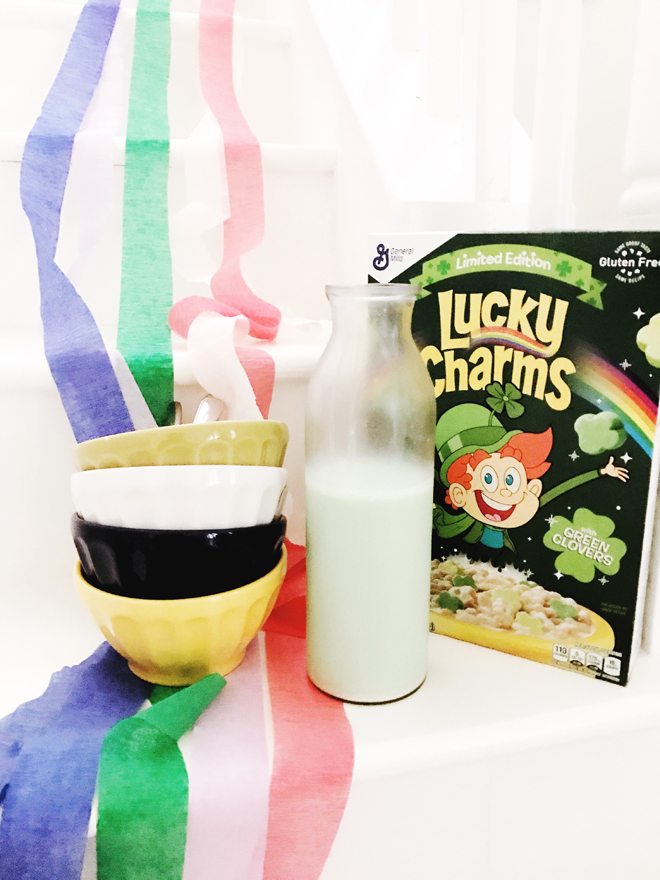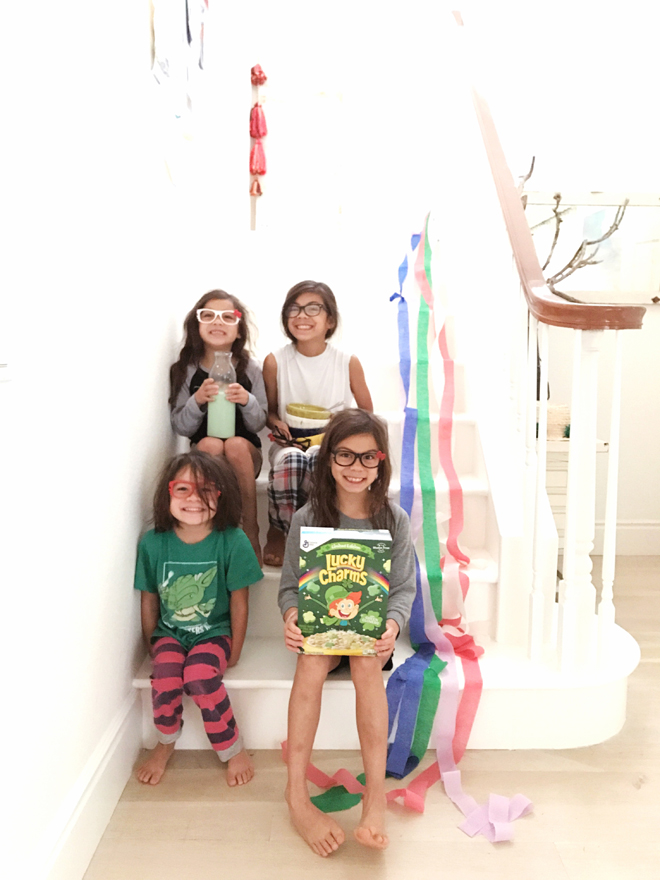 When the girls woke up Friday morning, they found a little St. Paddy's Day surprise. I always end up putting together St. Paddy's Day surprises last minute, so I was at the grocery store the night before looking for gold coins. I didn't find any gold coins, but I got Ben's approval to bring home a box of Lucky Charms (they never have sugary cereals, at least not from us). I had some Hello Kitty glasses that I totally forgot to put in their Christmas stockings, so I dug those out as part of their gift too. I wrote a little note, added "rainbow" streamers leading to their treat (I didn't even have all the colors of the rainbow), colored some milk green, and there you go… their pot of gold (there was a yellow bowl). When they got to the end of their rainbow, they were giddy with anticipation to try out this new cereal, and they were also totally baffled by the green milk.
The verdict on the sugary cereal? True didn't like it, but the rest of them did. I had a spoonful and it definitely brought back childhood memories.
Save