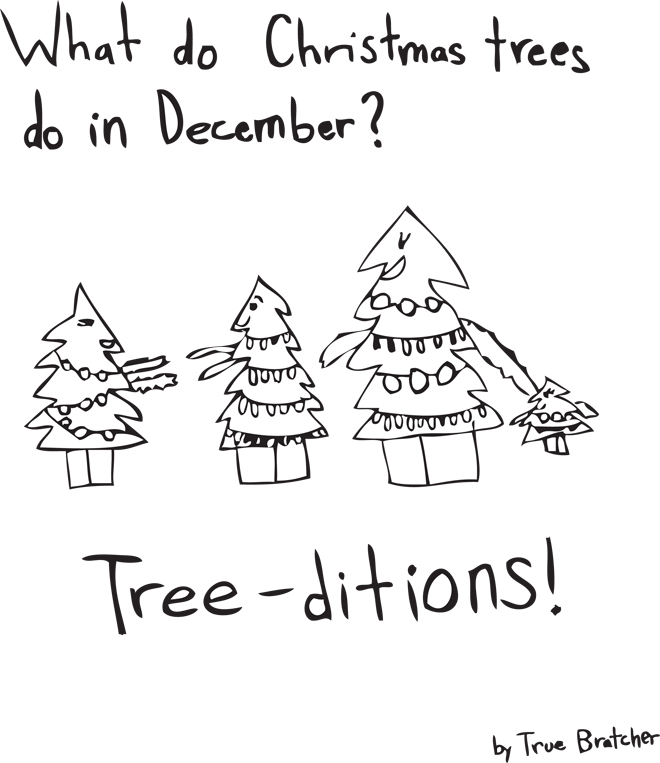 This joke reminds me a bit of Fiddler on the Roof, which True and Brave love, so maybe that's what inspired this joke.
Get the joke illustration print out here; see past kid jokes here.

Supplies:
Corrugated cardboard (we recycled a shipping box)
Pencil
Gold glitter
Glue
Paintbrush
Scissors
String
Plastic needle
Directions:
Draw stars in various sizes on cardboard and cut out (cutting out cardboard is tough for kids, so I had to do it). Pour some glue on a paper plate, paint one side of the star with glue. Then, generously sprinkle on the glitter. Repeat for every star. Allow stars to dry completely. Using a plastic needle, string through the opening of the corrugated cardboard.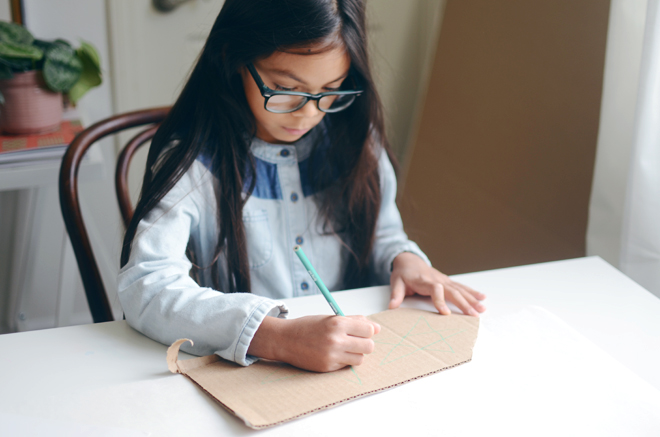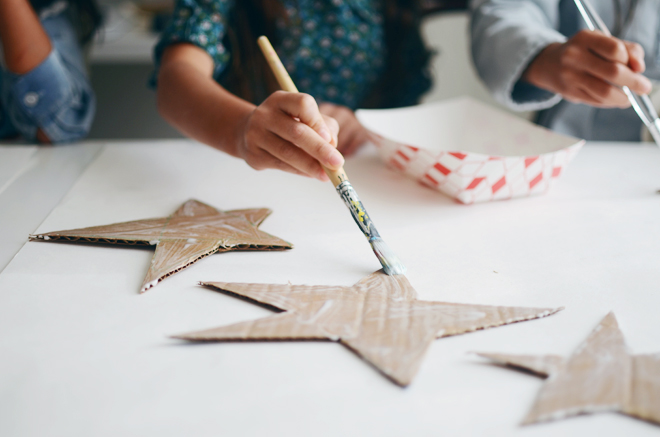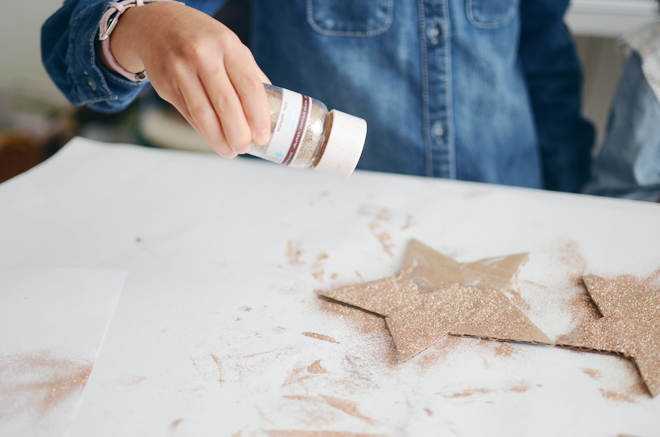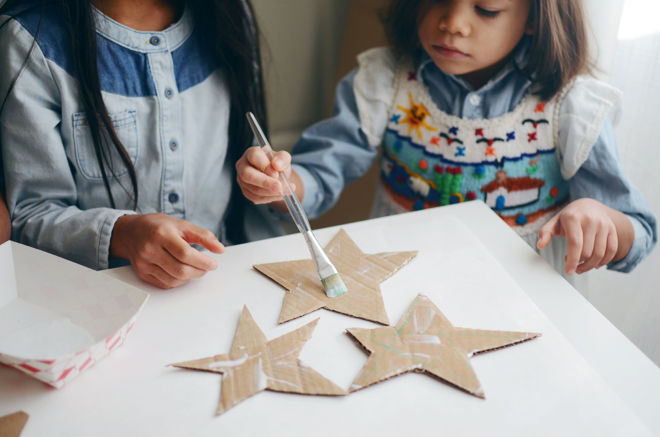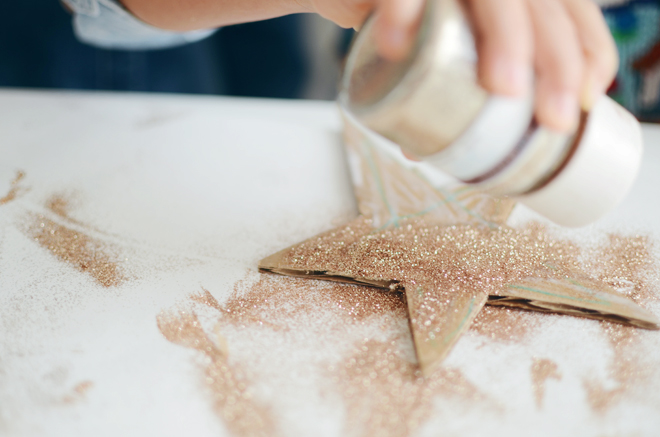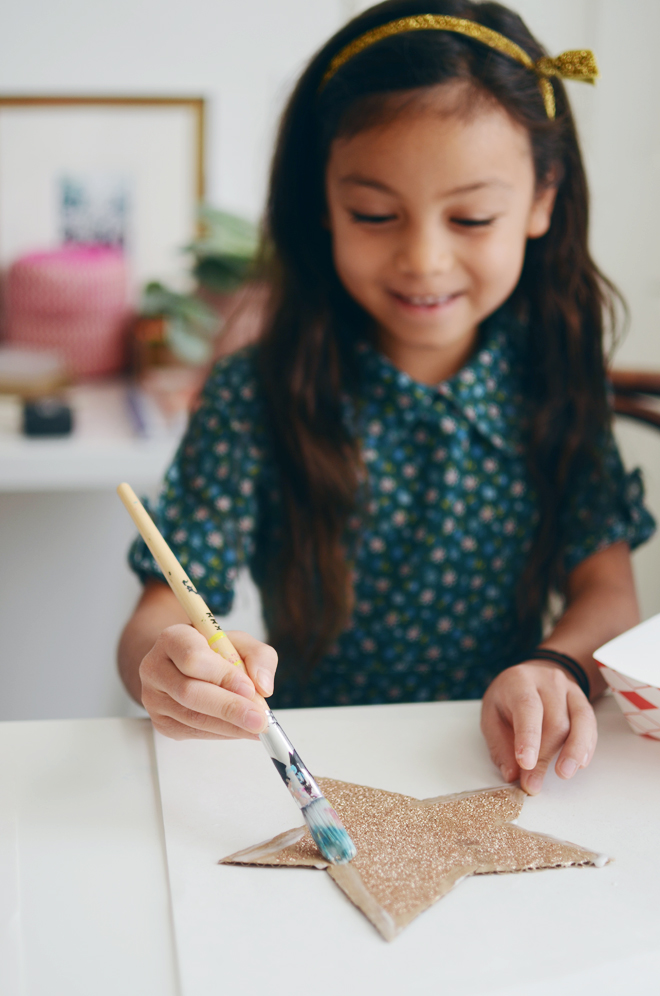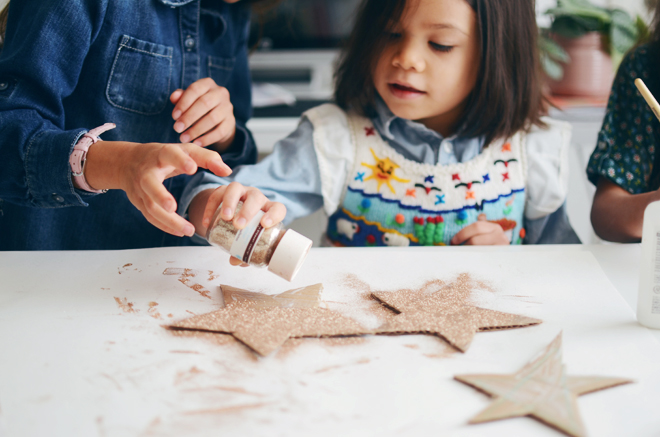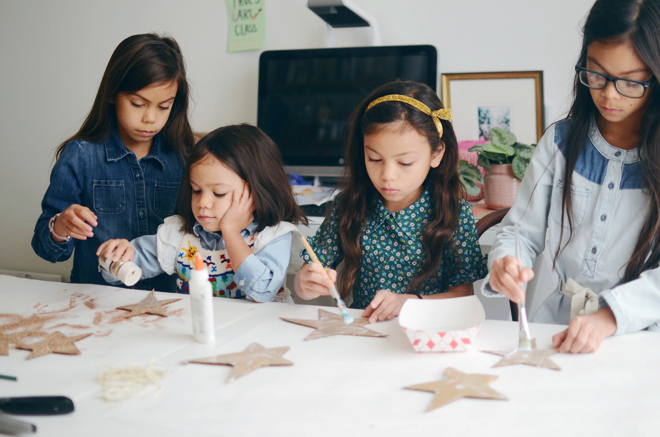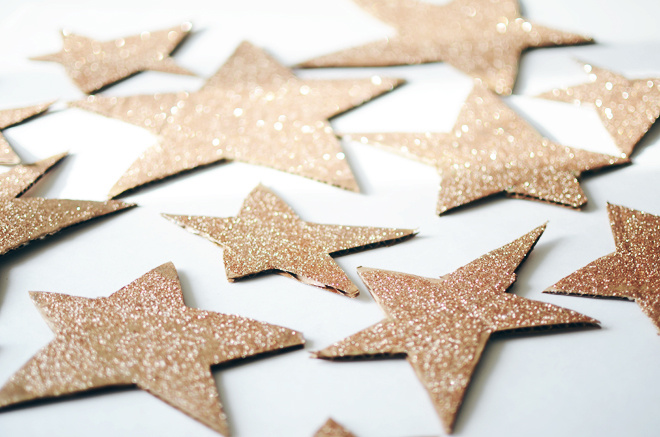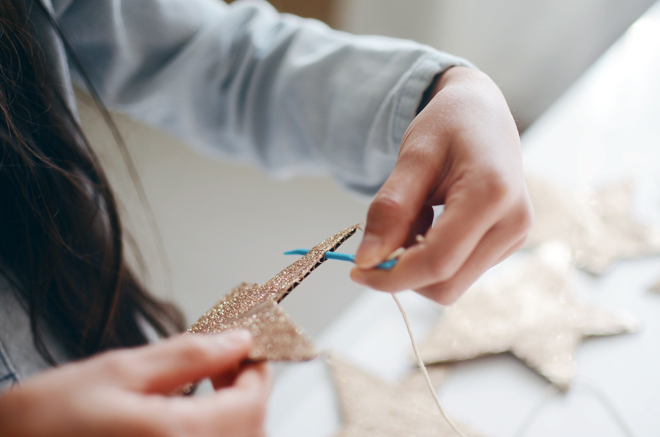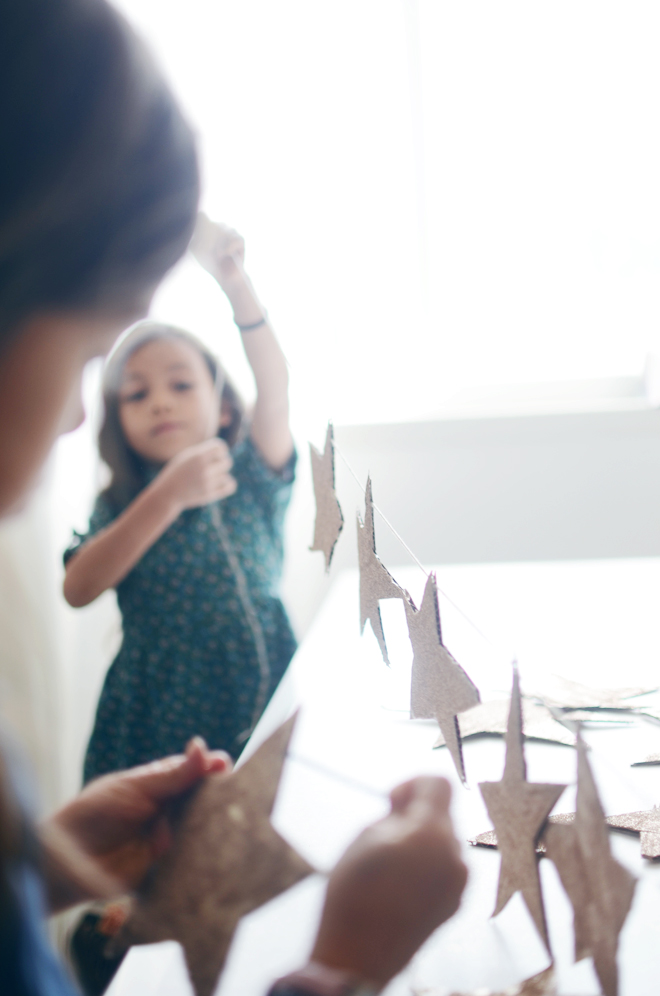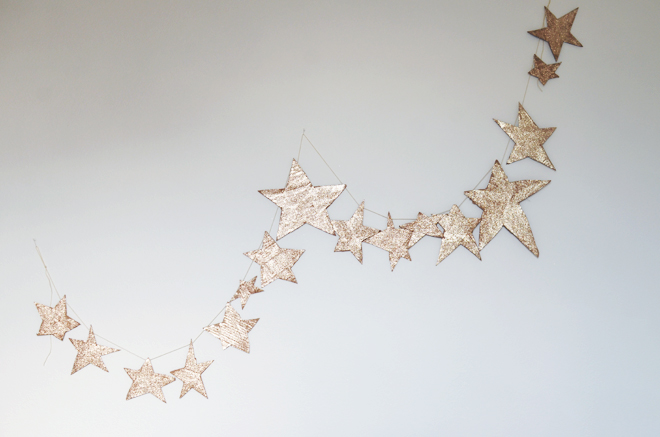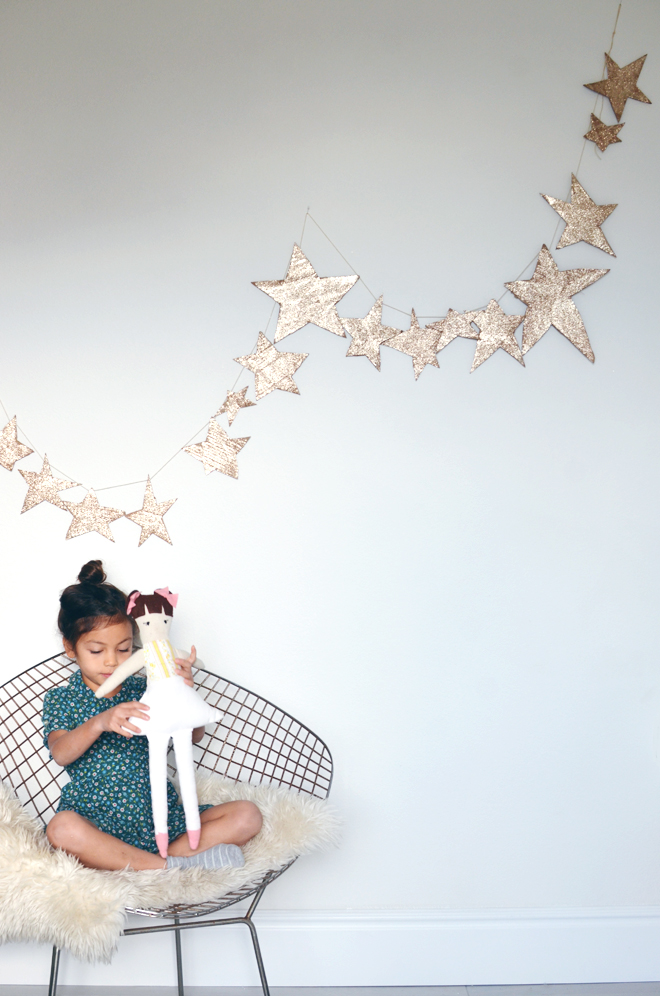 We love the statement this star garland makes. It's real shimmery in person, but that doesn't translate in pictures. If you want to omit the glitter mess (glitter always makes a mess), use glitter glue instead. The girls are mini makers and love any opportunity to make Christmas decorations. This year, they are even the ones who decorated the tree! I love giving them reigns to decorate as they please. Sometimes, I do have to coral them in a bit because they can go crazy, but I love seeing them take joy in making things for our home and each other (even if the making mess doesn't drive me a little bit batty). I love making crafts with the kids because it means we are also making memories!
This post is part of the Michaels Makers Series. Looking for more holiday inspiration? Make sure you visit Michaels' blog, The Glue String, to see the rest of the Michaels Makers' DIY holiday project ideas.
Loading InLinkz ...

Usually, I share crafty things, but this time I'm sharing some digital crafting I did inspired by Clare Celeste. I was attempting to make a poster as part of a gift, when I remembered the beautiful collages Clare Celeste makes and wanted to try my own. Now, I'm wishing I tried this out sooner and made our Christmas cards using an image like this. Who am I kidding, I never send out Christmas cards.
I used vintage floral images that were available for use in public domain and layered them together with a family photo. This is my first attempt; I have a couple other ideas I want to try. I think these collages would make wonderful Christmas presents, and I'm taking mental notes of people I think would enjoy a family portrait like this (ahem, the grandparents).

Still Thanksgiving weekend, so we shave time to share a turkey joke.
Get the joke illustration out here; see past kid jokes here.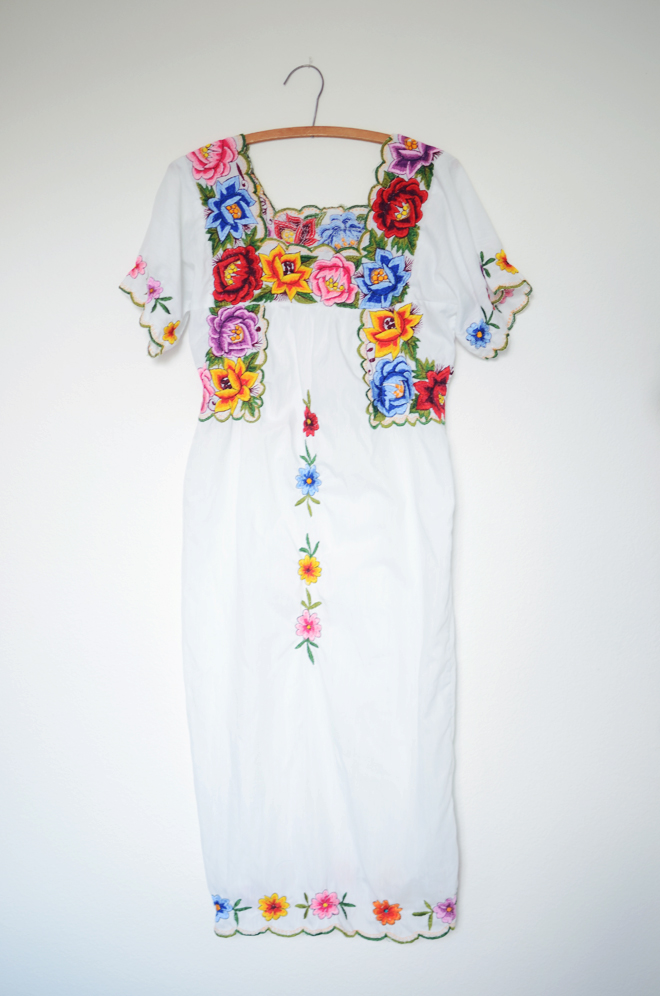 I thrifted this Mexican dress about a few weeks ago with the intent of turning it into a blouse. I hesitated making the change because the embroidery is so pretty. It's been hanging in my closet, not getting any wear, so I figured that was a sign that it indeed needed to be changed. To the chopping block the dress went. The result? A top for me and a dress/tunic for the girls. Now, it will definitely get more wear.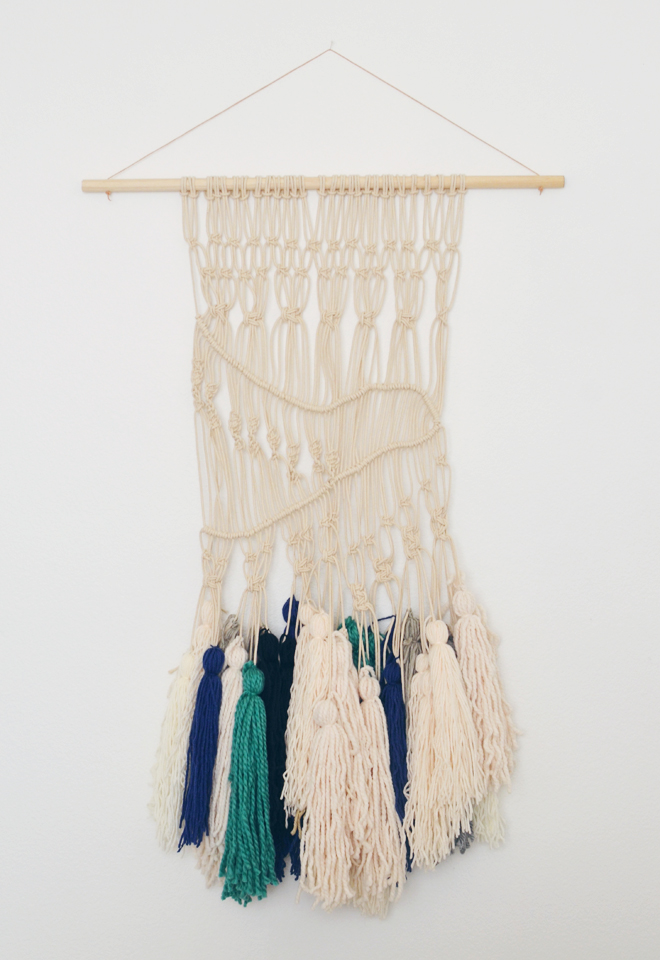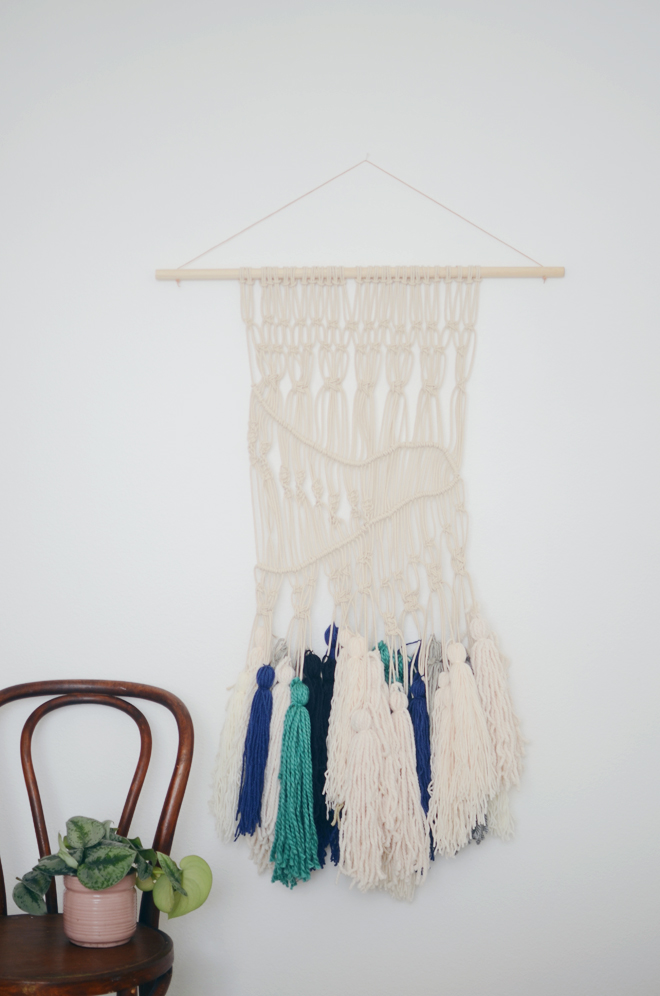 This is my most recent macrame hanging that I made for my BFF. I'm working on another for another gift, but mixing weaving and macrame together. I was originally working on that one for her, but something about it didn't feel right for her home. This is one of the largest ones I made so far. I'd like to make a really large one (5 feet wide) for the house or a macrame table runner (similar to this, or maybe I should just buy it). Next week, we have the whole week off, so it will be for working on creative projects, making Christmas gifts, and Thanksgiving dinner prepping.