Pipe Cleaner Pumpkins
Supplies:
Chenille pipe cleaners, various colors (we made our pumpkins in pink, yellow, and orange!)
Scissors
Pencil
String, optional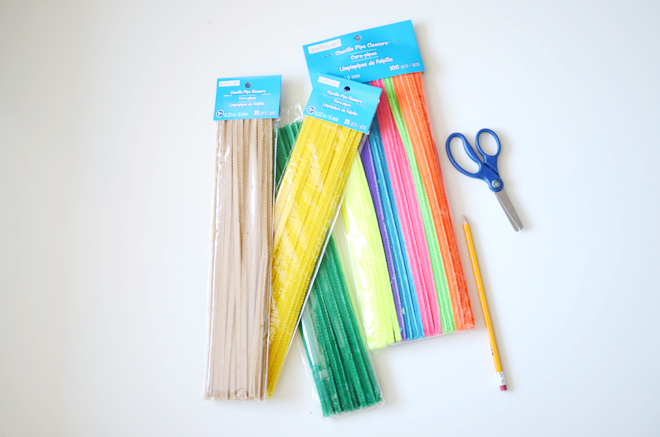 Directions:
Use about 6 pipe cleaners (or as many pipe cleaners as you'd like!) for the pumpkin body, twist the ends together to form a circle. Cut a green pipe cleaner in half, gather the orange circles together, and attach together with the green piper cleaner (the leaves) and twist the green stem in place. Use a pencil to make the pumpkin curls with the green pipe cleaners. Cut out a 5″ brown piece for the stem of the pumpkin, twist that onto the top, and curve the top of the stem like a hook. We made it like a hook so we could hang all our pumpkins on string to make a garland. Lastly, bring some of the circles through the other hoops, and spread them out to create the shape of a pumpkin. Once you have the circles spread out just the way you like, flatten it a bit to give it that squatty pumpkin look.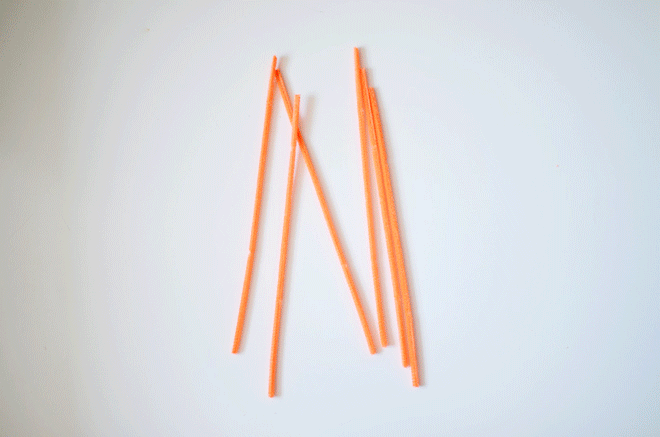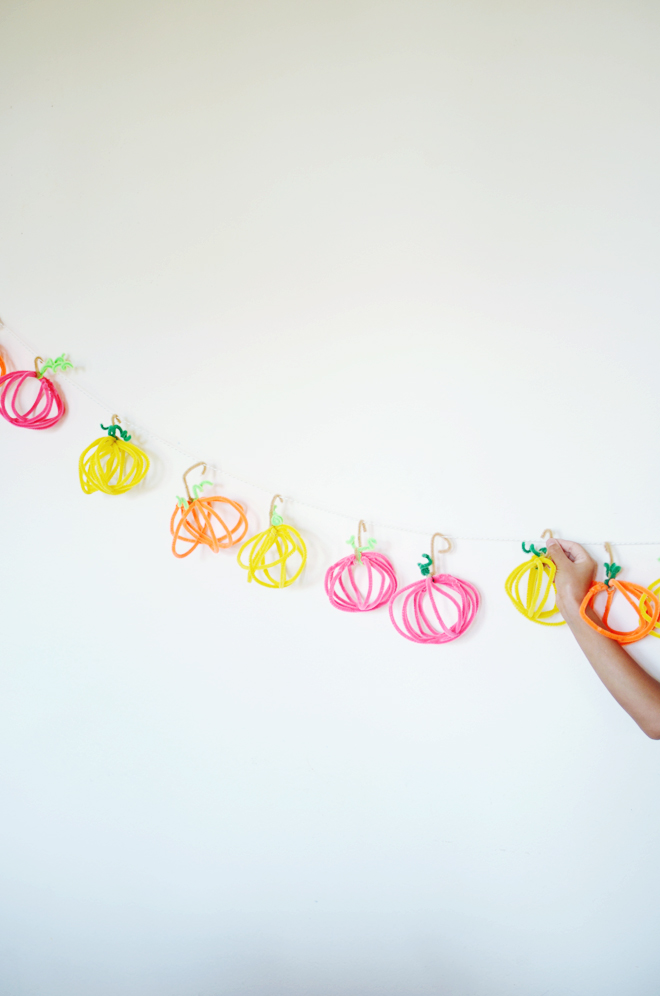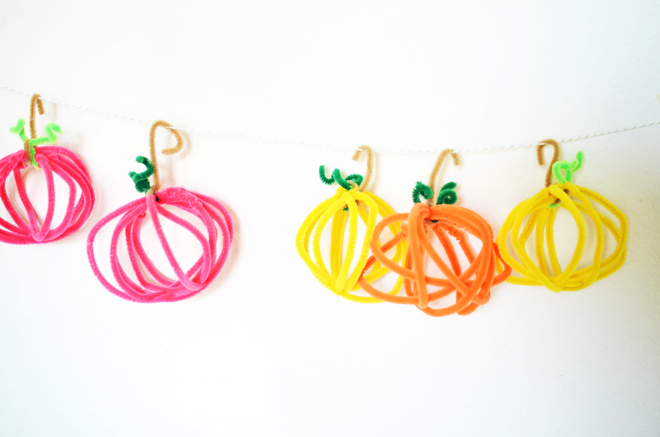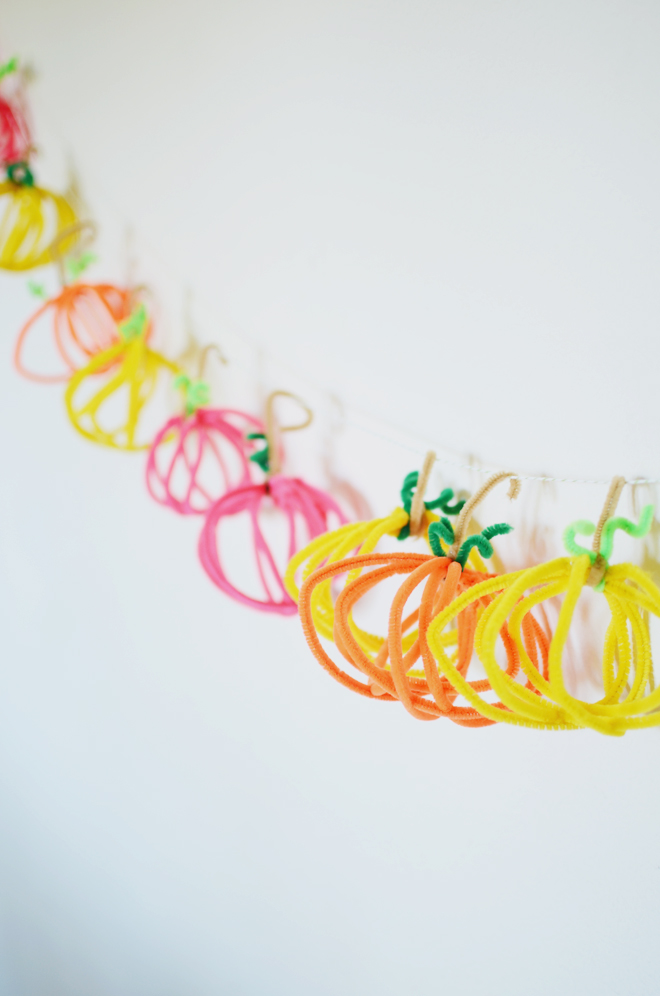 It's the first of September and we are ready to bring in some fall vibes, even though it's scorching hot outside. Thus, these colorful pumpkins were just the thing to kick off the autumn projects. I taught True how to make one pumpkin, and she took off from there, then she taught the rest of her sisters. After they made all the pumpkins, they continued making flowers and fruits with the pipe cleaners. I was pretty amazed at all the things they were making! They should probably do their own tutorial for the piper cleaner flowers and fruit!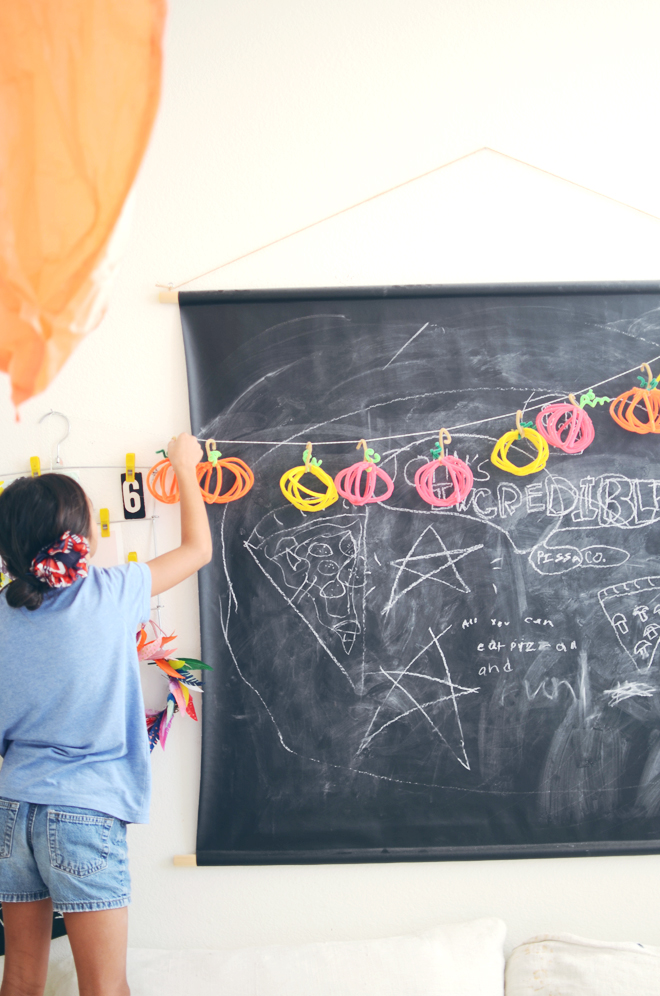 If you have some chenille stems lying around, this project is perfect to do with the kids. They will have fun celebrating the coming season with this simple project!
Supplies for this project were provided as part Michaels Makers Series. Make your own type of craft pumpkin with Michaels and let your imagination run wild with all the different types of ways to make a pumpkin and celebrate fall!
Loading InLinkz ...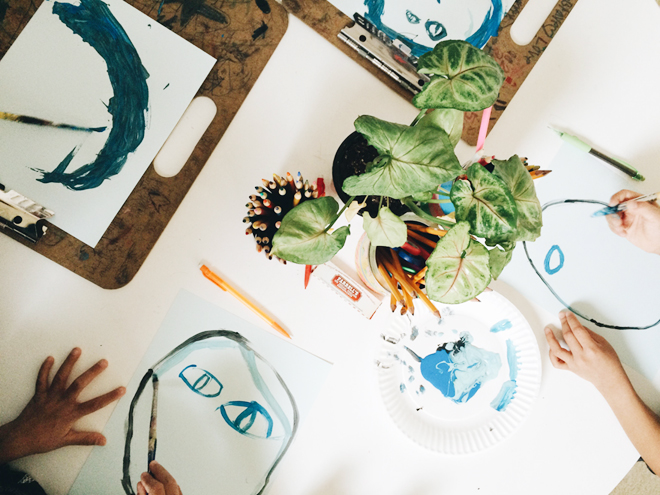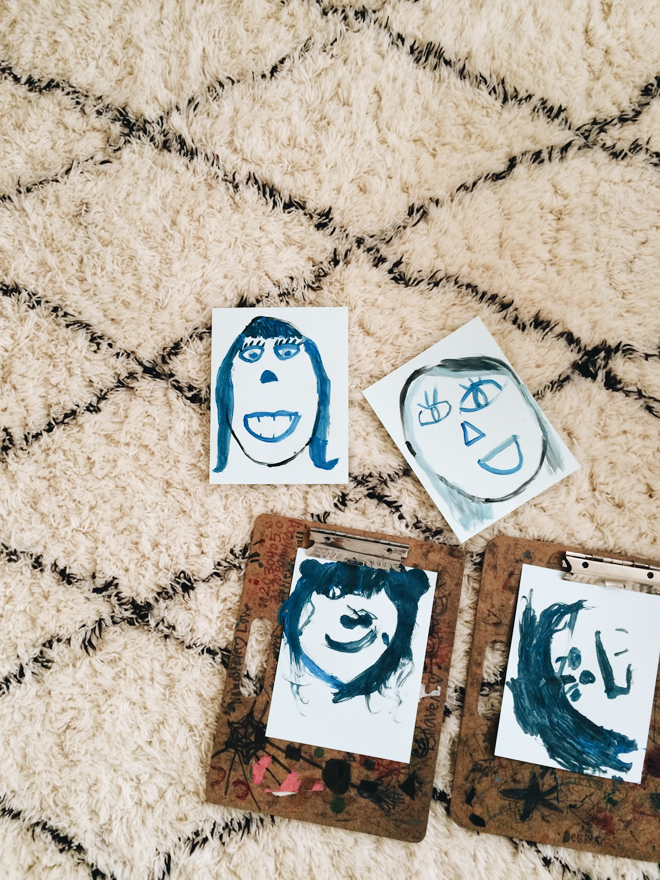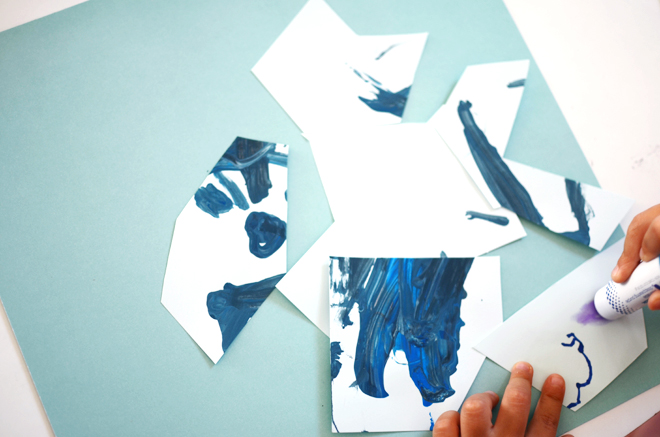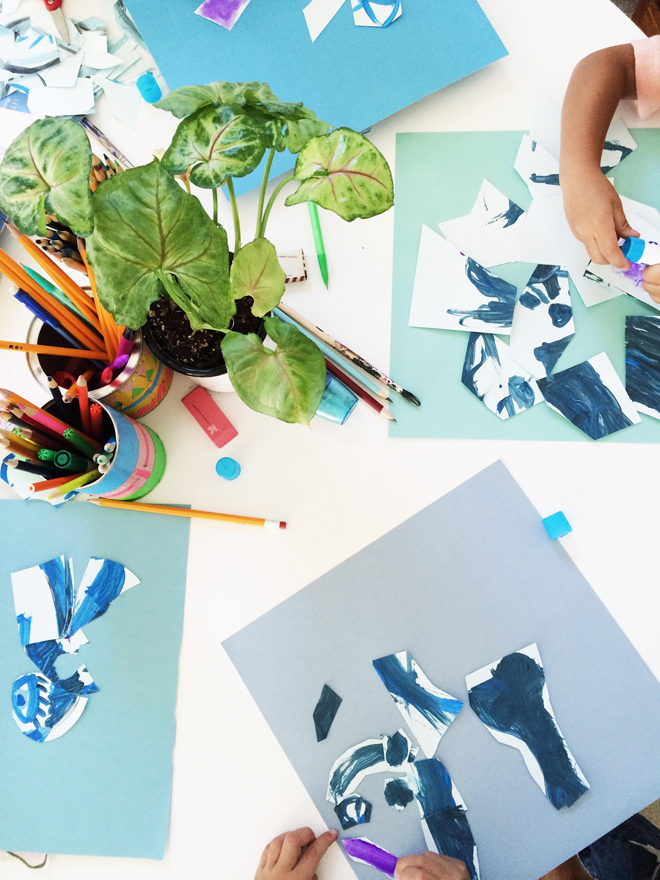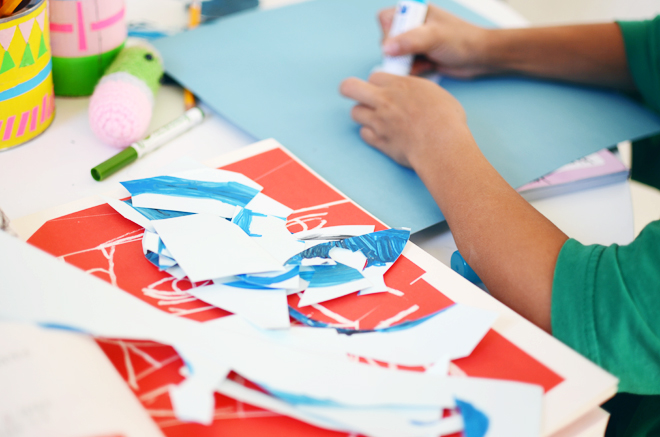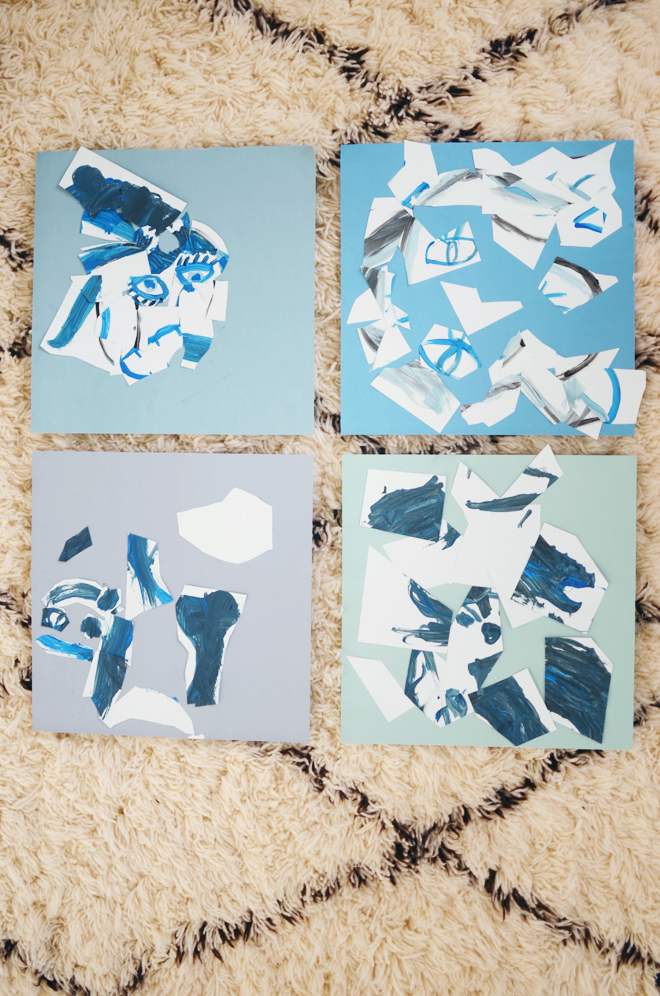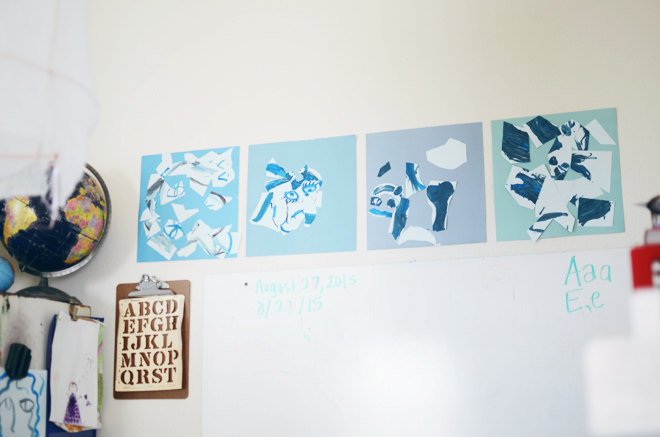 One week of school almost down and many more to go!
For our art program, we are going through the Getting to Know the World's Greatest Artists series and we are currently focusing on Pablo Picasso. This week we discussed his blue period and cubism, so we mixed the two together into one art project. We are using this book as a supplement; we've done parts of the book before, so we are going back and pulling project ideas from there.
To make this project, each girl painted her own portrait in blue. We discussed cubism and geometric shapes, and once their painting was dry, they cut it up into geometric shapes. Lastly, they used the shapes to recreate their face. I loved how each one turned out and I want to scan it and get it printed together into a large poster! My girls' art is my favorite type of art to put up in our home.
This first week of homeschooling went fairly well. I think I had a better handle of math and the girls are excited about school. We have our new daily schedules taped up all over the house, which helps all of us stay on task. With the four kids, I have to keep things really organized, otherwise, we'd all lose our marbles!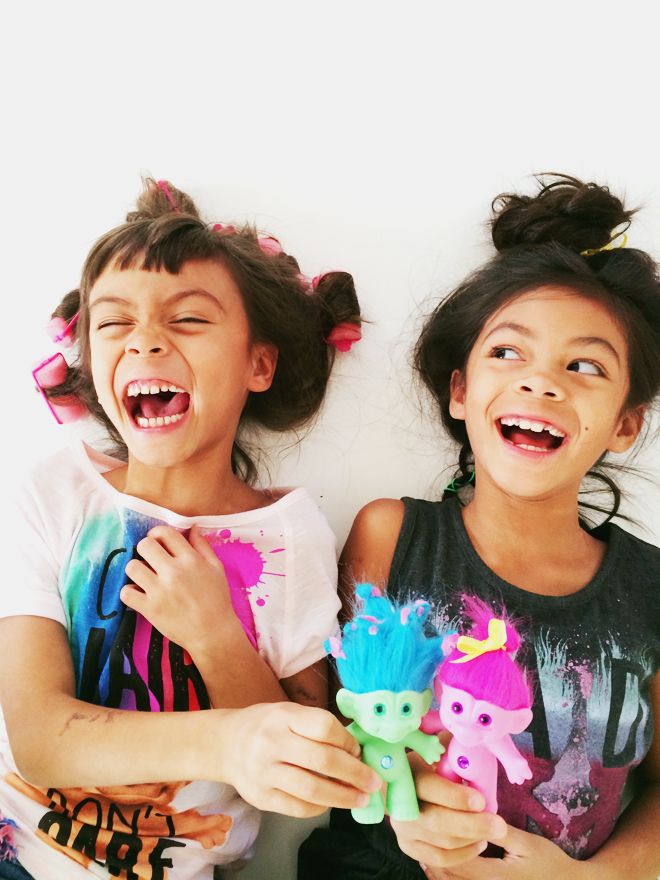 Trolls are back! Anyone remember those from the '90s? I had a teeny one, but I remember my cousin had a ton of them. I would go over to her house and play with them. I told my BFF that trolls were back, and she was all, "What?!!" She was a troll fanatic. She told me all about all the different ways she would fix her troll doll hair, she even had trolls of all different sizes, some as large as her forearm. Now, those giant ones aren't back, but these teeny ones can be can be found at Target, and I knew my girls would have a lot of fun with this quirky dolls. Strange and weird… they are all about it.
My sister called one afternoon and she said, "What are you doing?" My reply, "Playing with trolls." She busted out laughing and said, "Oh mom life." Since the BFF had told me about all the different hairstyles she used to create, we wanted to try them out, then we tried mimicking those hairstyles on the girls too.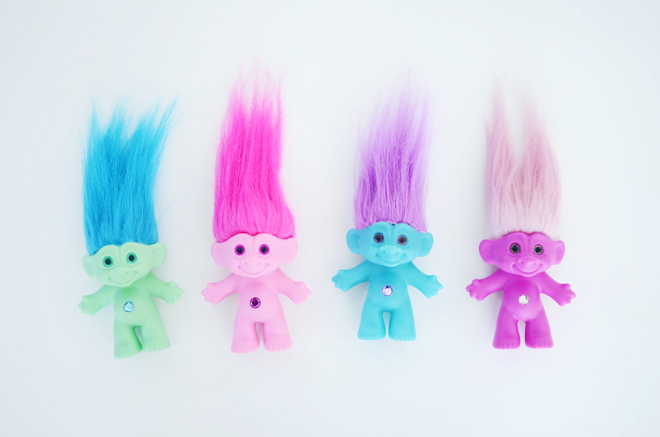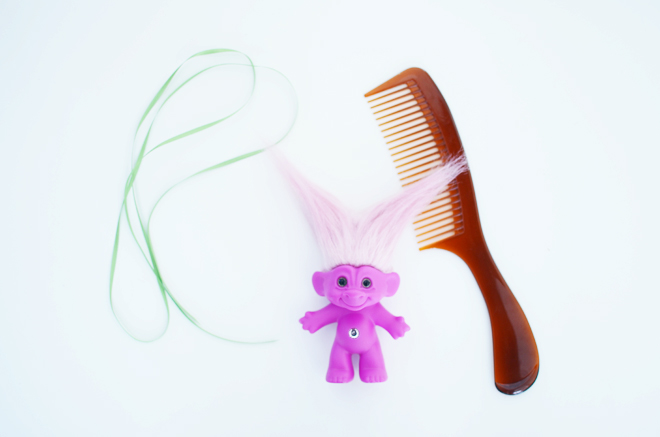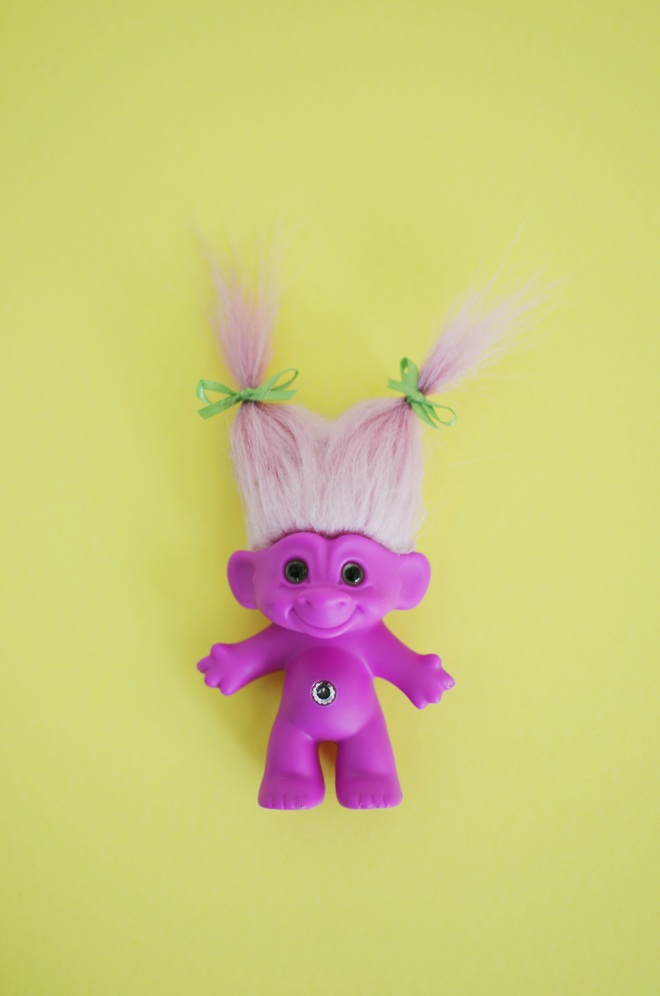 Meet Pinkie. We gave her pigtails. Just part her hair down the middle and tie the ends with some ribbon.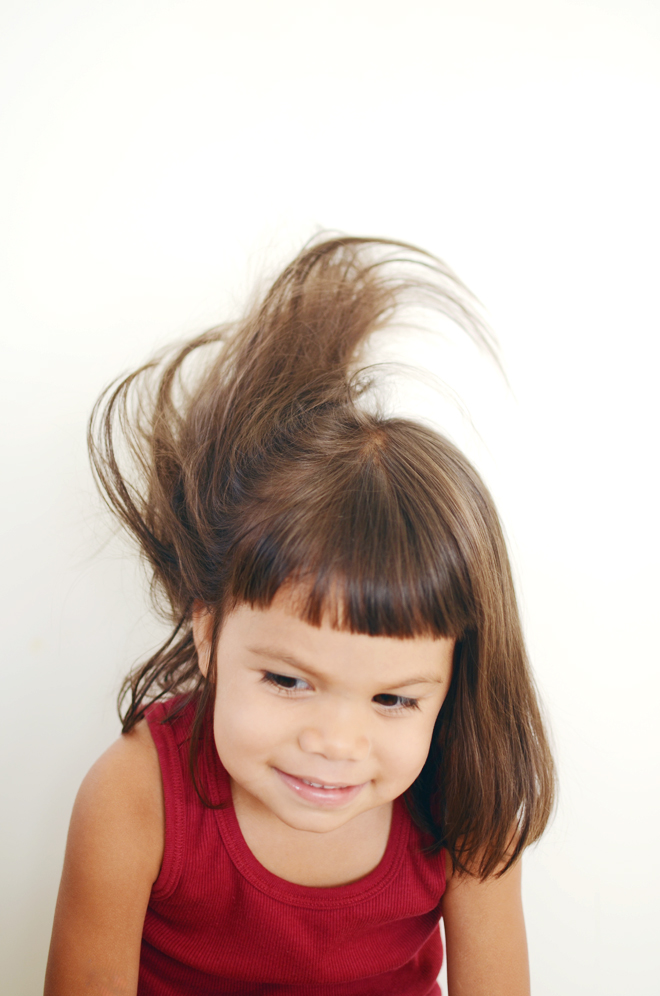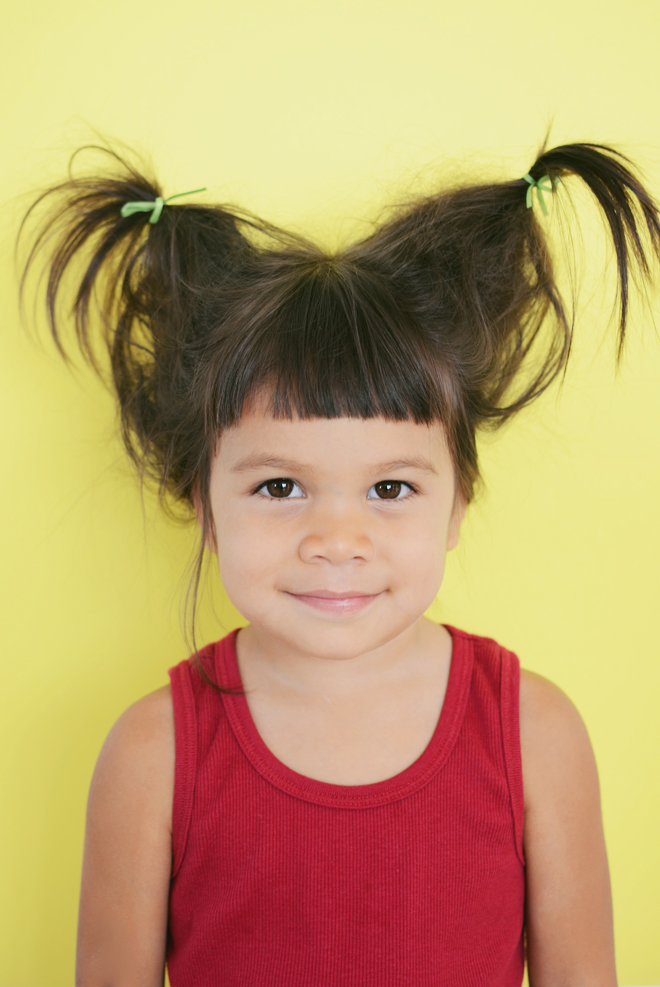 To match Glow's hair to her troll, we parted her hair down the middle and separated it into two sections. We majorly teased (tease, tease, and tease some more) one section at a time, then tied the ends with ribbons. True did all the ribbon tying because my hands have trouble with those tiny things.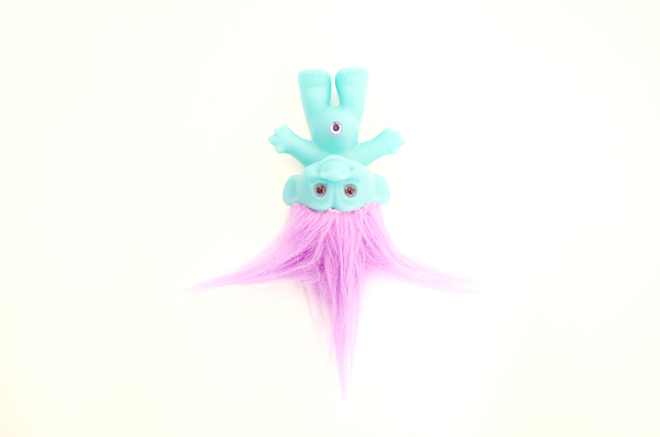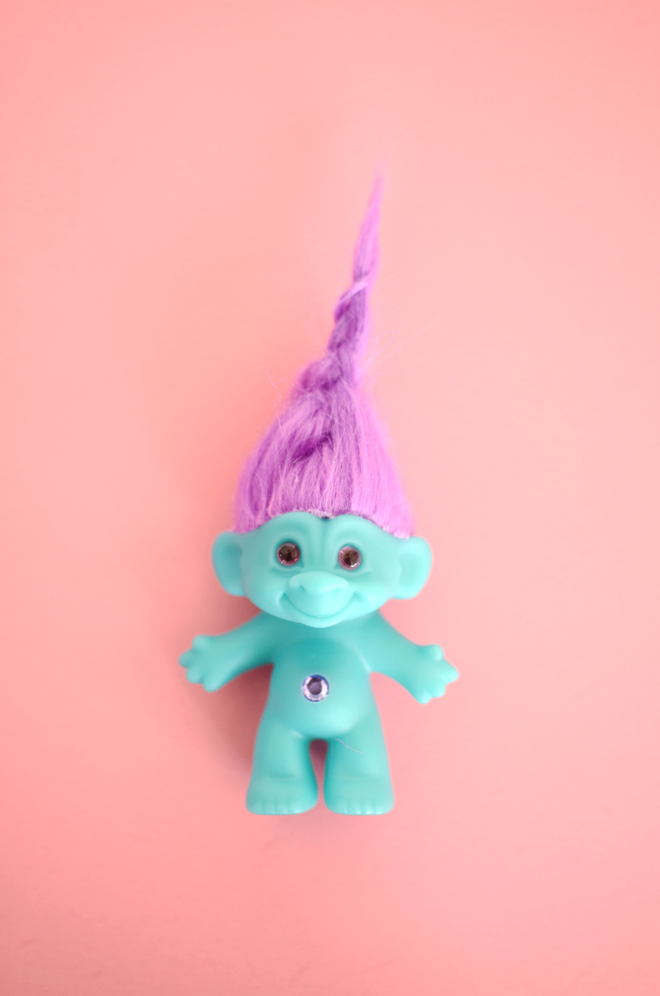 Meet Candy Cane. We split her hair in three and braided it up upward, and twisted the end to set the braid in place.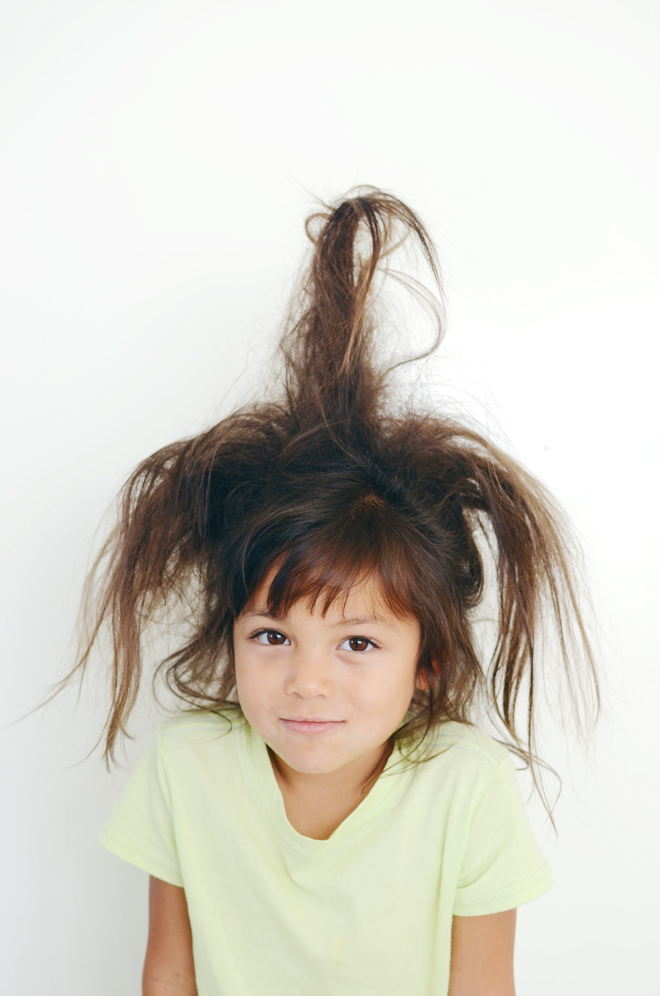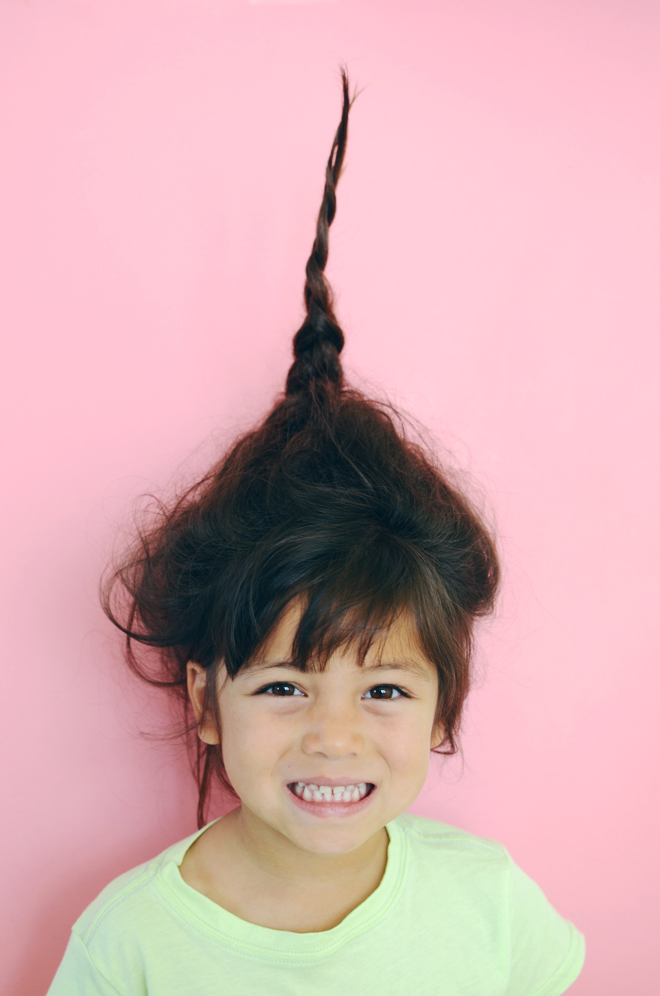 To match Soul's hair to her Candy Cane, we separated her hair in three sections, and did some serious teasing with each section (starting from the top and working our way down), then we braided her hair upward. Twist the ends together and add a bit of gel (or mouse) to keep the end in place.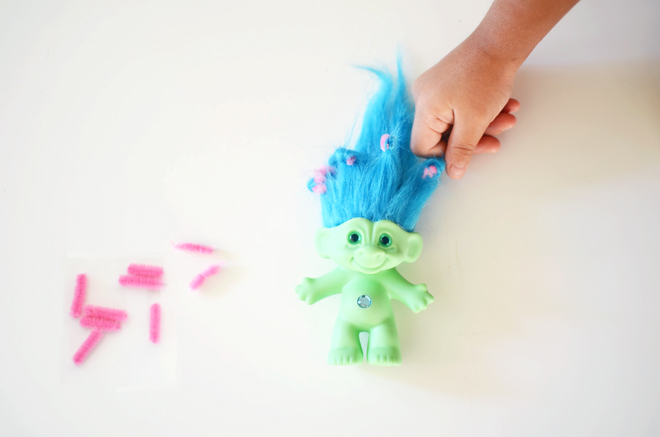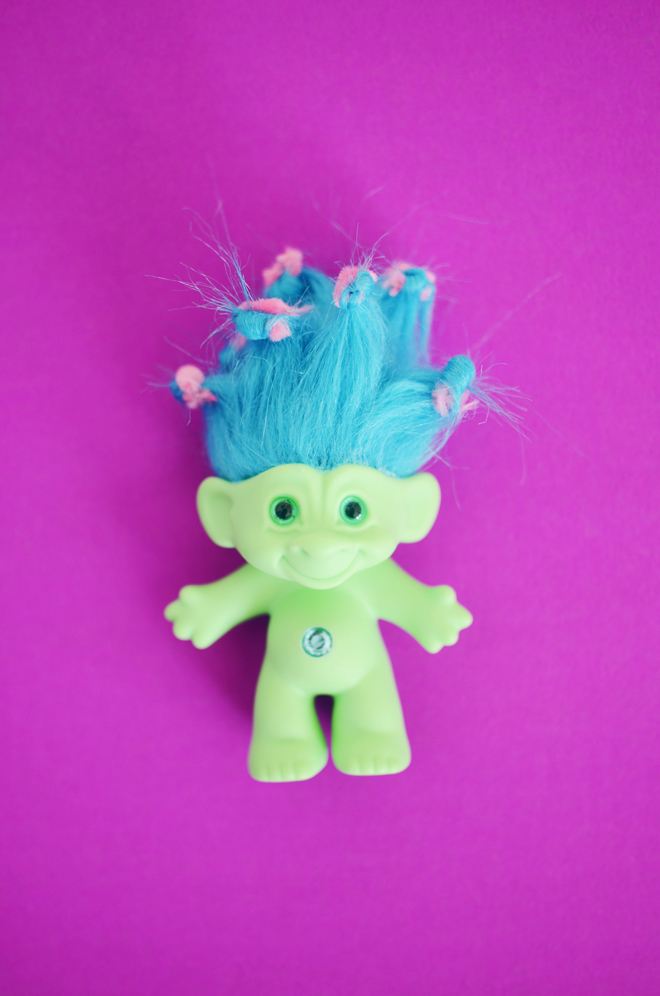 Meet Chill. Chenille stems (or pipe cleaners) are needed for this technique. Cut out 7 pieces and each about 3/4″ long. The tiny pieces become tiny rollers, we used pink because it was similar to the pink foam rollers we have. We separated the hair into 7 small sections, twisted each section, then rolled it onto the piece of chenille stem. Once it was rolled, we folded the stem in half to keep the curl in place.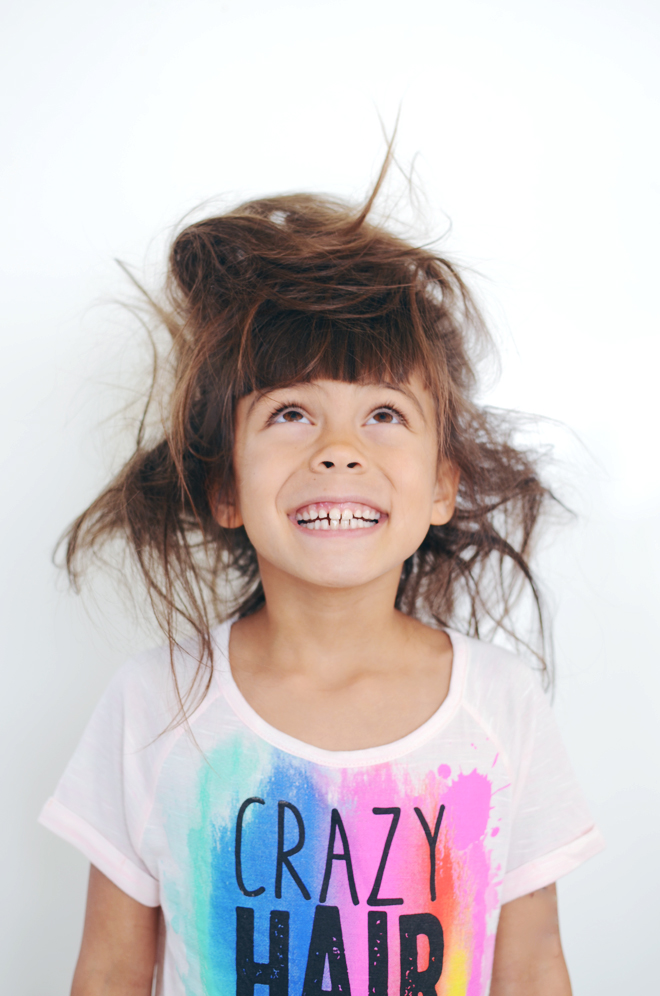 To match Brave's hair to her troll Chill, we did an all over tease, then separated her hair into 7 sections and rolled them with pink foam curlers. She loved it so much she kept them on all day and even went to sleep with her rollers on.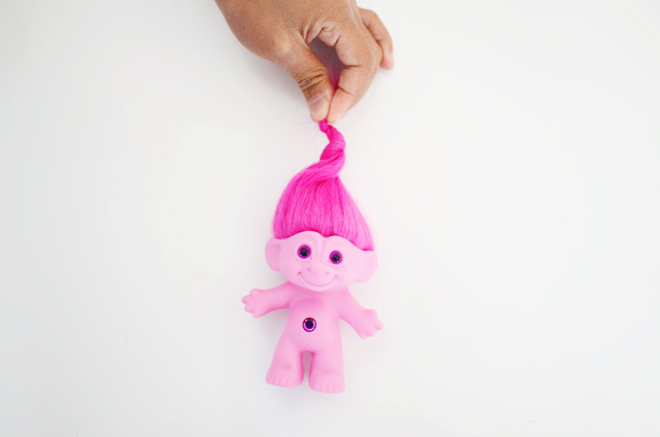 Meet Rock 'n' Roll. To create her sweet bun, simple twist and knot the end together. Then, add a bright ribbon to keep in place.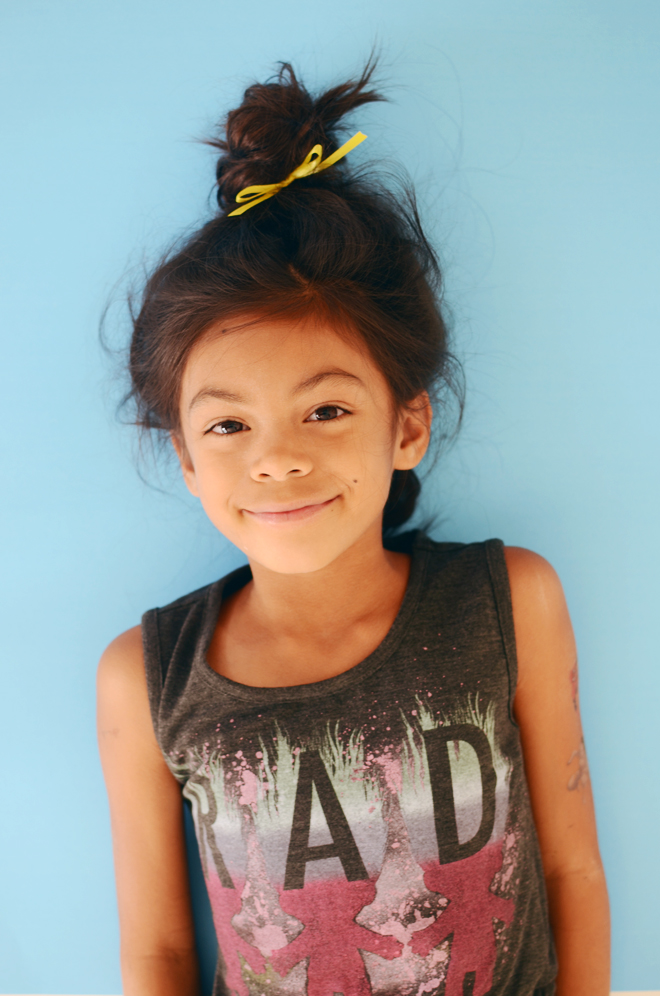 To match True to her Rock 'n' Roll troll, of course we had to do the teasing to get that crazy hair, then we simple gathered it all on top of her head, twisted it into a bun, and topped it off with a ribbon to match her troll.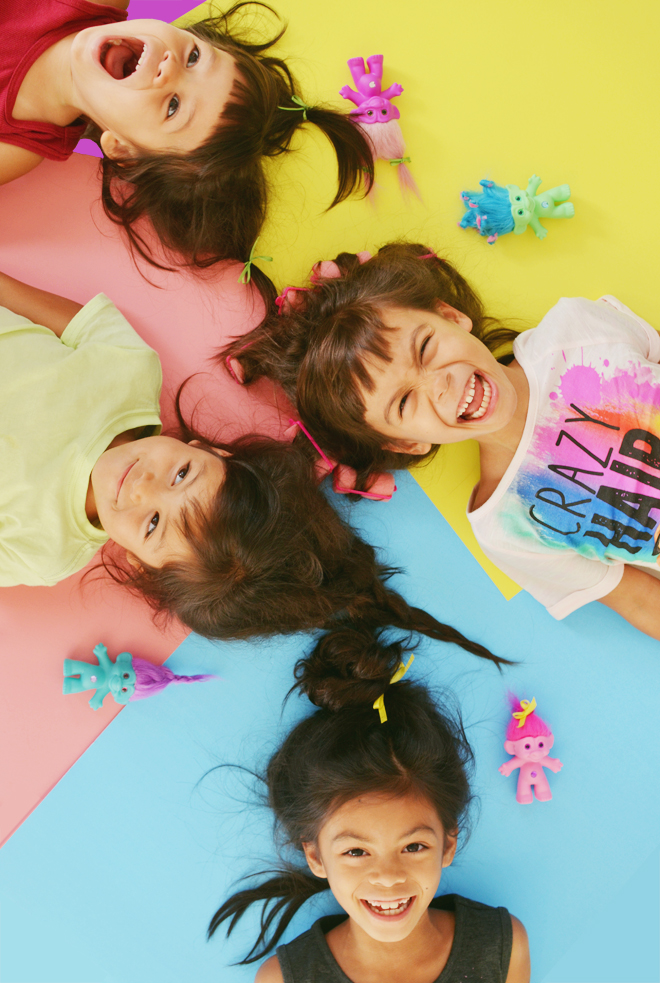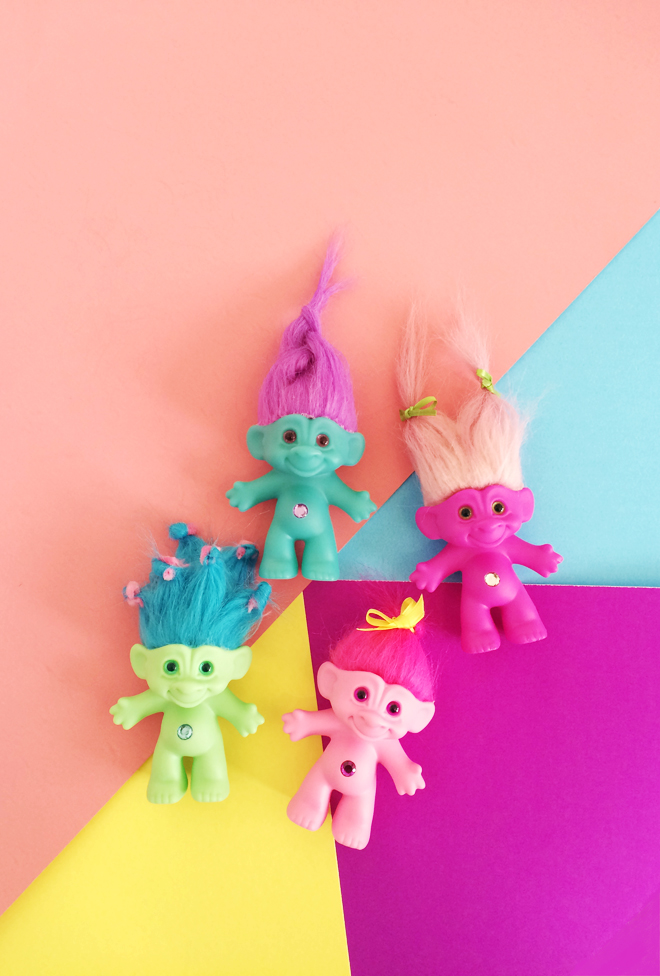 The girls were laughing and giggling about how crazy their hair was. They kept playing salon the rest of the afternoon, and then with all their do's (my girls and the trolls), the played restaurant. It's fun to see my girls playing with toys I have fond memories of as a child. I'm sure they would make their troll lovin' Auntie Linda proud too.
The key to getting that crazy hair is in all the teasing, but the key to getting their hair back to normal is in the spray-in conditioner and a wide tooth comb. And yes, my girls are the ones that came up with the names for all their trolls. I wonder where on earth they get their crazy naming skills fun?! I have no clue. Trolls are such funny little dolls; I knew my girls would get a kick out of them. In fact, Glow brings hers everywhere and she even wanted to make sure to introduce Pinkie to my parents.
on brave & true: crazy hair don't care shirt and rad troll dress, c/o target. troll dolls are only available in the store.
This post is sponsored by Target.  Thank you for the time you take to visit this space and support me and the brands I partner with.

Paper Watermelon Windsock
Supplies:
Construction paper (red and black)
Green crepe paper streamers
Scissors
Glue
Hole punch
String
Dowel (optional)
Directions:
Cut out watermelon seeds from the black construction paper, and glue onto the red construction paper. Glue the short ends of the red construction paper together (creating a cylinder shape with the paper). Cut 5 streamers (about 12″ long each) and glue to the inside bottom of the watermelon cylinder. Punch two holes on opposite ends on the top. Cut out a 8″ strand of string and knot it through each hole on top of the windsock. If you want to add a dowel, cut another 8″ piece of string and attach the windsock to the dowel.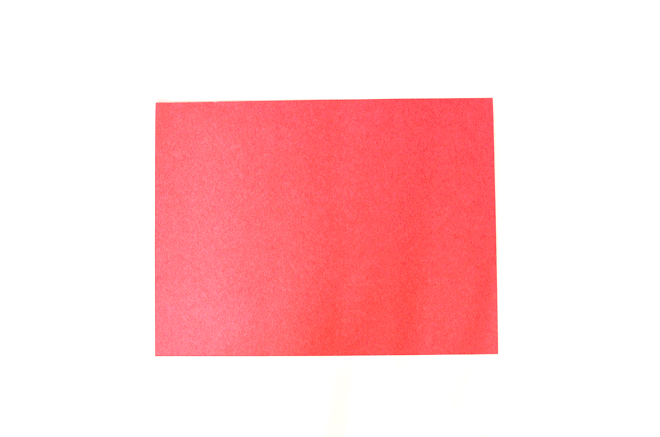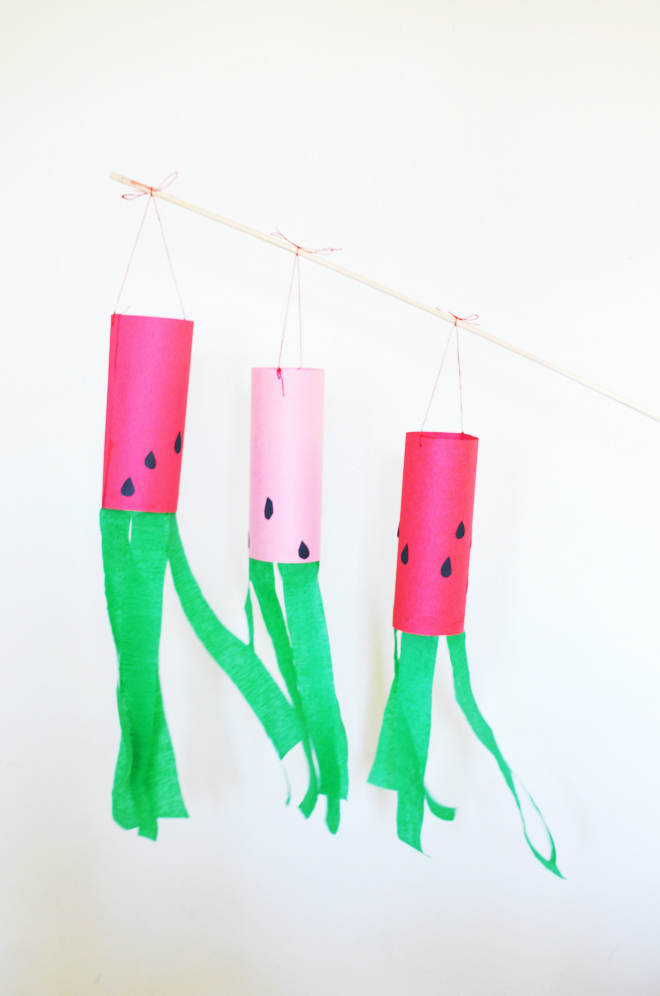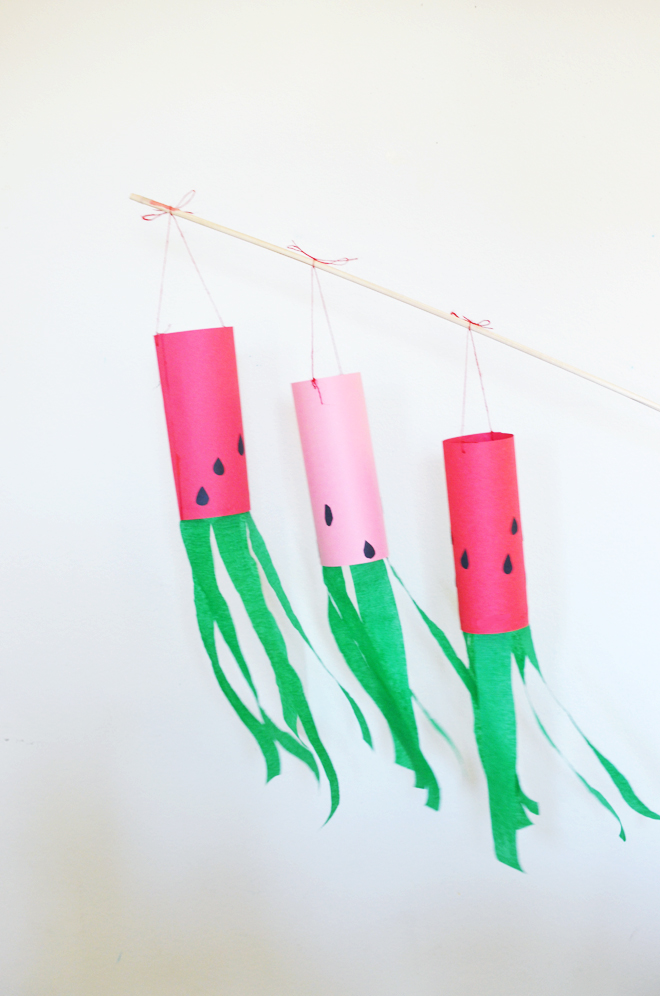 The summer crafting is winding down over here. I have a couple back to school craft projects we plan to work on, and we are all stick working on our tapestry weaving, but I think we are done with summer crafting. Let's be honest though, even when school starts we will still be doing plenty of crafting and art projects. Oh the joys of homeschooling… it leaves plenty of room for art!
Our church family is hosting a community picnic this Saturday (you're invited, so see info here), and we will be making these watermelon windsocks with the children who show up. It's a picnic and I think no summer picnic is complete without some watermelon.

We filled up this little cuties crate with some of our favorite Crayola products and dubbed it our summer art box. It's been sitting on our dining table since the beginning of summer, and it's been getting lots of use during our days at home (when we don't want to go out and face the heat). It completely captivated the attention of Soul and Glow, while their big sisters were gone. They spent many mornings and afternoons together painting and coloring while they listened to music. I'd join in from time to time too (we made a large poster together), but they were perfectly content creating together while I puttered about the house. The big sisters are back now, so everyone is catching up on the playing, but there has been some making happening too.
Soul and Glow have made so much art work that their walls are full of their masterpieces. One of the things we did while their big sisters were gone was redecorate their rooms, so they are proud to have their new art work on display. True and Brave came home saying, "We want to fill up our walls too!" I predict the last few weeks of summer will be filled with more painting, playing, and eat ice cream. Anyone thinking your future might look similar to mine?
Supplies were provided as part of the Michaels Makers Program.  Michaels carries a wide range of Crayola for you and your next kids' next project in stores and on Michaels.com – and the best part, all Crayola product is on sale from 8/2-8/8!

Ribbon Wands
Supplies:
3/8″ x 12″ dowel
13/16″ screw eye
Thin ribbons (various colors)
Scissors
Directions:
Attach the screw-eye to the top of the dowel (it'll take some muscle, or drill a tiny hole and then attach). Cut your ribbon into your various desired lengths (we used 6 different colors). Insert the ribbons through the screw-eye, until it dangles at a length you like. Take one of the ribbons and tie it tightly around all the other ribbons near the screw, and knot to secure.
Voila! I handed it to Soul, and immediately, she was running around the house yelling bibbidi-bobbidi-boo! It was a quick project to do for the girls, and they've been playing with it a lot since I made it two weeks ago. In fact, Glow takes hers to bed with her, along with 15 million other things she hoards… she's my hoarder.
For another type of ribbon wand, check out this one we made long ago.
I love the linen fabric on Soul's dress and I like the fan pattern on Glow's. Glow totally has this 60′s vibe with her shift dress and bob. They wore the dresses to the wedding last weekend (with denim jackets on top because it rained), and their friend wore this Old Navy dress. They all got ready together (I was busy out wedding prepping) at our house, and they were all so proud of their wedding attire. It was so cute to see them showing off their dresses and shoes to each other.
on soul: linen-blend dress, c/o old navy. sandals, c/o old navy. felt hair clip, diy here. on glow: shift dress, c/o old navy. woven flats, c/o old navy.
This post is sponsored by Old Navy. I'm appreciate the support you give me and the brands I partner with!