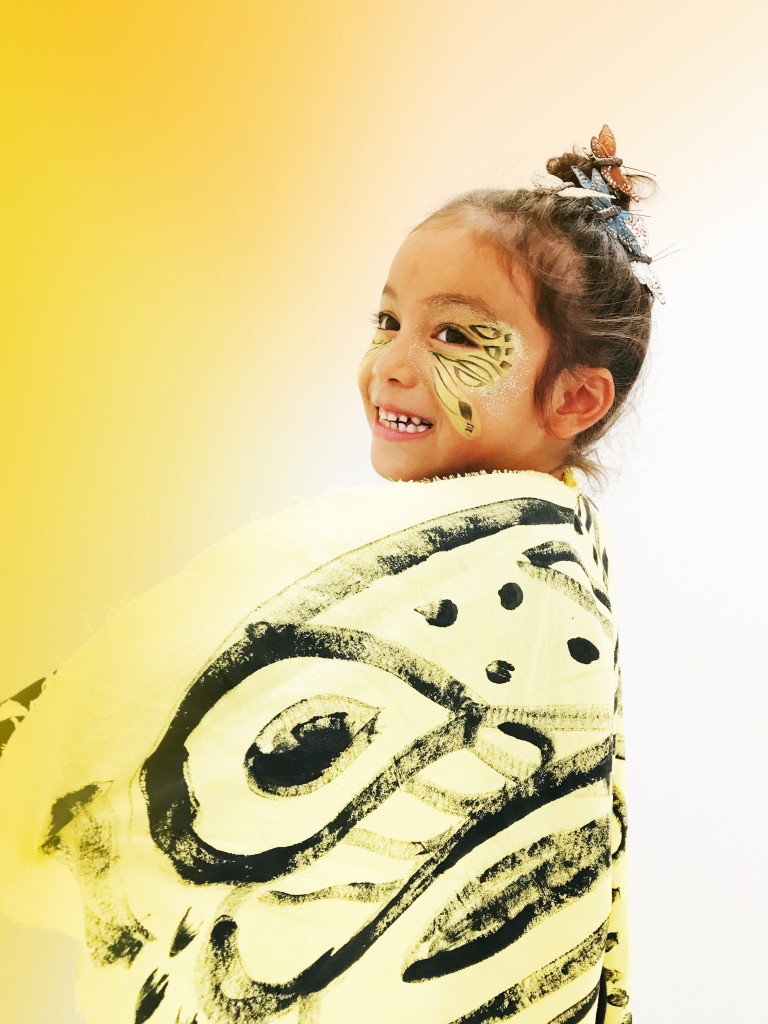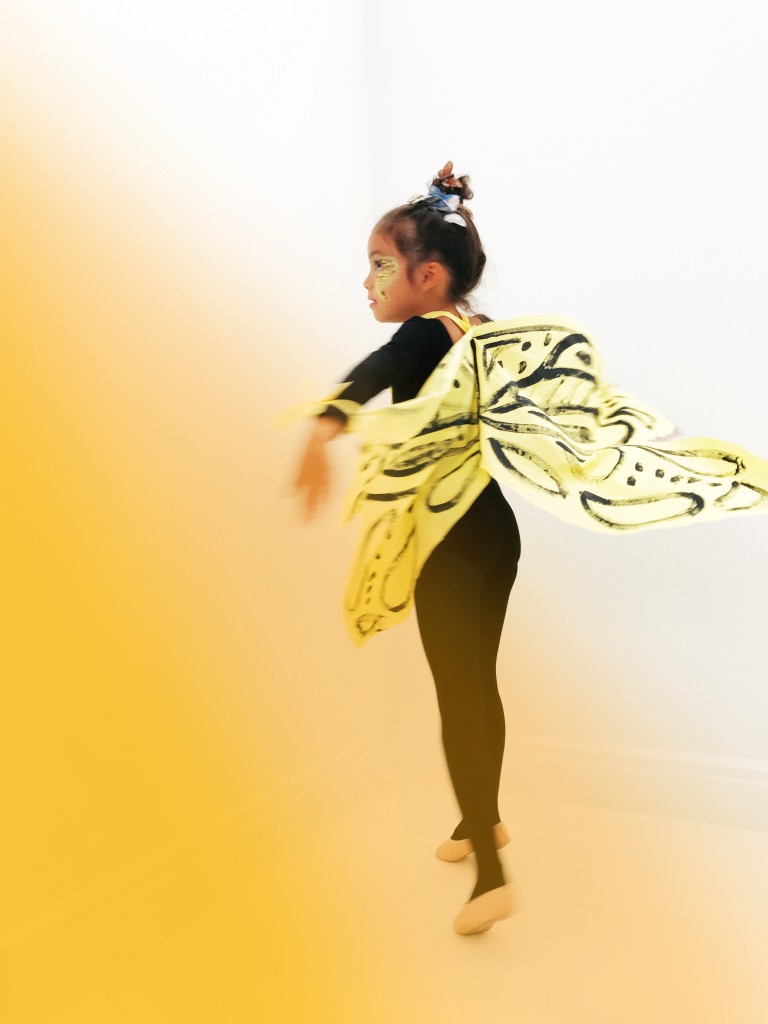 You have Halloween figured out yet? My girls knew what they wanted to be months ago and we've been working hard lately gathering things to bring their ideas to fruition. If you have a little one that wants to be a butterfly, then you'll want to see my newest project on the Babiekins blog. Not only are these wings super fun for Halloween, but will definitely get many hours of imaginative play. See the simple step-by-step here.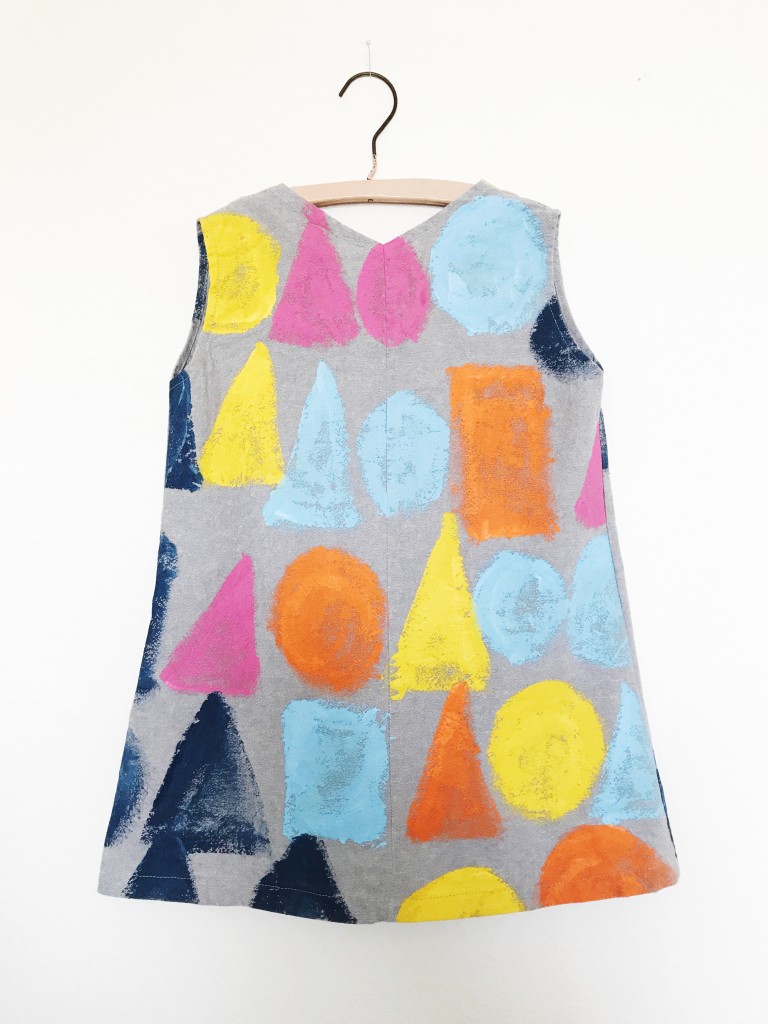 Since Glow requested a "shape" birthday, I made her a shape dress. I had no clue what kind of dress to make her, so as I turned to Pinterest for inspiration, I came across this dress I pinned long ago, and knew my own version of that would be perfect. I used the fabric from this dress I made a year ago, but never wore much, and repurposed it into a birthday dress for Glow. I cut out my dress pieces, hand painted the shapes on with fabric paint, then sewed the dress together. She was quite giddy about all the shapes on the dress, and I even made a little bigger for her, so that she has plenty of time to where it.
Here's a little peek at her birthday celebration, but will be sure to share a full post later this week.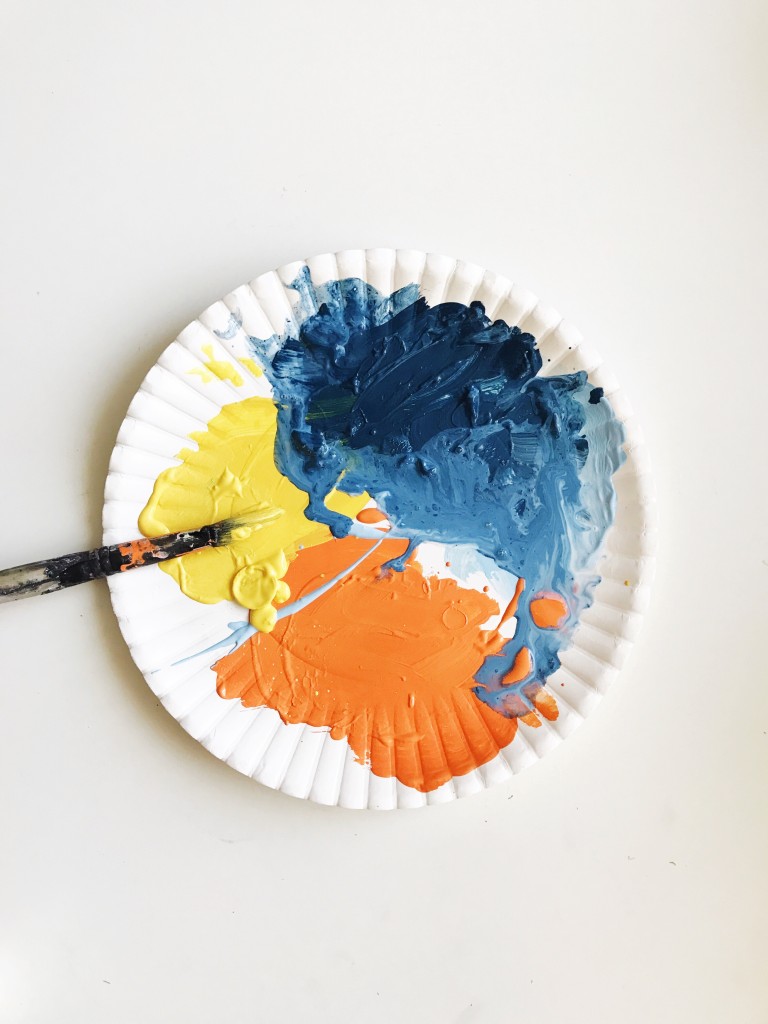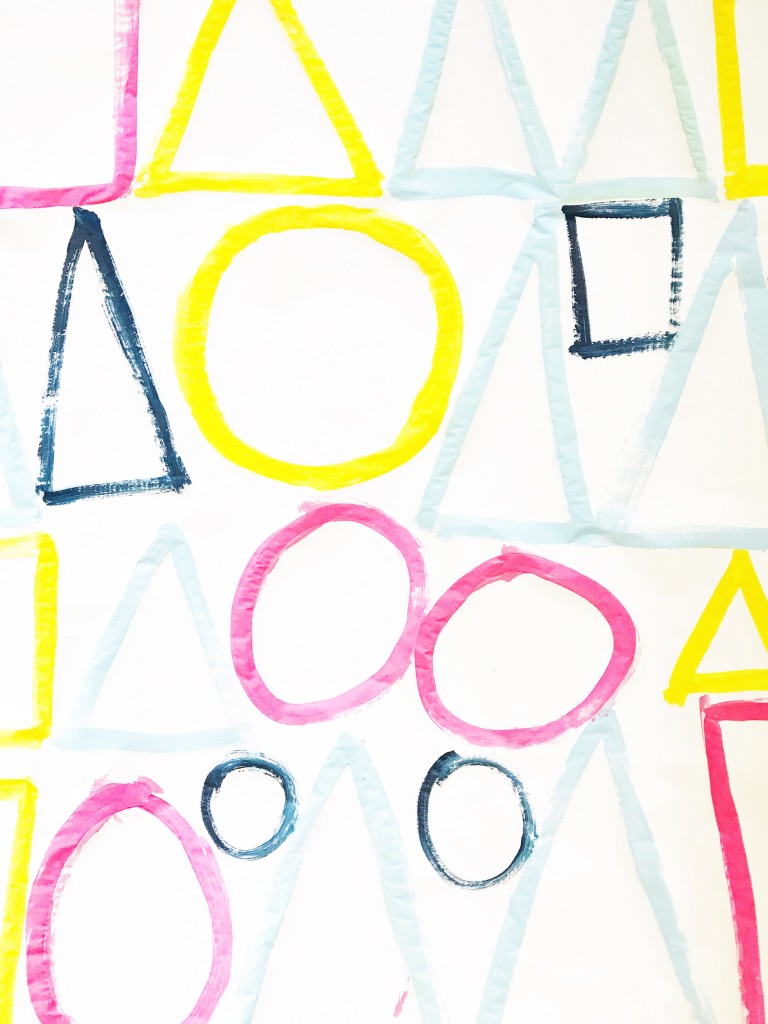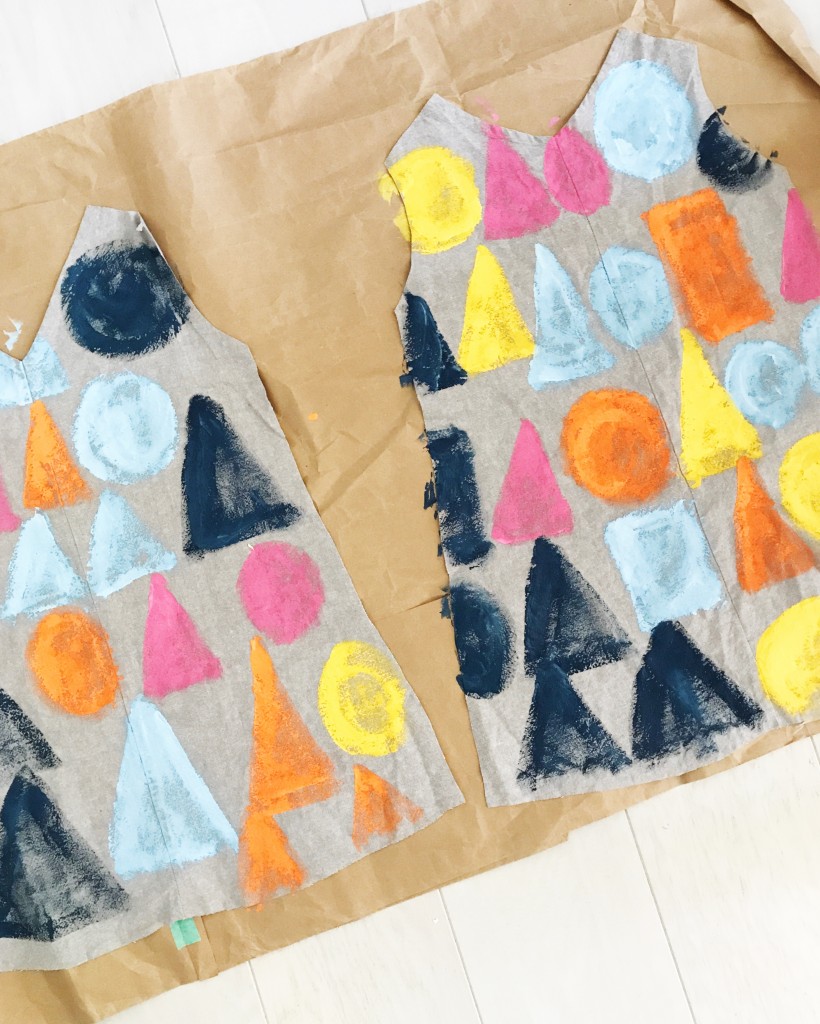 My baby turns 6 in a few days (it seems like she was just born yesterday!), so we're in overdrive prepping for her celebration. Right after her birthday last year, she declared that for her next birthday she wanted a "shape birthday." I know, kind of random. I thought for sure she would change her mind, but it stuck. I'm finding more and more that once she has her mind set on something, that's it. She's a girl that knows what she wants, so shape birthday it is!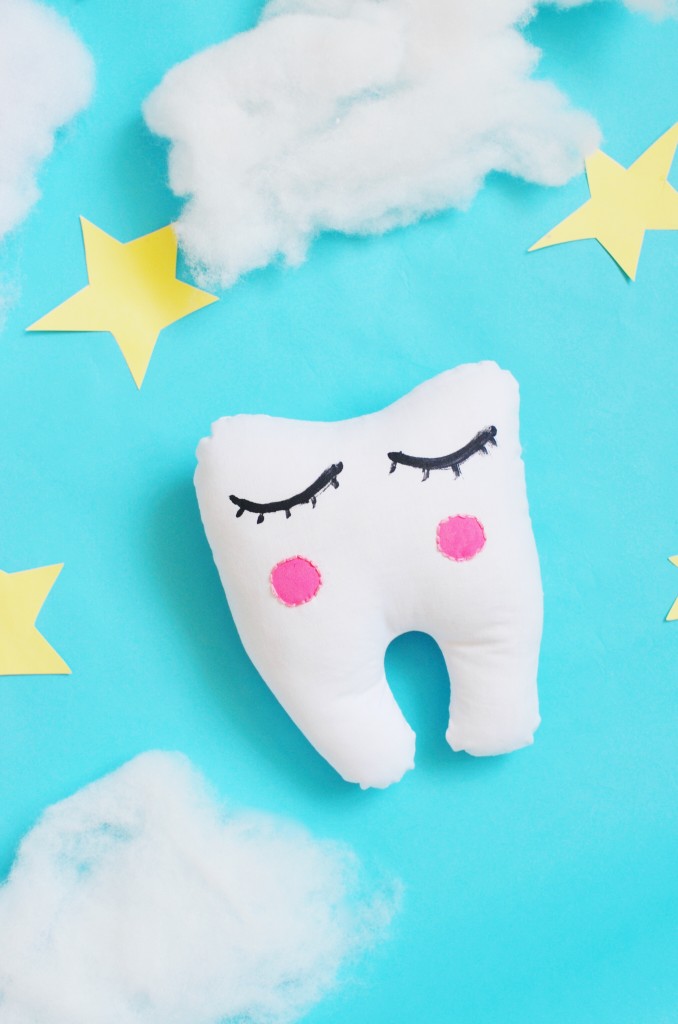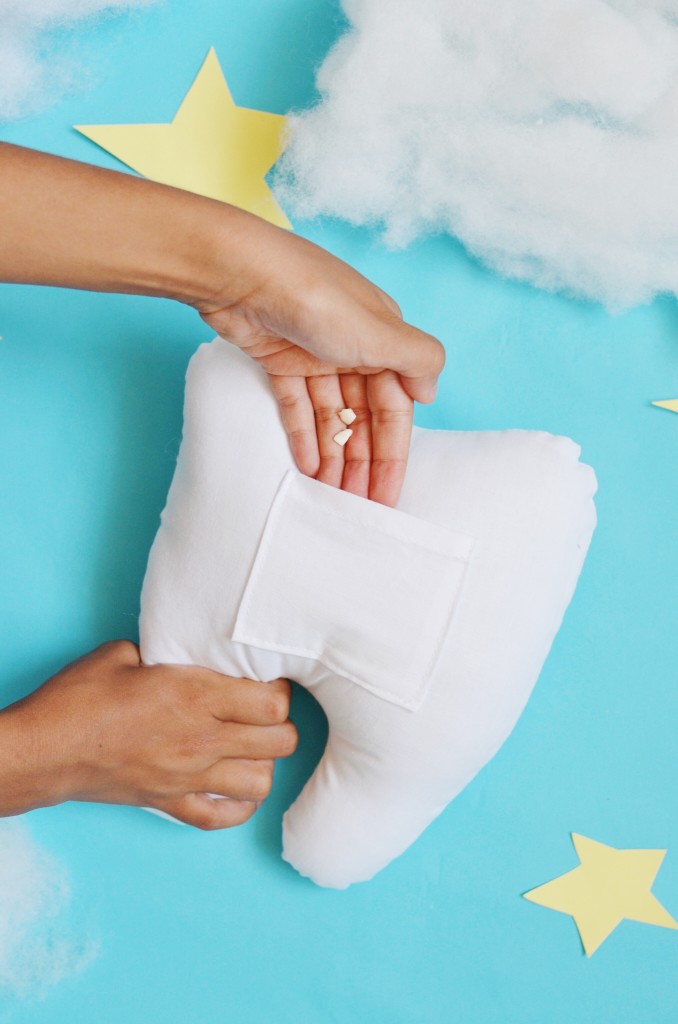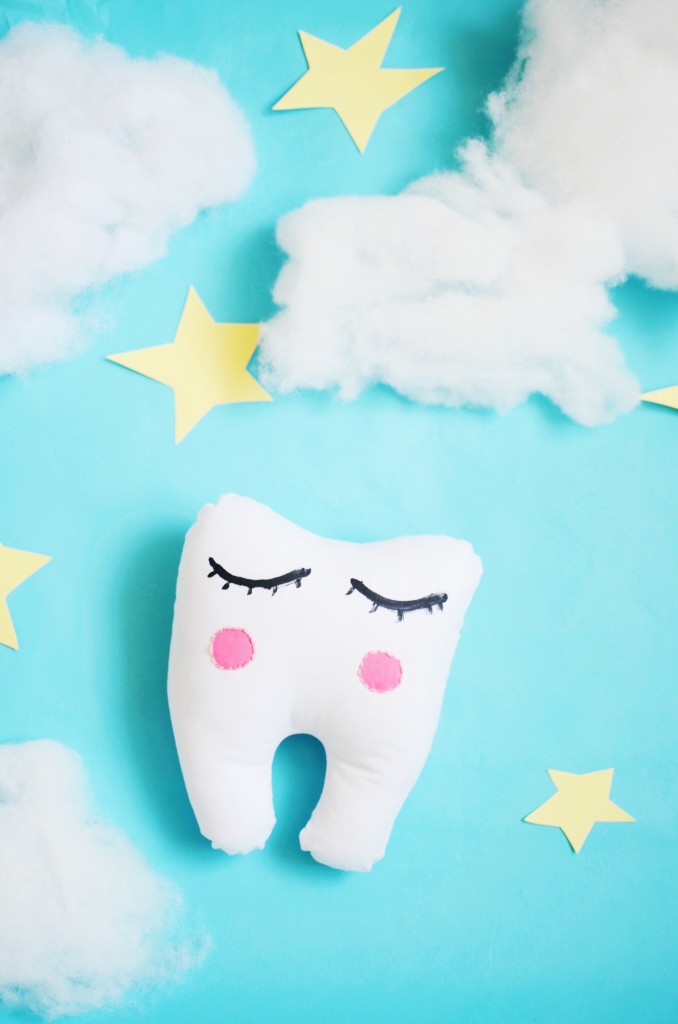 No more digging under the pillow trying not to wake up your child while you look for their tooth. Make this pillow and place the little teeth safely in the back pocket. Get the full tutorial here at Babiekins Mag.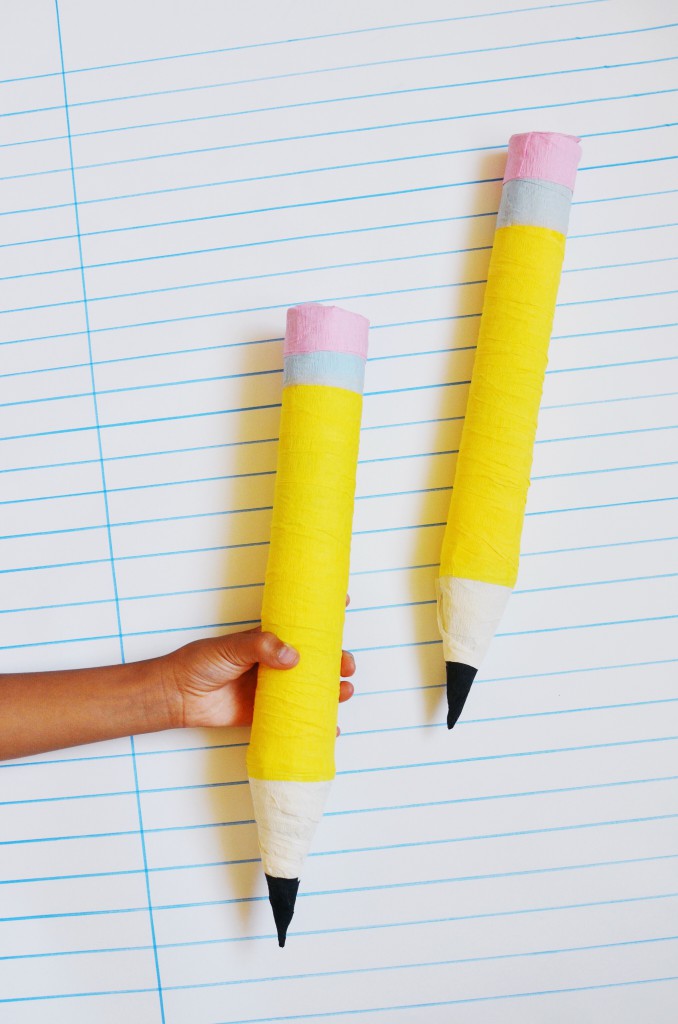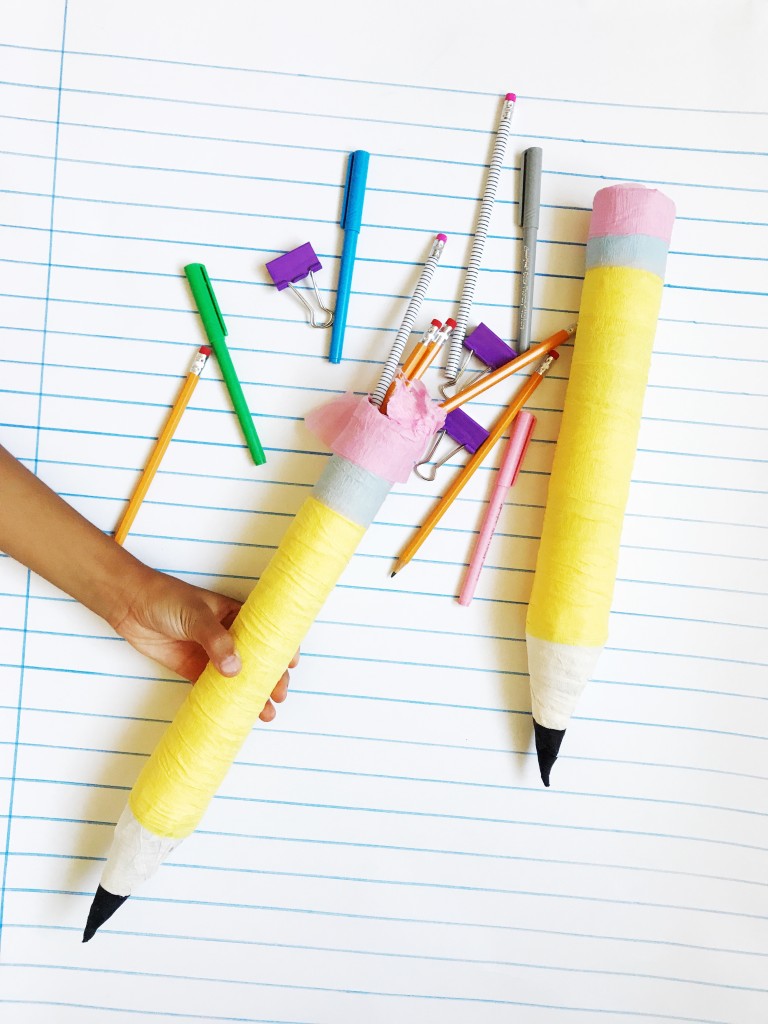 School will be back in session soon and some may have already started, but there is still time to make the littles ones this Crepe Paper Pencil Surprise filled with cool back-to-school supplies or sweet treats. Get the full tutorial right here on Babiekins Magazine.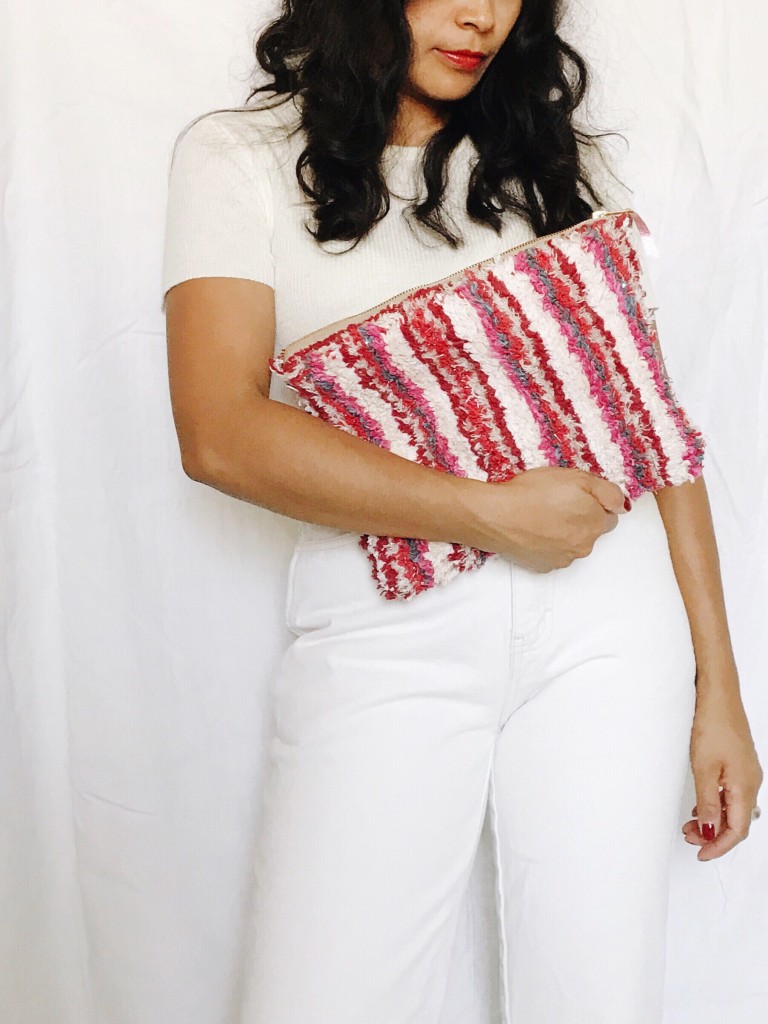 Rug to Clutch
from my book, Let's Sew Together
Supplies:
Bath rug cut into 2- 11 1/2″ x 9" exterior fabric pieces
2- 11 1/2″ x 9" lining fabric pieces
12" zipper (Mine was 20″ and I cut it down to size)
Scissors
Coordinating thread
Sewing machine
Seam Allowance: ½"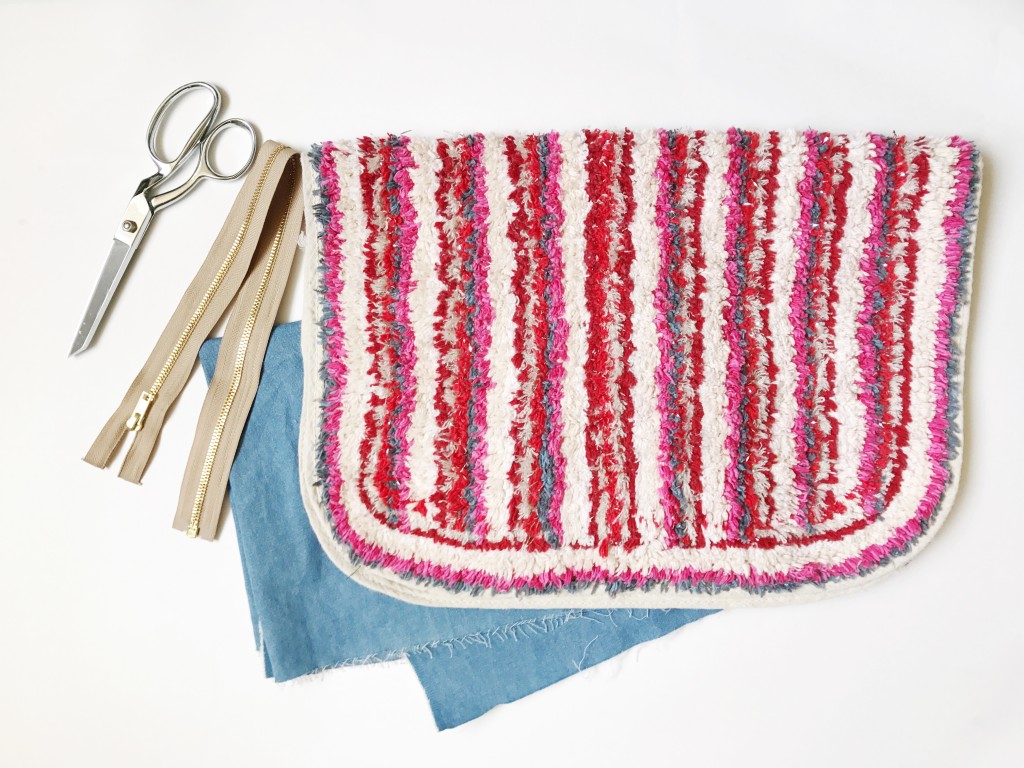 Directions:
1. Cut your bath rug to the clutch size. Place the exterior piece right side up, lay the zipper on the edge of the long side of the fabric with the teeth side down on top (make sure zipper pull is on the left), and place the lining fabric right side down on top of the zipper. Making sure that the fabric and zipper edges are lined up, pin in place. Start 1" away from zipper pull and sew ¼" from edge of fabric. Pull the zipper down to avoid it getting caught and sew the remaining 1" edge. Flip the fabrics so that the wrong sides are facing, and press.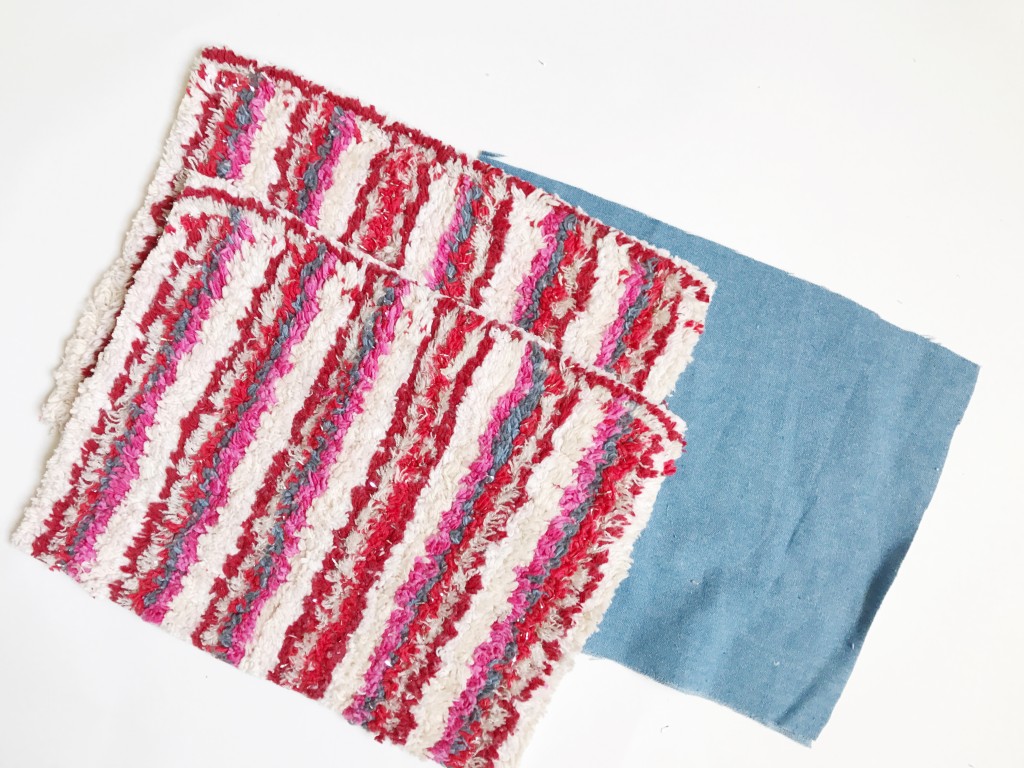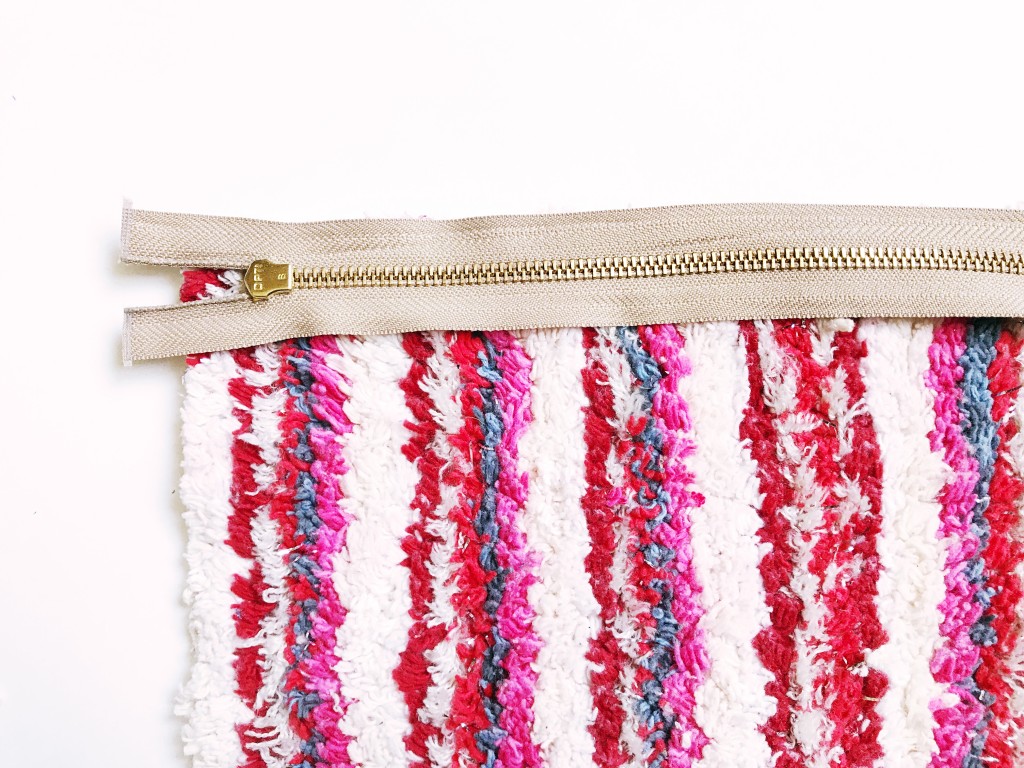 2. Place the remaining exterior fabric right side up; lay zipper (with the fabrics attached) on top, with the teeth side faced down and the zipper pull on the right. Place the lining fabric on top with right side faced down. Pin in place. Sew ¼" from edge of fabric, stopping short 1" from zipper pull. Pull the zipper away from the edge to prevent it from getting caught and continue to stitch along the remaining edge. Place wrong sides together and press.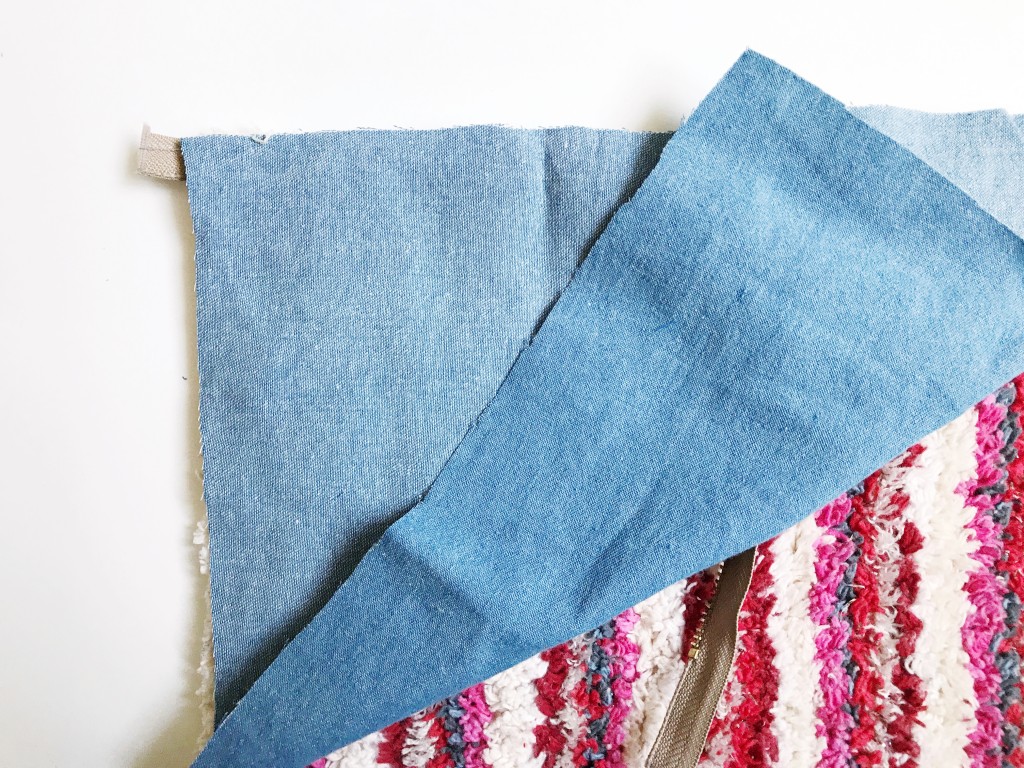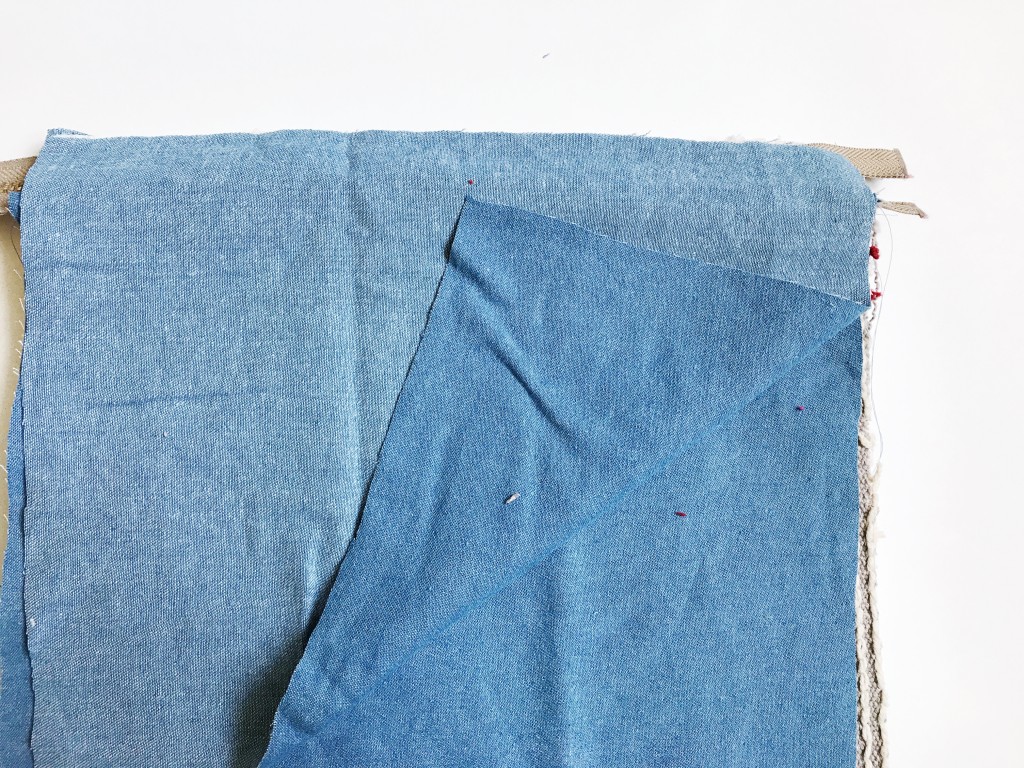 3. Open up fabrics so that the exterior pieces are right sides together and the lining pieces are right sides together. Pin in place. The zipper will be in the middle.
4. Sew around all the edges using a ½" seam allowance, but leave a 3" opening at the bottom of the lining fabric. Clip your corners to reduce bulk, but being careful not to cut the seam.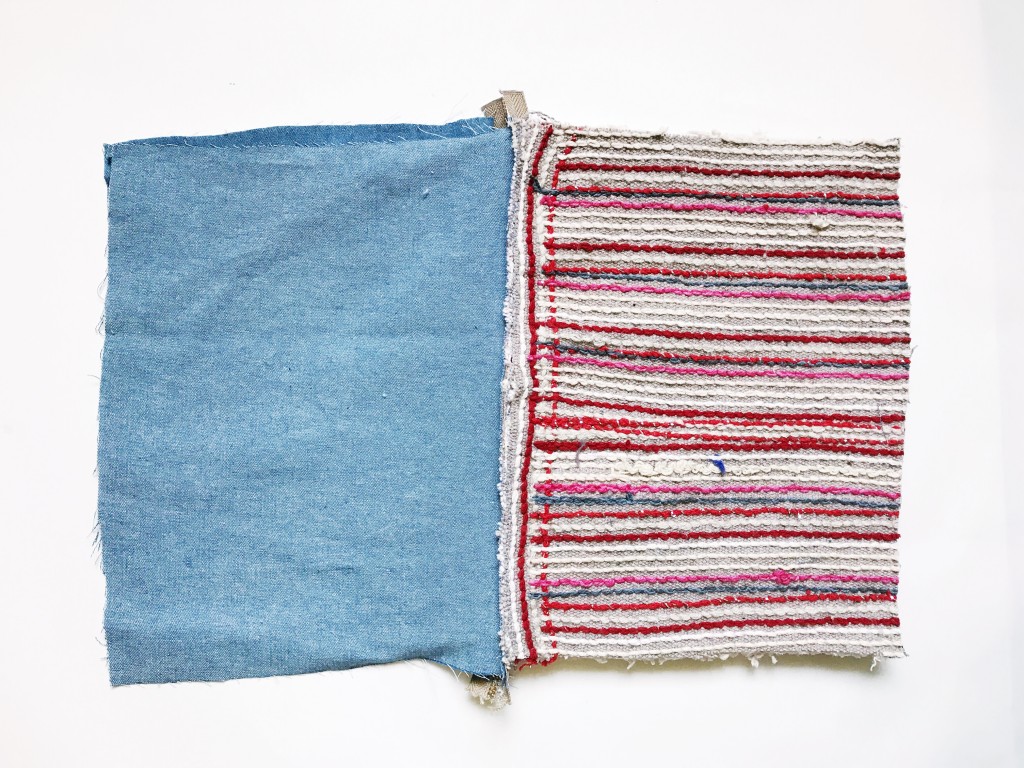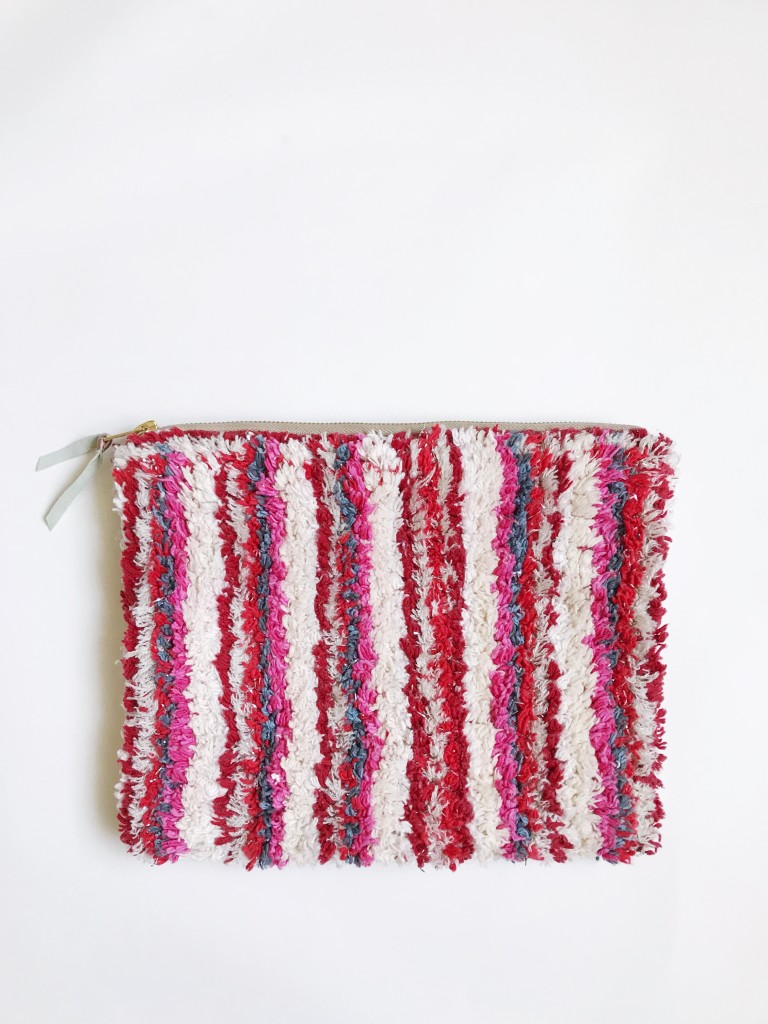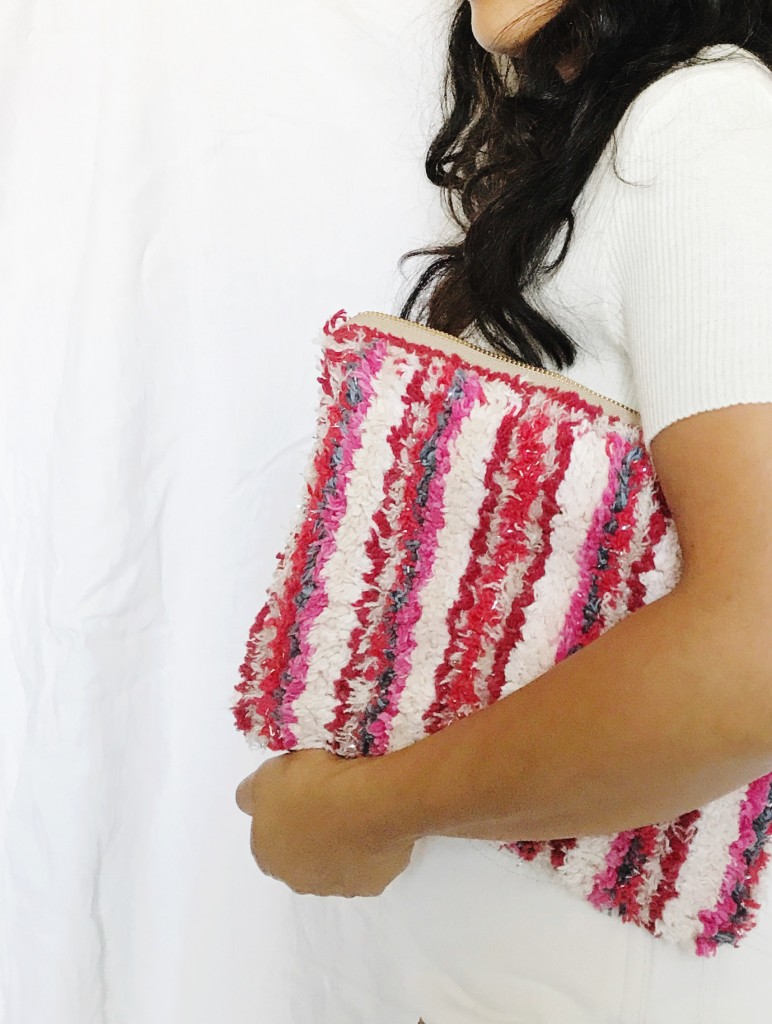 Found this cool bath rug at the 99¢ store and brought it home to make a clutch. It was made in India and it reminded me of Moroccan boucherouite rugs. This is pretty much exactly the same as this tapestry clutch, except slightly larger. I wanted something colorful like this to throw all my purse junk in, and then throw the clutch into one of my baskets. I bought another rug and plan to make another clutch with it, or a purse for the girls. Sometimes, the 99¢ store has some pretty good finds.