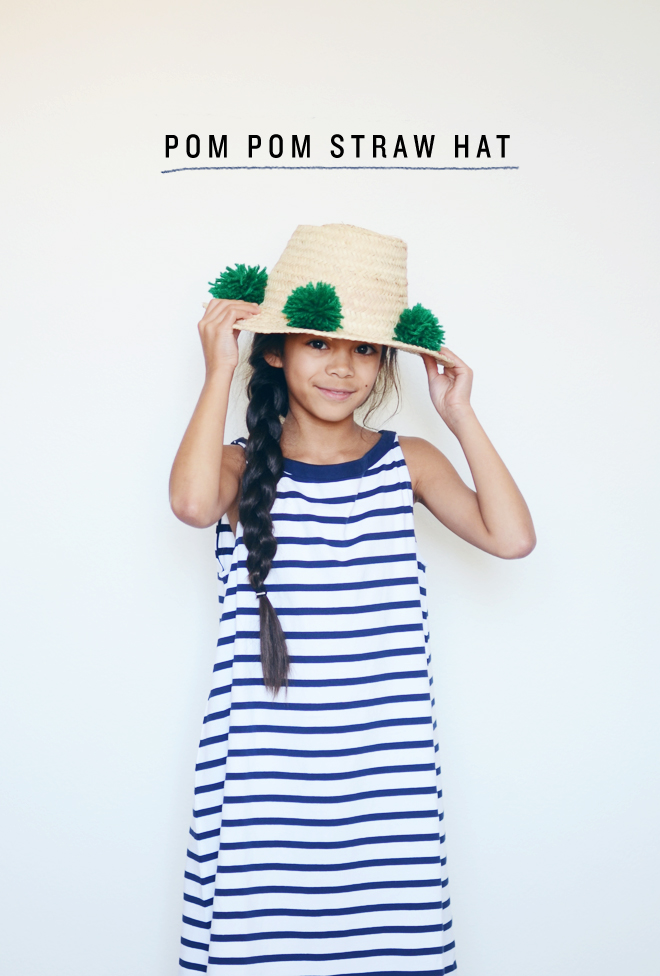 Pom Pom Straw Hat
Supplies:
Straw hat
Yarn
Scissors
Plastic needle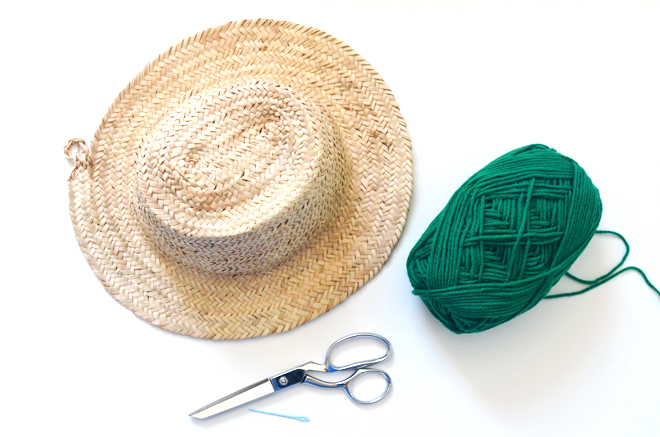 Directions:
1. Make 5 pom poms (or however many you desire). I show you how to make pom poms here.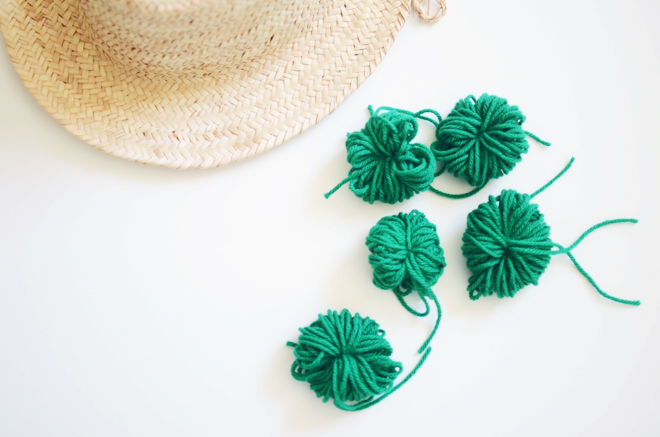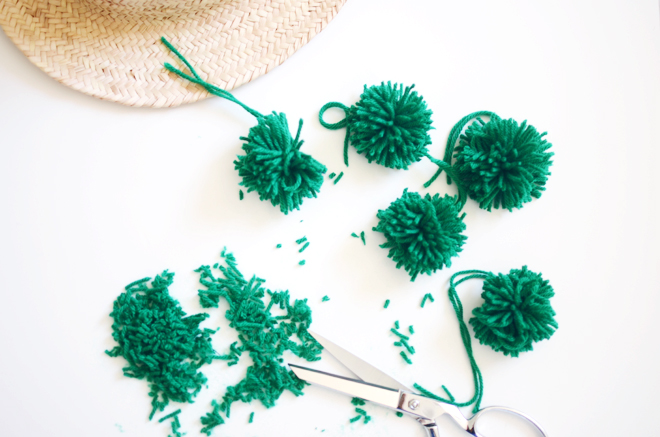 2. Sew each pom pom onto the hat and knot to secure.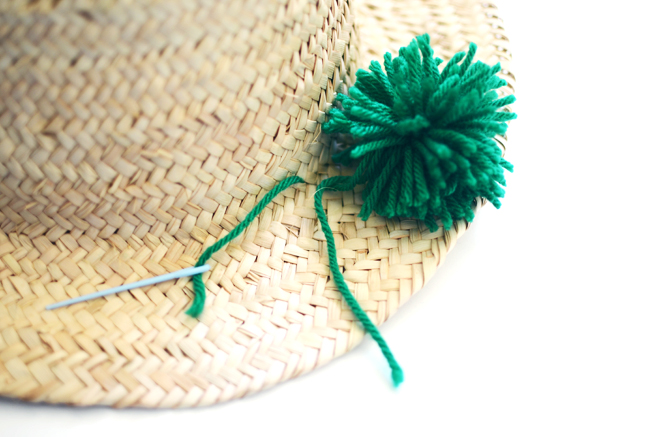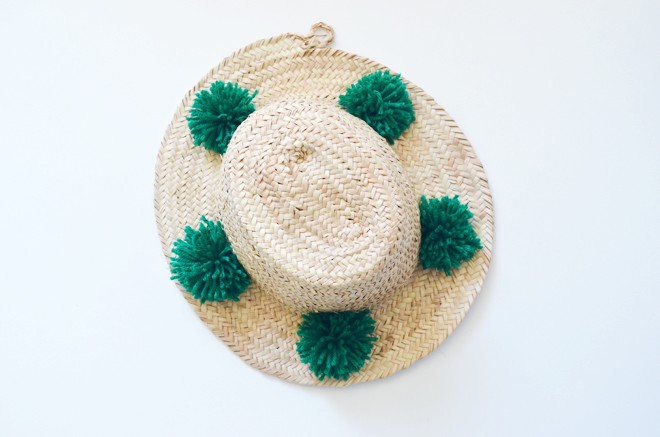 Now, go out and have some fun in the sun. Or in our case, grab the nearest palm tree and pretend you're in the sun.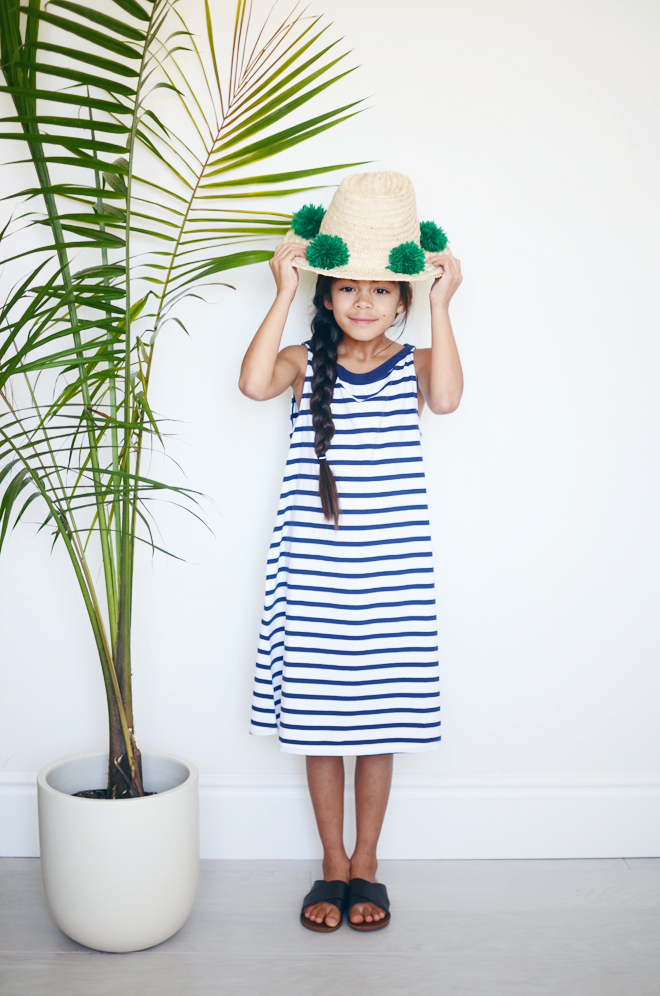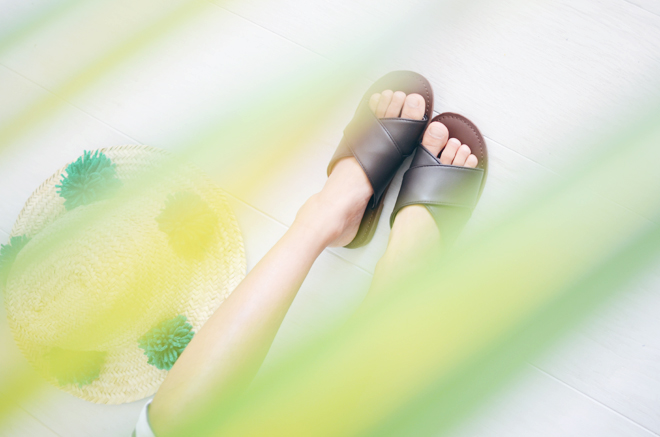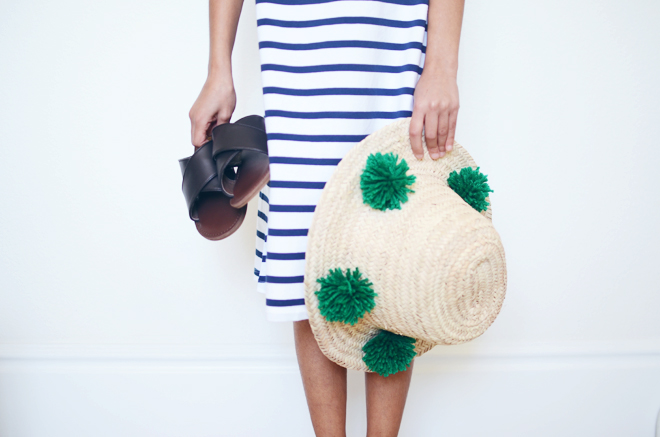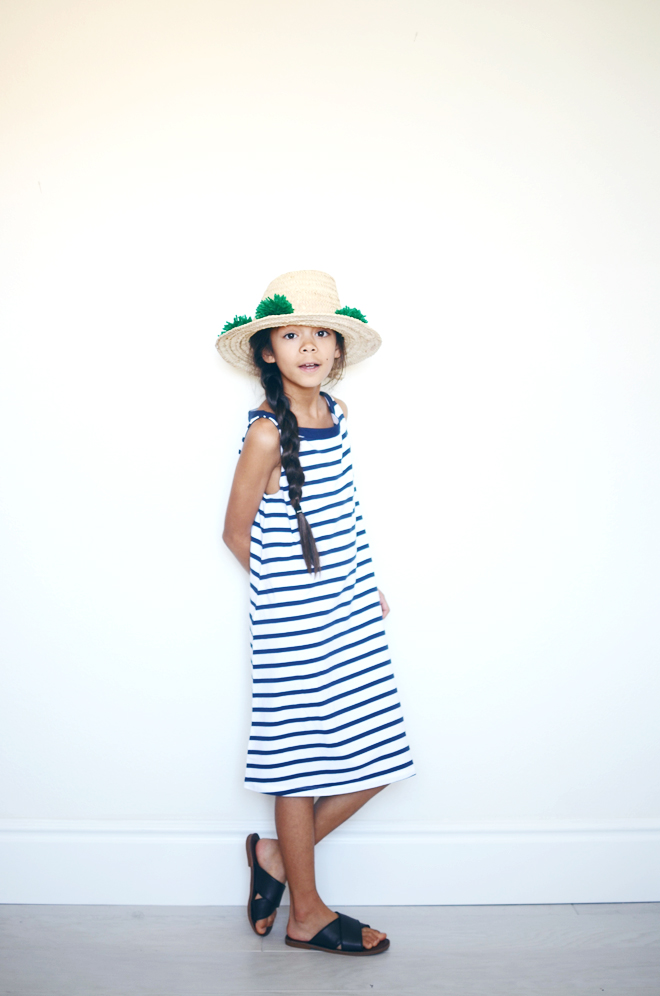 It's really warming up over here and we have plans to get out and enjoy the sunshine this weekend, even if it's in our own backyard. True is especially excited she will get to wear her pom pom hat out. There will be no need for sweaters, and all the sleeveless tops and dresses will be put to good use. Also, our feet will be getting plenty of sunshine since it's sandal season too. I'm so excited to have the glorious California sun back because the cold was making me really lazy and wanting to stay in bed all day. I don't know how the rest of you do it with those negative temperatures in the winter, I would never get anything done. Hope it's warming up in your neck of the woods as well!
on true: stripe knit tank dress and crisscross leather sandals, c/o lands' end. hat, thrifted.
Save
Save
Save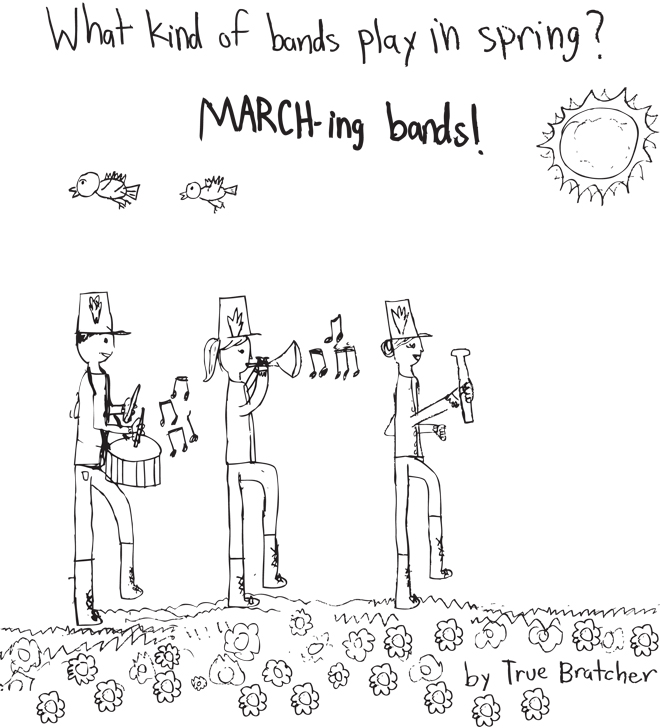 The girls are always so eager to share a joke here, and we are especially excited about spring's arrival. It's coming, so get ready to bust out the marching band!
Here's the print out and see other kid jokes here.
Save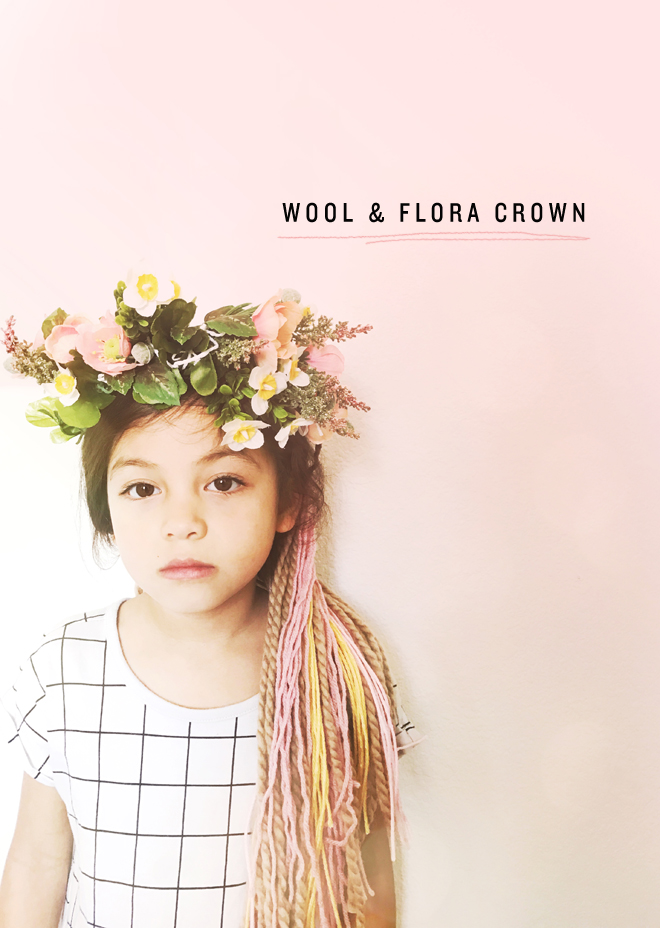 Wool & Flora Crown
Supplies:
Bunch of faux flowers
Raffia covered wire
Wire cutter
Scissors
Twine (ribbon)
Yarn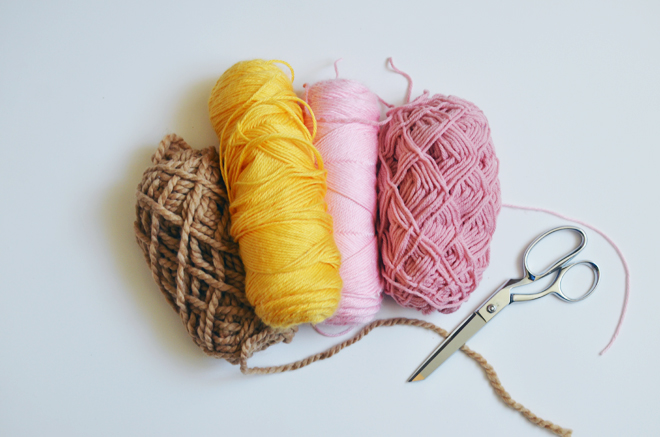 Directions:
1. Measure the wire around the head, add a couple inches to each end (so they can overlap when connected), and cut wire. Cut out short stems of the flowers, bunch them together, and tie onto desired spot on the wire using a 8″ strand of twine/ribbon. Continue to add flowers onto the wire until desired fullness. Tie the twine/ribbon throughout to secure onto the wire. Overlap the wire ends together to desired size, and twist around each end to secure.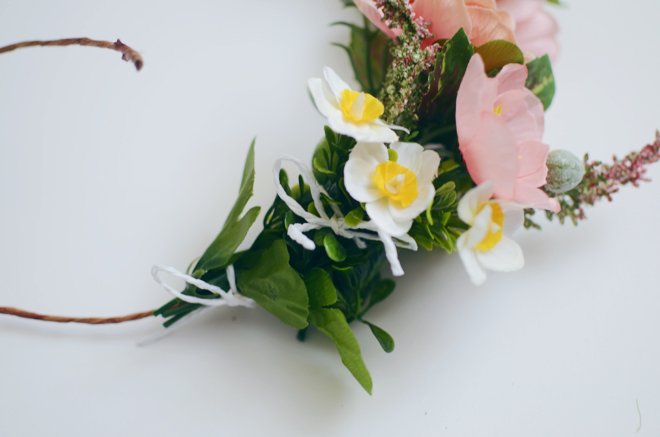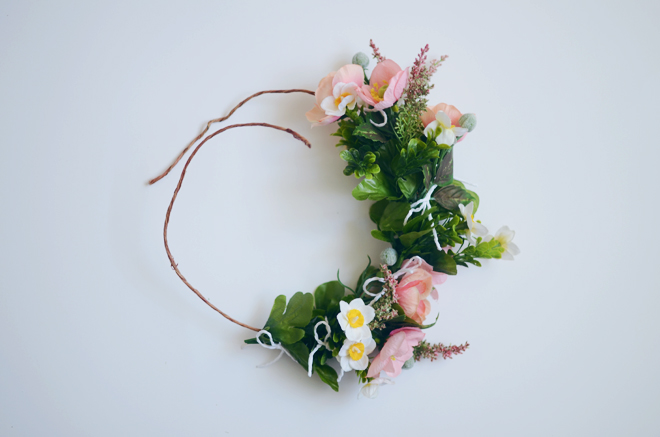 2. Cut out long strands of yarn and Lark's head knot them onto the crown.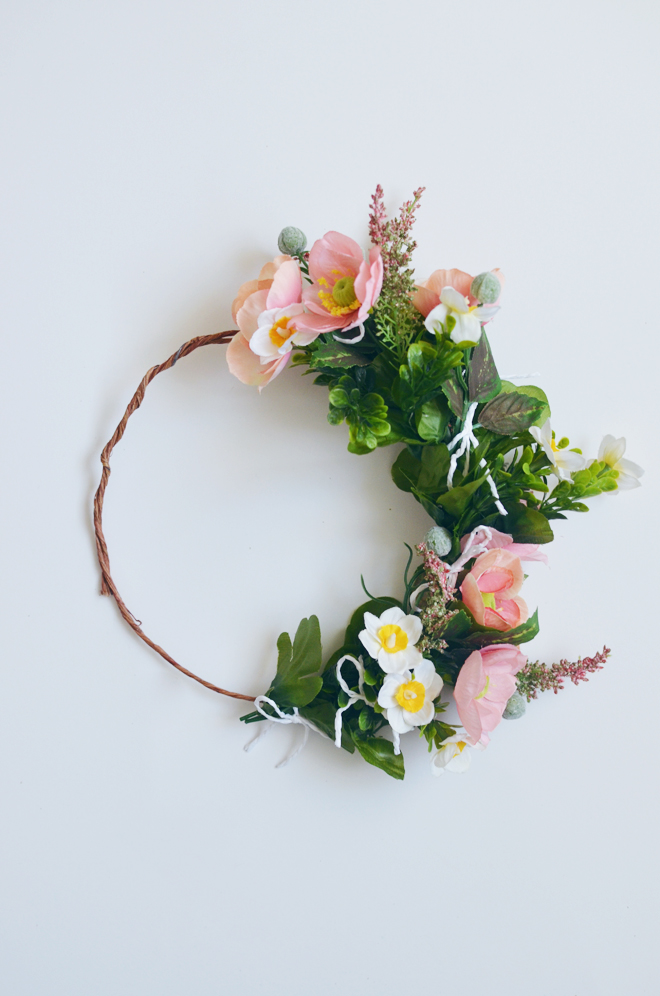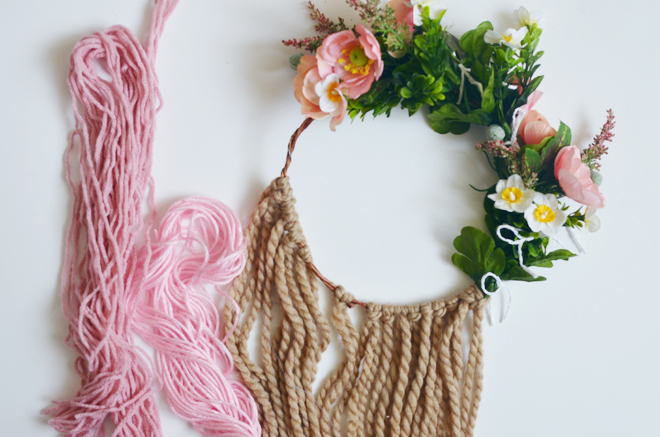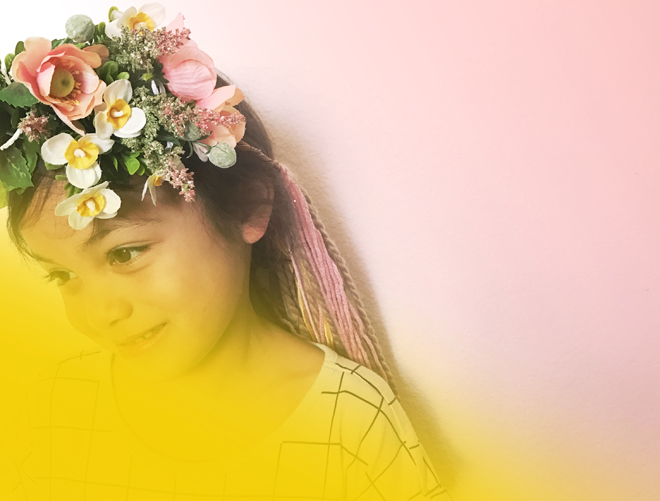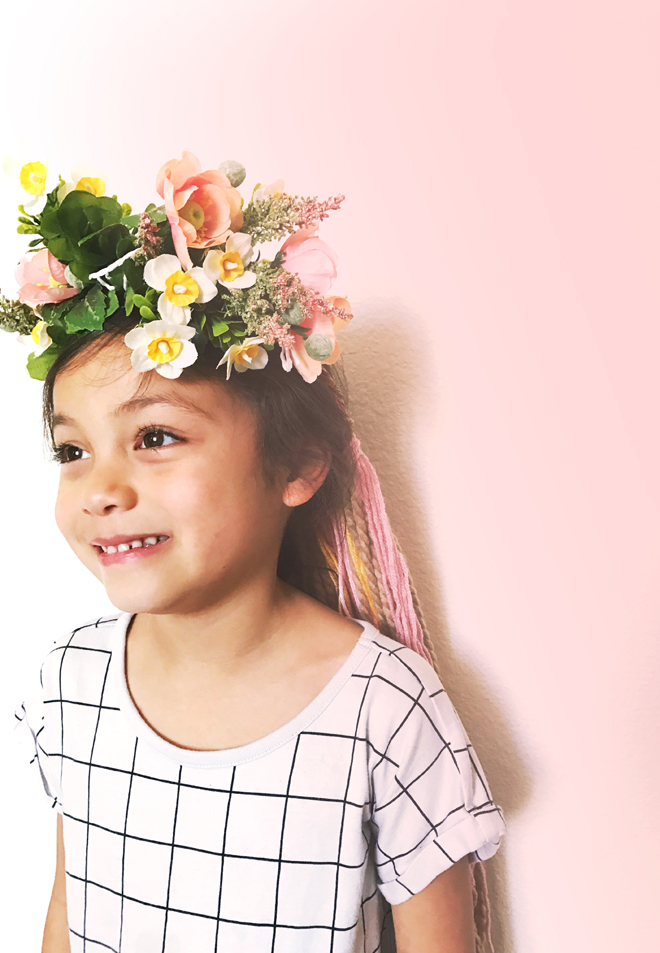 The girls and I went to Michaels the other day to pick up some thread and we perused through all the faux flowers because the aisle was so colorful and pretty. They picked out this bunch to bring home and requested a floral crown. With four girls, crown requests happen quite often. If you look back in my project archives, you will see we've made several. I like how easy this one is because instead of wrapping each stem with floral tape or wire, it was simply tied on with a piece of string. This makes it a project the (big) girls can do without me. The younger two need a little more supervision and guidance in determining how long to cut the stems and ribbon. March 20th… we are counting down until spring is officially here. I think we will be wearing our crowns to usher in the new season. Peruse past crown projects here.
Save
Save
Save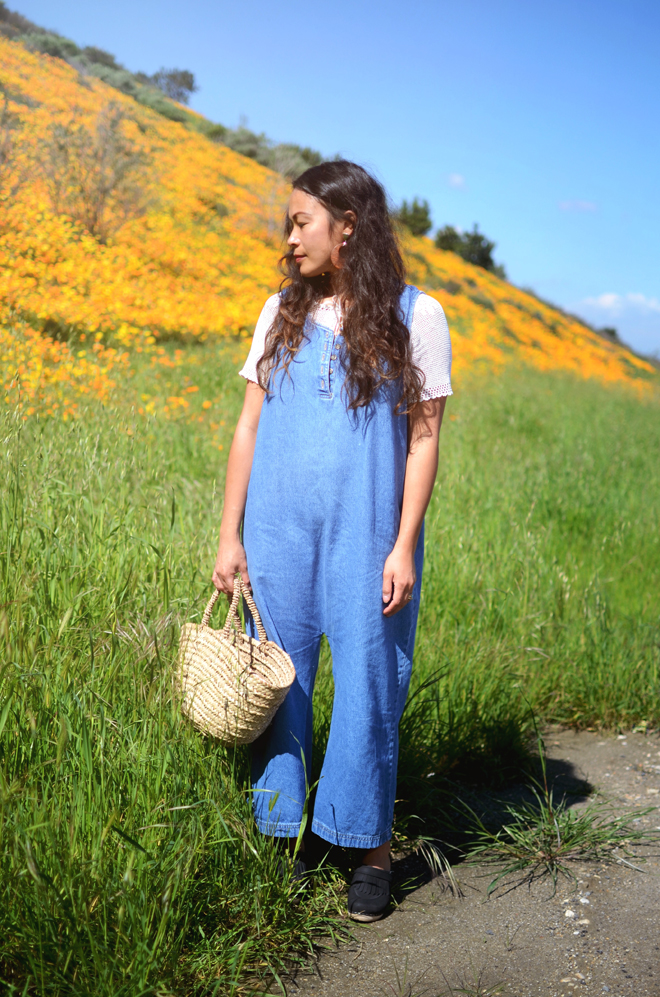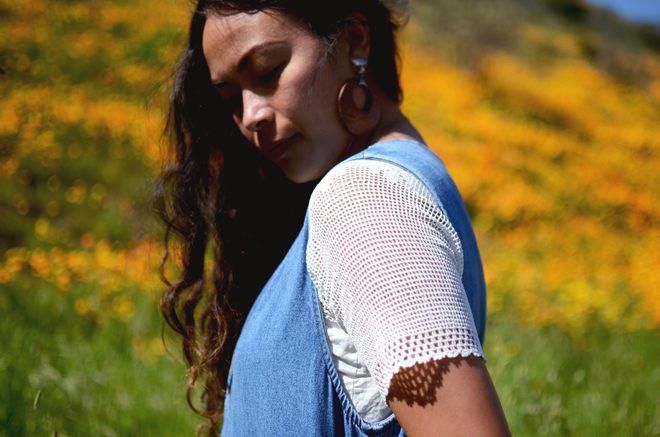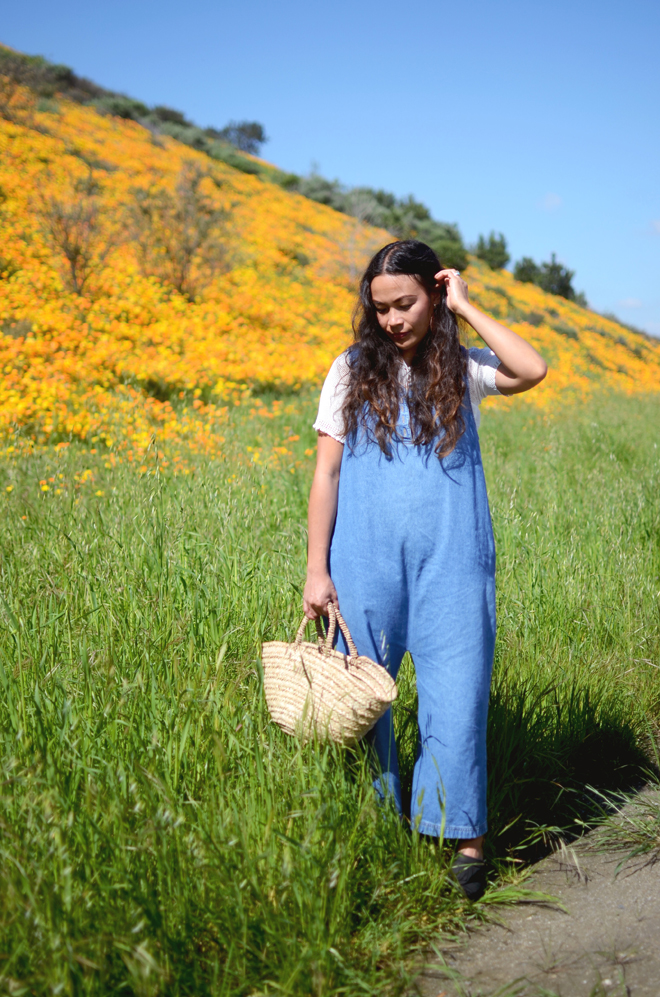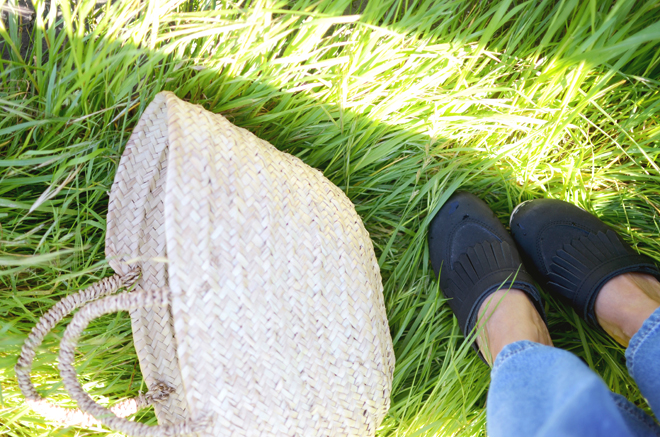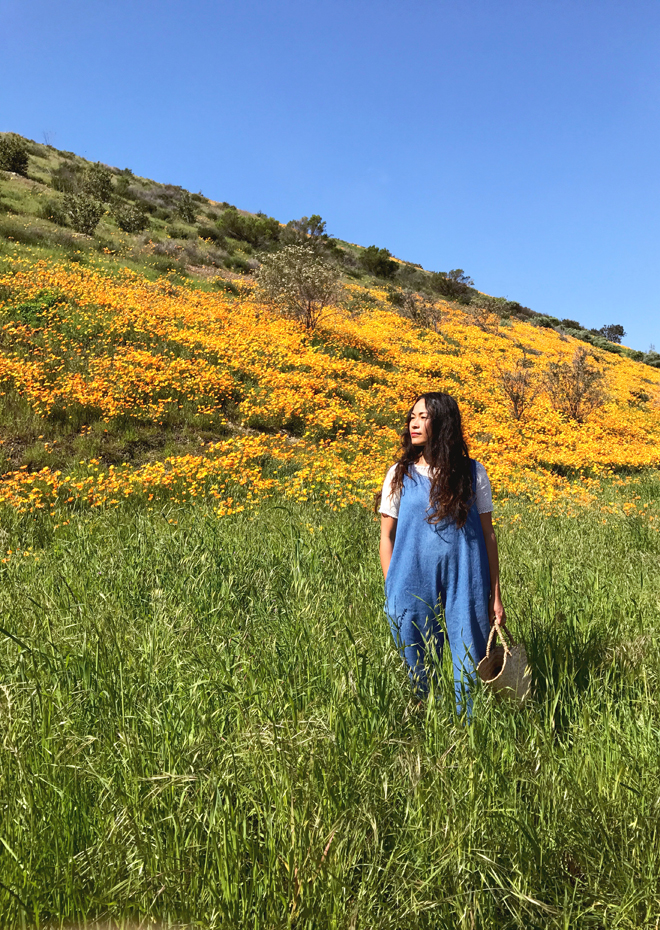 I have another dress to jumpsuit project to share with you. I drew out an illustration here, so you can see how easily you change a large dress into a jumpsuit. It's best to buy a dress a few sizes bigger than your normal size. If it's too form fitting, the leg will bunch up too much and look weird. I cut this leg a different way than I normally have in the past; I wish I did my normal straight cut up the middle. Nevertheless, the jumpsuit still came out close to what I was thinking and they give me Ilana Kohn vibes (very similar to this jumpsuit).
Something to note, the dress has a Henley style neckline, so I can easily put on and take off the jumpsuit. If the neck opening isn't large enough for you to wiggle your body into, you would have to create a key hole neck opening at the back. To make your own, get the illustration here. Check out other dress to jumpsuit projects here and here.
on me: edwardian top, vintage from ms. tips (similar here). jumpsuit, thrifted and altered (this dress would definitely work for this project). earrings, vintage (similar here and here). chicago clogs, c/o maguba.
Save
Save
Save
Save
Save
Save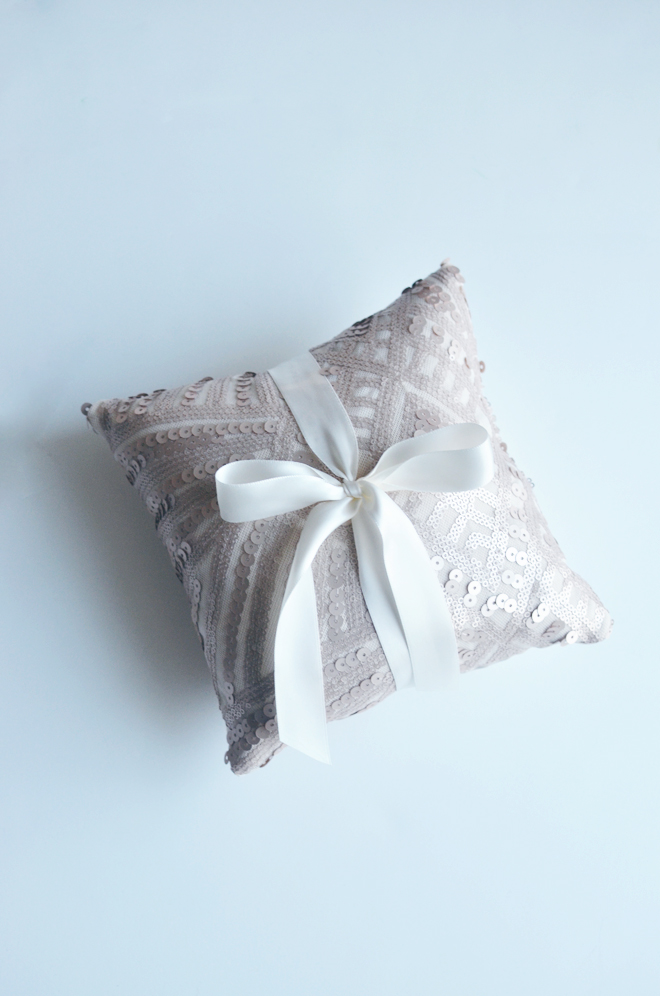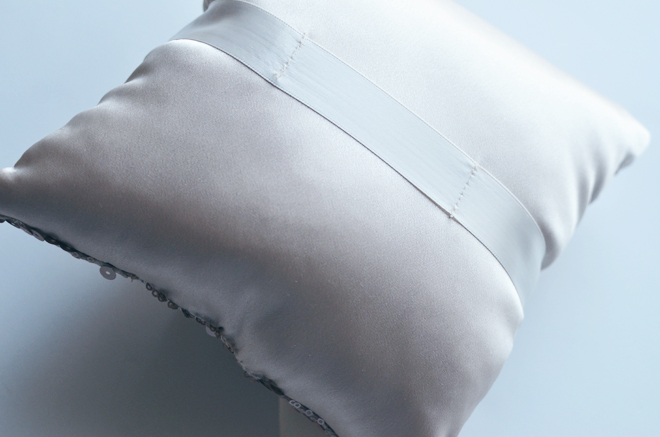 Ben's cousin got married earlier this month and I had the wonderful job of making the ring pillow. The color the pillow needed to be was champagne, and the sequins and satin fabric I found at Joann's worked perfectly.
When I think back at my own wedding, there were lots of handmade touches. I didn't even know how to sew yet! Had I known, I probably would have made my own ring pillow. I embossed my own invitations, then did water color on them, and I even sewed a button on each one. My wedding topper was something I sculpted from clay (see here). It's been so long now, at least in my mom brain, that I don't remember what else I made. I just remember sitting on the floor of my bedroom always making something. Now with Pinterest, weddings have gone to a whole new level. I'm glad Pinterest wasn't around when I got married.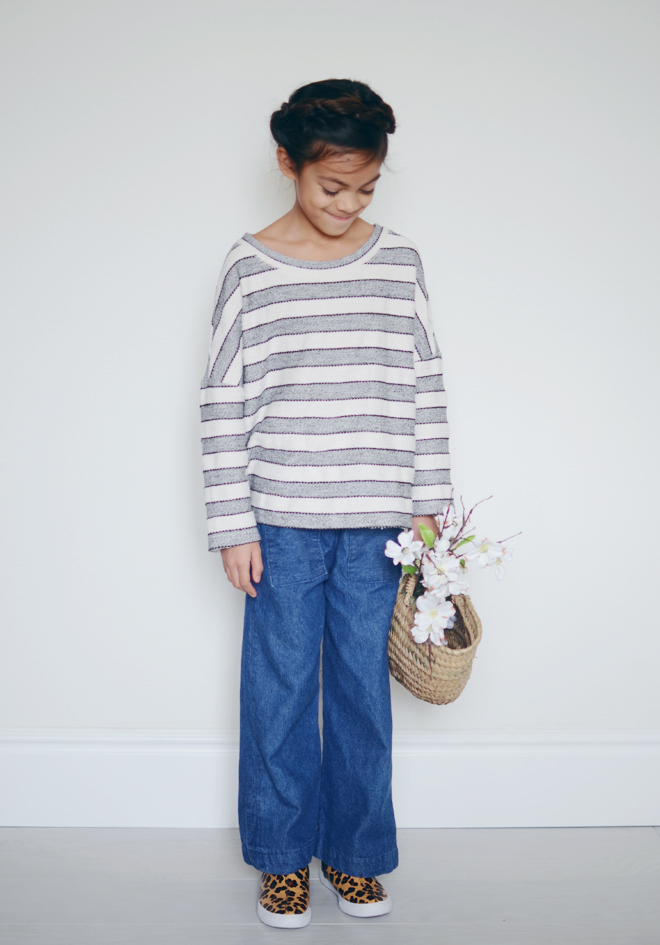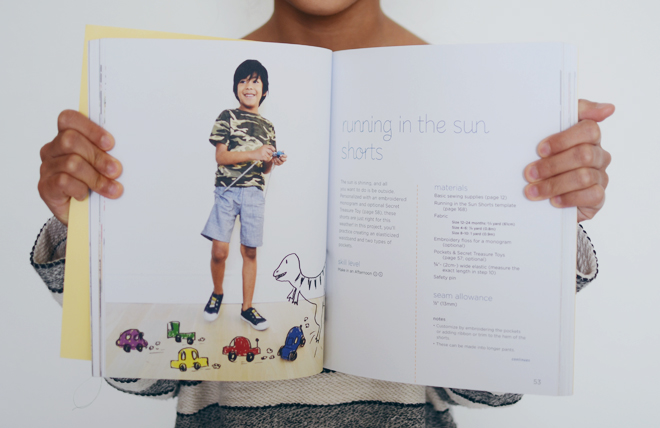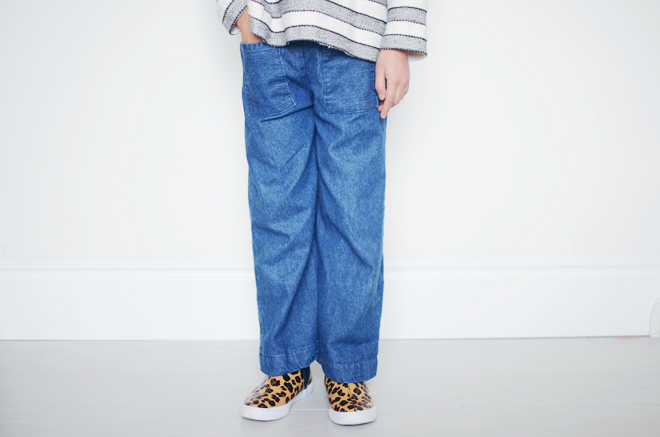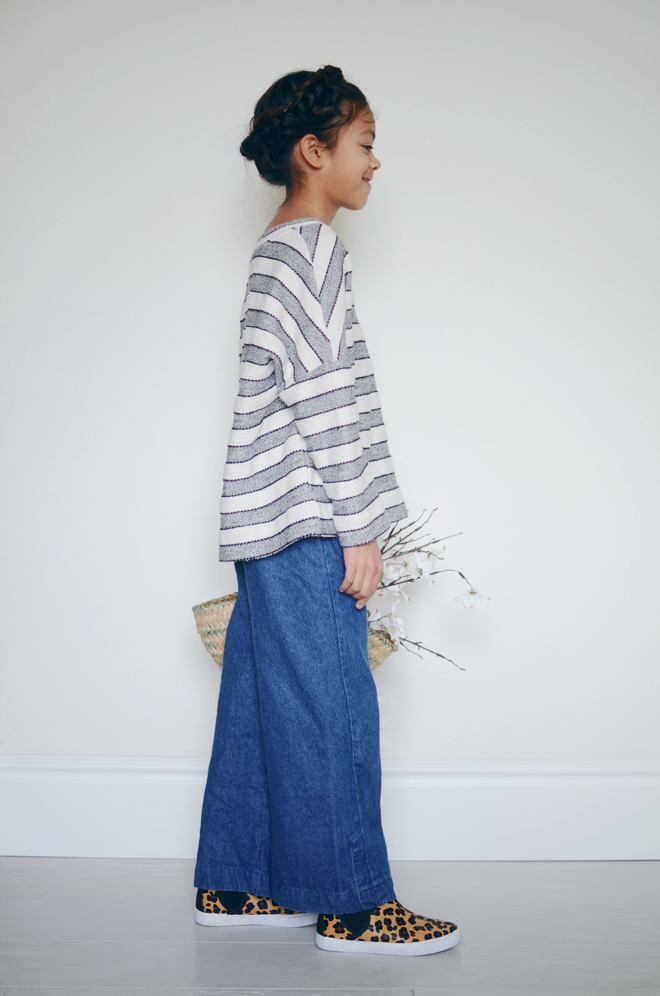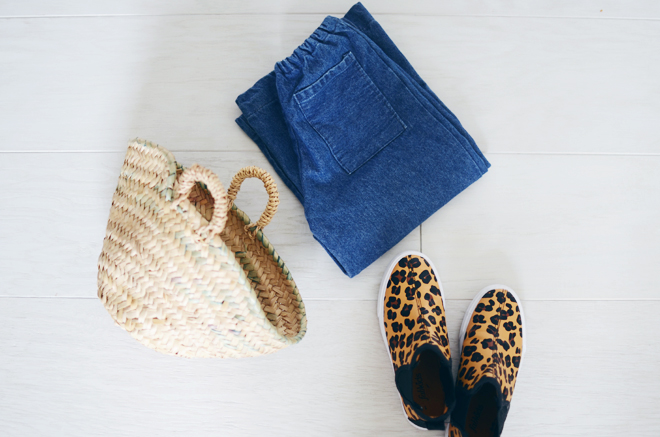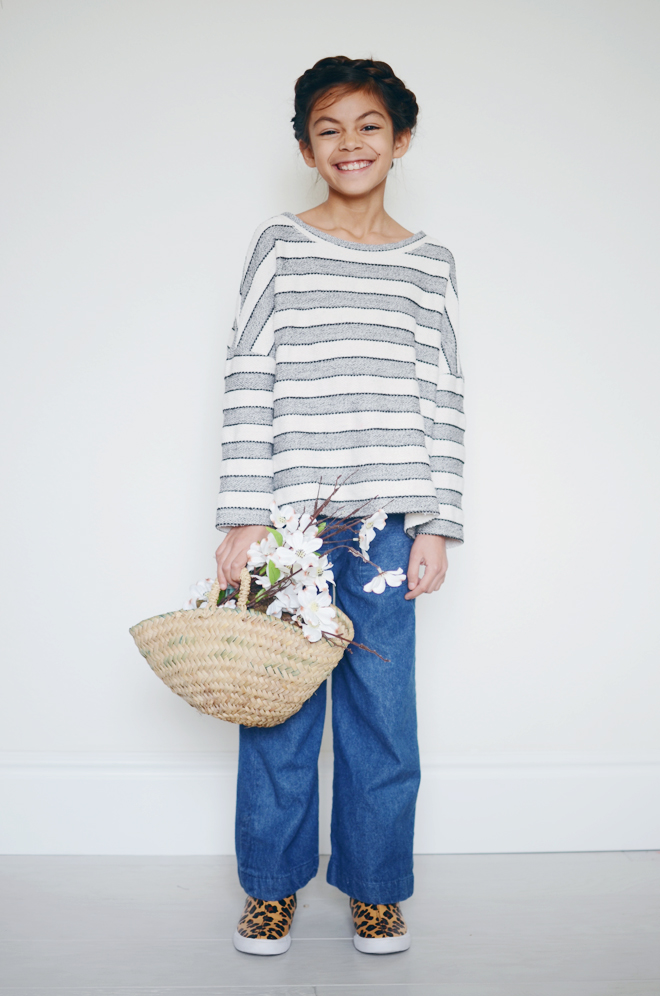 True and Brave are starting to out grow their clothes, so we've been thrifting some cool goods for them. Not only do we look for vintage clothes, but I'll buy clothes in large sizes, so I can deconstruct it and make something for them (or me). I wish I took a picture of the large, denim, wrap skirt I used before I hacked it into this pair of sailor pants. I was much too excited to sew and make them something, and I didn't want to stop to snap a picture. The skirt was only $1.50, which is a good price for a piece of fabric (and it was made in the USA), and I knew it was enough fabric to make them a dress or a pair of pants.
True is a lot like me and does not like skinny jeans at all, so I made her (and Brave, since they share) some sailor-esque wide leg pants. I followed my shorts pattern and instructions in my book, Let's Sew Together, and just widened the leg portion to give it a slight bell shape. Sewing pants may seem intimidating, but really, it's 4 almost identical shapes that you connect together. Give it a try and you'll be surprised how easy it is to sew pants!
on true: top, thrifted (similar here). pants, homesewn (similar here). basket, vintage. sneakers, c/o fabkids.
Save