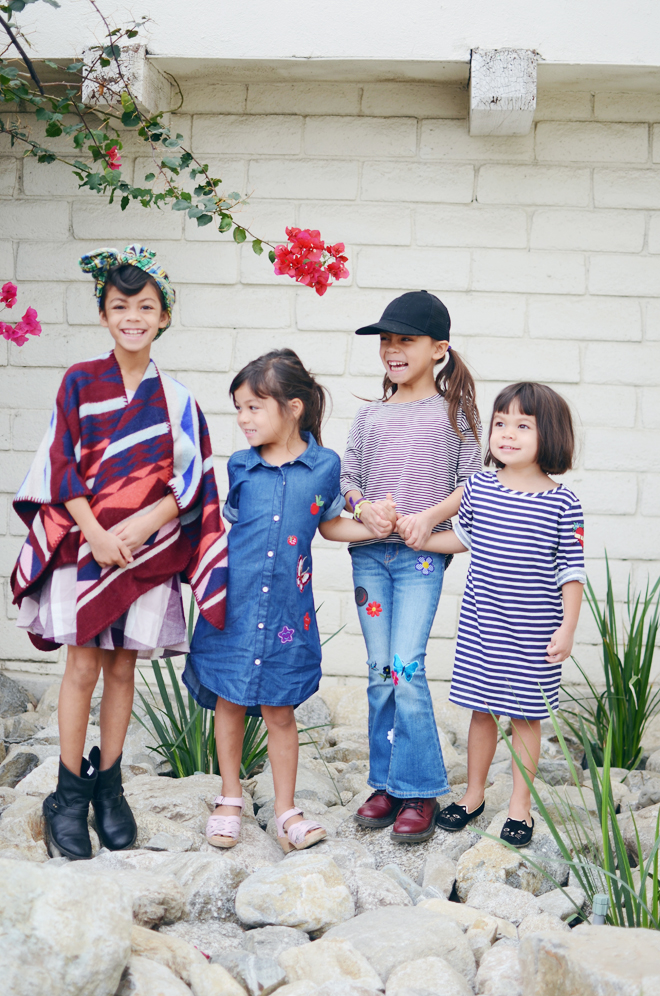 I had a couple vintage iron-on patches that the girls loved, so I ordered more (from here) so that we could use them to decorate some clothes. It was a quick project that we all loved doing together. They even got a kick out of doing the ironing themselves (with my supervision of course). We chose to put it on Brave's denim flares, this denim dress, and this  striped dress. True's dress is a buffalo plaid, and the patches looked too busy on it, so we didn't iron anything on to hers.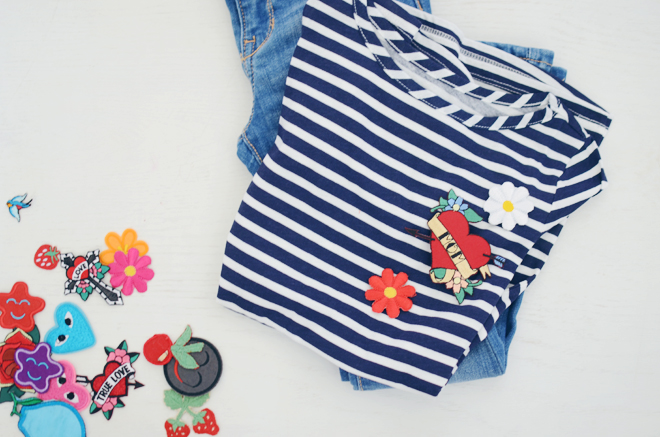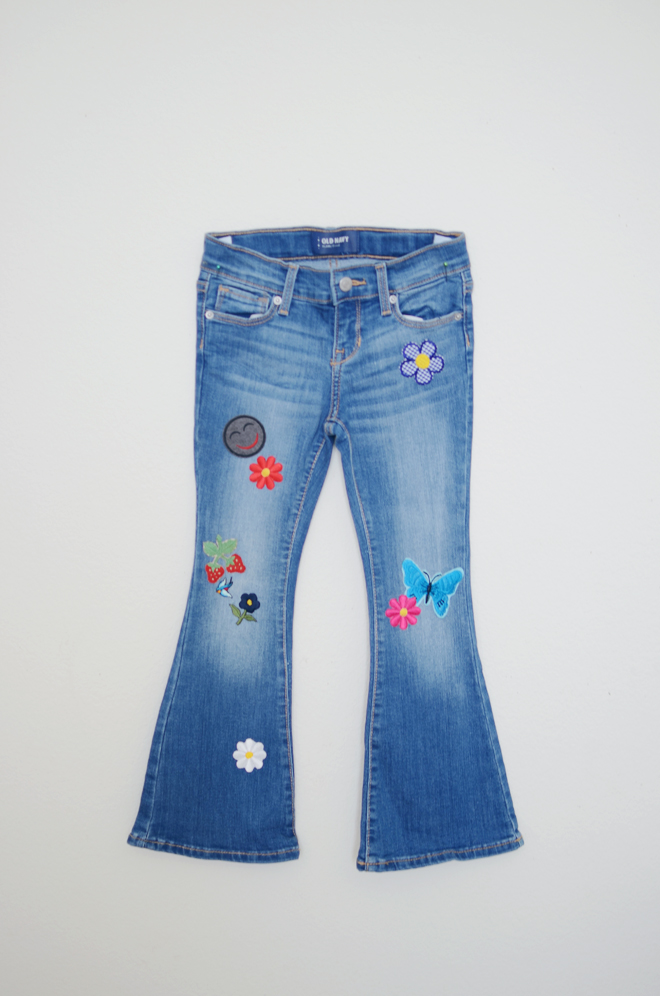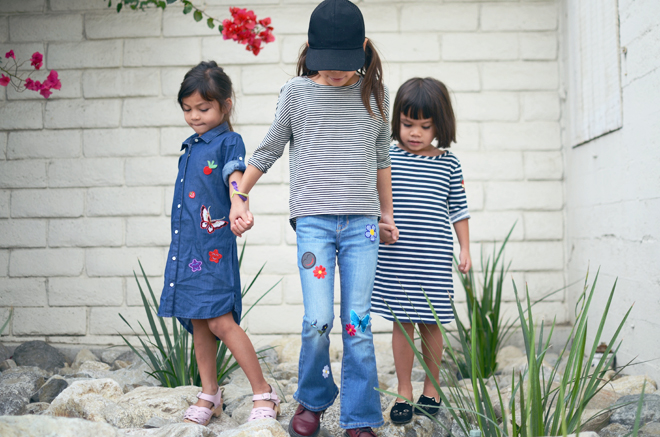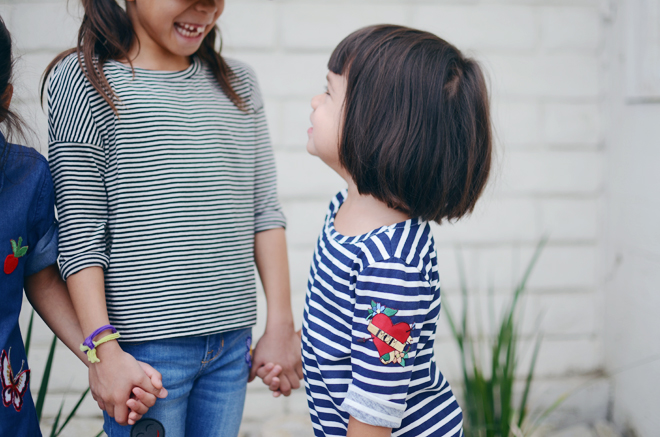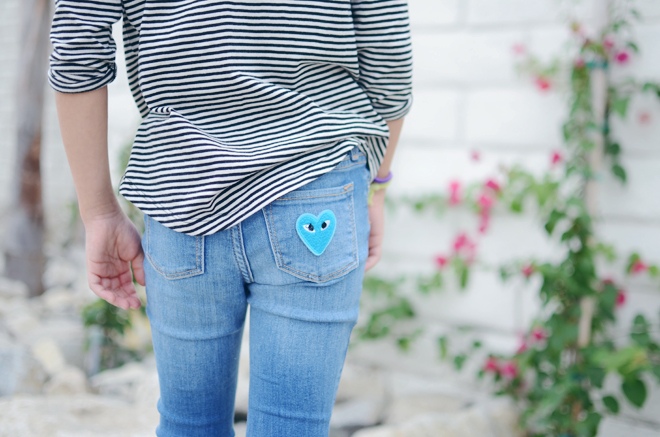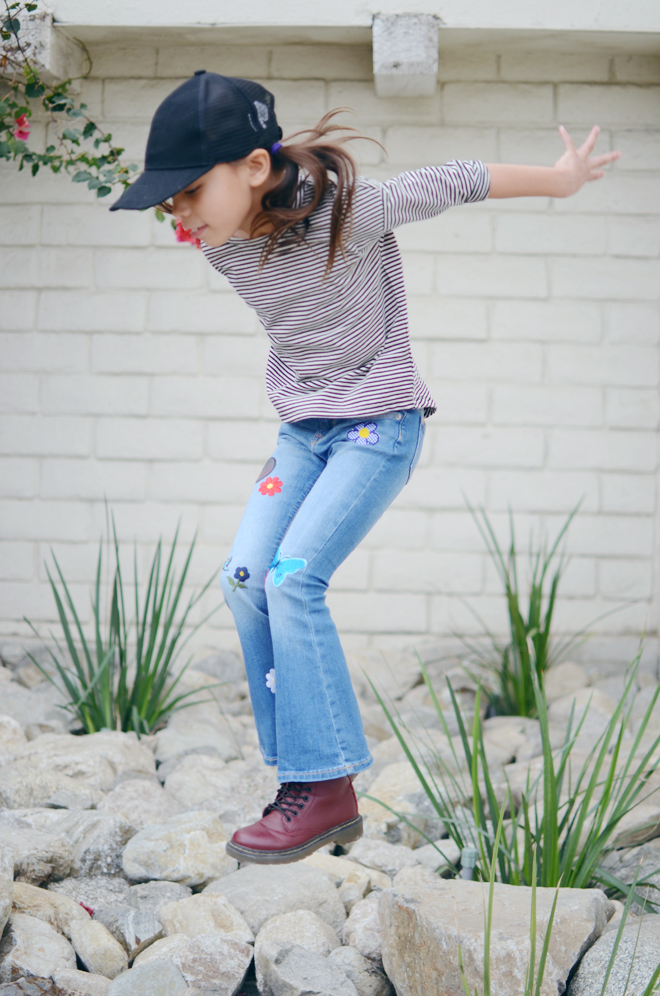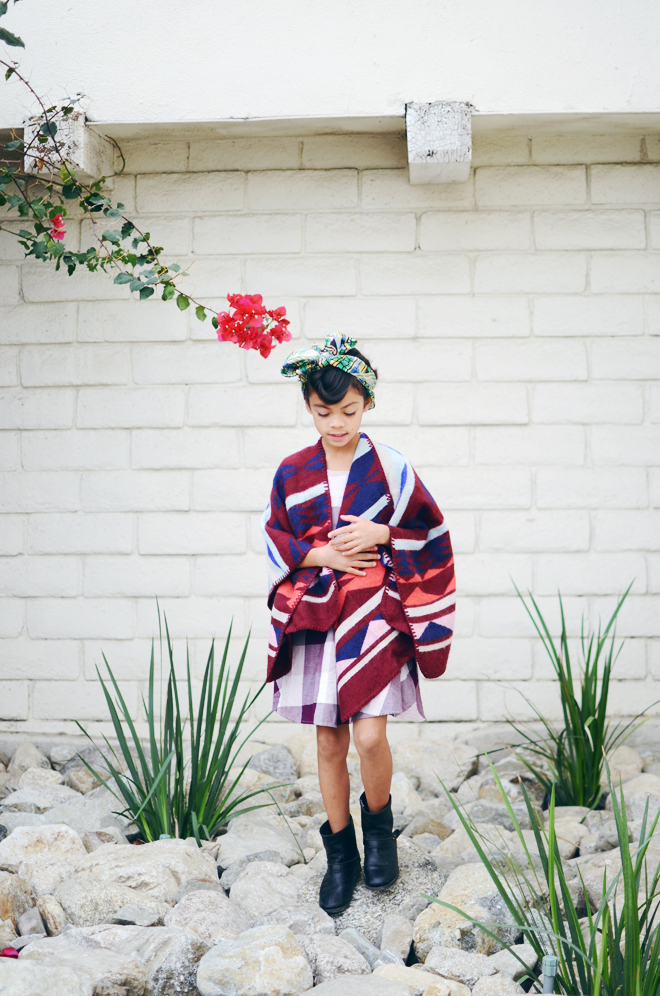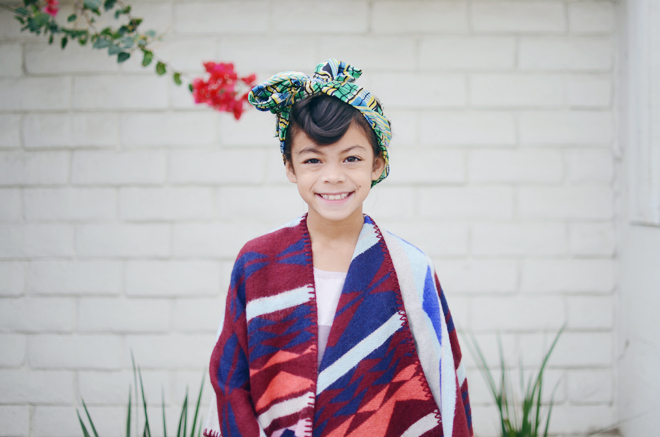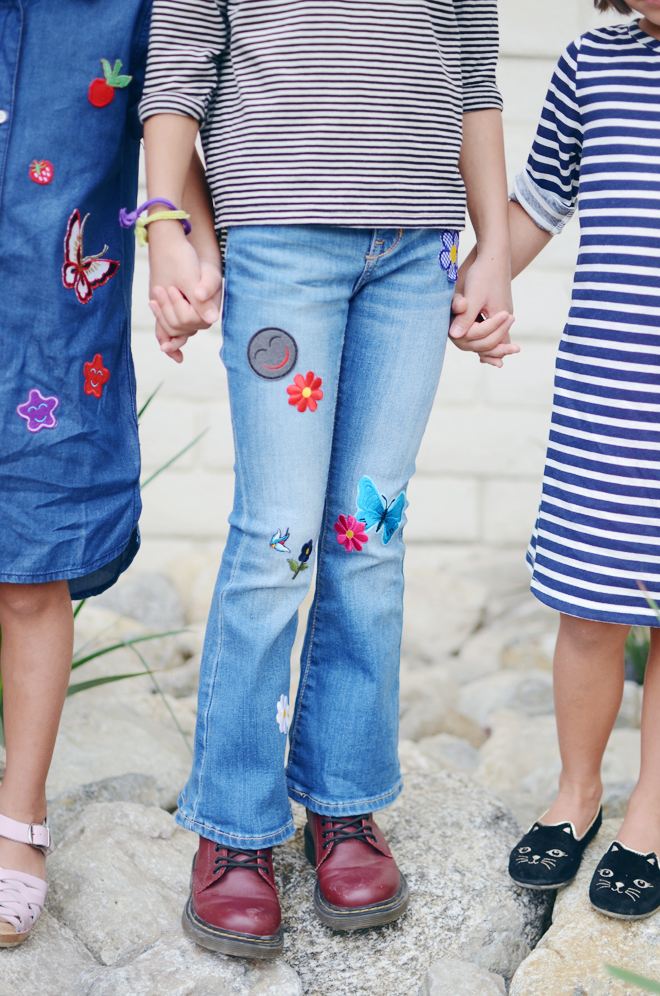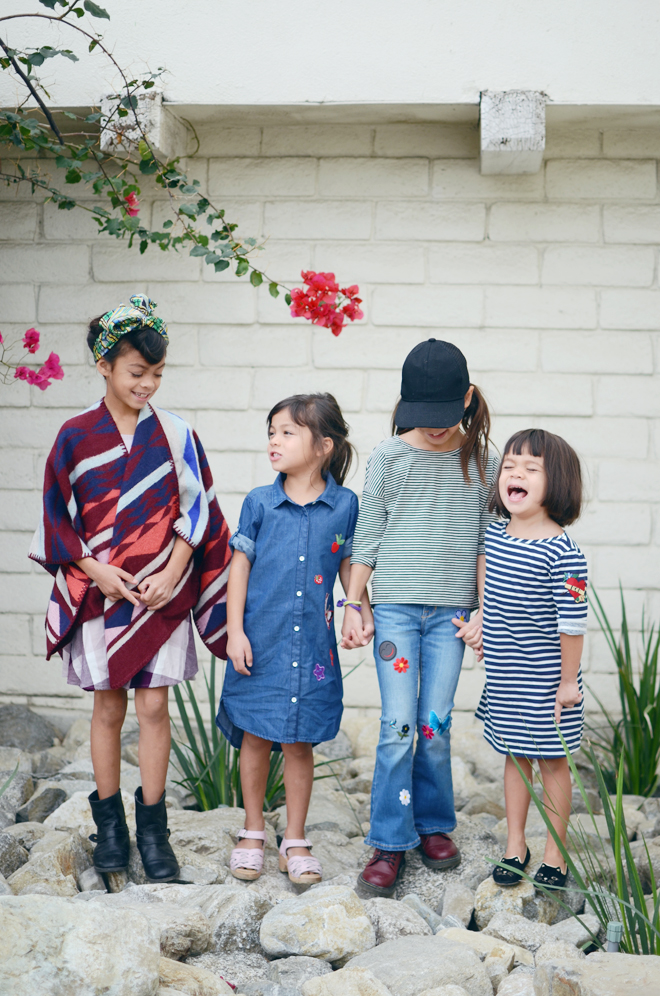 There was one patch that was really old, so it didn't stay on. I will have to hand-sew that one back on, and I plan on securing the rest as well. It was a simple and fun way to add some quirk to some of their clothes. We have plenty more to use for some other things.
Glow got the patch that said "MOM" because she always needs to be next to me. We joke that she is obsessed with mommy. When it's family movie night, everyone is cuddling in bed, and I'm usually the last to join … typically, she can be found sitting by herself far away from everyone and saving me a spot. Once I get in, she snuggles right up to me, and she does not like to share mommy with anyone else. I guess that's what happens when you're the baby.
on true: buffalo plaid dress and sweater cape c/o old navy. boots, gap (similar here). on brave: striped tee, flares, and trucker hat, c/o old navy. docs, shoes.com (similar here). on soul: denim dress, c/o old navy. clogs, lotta from stockholm. on glow: striped dress & cat shoes, c/o old navy.
This post is sponsored by Old Navy. Thank you for your continuous support of this space and the brands I partner with.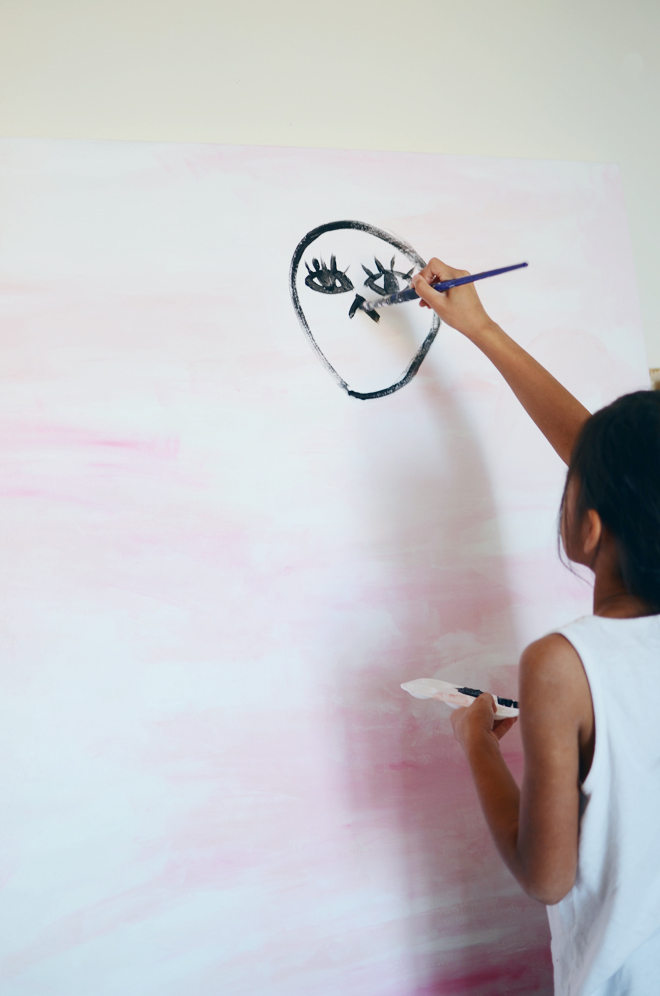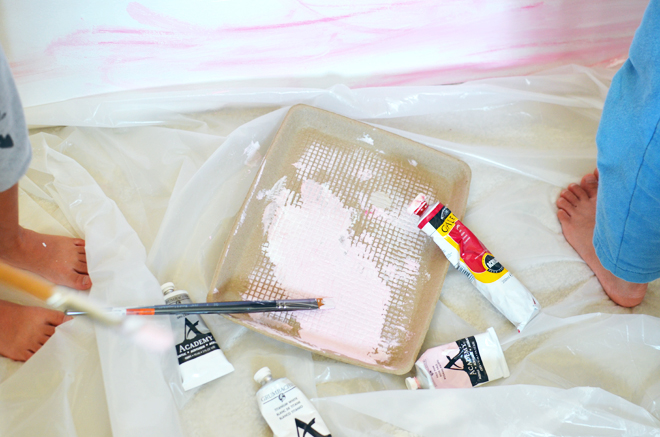 The girls worked on a giant canvas we started a couple months ago. We finally got back to it this week and the whole thing is all them (I did give direction on color and direction of paintbrush strokes). As they were working, I was a little nervous and unsure of the outcome. Letting kids go to town on a giant canvas is a real good lesson in learning how to release control and just let them be. They are much more talented than me, and the rawness that comes out in the artwork of children is just beautiful and unique. Thus, I figured it's better to let them paint something than try my hand at it. They have to finish up a few things, but we will make sure Ben hangs it this weekend.
This week has been all about art projects for our home (the furniture shopping we did last Saturday got me in a decorating mood). Next up, finish Halloween costumes; fingers crossed that I finish them today!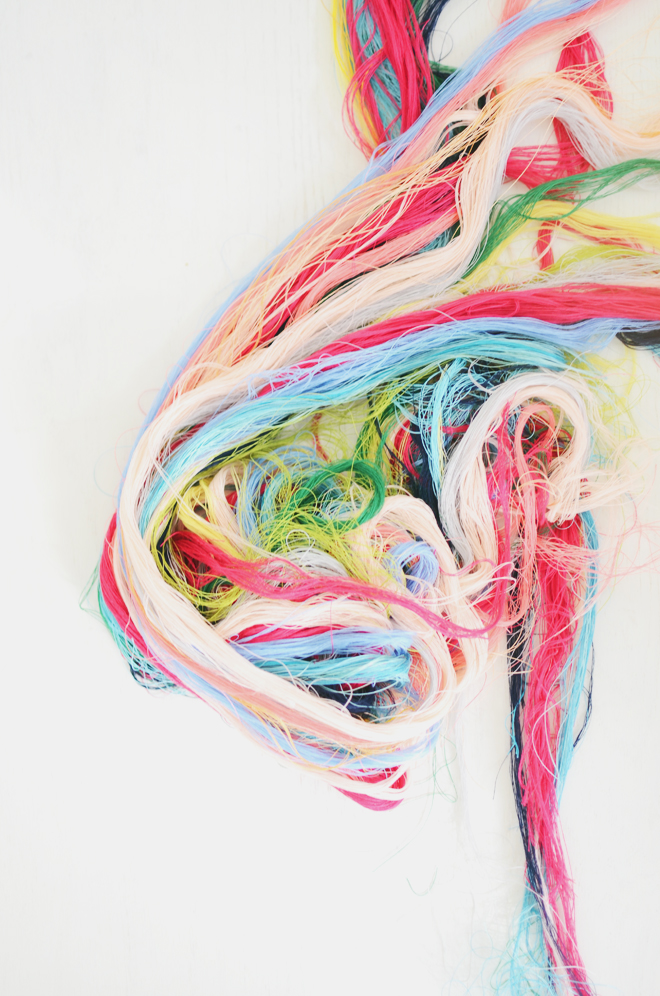 We had a day off from school on Monday, so the girls played, and I worked on a fun little project that popped into my head Sunday night. Thus, Monday was spent with lots of colorful thread, and I finished it in the wee hours of Tuesday morning. Yippee! Now, I just need Ben's help to hang it. I will be sure to show you once it is up!
When I get an idea stuck in my head, or start on a new project, I can't really rest until the idea or project is completed. I get obsessed. I'm motivated and working hard to complete it, but sometimes I drop the ball on other things. Anyone else the same way?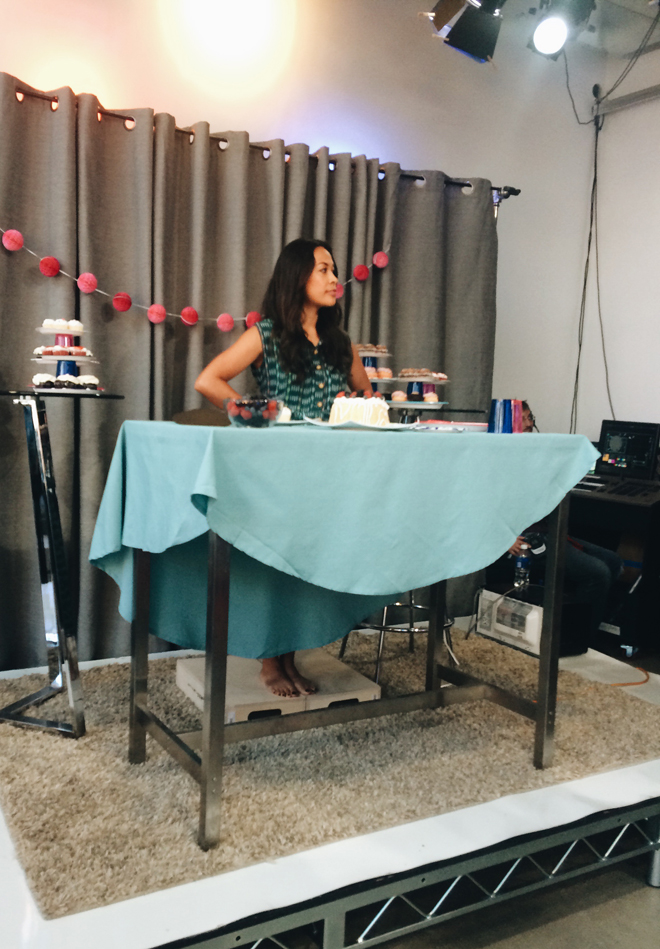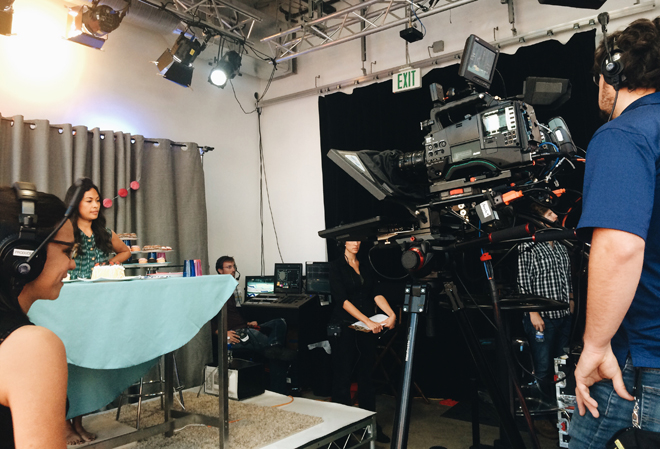 A couple months ago, I filmed a couple food segments with FM in the AM and wonderful host Susie Meister. They segments are live now, so you can learn how to make paper plate cake plates, or watch me conquer a "DIY with 5 Supplies" challenge and come up with a "Chocolate Fix in 46."
Boy was I a ball of nerves, but the whole crew made me feel so comfortable. The girls love watching the videos because to them I was on a "Cutthroat Kitchen" type of show since I was given a food challenge. Ben laughs during the "DIY with 5 Supplies" segment because I'm totally not using the knife safely. I was so nervous, and it was a knife I wasn't used to using that my chopping skills there are terrible, so don't chop like I do in that video. And as you can see in the photos above, I'm such a shorty that I had to stand on an apple box. Now, I know how Tom Cruise feels like. HA! I hope you enjoy watching the segments (it's always interesting to hear what a blogger actually sounds like) and I encourage you to try out the recipes and projects … they are really simple and delicious!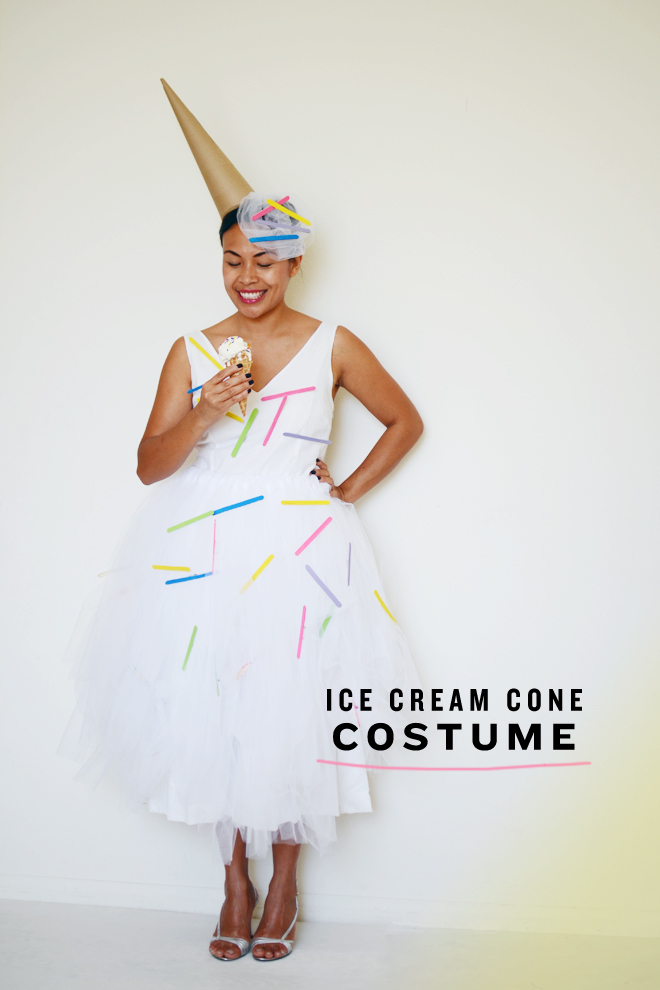 Ice Cream Cone Costume
perfectly sweet for any ice cream lover
Supplies:
2 rolls of tulle (2 for an adult, 1 for a child)
1 yard 3/4″ knit elastic
Scissors
Craft wooden sticks
Bar pins
Craft paint, various colors
Glue gun and glue stick
Hand sewing needle
Coordinating thread
Large brown paper (or grocery store brown paper bag)
Bobby pins (to keep cone on head)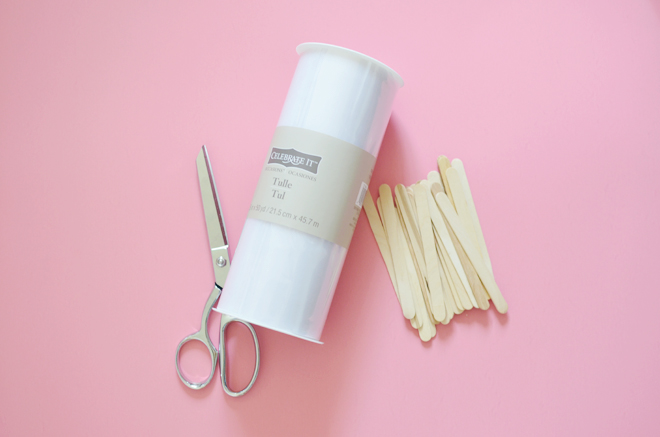 Directions:
1. Measure the length you want your tutu, double that measurement, then add a couple more inches. This is the length you will want to cut out all your tutu pieces. For an adult tutu, I used almost 2 rolls, but if making for a child, 1 roll should be sufficient. Set aside about 4 feet of tulle for your headpiece.
2. Measure the waist with the elastic and then cut it about 5″ less than the waist measurement. This keeps it nice and snug on. Hand sew the short ends of the elastic together with with a straight stitch. Can also leave it the length of the waist, and then adjust after you have all your tulle pieces on.
3. Attach each piece of tulle on to the elastic using a slip knot. Fold the tulle strip in half, put the folded end under the elastic, pull the the other ends through it, and tighten around the elastic. Be sure to keep the elastic flat and not tighten it so much that it bunches up. Repeat until you have reached your desired fullness for your tutu.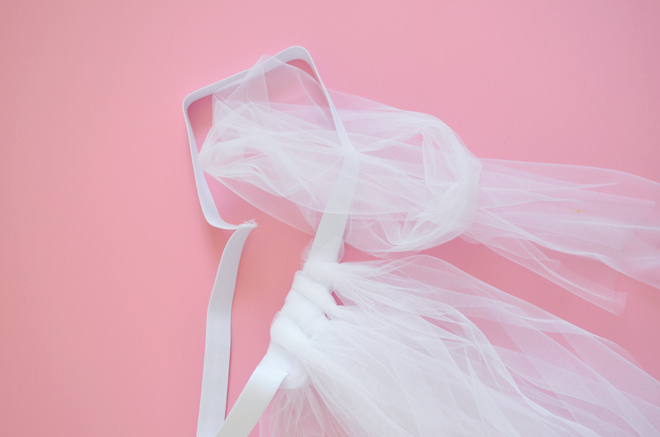 4. Paint your craft sticks to resemble your favorite sprinkle colors. I only did one side, but you can do both if you're feeling ambitious. Once that dries, glue pins to the back of each wooden stick.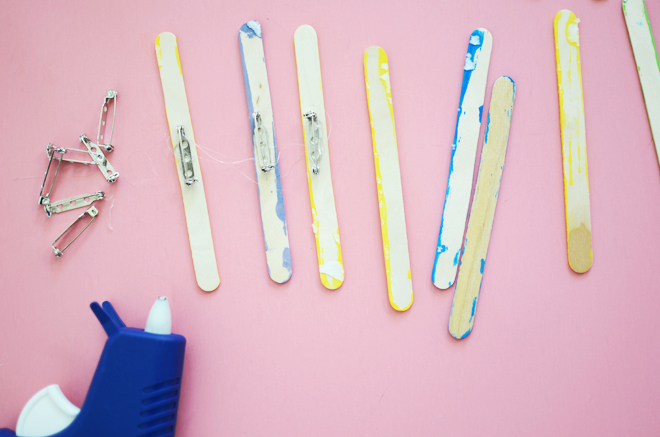 5. On your brown paper,  create a circle with a 20″ diameter. If you're using a grocery bag, you may need to make it smaller. Cut out your circle, then cut out 1/4 of the circle out. This gives a nice visual of the shape of the paper needed to make your cone. Roll your cone and glue the edge to keep the cone in place.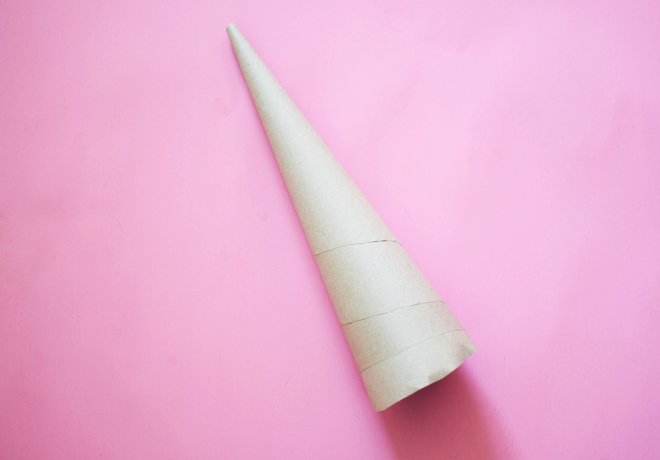 6. To creator the "fascinator" part of the cone, cut out two 24″ strips of tulle. Lay them on top of each, then tie the ends together with a small string or thread. Glue it inside the cone and adjust how you'd like it to spread out on the head.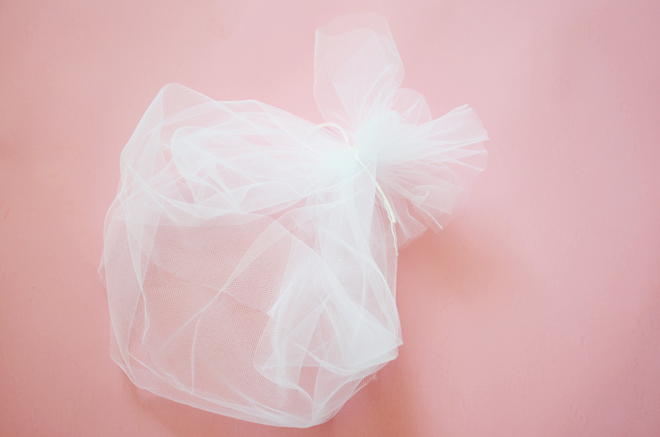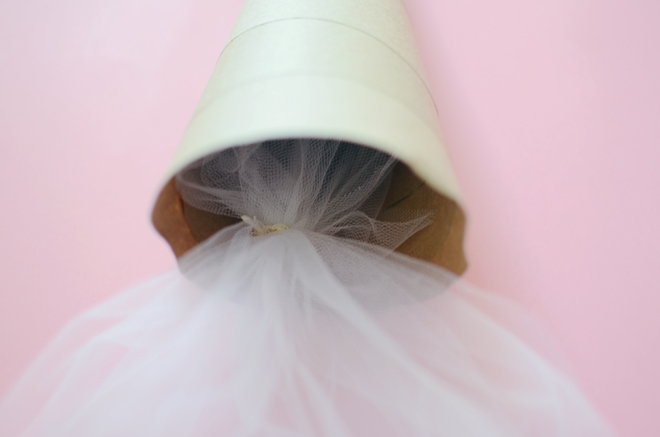 7. Pin your cone in place with bobby pins. It's best to pin where the tulle is and cut a tiny slit on the other side of the cone, and insert another bobby pin to affix that side to your head.
8. Pin on your sprinkles everywhere!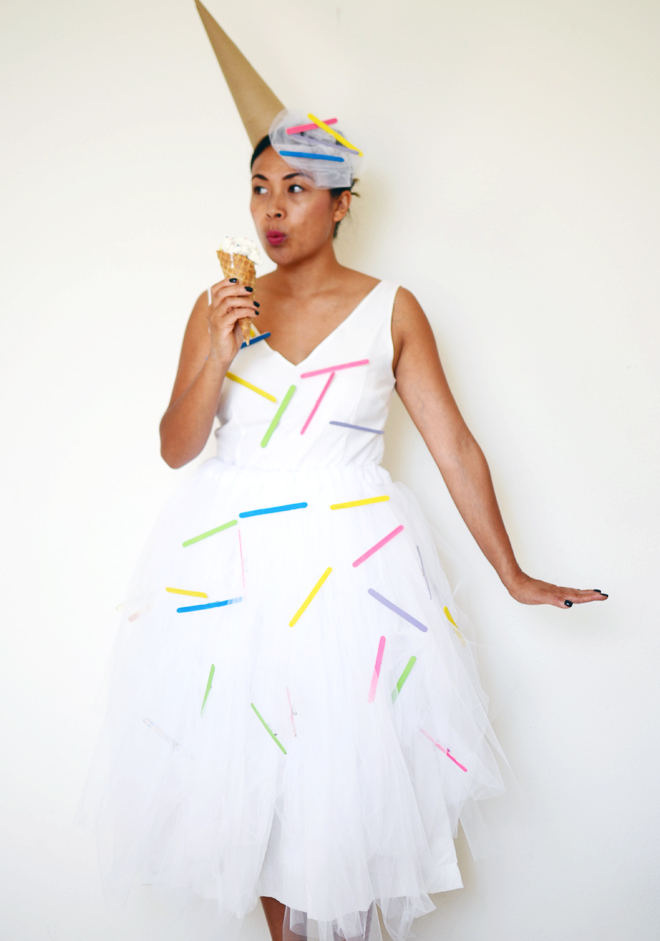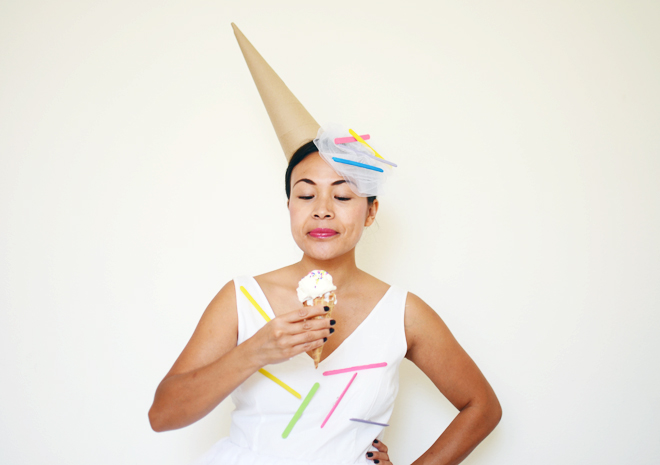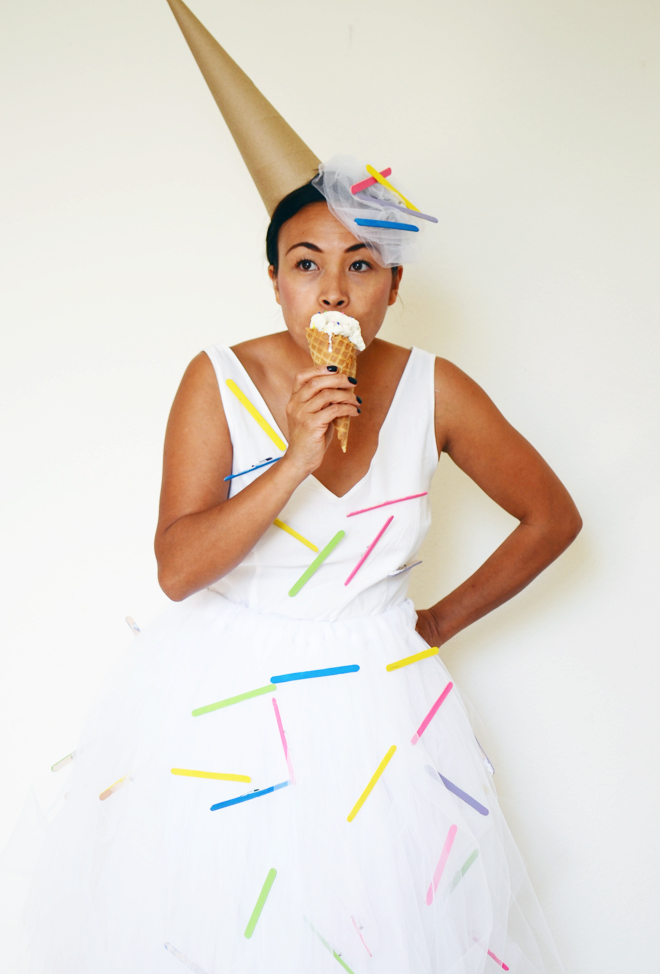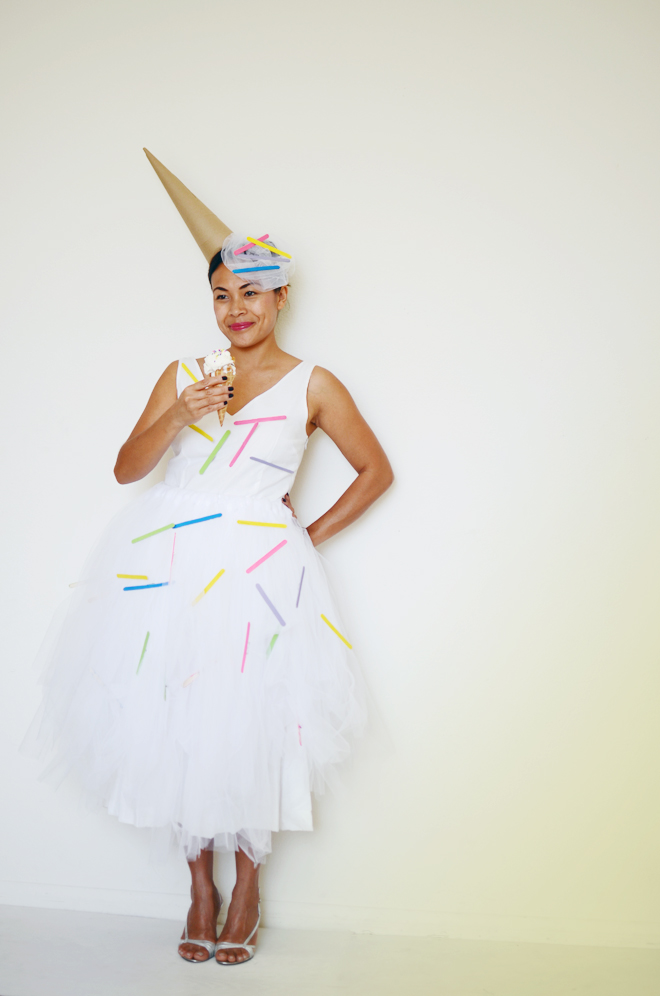 I wore a white dress with my tutu, otherwise a white top and white slip under the tutu would work too. Ya'll know me, I love any excuse for ice cream!
This costume was inspired by this tutorial. A friend of mine asked if I could help her make it, and I excitedly said yes because… well, ice cream! The skirt they used is store bought, so I figured we could make our own using tulle. It's really so easy to make a tutu. Their idea of using popsicle sticks as sprinkles is pretty genius, so there was really no need to change that. I did add some tulle to the cone because I thought the headpiece needed a little something more. I can't wait to pass this costume over to my friend and see her in it!
This costume would definitely be adorable for little ones too! Maybe you can do black and white tulle to make cookies and cream ice cream and figure out a way to put Oreo looking chunks all over. Or do lots of different colors for the tulle and be a scoop of rainbow sherbet. There's just so many costume ideas you could use this easy no-sew tutu for!
Supplies for this project were provided as part of the Michaels Makers Series.
Loading InLinkz ...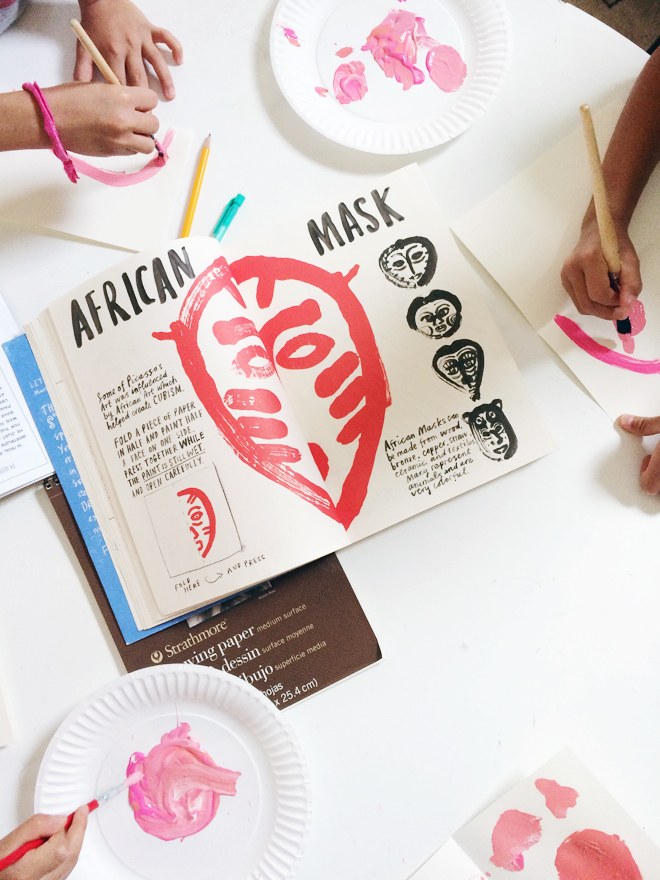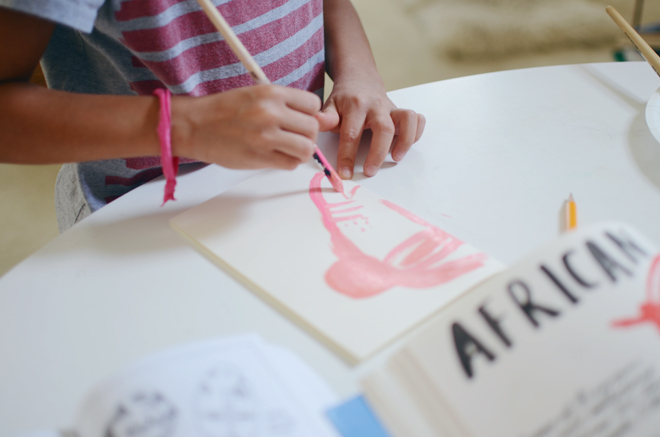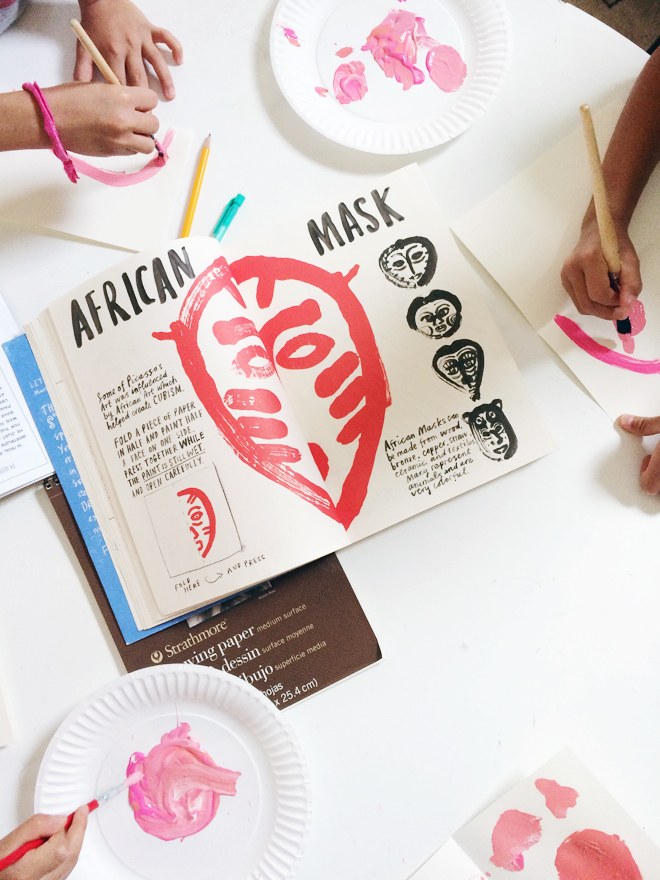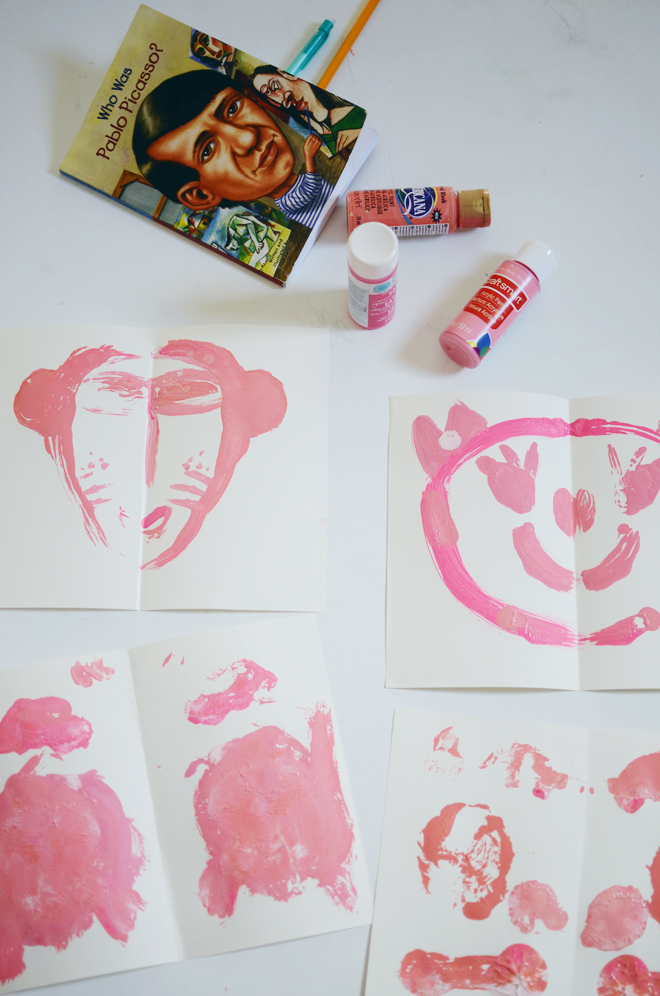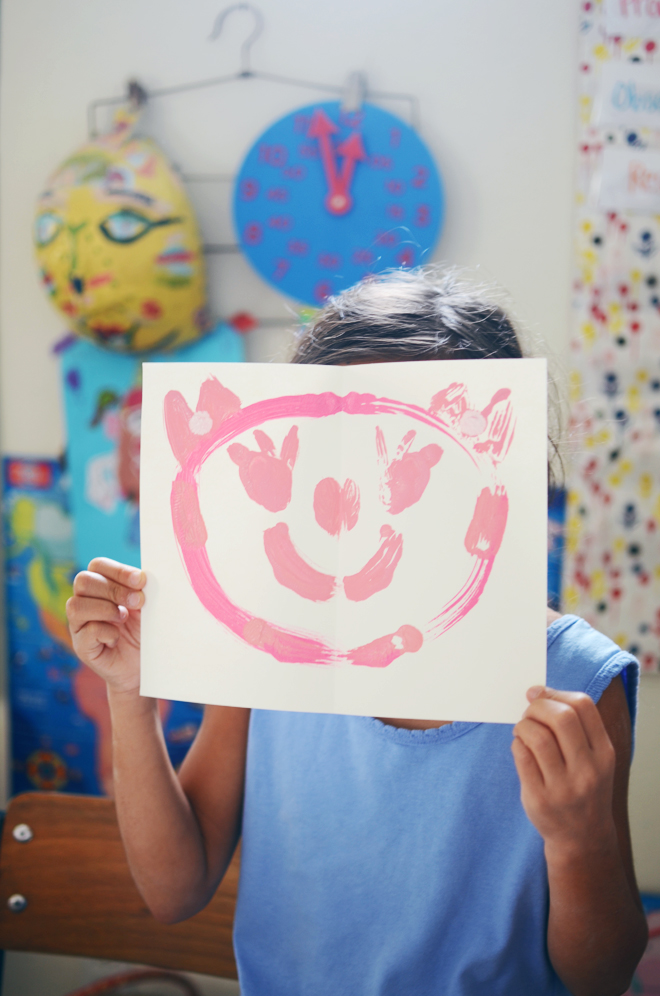 Hello! It's True and I wanted to share with you about our Picasso inspired project and his Rose Period. Picasso studied African masks and those things influenced his creation of cubism, so we wanted to make our own African Mask.  We also learned about his Rose Period, so it was fun to mix the two ideas together.
Brave's was the one that looked most like an African mask, and mine was wearing bows. The Rose Period sort of reminds me of Valentine's Day! I had so much fun making it! It is so fun to do art and I love it because we get to play with colors. I love art so much that I want to be an artist!