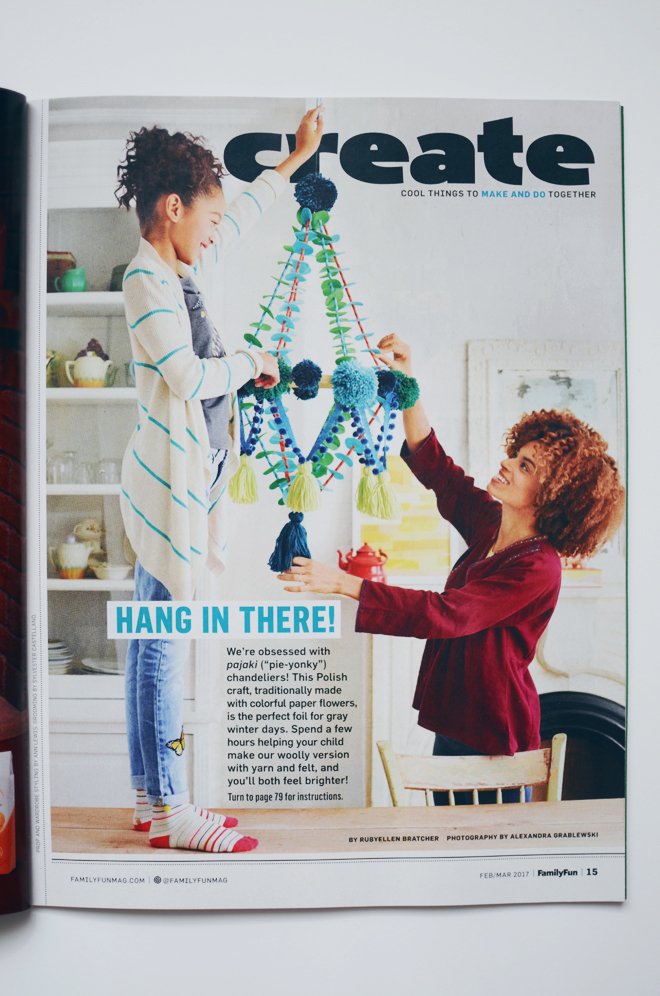 Pick up the Feb/March issue of Family Fun Magazine and you can see the wooly pajaki chandelier I created. There also instruction included if you want to make your own! I haven't updated my portfolio, but you can see some of my other craft stylings here.
Save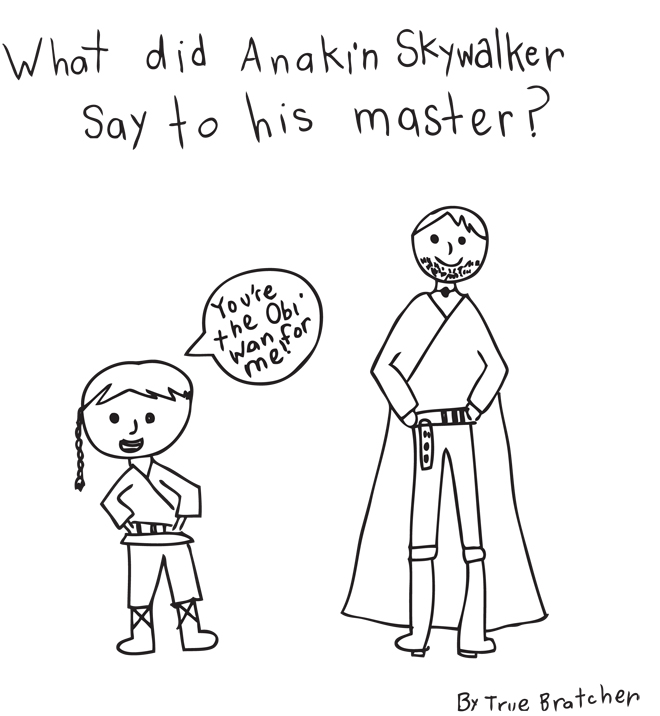 They adapted some joke they read on a card and came up with this.
Get the print out here and see other kid jokes here.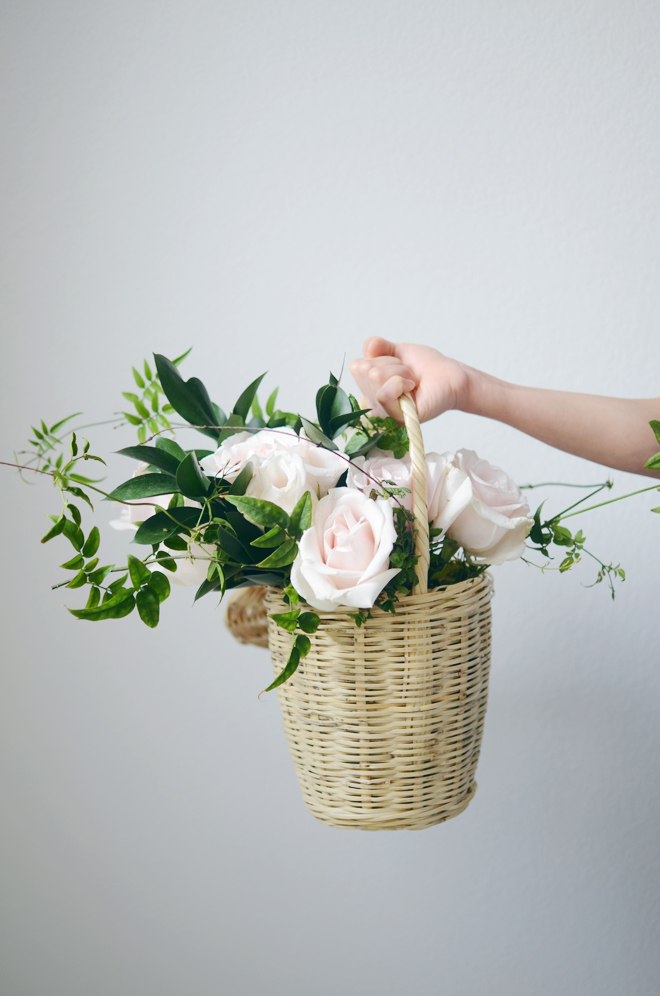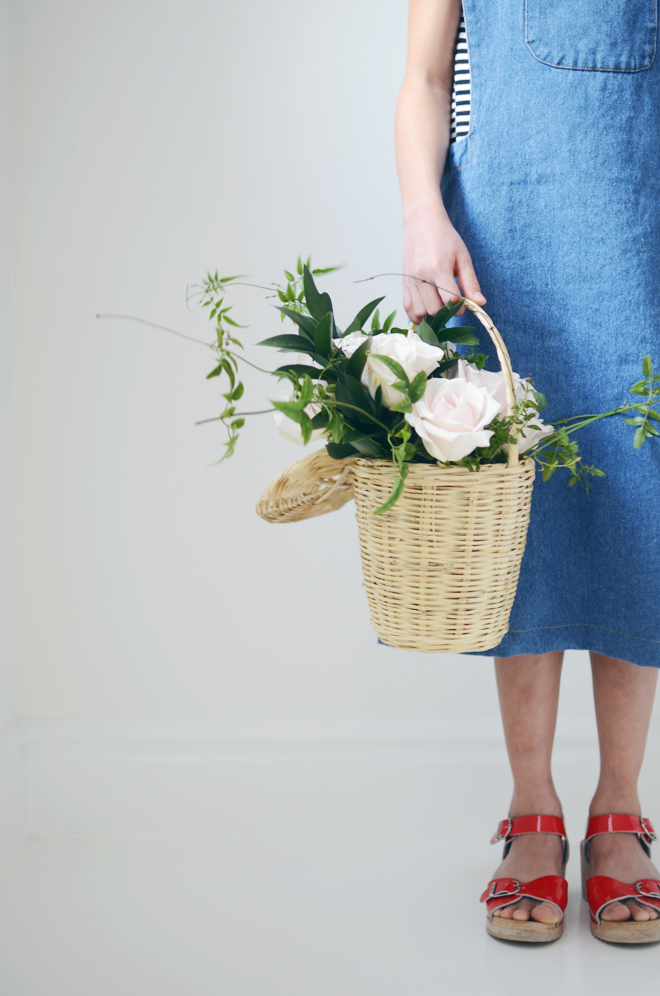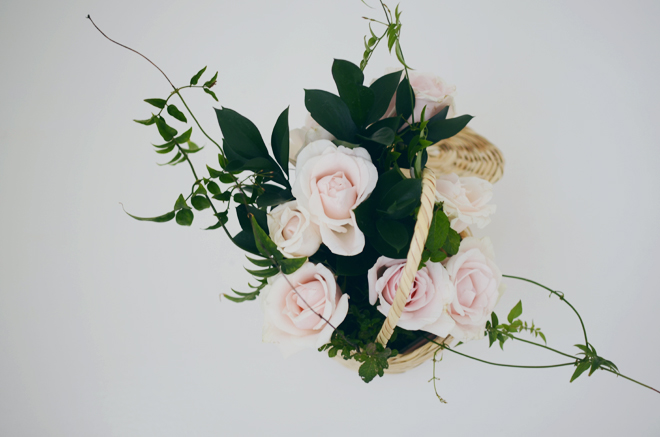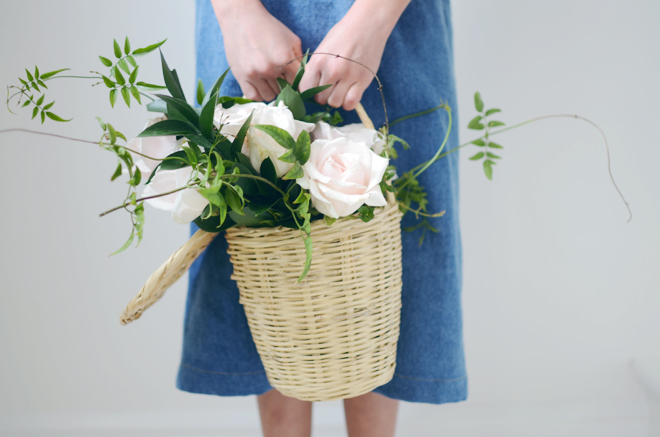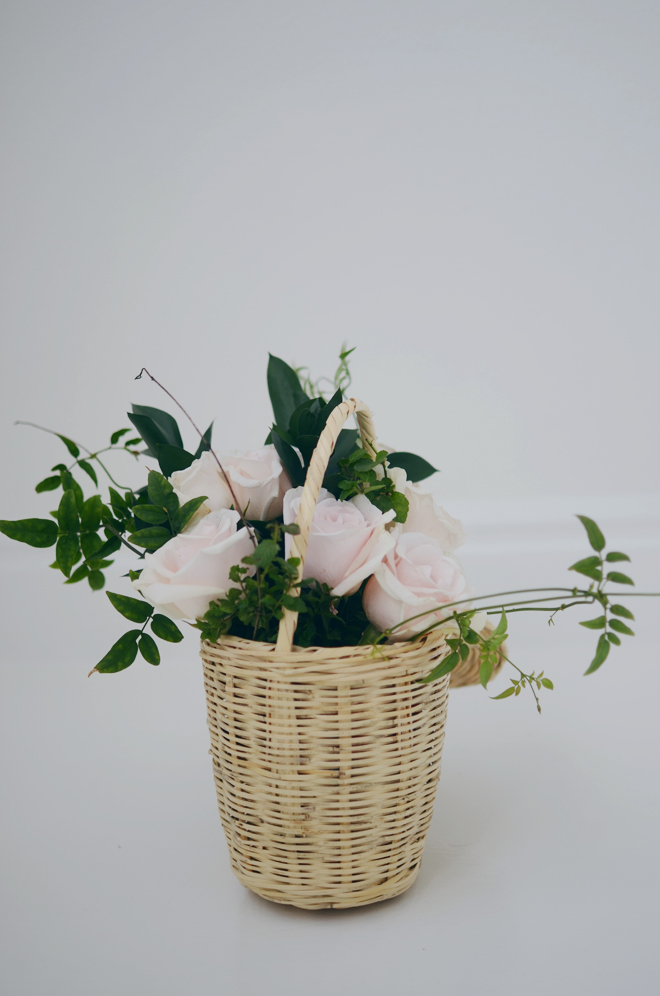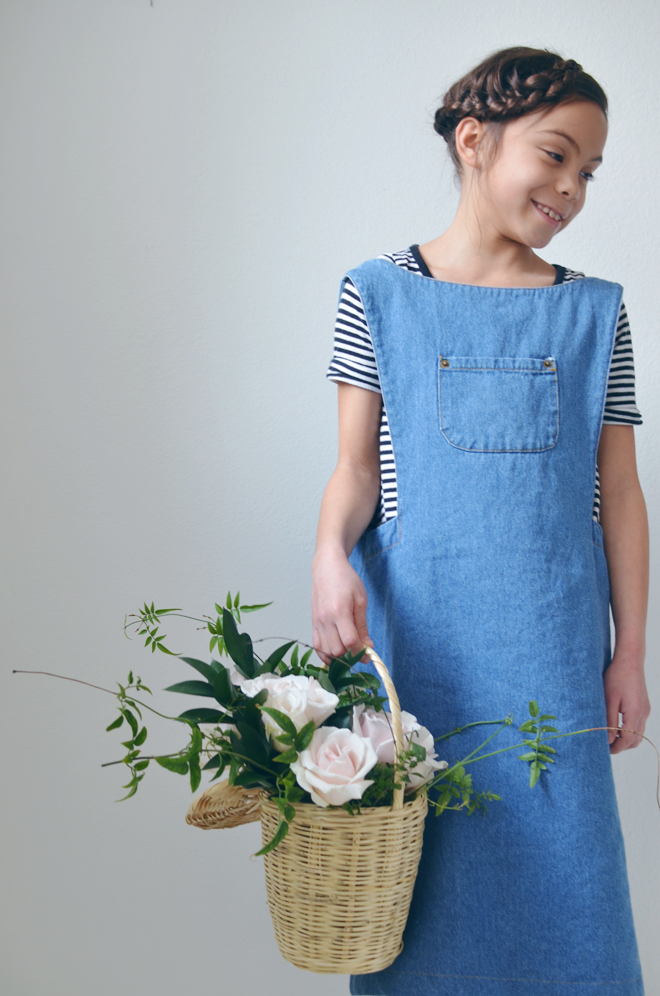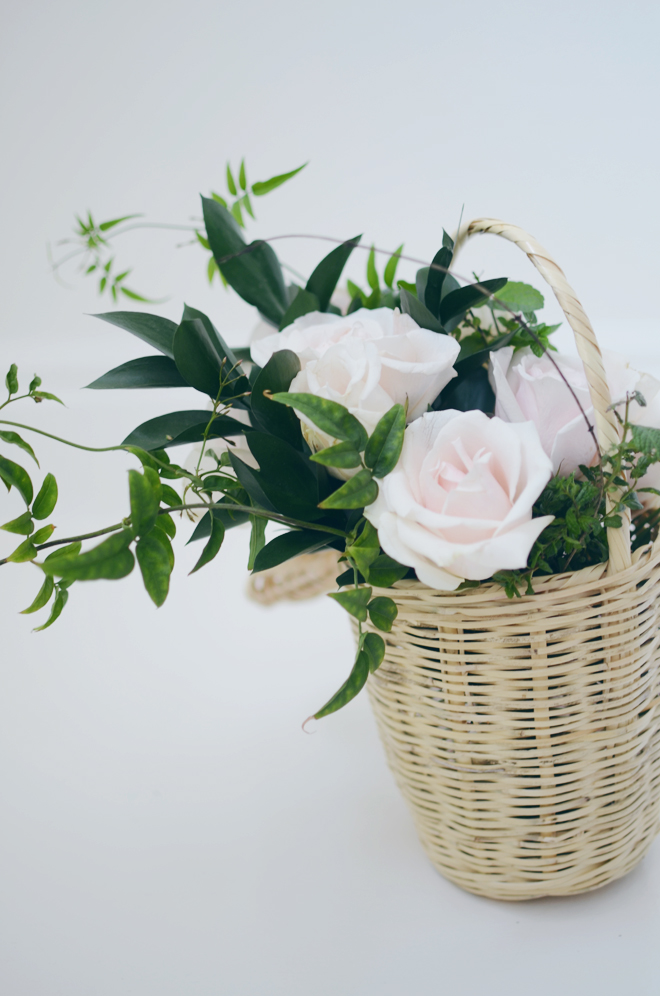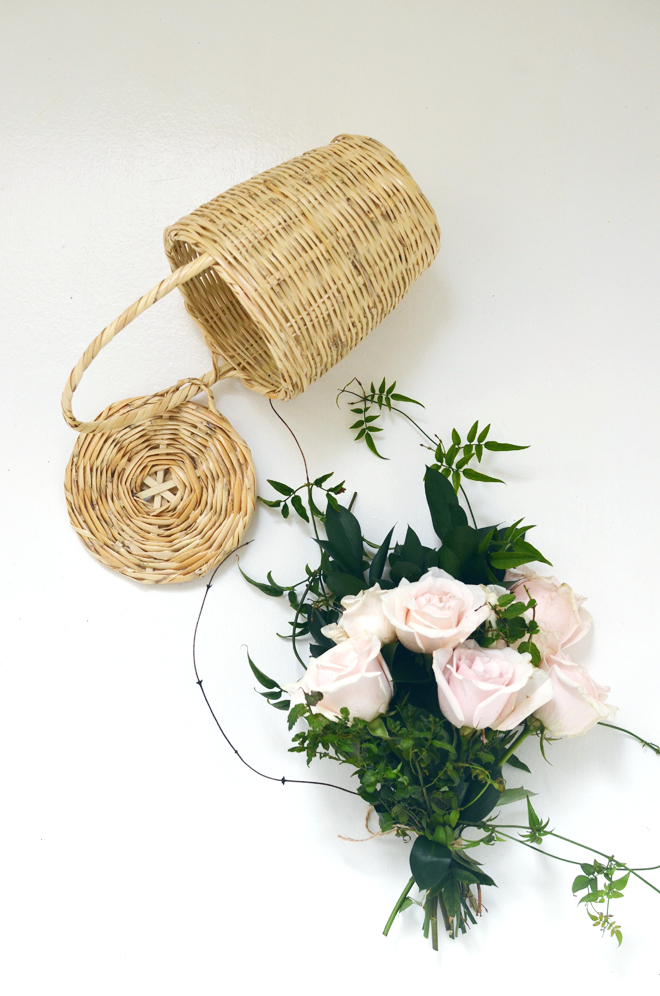 I'm still stuck on what to make for Ben for Valentine's Day, but I did let him know that if he does want to give me anything, I would gladly take flowers in a basket. Sure, flowers in a vase or an arrangement is nice, but something about a pretty bouquet in an equally lovely basket is playfully romantic. Plus, I have this thing with baskets, so of course, I'd love anything in a basket.
For the bouquet I made, I mixed some store bought roses with mint and other greens from our garden. I love the added aroma mint adds to a bouquet.
The basket above is this mini Birkin basket handmade in Portugal. I use the medium for my everyday purse, and we use the large one for fruit picking in our backyard, see here, Here are some baskets that I think would look quite sweet holding a flowery bouquet… this phoebe basket from Doen, this seagrass basket dipped in white, a simple bolga basket, or this vintage wicker basket.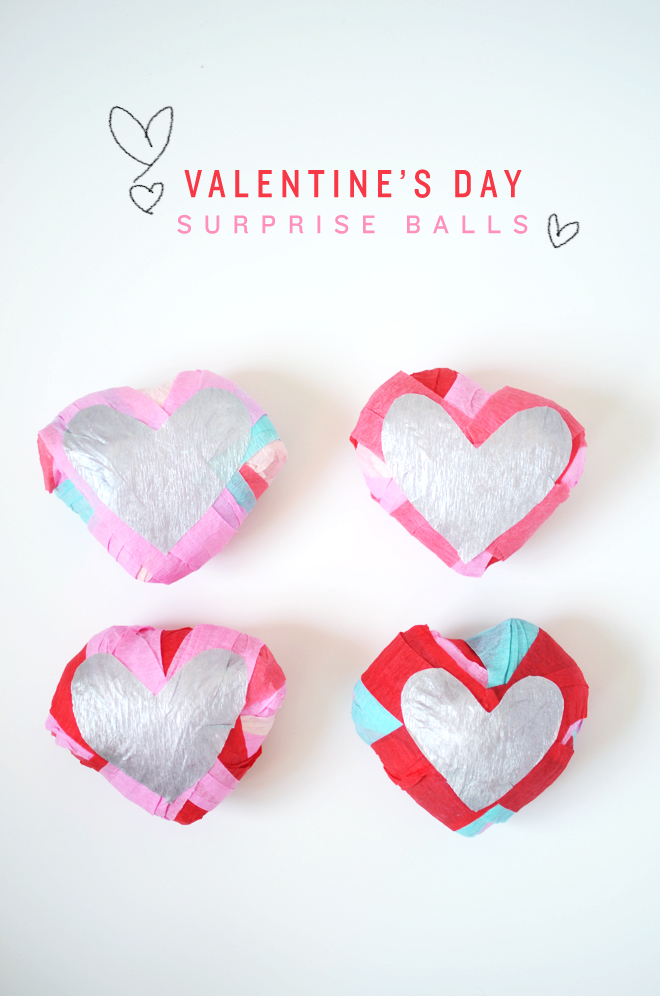 Valentine's Day Surprise Balls
Supplies:
10 trinkets (or notes) to fill the ball
Crepe paper streamers, various colors
Crepe paper
Craft glue
Scissors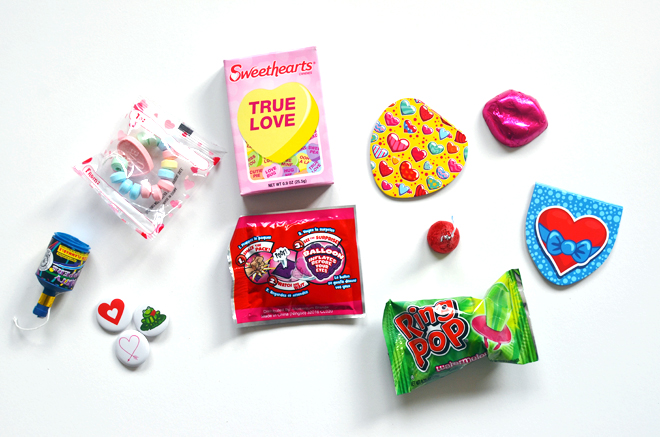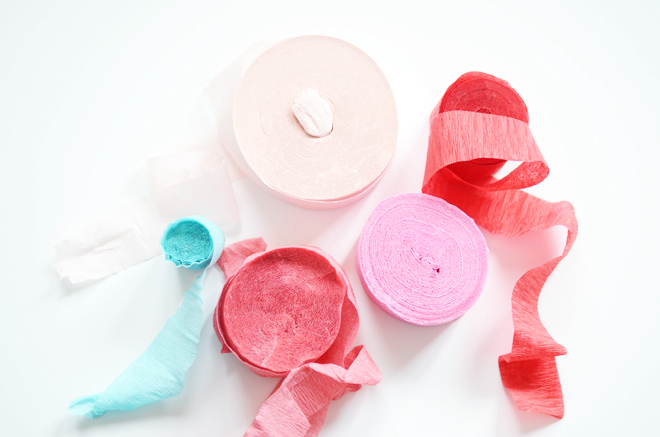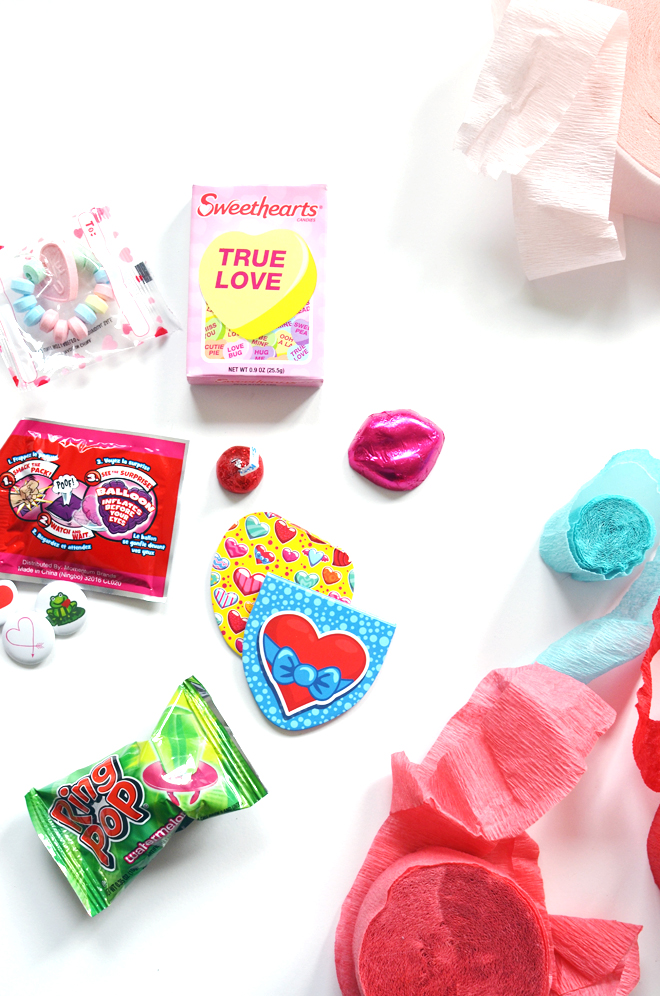 Directions:
I started with the largest items in the center, it also helped when planning out the form to get the heart shape. Use one colored streamer o wrap your item until is completely wrapped a couple times around. Hold streamer and tear it off, then add another trinket, and continue to wrap with another streamer of a different color. Start the next streamer, where the last one ended, holding it in place until it is securely wrapped. As you wrap each item, shift the angle of the streamer, so that you overlap each layer little by little. Continue to wrap each one, pulling tightly (but gently) at the streamer so that it is is taut and smooth, and the trinket stays in place. I changed streamer colors with each trinket added and made sure each trinket was wrapped a couple times around before adding another.
Once you get to the last trinket wrapped, I added a few more wraps using various streamer colors, and made sure that these were wrapped around neatly. You want it to be smooth and taut, since this is what will be seen when the gift is given. At the end, add a dab of glue to secure the ball together. Lastly, cut out a heart from a piece of crepe paper (or streamer) and glue onto the center of the heart.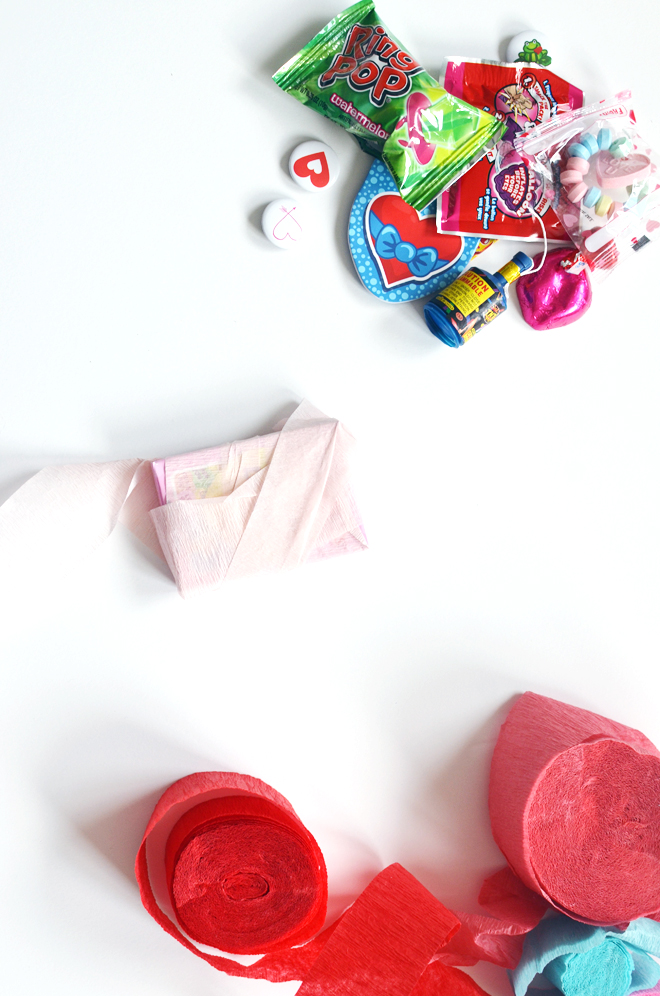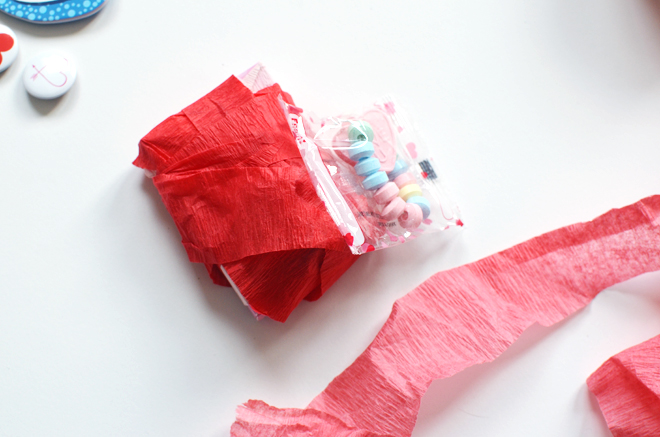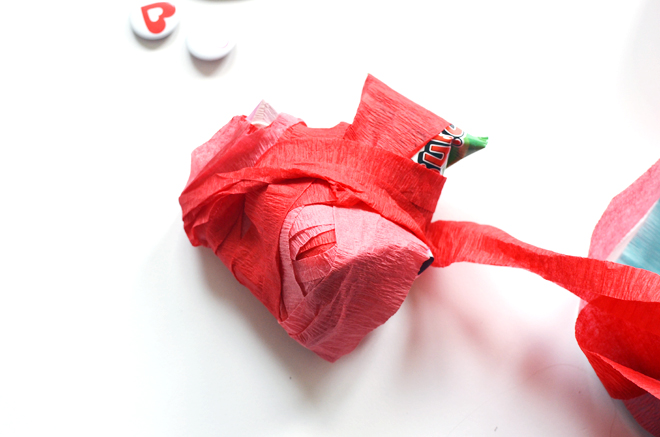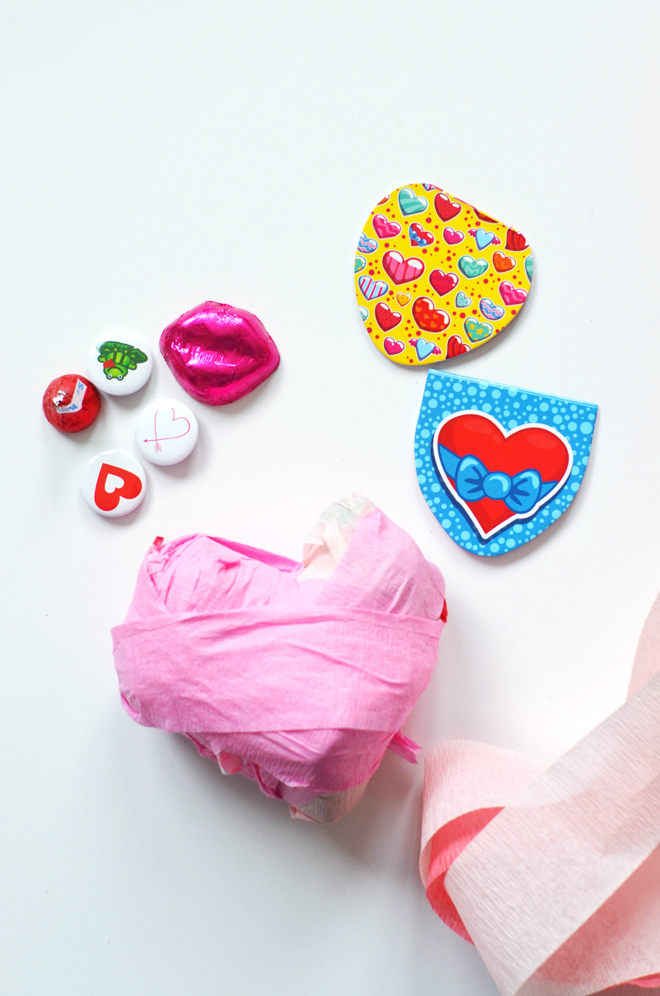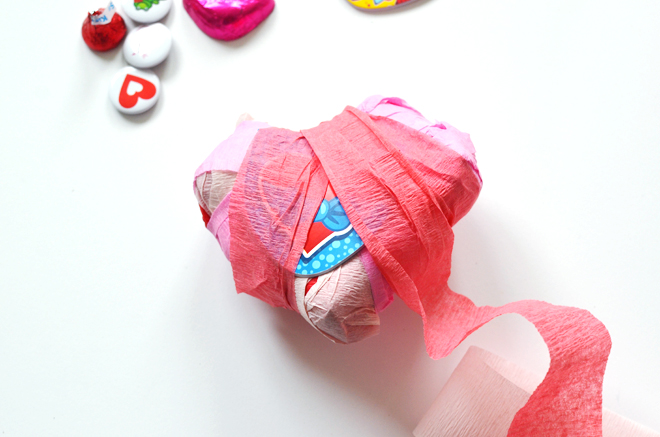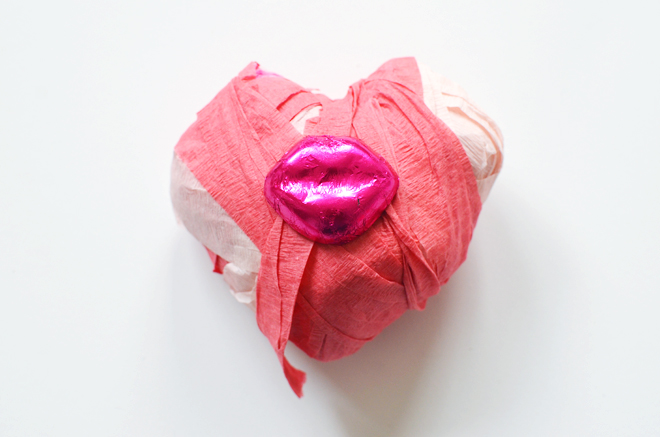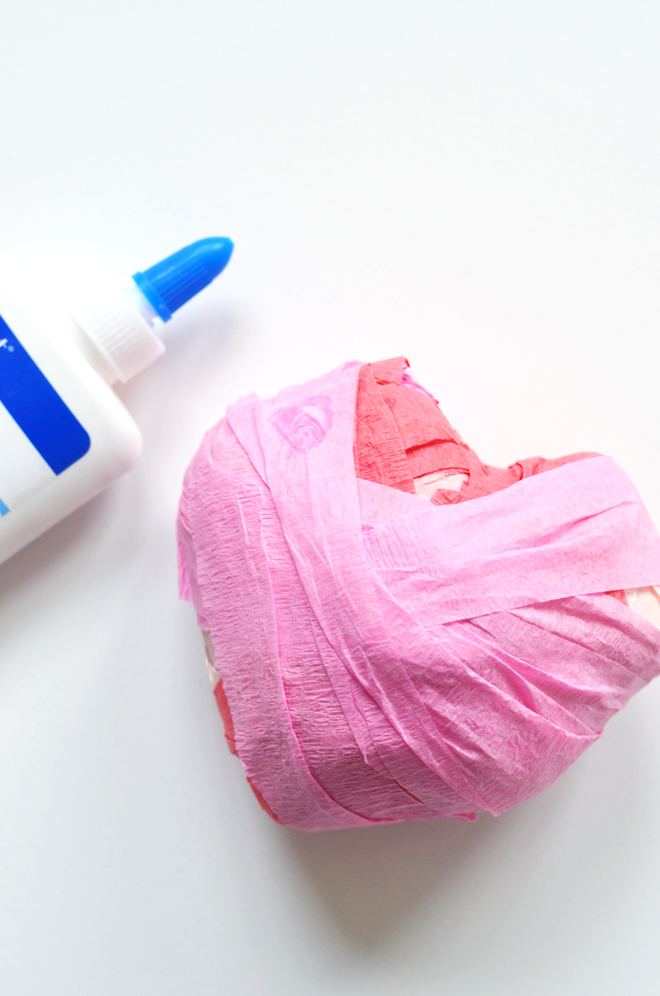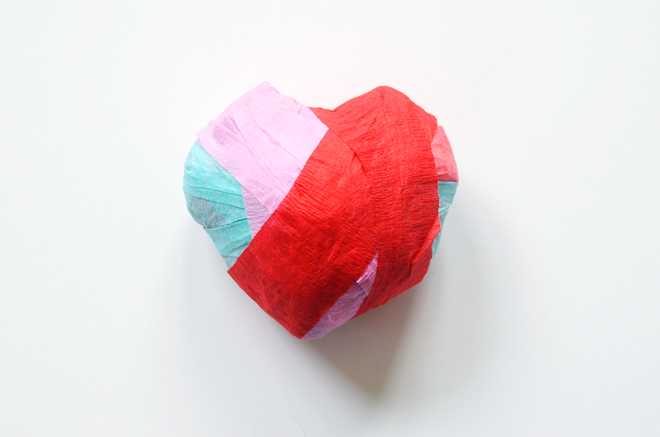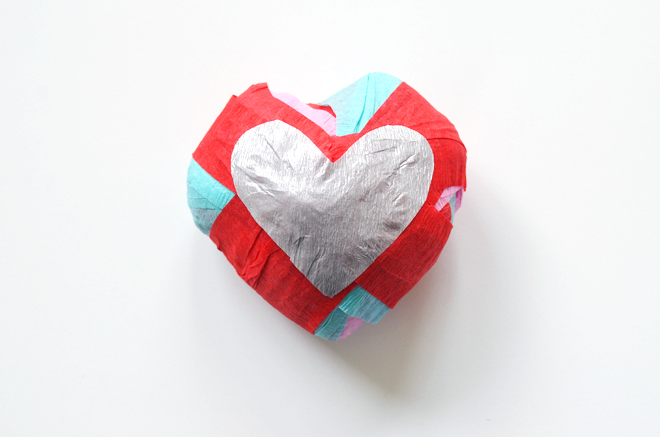 There you go! All 10 sweet treats perfectly wrapped into a heart ready for Valentine's Day gifting.
I made one for each girl and I know they will have so much fun unraveling the ball to see their surprises. All the treats were found at the 99 cents store (I spent about $10 for everything), and while I was wrapping theirs up, I might have devoured a chocolate or two.
The treats in their ball:
- conversation hearts
- a Hershey's kiss
- chocolate lips
- heart-shaped memo pads
- confetti popper
- self-inflating balloon
- ring pop
- heart pins
- candy bracelet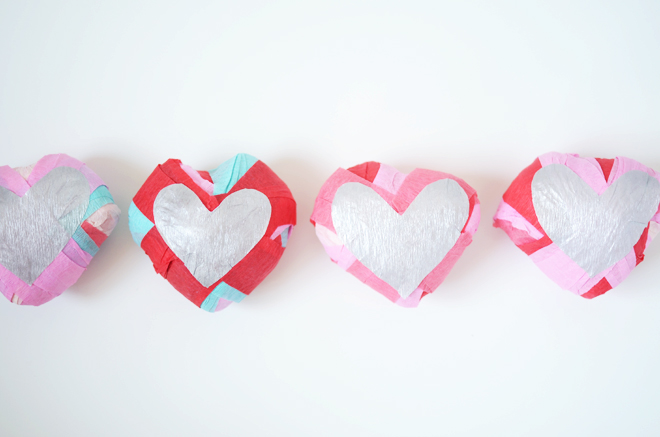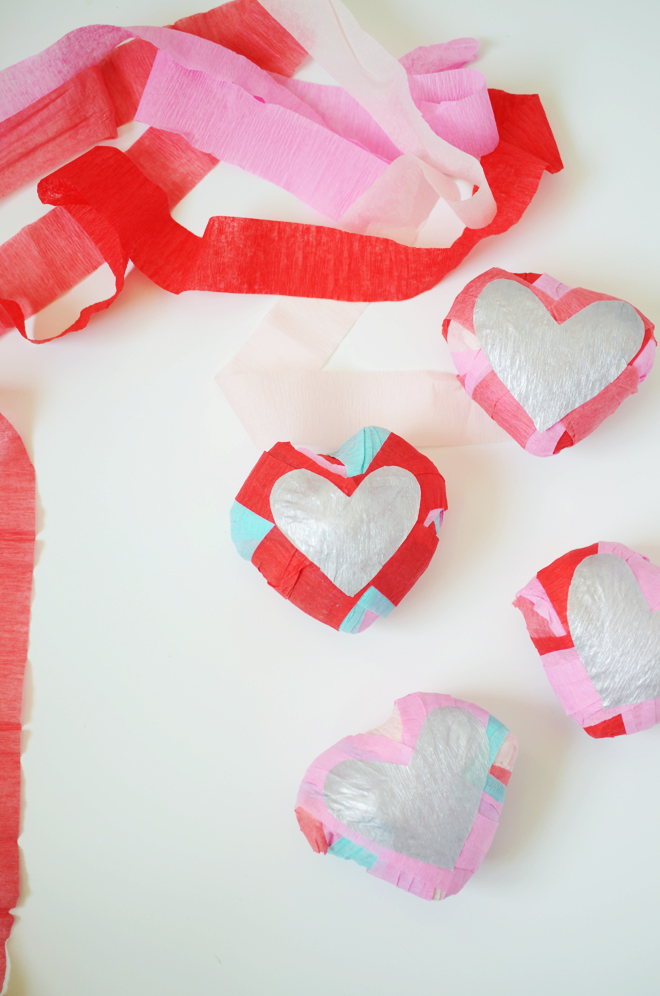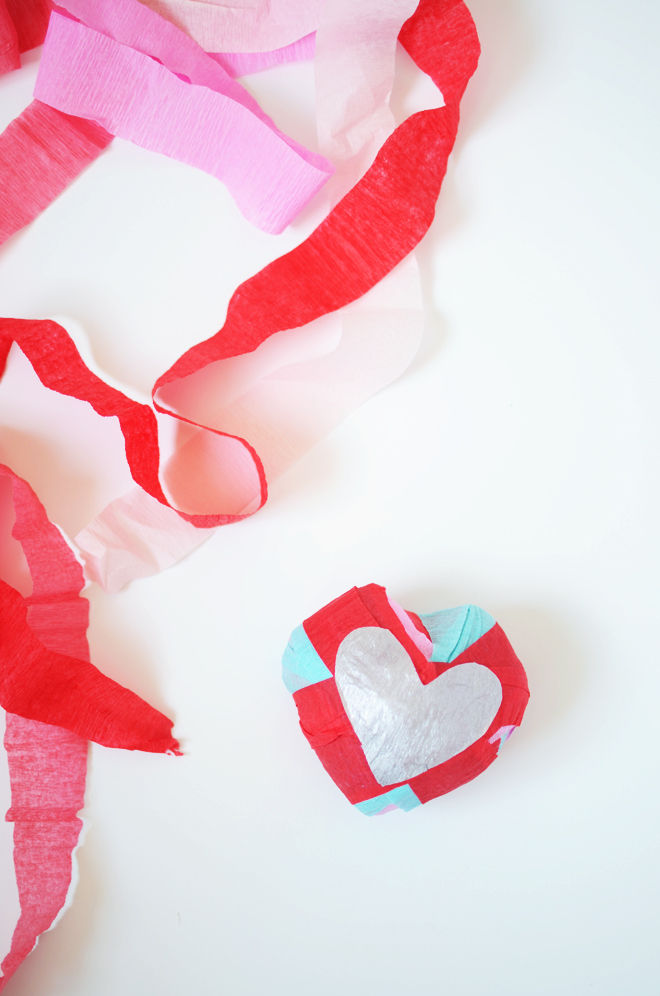 If you want to make one for your Valentine, fill it with love notes! See the one I made for Ben here, and check out the video of him unraveling it.
I have no clue of what to make for Ben this year. Last year, I made a Valentine fruit basket (and from all the girls, we made his this poster). The year before that, we went on a scavenger hunt adventure to Salvation Mountain (and I told him "I love you" in different ways). In 2014, I made him a round the clock book of messages with invisible ink. One year, I even made a teepee. I better get on it because I have one week left to figure out a gift for my love.
Save
Save
Save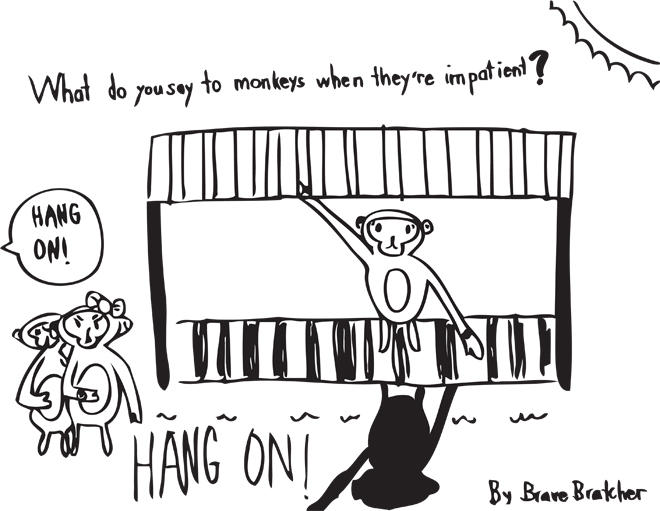 Hang on friends, the weekend is almost here. Happy Friday!
Get the print out here and see the other kid jokes here.

Supplies:
Air-dry modeling clay
Roller
Clay tool set (for cutting, or can use a plastic knife)
Parchment paper
Small bowl
Craft paint
Paintbrush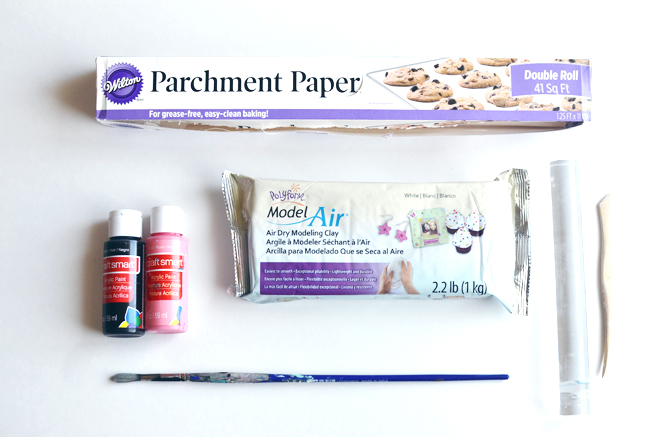 Directions:
1. On top of a sheet of parchment paper, roll out a ball of clay until 1/4″ thick.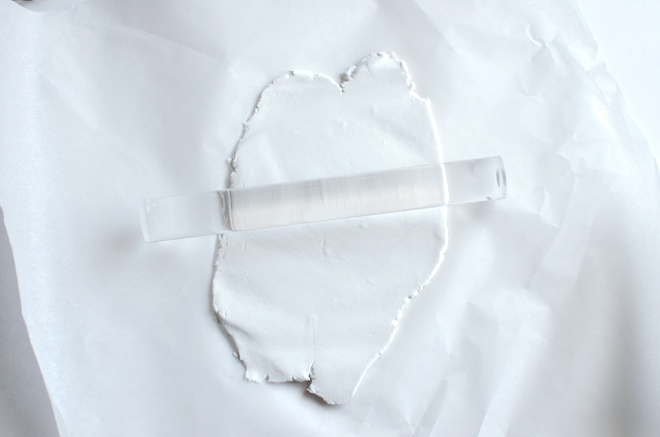 2. Place hand on top and cut out shape with clay tool (or knife). Tip: Lightly touch cracks or rough spots with a little bit of water to help smooth it out.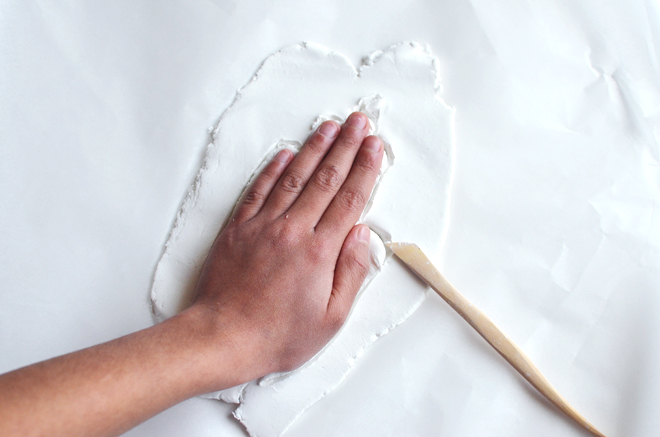 3. Place the hand on top of the bottom of a small bowl so that it will air dry into the shape of a dish. Allow about 48 hours to dry completely (the package says 24, but ours needed longer time).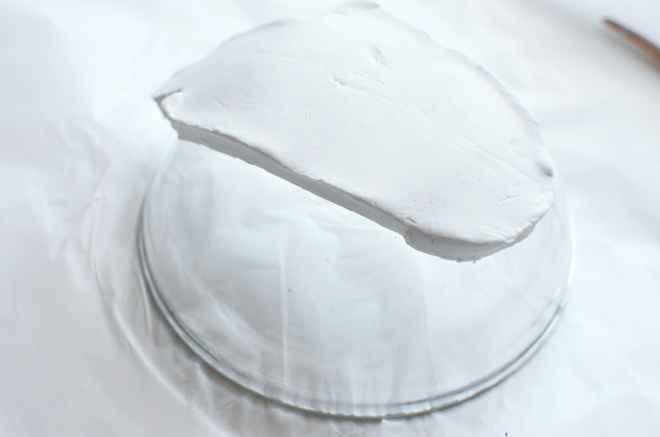 4. Once it is completely dry, paint the outline of a hand and a heart in the middle. Allow paint to dry.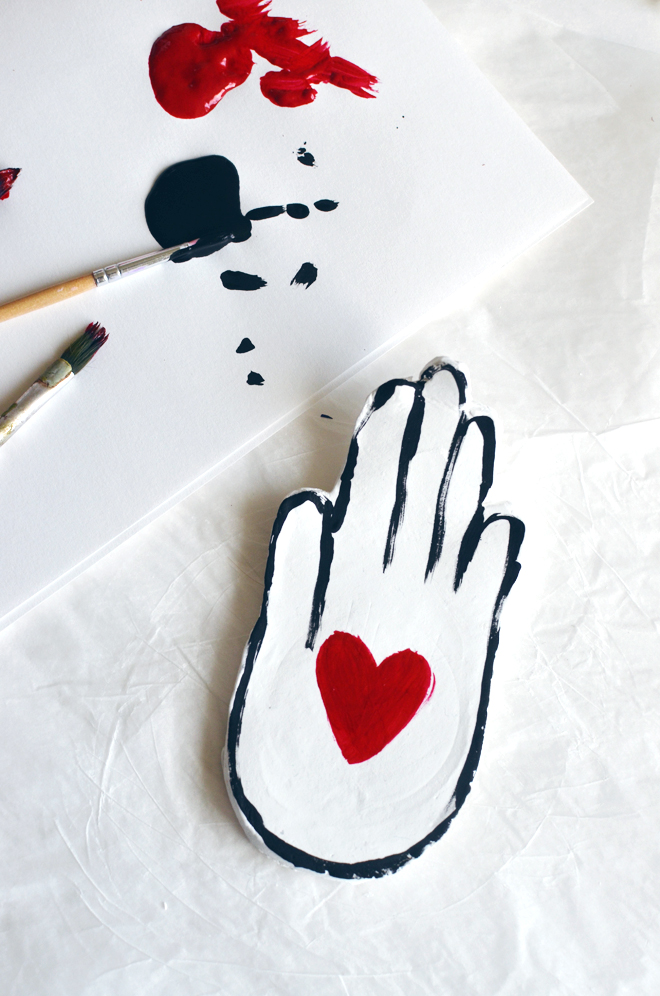 Attach a little note that says, "You hold my heart in your hand!" and you have a perfectly sweet Valentine's Day gift for someone you love. Or have the kids make them as presents for the grandparents (or mom and dad).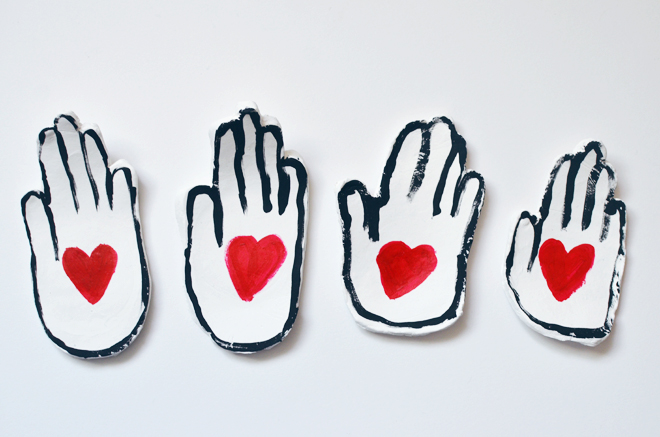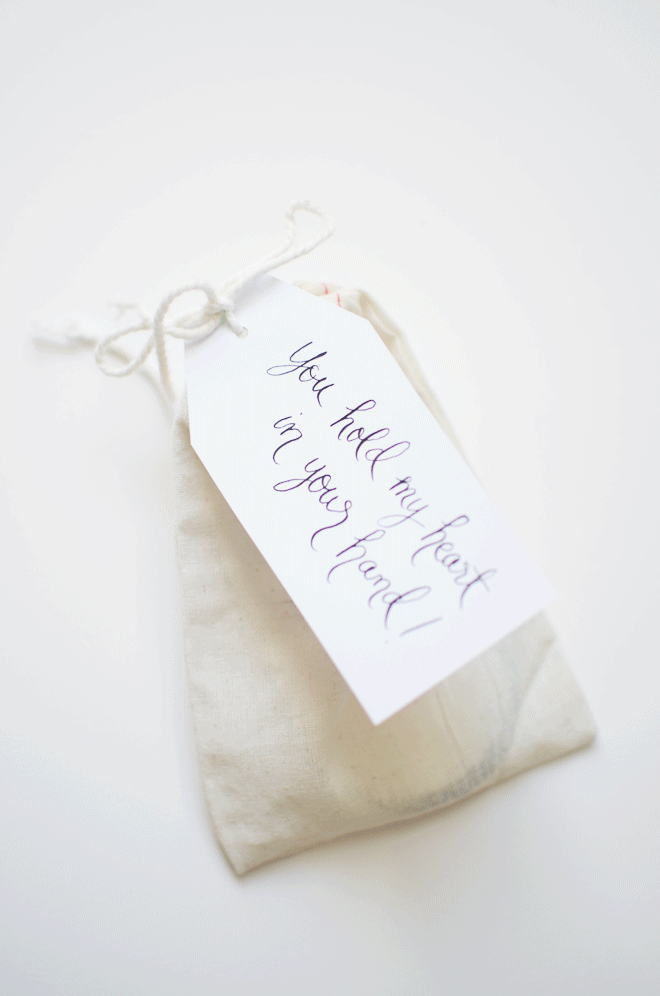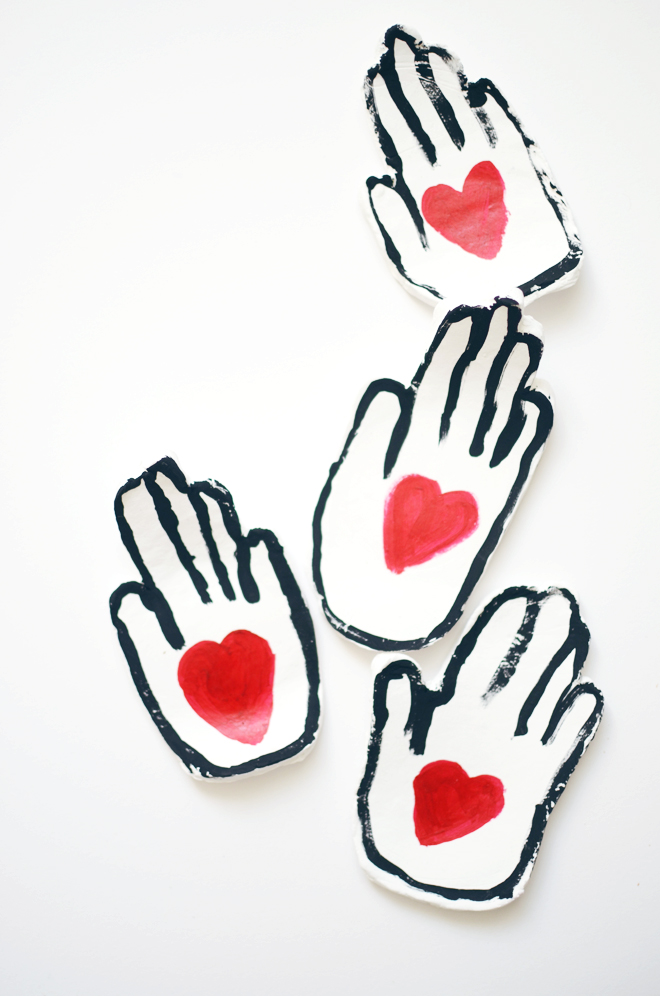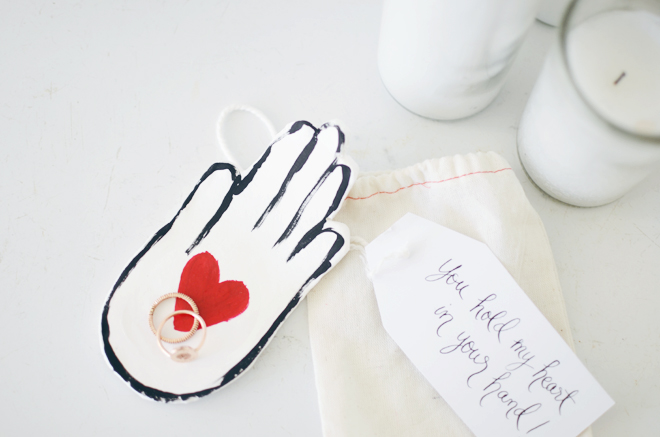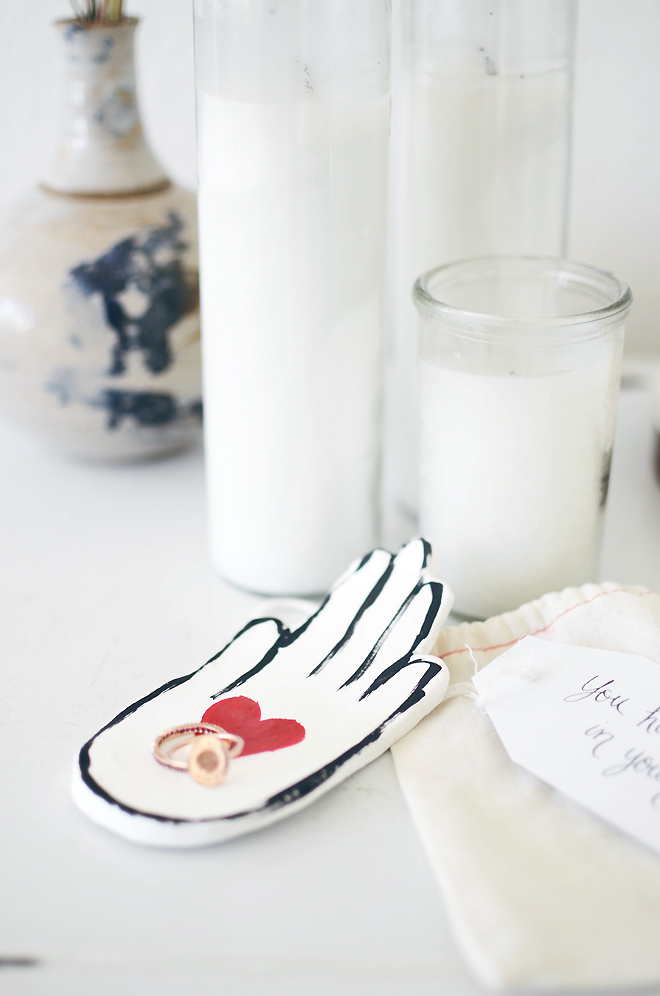 I have True's hand on my bedside table and it's just the right place to put my rings for the day. See the other clay creations the girls made here. I love how easy it is to work with air-drying clay.
This post is part of the Michaels Makers Series. Looking for more Valentine's Day inspiration? Make sure you visit Michaels' blog, The Glue String, to see the rest of the Michaels Makers' DIY Valentine's Day gift ideas.
Loading InLinkz ...
Save
Save
Save
Save
Save