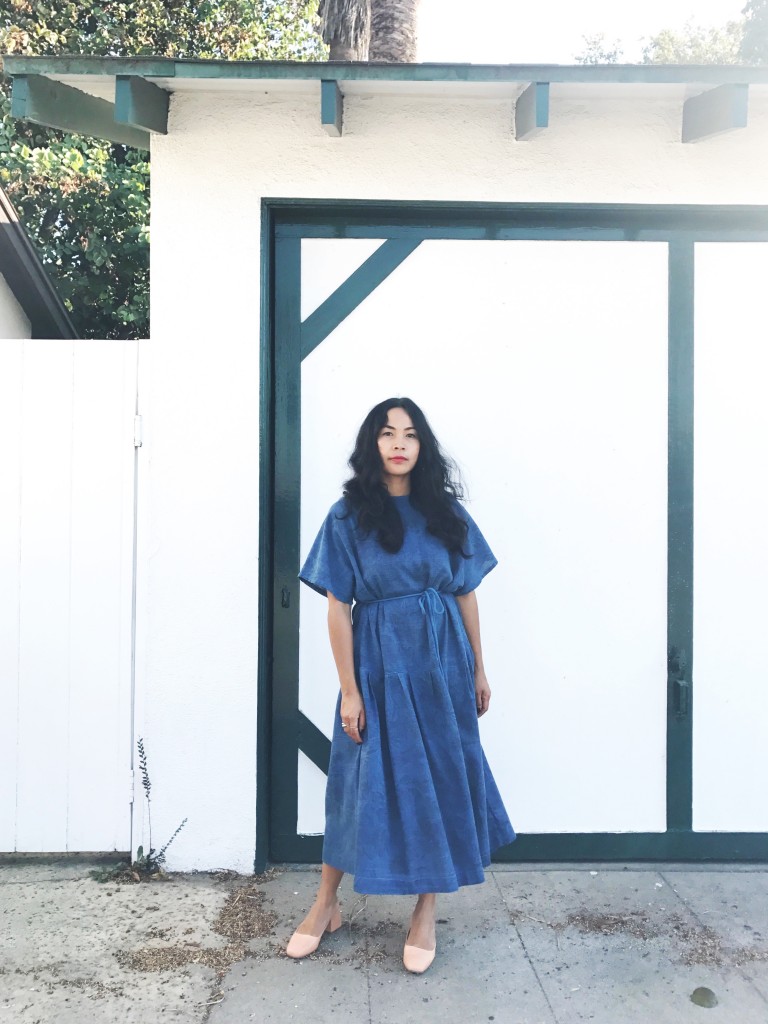 I've been experimenting with a little indigo dyeing lately and I'm loving the results. I had thrifted this dress a few months back, but the pattern was way too curtain-y for me, however, I really liked the shape of it. My intention was to indigo dye it, and while I meant to do it over the summer, I only got around to doing it this week. Here is the before and after…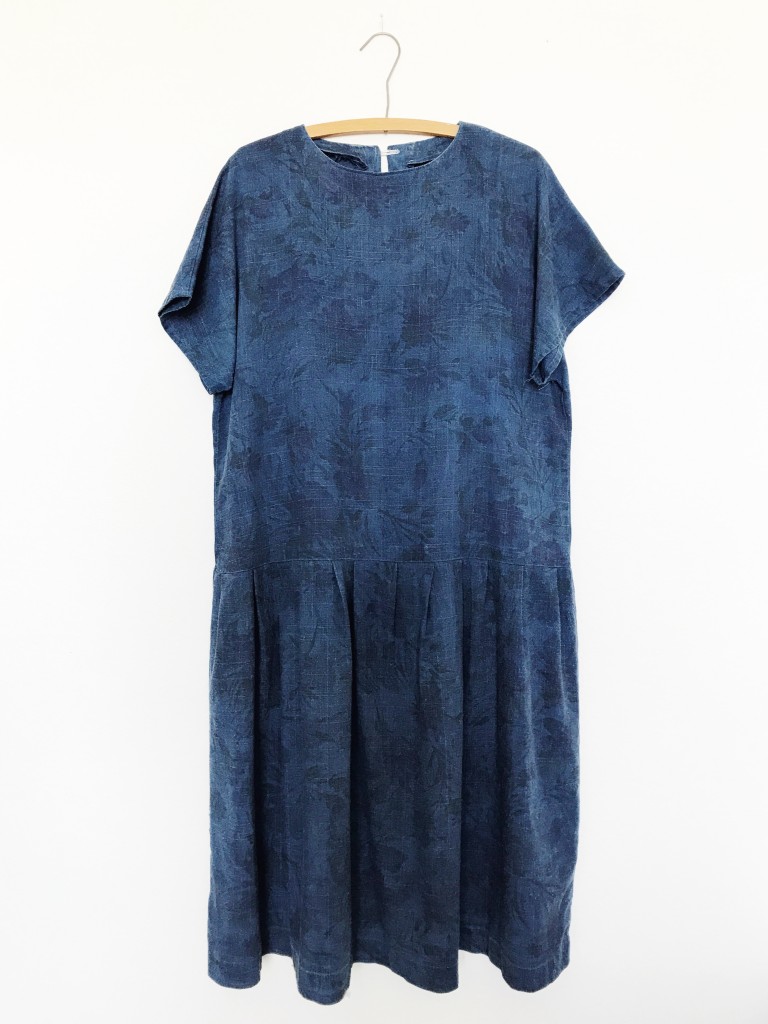 The after is definitely more wearable and much more my style. The fabric has this lovely soft, worn, linen look, but once it was dyed, the pilling on the dress was definitely more evident against the deep indigo. Thankfully, my friend Google came to the rescue, and using a disposable razor, I pretty much shaved off most of the pilling. The dress is an oversized drop waist style, but tying a piece of indigo-dyed cotton rope around the waist, gives it a little bit more shape. It is now the dress that I envisioned when I came upon it amidst other cast offs at the thrift store.
Indigo dyeing may sound intimidating, but it's quite simple.  This is the indigo dye kit that I used and it was enough to dye several pieces for myself and the girls. Dyeing is an easy way to freshen up your wardrobe without spending too much. Sometimes, changing up the color is all you need!
what i'm wearing: altered dress, thrifted. shoes, loq. basket, wovenfolk.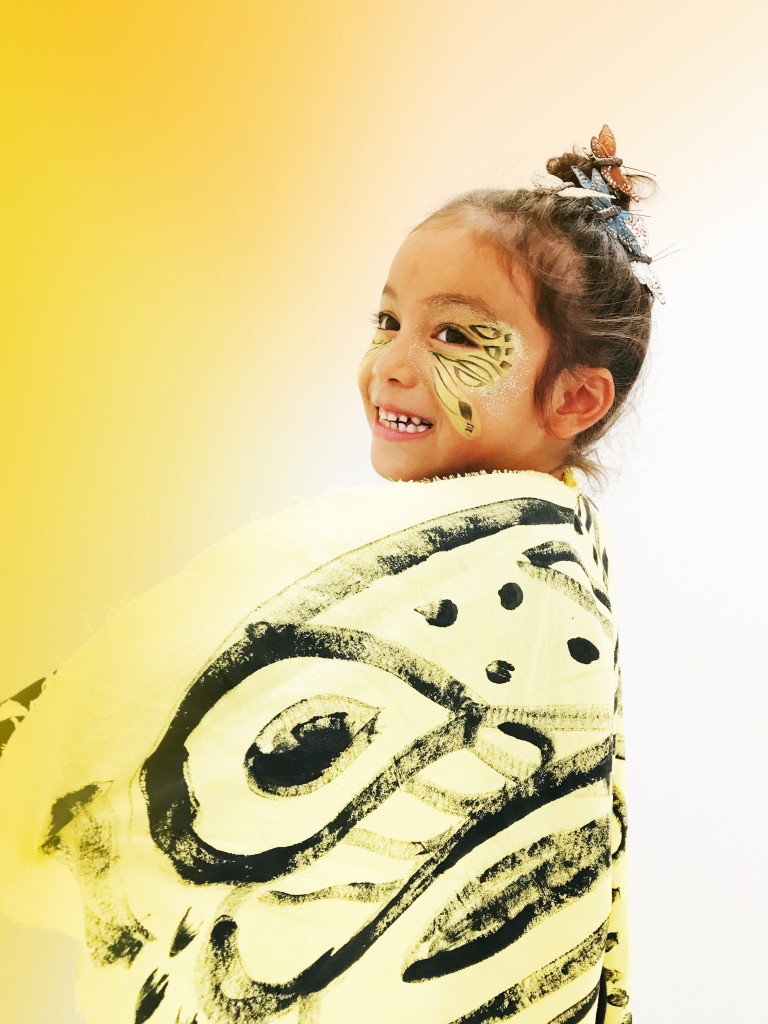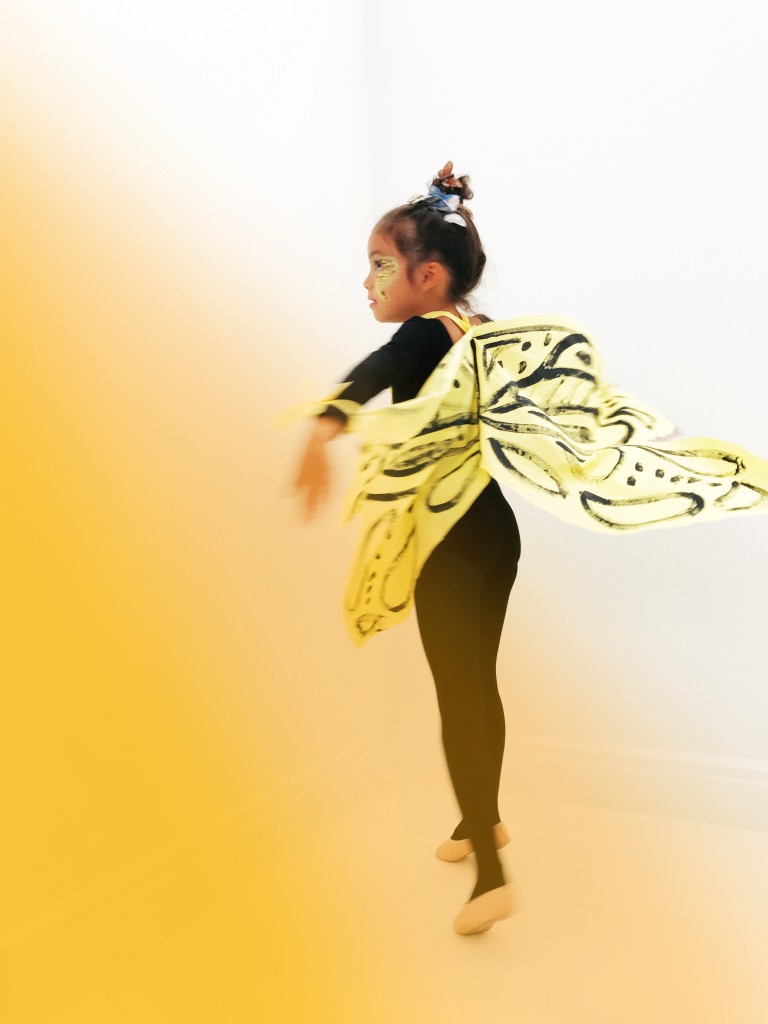 You have Halloween figured out yet? My girls knew what they wanted to be months ago and we've been working hard lately gathering things to bring their ideas to fruition. If you have a little one that wants to be a butterfly, then you'll want to see my newest project on the Babiekins blog. Not only are these wings super fun for Halloween, but will definitely get many hours of imaginative play. See the simple step-by-step here.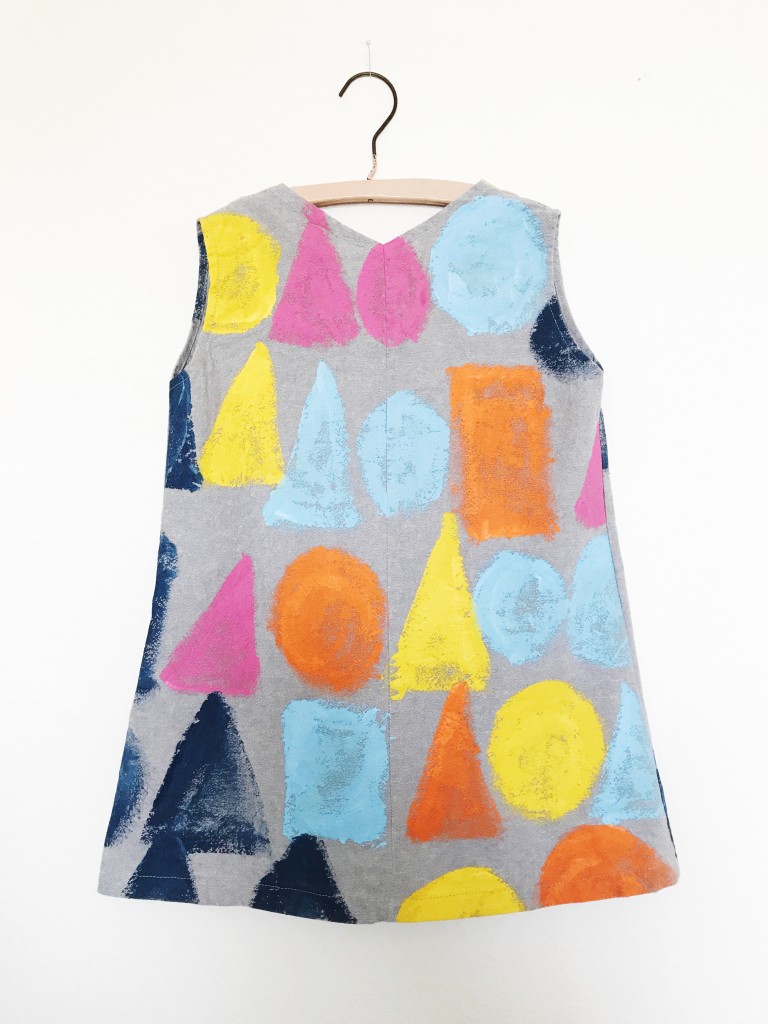 Since Glow requested a "shape" birthday, I made her a shape dress. I had no clue what kind of dress to make her, so as I turned to Pinterest for inspiration, I came across this dress I pinned long ago, and knew my own version of that would be perfect. I used the fabric from this dress I made a year ago, but never wore much, and repurposed it into a birthday dress for Glow. I cut out my dress pieces, hand painted the shapes on with fabric paint, then sewed the dress together. She was quite giddy about all the shapes on the dress, and I even made a little bigger for her, so that she has plenty of time to where it.
Here's a little peek at her birthday celebration, but will be sure to share a full post later this week.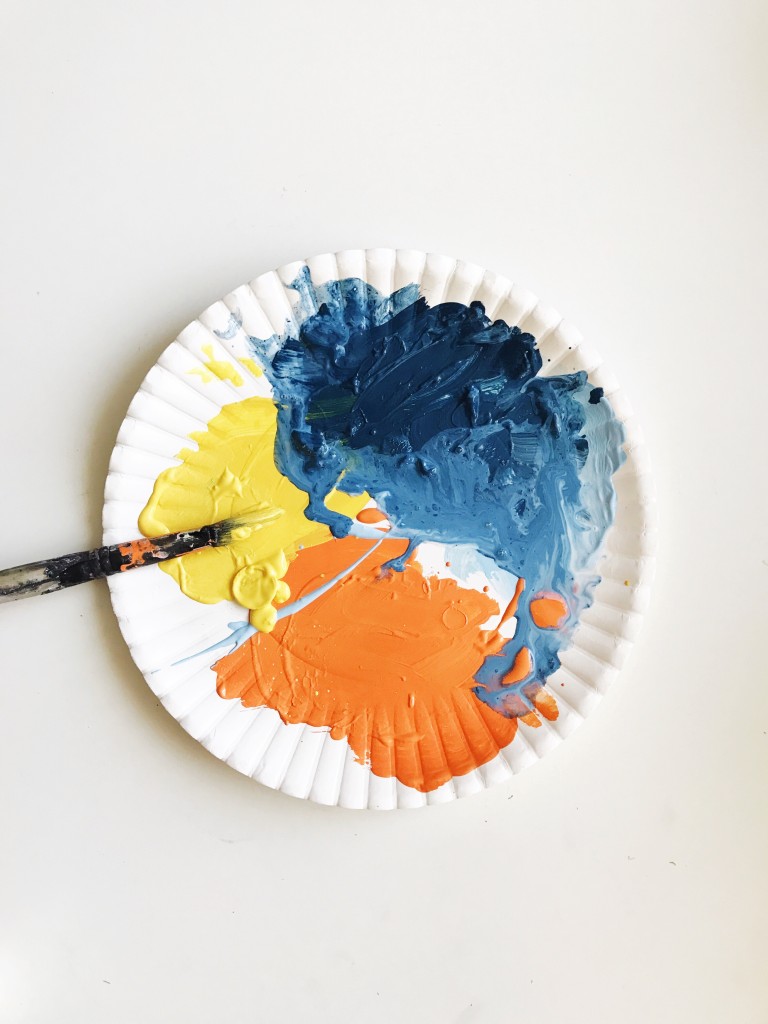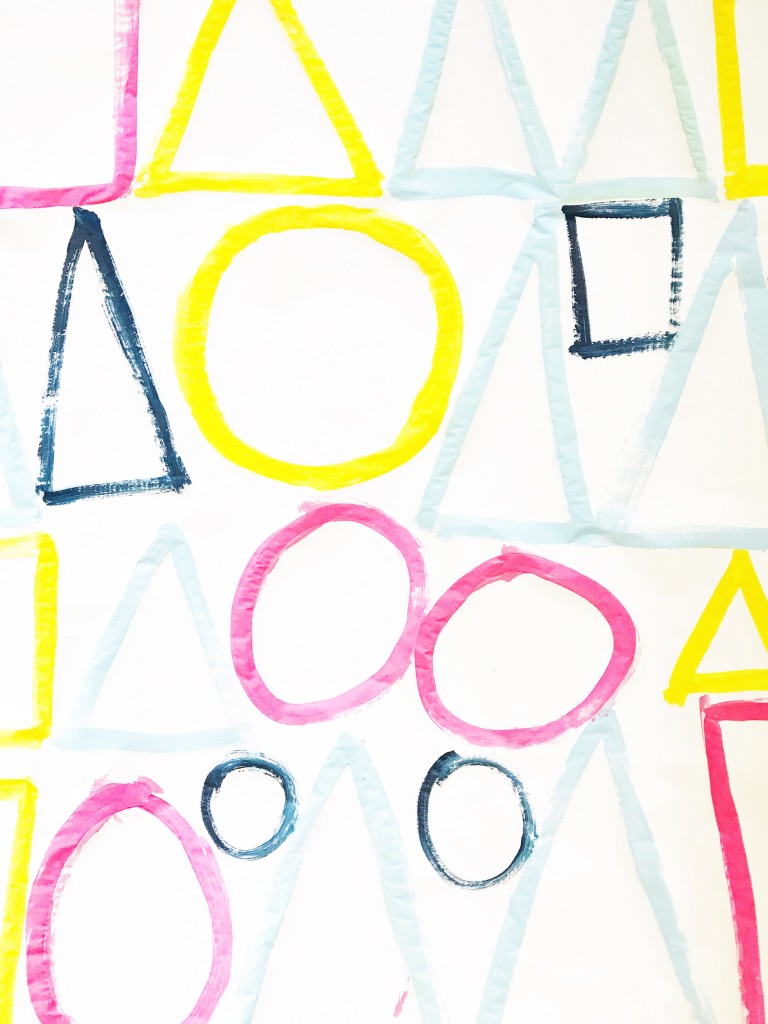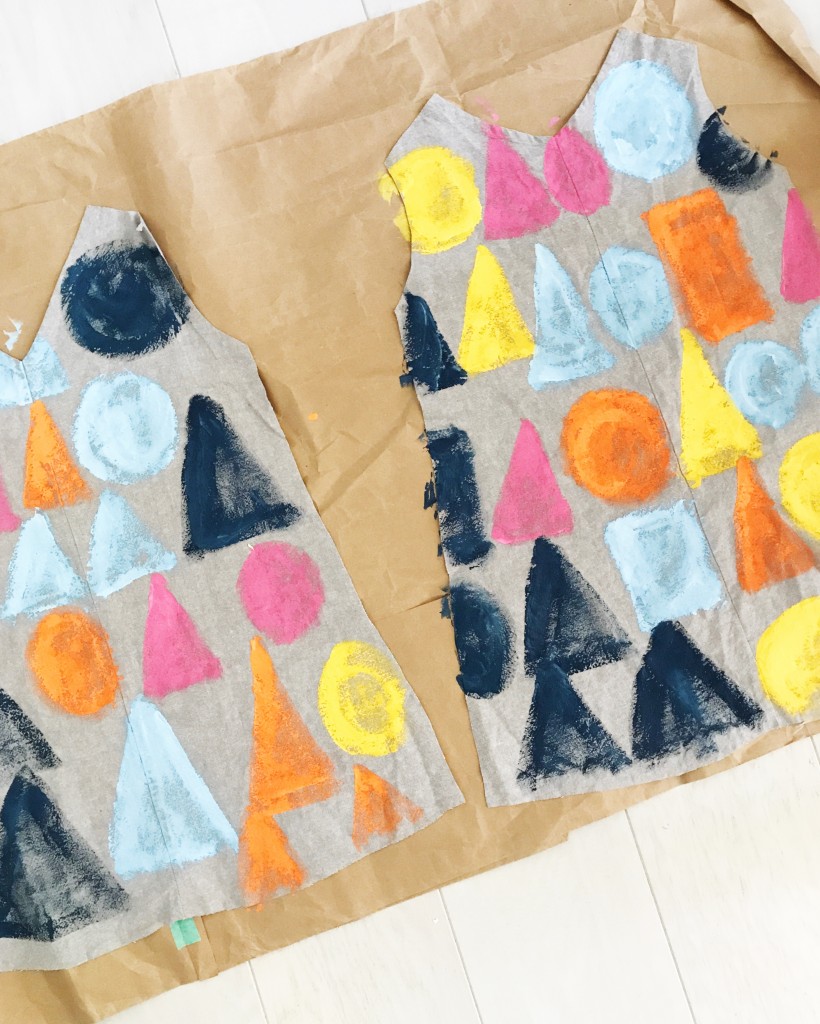 My baby turns 6 in a few days (it seems like she was just born yesterday!), so we're in overdrive prepping for her celebration. Right after her birthday last year, she declared that for her next birthday she wanted a "shape birthday." I know, kind of random. I thought for sure she would change her mind, but it stuck. I'm finding more and more that once she has her mind set on something, that's it. She's a girl that knows what she wants, so shape birthday it is!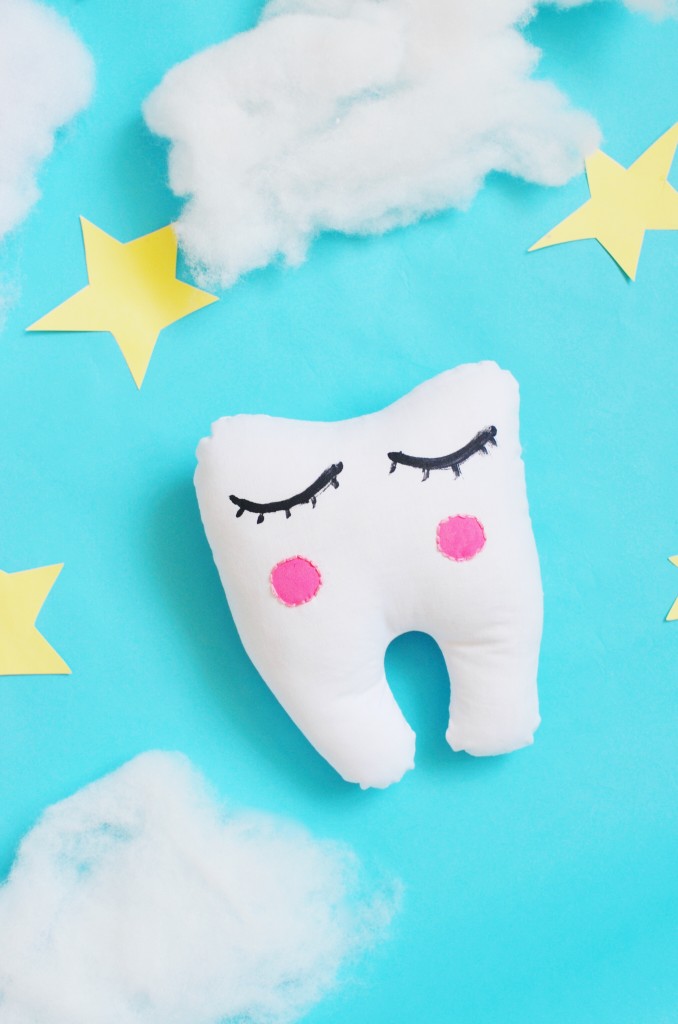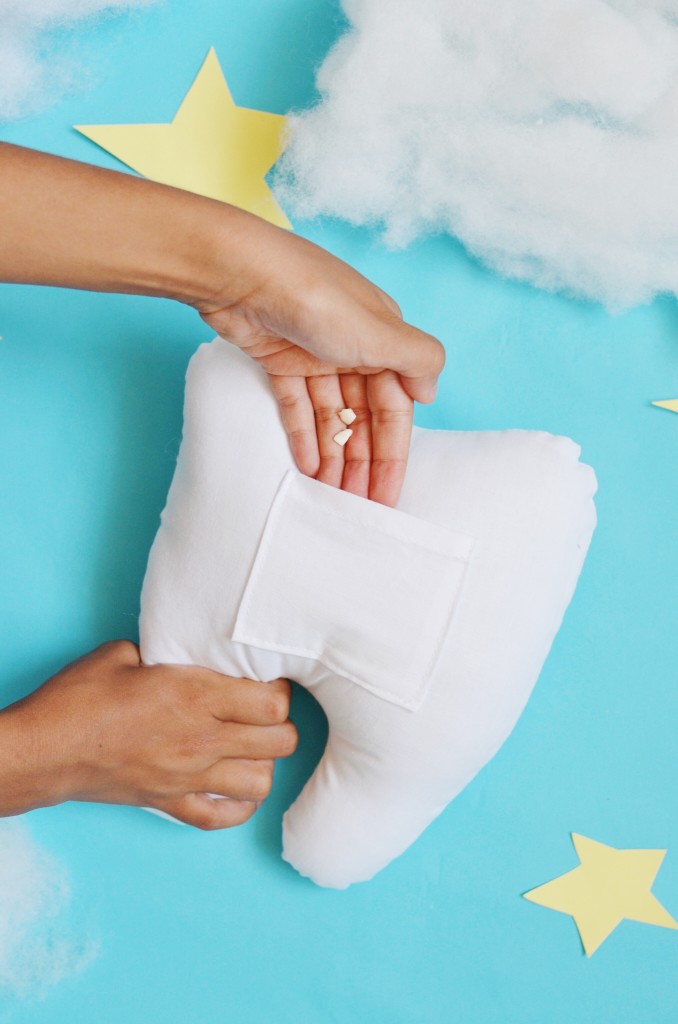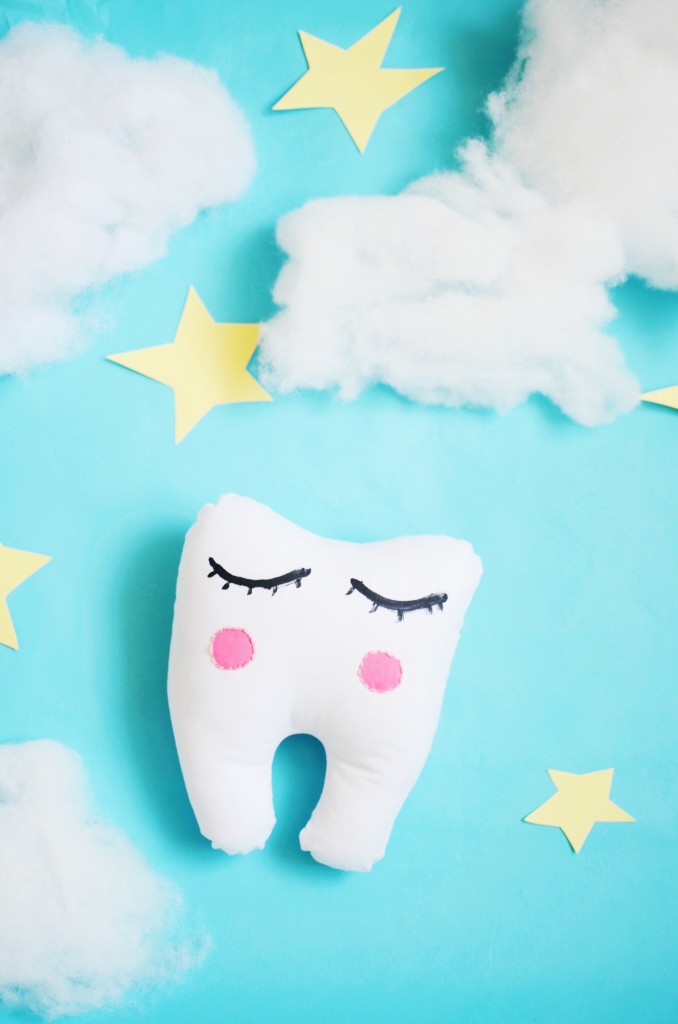 No more digging under the pillow trying not to wake up your child while you look for their tooth. Make this pillow and place the little teeth safely in the back pocket. Get the full tutorial here at Babiekins Mag.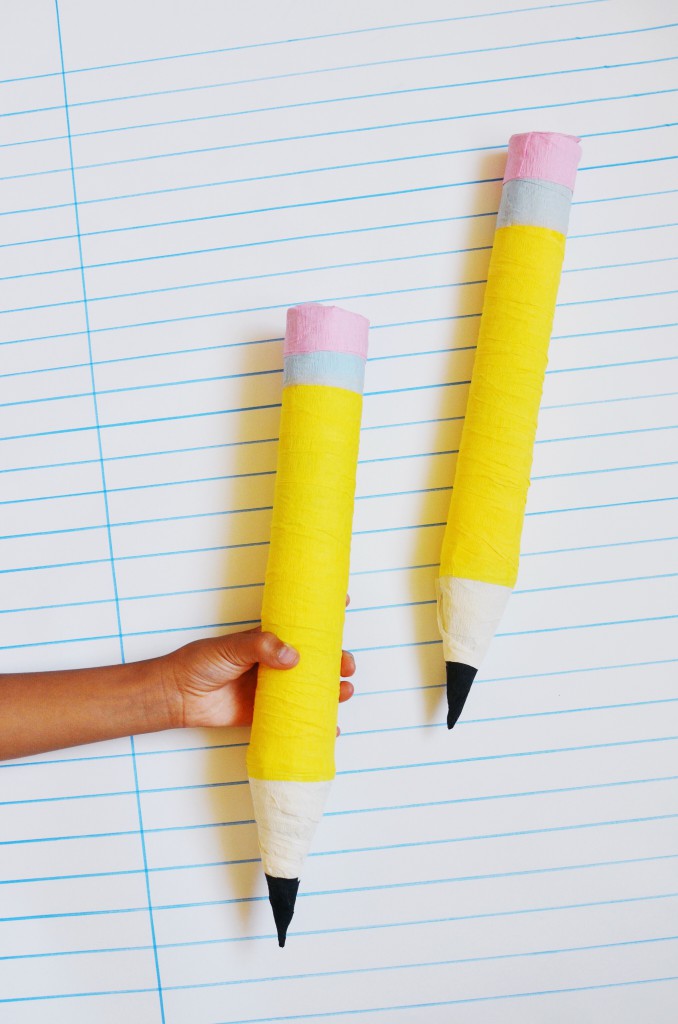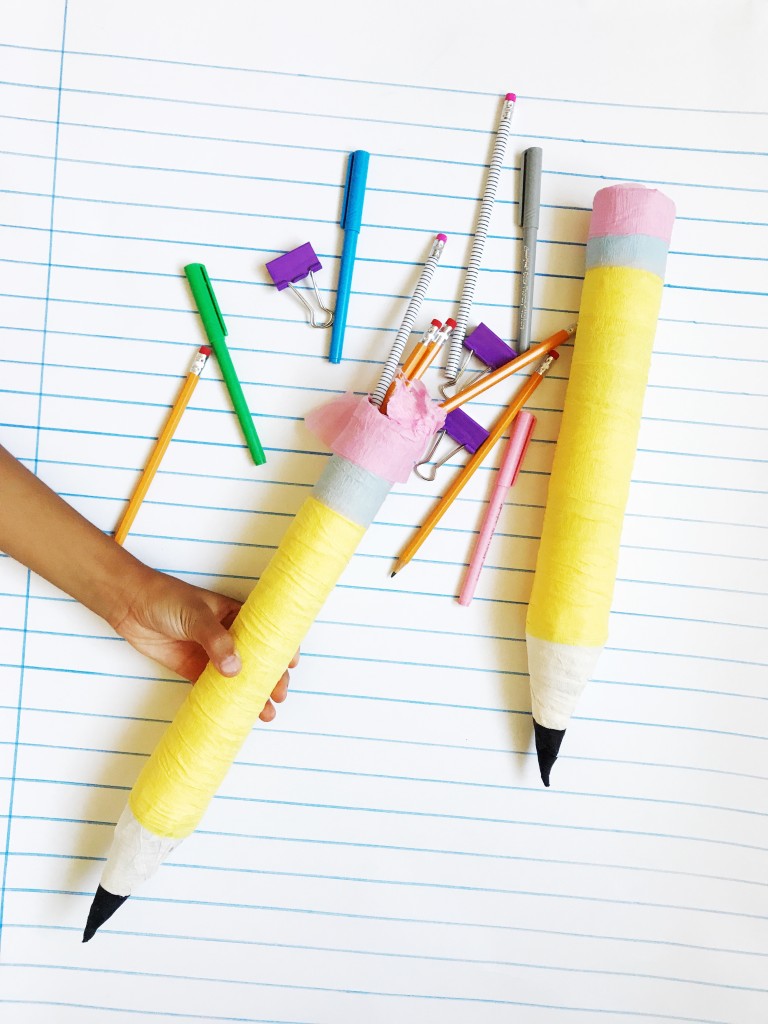 School will be back in session soon and some may have already started, but there is still time to make the littles ones this Crepe Paper Pencil Surprise filled with cool back-to-school supplies or sweet treats. Get the full tutorial right here on Babiekins Magazine.