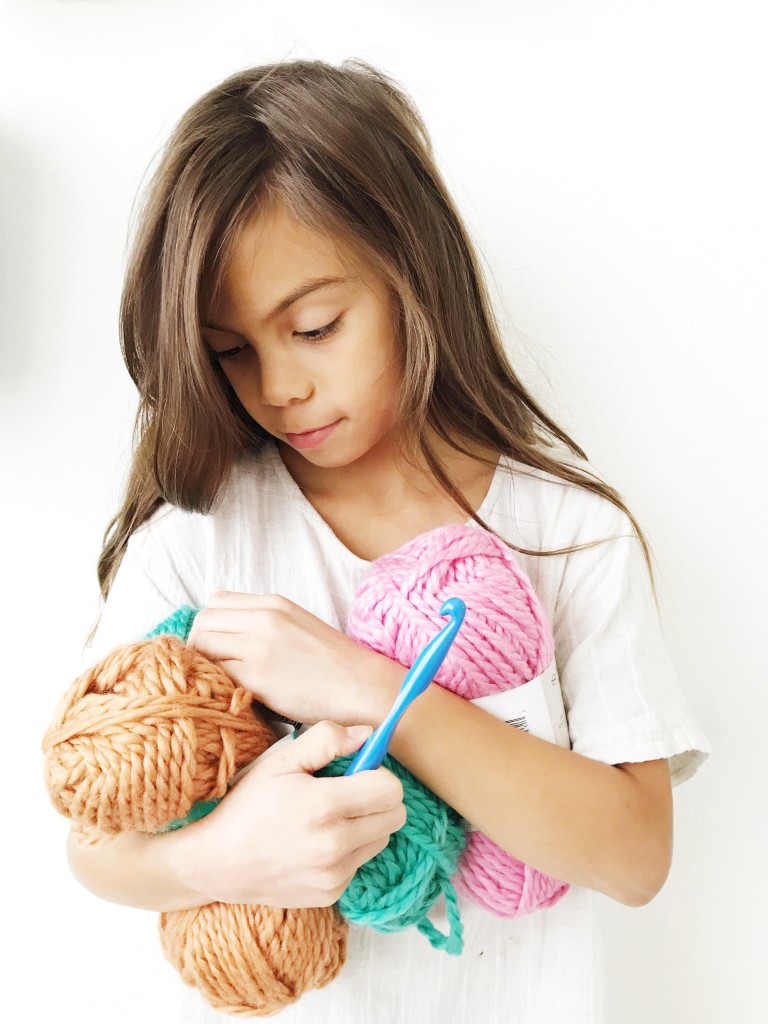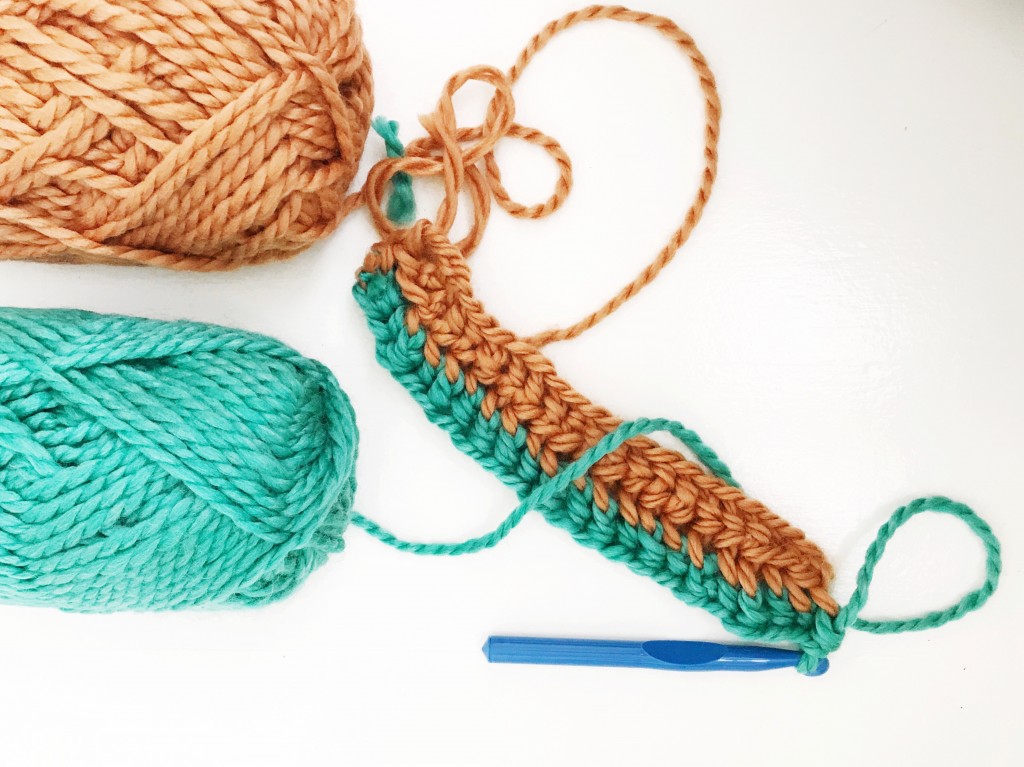 I love to crochet and it's fun to see one of my girls pick it up. The girls learned from their Grandmama; she taught them while they were in Texas over the summer. True loves to crochet too, but Brave is the one often with a hook and yarn in hand (True is more a sewer). Currently, she's working on making herself a striped bag. It's fun to see their personalities come out more in the hobbies they choose to pursue.
Maybe one day one of the girls will pick up knitting and teach me! That's one skill I don't quite understand.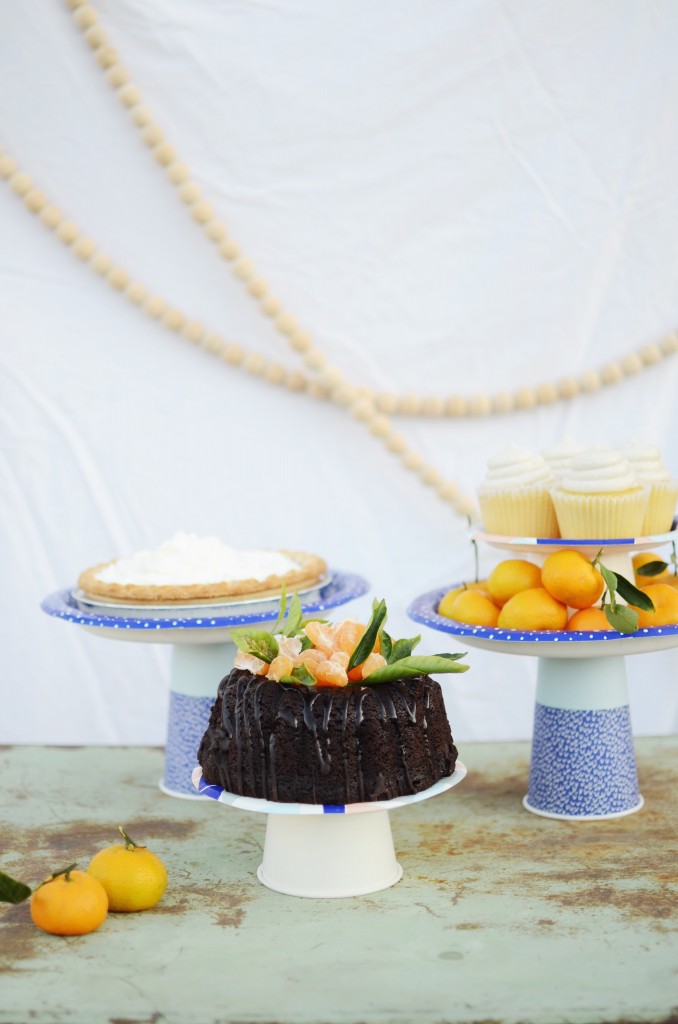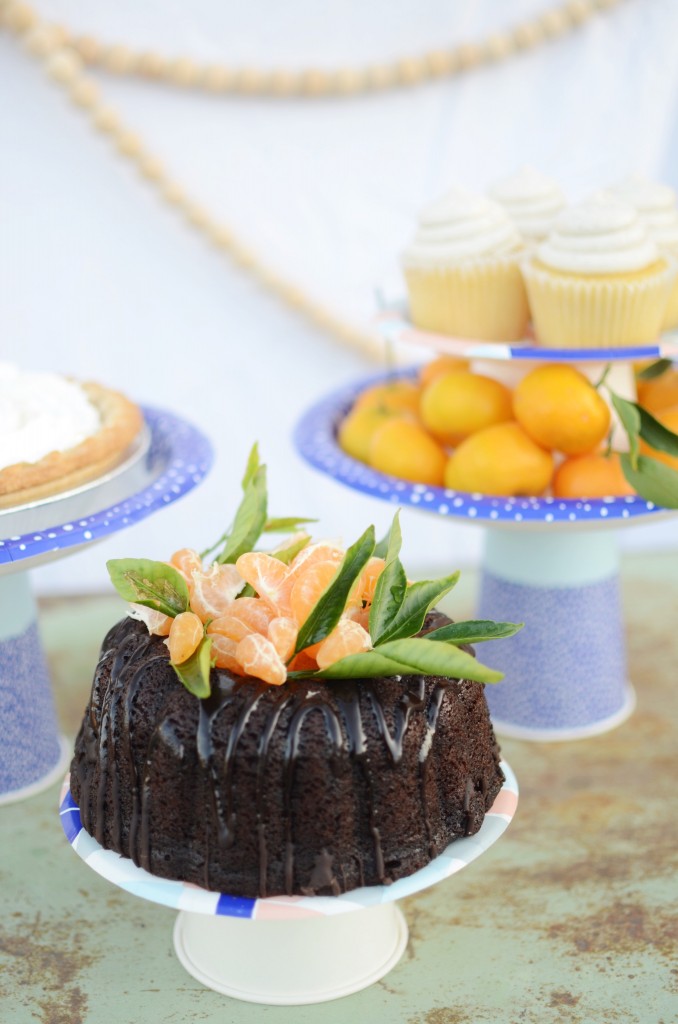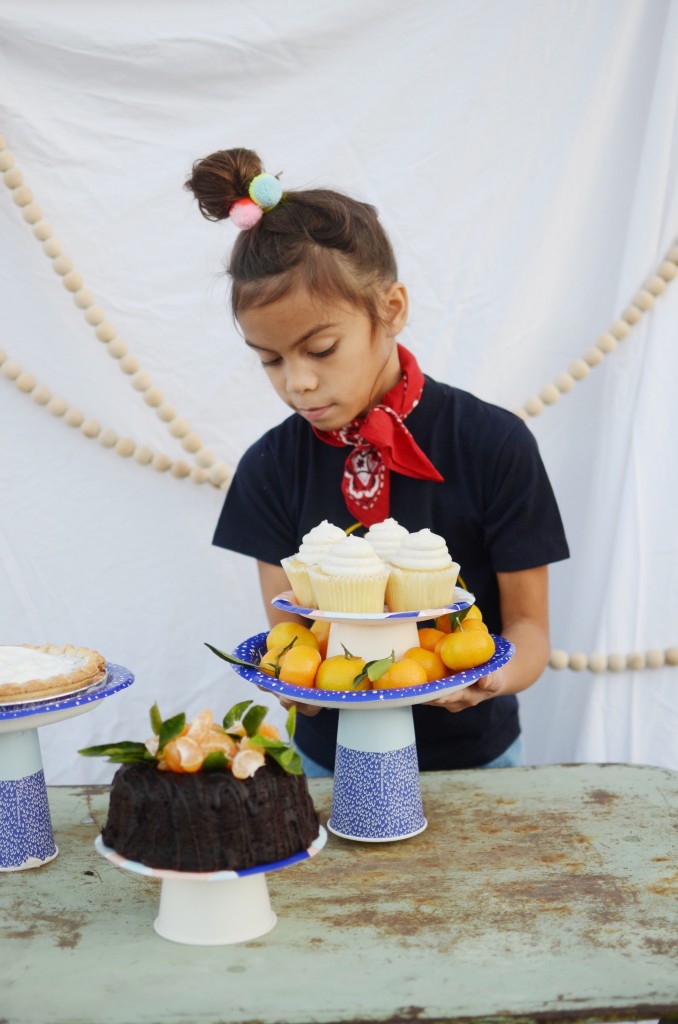 See how easy it is to make these paper plate cake stands here on the Babiekins Blog. You can make all sorts of sizes (and even tiered) with various plate and cup sizes.
vintage top and bandana, kinoko kids. hair pom pom, kinoko kids.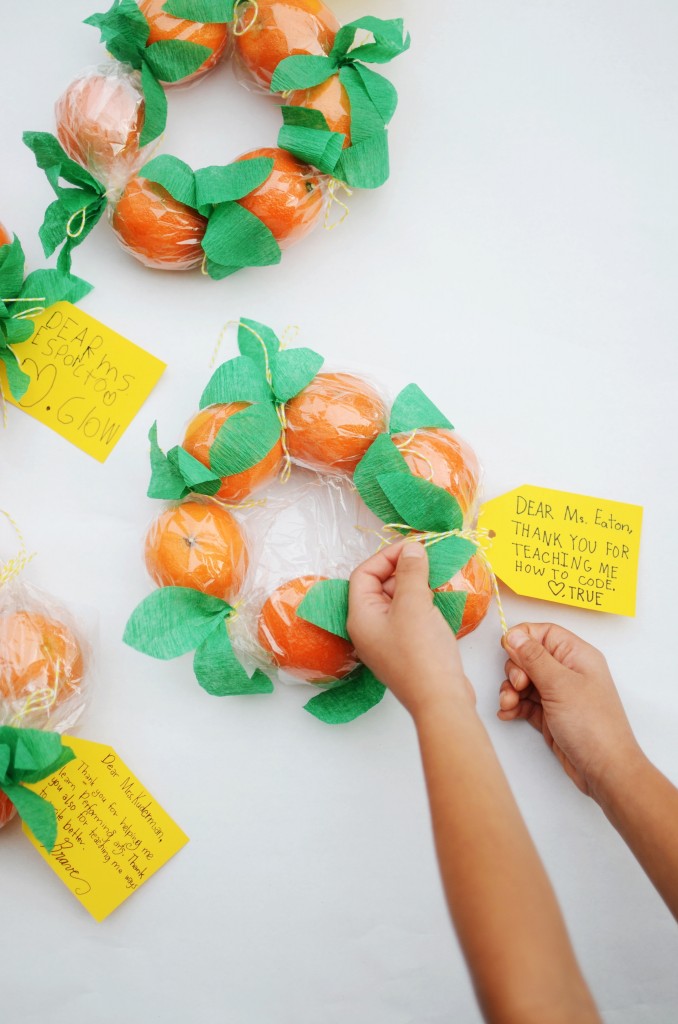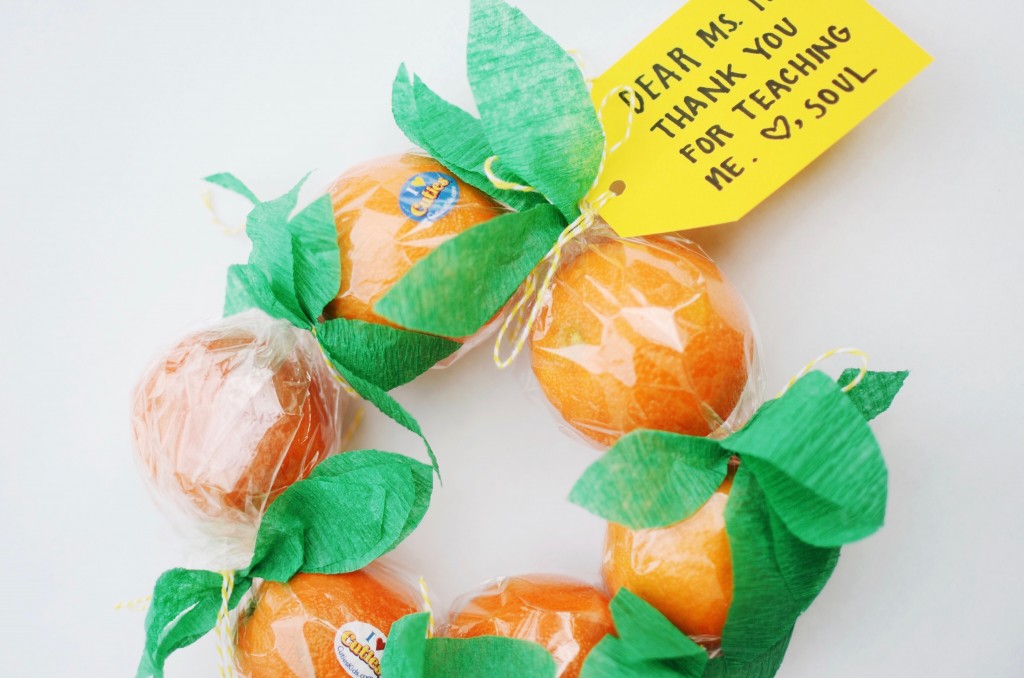 It's that time of year again where thankfulness and giving gets an extra spotlight, though we should certainly be doing this every day of the year. The girls have been excited to brainstorm all the things they can make as gifts this season. Making gifts is one of the things they love to do most. Sometimes, we have to reign them in because they make so much stuff (too much stuff!), but it really is sweet to see their hearts overflowing into wanting to make someone's day a little brighter.
All the holiday baking and making has probably started everywhere. Our first gifts to make this season were for their teachers. Typically, we gift teachers and neighbors with some home baked goods. This year we're doing something a little more healthful by making Cutie wreaths!
The girls and I laid out all our supplies and we had an afternoon of wreath making (and Cuties eating). Everyone got involved in the process. One gal was cutting string, another cutting out leaves from crepe paper, Soul was fixing the wreaths, and Glow peeled the Cuties for everyone to eat. My little Cuties Correspondents were all having a blast with the task on hand!
Supplies:
5 lb. bag of Cuties
Scissors
30″ clear cellophane
Cotton string
Green crepe paper
Tags, optional
Directions:
1. Cut out a 10″ wide strip of cellophane. Center 6 Cuties on top and wrap the cellophane around.
2. Cut 6 – 10″ strands of string (per wreath); cut out about 12 leaves from crepe paper (per wreath). Best way to cut them is to fold and cut, so that there are two leaves on one. Place a piece of string between each Cutie, add some leaves on top of the string, then knot and tie string into a bow. If want the leaves just in one section of the wreath, instead of between each fruit, then just tie bows all the way around with leaves inserted.
3. To join the two ends, cut any excess cellophane, leaving just enough to cover the next piece, then overlap cellophane over each end to close the circle. Lastly, add string and leaves.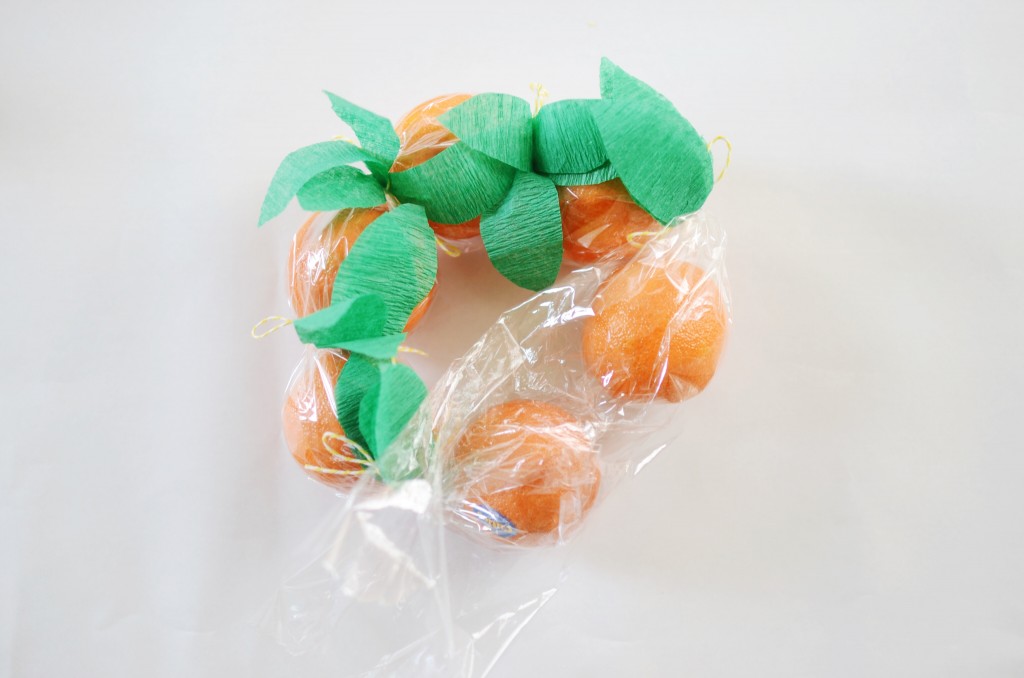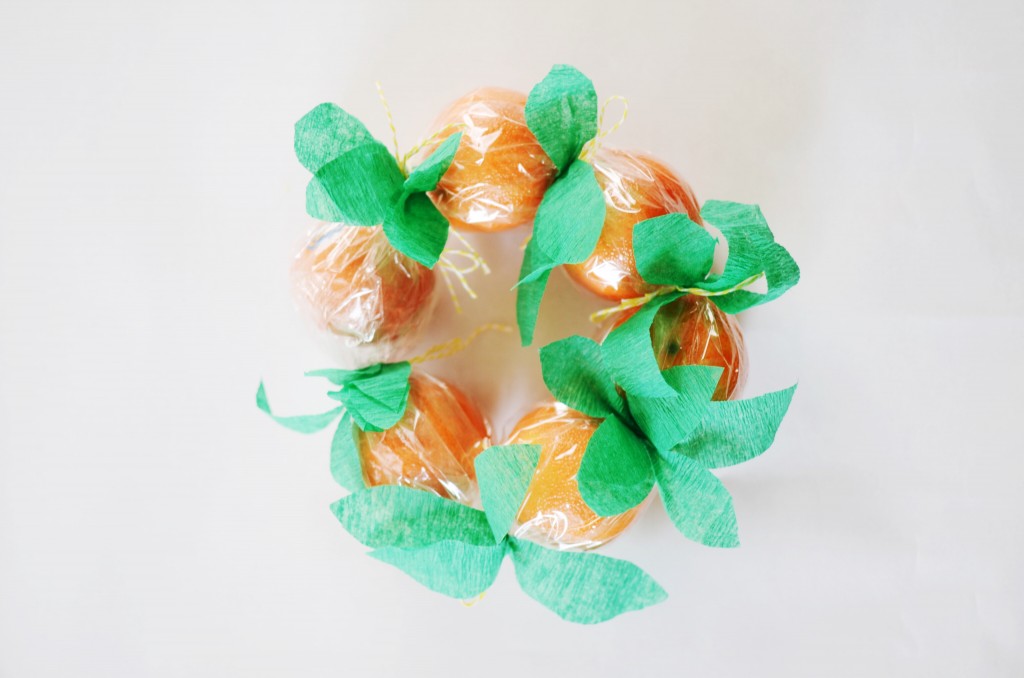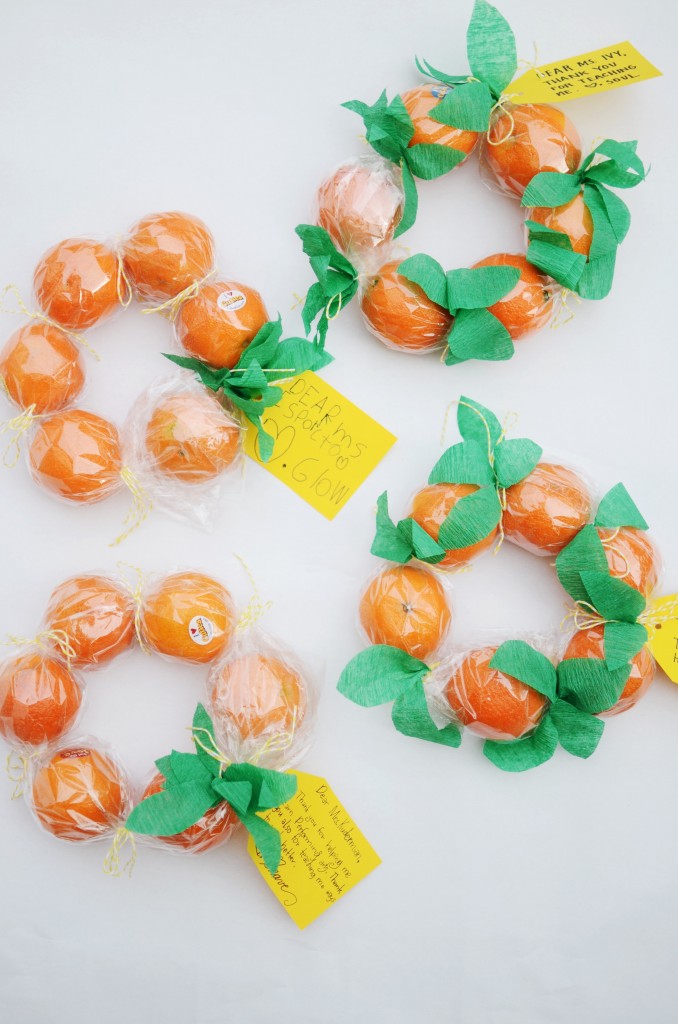 With Ben being a dietitian, he was definitely in approval of this type of sweet treat. It's a healthful gift to give and putting them into a wreath definitely give off holiday vibes. The kids were so proud of the wreaths they made and were very excited to give it to their teachers. Making a Cuties wreath was easy-to-make and will definitely be easy-to-love. This homemade gift certainly spreads a little bit of sunshine and sweetness to this season of #100DaysofSunshine.
This post is in collaboration with Cuties. All opinions are my own, and I'm thankful for the support you give me, this space, and the brands I partner with.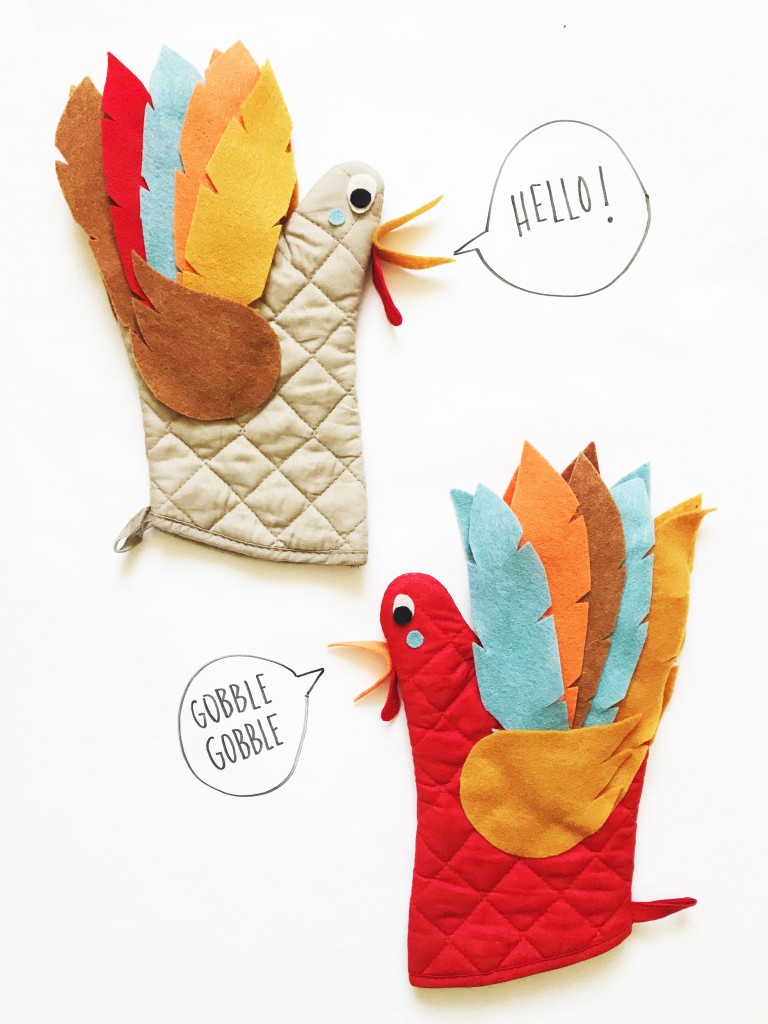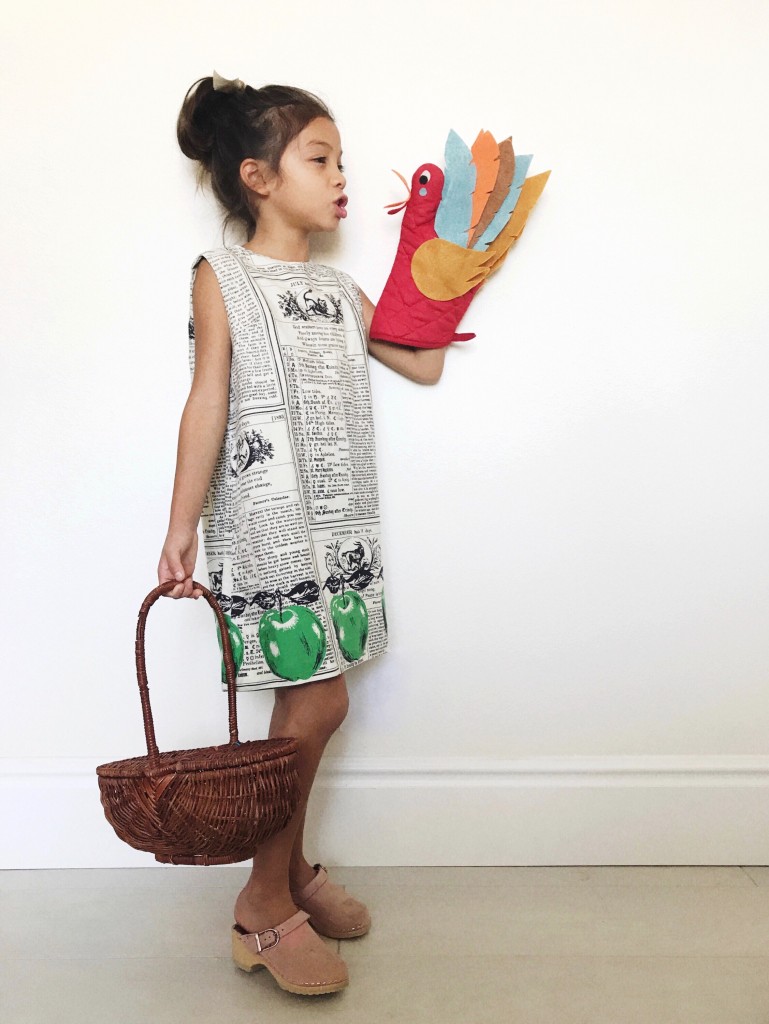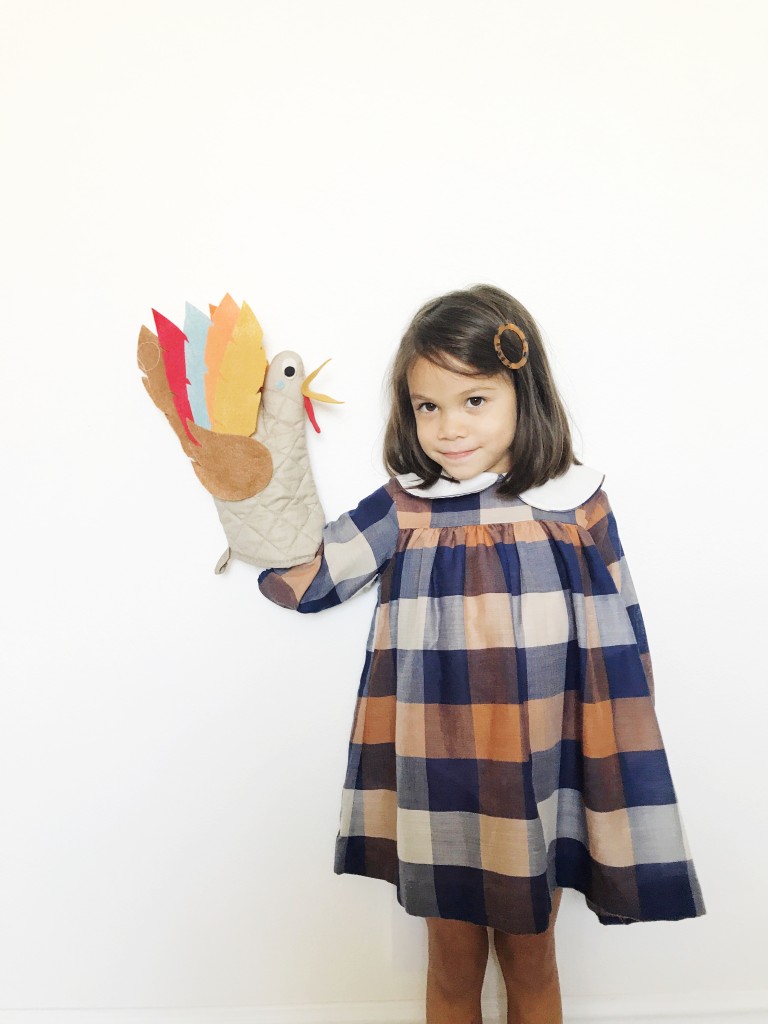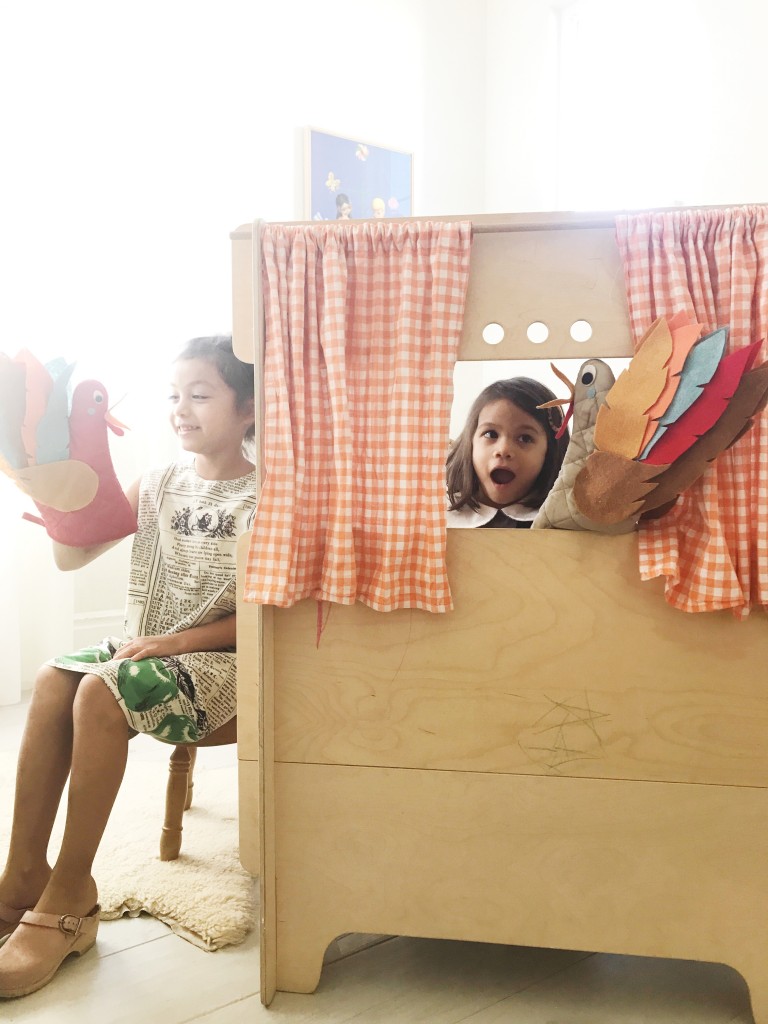 My newest project for Babiekins Mag is up… turn an old oven mitt (or pick up one at the dollar store!) and make some turkey puppets. These have kept my girls entertained for hours; they love creating characters and stories with their new toys. Get the full project here.
vintage dresses, kinoko kids. shoes, hanna anderson. toy kitchen/puppet theatre, momoll.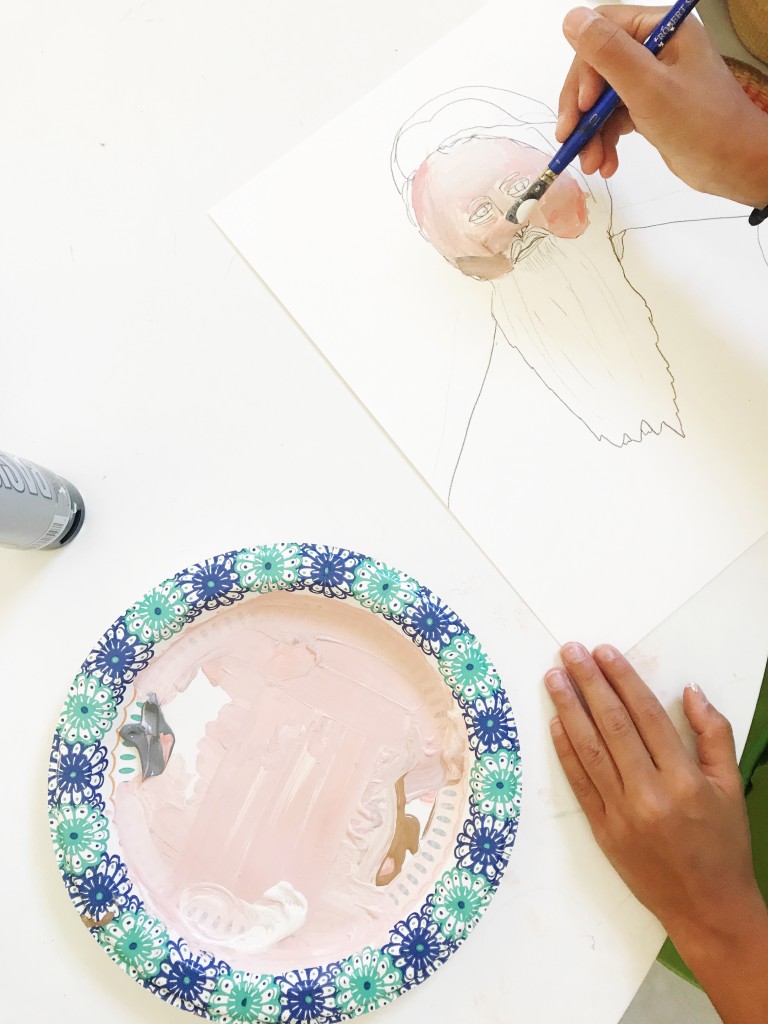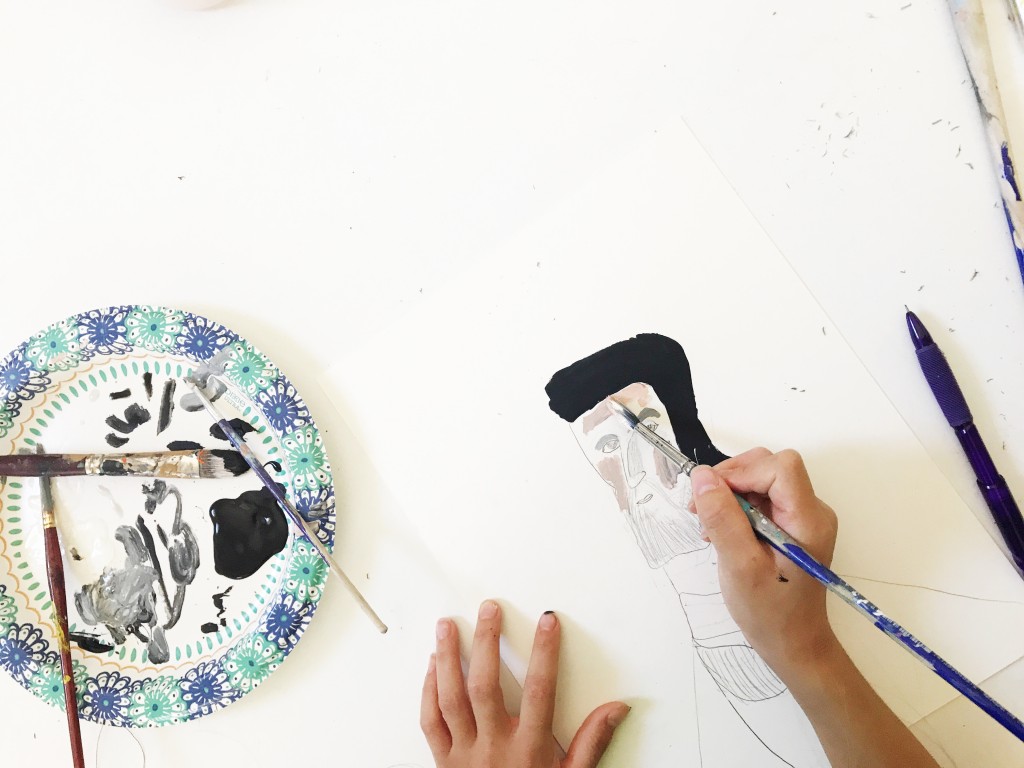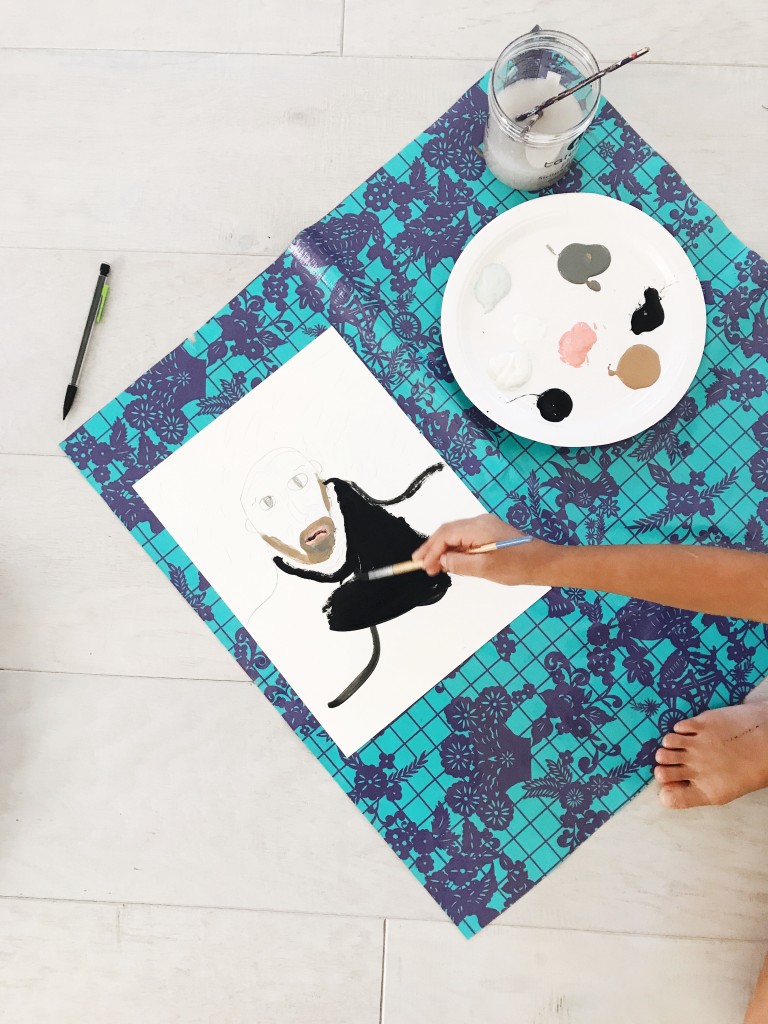 On Sunday, our church, along with some other neighboring churches, celebrated the Reformation 500. Some of the children of our church were assigned different Reformation heroes to create art work for, and we displayed them as centerpieces for the fellowship. We had been listening to Desiring God's "Here We Stand," and the girls were especially excited to study their assigned heroes. They were even more enthusiastic about painting their portraits. After they each completed two, they were asking me to give them more to do!
I really love how their painted portraits came out. We used acrylic paint on this Strathmore acrylic paper. They each took such care in mixing colors and creating the right shades. For Glow, I drew the outline, she filled in the details with pencil, then went over it in paint. There will definitely be more painting projects in our future.
This podcast is good one to listen to if you want to understand the Reformation.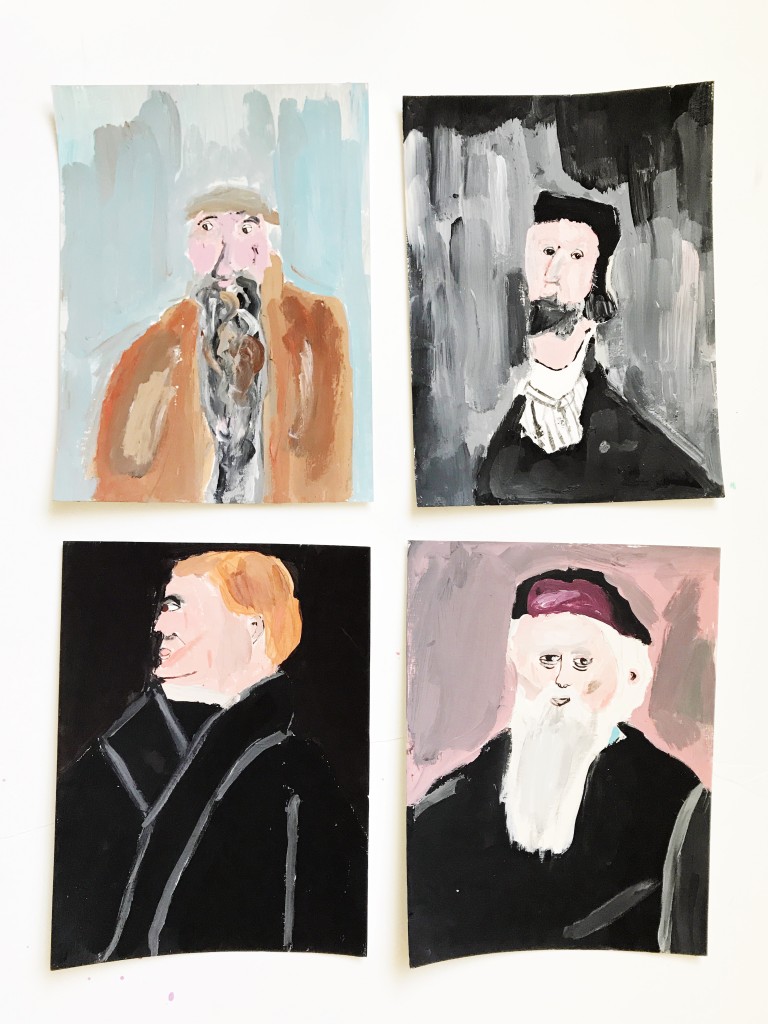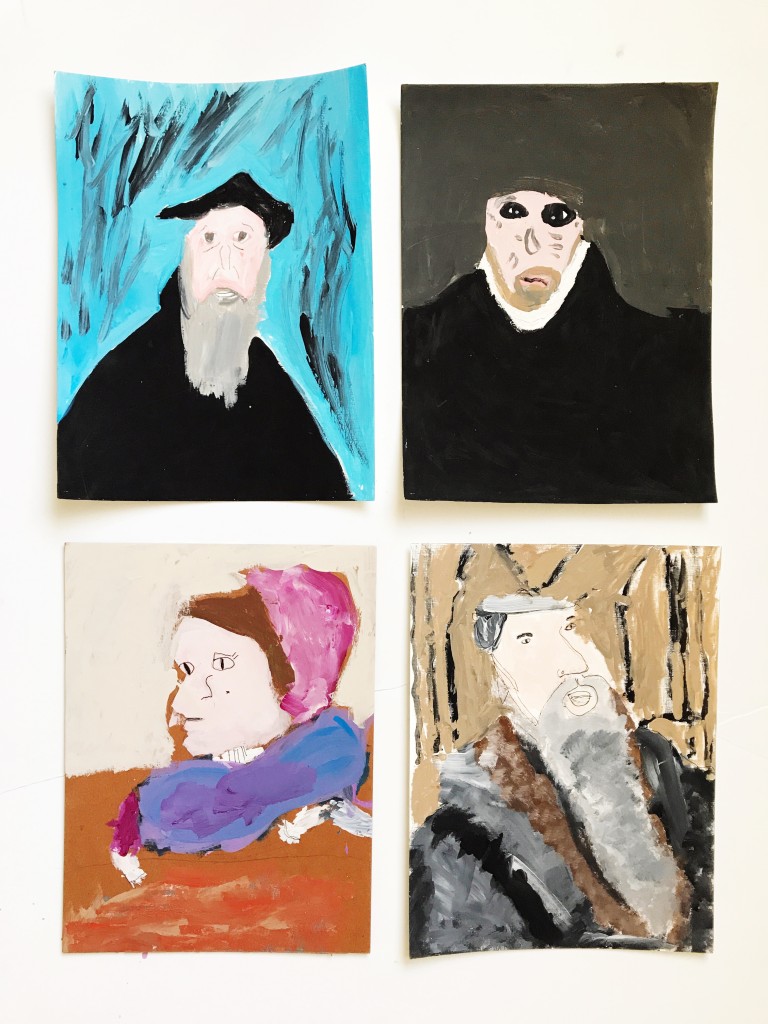 Each row from top to bottom: Brave, True, Soul, Glow
You get bonus points if could name each portrait.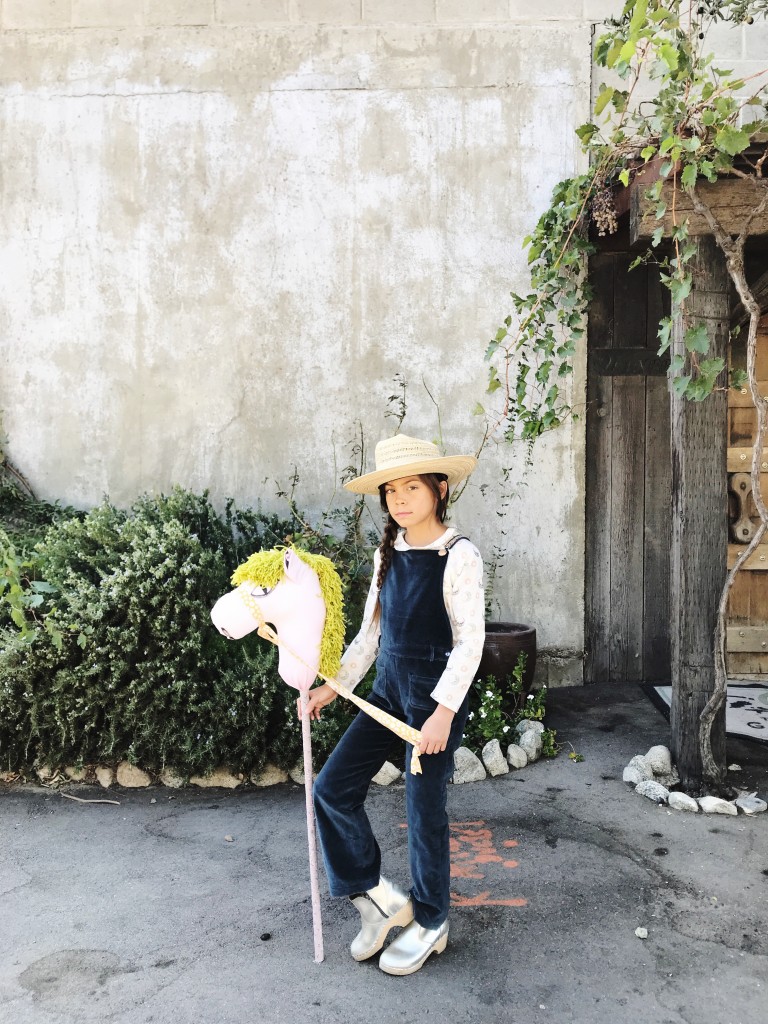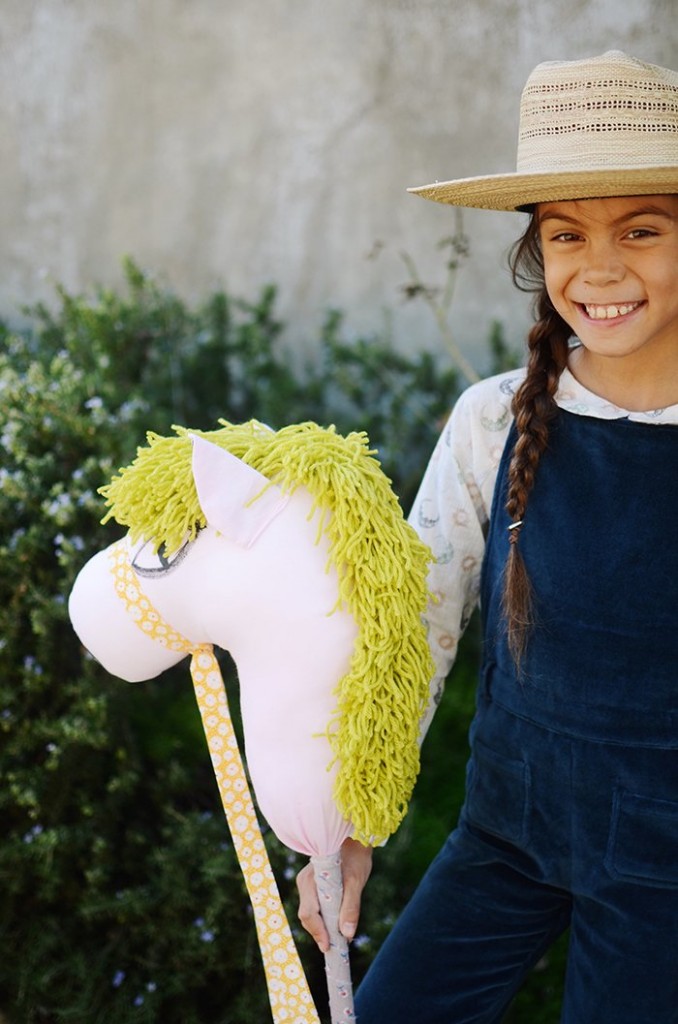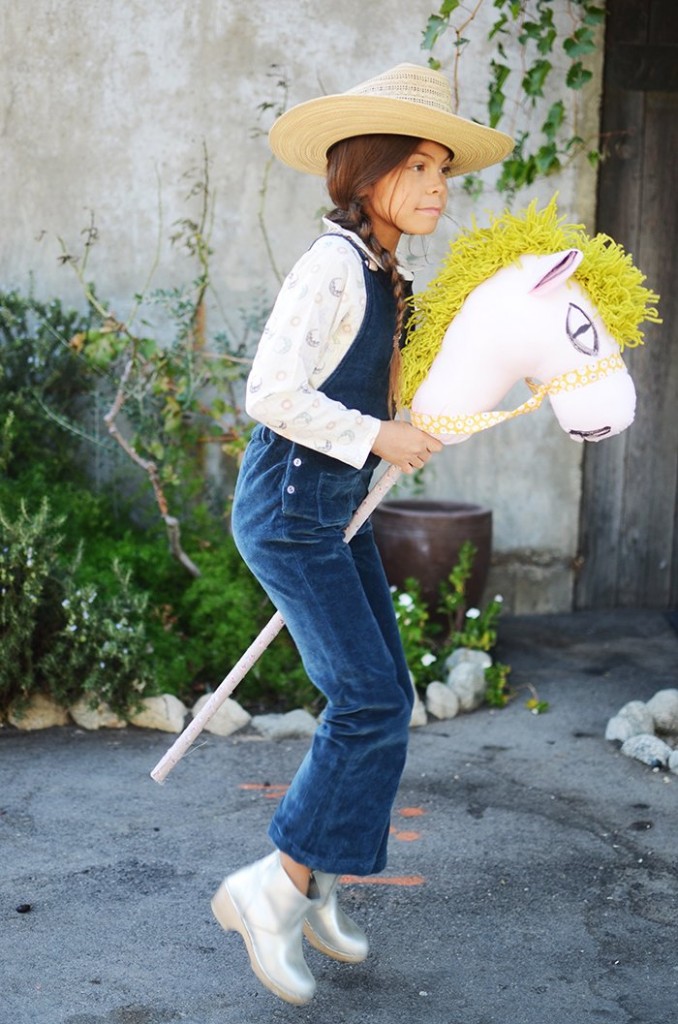 Still need a costume idea? Make this stick horse and your little one could be a cowgirl or cowboy! It's easy enough to find a pair of overalls, bandana, jeans, and hat at the thrift store. You might already have these things in your drawers at home. See the full tutorial over here on the Velveteen blog.
on brave: marlene top, elodie overalls, clogs by hanna, vintage hat.