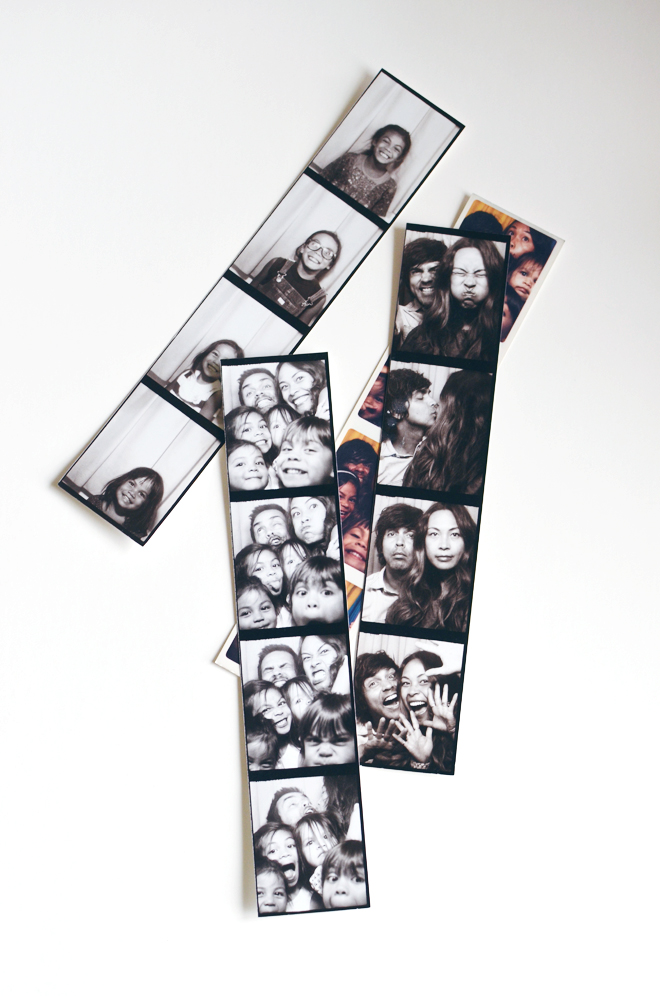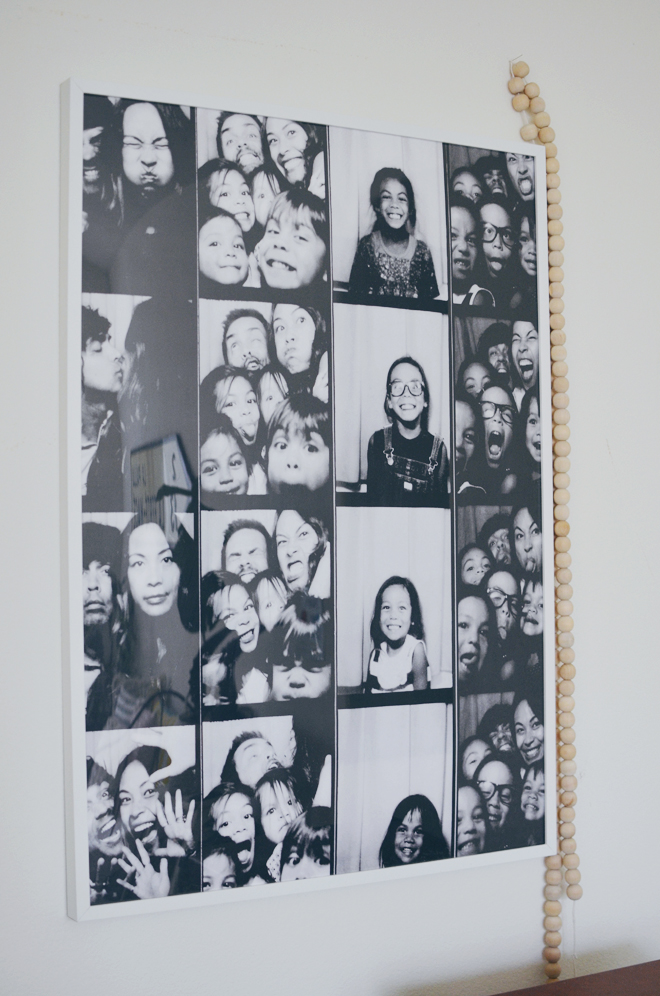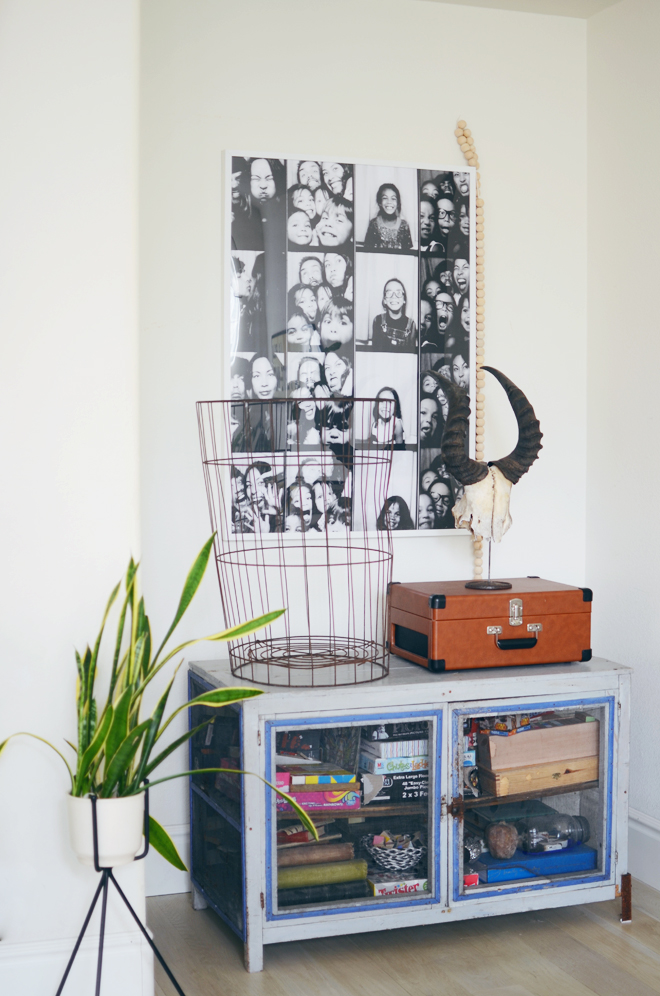 We love photo booths over here. Once upon a time, Ben and I seriously considered purchasing a vintage one just to have in our home, but the maintenance stopped us. Thankfully, we go to Palm Springs and the county fair each year, so that's where we get our photo booth fix in.
I scanned 4 photo booth strips, and used Photoshop to adjust the image to fit the size of the frame I had (I think it's the largest one of this IKEA frame). Then, I took that file to get made into an engineering print at the local copy shop.
We have a long hallway upstairs that I want turn into a gallery wall of memories, but there was only one framed family picture on display downstairs. Ben had been asking me to put more family pictures up (he appreciates seeing family pictures on the walls displayed in people's homes), so I thought a little collage of photo booth strips is just what this little wall needed.
We've blown up one square of a photo booth strip before, and we have that taped on a wall in our homeschooling room (see that one here). The girls have some things they want to enlarge and make into posters for their room (they are Star Wars and super heroes related), so we aren't sick of making engineering prints just yet.

Indigo Kimono Jacket
Directions: Fold the fabric in half width-wise, cut out sides in a L-shape to create the sleeve. With the right sides together, sew the L-shape sides. Cut down the middle of one side of the kimono to where the neck would go. Fold that entire length in about 1/4″-1/2″, pin in place and sew.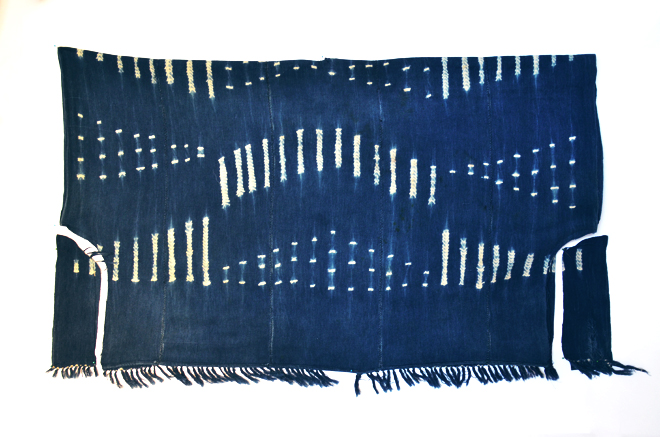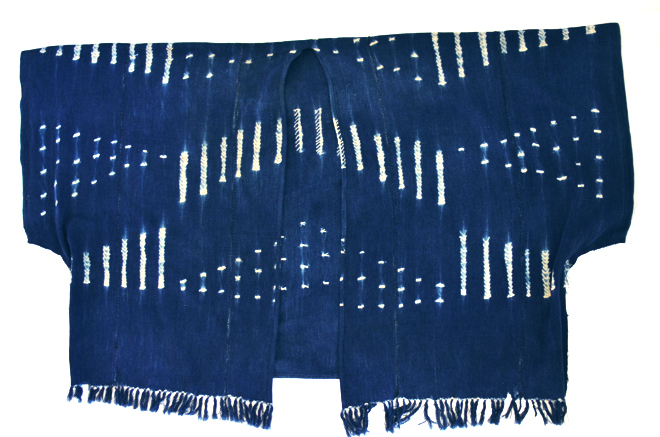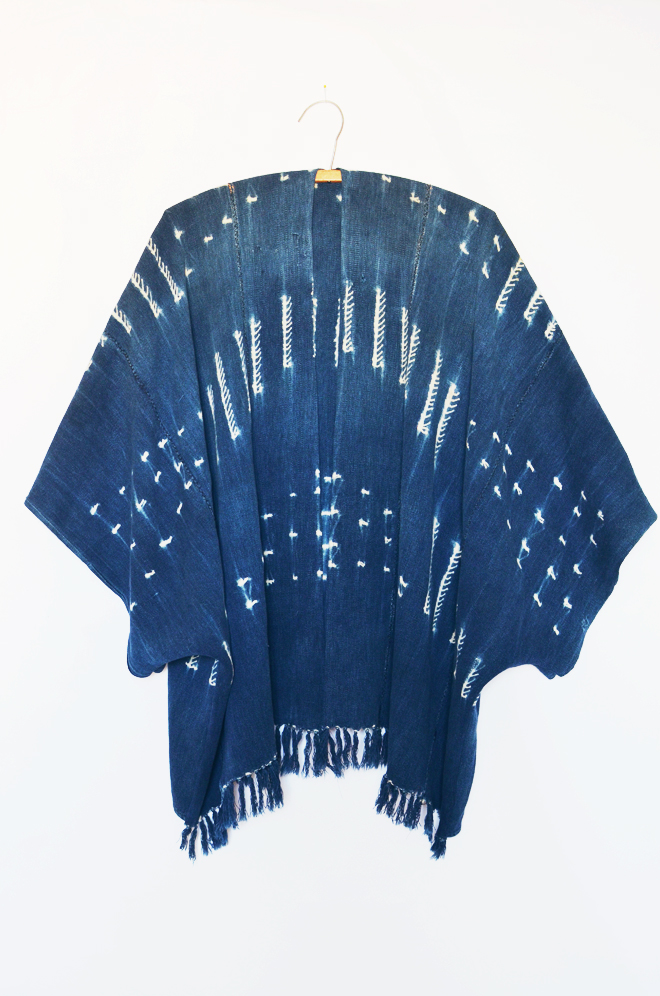 It went from a shawl/scarf to a kimono-jacket. I know it's not an exact kimono, but it's not exactly a jacket, so I say it's a kimono-jacket. This would make a perfect bathing suit cover up too. I can't wait to pick up more fabrics like this at the next flea market!
If you can sew a straight line, I think you can sew anything. If you need a little help, my book, Let's Sew Together, can definitely do the job! Don't be afraid to give sewing a try.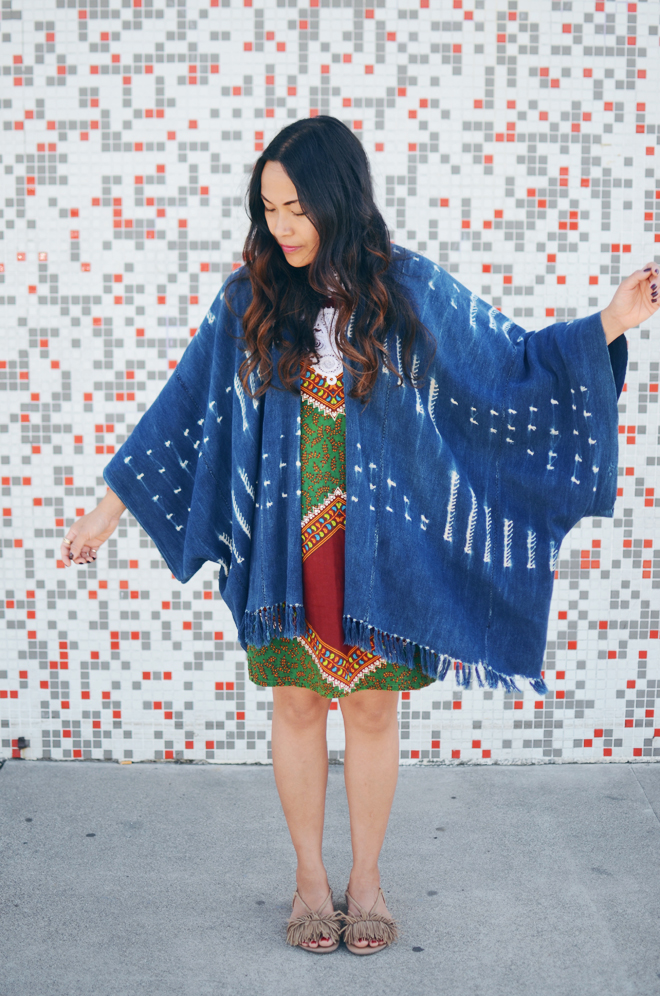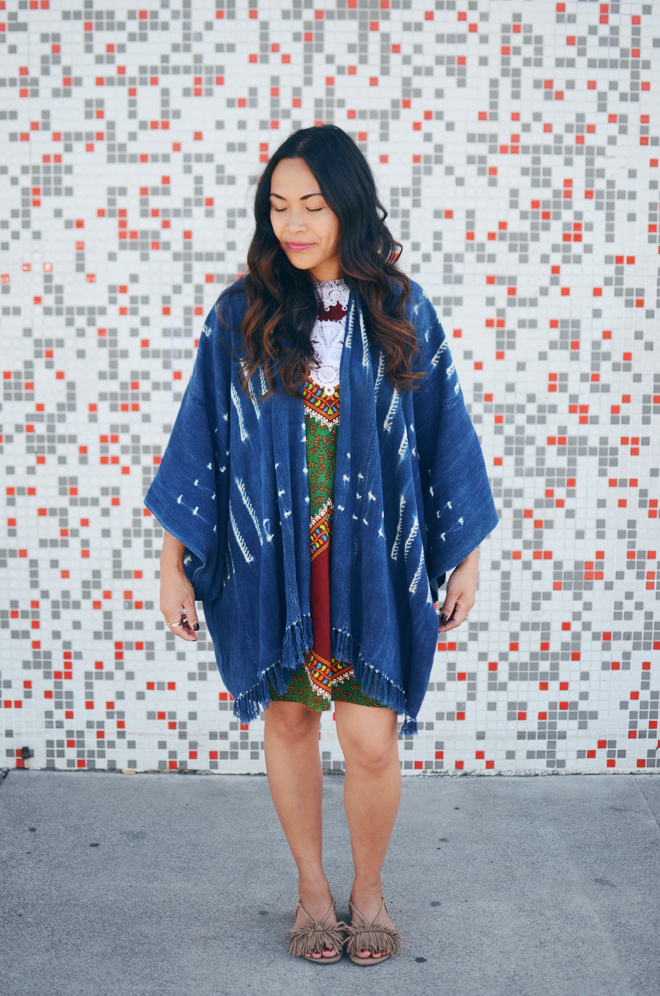 on me: dress, vintage. sandals, banana republic.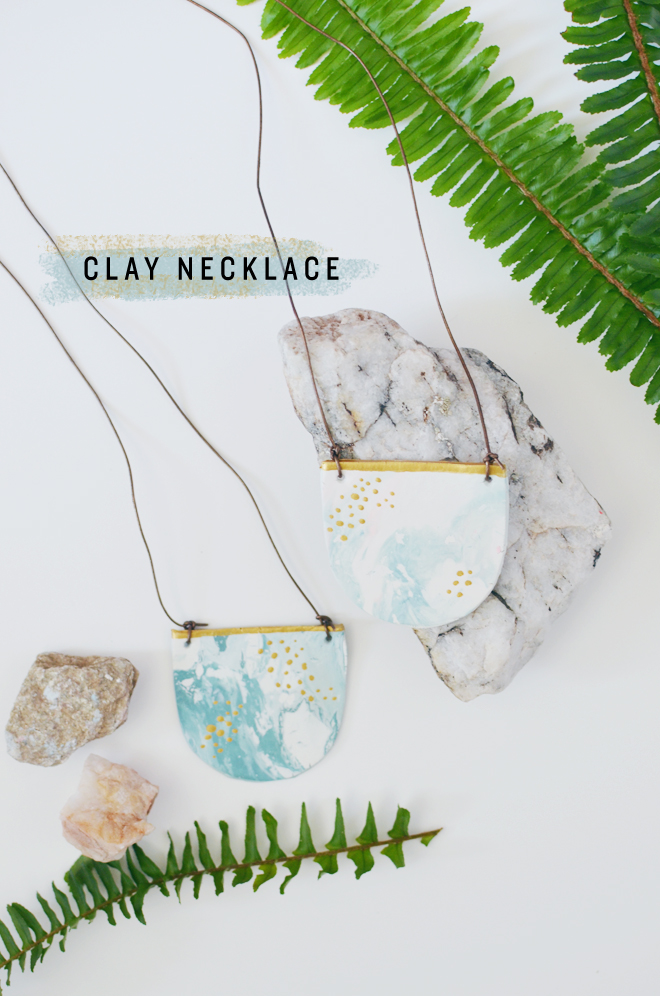 Clay Necklace
inspired by this ceramic necklace

Supplies:
Shape template
Polymer clay, various colors
Rolling pin
Clay tools
Acrylic gold paint
Paintbrush
Leather cording
Parchment paper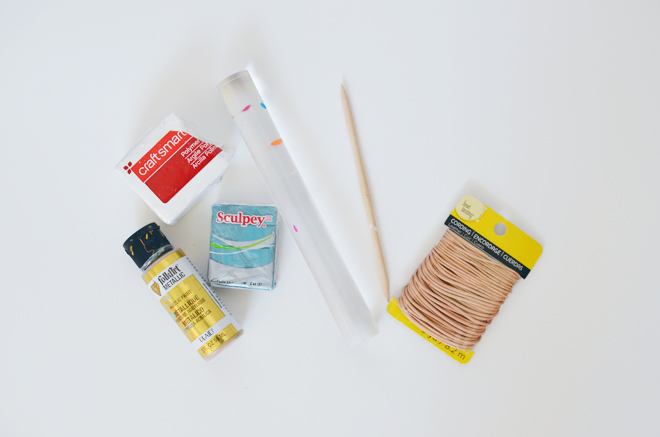 Directions:
1. Turn on the oven to 275° F. Pinch off a piece of clay and roll out until about 1/8″ thick. I mixed a pinch of white and blue clay, with tiny bits of pink.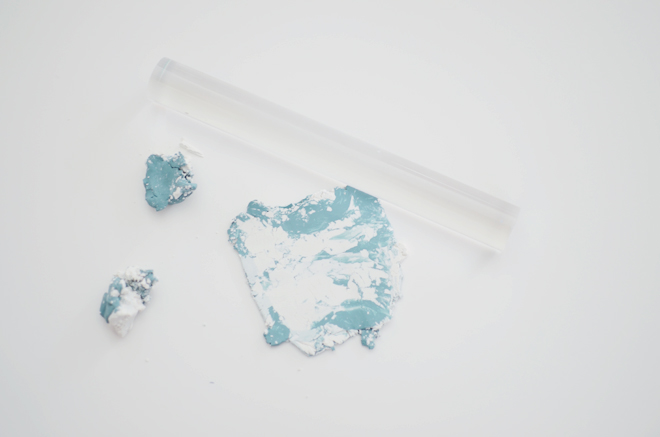 2. Place the template on top of your clay and cut out the shape of your clay necklace piece.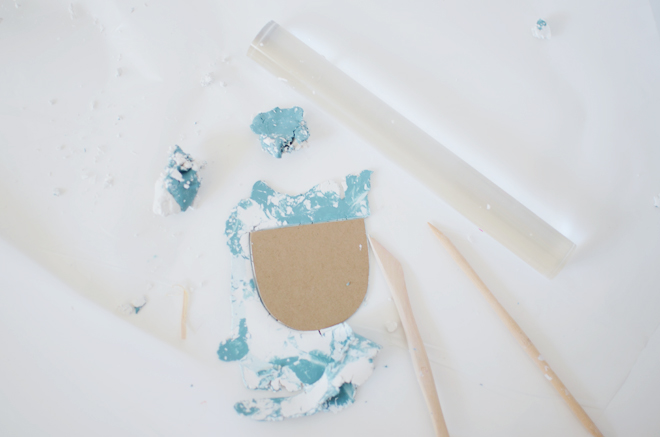 3. Poke holes into the top corners on the clay piece.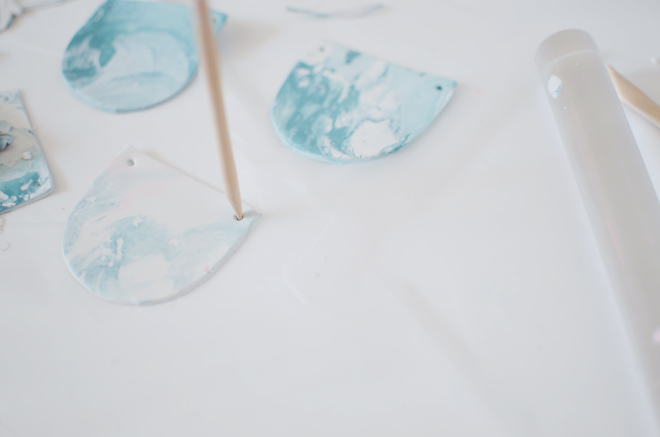 4. Line a baking pan with parchment paper and place your clay pieces on to the paper. Bake the pieces in the oven for about 25 minutes, then take out, and allow to cool completely. Once cooled, paint your design onto your clay piece.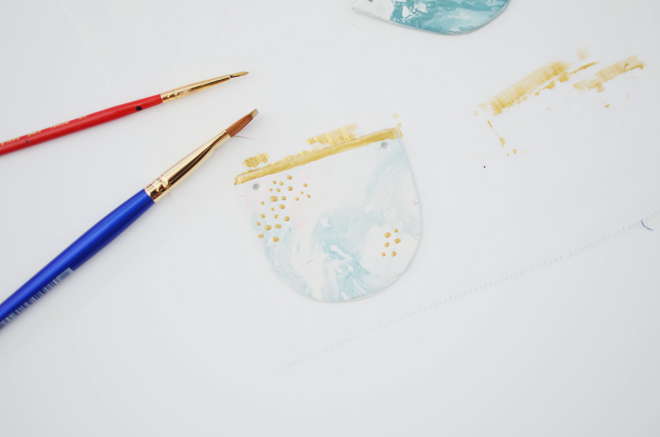 5. Cut a 30″ strand of leather cording (or whatever your desired length may be). Insert each end of the cording through each hole, and double knot to secure.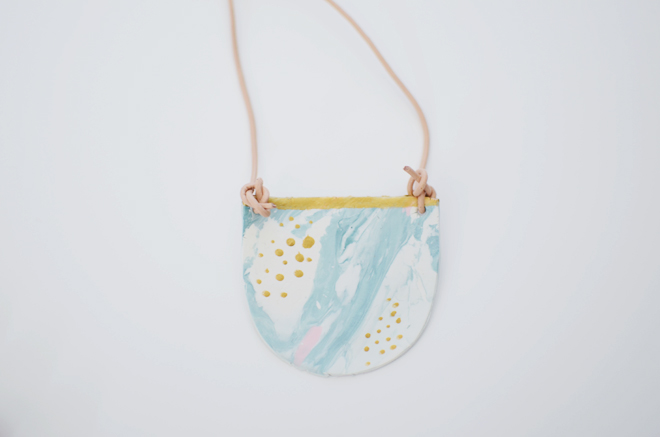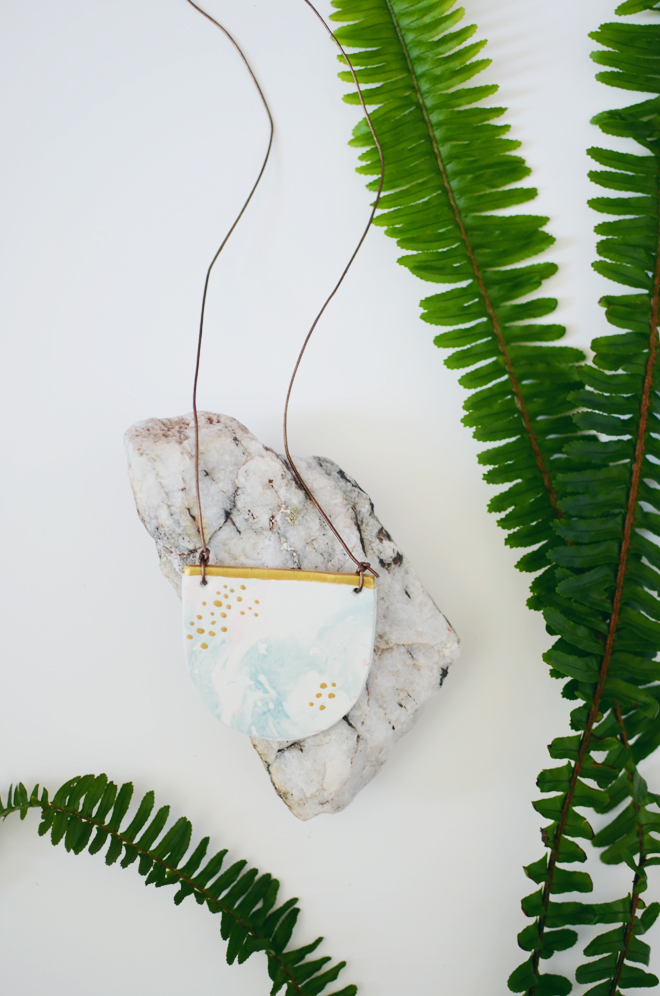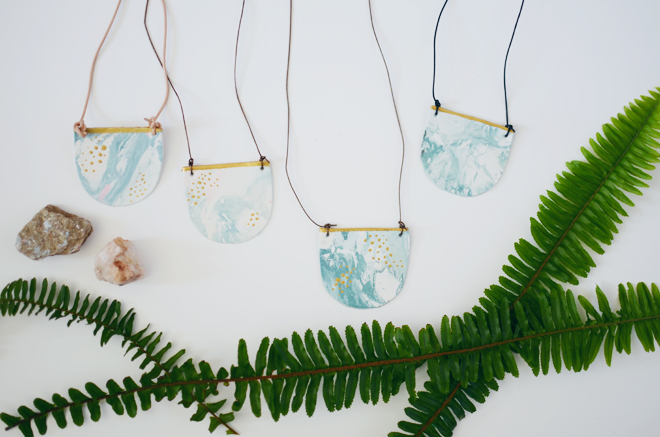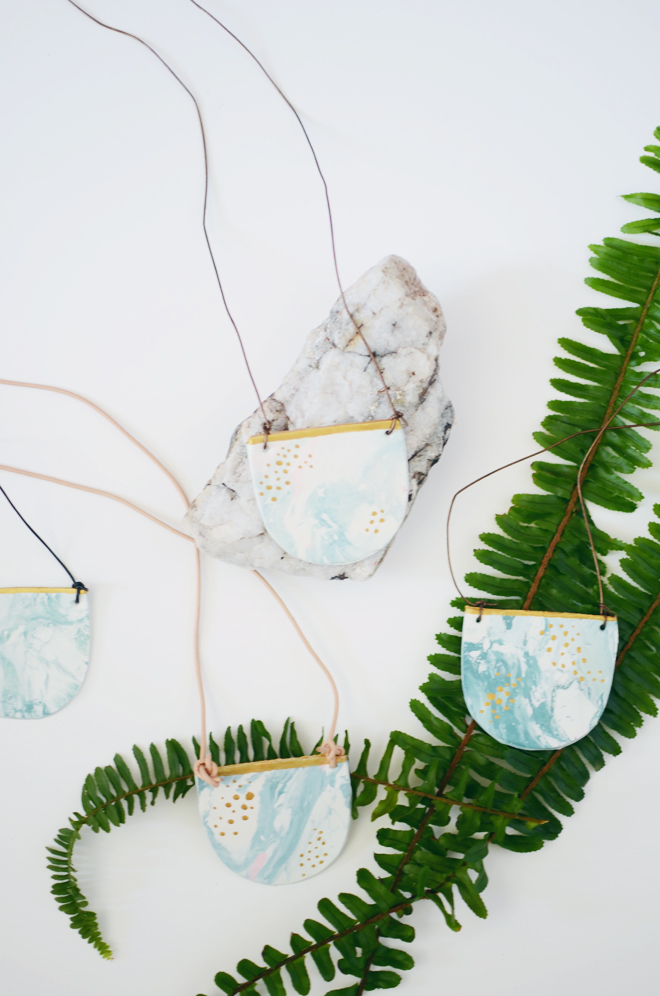 This necklace is simple enough for the kids to make for Mother's Day. It would also be fun to gather some friends and make this necklace together. Grab a bottle of wine, some cheese and crackers, and call it a girls' night! I could definitely use of one of those.
Supplies provided as part of the Michaels Makers Series. If you need some additional handmade Mother's Day gift ideas check out Michaels.com or the other 49 Makers' ideas on The Glue String for to see how they personalized their crafts!
Loading InLinkz ...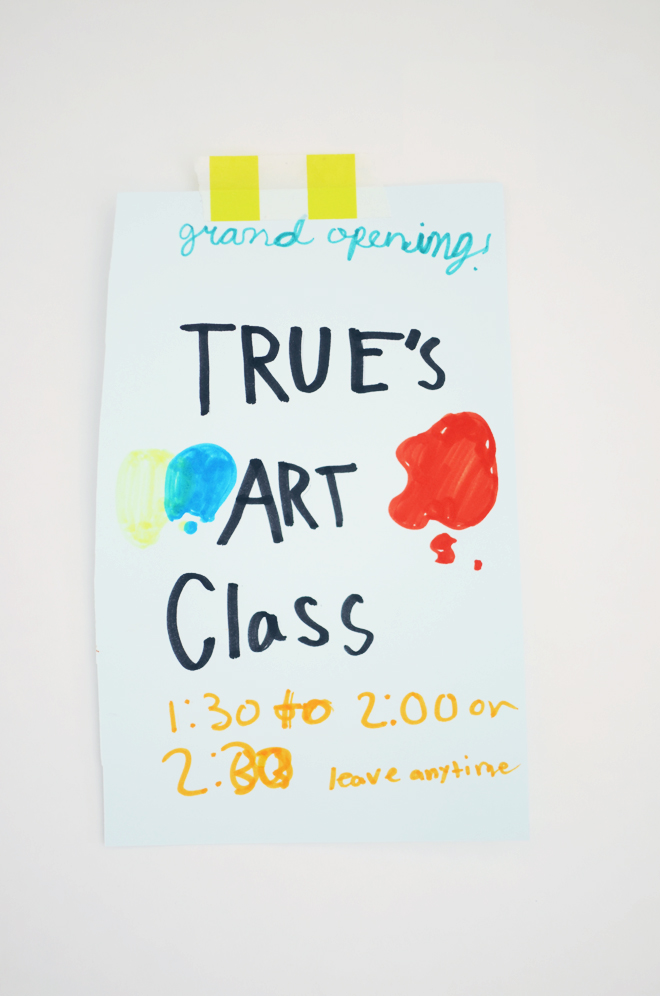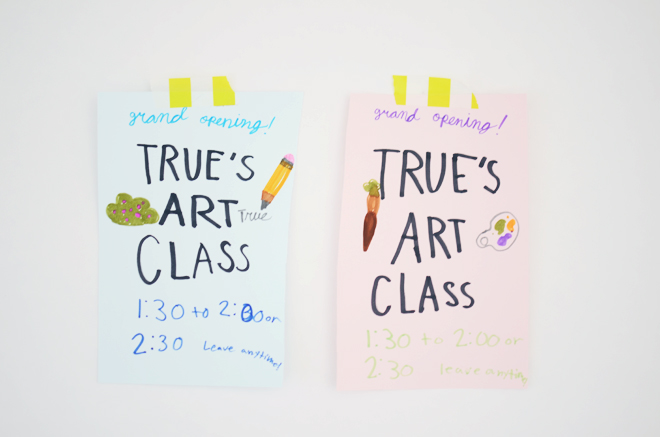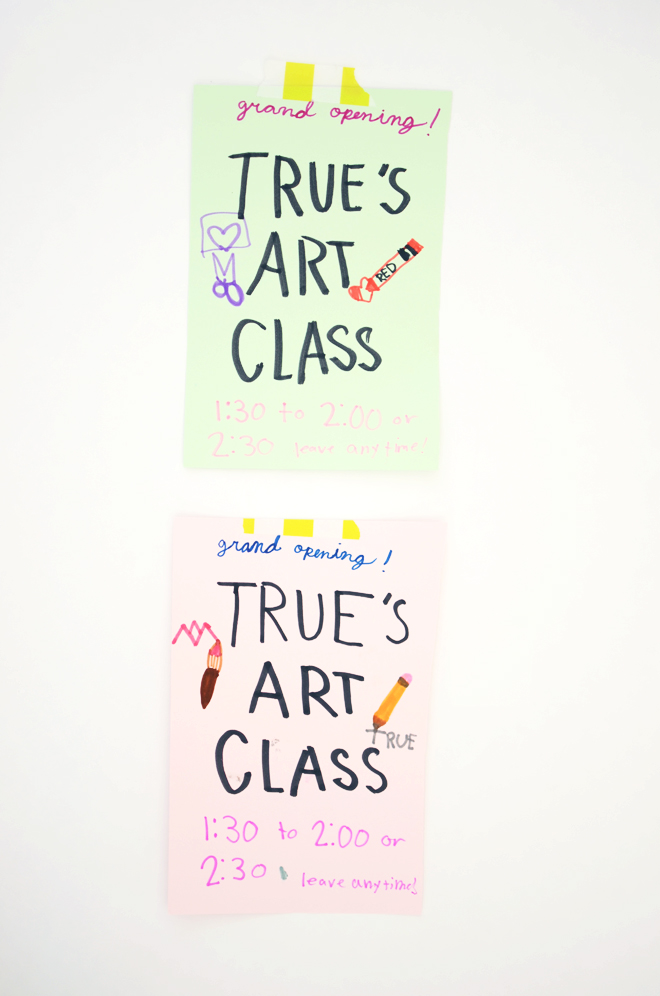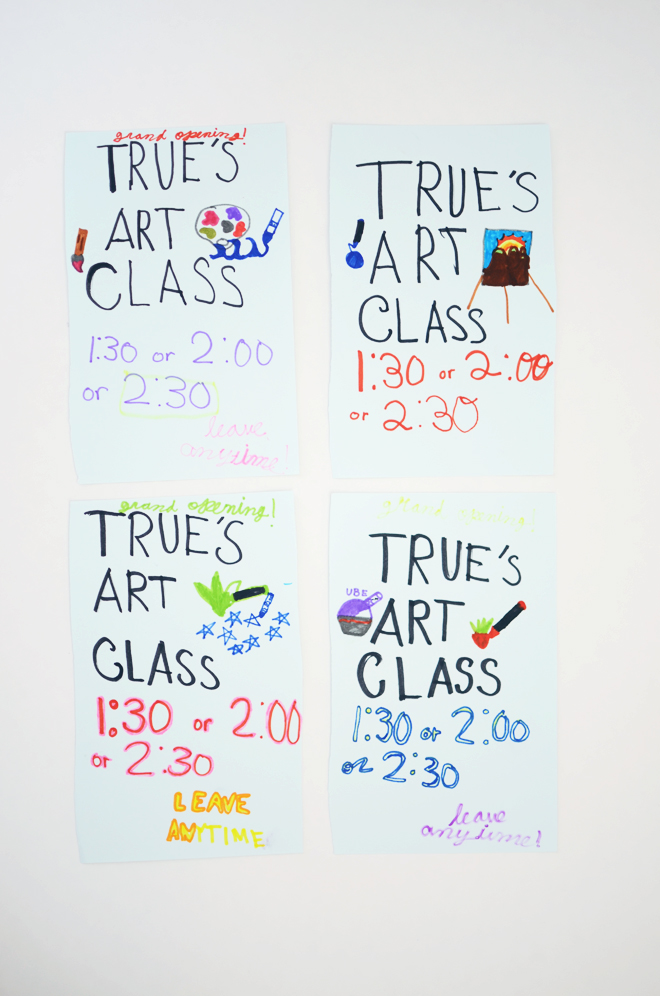 You've already seen True's art here, but I had to share the rest of the signs she made. They are taped all over the house and they are so cool! She really loves creating, helping me with craft projects I'm working on, or watching me make something. It's fun to watch her evolve as a little artist.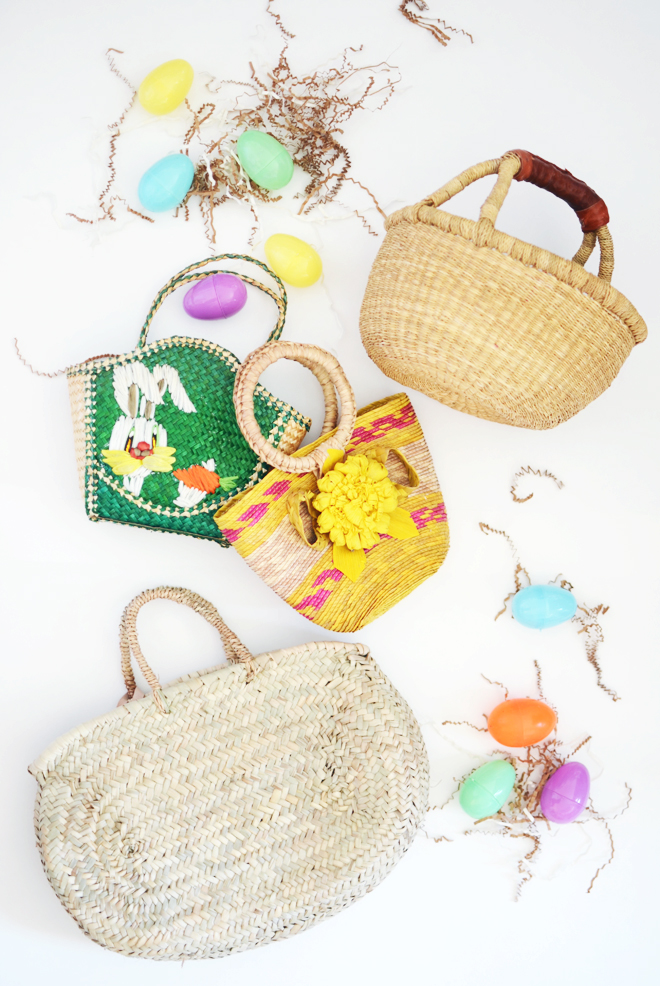 We've never actually given the girls Easter baskets and this year will be the first time! I've typically used these bags, or we did surprise balls one year, so I'm excited about actually giving them baskets. I know Easter is a week away, but if you still need some ideas, I hope these help or you can bookmark them for next year.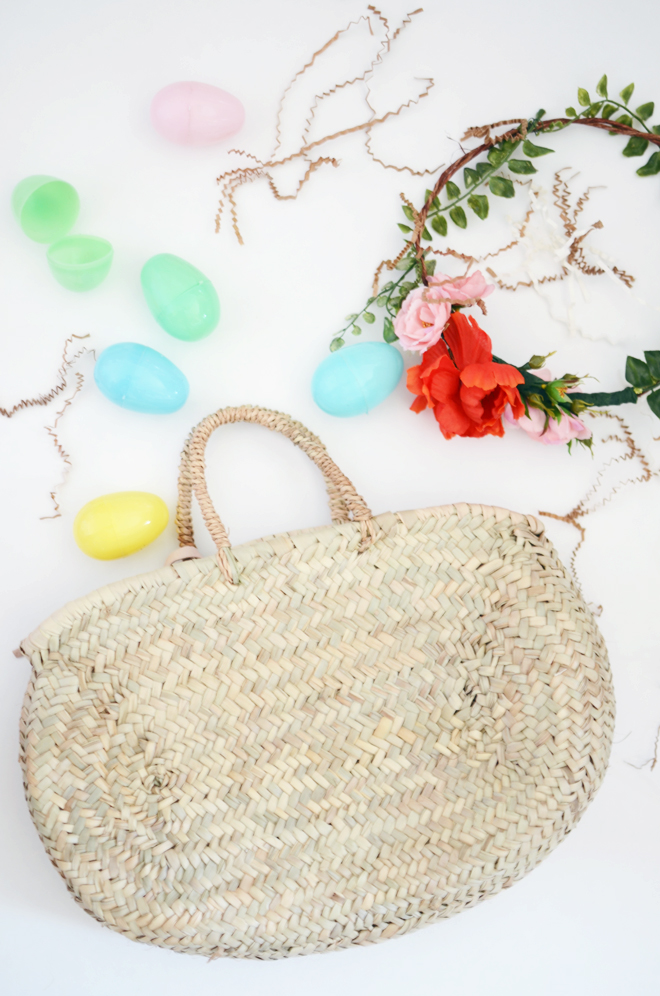 I love this mini oval basket from French Baskets (there are so many good ones in this shop!). Shipping is pretty speedy, but you might want to shoot them an email if you do plan to order one in time for Easter.
These two are mini baskets I found at the thrift store. Every time I go, I always keep an eye out for these vintage baskets, so next time, keep your eye out too! Check out this one that is almost exactly like that green one, and this fruit flower one would be adorable for holding Easter goodies.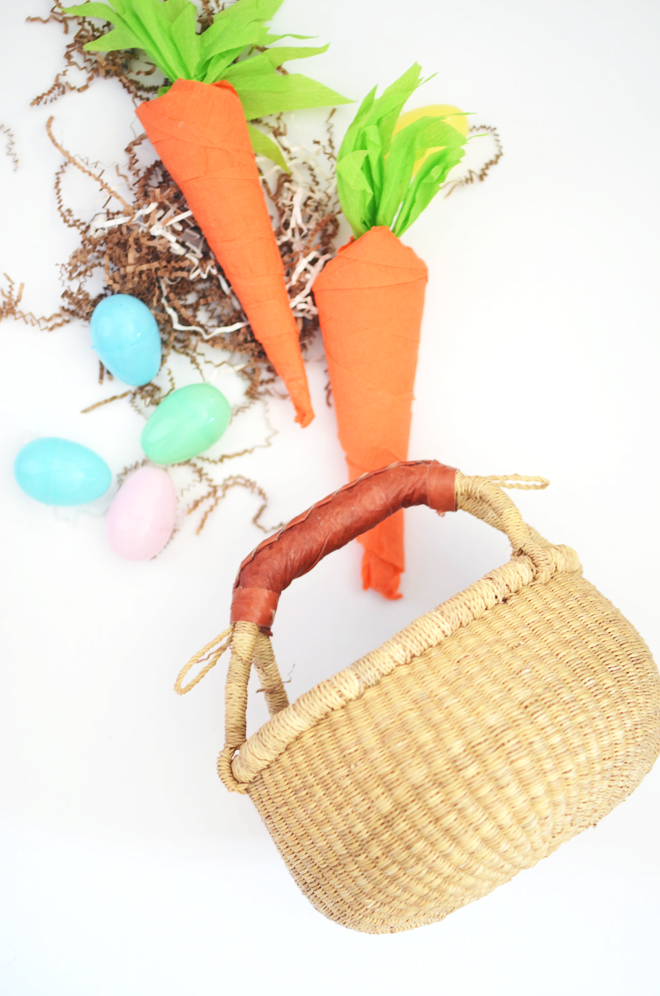 Of course, African bolga baskets make perfect easter baskets too!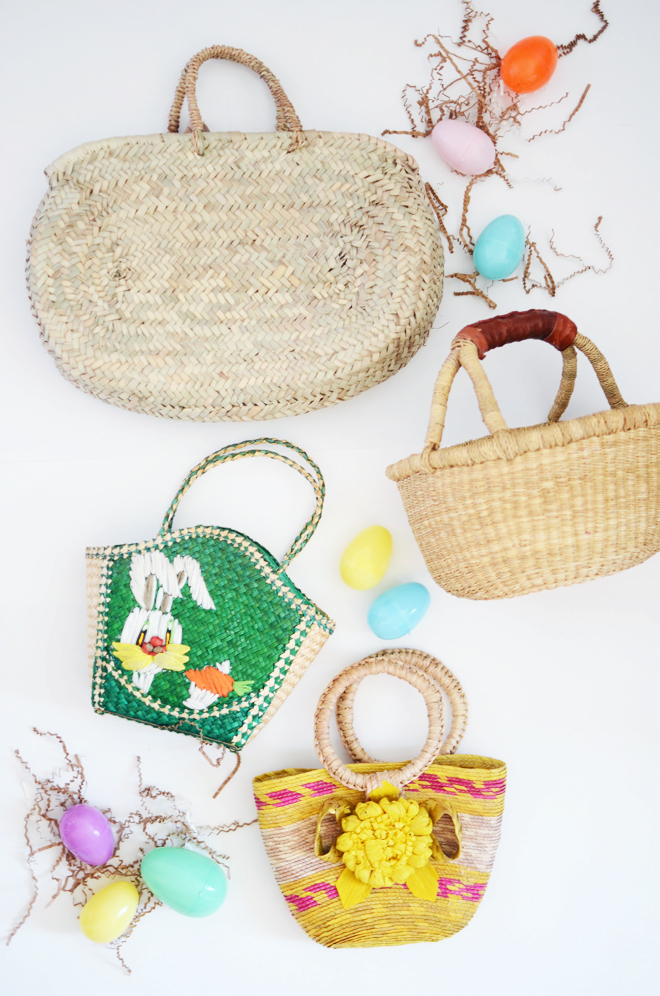 All these baskets will definitely get more use way past Easter! I'm filling ours with a carrot surprise, this How to Dress a Bunny
doodle book, and Easter eggs with sweet treats.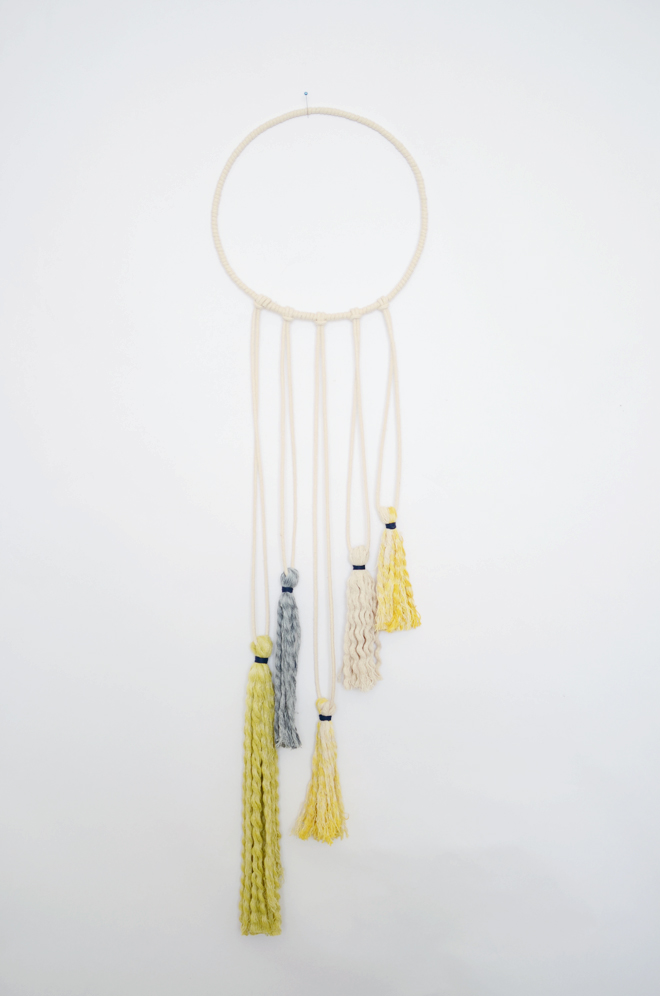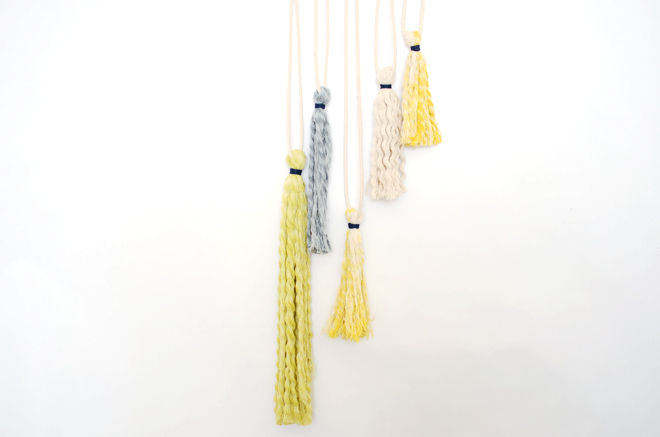 This dreamcatcher was a baby shower gift I made for a friend. I debated adding the web inside the hoop, but I liked the simplicity of the cotton rope around the hoop. I made tassels from some of the cotton rope I dyed a couple months ago. Making this gave me the itch to learn how to macrame. Maybe once things calm down here (I've got a shoot at the house this week and craft styling another shoot next week, and then taxes), I will take this macrame CreativeBug class to learn.