Supplies:
Air-dry modeling clay
Roller
Clay tool set (for cutting, or can use a plastic knife)
Parchment paper
Small bowl
Craft paint
Paintbrush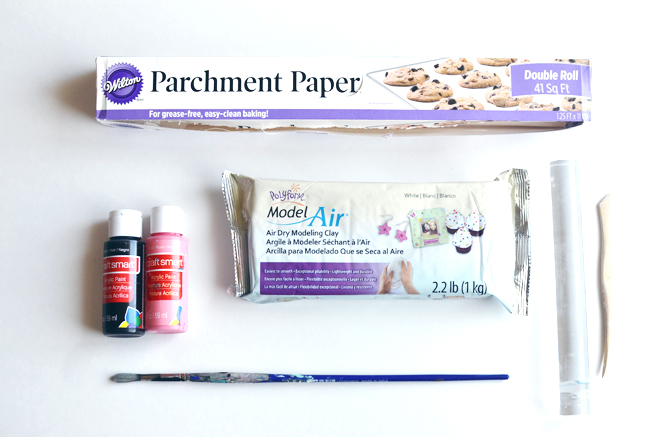 Directions:
1. On top of a sheet of parchment paper, roll out a ball of clay until 1/4″ thick.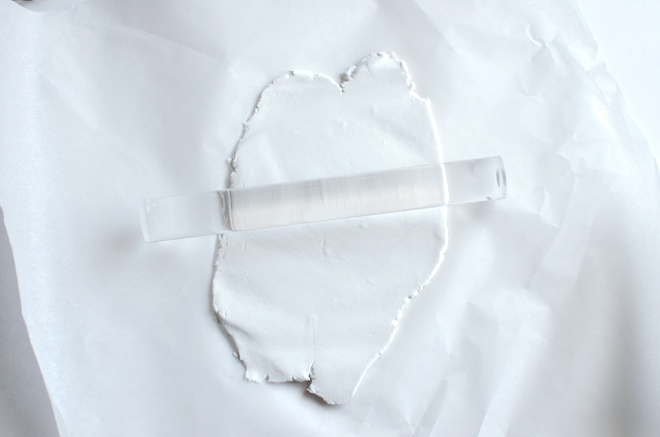 2. Place hand on top and cut out shape with clay tool (or knife). Tip: Lightly touch cracks or rough spots with a little bit of water to help smooth it out.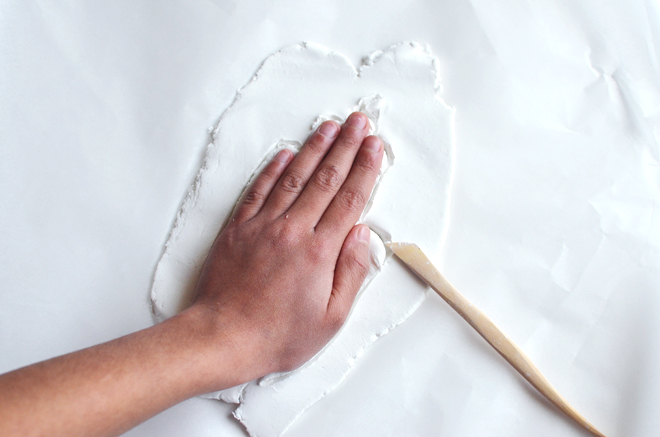 3. Place the hand on top of the bottom of a small bowl so that it will air dry into the shape of a dish. Allow about 48 hours to dry completely (the package says 24, but ours needed longer time).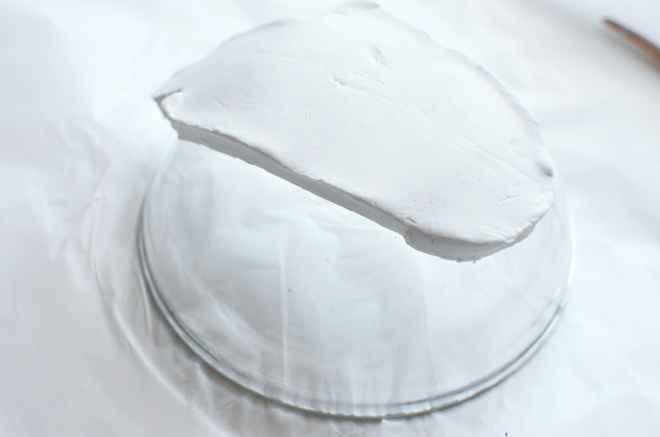 4. Once it is completely dry, paint the outline of a hand and a heart in the middle. Allow paint to dry.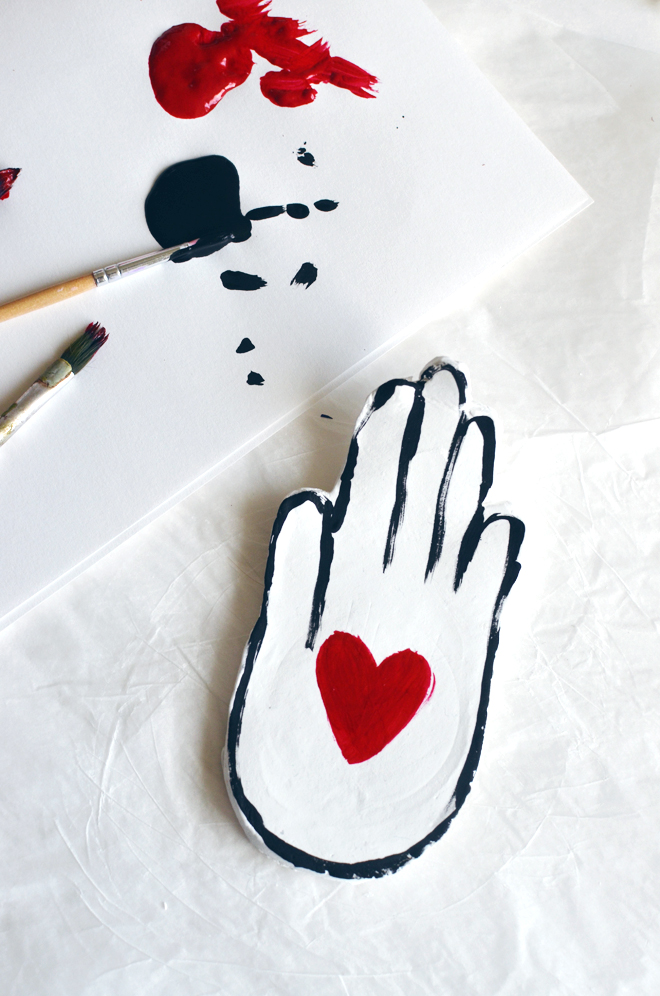 Attach a little note that says, "You hold my heart in your hand!" and you have a perfectly sweet Valentine's Day gift for someone you love. Or have the kids make them as presents for the grandparents (or mom and dad).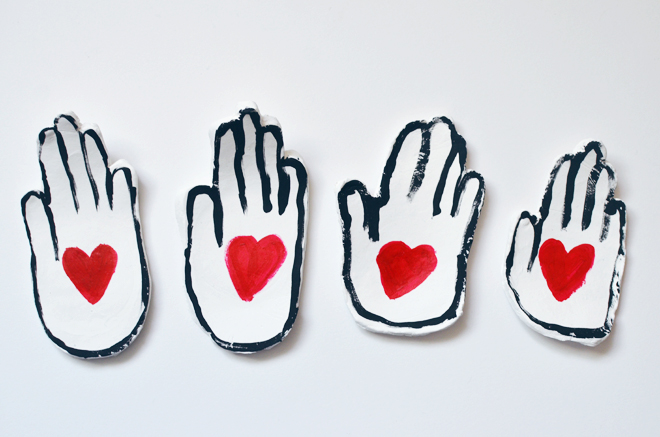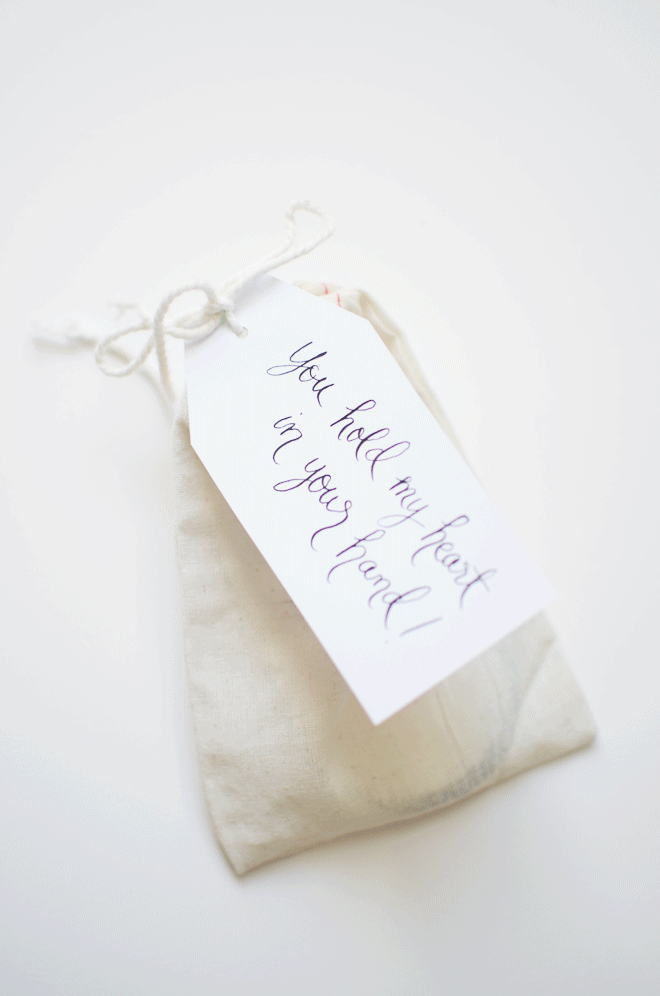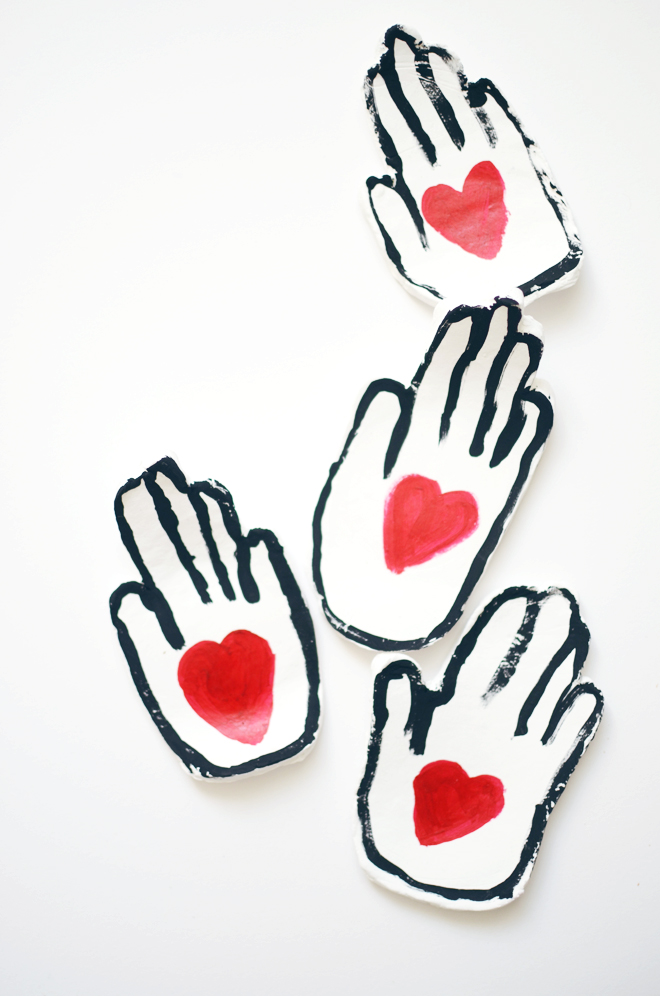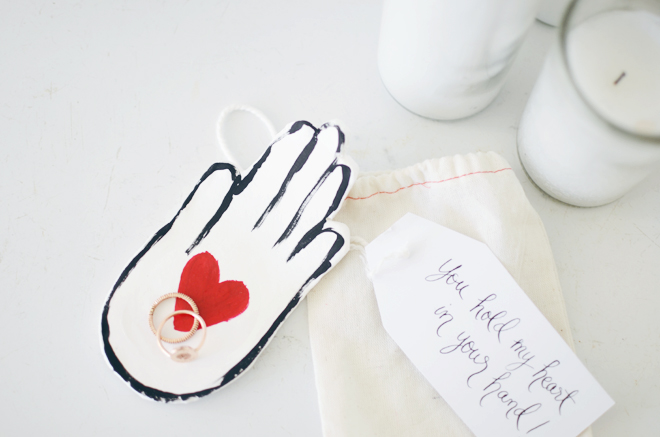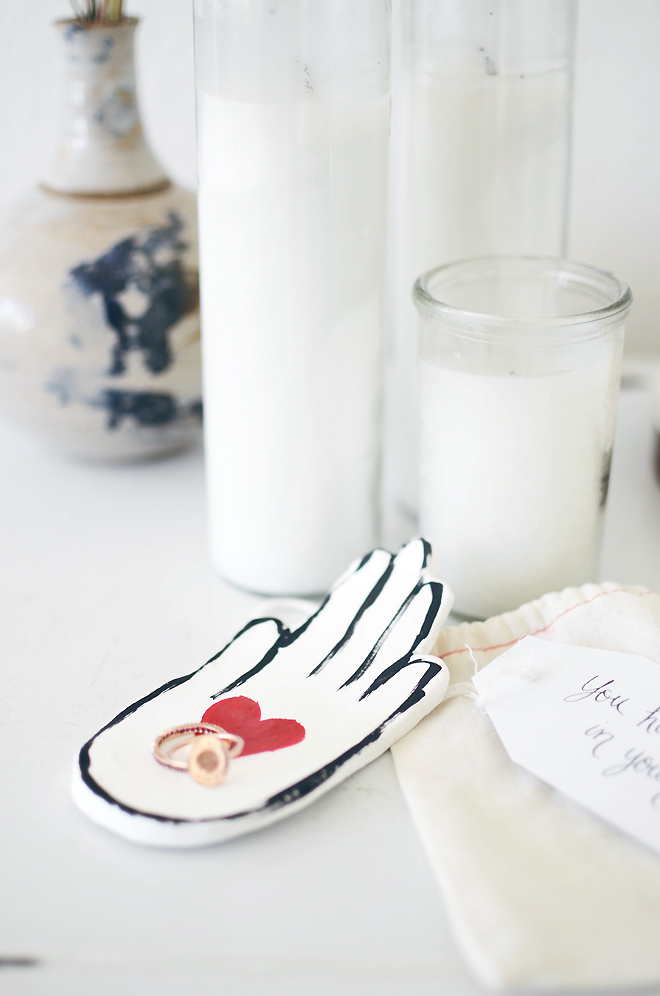 I have True's hand on my bedside table and it's just the right place to put my rings for the day. See the other clay creations the girls made here. I love how easy it is to work with air-drying clay.
This post is part of the Michaels Makers Series. Looking for more Valentine's Day inspiration? Make sure you visit Michaels' blog, The Glue String, to see the rest of the Michaels Makers' DIY Valentine's Day gift ideas.
Loading InLinkz ...
Save
Save
Save
Save
Save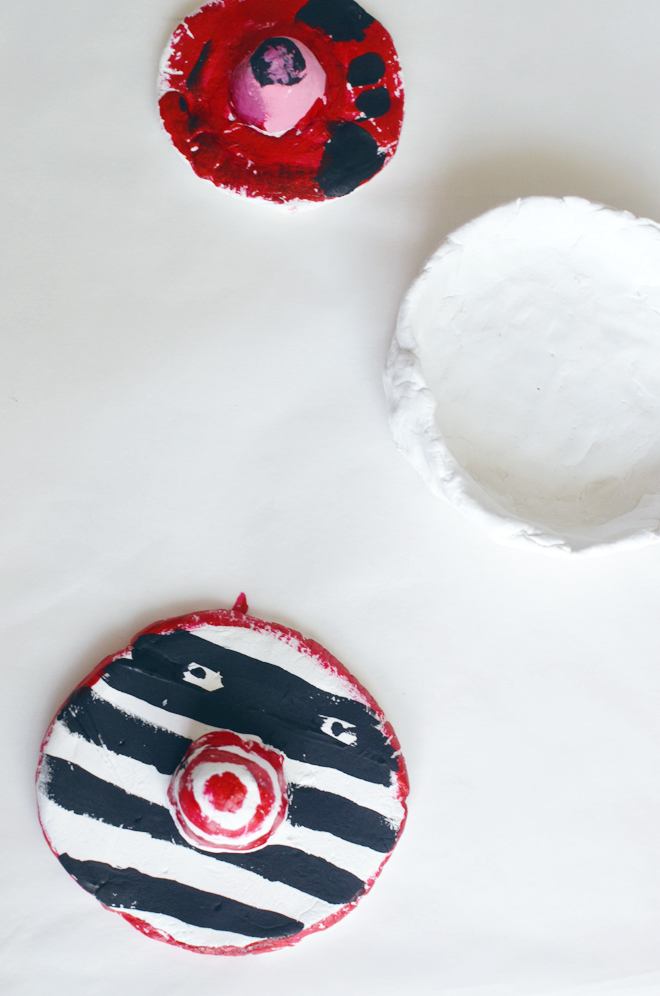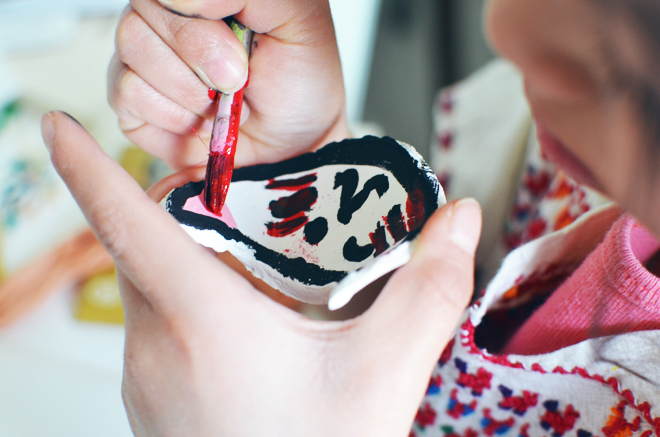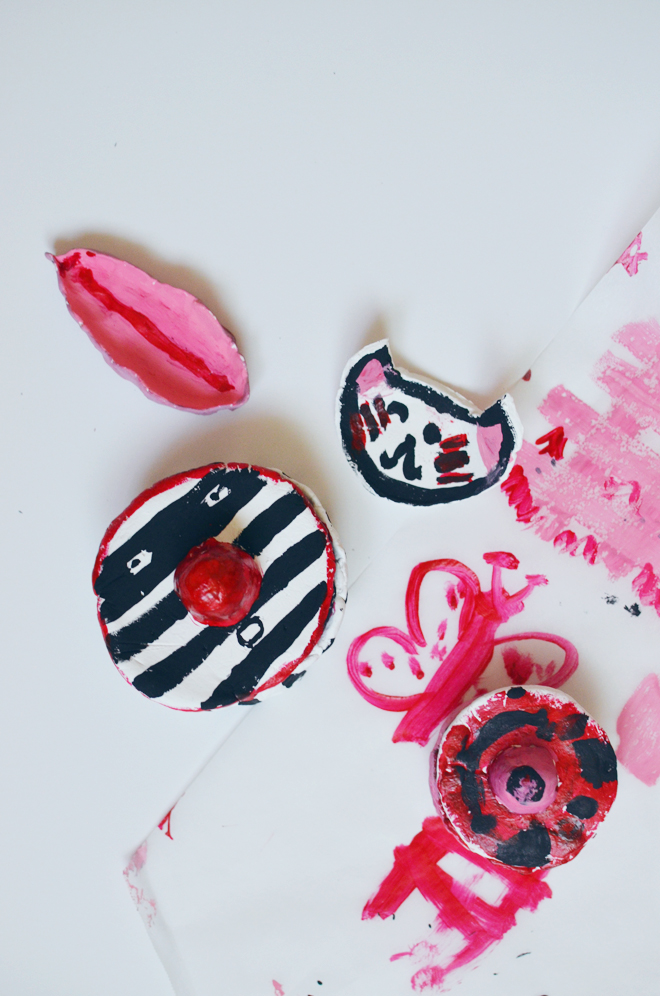 Recently, we've been working with air dry clay and the girls love it (we have a Valentine DIY to share with you on Wednesday). My girls are play-dough obsessed, so I knew air dry clay projects would be a hit with them. Glow made a little puppy face pot, Soul's made a tiny cat face dish, Brave made a pink leaf dish, and True's is a bandit container. For the pinch pots, Glow and True used this tutorial.
We used this clay, but I think I'm going to order a package of this air drying clay and see how the girls like it. Maybe, I could make earrings like this using air dry clay and some embroidery floss.
Save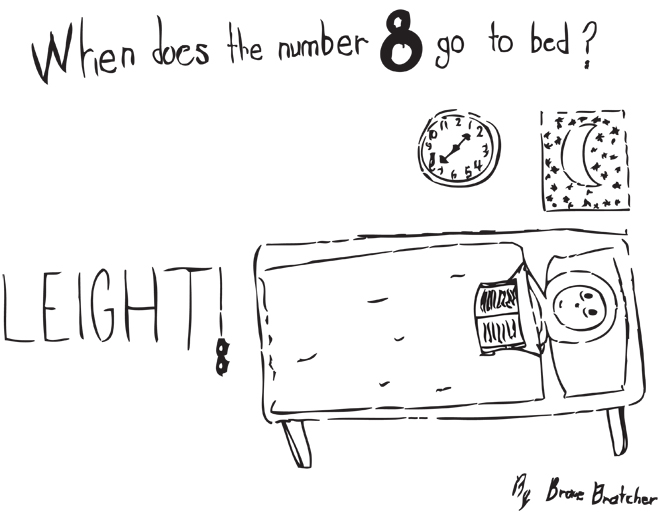 The girls are back with their kid jokes. Hope they give you a little chuckle!
See more kid jokes here and here's the print out in case you have a little one that likes to color!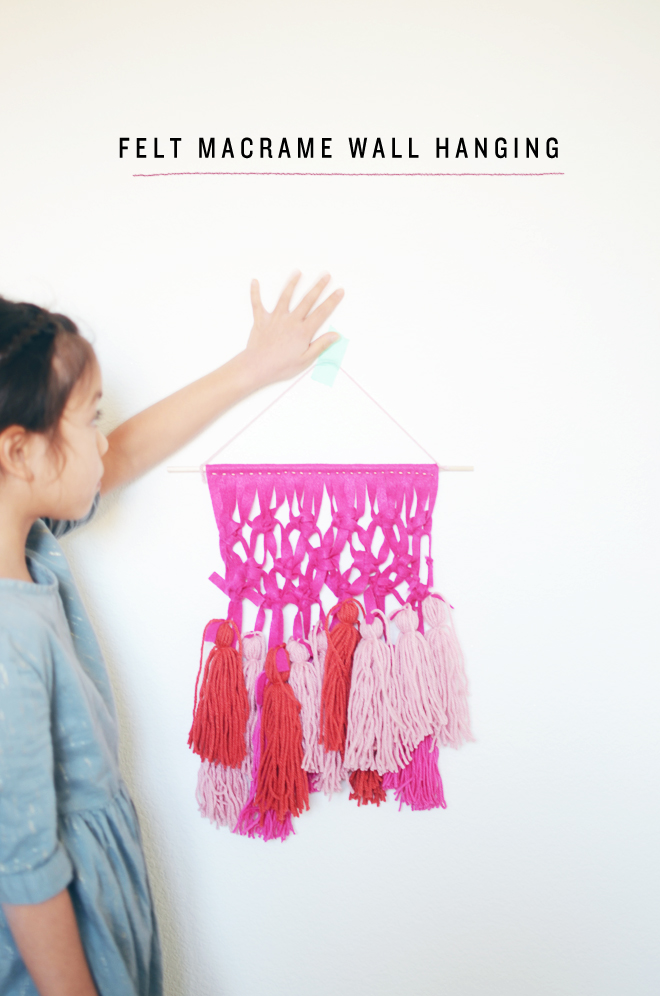 Felt Macrame Wall Hanging
we used valentine's day colors for a little love day decor 
Supplies:
Felt sheet
Embroidery floss
Hand-sewing needle
Scissors
3/16″ x 12″ dowel
Yarn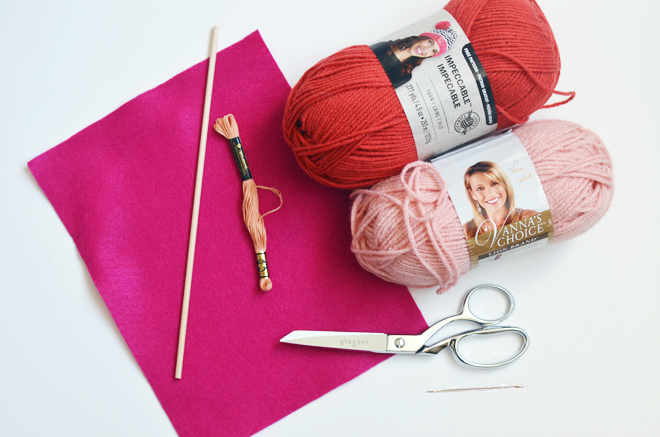 Directions:
1. Fold the short side of the felt sheet 1/2″ towards the back, and sew in place using a running stitch. Next, insert dowel. Then, cut slits (about 1/4″ wide) all along the sheet from the bottom to the top (stopping about 1/2″ away from the dowel). Be sure to cut strips so they can be grouped in four.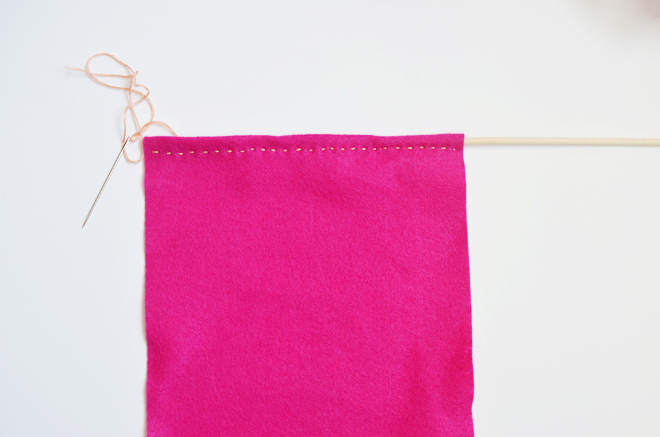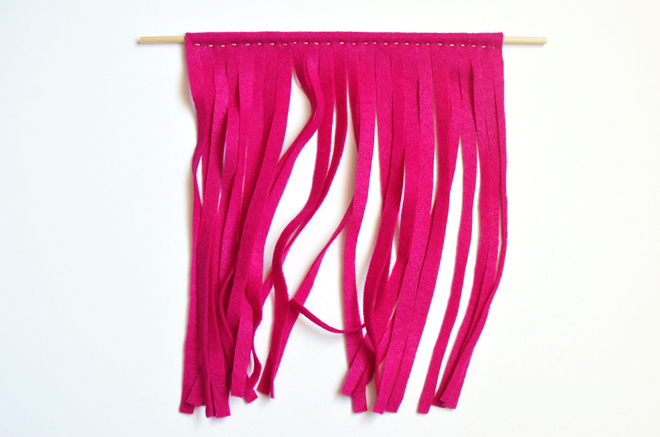 2. Starting with the first four strips on the left, bend the first strip over the next two strips (leaving a space for the loop), and under the fourth strip. Next, pass the fourth strip behind the filler strips and bring out to the front through the left loop of the first cord. Pull the strips gently and you have half of the first the square knot.
For the second half of the square knot, you are reversing the way you cross the strips. Bend the fourth strip over the previous two filler strips (leaving a space for the loop), and under the first strip. Next, pass the first strip behind the filler strips and bring out to the front through the right loop of the fourth strip. Gently pull the strips and you have a finished square knot. This is a good video on how to make a square knot.
Continue creating square knots with the rest of the felt strips. For the second row, skip the first two strips, and gather the next four strips to start your first square knot in the second row. In total, I did 3 rows of square knots.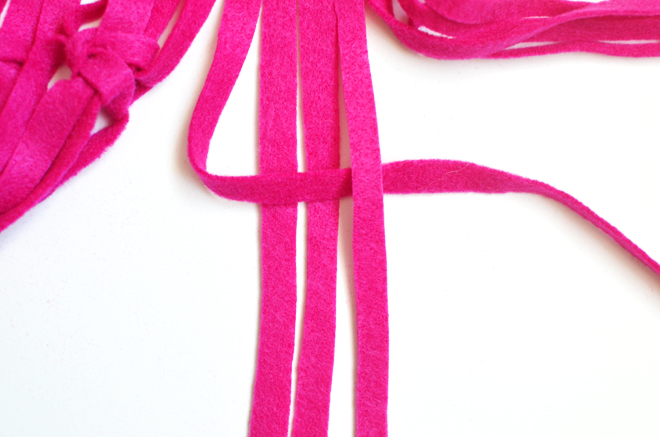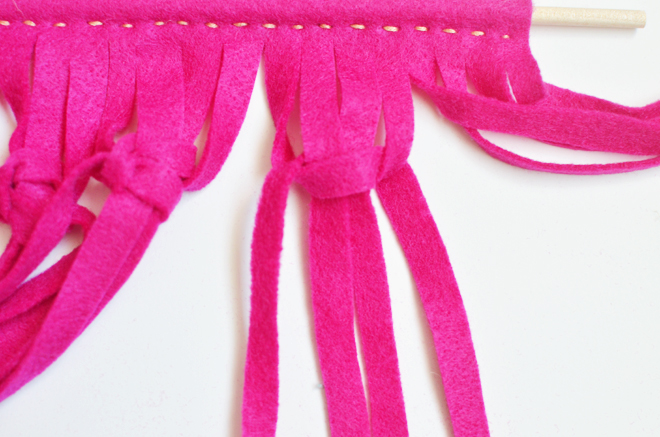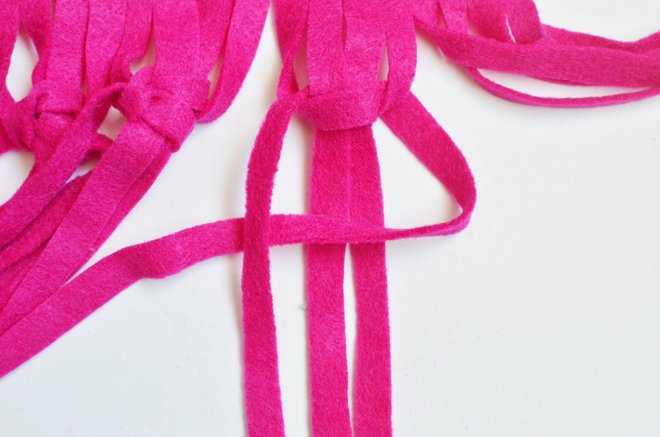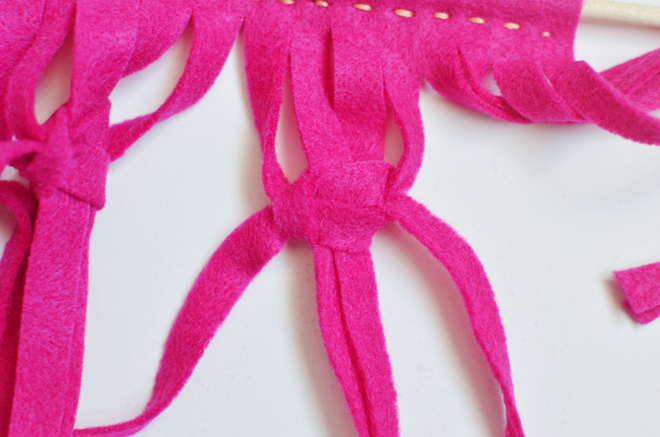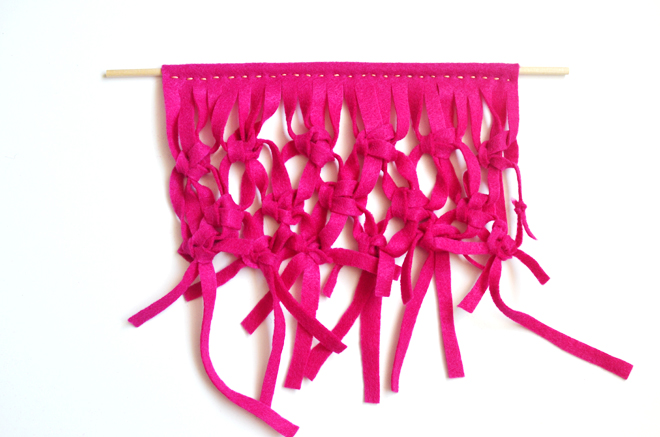 3. I used 10″ strands of yarn gathered together to create tassels for the wall hanging. I share how to make tassels here. Knot each tassel onto the end of felt strip. Cut a 12″ strand of yarn and tie each end onto each of the dowel, and knot to secure.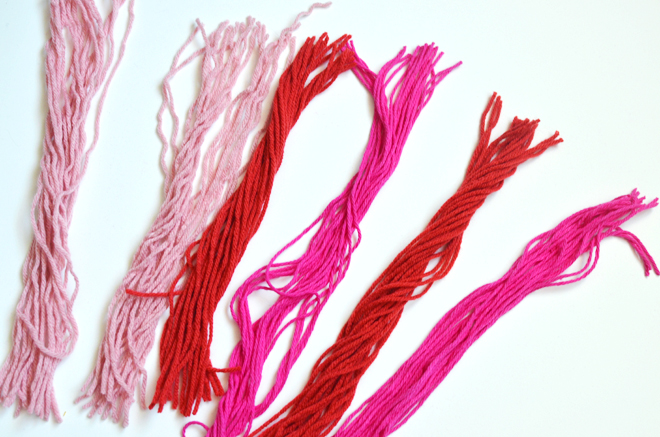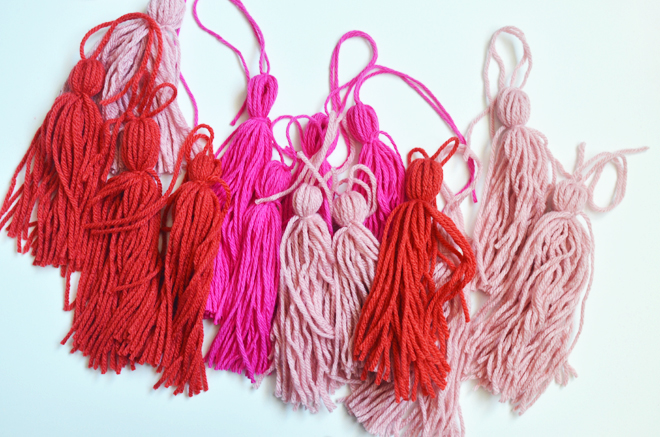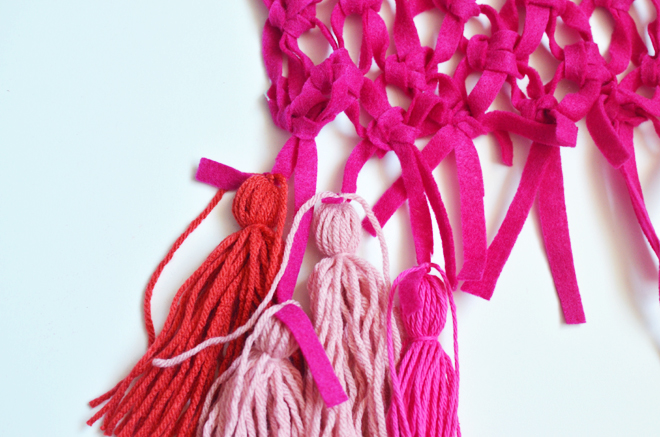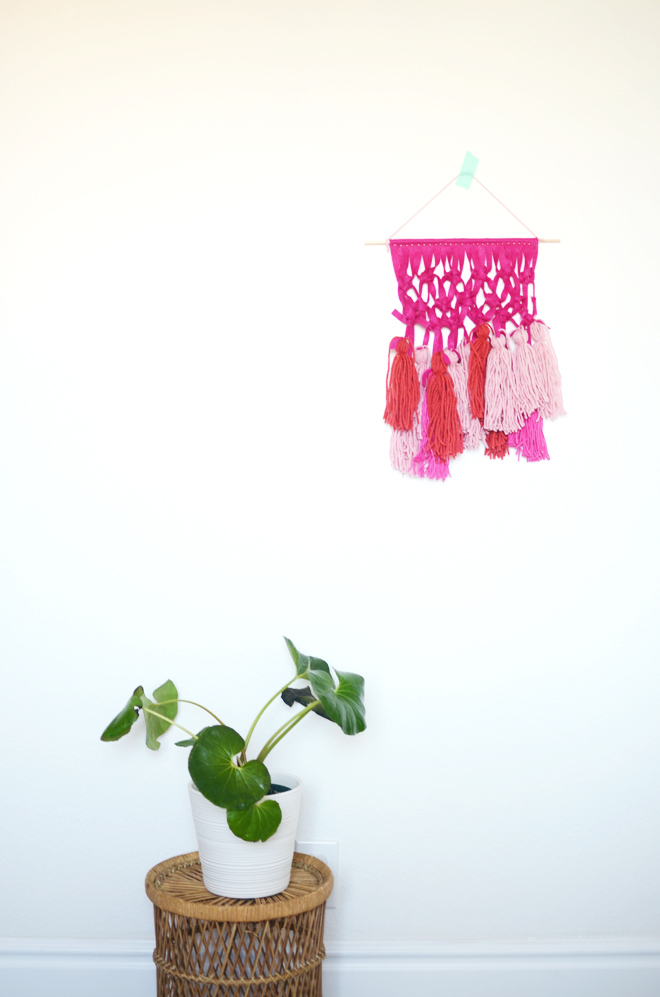 The wall hanging adds a nice pop of color in preparation for Valentine's Day. I think a longer version using wool felt would come out great too. The girls want to learn how to macrame, so I might show them how to make tiny ones to make some for their friends for Valentine's Day. It would be sweet with a cute saying like, "I'm knots about you!"
Save
Save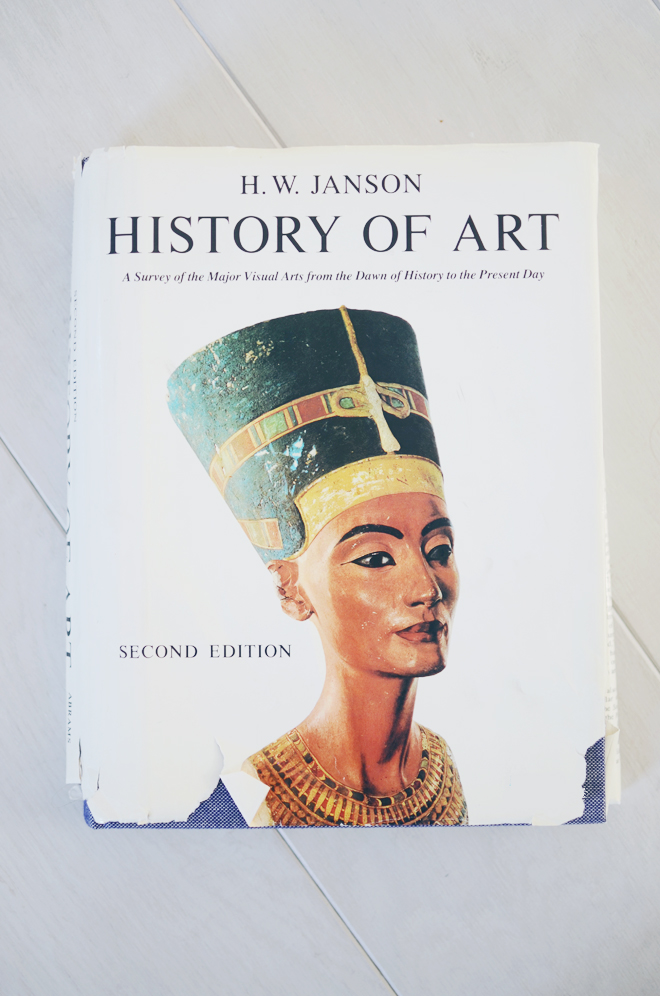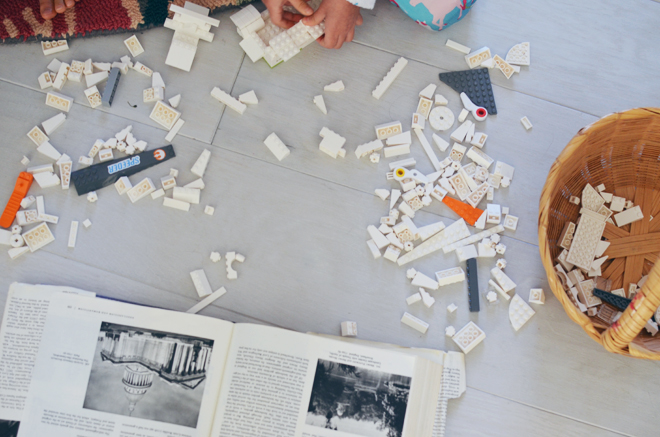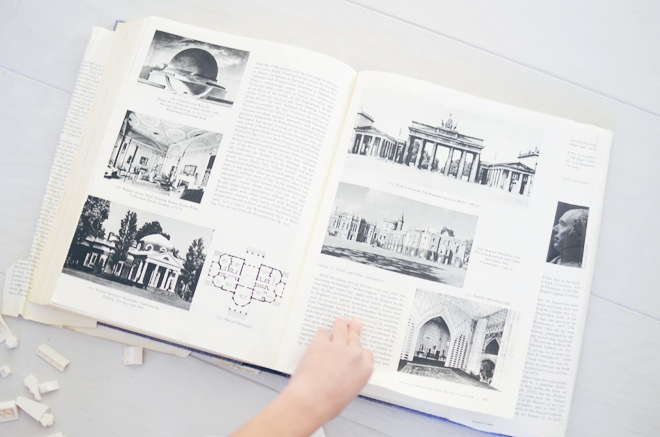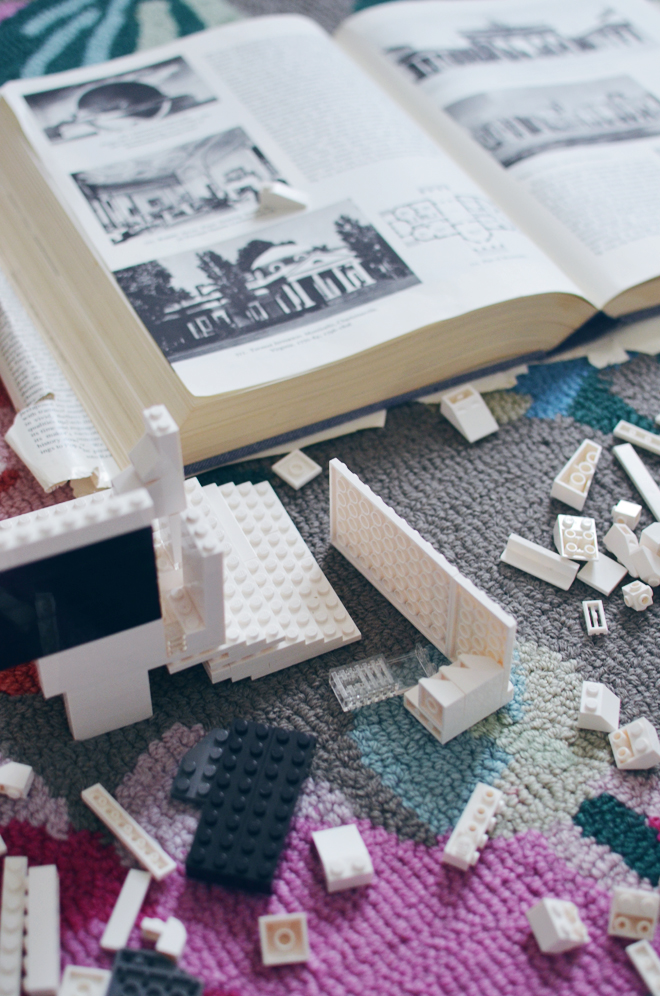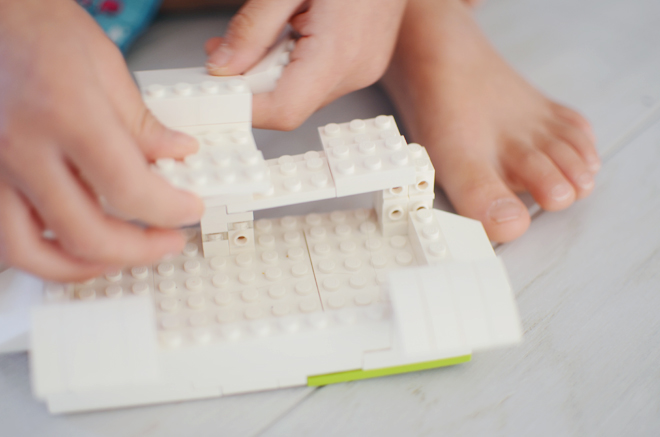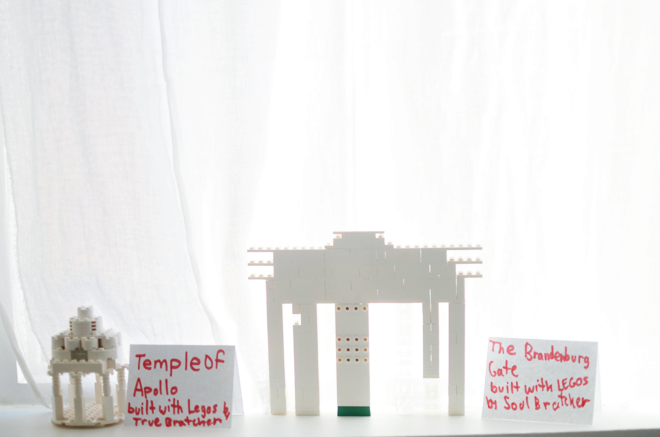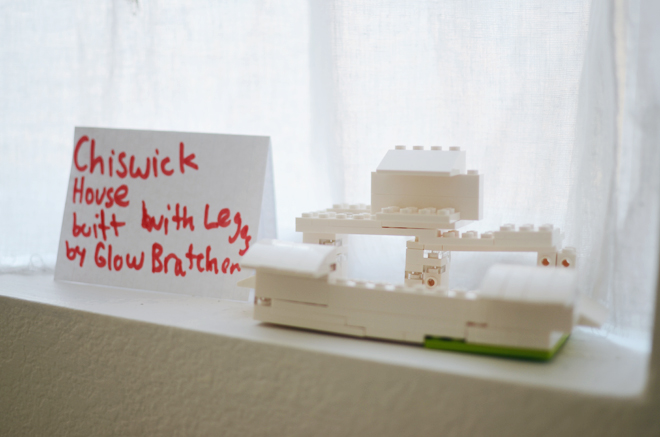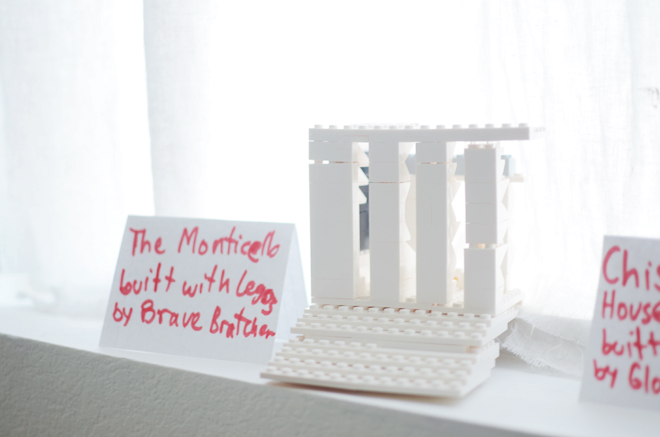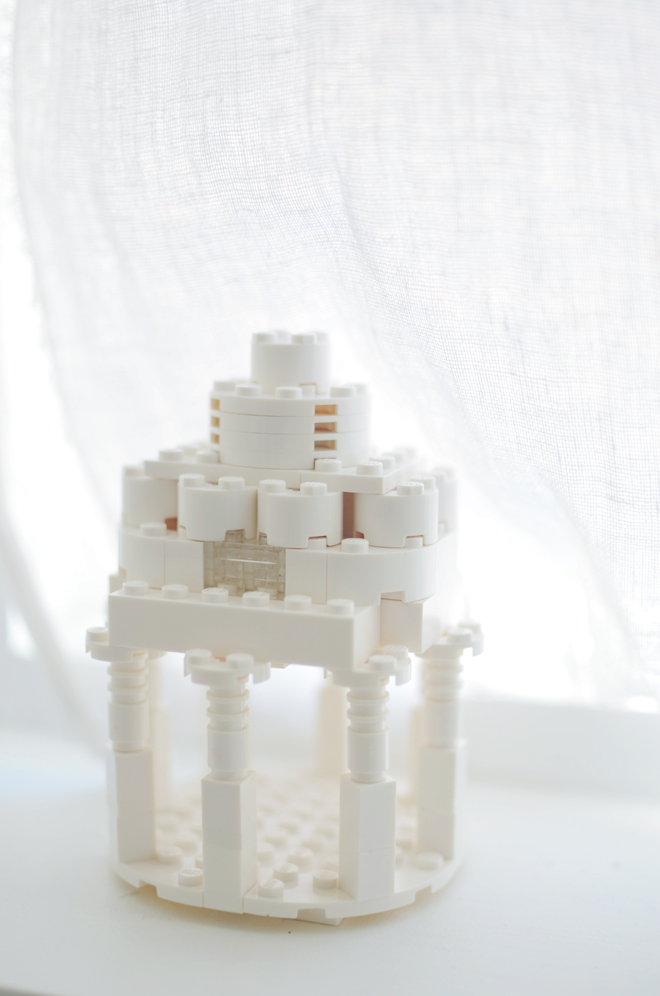 We picked up H.W. Janson's History of Art up at our local library for $10 (this seems to be the latest version), and I decided it was going to be the base for our art curriculum for the year. True and Brave are studying modern times for history, so we are in the modern art section of the book. This week's study called for a bit of architecture and the Legos True received for Christmas came in handy (she got this architecture set from my parents).
You can imagine their excitement as the girls studied the buildings and brought it to life with Legos… oh the joys of homeschooling! There are many hard things about homeschooling, but a lesson like this is one of the perks. I think my girls would definitely agree. Plus, art is everyone's favorite subject here; we are all happy when we are doing art.
Save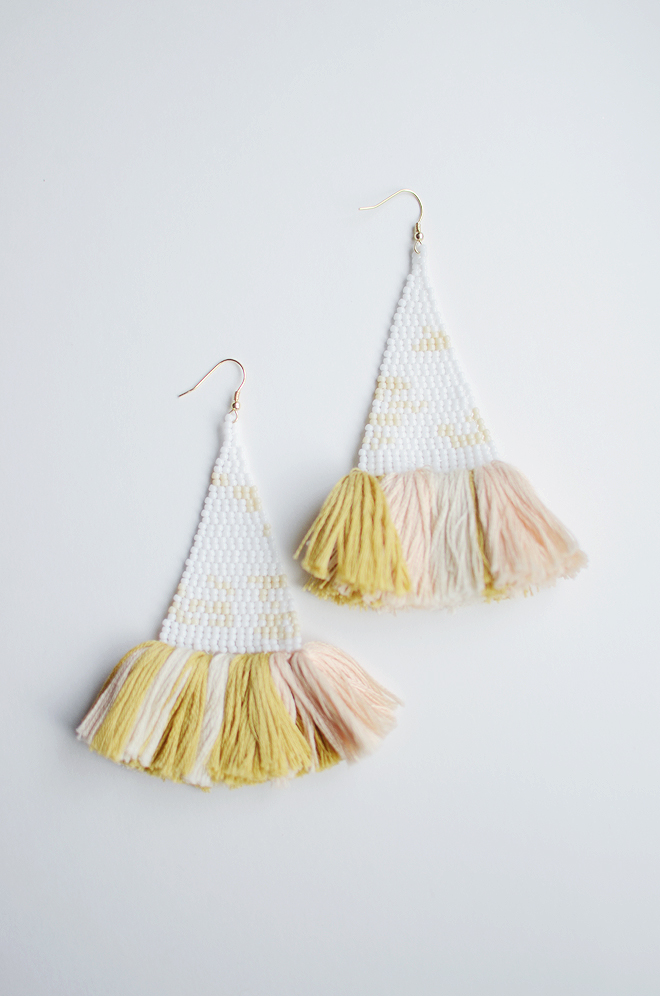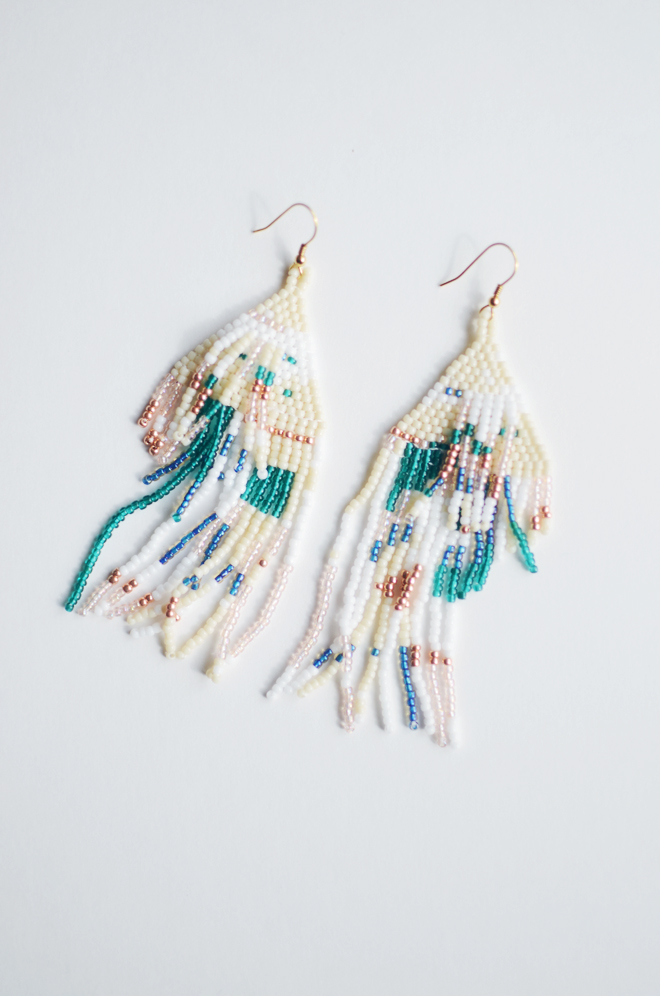 For the past few months, I have been addicted to seed bead stitching. It reminds me a lot of hand-sewing, weaving, and macrame all rolled into one (sort of), but on a much tinier scale. When I got the itch to try it out, I remembered I kept this large pack of vintage seed beads that was once Ben's when he was a kid. It took me awhile to figure out what to do because I couldn't find any really good seed bead tutorials, so there was a lot of trial and error. So far, I've just made earrings. I've made plenty for myself, but also many more for gifts too. I have always admired traditional Native American beadwork (this book is good) and recently discovered Salihah Moore's creations. I love how you can give this traditional craft a modern feel, so I'm definitely addicted.
My home can only have so many weavings and macrame pieces hanging on the walls, so it's been really fun to make lots of earrings. My ears could use a different pair for each day of the week. My sister wanted a choker made from seed beads, so that's next on my agenda.
I love learning new crafting skills and seed bead stitching has become a quick favorite. Have you learned any new crafts lately?
If you aren't a maker and would rather buy a pair, check out these and these.
Save
Save
Save