Cardboard Dream Catchers
Supplies:
Cardboard
Scissors
Compass
Paint
Paintbrush
Hole puncher
1/8″ Lacing needle
Yarn (various colors)
Wooden beads
Directions:
1. Choose your desired size for your cardboard hoop (the one pictured is about 6 1/2″ across), and using a compass (or freehand) create your outer circle. Make another circle within the larger one, so that the hoop is about 1″ wide all around. Cut out your cardboard hoop and punch a hole about 1″ apart all the way around.
2. Paint your hoop or just leave it as is.
3. With your lacing needle and a long piece of yarn, tie a knot on the back of one hole and go across the front of the hoop into another hole. Pull the yarn across the back of the cardboard into another hole, and stretch it again across the front. Go back and forth until you have gone through all the holes. Tie a knot at the back of the hoop to begin, and another knot to end and secure the yarn. If desired, pick another color yarn and repeat weaving across and back through the hoop again. There's no wrong pattern when creating your weave, so allow your child create their own pattern by playing connect the dots with the yarn and holes. Tie a small piece of yarn at the top through two holes, so you have a loop for hanging.
4. Attach 6 – 24″ strands (or use whatever length you desire) of yarn to the base of the hoop.
5. Add a wooden bead to the hanging yarn, knot under the bead to secure the bead in place.
This project enables children to practice connecting the dots and their hand and eye coordination. You can make this in different sizes and maybe hang fabric strands from the bottom.
Totally late in sharing this here, but here are a couple projects I did for ABM back in April. This wax print hobo bag is perfect for summer, and this easy dowel clothing rack is wonderful for displaying some of your favorite pieces (it's easy to make and store too!) What are some of your favorite DIYs you've found on the web lately?
Pie Pan Tambourine
Supplies:
Pie pan (use whatever size you desire, we did regular and mini)
Paint & paintbrush
Permanent marker
1/8″ hole puncher
Chenille stems cut into 2 1/2″ pieces
1″ – 1 1/8″ bells
Directions:
1. Decorate the bottom of the pie pan. We used craft acrylic paint and it took a couple layers, but allow each layer to dry completely before reapplying another coat (it may chip with all the banging, but that just means they are having fun with it). Once the paint is completely dry, draw fun designs on the bottom with a permanent maker.
2. Punch holes about 1/4″ in from the rim, and about 1 1/2″ from each other; create holes about three-fourths around the pie pan.
3. Tie a bell to each chenille stem, insert a stem through each hole around the pie rim, and twist the open ends together to close.
Have fun and make some music! Beware, once the children start, they may not stop. Make a bunch in different sizes and start your very own pie pan tambourine band!
on true: dress, huckleberry kids. tulip clips, hello shiso. on soul: dress, vintage. cat headband, hello shiso.
I'm headed your way soon, so if you're able, don't forget to sign up for either the felt flower making class or learn how to make the paper chandelier (pajaki). There are still some spots in both classes, so sign up for one or both (you can blend your two new skills together) and get ready for a fun afternoon/evening of crafting and chatting with me and Bloesem! Hope to see some of you there!
And please do share where we (Ben and I) should eat, shop, and see while we're there. I'm thankful for the suggestions some of you have already sent over.
Old Navy teamed up with P.S. I Made This and sent us a box of summer pieces to decorate with tie-dye, fabric markers, beads, and puffy paint. If you have my book, Let's Sew Together, then you already know (and probably from this blog too) that I'm all about letting your kids have fun with drawing and painting on clothes. I love seeing their excitement in creating and their joy when they have their finished product. I have many fond memories of summers  spentadorning my clothes with puffy paint, which is so 80′s, but my girls had the same fun with it, so who cares?!
All you need are clothes to decorate and lots of fun things to decorate with!
The clothes were colored, so the fabric spray paint didn't stick too well, but I imagine if we used white shirts, that would have showed up fine. Brave ended up wanting to draw on hers with fabric marker. True went for tie-dye and adding beads to her shorts. Soul was all about the puffy paint; I helped her with her shirt and she did the shorts completely on her own. True and I did Glow's together and tie-dyed her shorts and gave her some fringe on her top. We made some tassels and pom poms out of embroidery floss, attached those to a safety pin and added those on. Once everything was washed, dried, and ready to go, and they put them on, it looked like they were going to some music festival. Thus, in true festival style, we made some crowns to go with their outfits too.
Fringe Crowns
Supplies:
22-26 gauge floral wire
Wire cutter
Scissors
Glue gun & glue stick
Crepe paper streamers
Directions:
Cut the wire in a length appropriate for your child's head. Add a dab of glue at one end, wrap the crepe paper around and continue down to wrap the entire length. Add another touch of glue at the end of the wire to secure crepe paper on, and twist the ends of the wire together to form the wire crown. Cut 30-40 – 6″ strips of crepe paper streamers. Layer 2 or 3 together, cut slits toward the center but not all the way through, and repeat for opposite end. Pinch together and twist onto the wire crown. Repeat until the entire crown is covered in your desired amount of fringe.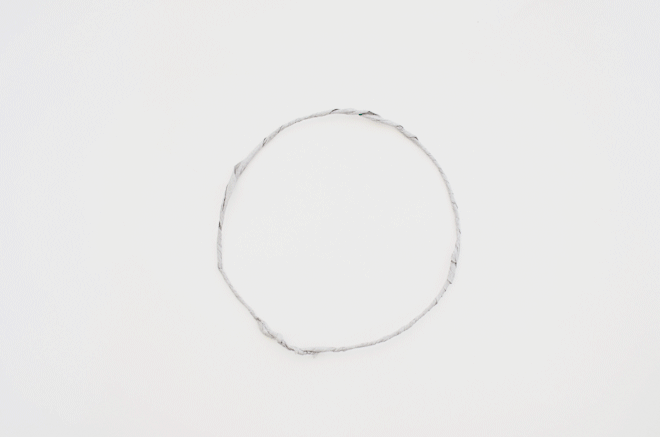 It's the perfect "Camp Home" activity, and we are all having so much fun making things together. It does get messy, so make sure you have a space you can get messy in. We had a large piece of plastic down and worked in clothes that could get stained in case some of the dye and paint ended up elsewhere. Make sure you wash clothes beforehand, and you'll also have to be patient and give clothes ample time for dye to set and paint to dry, so keep that in mind too.
I was intimidated by the tie-dye at first, but it ended being quite easy. We will probably try our hand at getting a little fancier with tie-dye patterns on a home sewn dress soon.
on the girls: jersey tanks, ruffle tanks, denim shorts, all c/o old navy.
This post is sponsored by Old Navy. Thank you for your continuous support of me, this space, and the companies I decide to collaborate with! xoxo