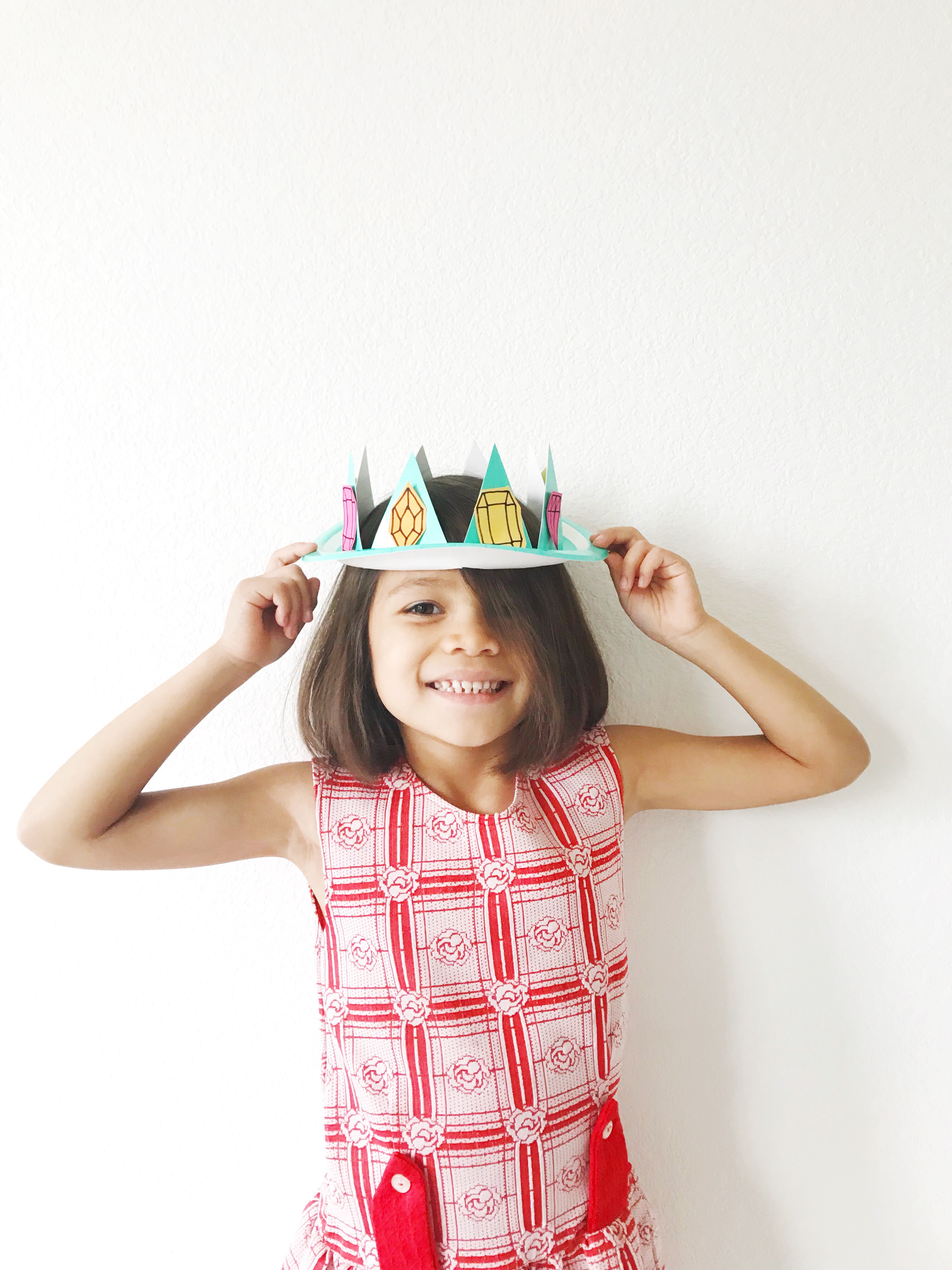 Paper Plate Crown
Supplies:
9″ – 12″Paper plates (we used these plates)
Gem templates
Card stock
Scissors
Glue
Directions:
Starting at the center at the back of the paper plate, cut into 8 equal triangles. Fold each triangle up. Print out the gem template and cut out gems to be colored, or print onto colored card stock, and glue onto each triangle.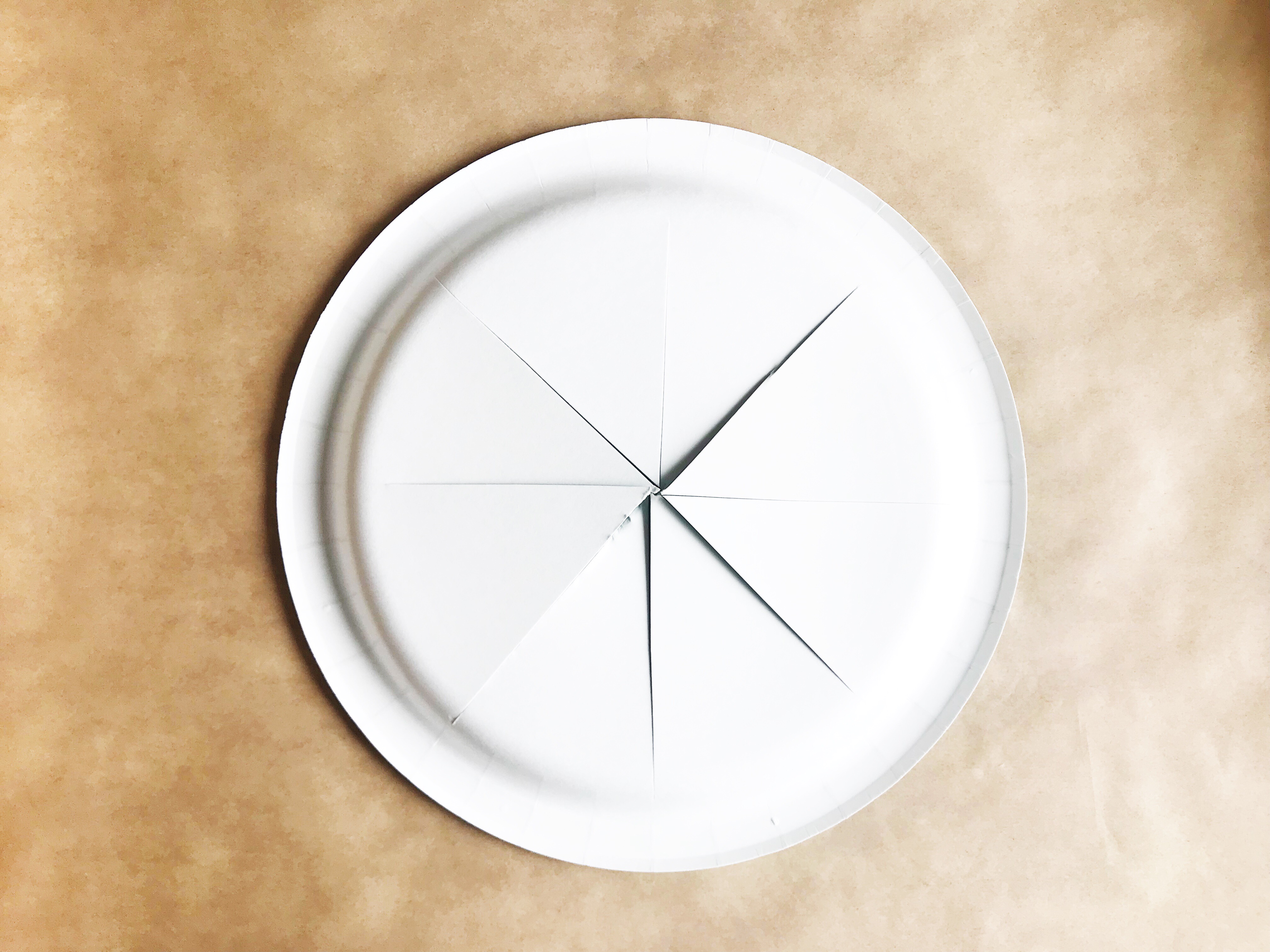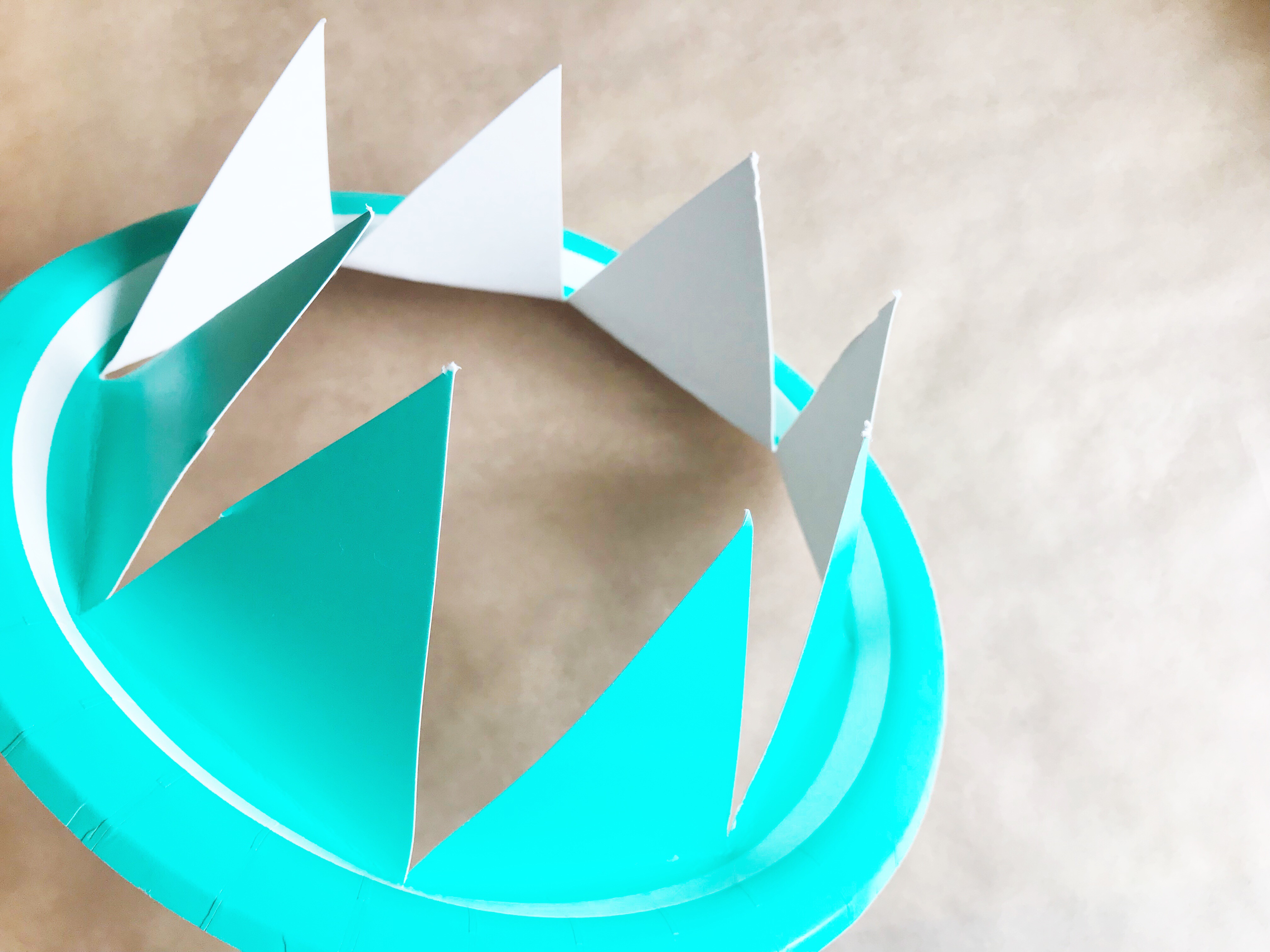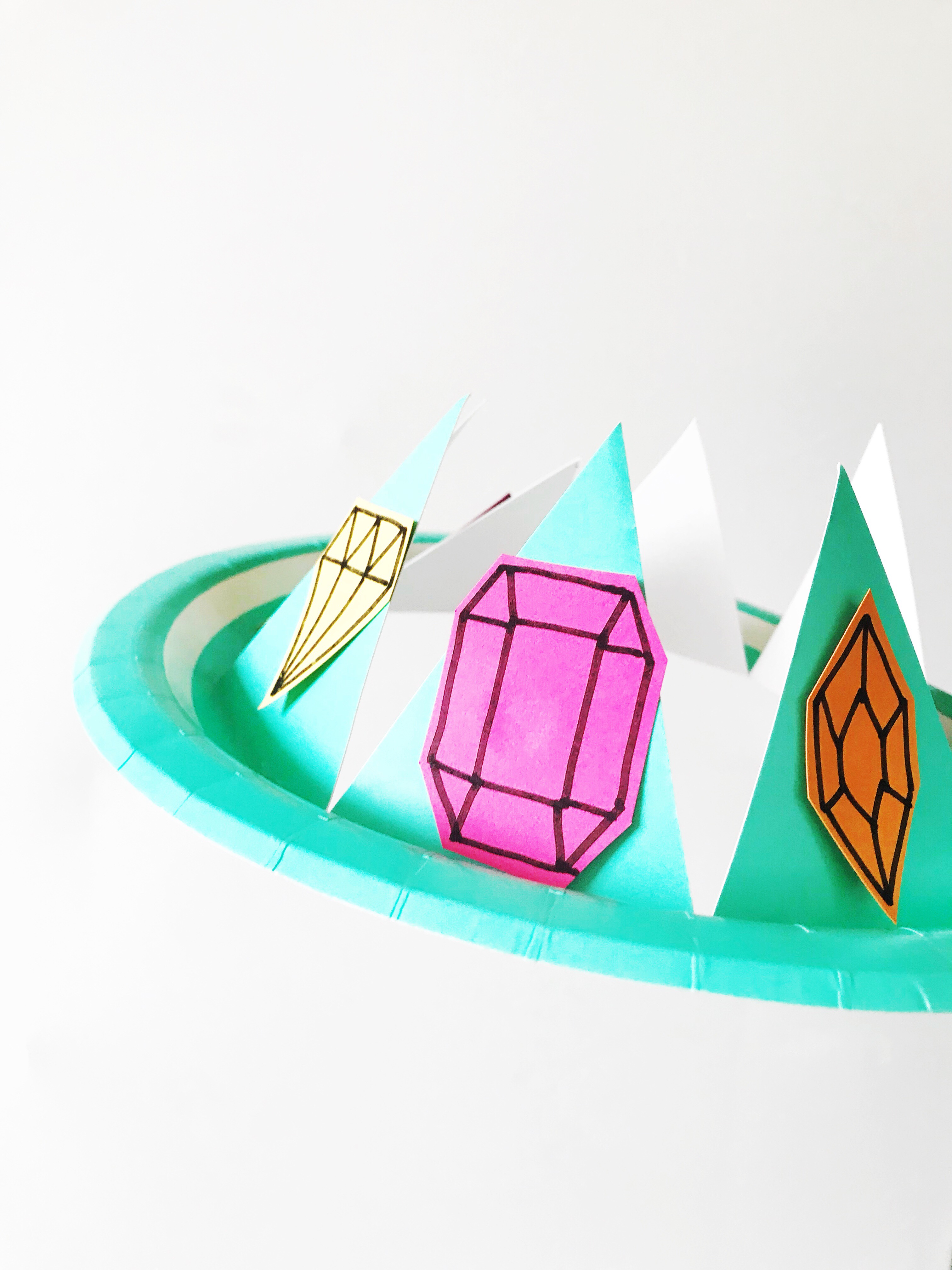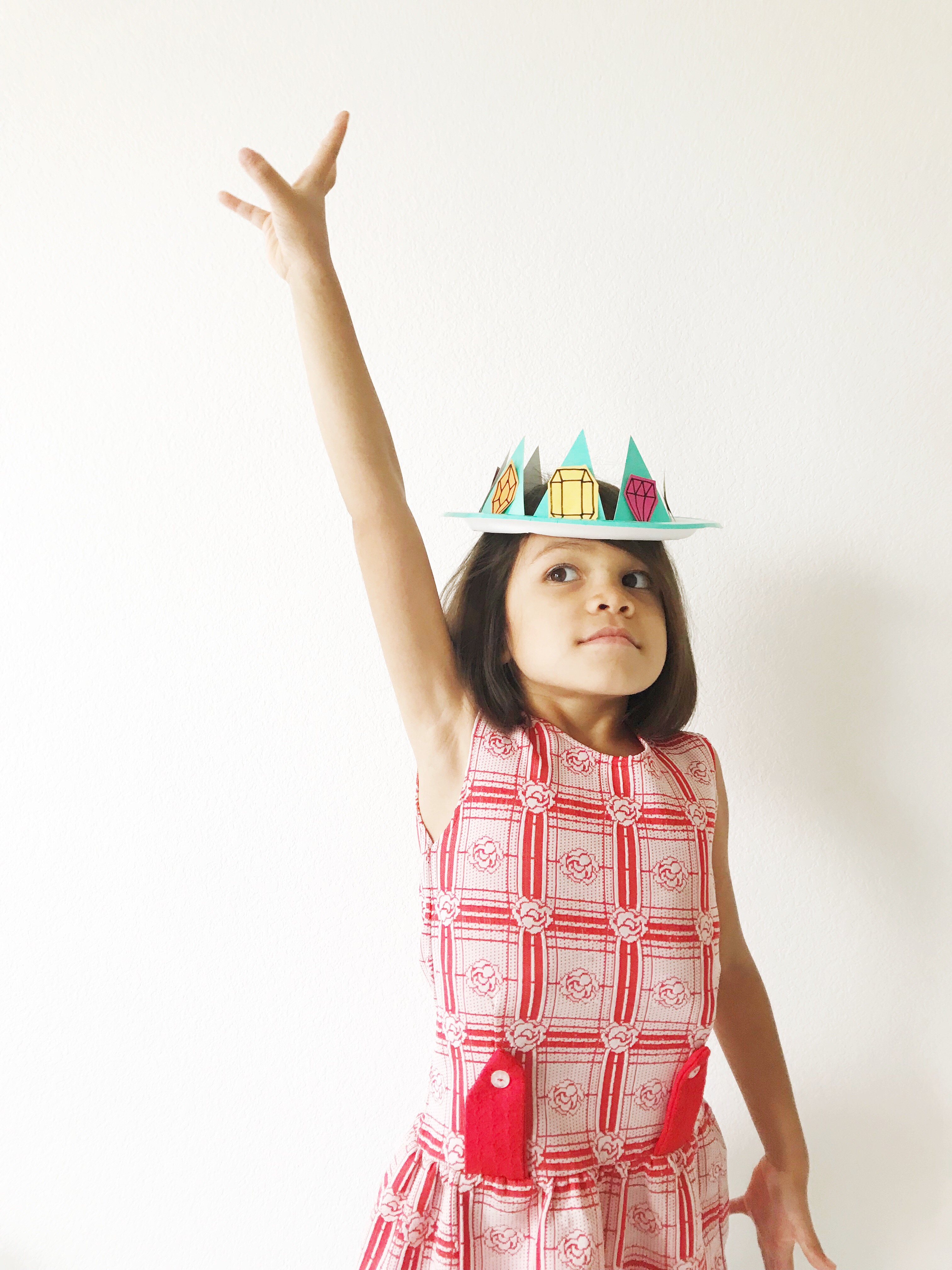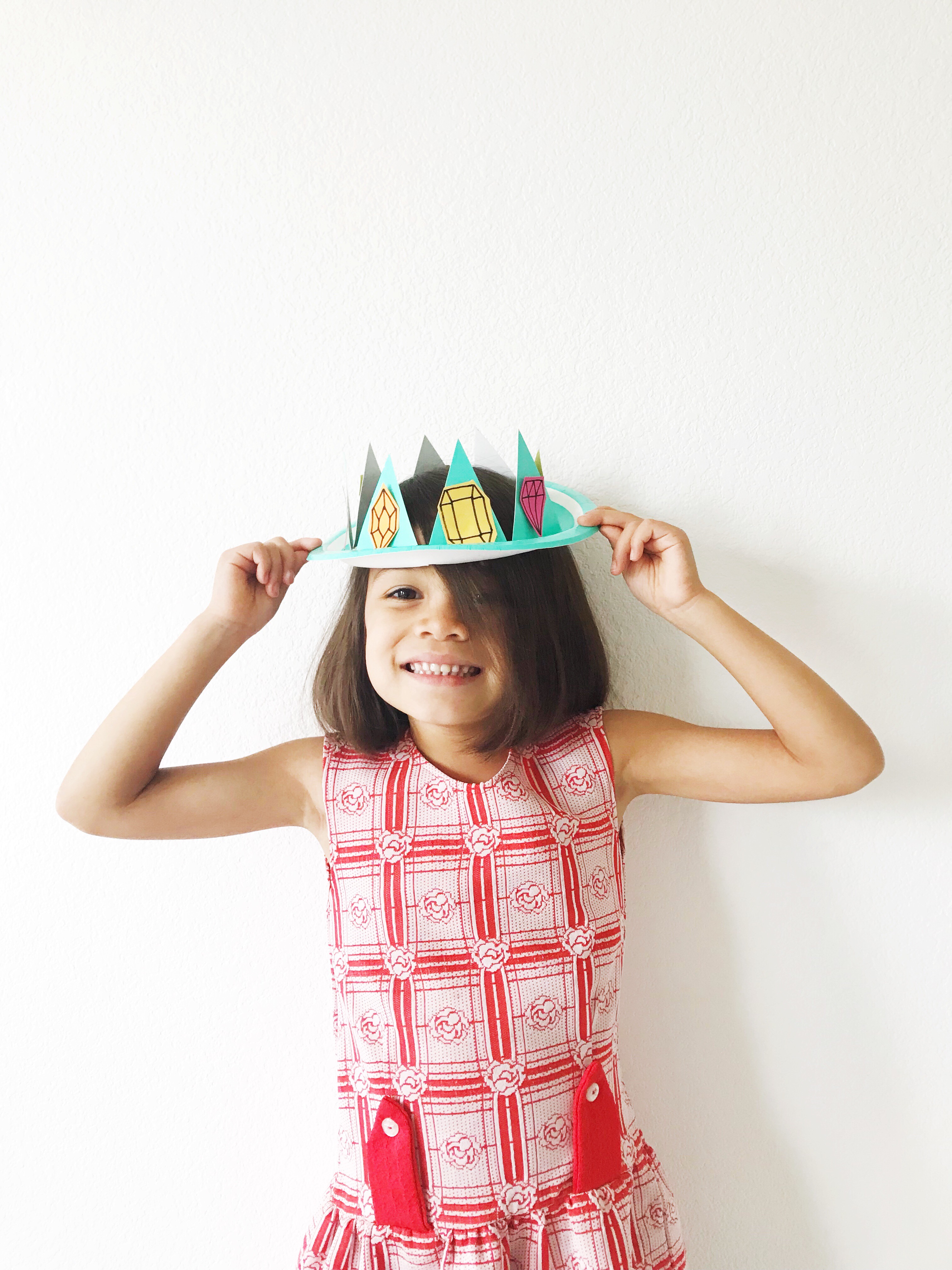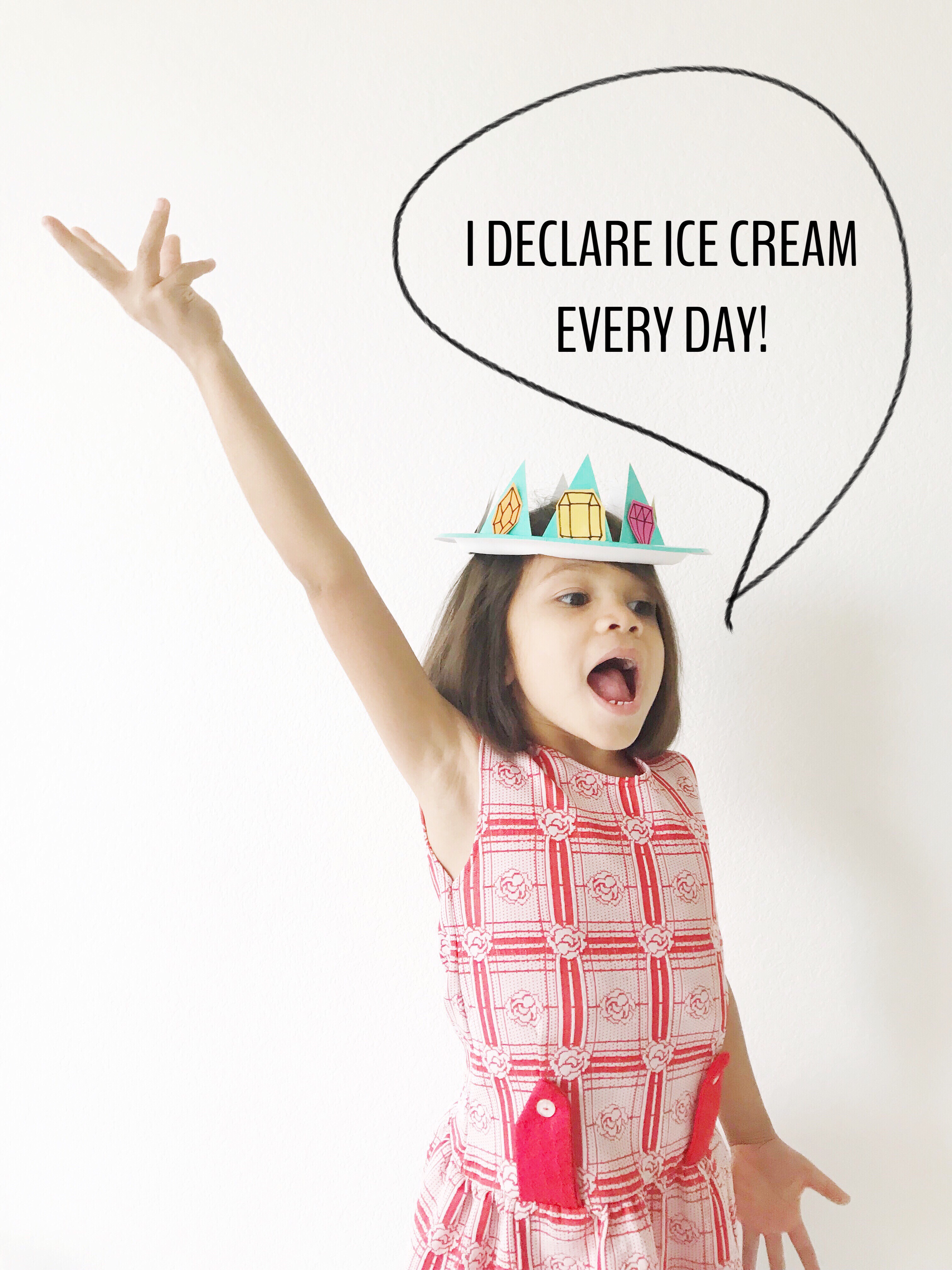 My little queen would gladly declare ice cream every day, and I don't mind that one bit! My girls are always playing dress up, so we wanted to come up some
crowns that are easy enough to make with things probably already lying around your house.