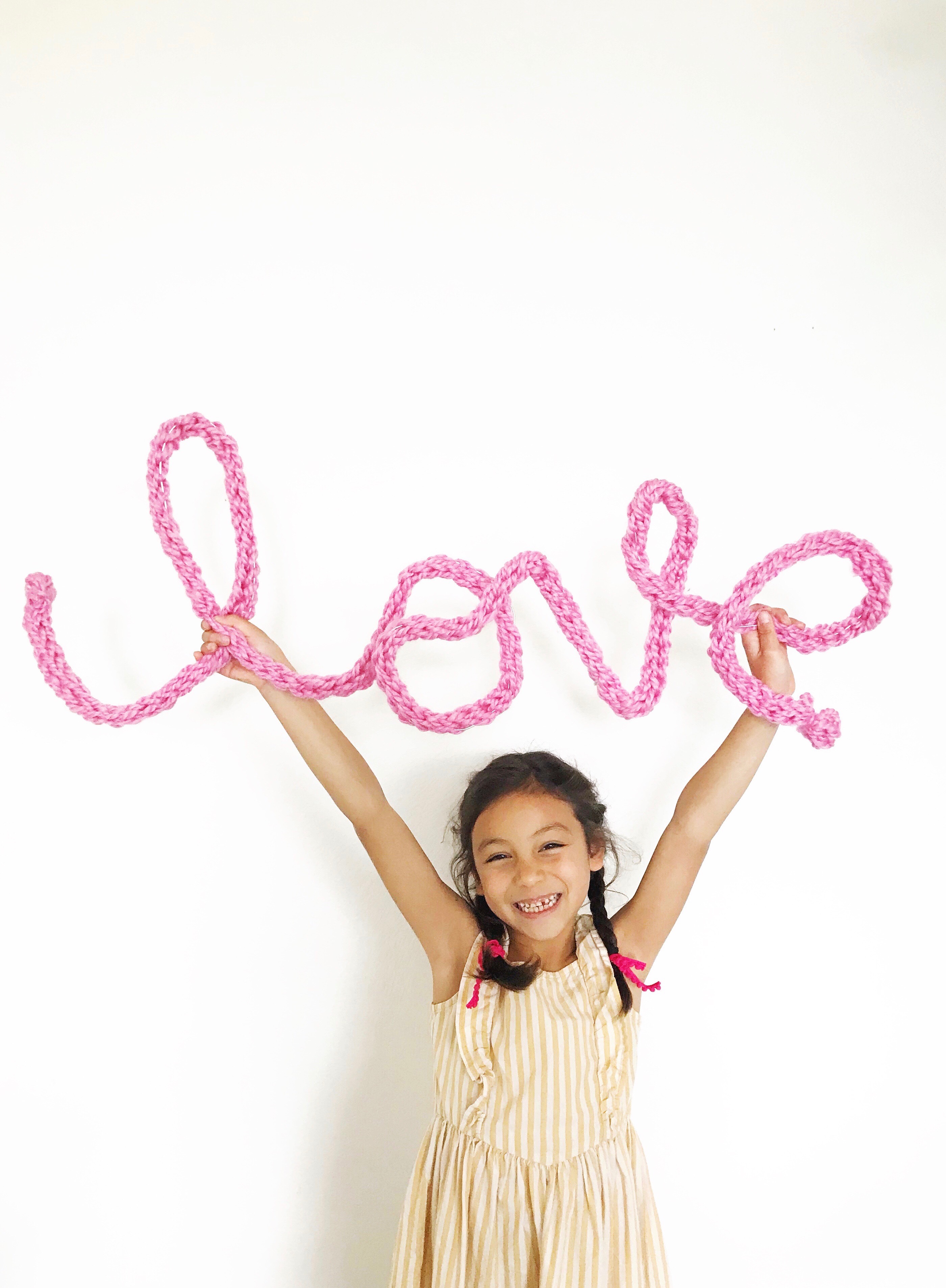 Yarn Wire Word Art
Supplies:
1 skein of yarn
4 yards floral decorative wire
Wire cutter
Scissors
Directions:
1. Using finger knitting (tutorial here), create a 4 yard long garland.
2. Insert the wire through the back of the knitted garland, weaving it in and out of the yarn links. Fold 1″ of each end backwards.
3. Carefully bend your yarn-wire garland to create a word.
We made our word love in honor of Valentine's Day, but once that day has come and gone, we will change it to Soul (since it designates her side of the room) and we will make another for Glow (for her side of the room). If you want another wire word art project, try this one out!
vintage bamboo bed frame: elsie green. kantha quilt: uncommon goods.