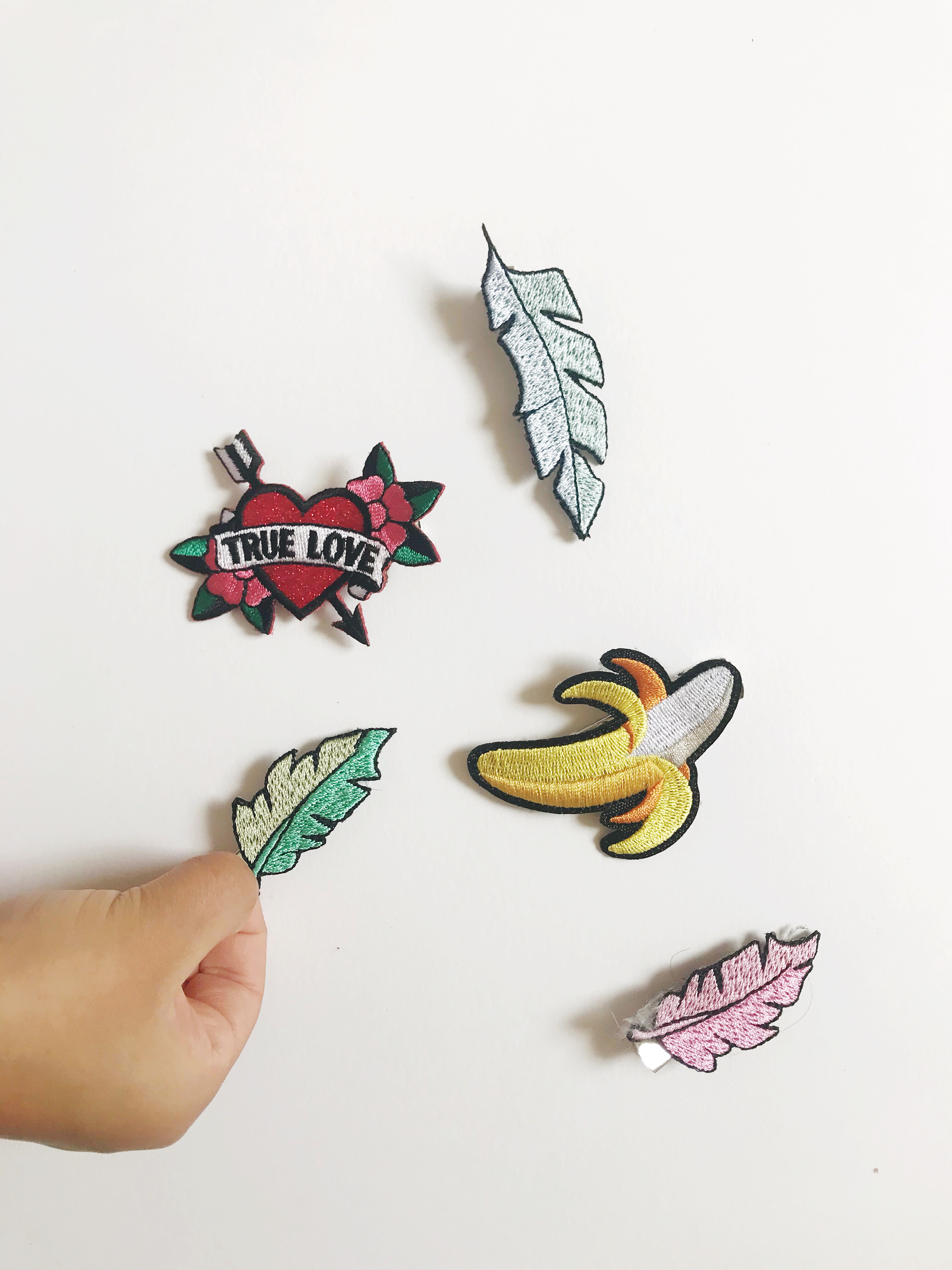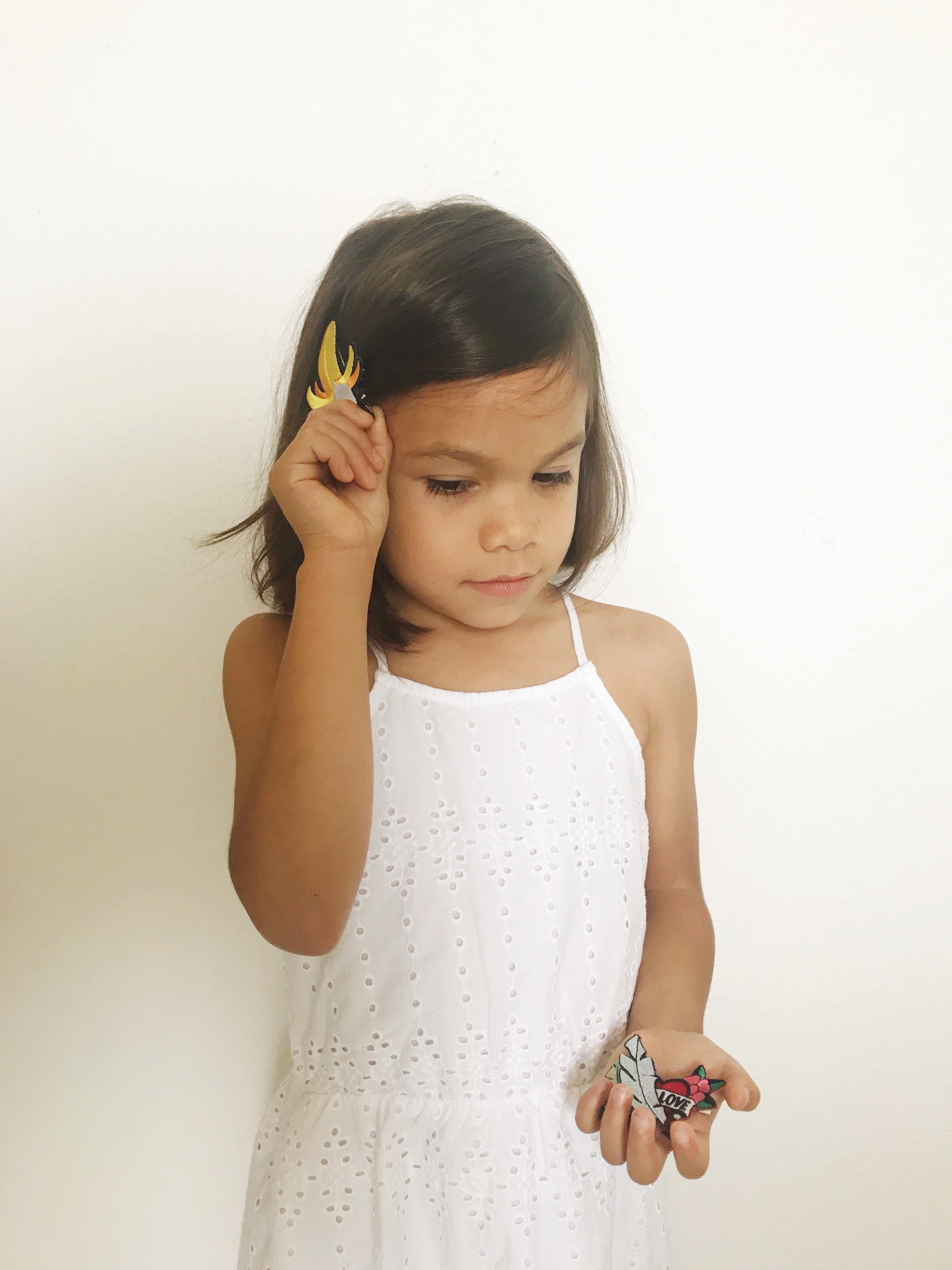 5 Minute Hair Clips
Supplies:
Alligator hair clips
Embroidered patches
Glue gun and glue stick
Directions:
Glue an embroidered patch onto a clip… VOILA!
When it's a house full of girls, we often find we're having a hair clip shortage. We've made plenty, but when you need them, they're nowhere to be found. In a pinch, and wanting a little funk, we took some embroidered patches we'd been hoarding and turned them in to clips. It probably takes less than 5 minutes to make, but you do have to wait to warm up the glue gun. Thus, 5 minute hair clips!
Some zodiac ones would be quirky or go for flowers for sweet! This lot of cool patches scream summer. I'm thinking of ordering that bunch to make more hair clips and to patch up their clothes.