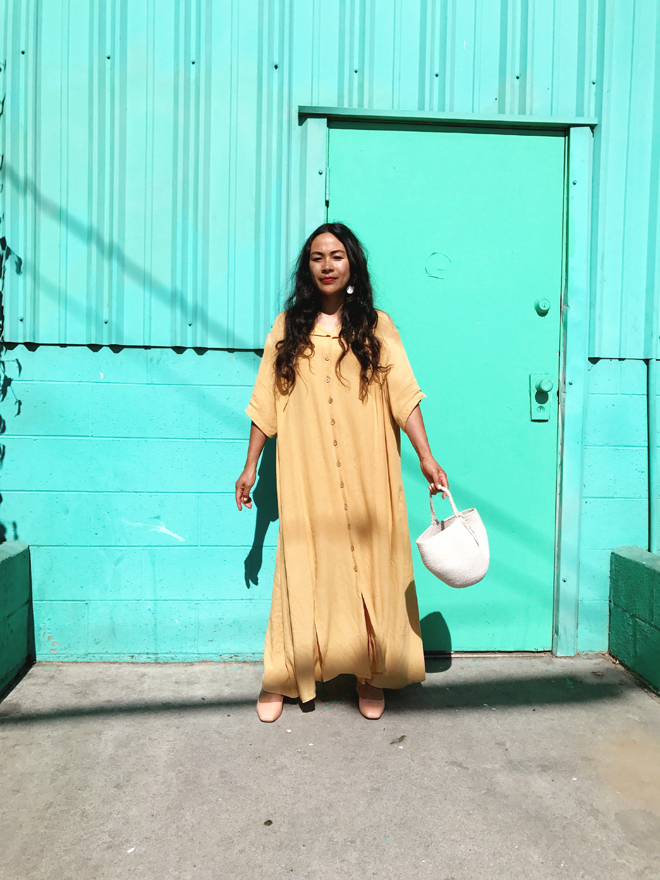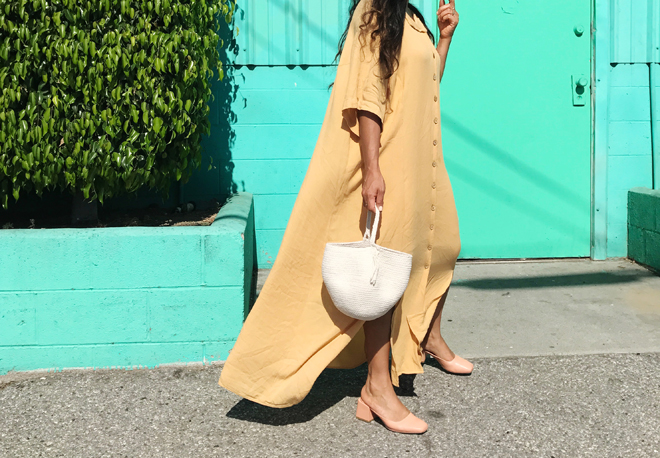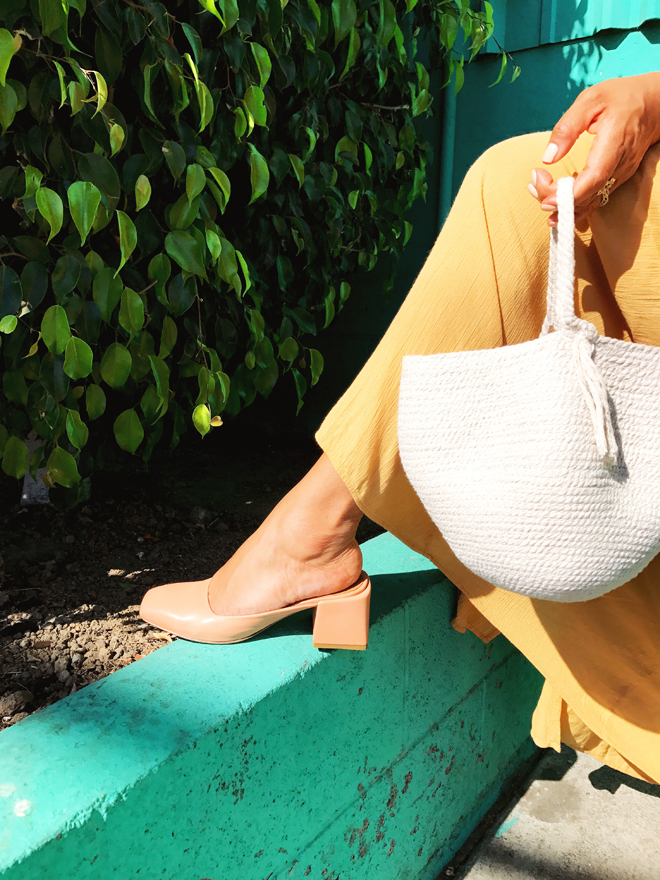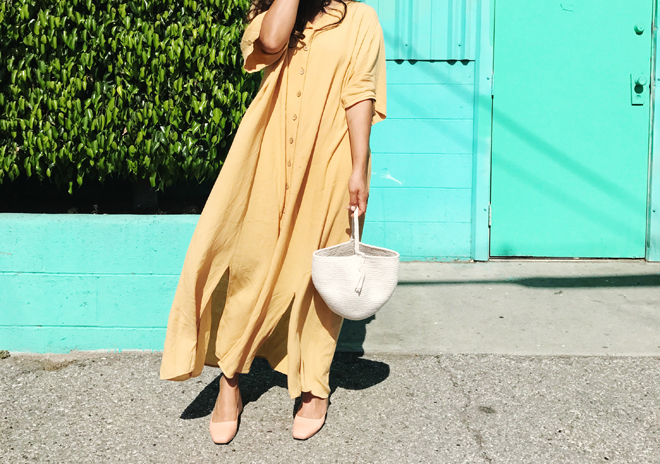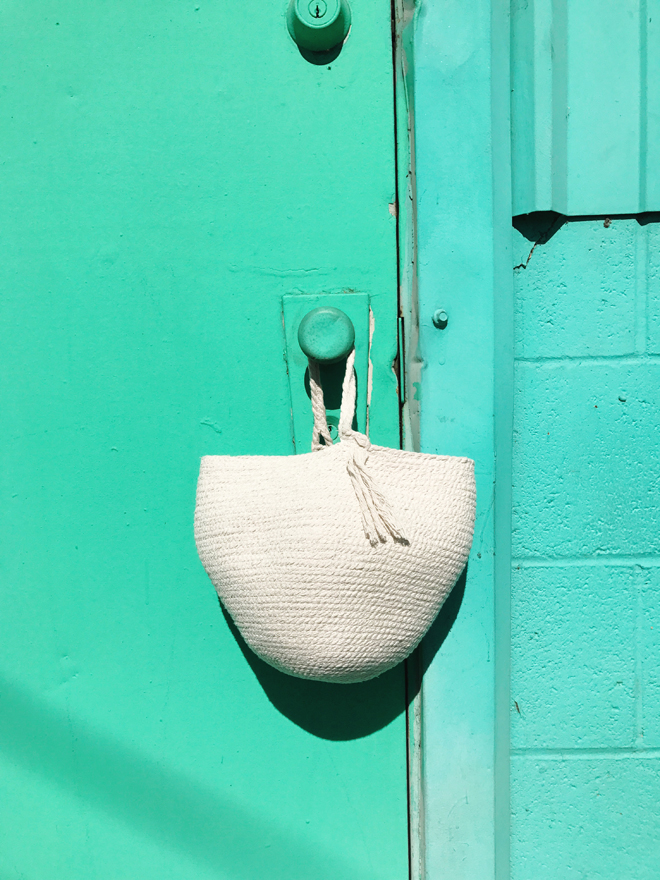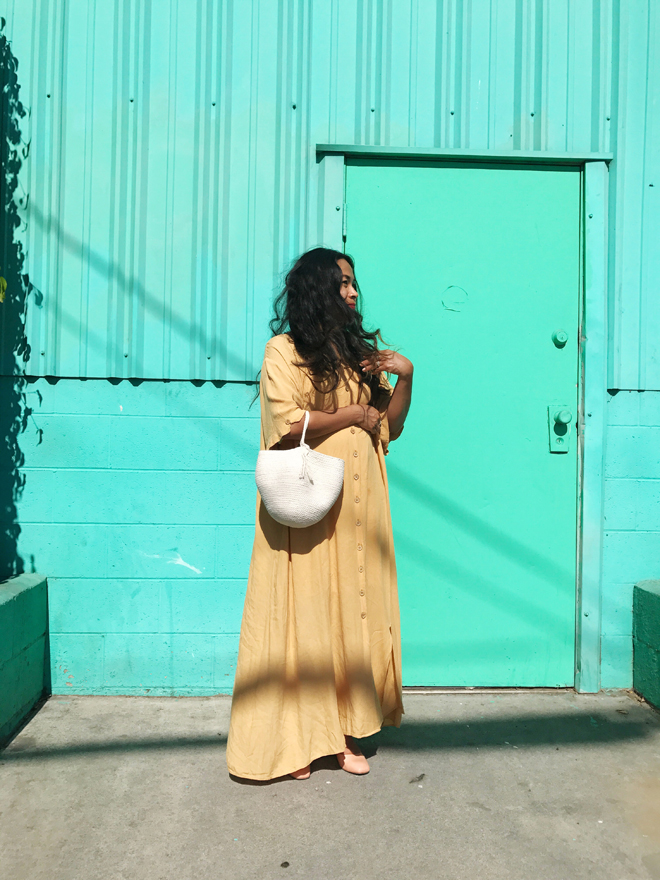 Thsee photos are from a couple weeks ago because my hair is still really long here (I chopped about 6 inches off, and I miss this length, but I don't miss all the fried ends). This dress is one of my most favorite vintage finds of late. The dress is quite large, but that makes it even more perfect. I don't let size stop be because if it's too big, I can always sew it to make it fit. In this case, I love the loose, flowy vibe of it, and of course, I love the golden hue. No sewing necessary on this one. It's not a color I wear often, but I'm trying to branch out past my creams, blues, and browns. This dress will take me into fall nicely and I can't wait to pair it with some ankle boots.
I still have my love for sewing rope baskets (see past ones I made here and here) and this particular one is inspired by the Birkin basket I love so much. It has a similar shape and I'm debating making a lid for it too. I love making these so much that a few of these might make its way to WOVENFOLK from time to time.
on me: dress, vintage (similar here and here). shoes, loq. earrings, annie costello brown. basket, made by me.
Save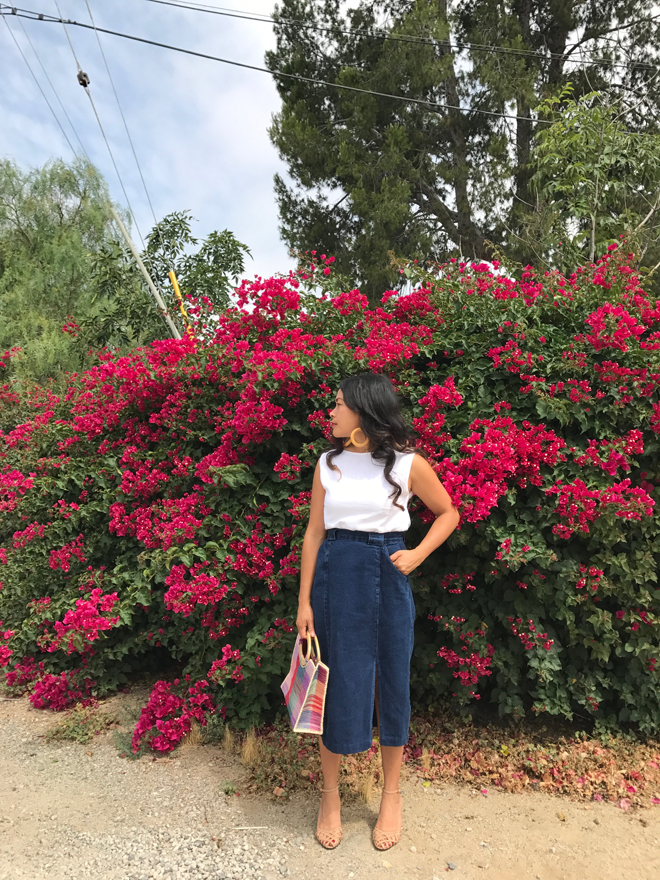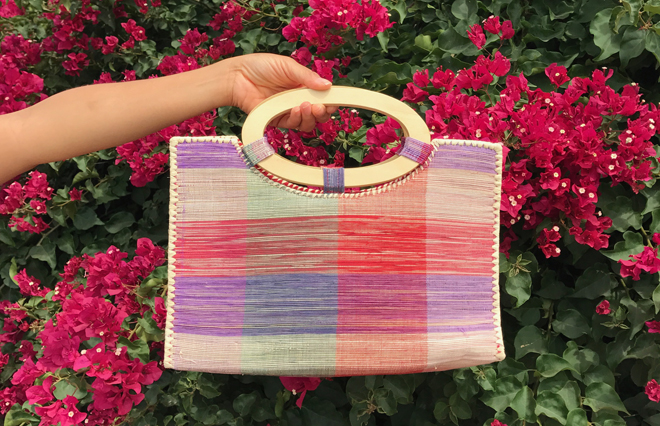 I have quite the collection of vintage denim skirts. One that wraps, buttons up, a-line, pencil (pictured above), and a mini, even one with a flared bottom. It's hard to pass them up when I come across them in my size. Just like jeans, they're classics.
on me: denim skirt and top, vintage. shoes, vintage (lucky find!). plaid raffia bag, wovenfolk. earrings, minimalism vintage.
Here are a few I found on the web…
from top left clockwise: pieced jean skirt, vintage levis denim skirt, vintage patchwork skirt, wrap skirt
Save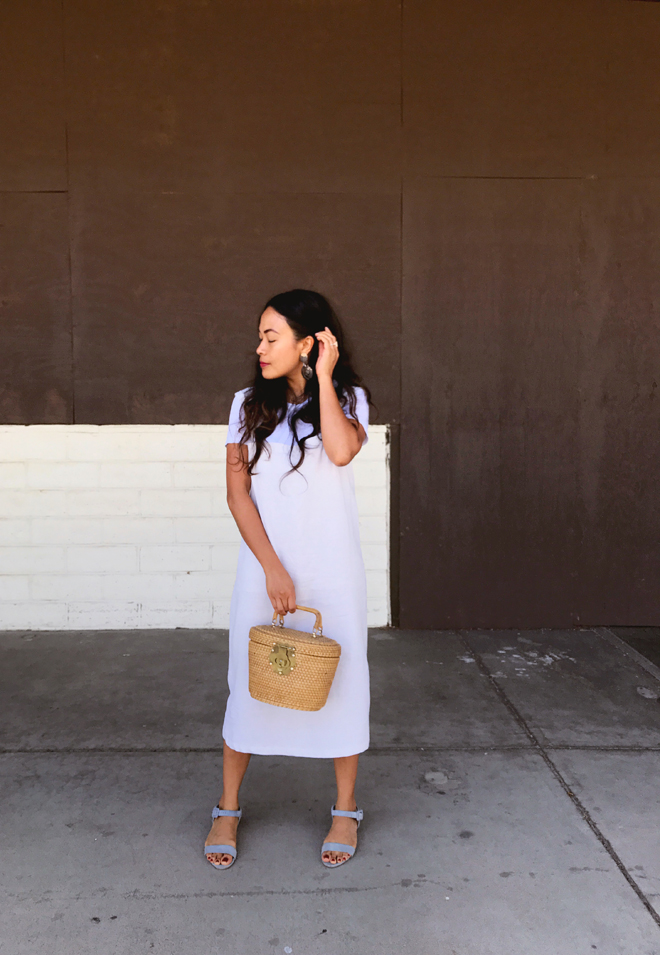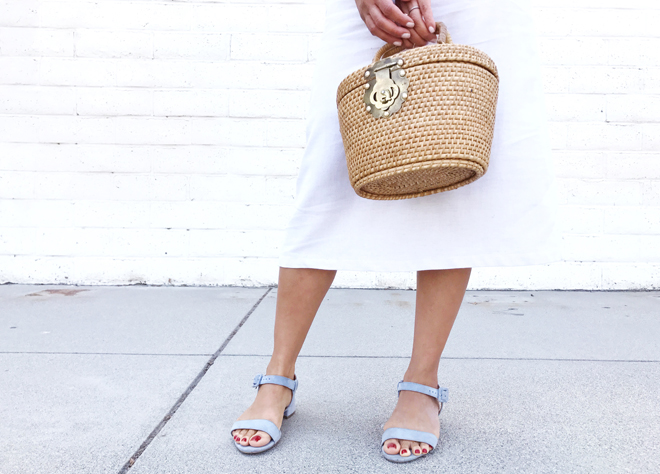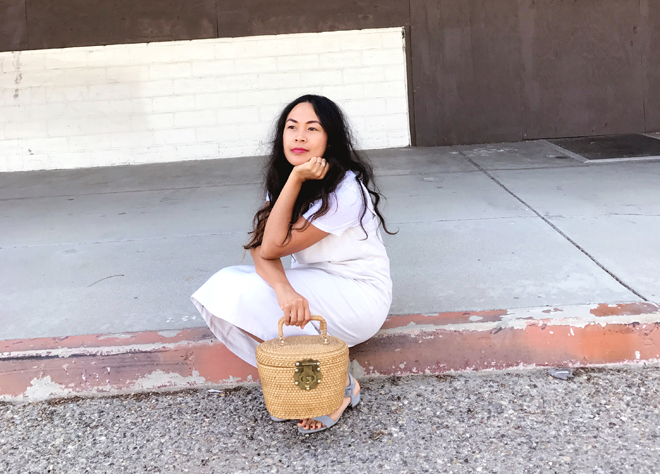 I found this oversized white/cream linen jumper dress at the thrift store. It was quite large, but I did like straight neckline and the straps with the wooden buttons. Also, it had this floral design on the bottom that I wasn't fond of either. Of course, this size (and the floral motif) could be quickly remedied with a run on the sewing machine. I took it in about 5 inches on each side and hemmed the bottom, thereby removing the floral design, and the dress became exactly what I envisioned. I paired with a white tee under, same one from last week.
My little basket is from my personal collection; it was a gift from my sister-in-law. A friend joked and called it my little "treasure chest."
If you follow my @wovenfolk IG account, tomorrow I will be releasing some vintage, summer whites. A couple linen blouses and dresses.
on me: shirt, everlane. dress, vintage re-worked. sandals, banana republic. basket, vintage (similar here ).
Save
Save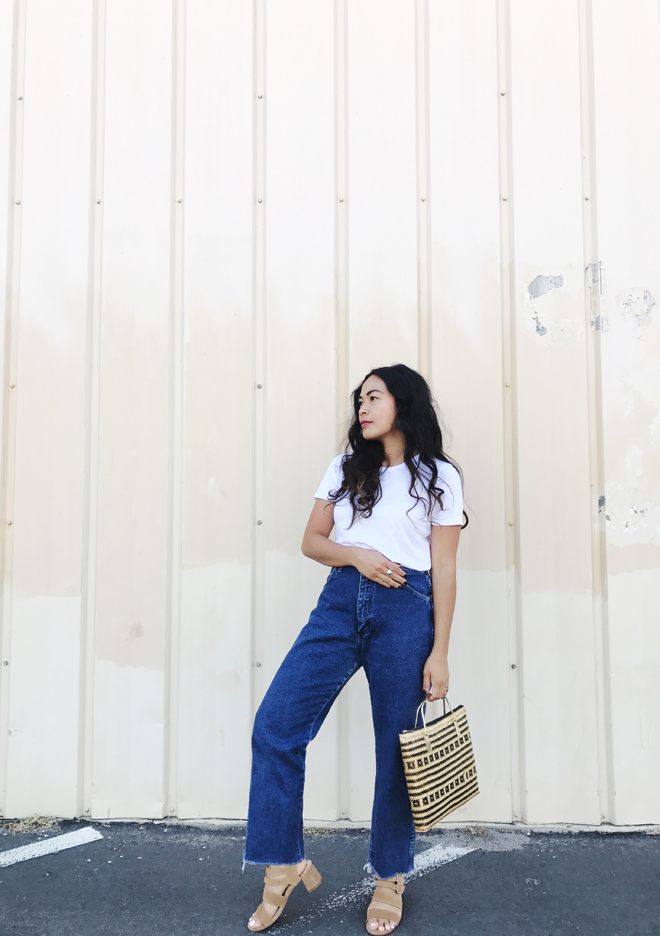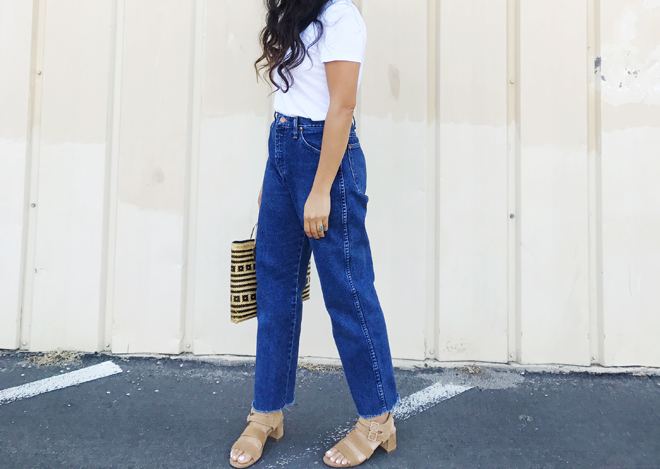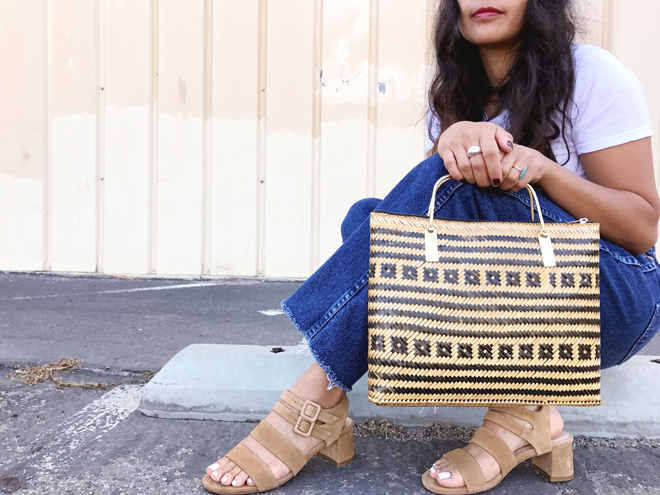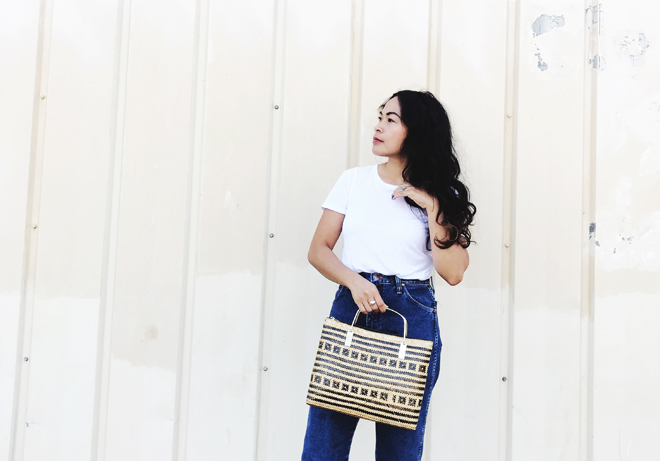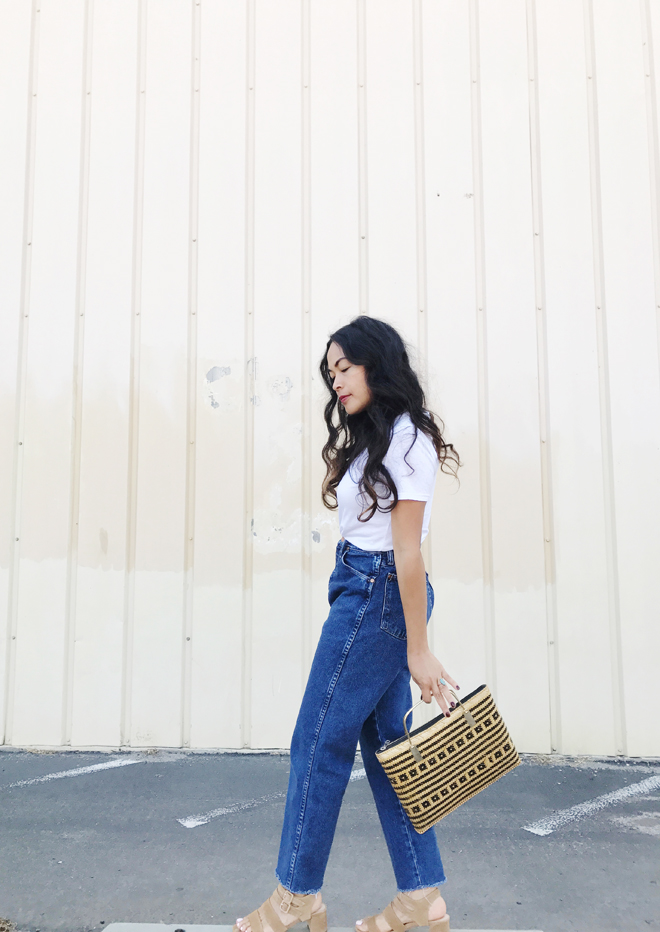 When you don't know what to wear, a pair of jeans and a white tee is an easy go-to. I wear some variation of this all the time. Usually, I can't stand wearing jeans in the summer. Lately though, I've discovered that it's not so bad, even in this heatwave we've been having.
on me: shirt, everlane (my go-to for quality tees). jeans, vintage wrangler (plenty to choose from here). sandals, marais usa. patterned wicker bag, wovenfolk.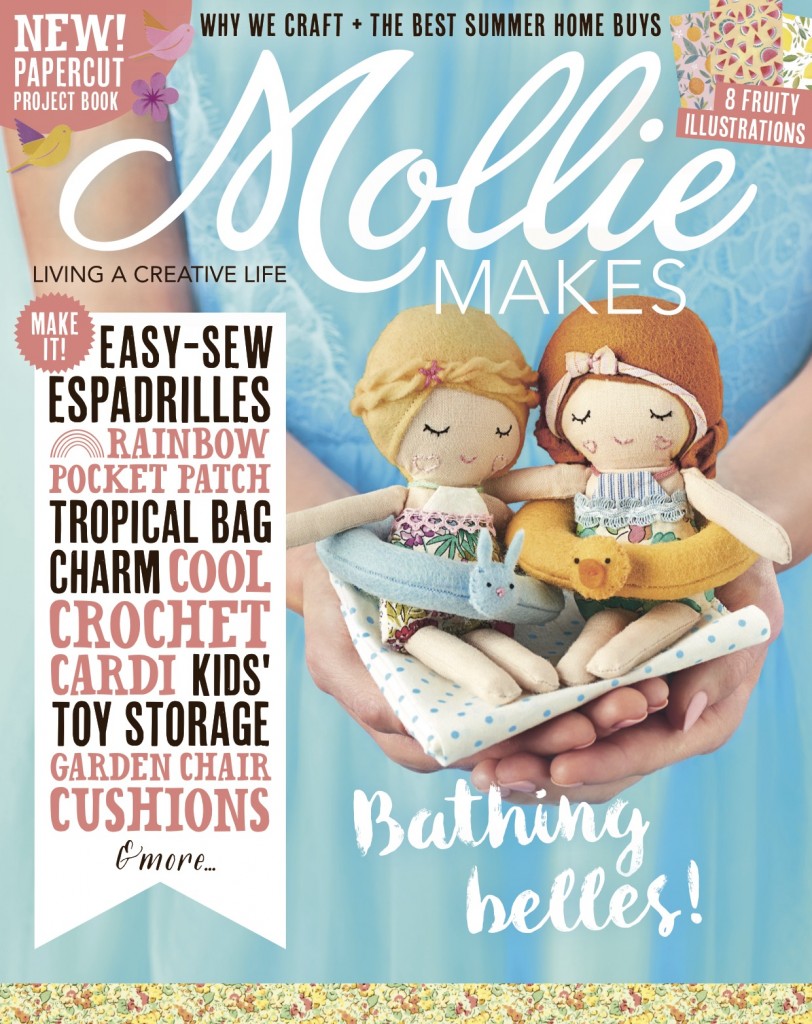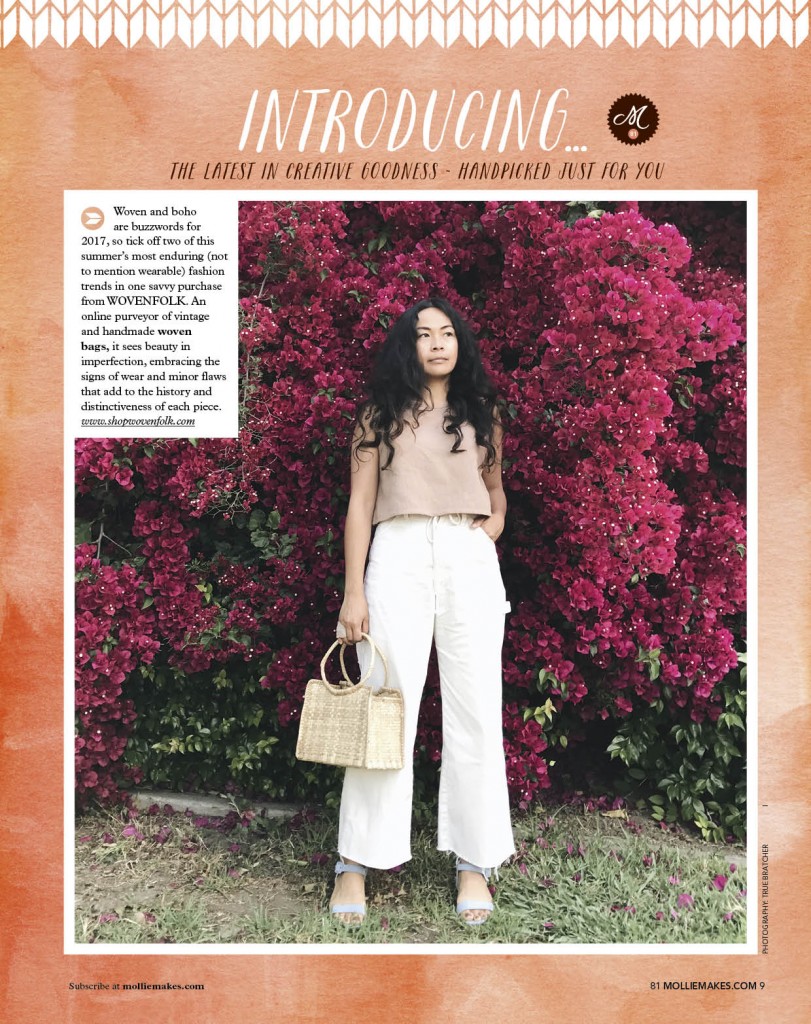 I'm honored to have Wovenfolk featured in this month's issue of Mollie Makes! Subscribe here to get your own copy.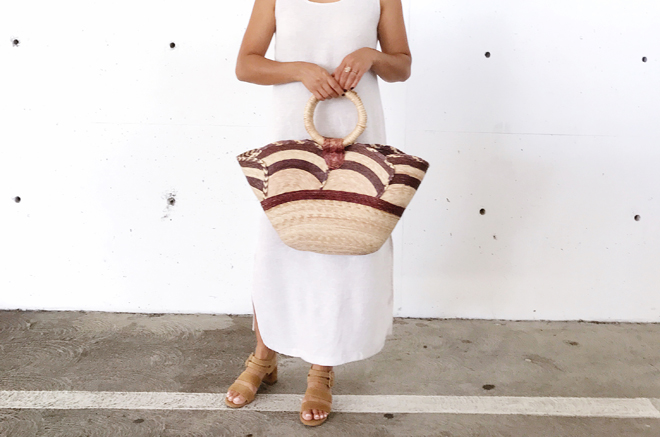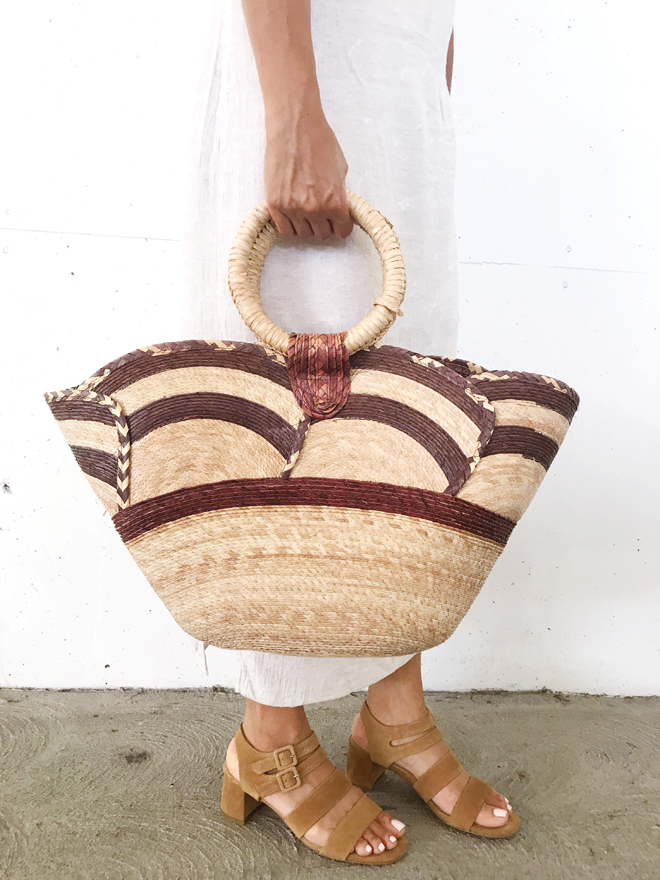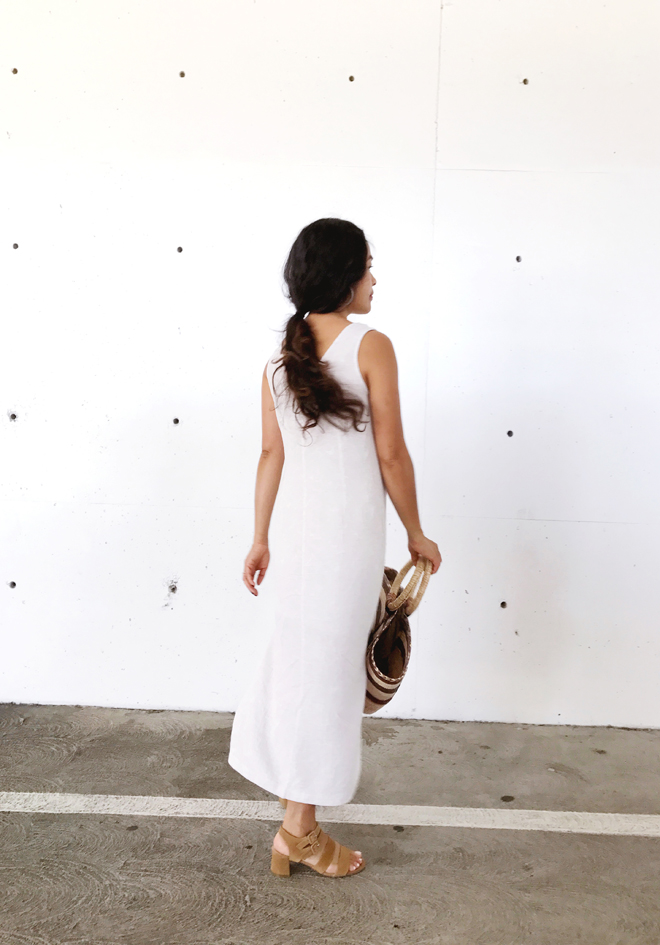 I've had this dress for a few years now, and I still love it and wear it. I got it from Ms. Tips awhile ago (see it worn here), so I guess my style hasn't changed much in the last few years and I'm pretty predictable. Something unpredictable is that my hair is in a low pony tail. I typically always wear it down, but it's been so hot lately, so this is one way I'm trying to keep cool.
These sandals are by Marais USA and are so comfy. The footbed is so soft, and though it's got a small heel, it's very comfortable to walk in. Shoes are my kryptonite. Okay, and basket bags and antique jewelry. When it comes to things for the home, chairs are my weakness.
The scallops on this handmade Mexican basket are so sweet. Someone needs to scoop this up quick! It's perfect for beach days and summer picnics.
on me: dress, vintage via ms. tips (vintage here, new there). jardin heel, marais usa. scallop basket, wovenfolk.
Since I'm wearing a Ms. Tips vintage dress I wanted to share a new venture of Tammy's, the gal behind the shop. It's women like her that have inspired me to open up Wovenfolk, to pursue things I'm passionate about. I'm happy to share she, along with her business partner Erika (from Mini Pomme), will be opening up a brick and mortar children's shop in Minneapolis. It is called Kinoko Kids and described as "Euro-Japanese sensibility and charming selection of modern and vintage toys and clothes." If you're in Minneapolis, they officially open up this weekend on June 24! To stay updated on their shop news, follow Kinoko Kids on instagram. Kudos to Kinoko Kids!