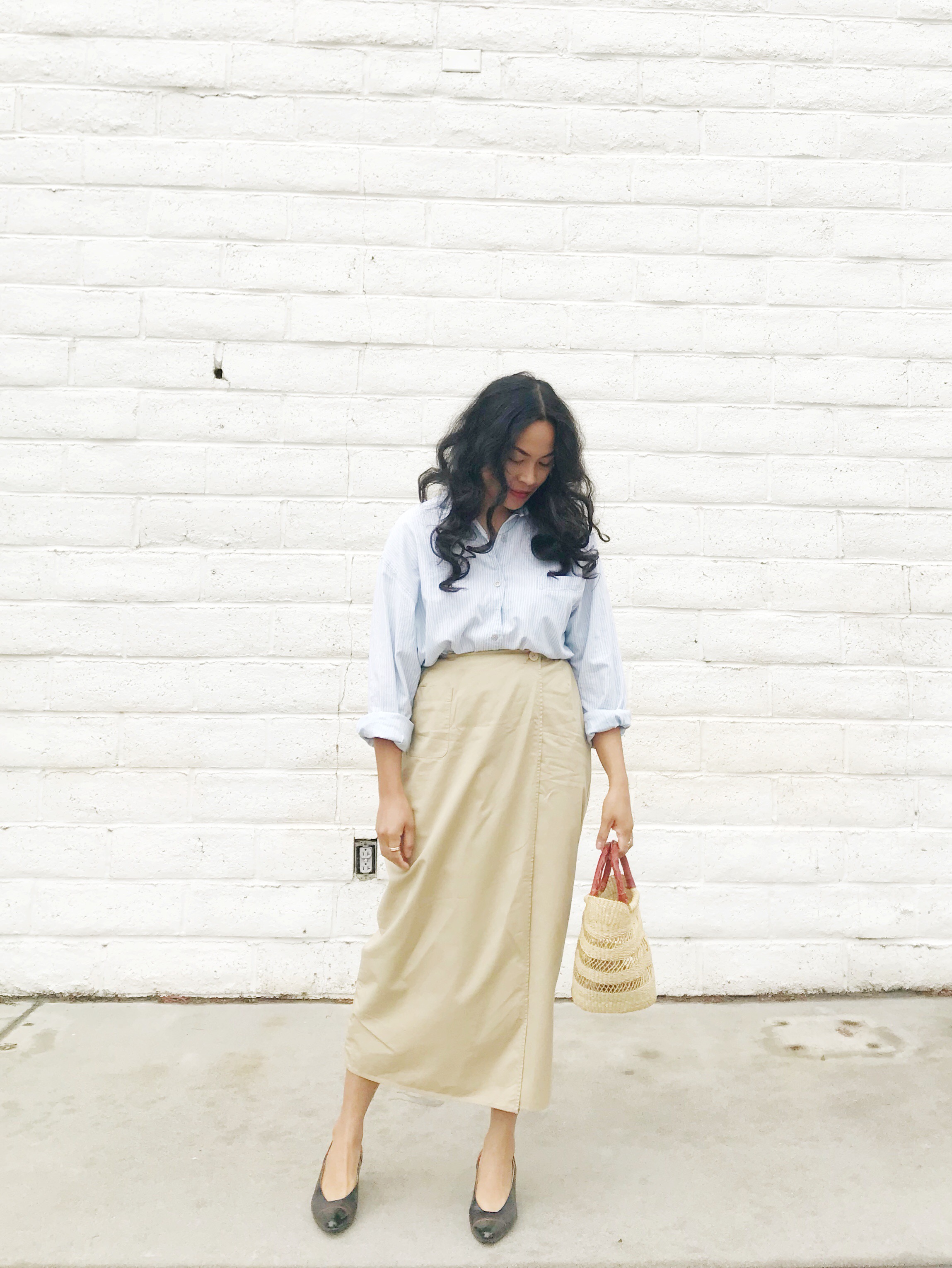 I realized I never posted the results of my wardrobe challenge, so here it is! My challenge was to wear black shoes for 5 days because black is never my go-to shoe color.  I'm just not comfortable in it, but after this challenge, I'm feeling a little bit better about how to wear black shoes, though it still isn't what I reach for first. Despite that, I'm still glad I rescued these vintage beauties and brought them home with me. Also, I'm vertically challenged, so I think black shoes tend to make me look shorter, but the shape and toe of these are definitely flattering and elongate instead of cut me off.
My favorite outfit was the skirt and button down combo, with the Canadian tuxedo and military pants tied for second. I"m already thinking of my second challenge, which would be to pull my hair back. My hair is always down, so I'm thinking I need to play with it a little, and try different pulled back styles. Recently, I've considered chopping it all off and getting side swept bangs, but I don't think I'm ready for that yet.
Here are some similar black shoes for you… these by Intentionally ___, the day heel from Everlane, block heels from the Gap, and these vintage shoes that are very MNZ-esque.
Would love to hear if you're trying something out of your comfort zone too! Do share!