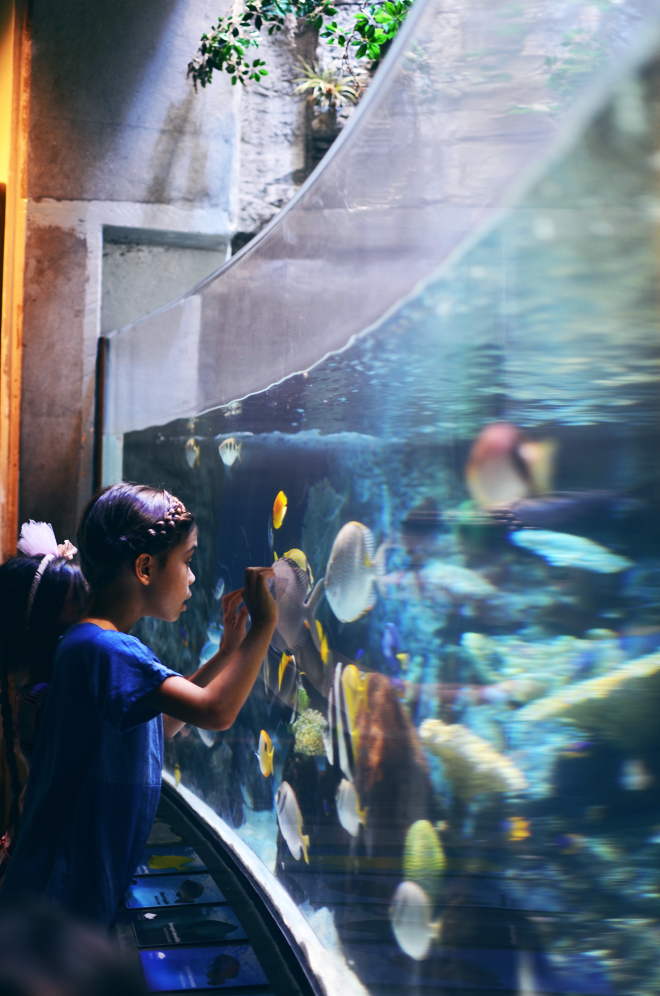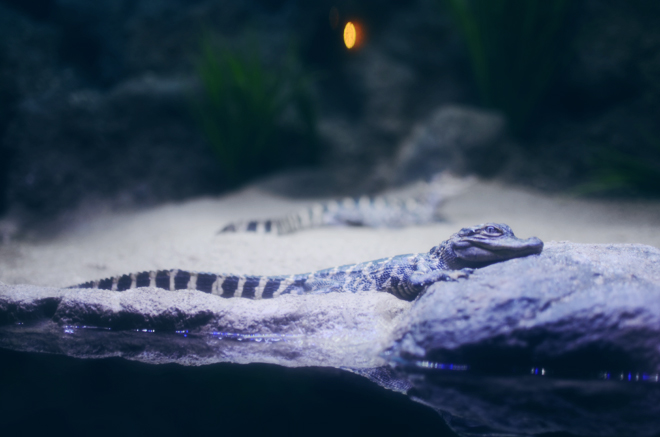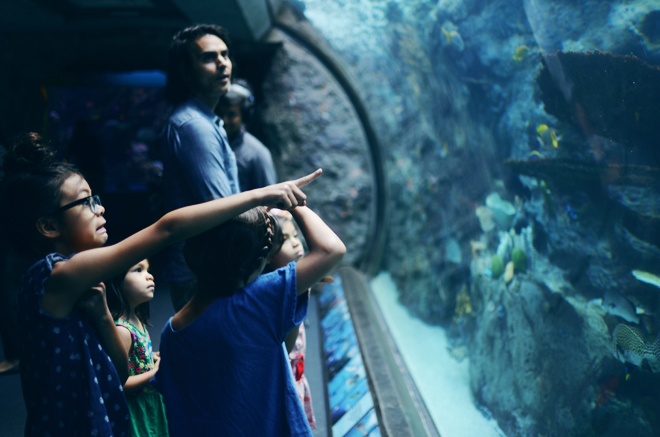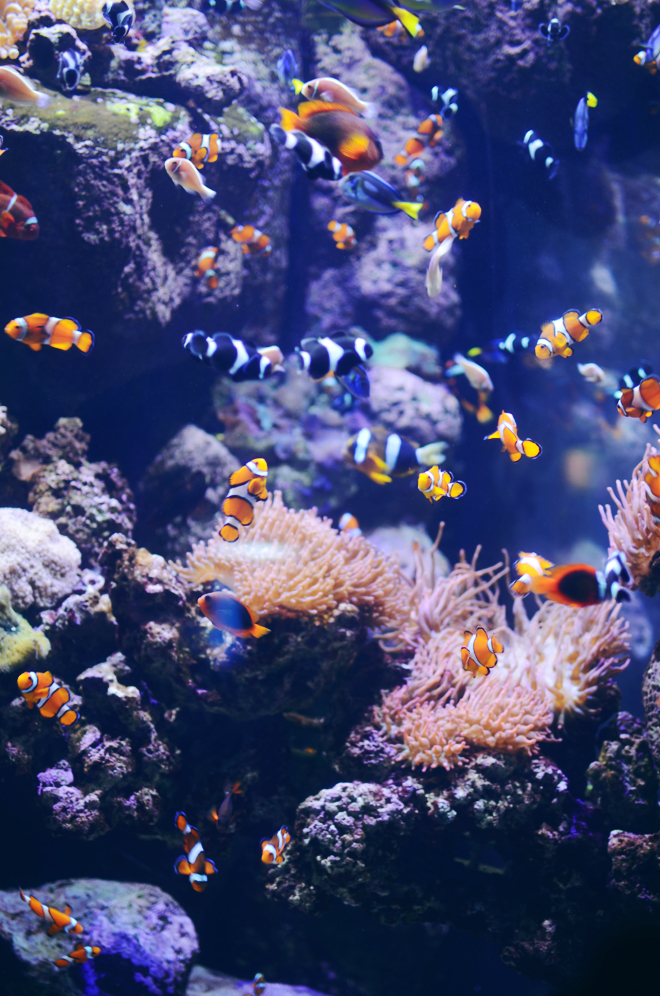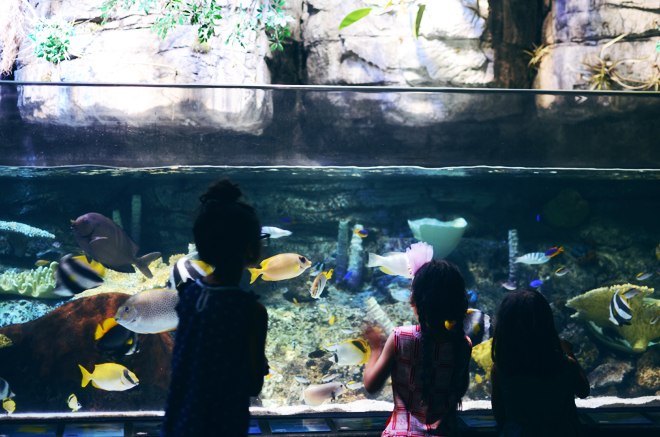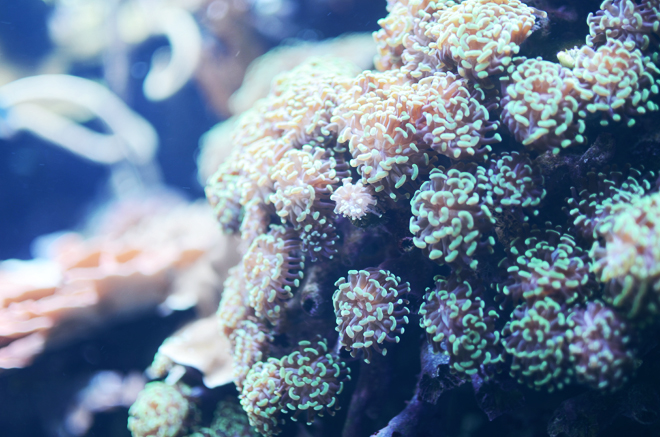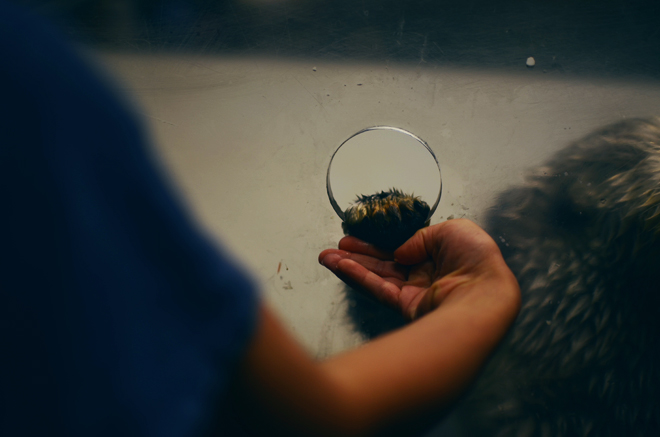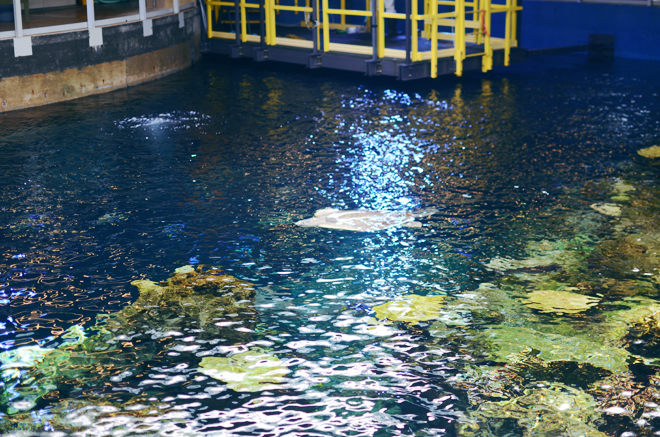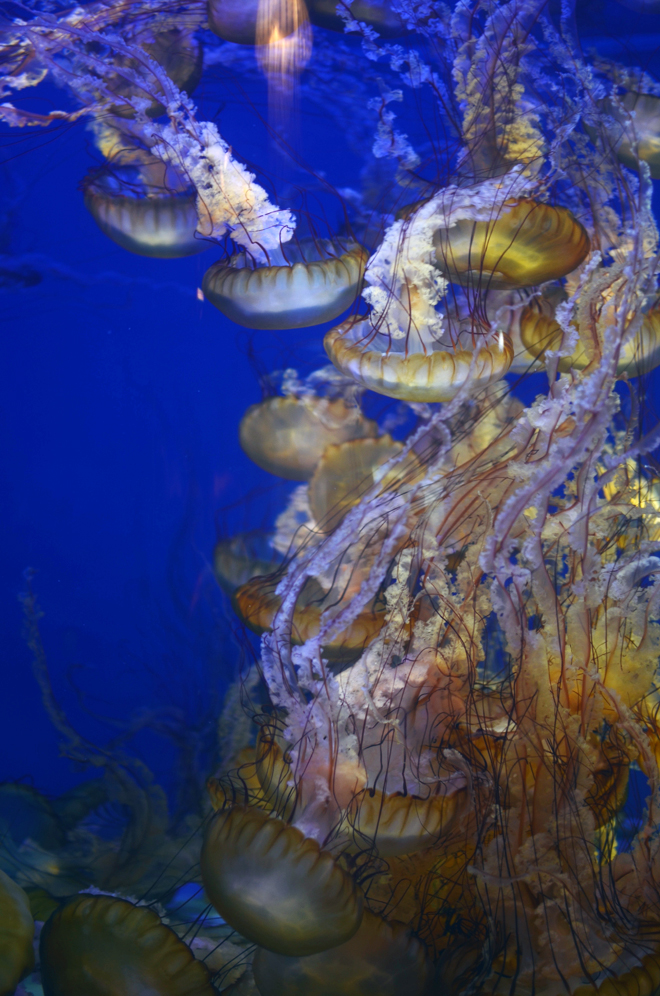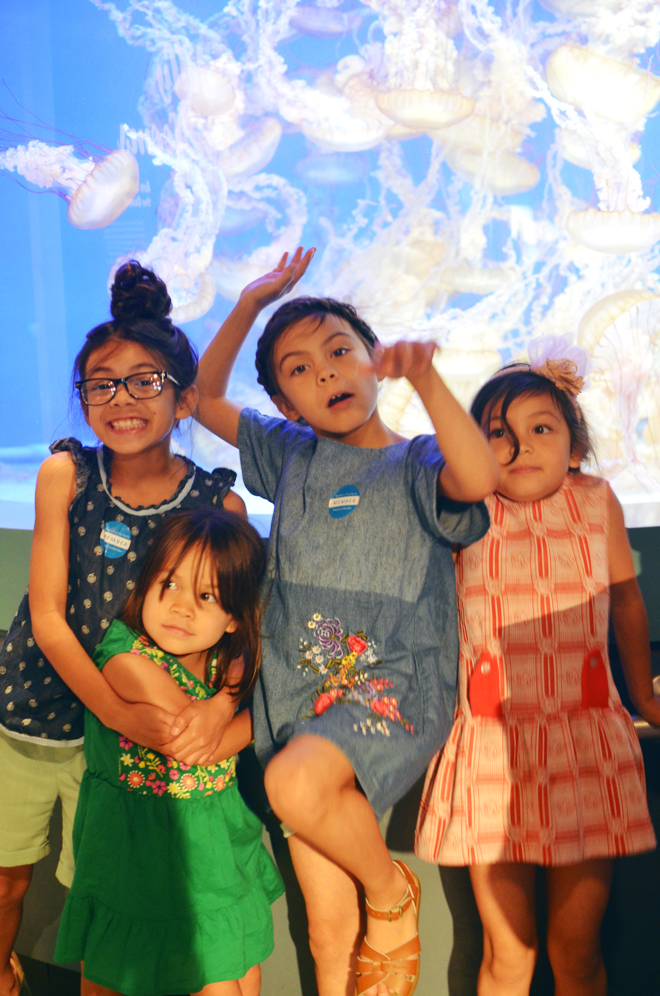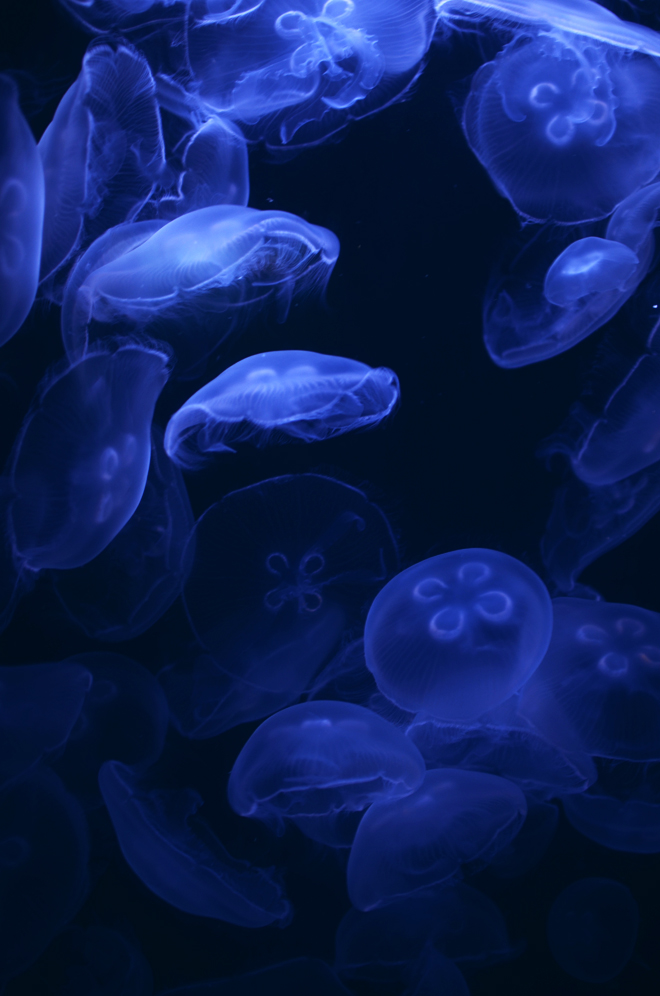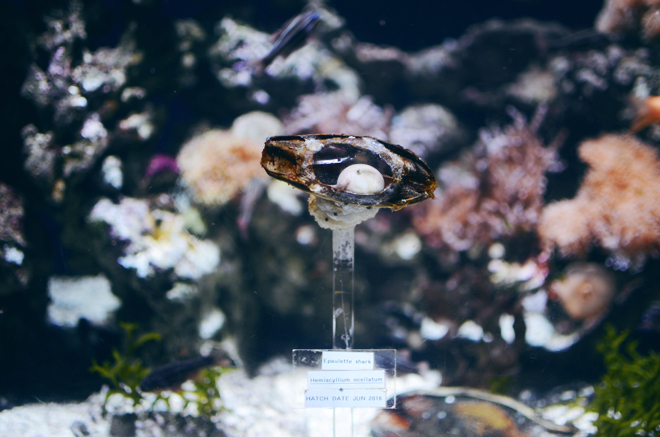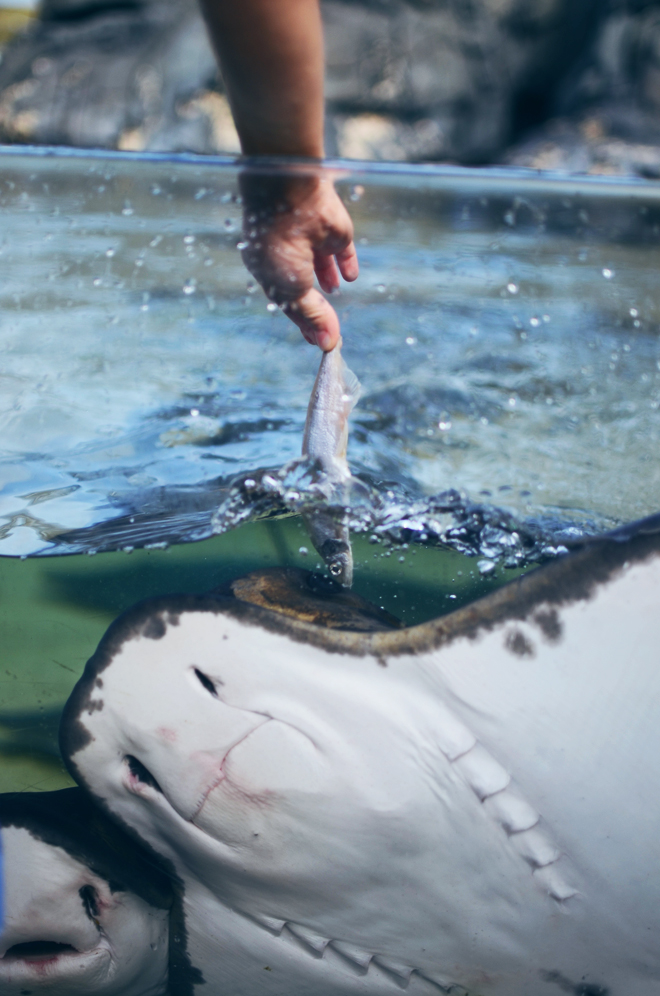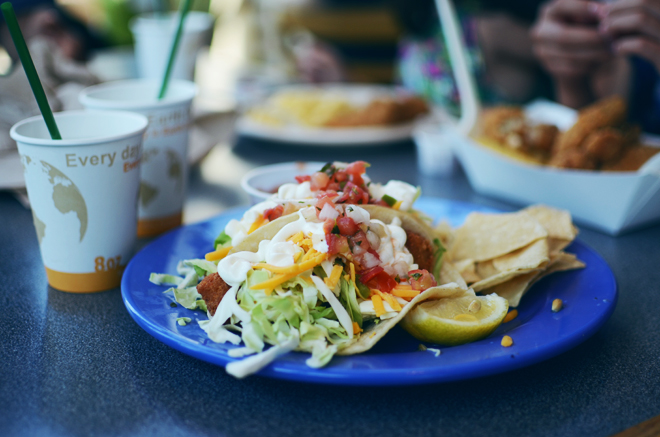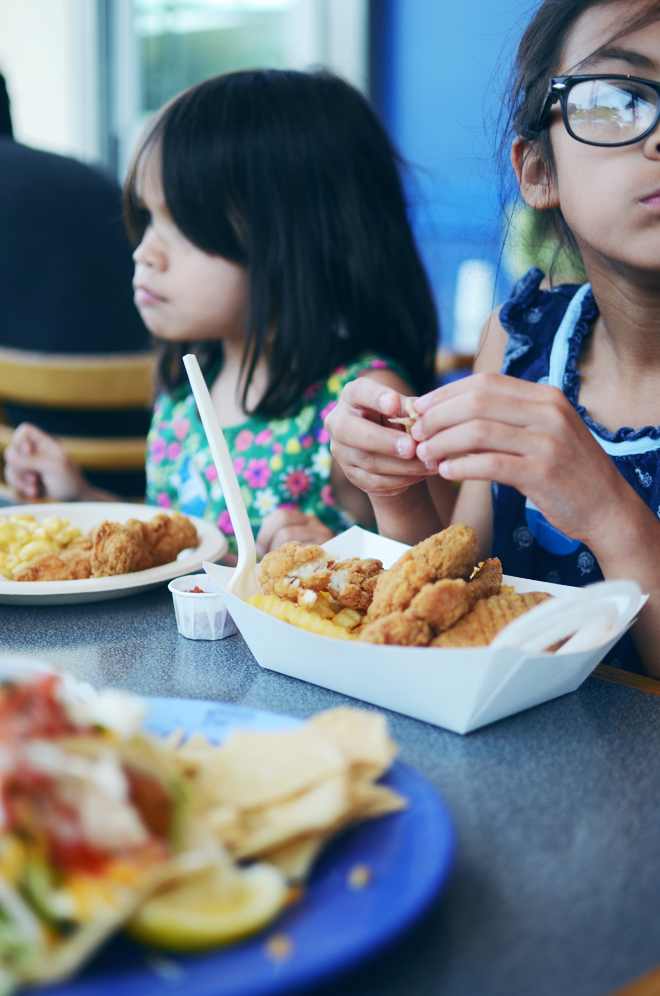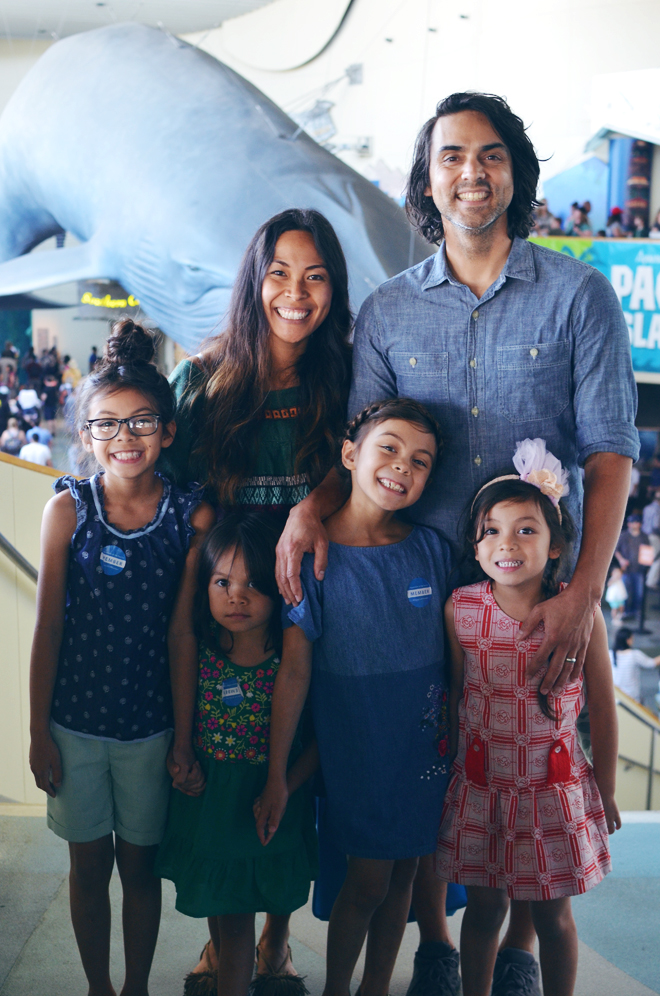 We went to the Long Beach Aquarium of the Pacific this past Saturday. The last time I went there was for my seventh birthday. Mommy told us we were going on an adventure, and on the way there, she exclaimed, "We are going to the Aquarium of the Pacific!"
First, we checked in and got stickers that say "Members." My sisters and I love stickers. Then, we started exploring and saw baby alligators and some clown fish. Some of the clown fish were black and white, so I called them San Antonio Spurs fish. Brave, Soul, and I fed some sting rays. Glow was too scared to try. We saw a shark egg and we got a behind the scenes tour. That was so cool to be able to see what all the tanks look like behind the scenes and learn more about how they take care of the fish. We learned new terms like aquarists, husbandry, and a diver even gave us each a shark tooth!
Behind the scenes, we did an animal encounter adventure with sea otters named Chloe and Charlie. That was so exciting! The eat squid and shrimp, and we took turns feeding them. I had so much fun doing that. We had to make sure to feed them at the same time, so they won't fight over their food. Also, if you say, "Paw," and put your palm by the hole, they give you a high-five. They were so cute and we really loved spending time with them.
An interesting thing we learned is that male seahorses are the ones that carry the babies! The female seahorses have the egg and gives it to the male to give birth to the babies. Sometimes, the males eat some of the babies because they're so hungry!
My favorite part was feeding the sea otters and seeing fish that look like Dory. We also learned that when they created Finding Nemo, they came to the Long Beach Aquarium to study for the movie. Brave's favorite part was feeding the sting ray and sea otters, and seeing all the cool fish, especially ones that look like Nemo and Dory. Soul's favorite part was feeding the sea otters and seeing the clown fish. Glow said her favorite part was all of it and eating at the cafe. It was a fun family adventure and I can't wait to go back to learn more.
-True
This post is in partnership with the Aquarium of the Pacific. Receive $10 off your membership package here. Through the membership program, members get invitations to special member events, discounts on educational programs, and can go in and out as much as they like for a whole year.
We are excited to go back and keep exploring (there is so much there!). We are always so thankful opportunities such as this (my girls are especially thankful for the perks), and also for the time you take to support me, this space, and the companies I partner with.

We have this long hallway upstairs with some built in cabinets (and desk area) on one side. The builders intended the space to be computer area, but we don't use it as such. We use the cabinets to store towels, blankets, and pillows, but they are kind of shallow and don't store those things well. It has always been my intention that once we get wood floors in, to remove all the cabinets and put a wardrobe in its place, so now I'm on a hunt.
I love the DIY-ed one above (details on the Jungalow), but not sure I could do it. I've completed painting all 5 rooms (woot! woot!), but the idea of painting furniture intimidates me, especially if it's dark wood. When it comes to vintage things, I love them as is, and every time I buy a piece with an intention to paint it, I never get to it. I was debating the two options below (top from west elm, bottom from shop found), but we kind of wish the West Elm piece had head to toe cabinets (we like the idea of a wardrobe the girls can hide in because we are reading through the Narnia series). That old one looks cool, but Ben isn't wild about it. I started looking through Craigslist and saw a couple options, but nothing that made me dance. I am resolved to be patient until I find just the perfect piece.
top photo source: fiona galbraith for the jungalow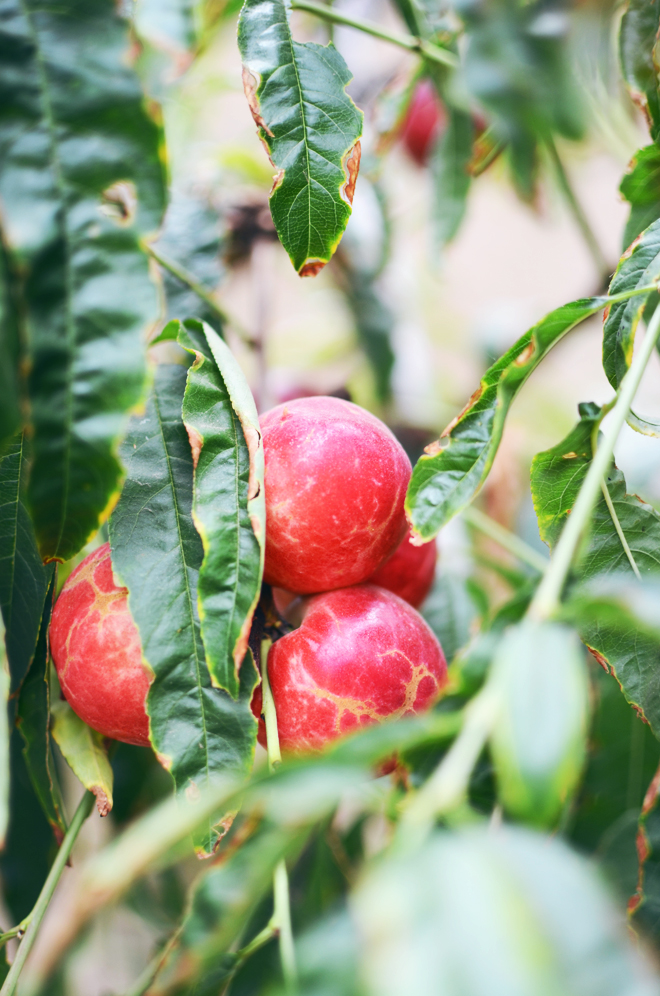 These are our first homegrown white nectarines. They're a variety called Arctic Star. We have a tiny sampling of plums, peaches, and nectarines coming in. This batch was mildly sweet, but the first fruits aren't usually expected to have that wow factor. We're hoping that as the tree continues to mature, our enjoyment will elevate, as it produces the low acid, super sweet flavors that are to be expected with this variety .
Some of our plums on the other hand… oh they taste like candy. I'll be sure to share those with you too (if I'm able to contain myself and snap a picture before I eat them).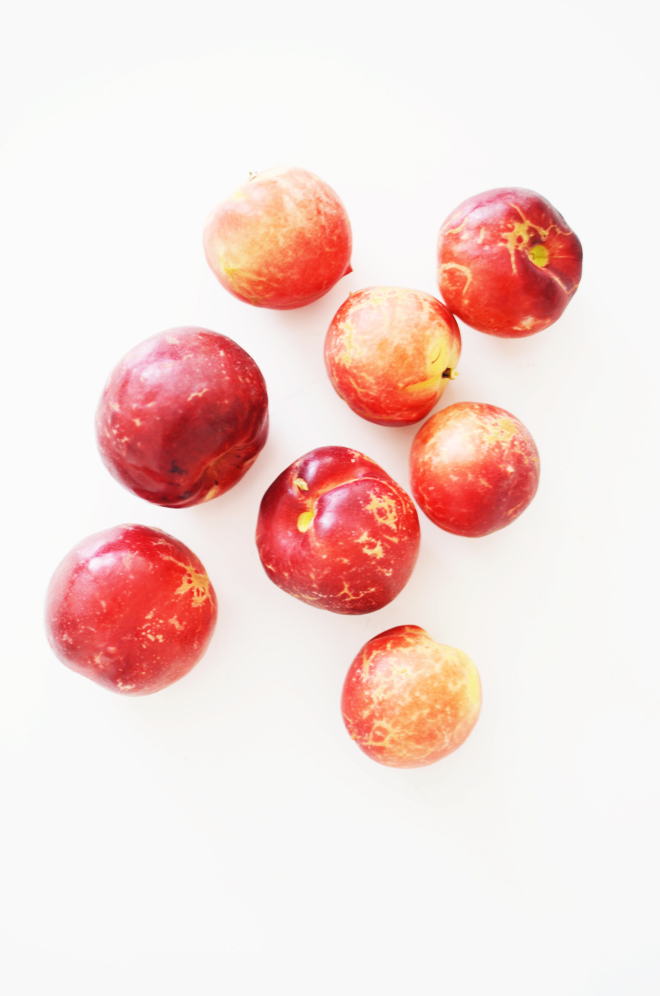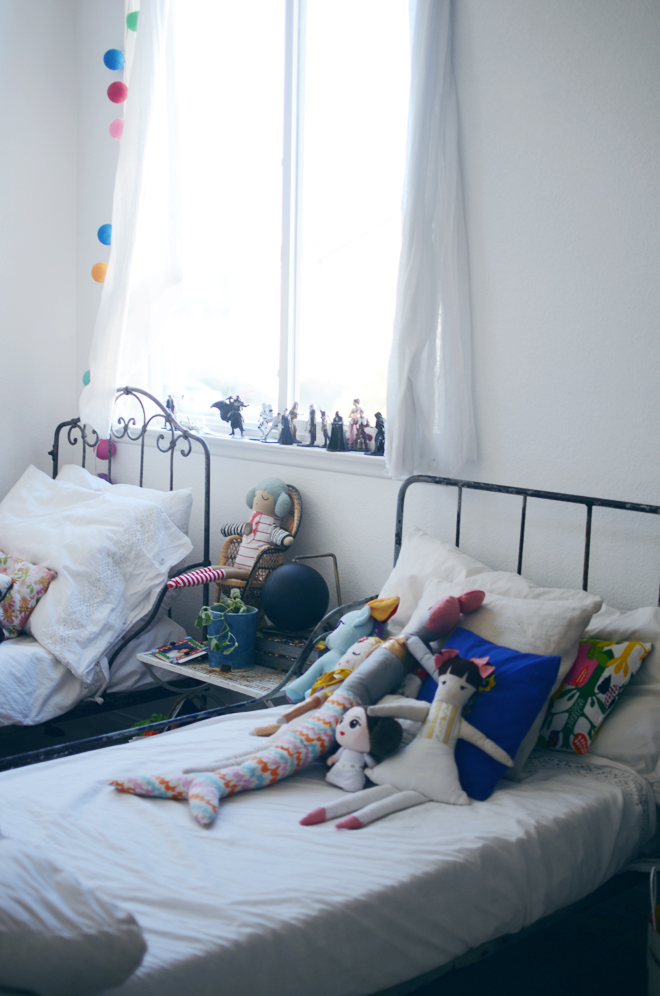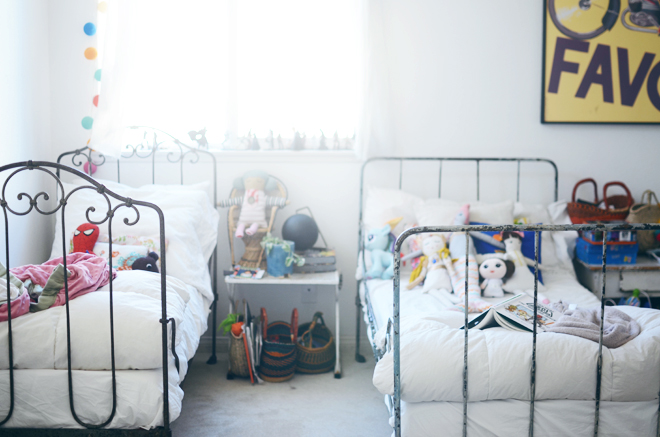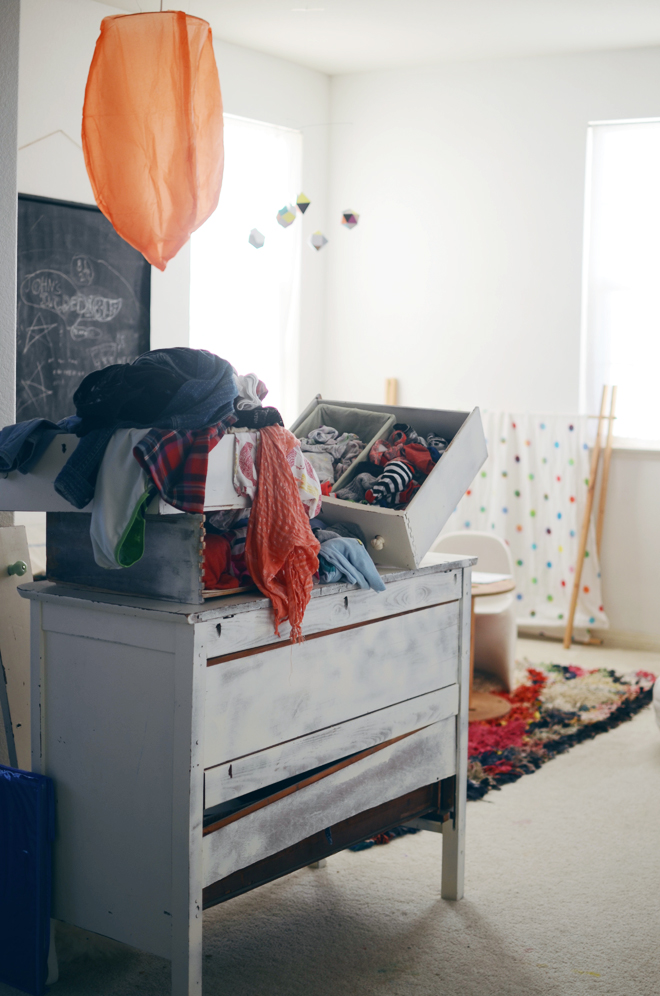 We're in the midst of renovating things upstairs, and I'm going to redecorate True and Brave's shared room while they are gone in Texas, but I'm so stuck on bed placement. I moved the beds back to be side to side, but not sure if I really like it like that. Their drawers are starting to fall apart and need some fixing, but I'm thinking of doing away with a dresser completely and just have all the items in the closet (I'm going back and forth on that too). I wouldn't mind less stuff around. Also, while I love walking into the room and seeing our large French Favor poster, but I'm thinking of switching it to another wall in that room.
With all these changes, upstairs feels like a jumbled mess, which makes my brain feel like a jumbled mess too. I definitely have a bad case of mess stress right now, but there is light at the end of the tunnel. I'll soon have clean white walls (upstairs) and pretty wood floors. I'm so excited!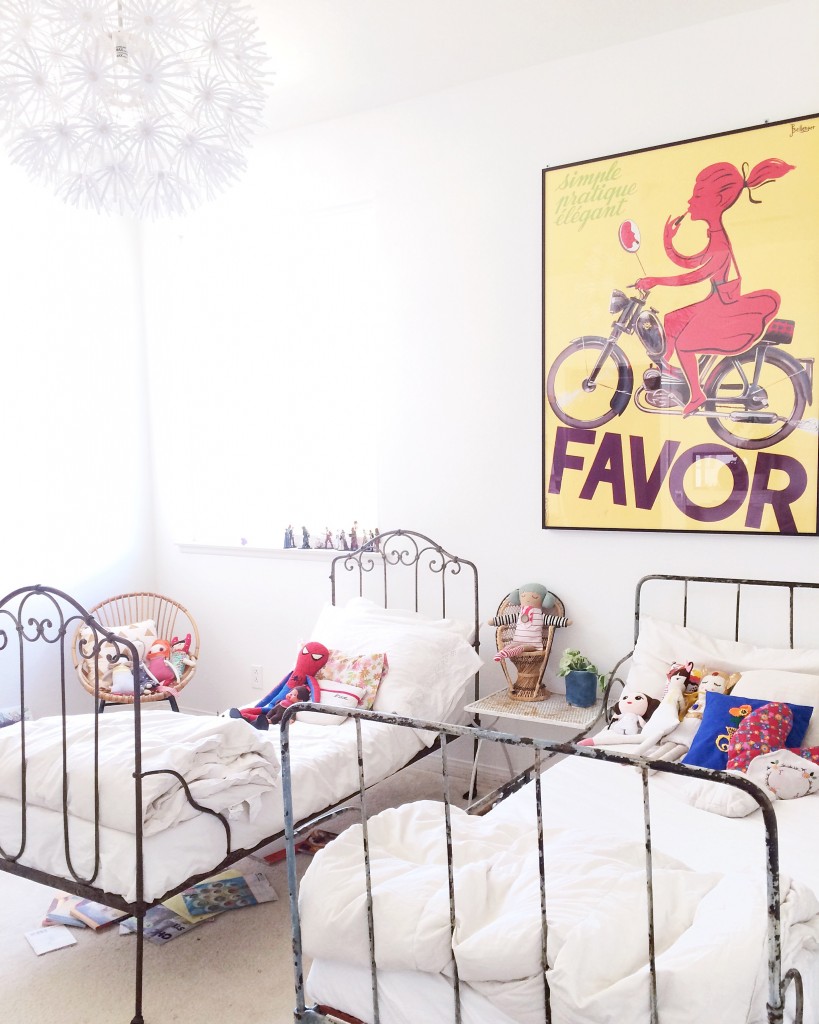 This week's learned, links, and thankfulness…
Thankful we have two official school days left!
I started my painting adventures (I'm trying to do all of upstairs) and I'm about halfway done (follow me on instagram if you want to peek on my progress). I will be ecstatic when I'm done. Then, the new floors can go in. Woot! Woot!
If you're in SoCal, or have plans to visit, be sure to check out the Long Beach Aquarium. For Cakies readers, you can get $10 off membership here.
We've been playing around with bed placement in True and Brave's room. I like it like this (picture above), but Ben missed the openness of each bed in the corner. We are testing different ways out until one feels just right.
I want to try this recipe since we have finger limes growing in our garden.
Well, hello frozen s'mores!
I wouldn't mind a few of these handira pillows on my bed.
Definitely wouldn't say no to these sandals.
Lately, I've been noticing how much Glow loves to draw. She always has a little sketchbook and pencil on hand.
True has expressed an interest in scrap booking. I'm totally not a scrap booker, but it seems I have a daughter who is. Any tips to get her started?
Enjoy your weekend! We're going through a heatwave and I'm not really liking it one bit.