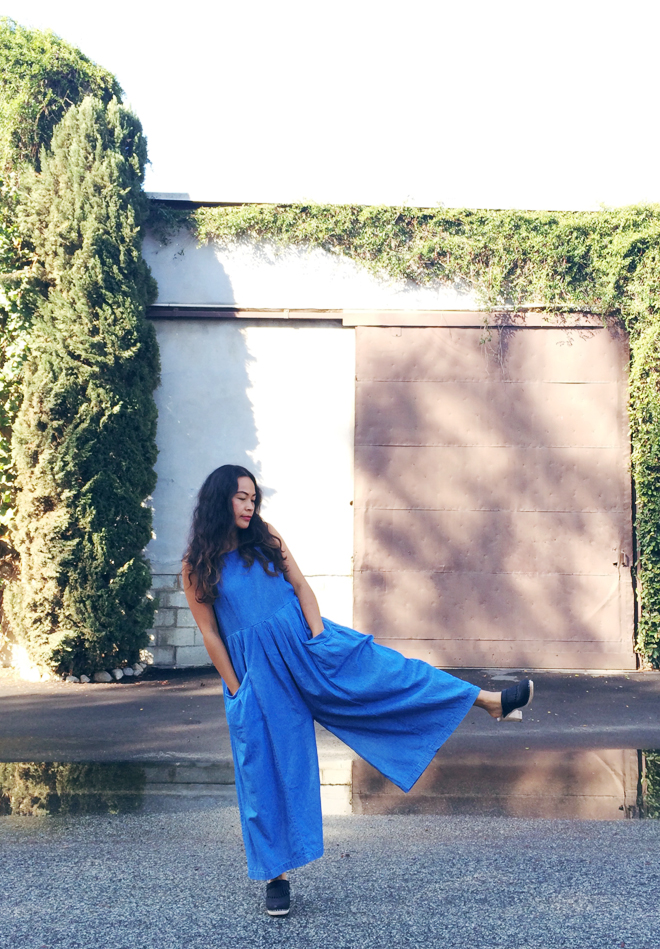 Lately, I've been looking for long, loose dresses at the thrift store to turn into jumpsuits. I snip the skirt down the middle, halfway up the length of the skirt, then I sew up each pant leg. Though it may not be as figure flattering, I love loose silhouettes because they're so comfy, and I feel good in them. This one reminds me of the Rachel Comey Costello jumpsuit, but much more friendly to my wallet.
what i'm wearing: dress, thrifted and altered (similar here). clogs, maguba. basket, vintage (similar here).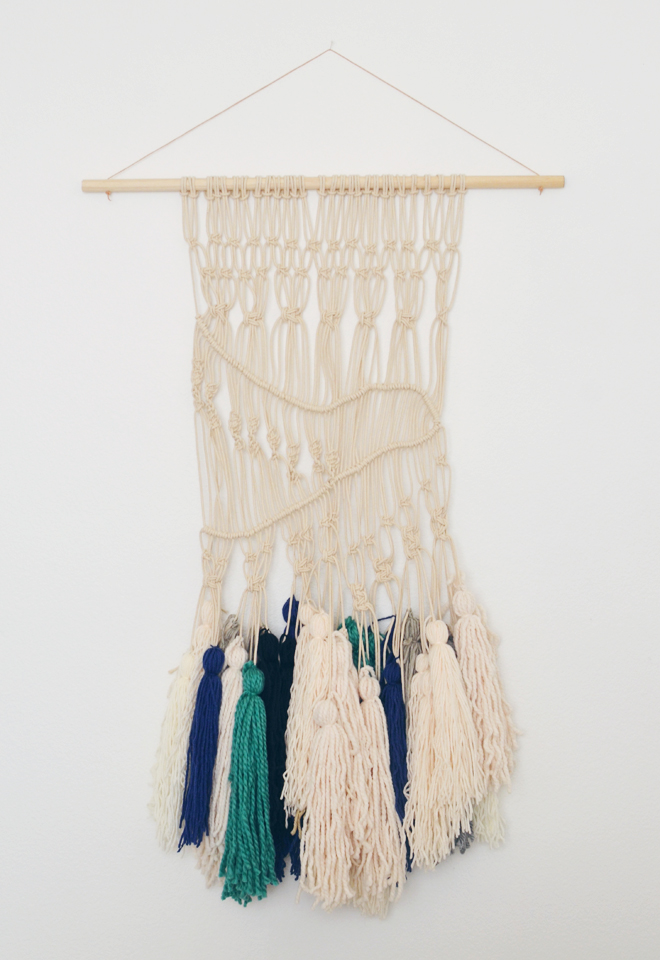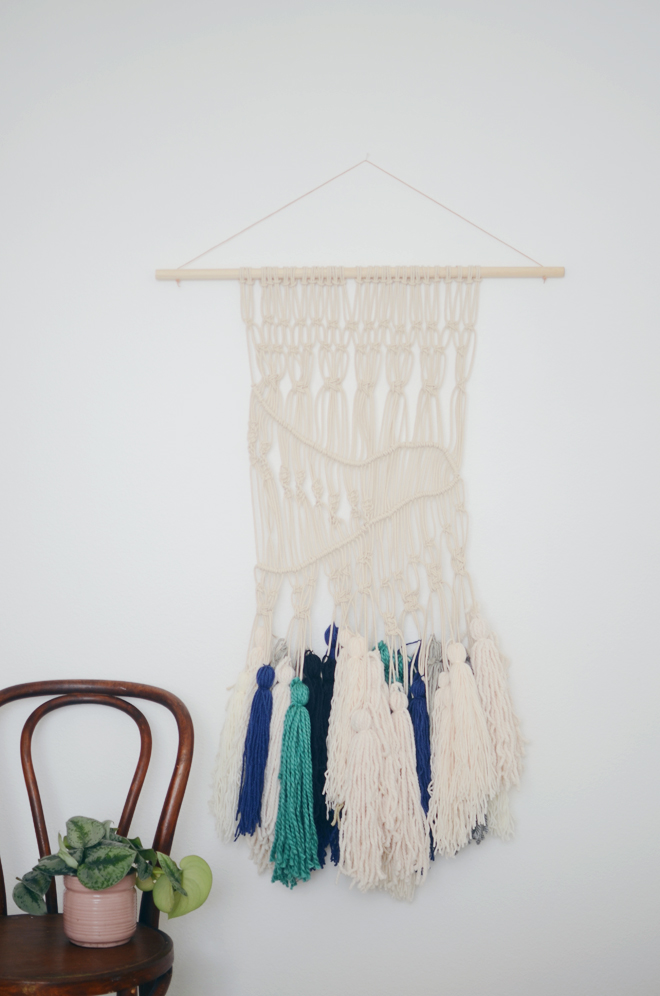 This is my most recent macrame hanging that I made for my BFF. I'm working on another for another gift, but mixing weaving and macrame together. I was originally working on that one for her, but something about it didn't feel right for her home. This is one of the largest ones I made so far. I'd like to make a really large one (5 feet wide) for the house or a macrame table runner (similar to this, or maybe I should just buy it). Next week, we have the whole week off, so it will be for working on creative projects, making Christmas gifts, and Thanksgiving dinner prepping.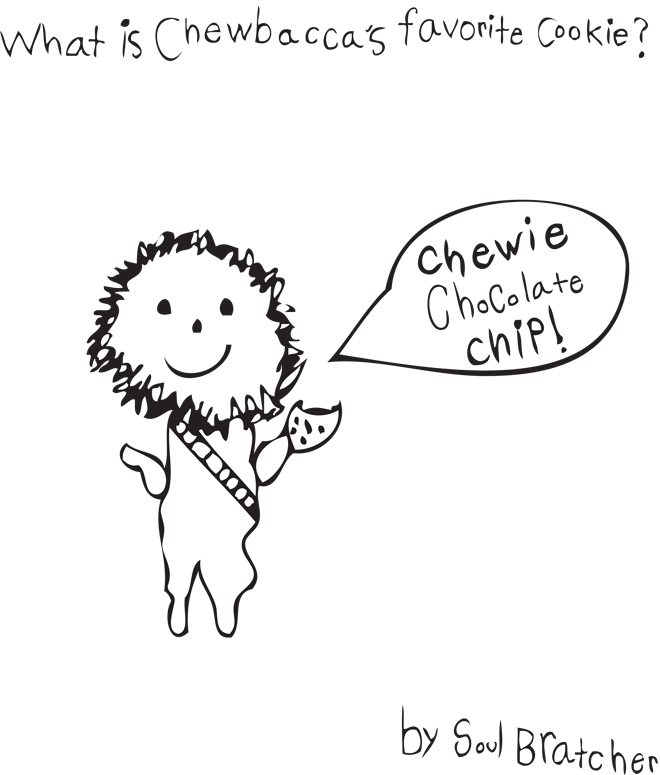 Soul really wanted her turn to share a joke, so this one is for any little Star Wars geeks out there (or cookie lovers too!).
Get the print out here for other little ones who love jokes. More kid jokes here.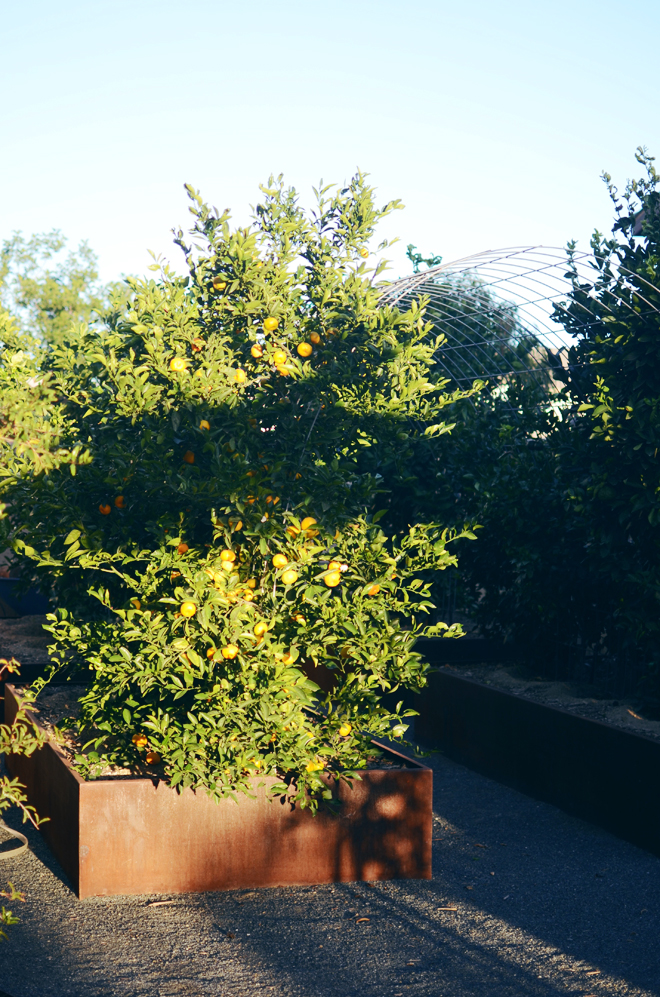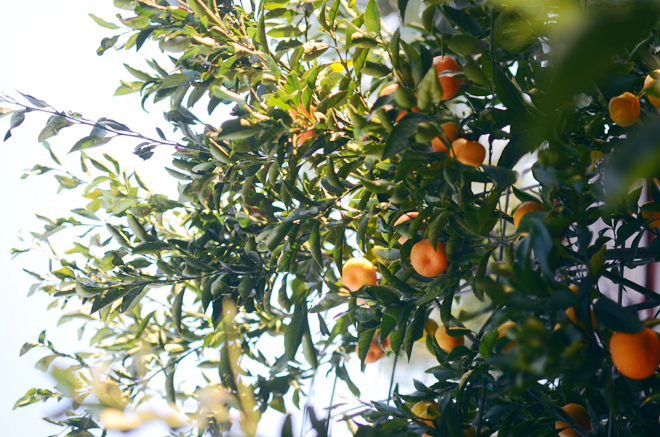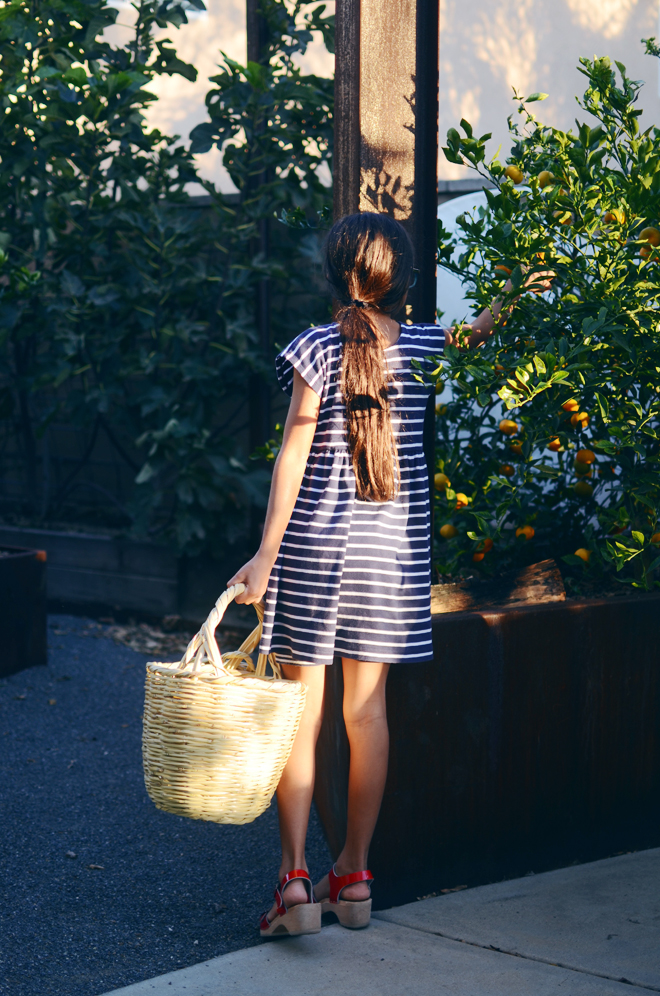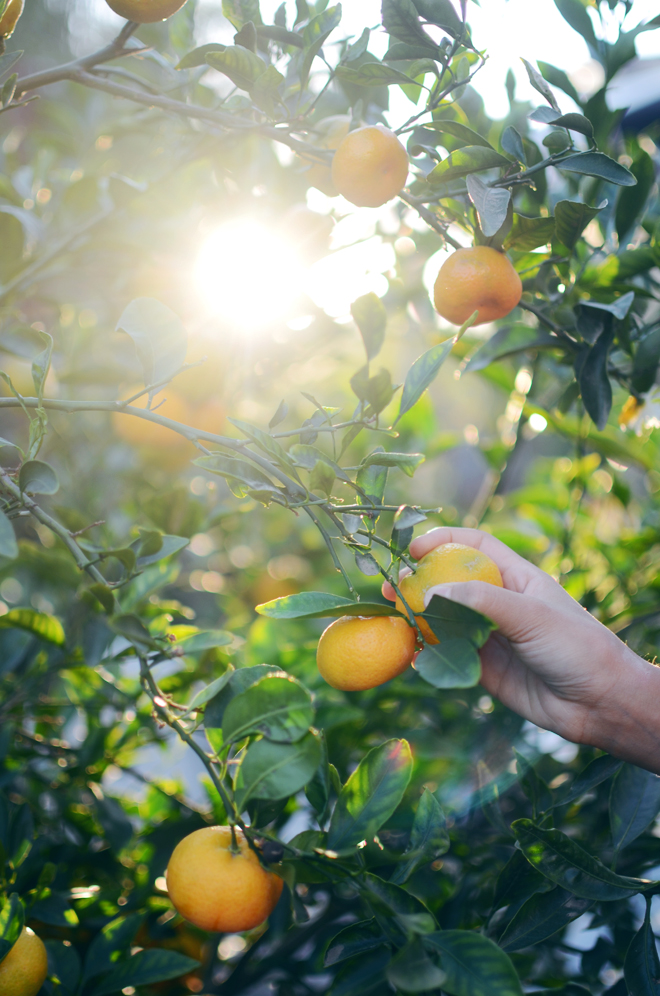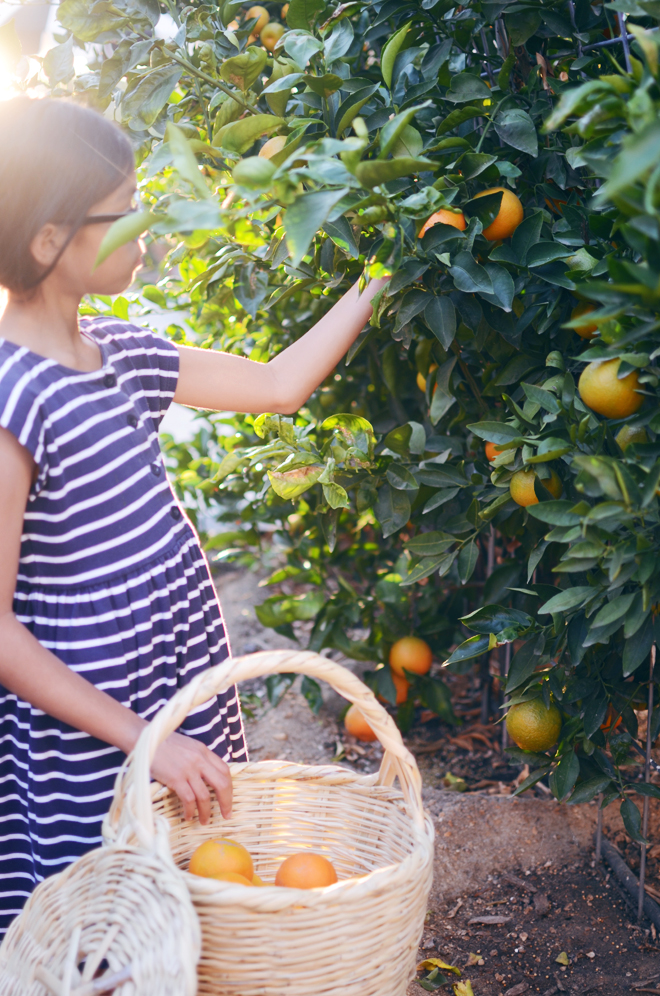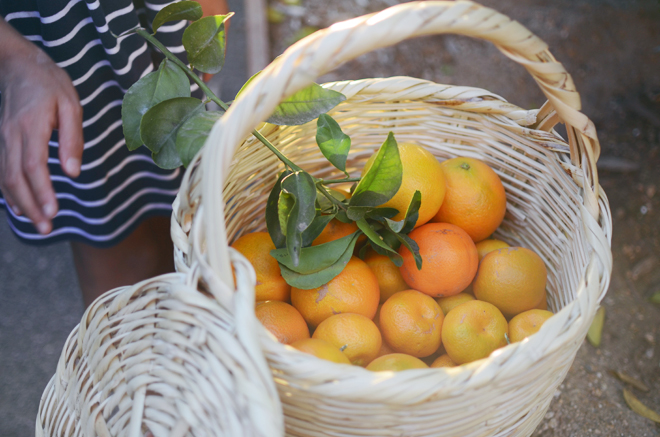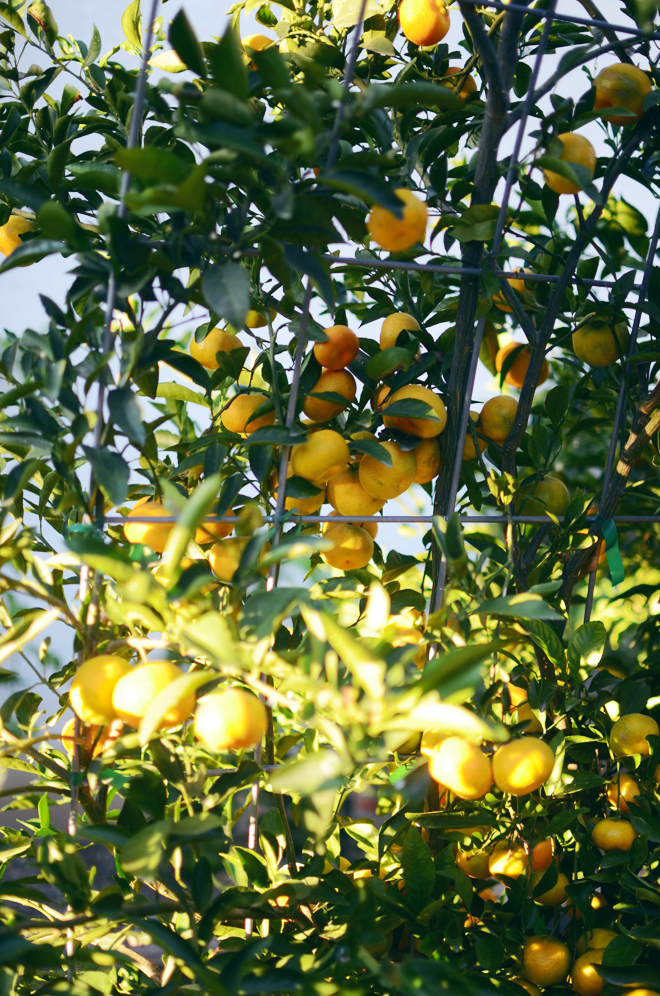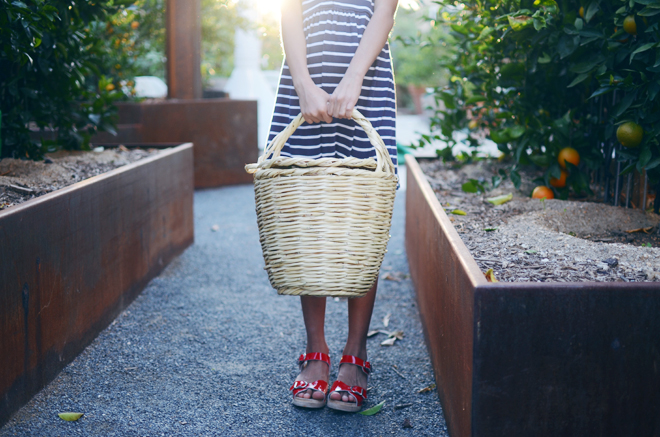 We're super excited that we're now being able to enjoy some of our first citrus of the season! We have a number of varieties of citrus, and the ones that are ready for harvest now are the Page mandarins and the Kishu mandarins. True went out into our garden and picked a big basket full of them. The basket is from here; it's perfect for fruit picking in our garden (it gets many uses as seen here and in this video). The Page have a balance of tart/sweet, are the size of a small orange, and the skin holds uncharacteristically tight to the flesh (might be better for juicing). The Kishus, on the other hand, are sweet, are about the size of a golf ball (on average), and have the characteristic, loose, "zipper" skin. Citrus season is… the most wonderful time of the year!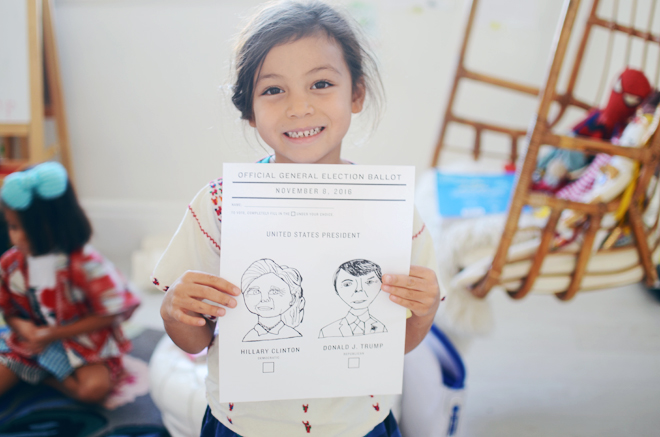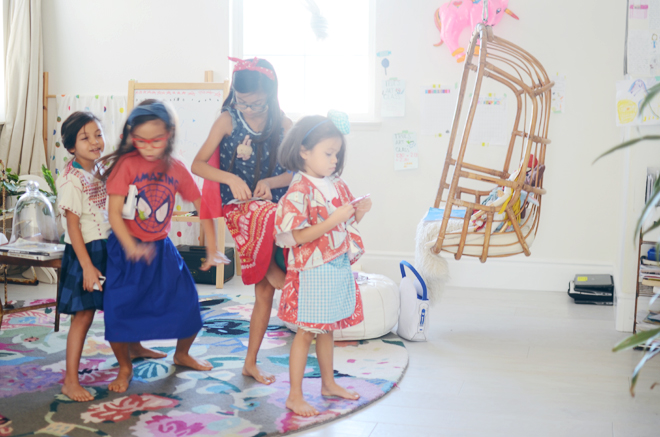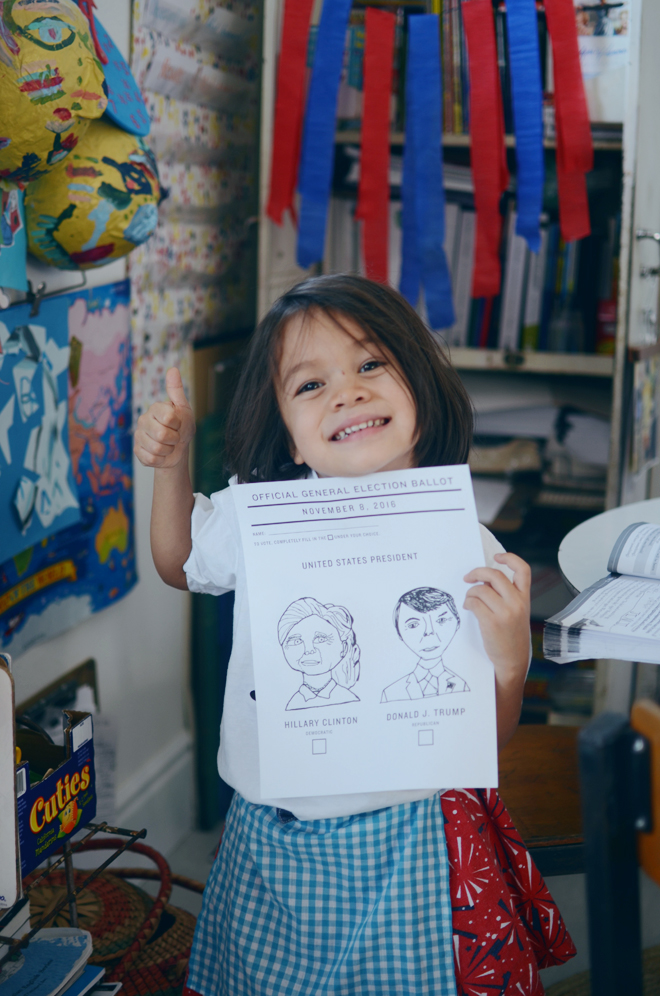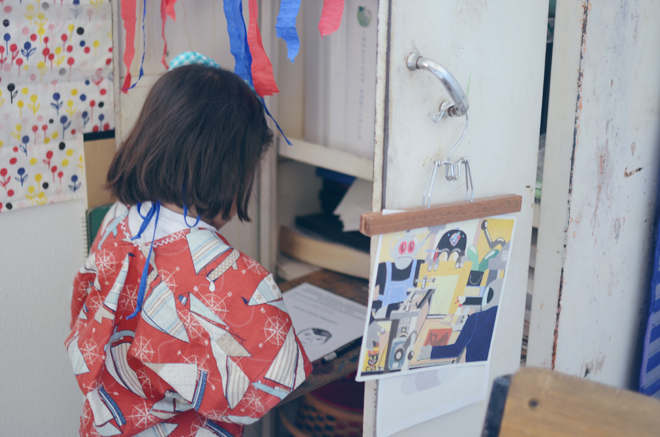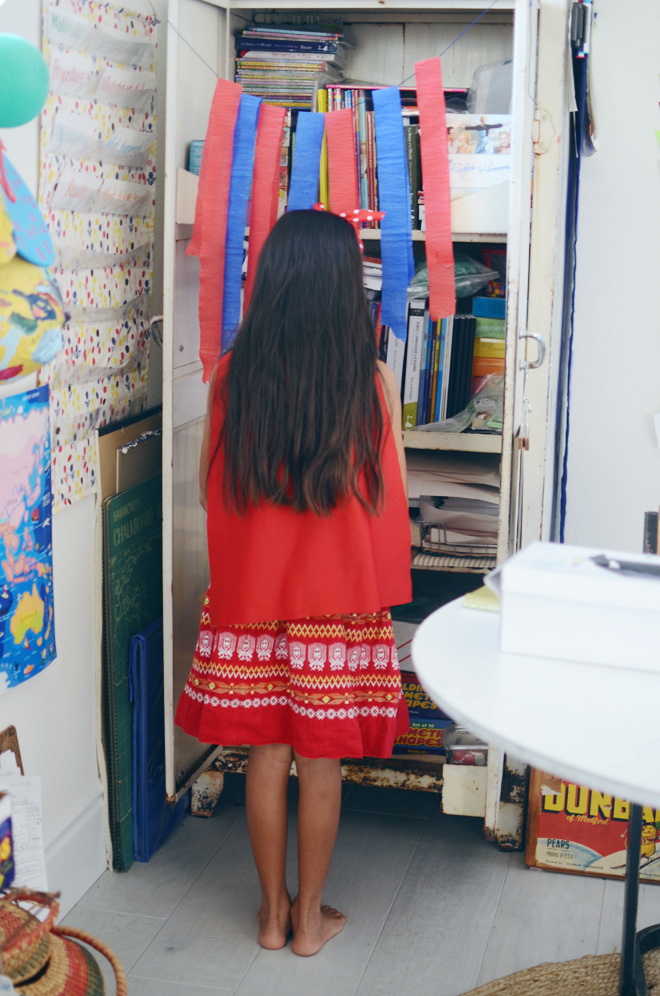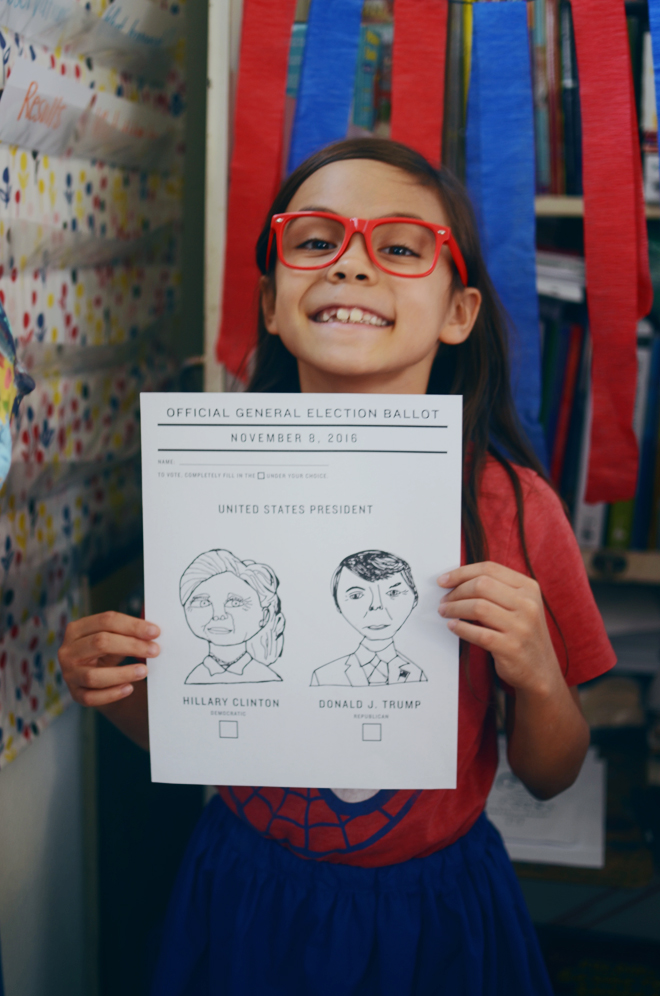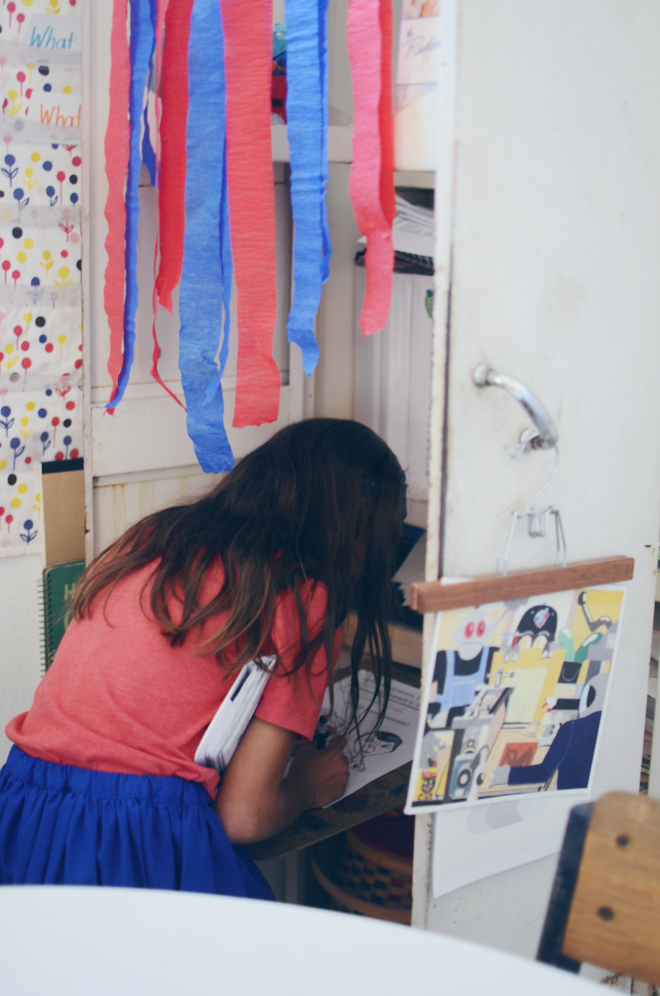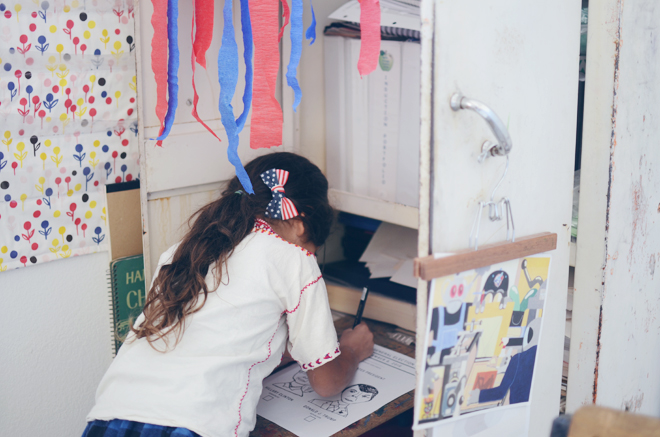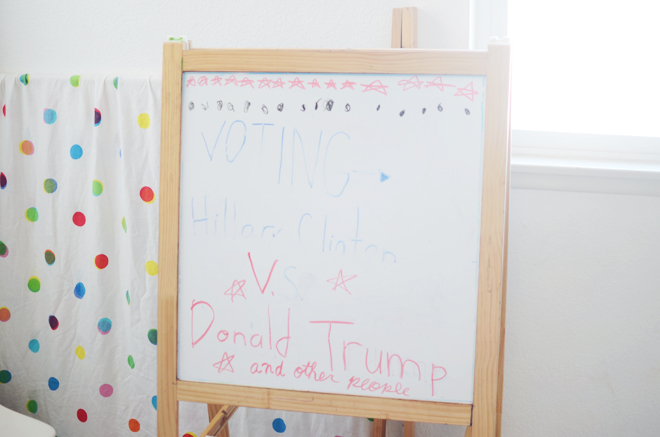 This election was a great learning opportunity to dive into studying the government, the voting process, political parties, and how to critically evaluate the candidates. True and Brave definitely understood the process and were eagerly anticipating the results all evening. There will be one more presidential election before one of our girls gets to vote. True turns 18 the year of a presidential election, so that will no doubt be an exciting time for her, and we will be excited to have 3 Bratchers able to exercise their right to vote.
On Monday night, the girls planned out all their red, white, and blue outfits for Election Day. Their choices were so silly and cute. The girls were very excited about our mock election, and they have plans to keep "playing" election. They've already lined up their dolls and softies who are going to put in their vote too. I love looking at our last mock election and comparing it to the pictures of the girls now. True and Brave were such babies and now they're big girls.
Not sure what else to say about the election except that I'm dumbfounded. It's definitely not what I expected. No matter who you voted for, it is a privilege to use your voice and vote, and I hope my girls understand that. I'm thankful to live in a country where I have an opportunity to do so.