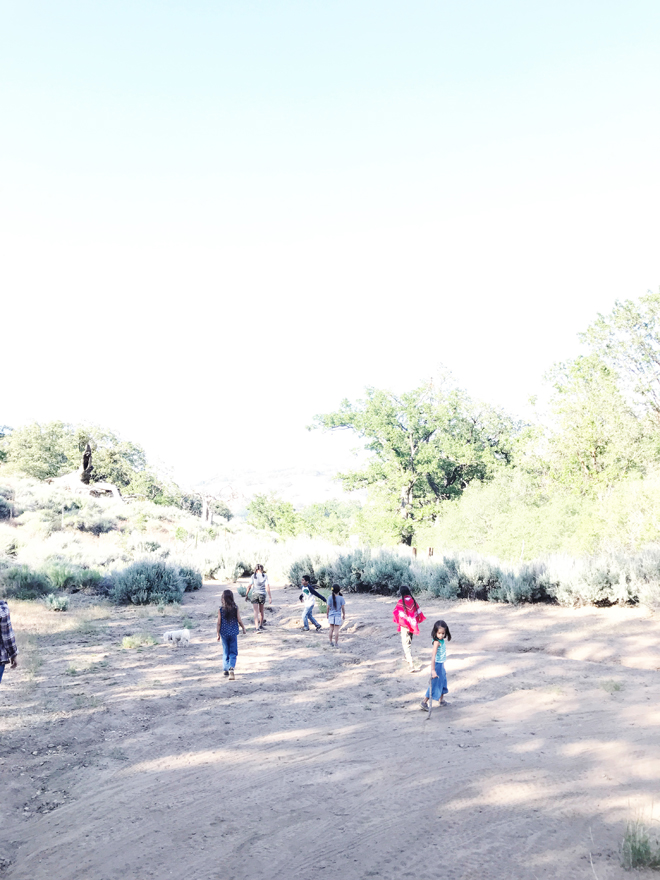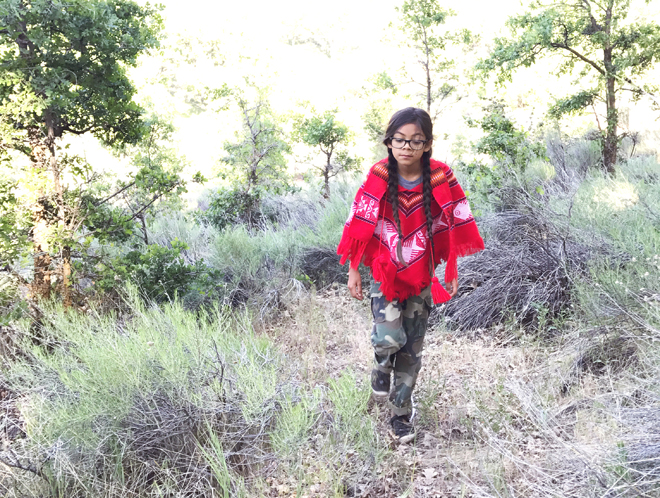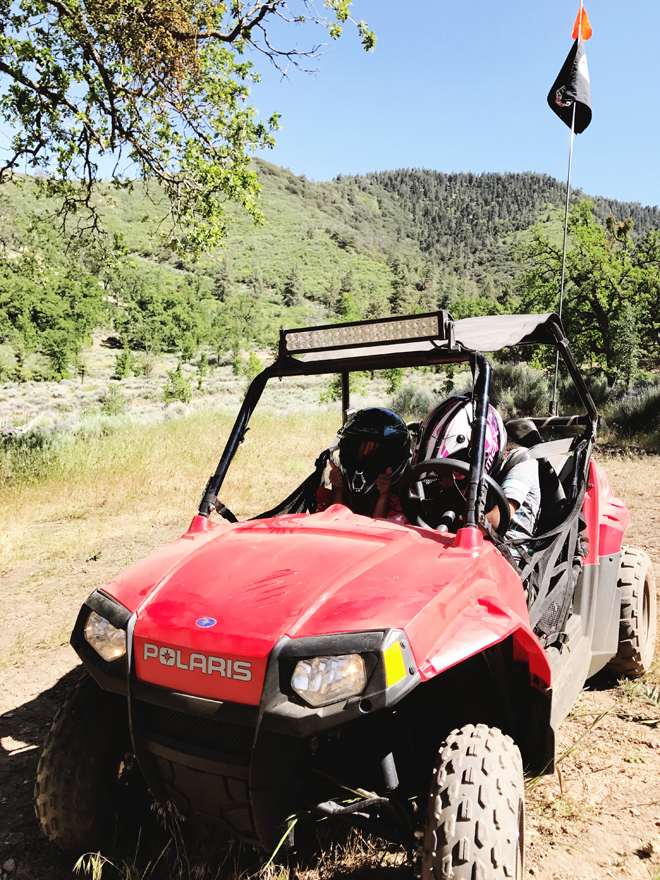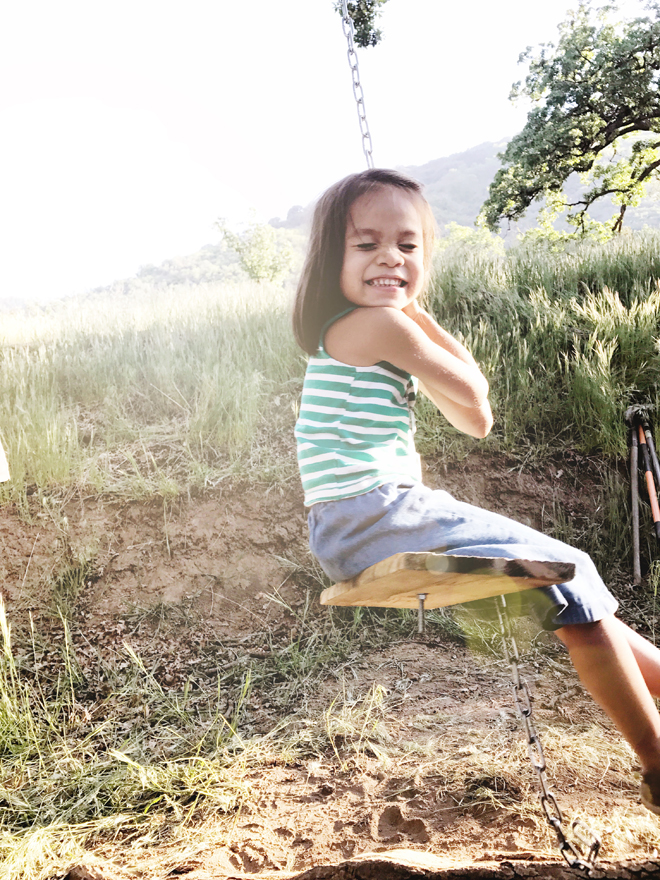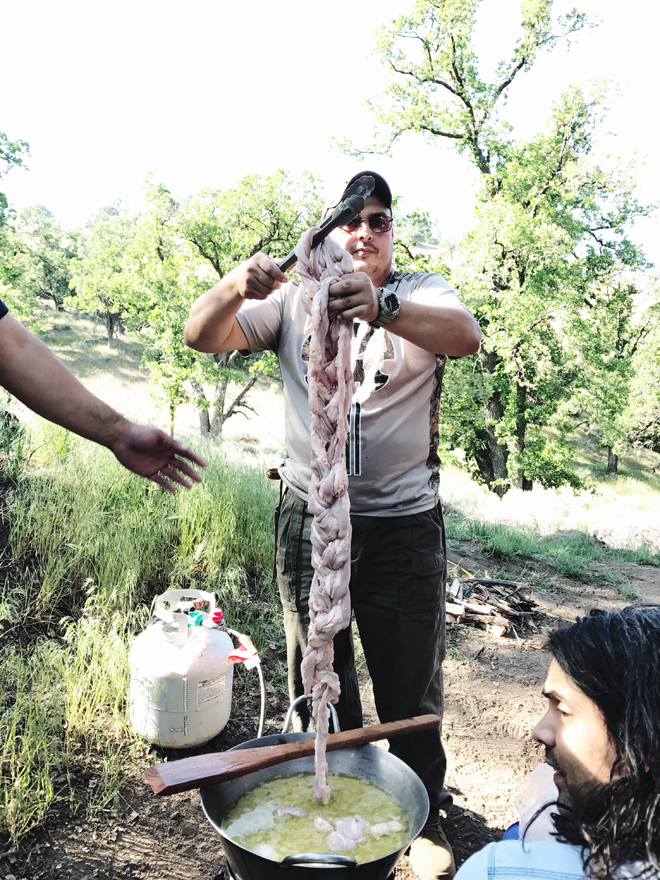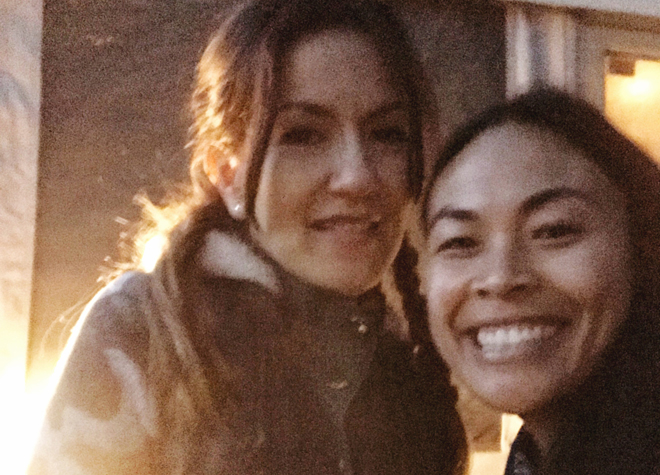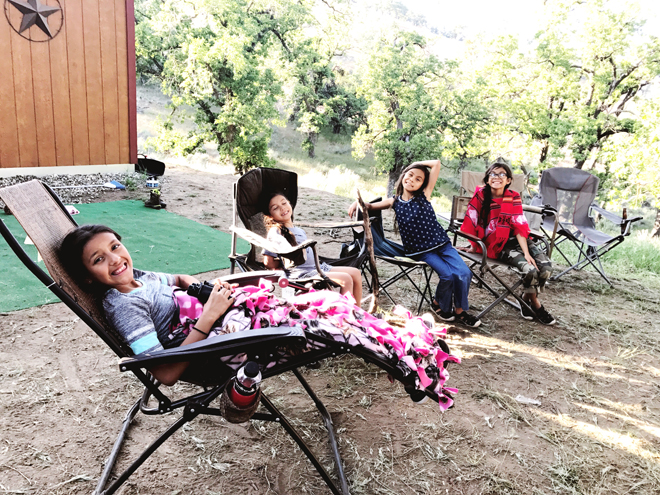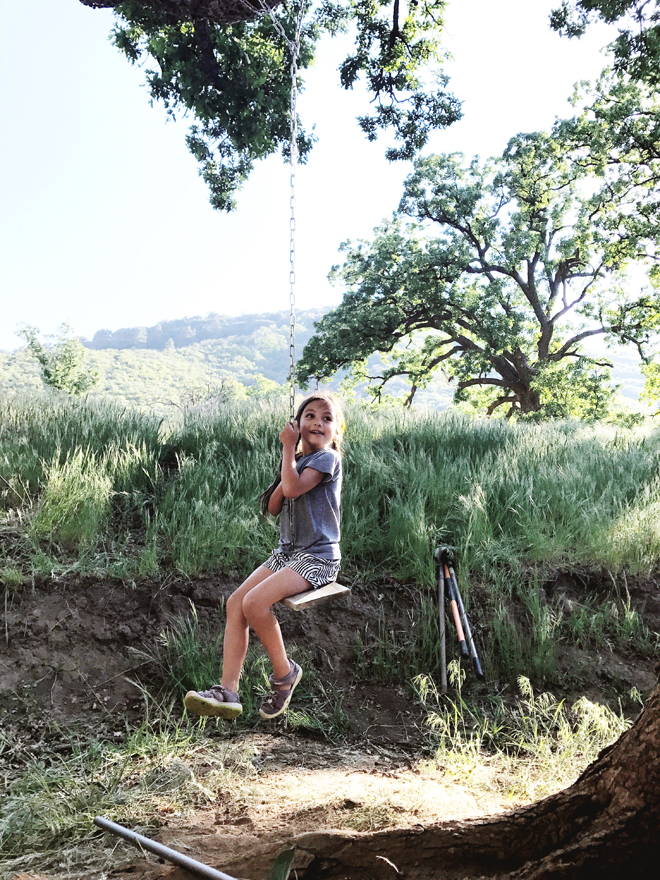 We had plans to join our friends camping for Memorial Day weekend, but the girls had a piano recital on Saturday, so we just made it a day trip on Sunday. Our friends have this gorgeous property with a legit tiny house, which they've been fixing up themselves, and it's such a peaceful place to be (see our previous trip here). There was even a deer that wandered within 15 feet from where everyone's camp was set up and we were in awe of how glorious that animal is. We all immediately fell silent and stared at the creature. Pretty much all we did that day was eat, play, and relax. And when you camp with them, you're not eating your regular camp food. Nope, no siree. There was fancy cheese and crackers for the downtime, next we had shrimp ceviche, then carne asade tacos, after came the tripe tacos, and we finished it off with Korean tacos (this was our contribution). They even had menudo for breakfast, but we had just missed it when we arrived. It's so fun to see this community type of meal in action; everyone is sharing and having a good time.
My girls gravitated to the tree swing (I'm trying to convince Ben to put one inside the house somewhere), but I think their favorite part of the day, especially for the big two, was getting to ride the polaris with their friend. When each girl went off, I had a tiny glimpse of what it will be like when they're driving and take off with their friends. I'm definitely not in a hurry to get there.
Ben and I wished we could have spent the weekend there, but we are thankful we at least got to head up for the day. It's always a blast at Chavez Casita and we can't wait for the next time!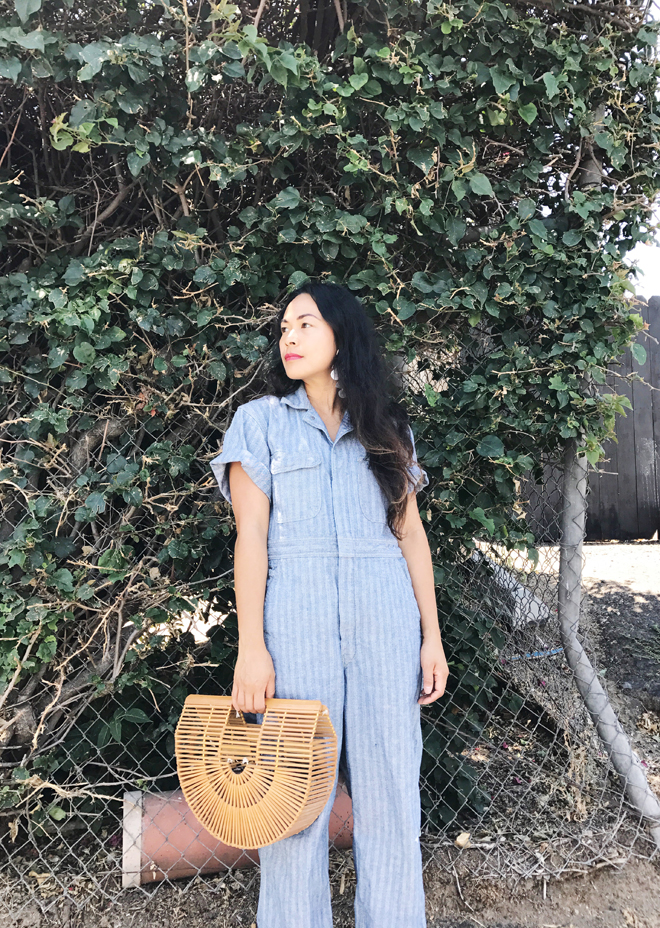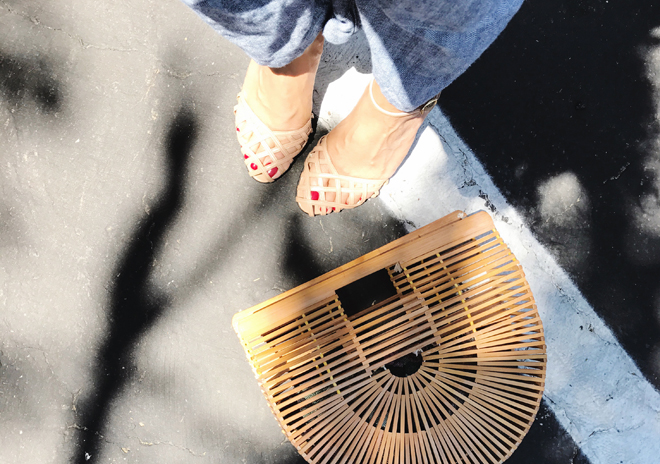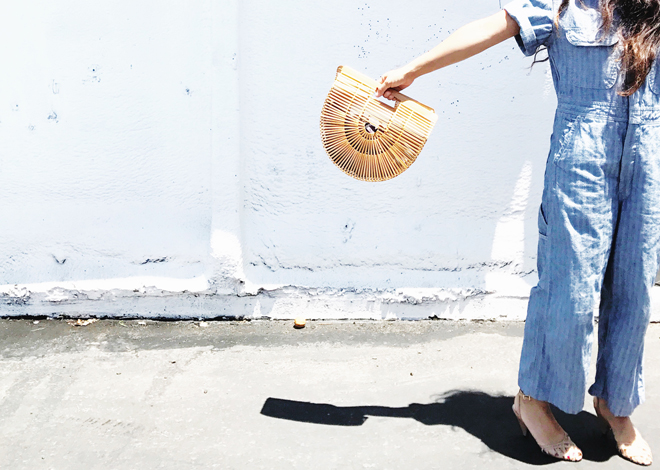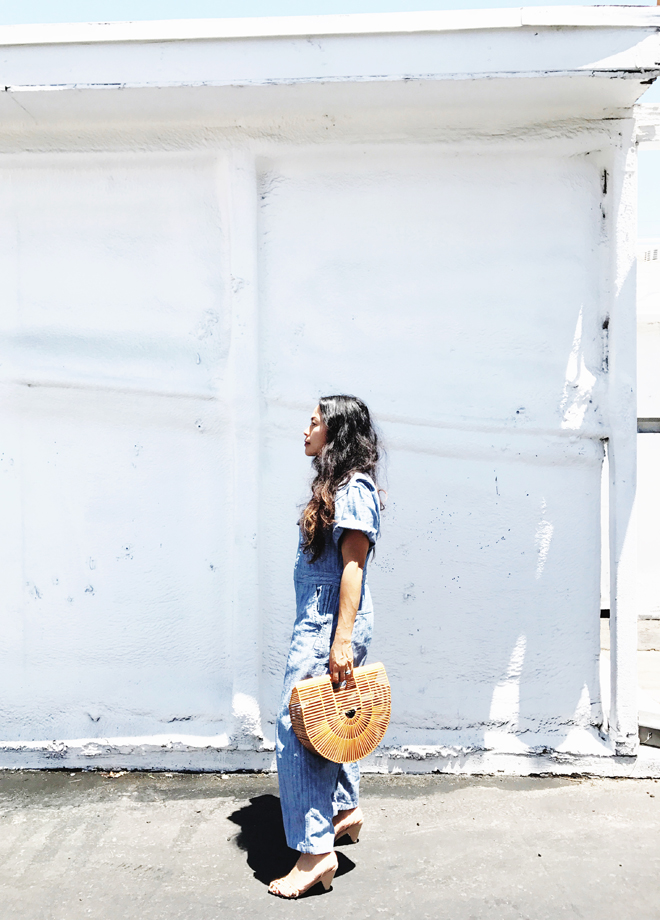 When you've got no time to figure out a matching top and bottom, throw on some coveralls. I guess a dress would work too, but I opted for coveralls. I've been doing a lot of house projects lately and needed something I can move freely in. It's much easier to get on a ladder and do yard work in coveralls than a dress. Though when we left to do errands, I threw on some heeled sandals and you'd never know I had just been raking up leaves in our backyard.
I've had this vintage pair for a few years (worn for this Halloween story), and I altered it a bit by giving it a cropped hem and shortening the sleeves. These small changes definitely make this more wearable. If you don't know how to sew, learn! It's a skill that really comes in handy. I once wrote a book that can teach you how, see here (it's a great price right now!).
on me: vintage coveralls, vintage via ms. tips (vintage here, new there). shoes, vintage. vintage japanese bamboo picnic baskset, wovenfolk (sold out, but this one is similar).
Save
Save

Supplies:
Bubbles solution
Watercolor, tube set
Cups
Bubble wands
Poster board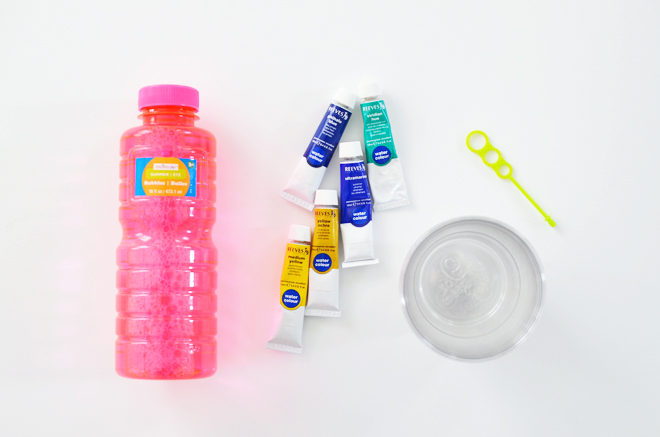 Directions:
1. Pour about 1/4 cup of bubble solution into each cup.
2. In each cup, add a large dollop of watercolor.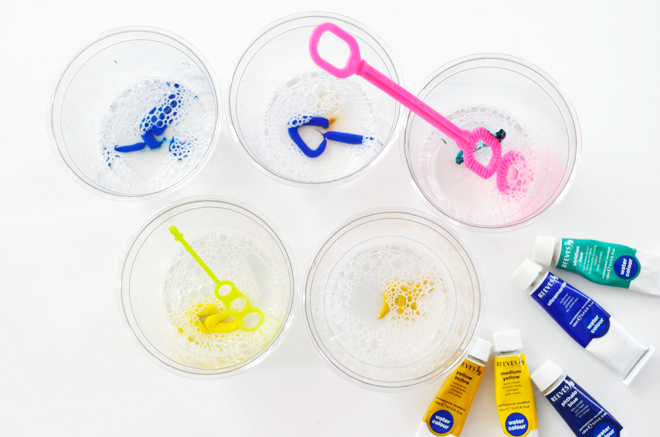 3. Mix the color and solution together.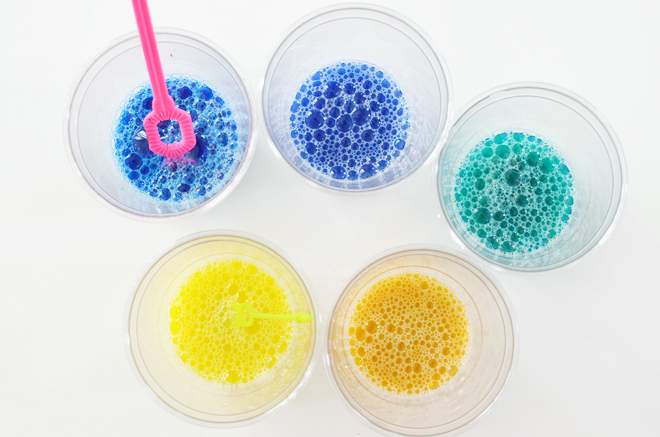 4. Go to town blowing bubbles on the paper!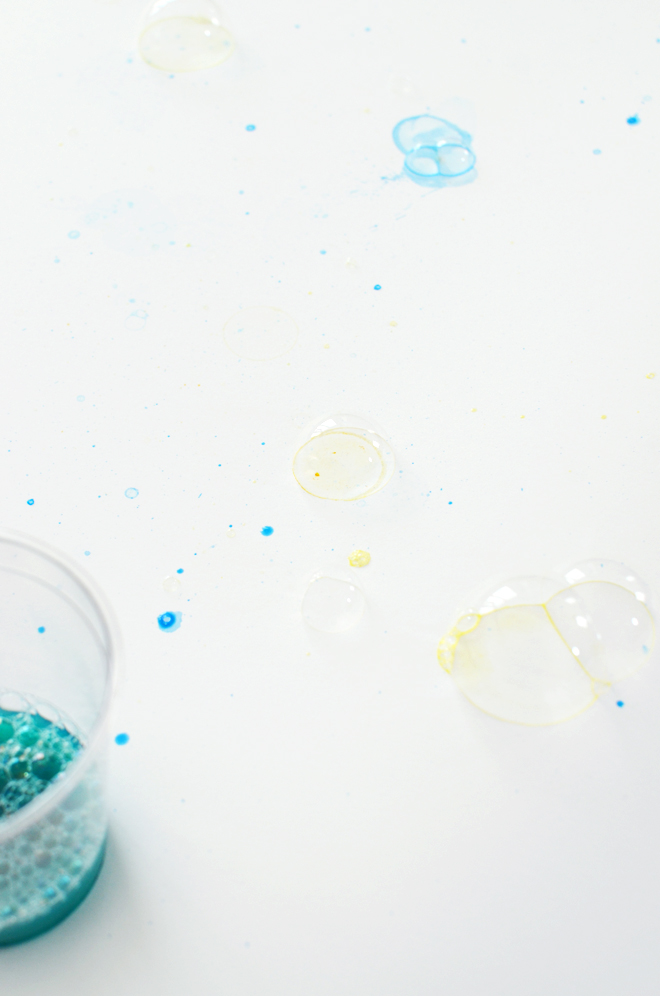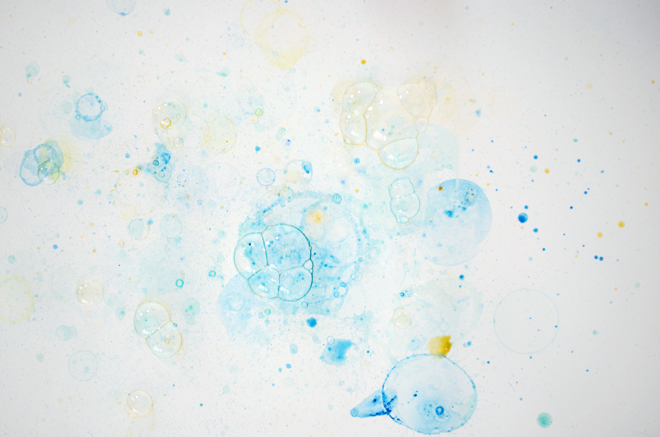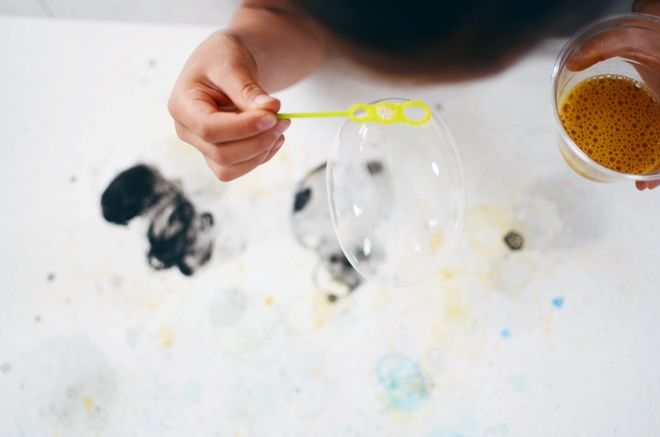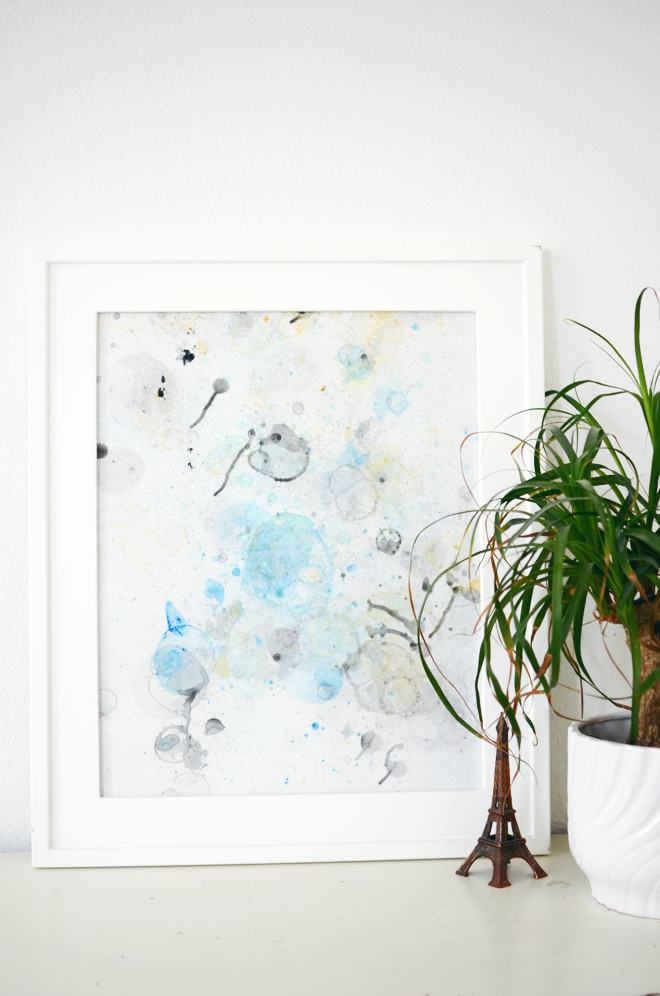 There you go! Some easy art that children will love creating. They'll enjoy watching the bubbles pop as it leaves a burst of color on the paper. Allow paint to dry completely, then frame. This is a wonderful summer project, so don't forget to stock up on bubble solution and watercolor!
We've been doing some redecorating, so while I've done this project before (see here), I wanted one with some hints of black. Plus, after blogging for 10 years now, it's fun to revisit some past projects and do them again.
Supplies provided as part of the Michaels' Makers Series. Looking for more inspiration? Make sure you visit Michaels' blog, The Glue String, to see the rest of the Michaels Makers' summer fun project ideas.
Loading InLinkz ...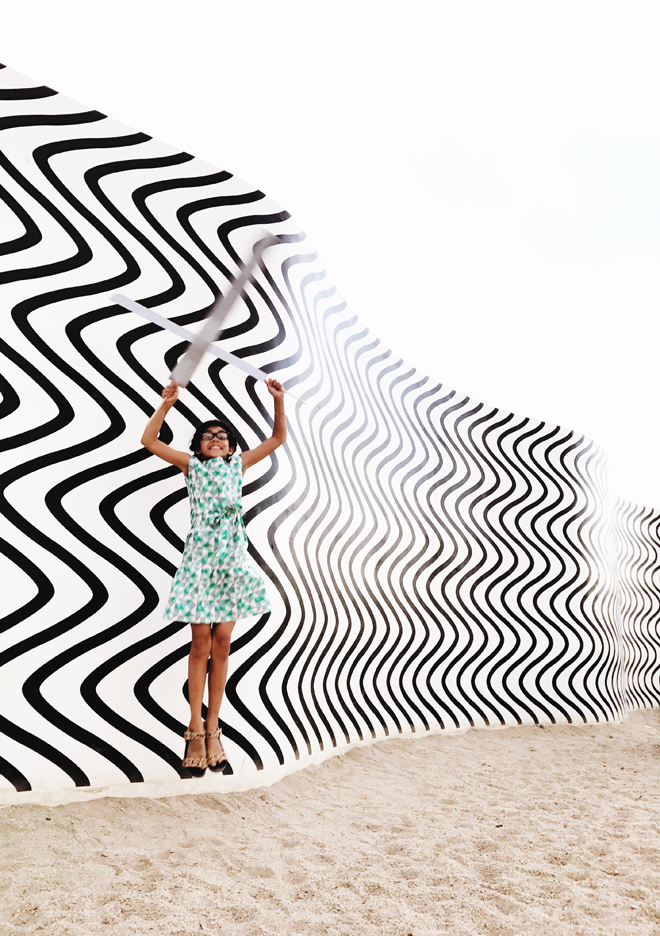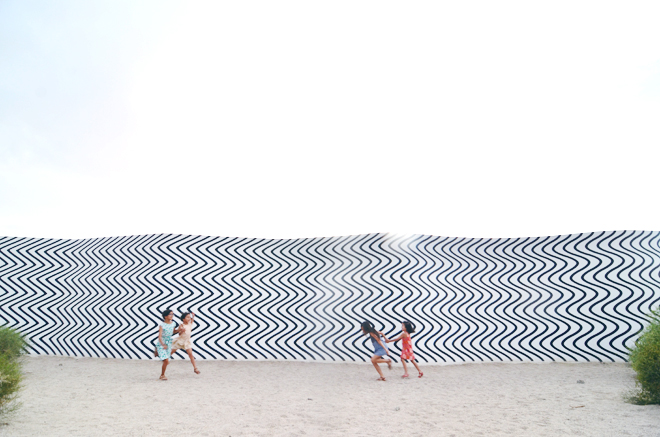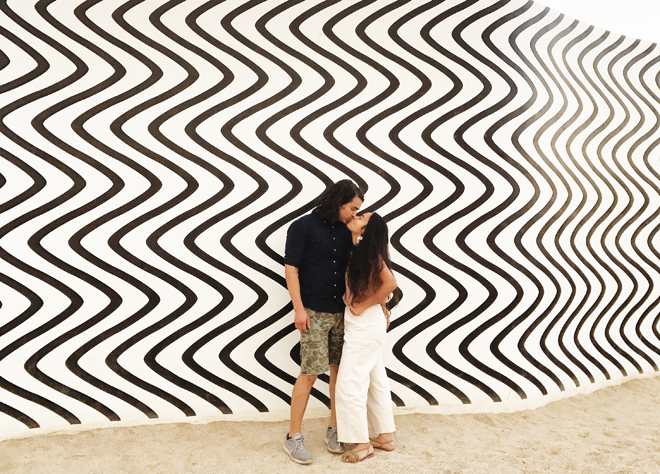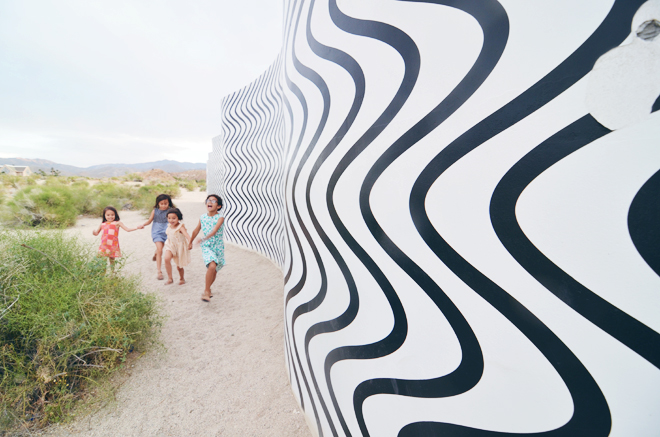 "Curves and Zig Zags" by Claudia Comte.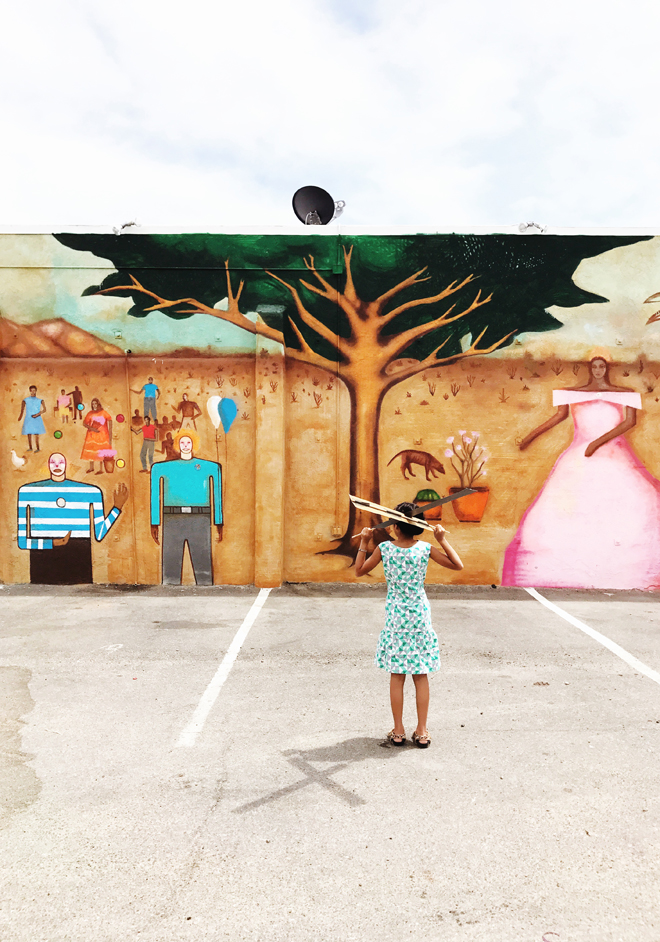 "La Fiesta en el Desierto" by Armando Lerma.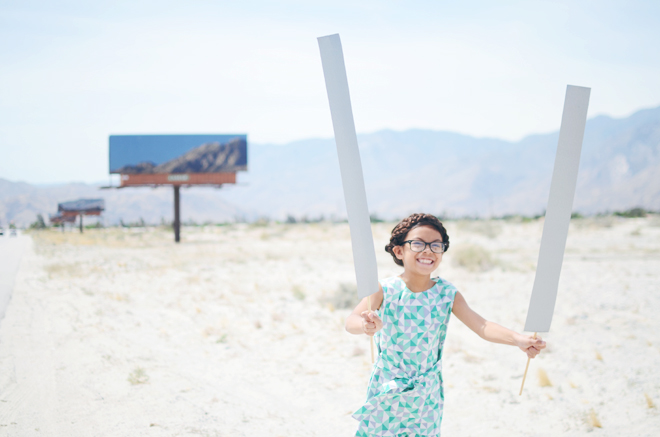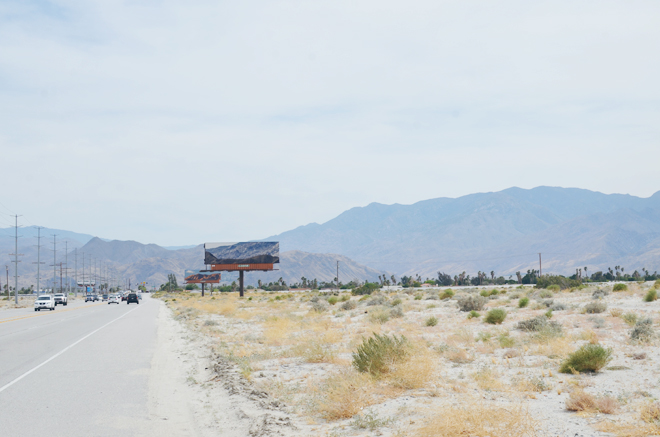 "Visible Distance" by Jennifer Bolande.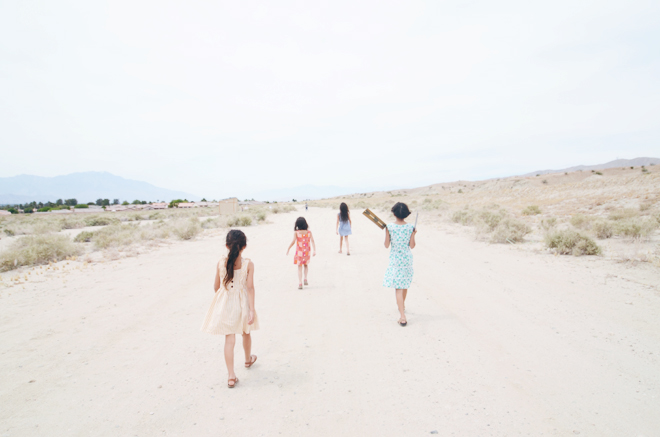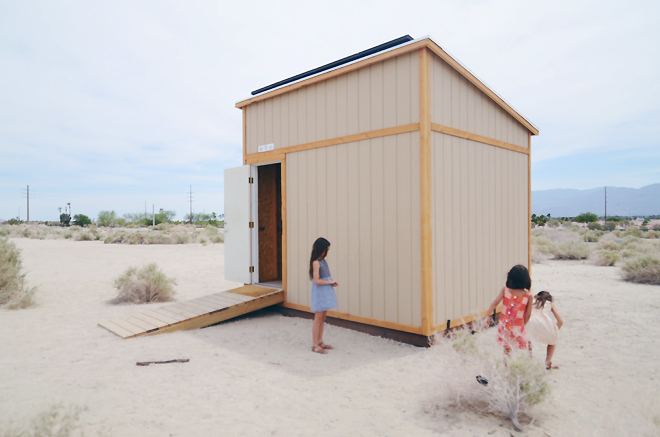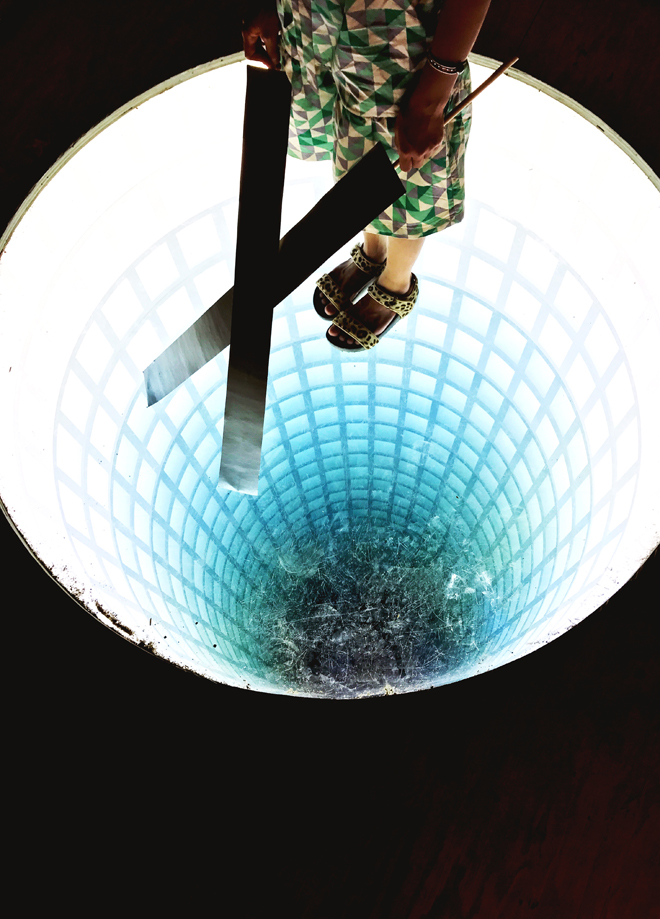 "Hollow Earth" by Glenn Kaino.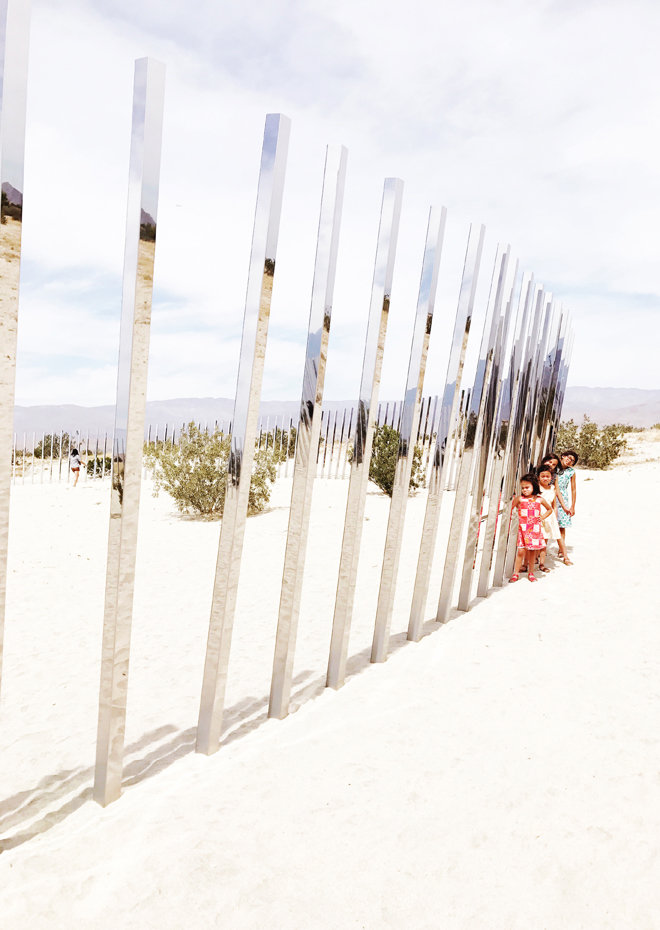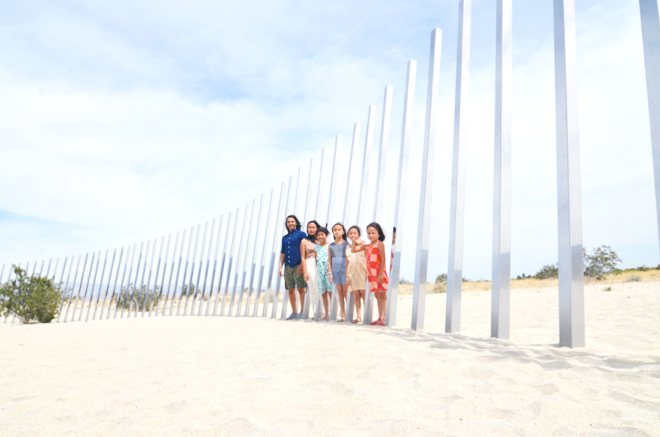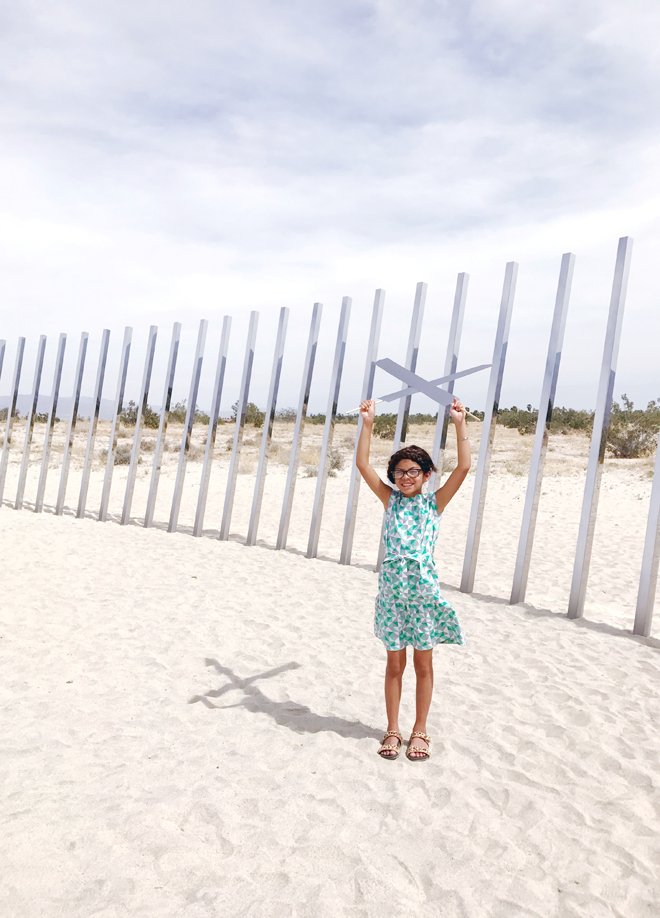 "The Circle of Land and Sky" by Phillip K. Smith III.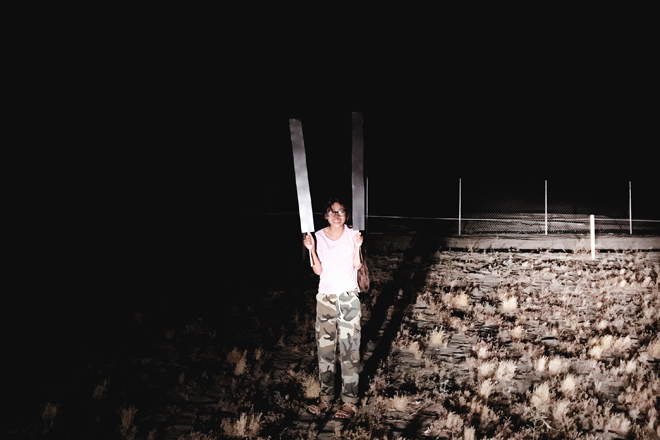 "I Am" by Tavares Strachan.
True wants to be an artist when she grows up, so to celebrate her 11th birthday, we took her to visit the Desert X installations, and called her celebration, "True 11 X." The Coachella Valley did all the work for us, and all we had to do was show up to the exhibits and enjoy it. Ben and I researched the pieces beforehand to determine what we thought was age appropriate (and ones that she would appreciate) and the list above is what we came up with. Her favorite was "The Land of Circle and Sky" because she loved how the mirrors looked like sticks in the ground and reflected the surroundings. My favorite was "Hollow Earth." It was such an insane optical illusion and I love the re-purposing of an abandoned shack. Our least favorite was "I Am" because when we got there, during the time it said it would be open, the exhibit was closed. We were so bummed. It would have been cool to get an "I am 11!" picture. While we missed out on that one, we still were able to plenty of them, so True was very happy about that.
I made her 11-x sign with silver poster board that I cut out and taped onto dowels. For each exhibition we visited, she had me take a instax picture of her and her 11-x sign. She has a nice collection of photos to remember her 11th birthday. And of course, we are in Palm Springs after all, so we had to go to the Ace to get some birthday photo booth pictures. Our 11 year old was quite delighted with how she rang in another year of life!
Read here to see her breakfast in bed and here for her birthday dress.
Save
Save
Save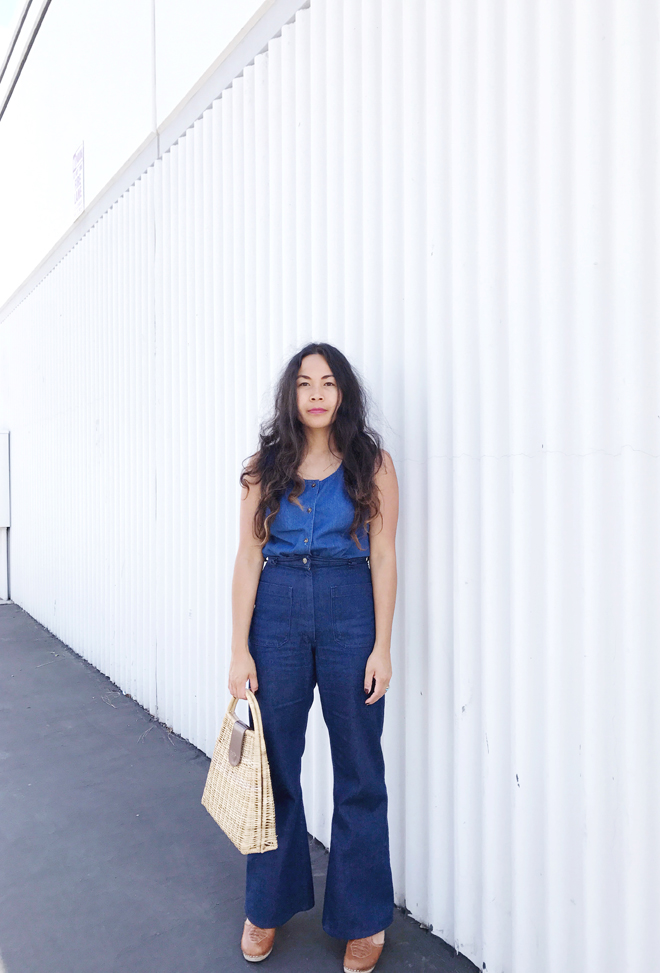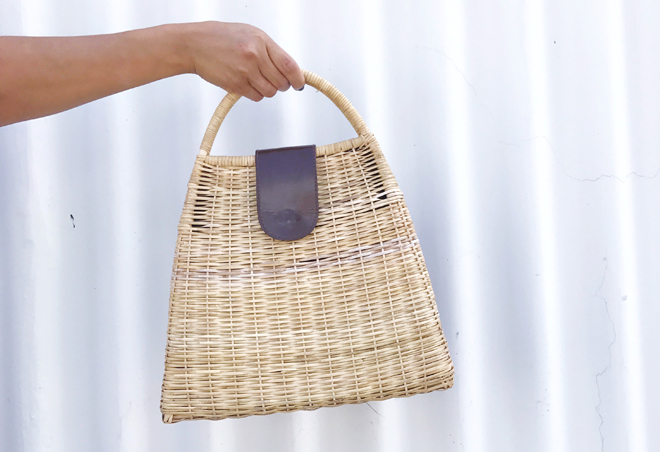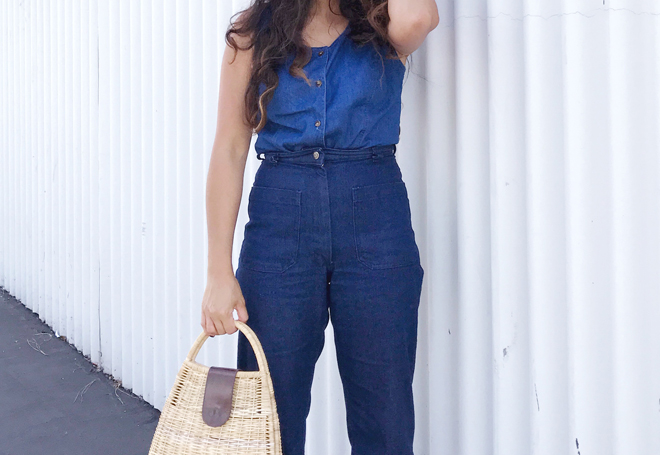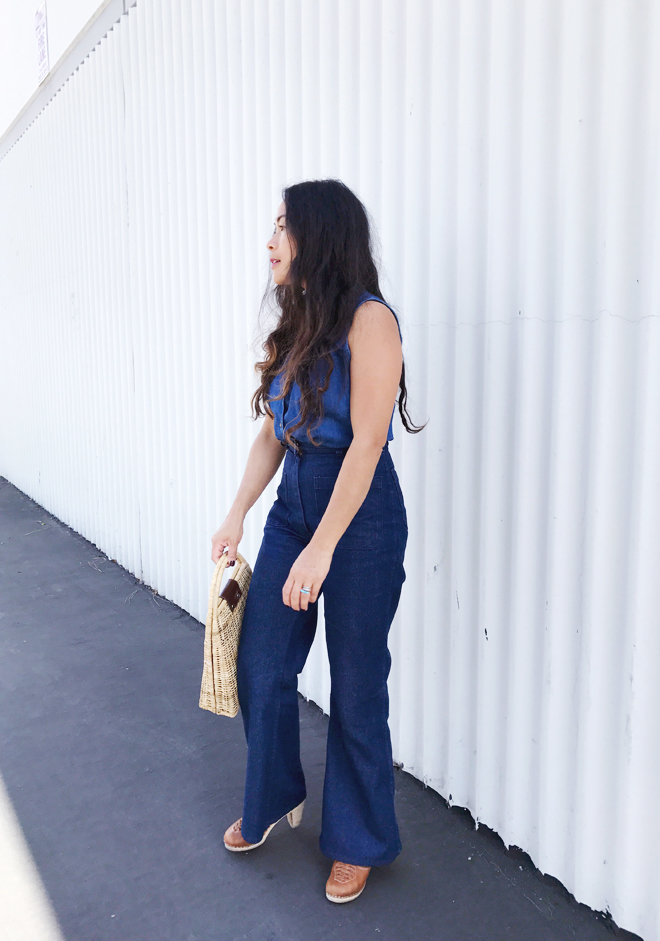 Since I've been challenging myself to not wear blue denim as much, and I've been donning more creams, whites, and some reds lately, it felt really weird to wear all blue. The other day I was going to a birthday lunch and put on a denim dress, it didn't feel like me, so I put on another denim dress, same feeling, so I put on this reddish dress and felt much more comfortable. I'm not giving away all my denim blue just yet, I think it's just this weird mood I'm in. Our lives have been especially chaotic these past few weeks with finishing up homeschool, working on house projects (and rearranging things), hosting another family in our home, and trying to get Wovenfolk going, so maybe all of that is throwing me off. If you have wondered why it's been quieter here than norm, it's because of all of the reasons mentioned above.
If you like the vintage arc-shaped basket, it's currently available here. It's definitely one-of-a-kind.
on me: top, vintage (vintage here,, new there). sailor jeans, vintage via fair season vintage (similar here and here). vintage arc-basket, wovenfolk. clogs, lotta from stockholm.
Save
Save