Paper Poms, Flags, and Other Treats
Supplies:
Cardstock in various colors
3/16″ x 12″ dowels
Tissue paper
Paper rope (twine)
Glue gun and glue stick
Scissors
Sewing machine
To make the paper poms:
Cut out a stack of tissue paper in a rectangular shape (I used a stack of 10). Cut slits on both short ends towards the center, leaving about 1″-2″ of space uncut in the middle. Roll the tissue paper stack together, with an 8″ strand of twine tie the middle of the roll tightly, and knot to secure. Fold the tissue paper upwards to create your pom shape.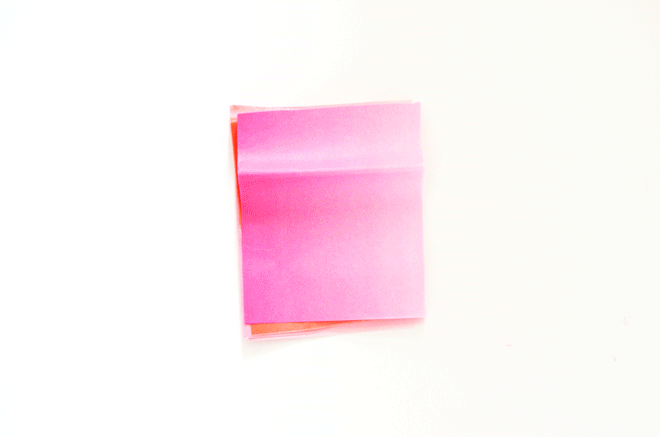 You can use a mason jar as a vase, and dress it up with flowers up top and tie on a paper pom on the side…
Get a paper mache box, poke a hole in the center (be sure it is wide enough to fit the center section of the tissue paper pom), and insert the pom on top. May need to use glue to secure in place. Then, fill the box with some delectable sweets…
Use the paper pom to top a stack of lovely smelling bath soaps…
I got a plain ceramic pot and added some pattern with a ceramic marker. Then, I added a plant inside (of course!), and inserted the paper flag bunting…
To make the paper flag bunting:
For the bunting, cut out triangles in various sizes, then run the top through the sewing machine using a zigzag stitch (leaving some long strands on both ends), and tie the ends onto some wooden dowels.
For this one, I just glued some flags onto a dowel, and attached it to a scented candle in a jar. For a little more fun, you could also write something like, "You are scent-sational!"
This month's challenge is all about celebrating! These simple gifts would be perfect to give to your child's teacher, maybe for Mother's Day (or Father's Day), or even just to let a friend know how "scent-sational" they are! I got the mason jar, candles, chocolate, and even the soaps all from Michaels. They have lots of little goodies that would work as lovely gifts, and you could add a little oomph by dressing them up with paper poms and flags!
Supplies for this project were provided as part of the Michaels Makers Series. Michaels is celebrating every occasion this summer with gifts for Moms, Dads and teachers, and parties to celebrate birthdays, graduation, and the 4th of July! What are you celebrating this summer?
Loading InLinkz ...