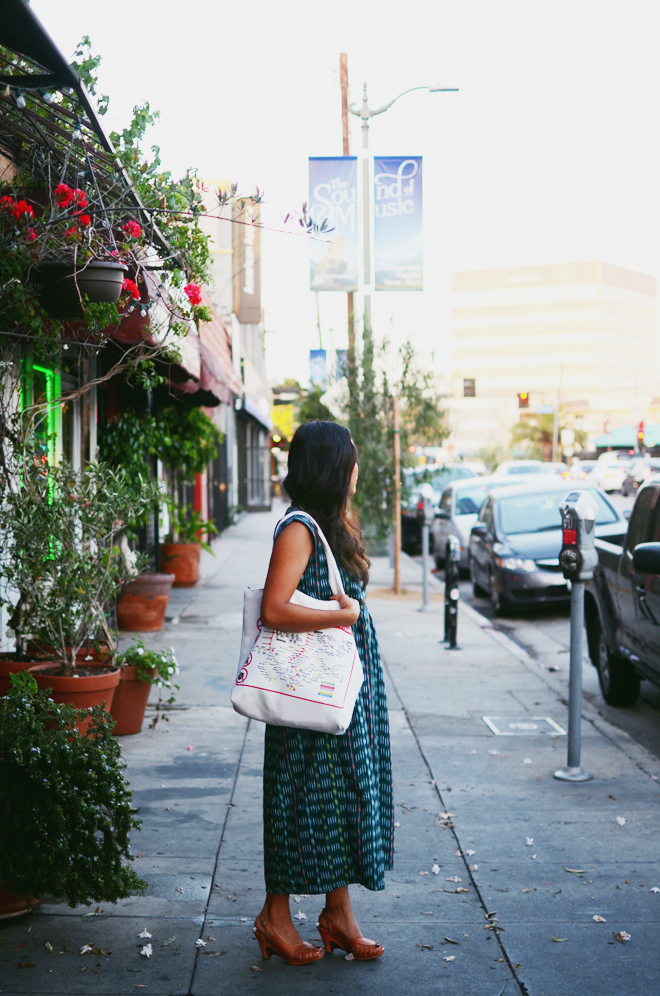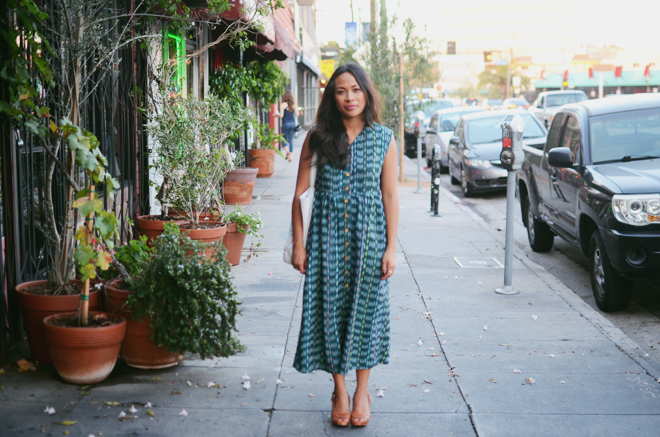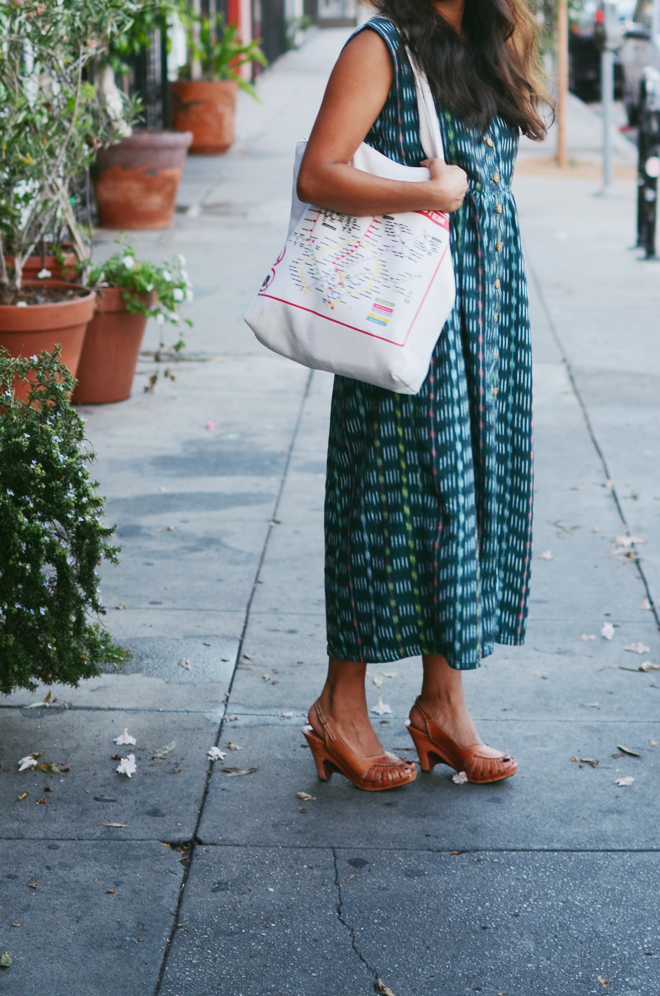 I love this dress. It's a vintage Guatamelan dress from Erin's instagram shop (she's always stocking it with pretty things), and it's an outfit I just want to wear it everyday. I think all the pieces you have should be things you want to wear everyday because otherwise, it probably is a waste of money. It's interesting to see how everyone's style evolves; I think the silhouette I wear has changed a lot. I used to really like the '50s cut, but I think my body changed after having Glow, that I prefer shift and looser styles.
One thing that has remained the same is that I much prefer to purchase vintage or thrift my clothes. I definitely do love stores like Anthropologie, Everlane, Madewell, Zara, and Gap (Ben and I met there so it's kind of a special place to us). I just don't like that a lot of clothes are all polyestery, and kind of pricey for what it is. I have a hard time paying $80 for a polyester dress or top. That's just me though. I did recently get a cotton shirt from the Gap and some pants from Zara (when it finally went on sale); pants and t-shirts are things I don't sew, so I will purchase them.
There are also plenty of indie designers I will occasionally splurge on, like Rachel Comey (she's my ultimate fave!), or cool shops like Need Supply and Frances May. I love internet window shopping at all those places, but I make a mental note of things I like from them, then try to find it at the thrift store or from vintage sellers. I'll also stalk things I like at regular price, and patiently wait for them to go on sale. With that method, sometimes I end up not wanting them anymore when they do go on sale, but there is one dress from Zara that I really wish I did scoop up when it went on sale. Oh well. To prevent an unnecessary amount of things in my closet, when I bring something in, I move something out.
on me: dress, shop calivintage (vintage here, new there). shoes, vintage way long ago (vintage here, new there). bag, a market in singapore.