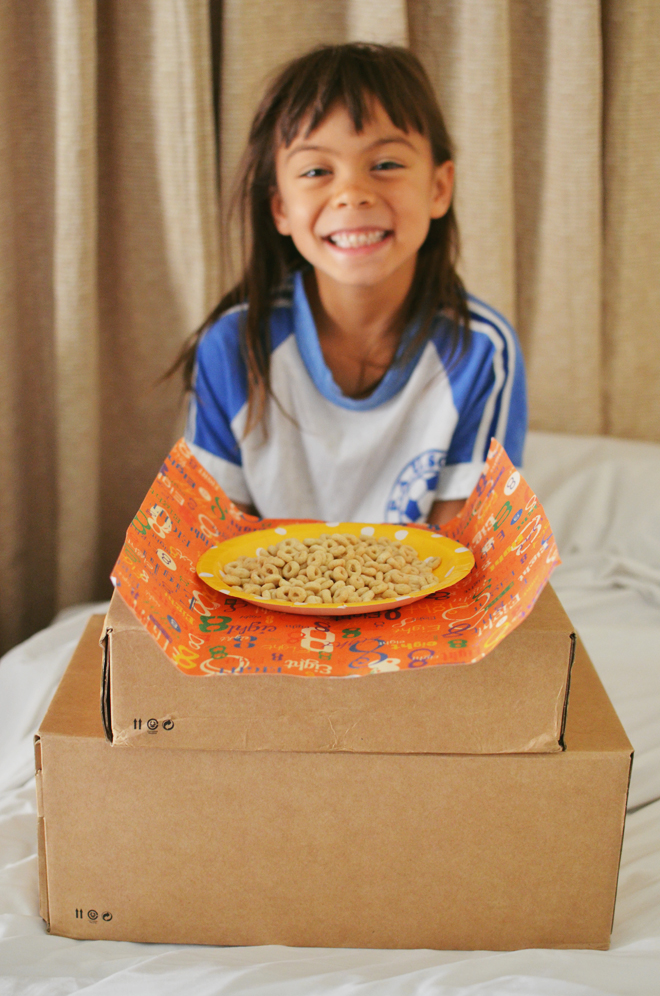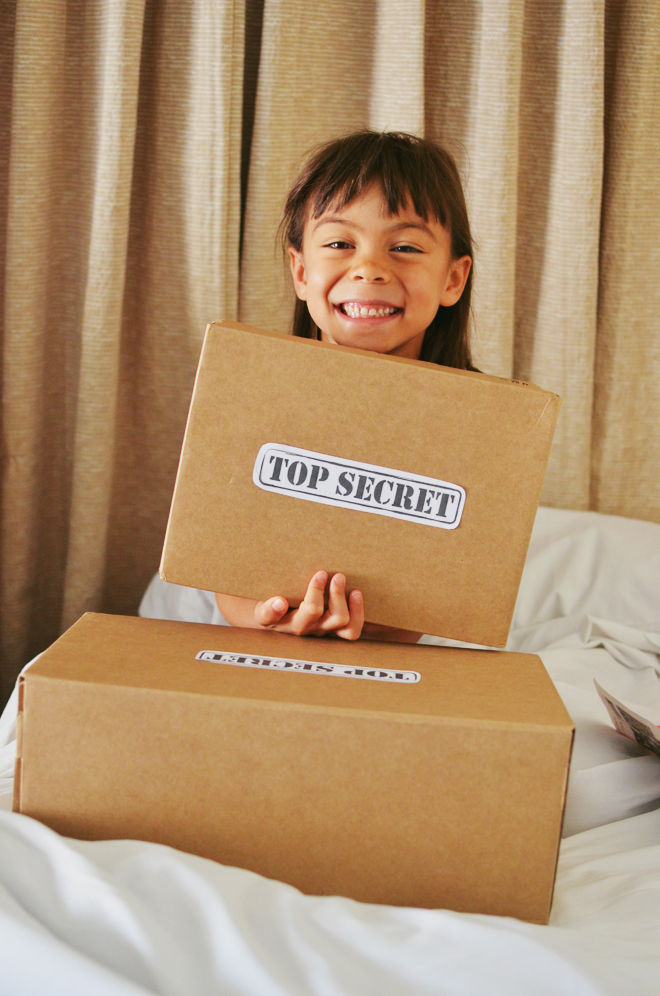 Summer was so busy (in a good way), that I'm just now getting around to sharing Brave's 8th birthday celebrations. We were going on mini vacations about every two weeks, so somehow this celebration got lost in the bazillions of pictures taken. She wanted a Nancy Drew birthday at a hotel, so we went to Palm Springs and stayed at The Westin. We were looking for a kid friendly hotel with big slides, and the Westin came up in our search. Since it was summer, prices were really good, so that's where we decided to go. It ended up being a great choice because although it was so hot, we were in the pool the whole time, or laying out in the shade after being in the pool, so the heat was no big deal.
No matter where we are for someone's birthday, we still try to do our birthday breakfast in bed tradition, so sometimes when we are at a hotel, breakfast in bed ends up being  O's on a plate. Nevertheless, the celebrant still feels special as we serenade with a couple renditions of "Happy Birthday." Brave loves all things detective and is reading through the Nancy Drew series, so her presents had to do with those things. We planned to send her on a detective hunt, so she gave her all things a detective would need to solve a case.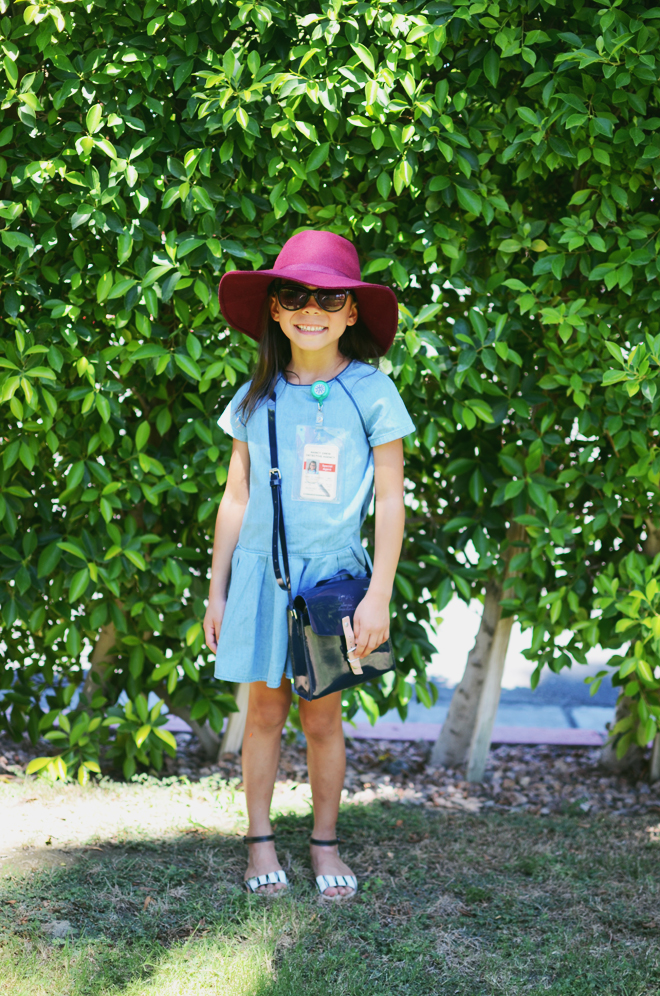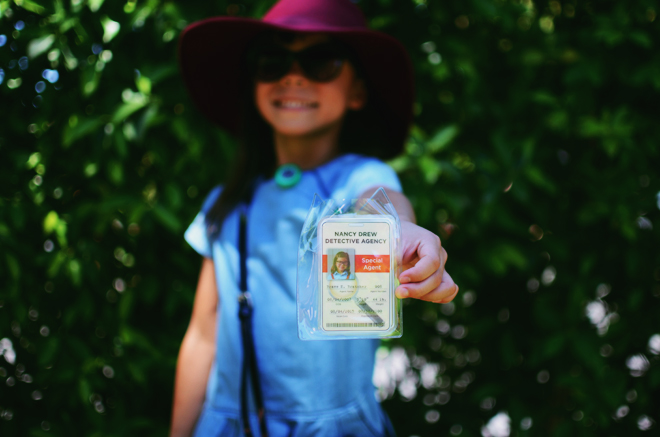 Here's our Brave all detective-d out; Ben even made her a cool detective badge. The denim dress is from the Gap (similar here), felt hat from Old Navy, bag from Zara (my parents got it for her in the spring time). In her bag, she put all the detective things she got for her birthday … a little flashlight, magnifying glass, binoculars, handcuffs, bobby pins (apparently, detectives must always carry those), field notebook, and pen. With her detective outfit on and armed with her detective kit, we sent her off to solve a case.
True and I set all the clues up and scattered them throughout the hotel. After, we went back to the room and gave Brave the first note. Actually, we nonchalantly dropped an envelope at her feet and said, "Brave what's that?" And she picked it up and read it, thus started the detective hunt …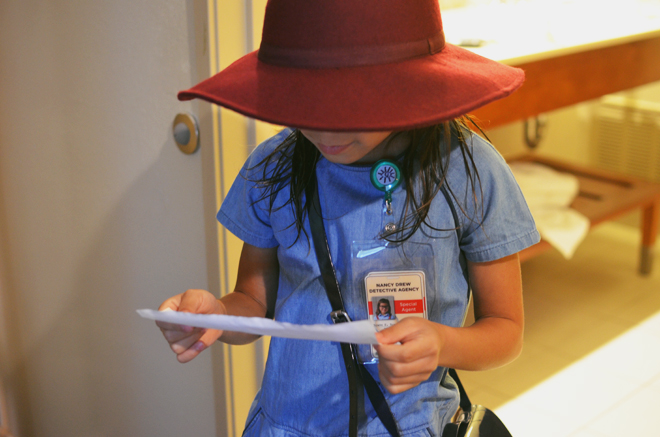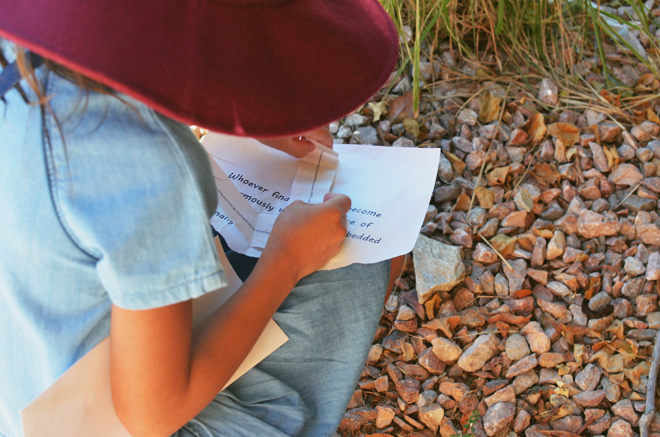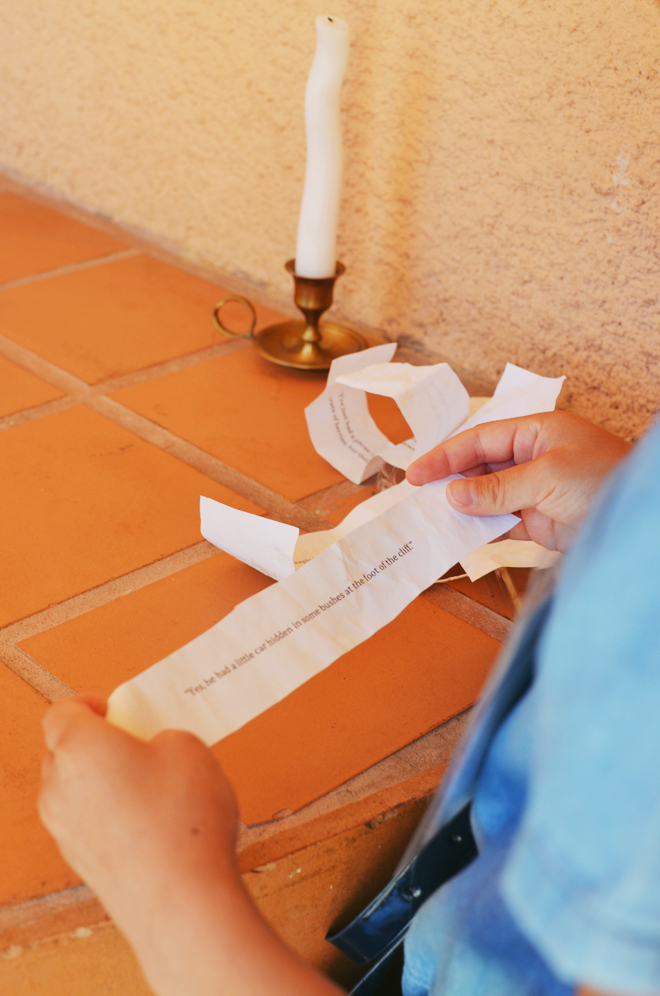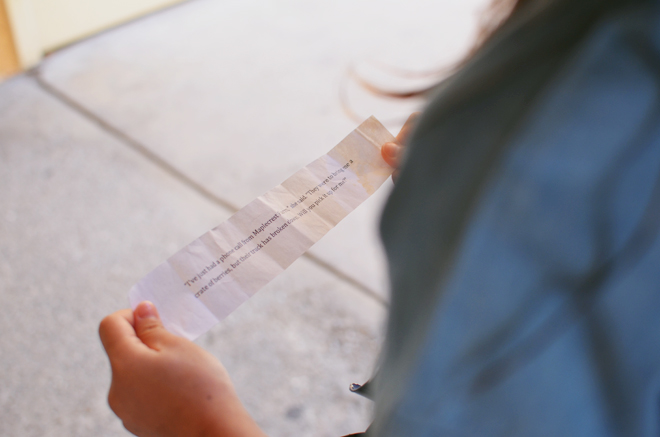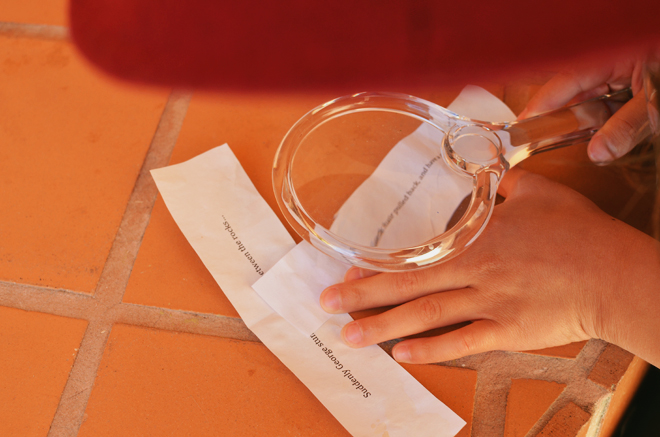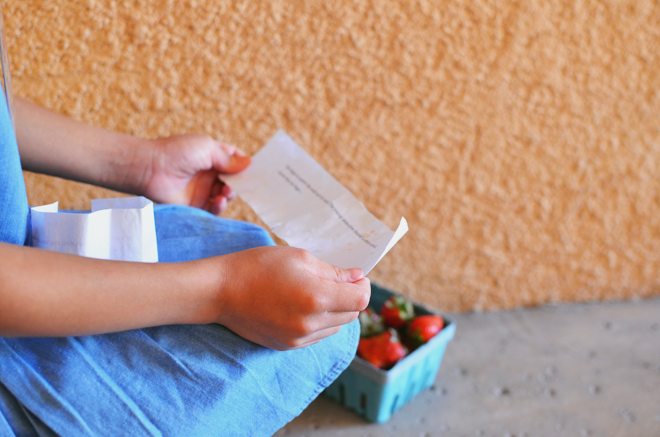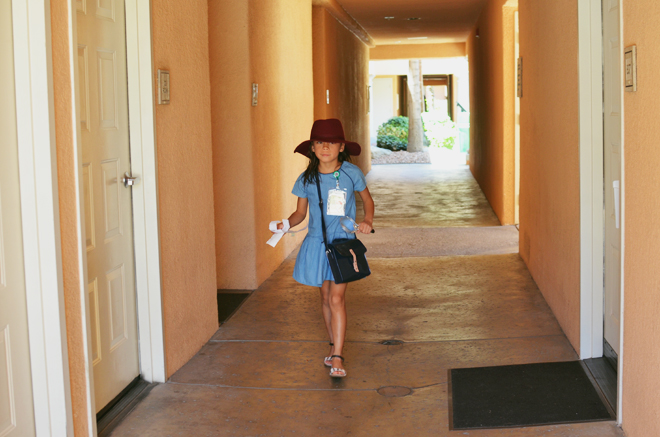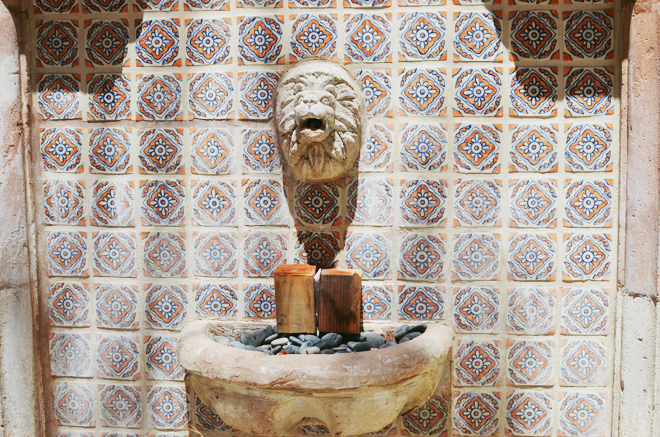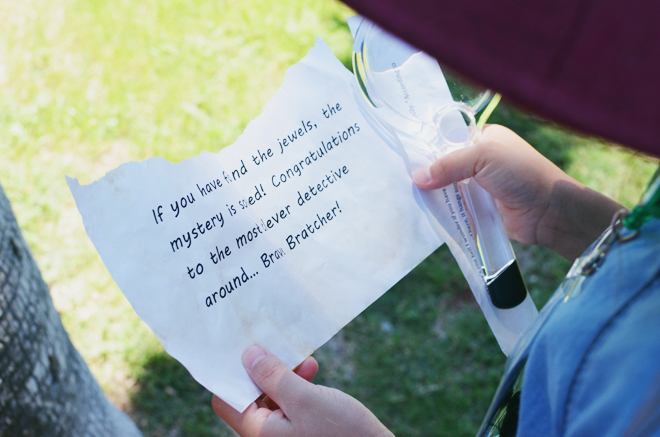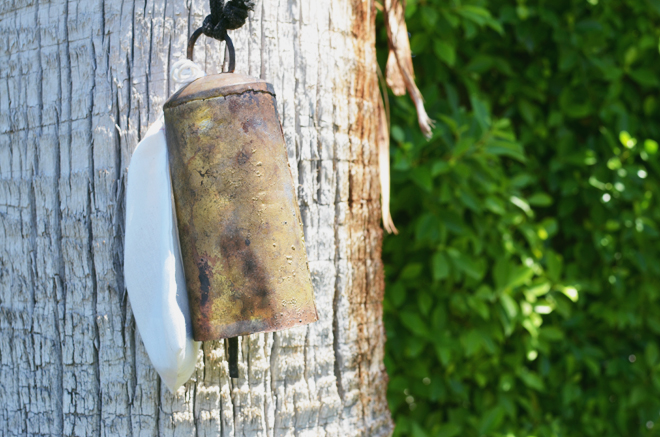 The detective hunt was based off of the The Mystery of the Tolling Bell. We took lines from the book, used those as clues, and then at the end, she found the tolling bell hanging from a palm tree. Along with the bell, she found the treasure attached to it. Of course, nearby we had a little birthday set up for her. It was so hot that the icing on the cake started to melt off rather quickly. Nevertheless, based on the smiles on all their faces and how quickly they devoured the cake, that didn't bother them one bit.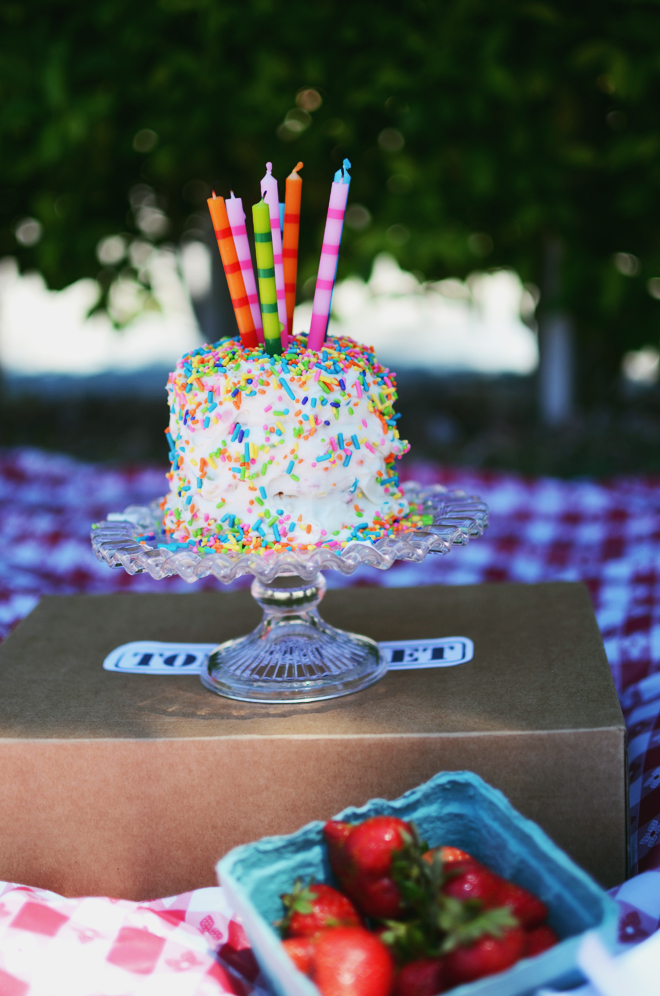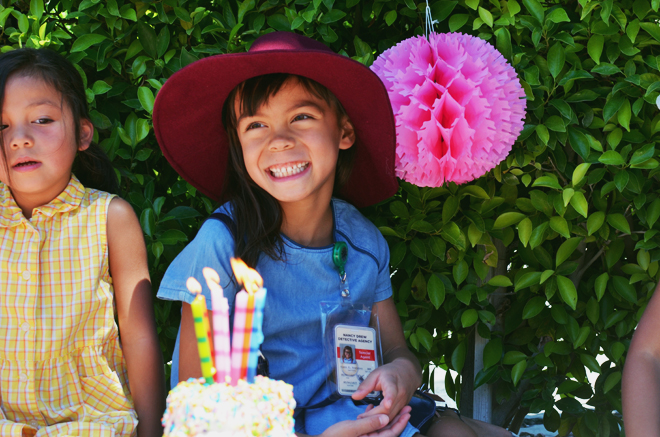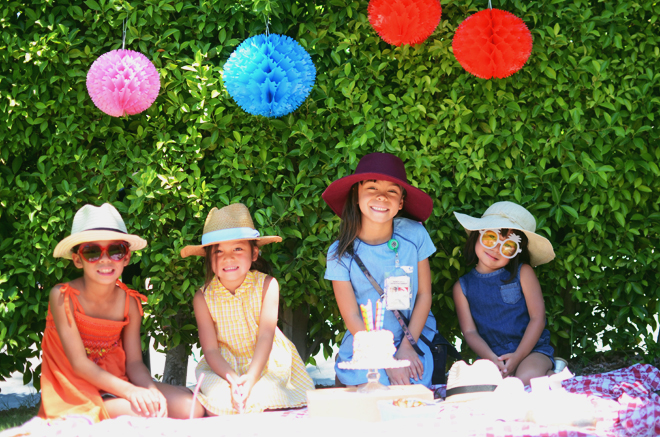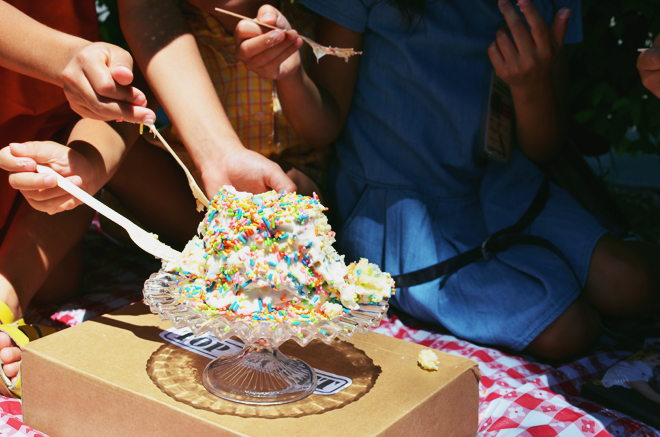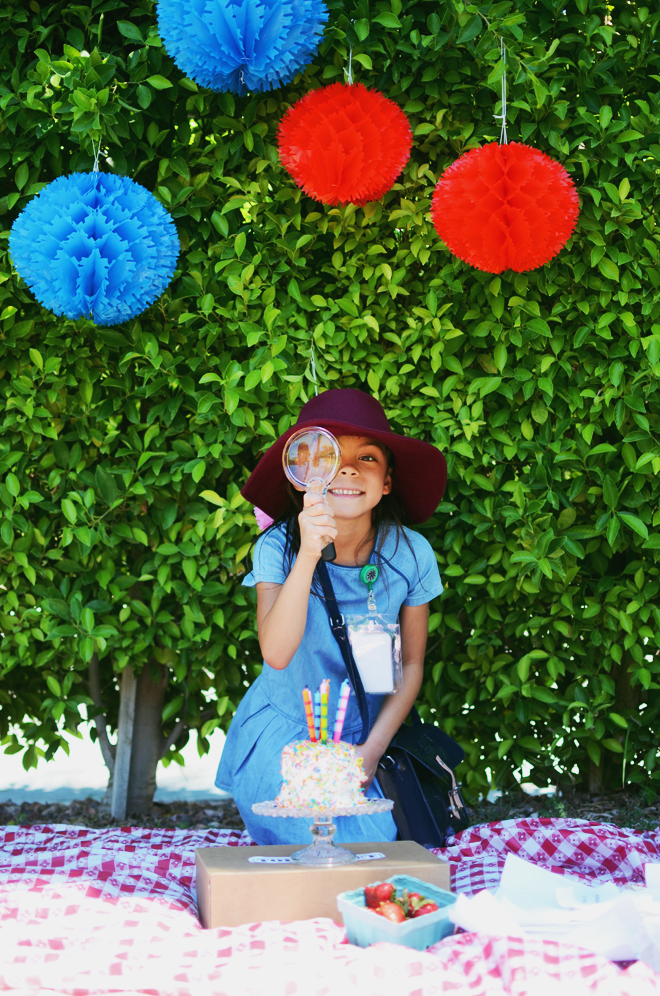 Her last present was a DVD set of the 1930's Nancy Drew movies, so of course we spent the rest of her birthday watching Nancy unfold more mysteries. I think this celebration was just what our little detective was looking for. She loved solving her first case and is ready to solve many more.
If you want to see the clues we used for the detective hunt, you can download it here. We worked our way from the first clue to the last one which was hidden in the bell. Each clue was a hint to where the next clue was hidden. For example, one mentioned "between rocks," so the next clue was hidden between rocks. Another was "And she did wear her black hair pulled back, and have a mole on her left cheek." This was an exact line from the book, and True really has a mole on her left cheek, so we put her hair in a pony tail, thus she was the one who held that next clue. Brave had to really use some of her detective skills to figure out some of the clues.