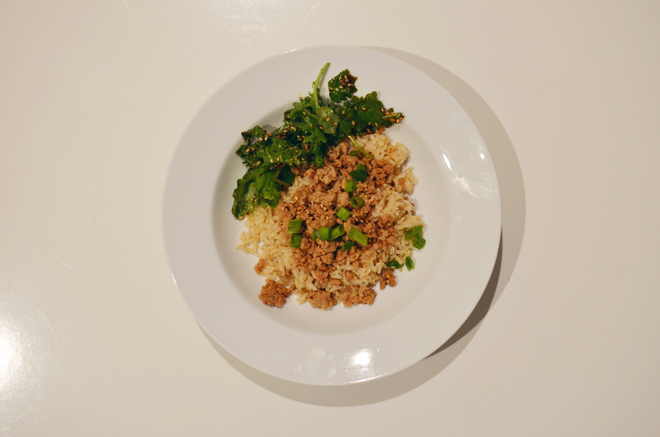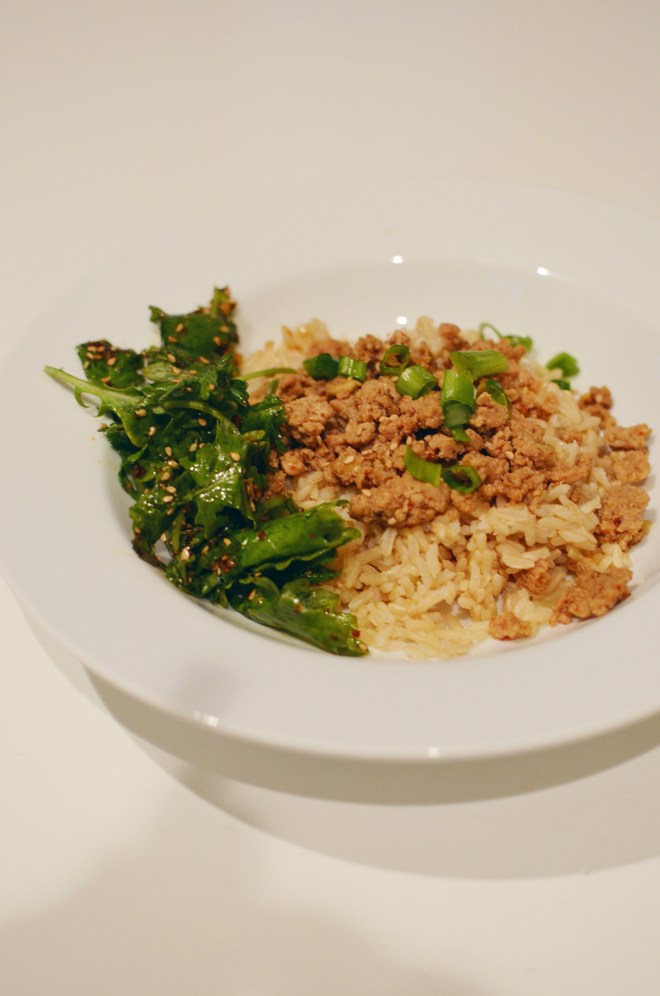 Korean Turkey Bowl. The recipe is actually a beef bowl, but we don't really eat beef (unless I crave it like I did on my birthday, but that's a once a year thing), so we used the ground turkey we had. I think the marinade was still delicious with the turkey. Also, I made a side of kale with some Korean spices; it was the perfect accompaniment for the dish. When we need something quick, which seems to be the type of recipes I go for these days, I'm turning to this one.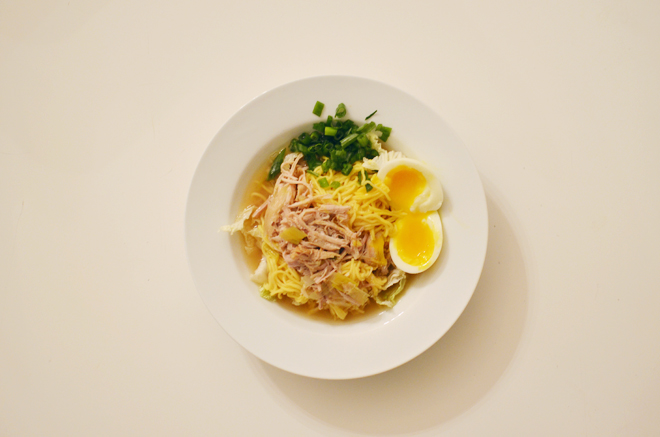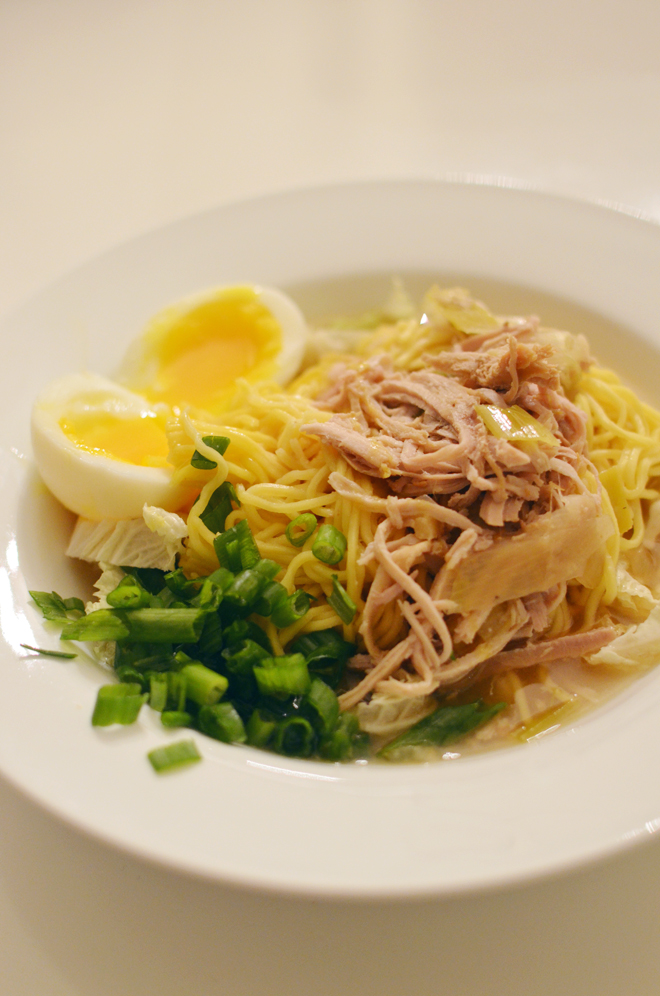 Slow Cooker Pork Ramen.  YES!!! Make this! It's fast and easy, and sooooo delicious! I used a lean pork loin, instead of the pork shoulder, and it was still quite flavorful. I had been craving Asian style noodles and this hit the right spot. Everyone was a fan and kept going back for more. We added some cabbage for more eggies, and I also made a spicy paste to put in our soup (you know we need to have that spice!), but other than, I think the recipe is bomb dot com as it is. Make it. You'll love it. Thankfully, we live near an Asian market, so fresh ramen noodles make this dish especially wonderful.
Week of 11/16 – 11/20
Monday: Ramen Soup
Tuesday: Leftovers
Wednesday: Spaghetti
Thursday: Pistachio and Rosemary Pizza
Friday: Ahi Tuna
With the sun gone by dinnertime, the wonderful natural light is gone so you get that weird yellowy picture. Ben's been working more late nights again, so the girls and I have been having more dinners without him lately. I try to go to my parents on some of those nights, so I get some back up and get to spend time with my mom and dad (and sister).
I'm so excited that it's almost time to stuff ourselves silly with turkey and pumpkin pie. We have lots of family coming into town this year, so this Thanksgiving will be extra busy!