This post is sponsored by Shutterfly. Celebrate mom this Mother's Day with the perfect customizable photo gift made with Shutterfly.
We love creating art for our home. Check out this modern art piece we recently did or the quirky family portrait the girls painted. Actually, both of those were done solely by my girls. I give them the canvas (or sew it up for them) and let them go to town. I may be the one deciding the color palette, but they are the ones creating the art. There is just something so raw and beautiful with the art kids create. I'll say it over and over again, kid art is my absolute favorite.
My girls are fortunate to have a lot of ladies lovingly mother them. I am their mom, but both grandmothers care for them with such love, and some of my best friends love them as if they were their own. Mother's Day isn't just a day to appreciate bio moms, but all those who love with a mother's heart … full out with sacrificial joy.
For Mother's Day gifts, I had the girls create their own abstract art. Each girl was in charge of a color and worked together to paint on poster board. Then, I took a picture of their finished piece of art and uploaded that to Shutterfly.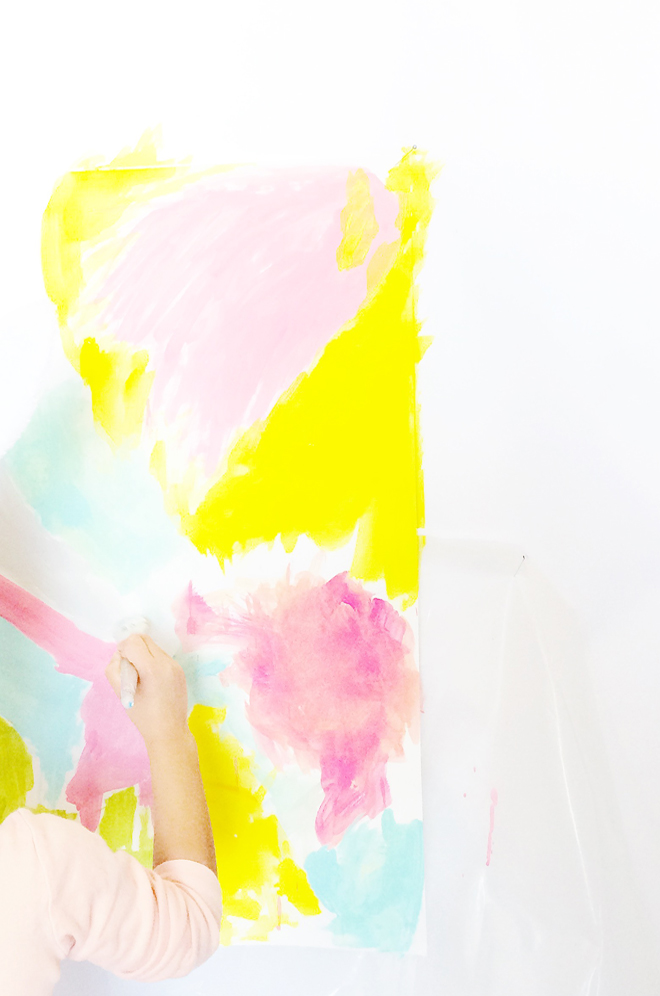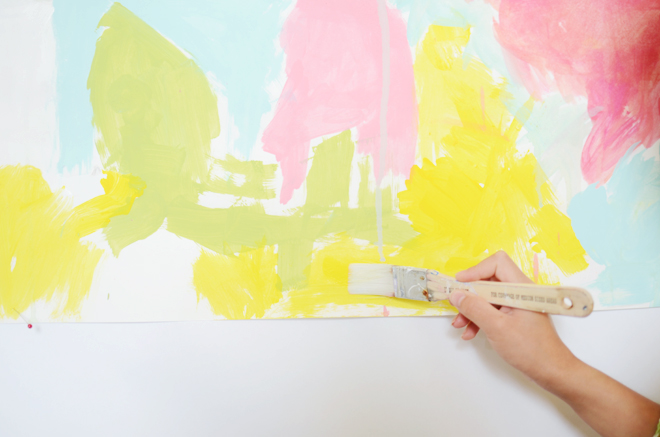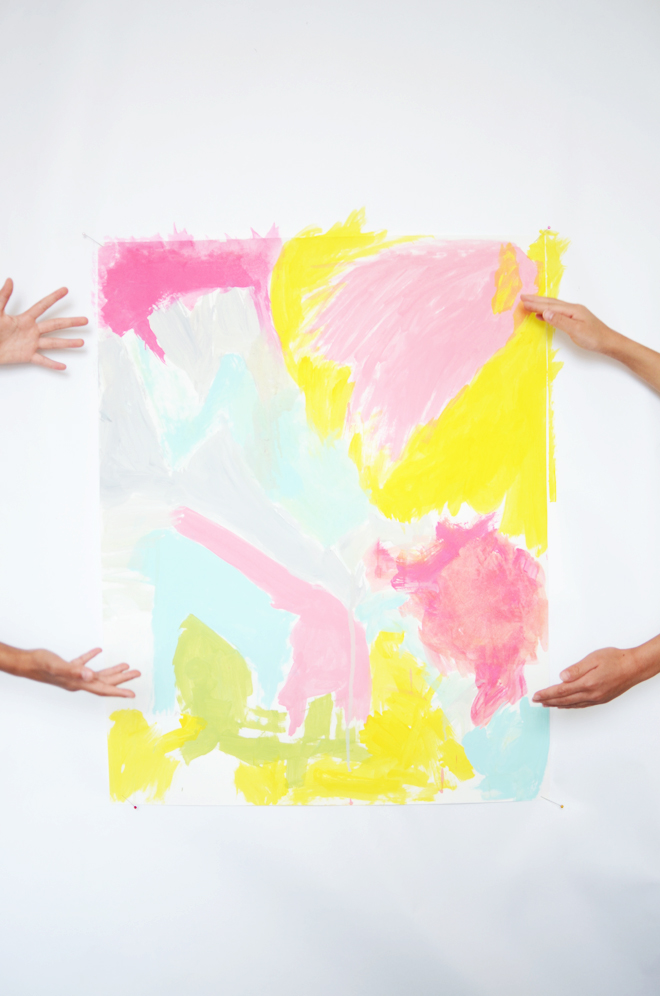 Once the images were uploaded on Shutterfly, there were so many things we could create. The girls and I had a hard time narrowing down what we wanted to put their art on. There were four people we wanted to make gifts for … two aunties and two grandmothers.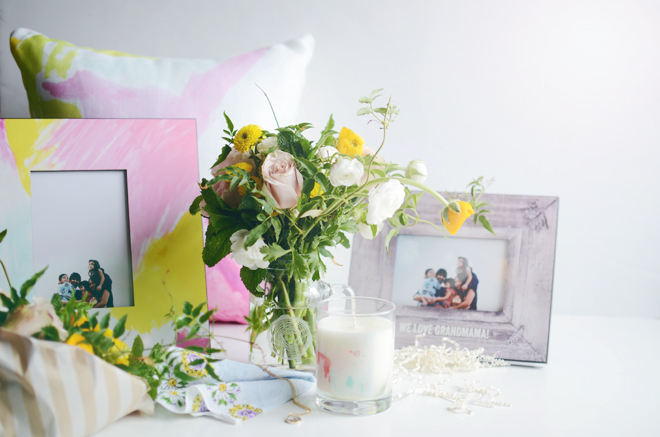 For one gift, we chose the hand drawn wood heart mason jar. This is for their Auntie Linda (who loves Uncle John, hence the L+J). Not only is it a beautiful drinking cup, but it makes a wonderful vase as well. Of course, we wanted to make this a heARTfelt gift, so we made her a design your own pillow with their artwork on it. We cropped the painting to have a specIfic portion of the art appear on the product. For Christmas, we gave her a lot of pillows for her sofa, so we wanted to add another one to her collection.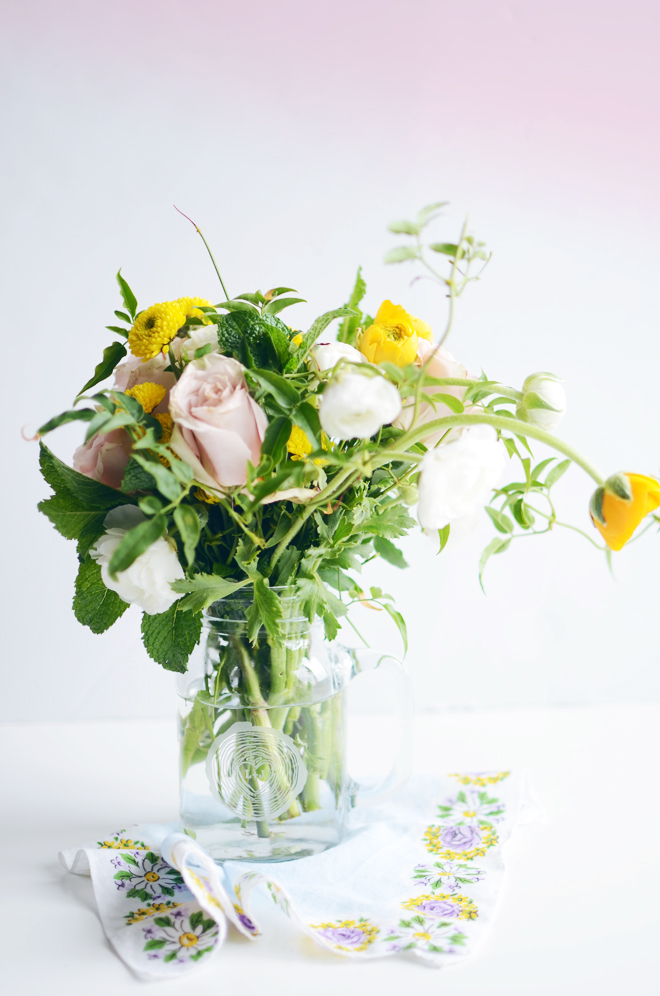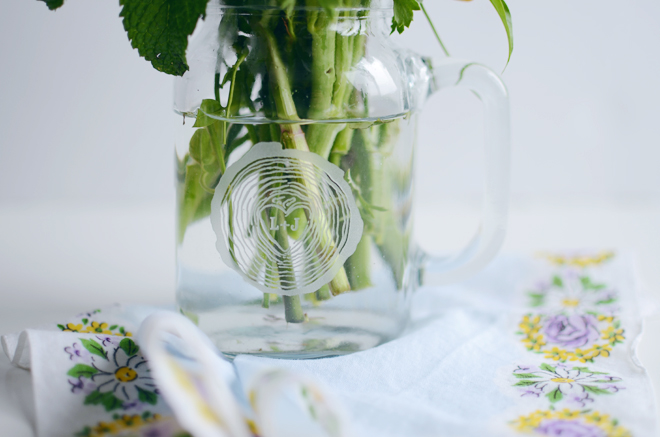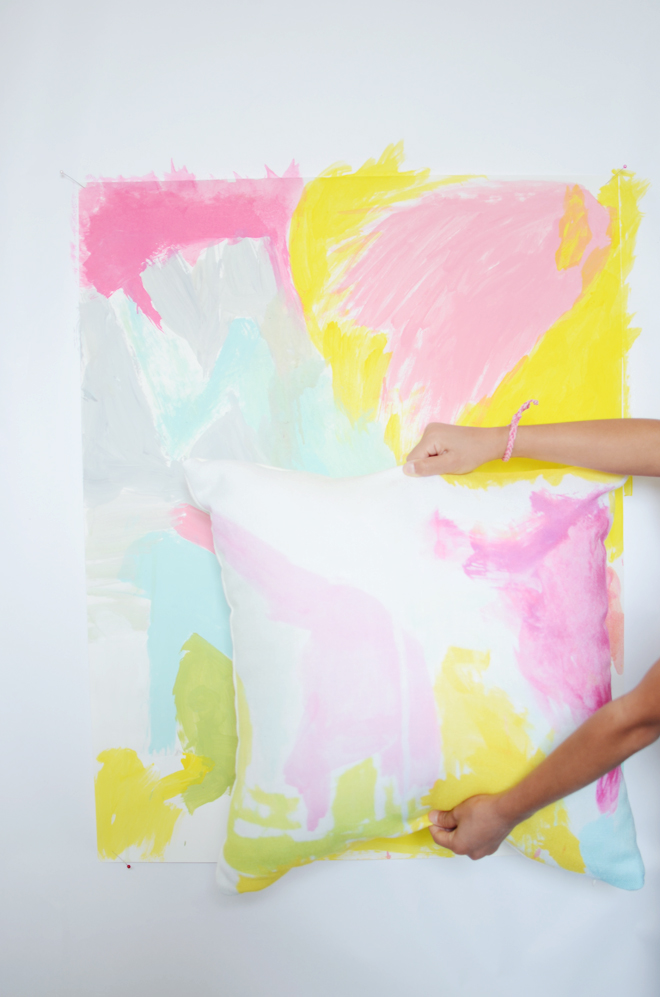 For another auntie, we chose the design your own candle (in grapefruit blossom scent) and added some of their artwork. I love how modern it turned out!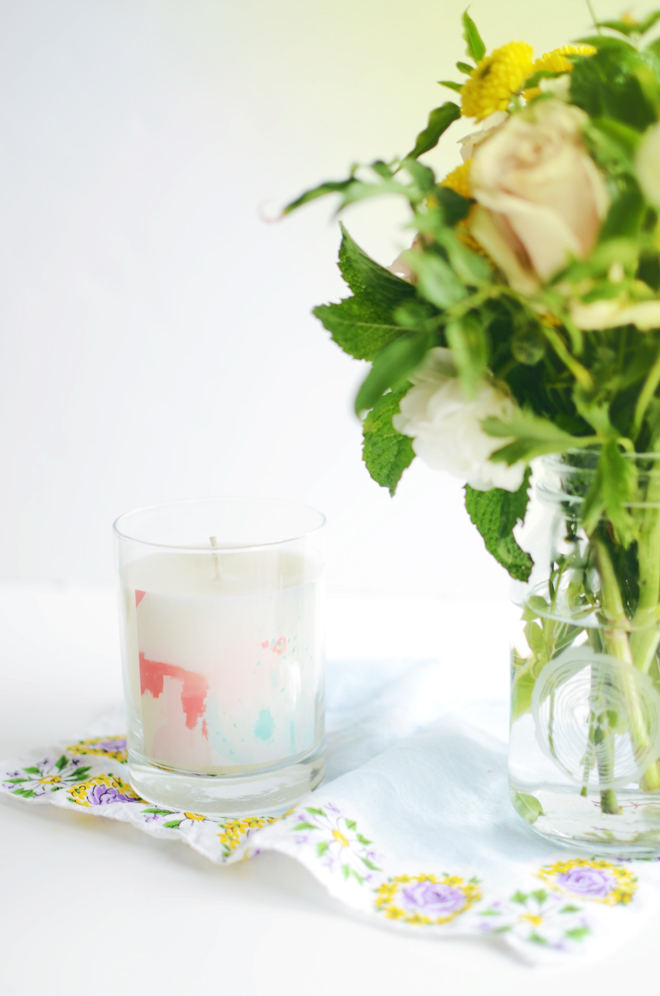 Every holiday, we always get stuck on what to get the grandparents. They don't need anything, and they really love their grandchildren, so we always end up giving them some picture of sorts. They love it every time!
For Grammy (my mom), we can't wait to give her this gold katy necklace with an itty bitty pictures of the girls. It turned out so sweet, so I think I'm going to have to order another for myself. My mom loves lockets and little things that holds pictures, so I knew this would be perfect for her. We also chose the personalized frame and used their art for it. I really love how you can customize so much!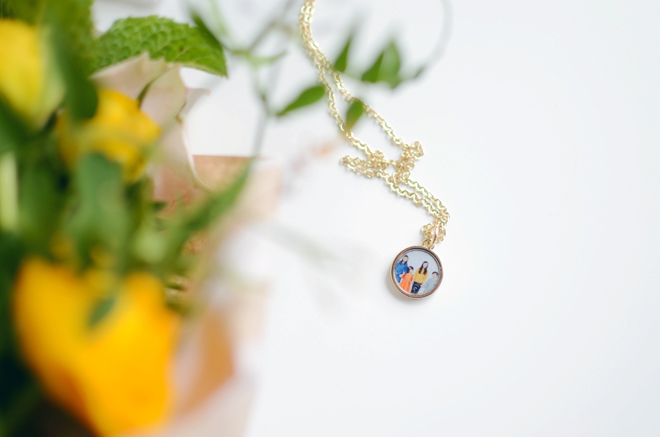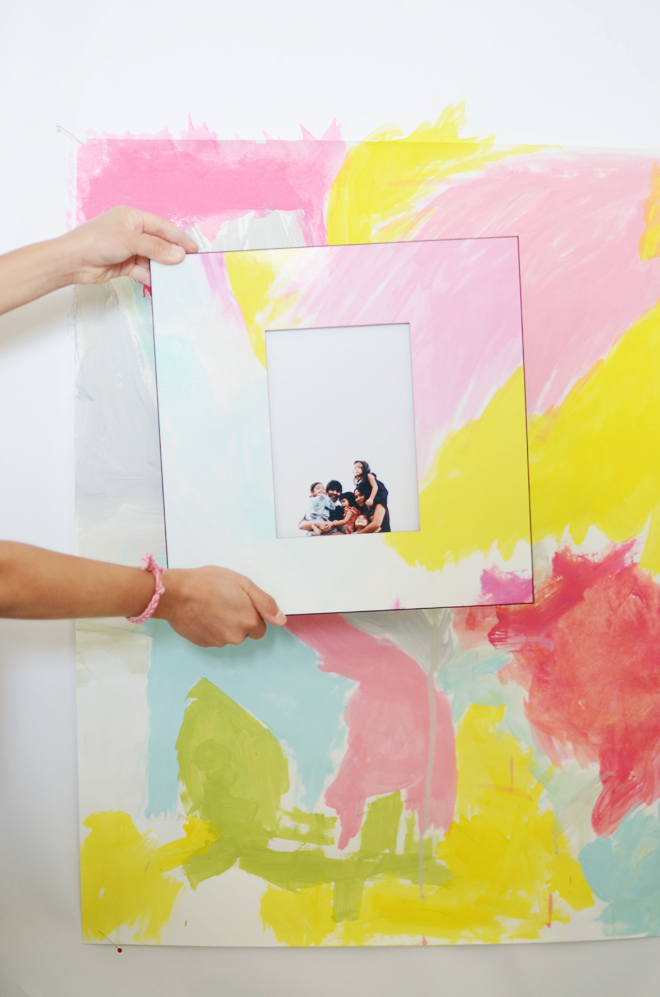 Last, but certainly not least, we chose another photo wood personalized frame for Grandmama (Ben's mom) and added a message to it. All we need to do is box it up and ship it to Texas.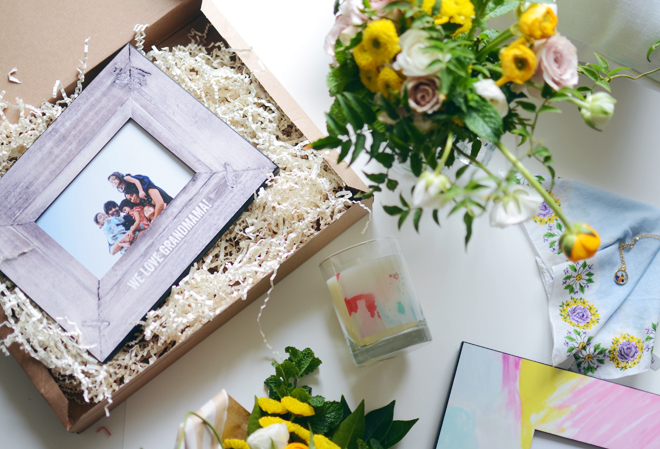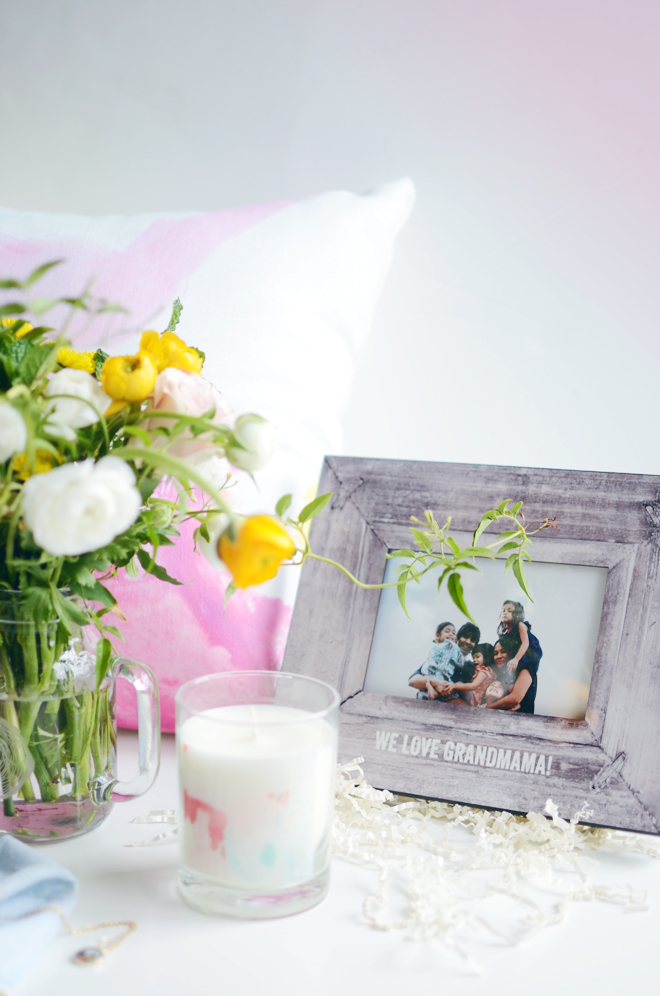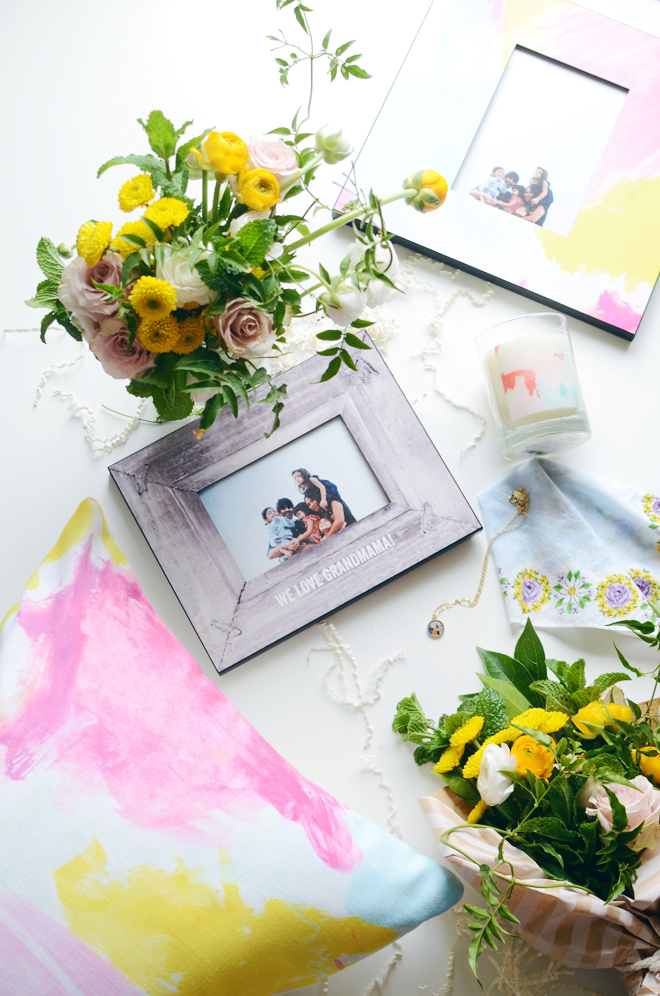 Looks like we are pretty much all set for Mother's Day at our house. I think I want to make some cards from their artwork and I am going to frame up their original piece. I think I'm entitled to the original *wink* (though I did order a pillow for myself too!). Once, I find a special spot for those things, I will be sure to share it with you.
I'm kind of addicted to all this customizing; I have some vintage fabric that I want to take a picture of to make into some pillows. The list of home decor things to make from art and photos can go on and on. I'm sure the girls would love to turn their Star Wars drawings into pillows for their room. They would definitely flip over that idea! I better get them drawing to see what else we could come up with. Are you feeling a little customizing obsession growing too?
 I very much appreciate the time you take to support this space and the brands I partner with!