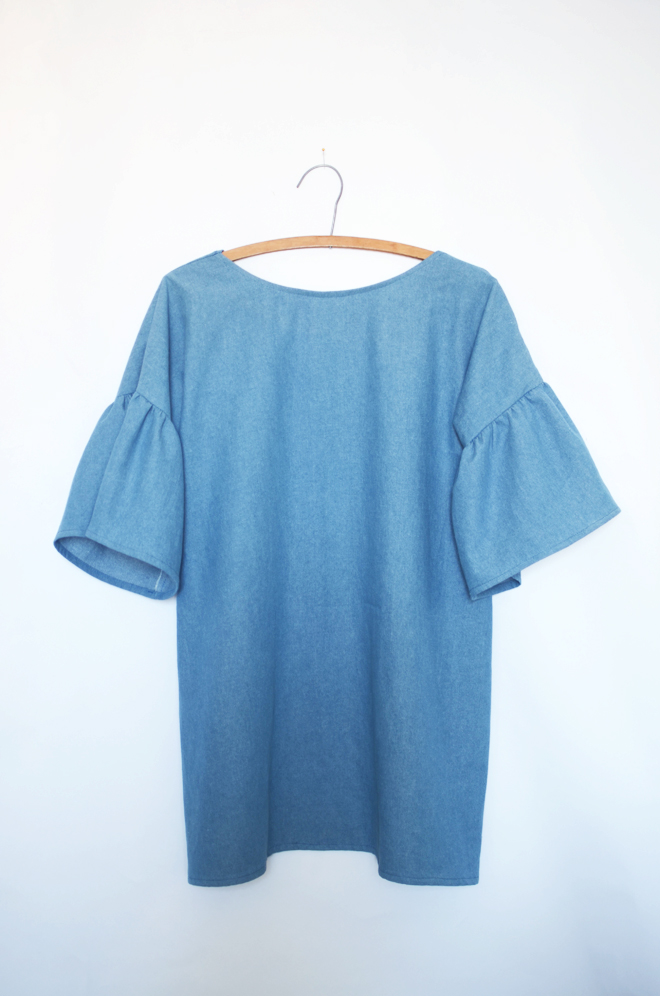 The first project I tackled during spring break was making this ruffled sleeve dress. I saw this coat first and thought it would be cute as a dress instead, and a week later, I saw this dress (wish it had more structure than slouch) and it solidified my resolve to sew this dress. Give me two hours at my sewing machine, on a Saturday afternoon, and I come out of my craft cave with a new dress. In fact, True came out of my craft cave with something she sewed for herself too.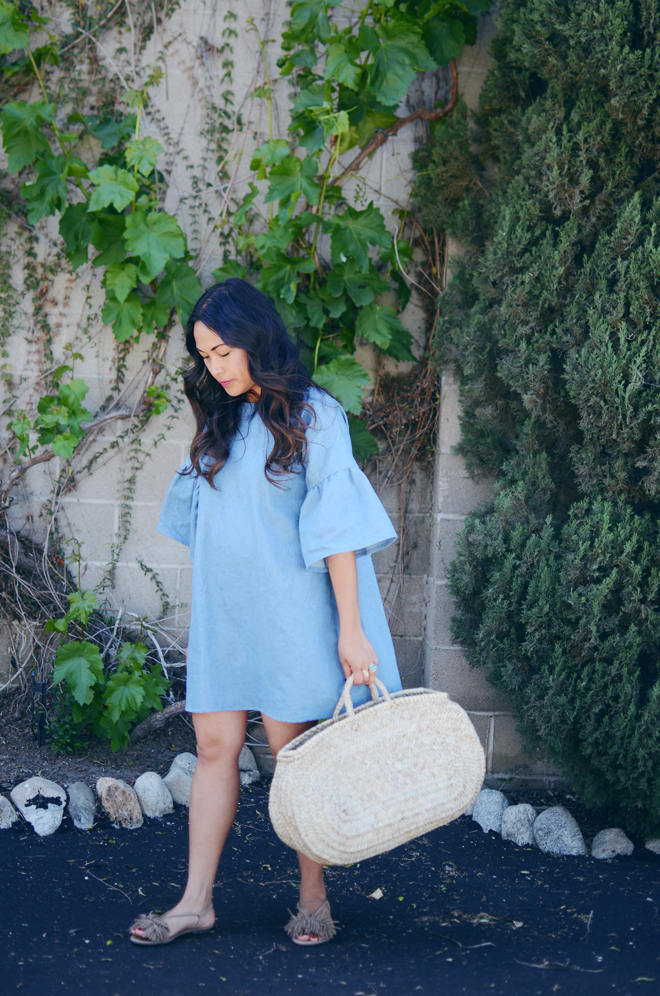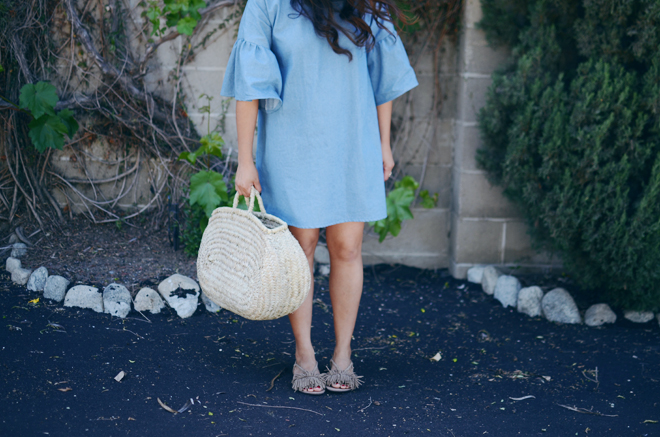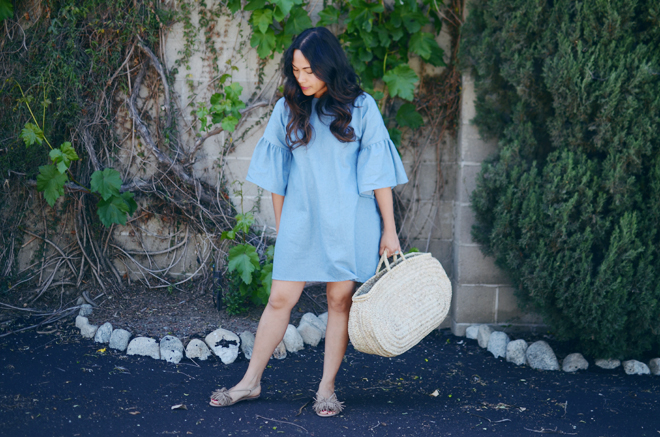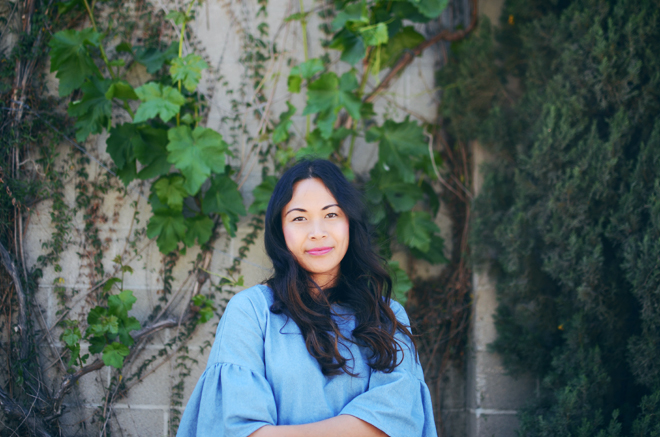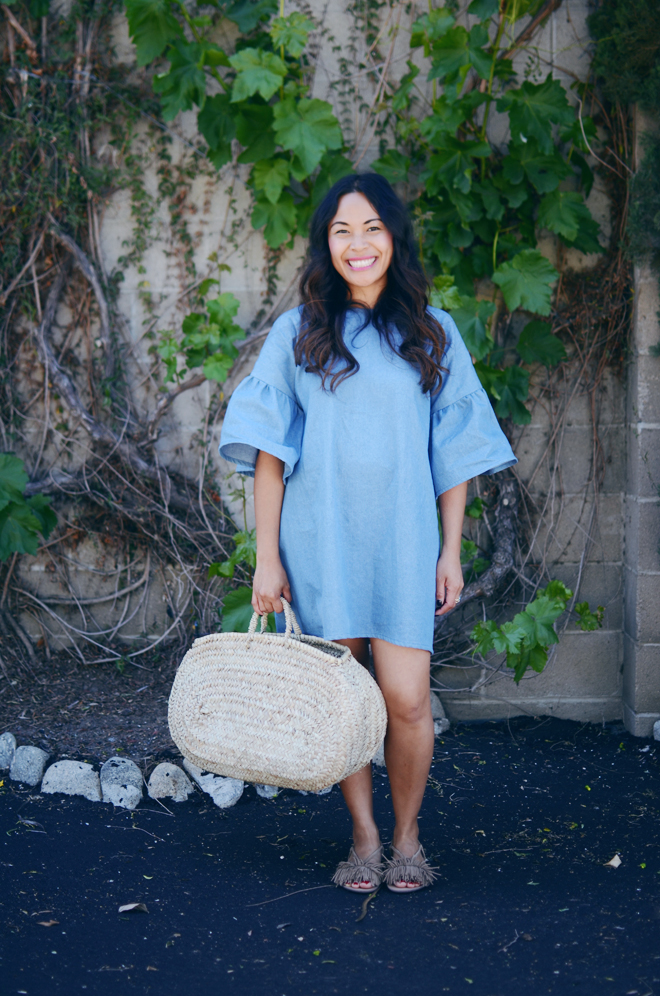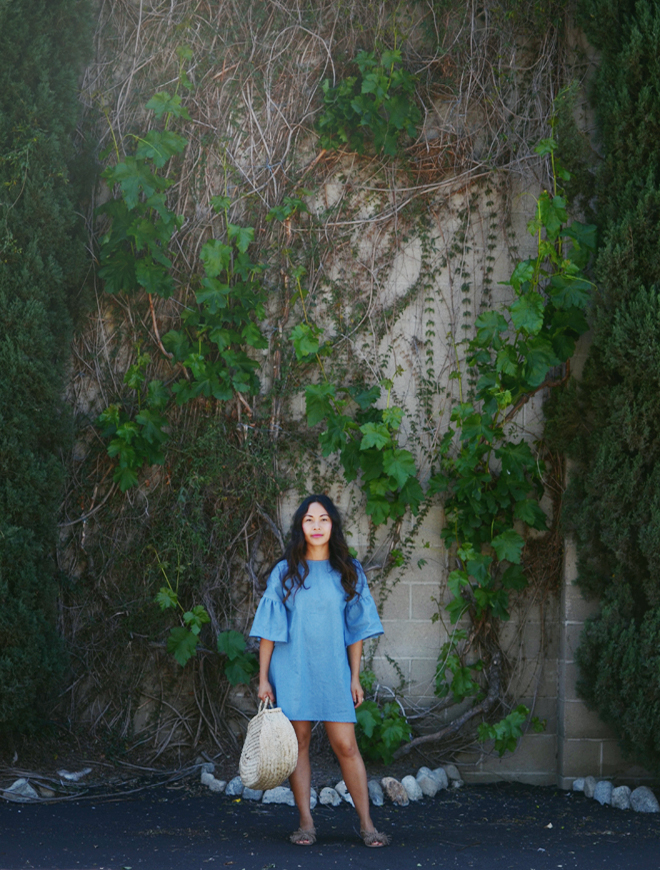 If I were stranded on an island and could only pick one craft tool … I would definitely pick my sewing machine. Again, I apologize for having no pattern to share. It's relaxing for me to sew and not have to worry about photographing the process and measuring things out. When I sew dresses, it's kind of my "me" time. The dress is basically 4 pieces with two long rectangles (one for each ruffled sleeve), and I gather each rectangle to create the ruffled sleeves.
Like I say, if you can sew a straight line, you can sew anything! Don't be intimidated to experiment and make yourself a dress.
on me: dress, handmade (similar here). fringe sandals, banana republic (it's much cuter on person than online). oval basket, french baskets.