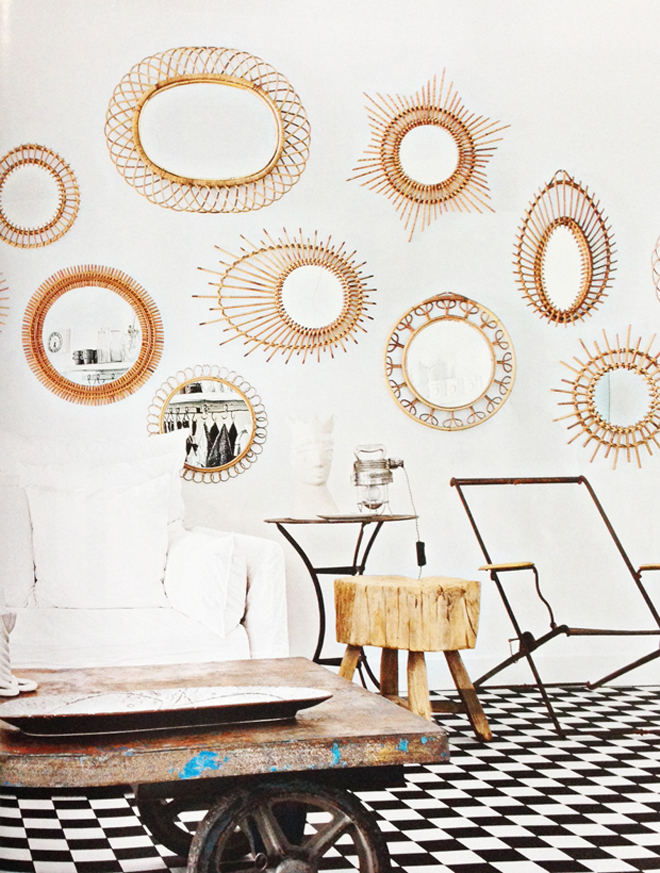 Since we are doing some home renovating, I've got lots of decorating on my mind. I've always adored vintage French rattan mirrors and was considering one for one of the girls' rooms. A few months ago, I saw Target carried one that looks just like the vintage ones, and it recently went on clearance. I texted Ben to see if he liked it or if he would rather have a vintage one. Unfortunately though, he was "eh" about them. Then, he said if a Target one looks just like a vintage one, then it's probably not unique enough. I chuckled at his response, and while he's not wild about the mirrors, I still like them.
First one below is this vintage one and the second one is this one from Target. Would you do vintage (and pay more) or just pick up the Target one?
image above via the jungalow.