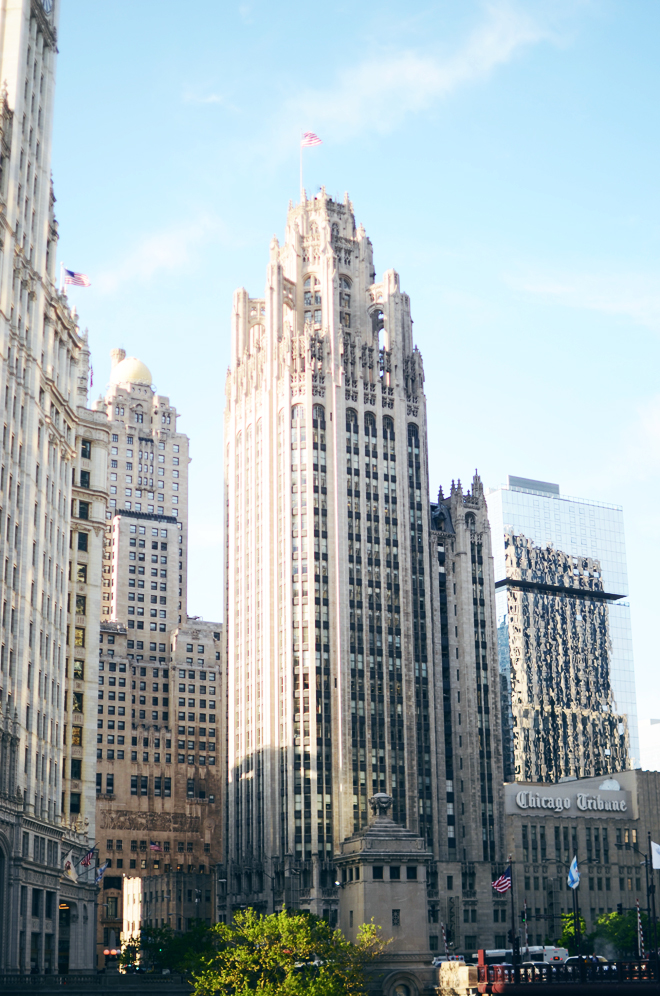 Ben and I purchased the City Go Card to for our Chicago sightseeing. There was so much to see and do that we thought this would be the best way. We did a lot of traveling on foot (props to Glow who was a trooper and kept up with us sans stroller). We've been going stroller free for a couple years now, so she doesn't get that as a fall back option anymore, but considering we are suburban people and cars are our mode of transportation, she did an excellent job keeping up.
We used our City Go Card for the Big Red Bus Tour, which was fun for the kids to sit atop the big red bus. They got such a kick from how close we would pass under bridges and lights. It was so cold out, but they loved sitting at the top. The bus tour is not as refined as the Chicago Architecture Foundation tours, but we did learn lots of little tidbits from our guides. We also did a lot of walking to get us from place to place.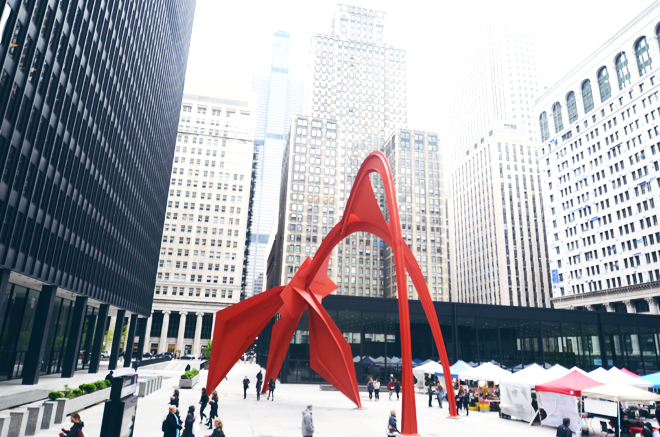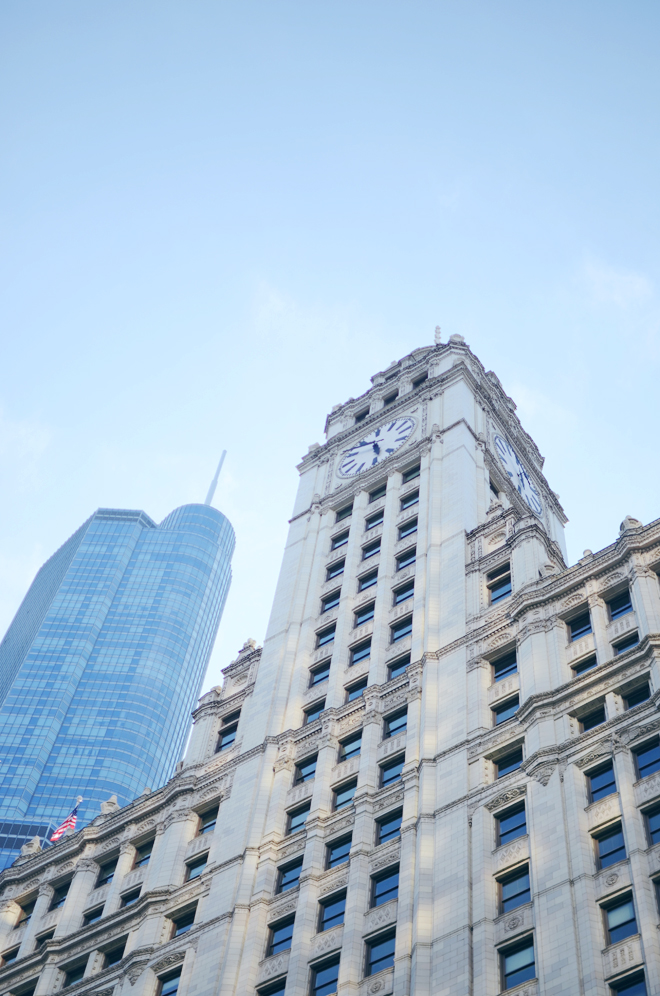 For lunch, we headed to Lou Malnati's for their deep dish pizza. We went with their classic style deep dish and Ben got a thin crust pizza for himself. Our tummies were stuffed and we were all definitely impressed. It totally lived up to the hype! We are thin crust pizza lovers (we like it crispy), but that thick, buttery crust was really tasty. All of our leftovers tasted just as yummy the next day!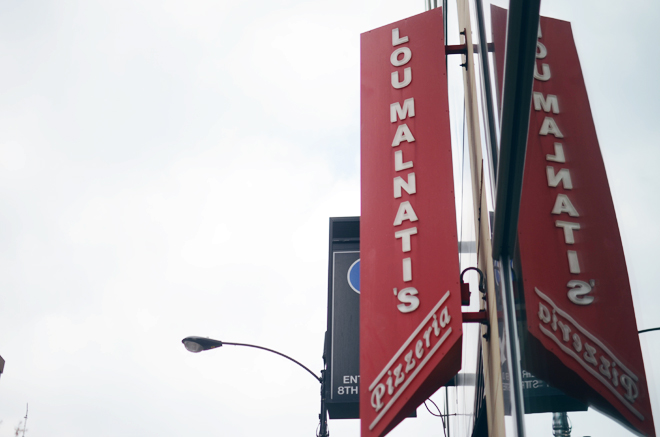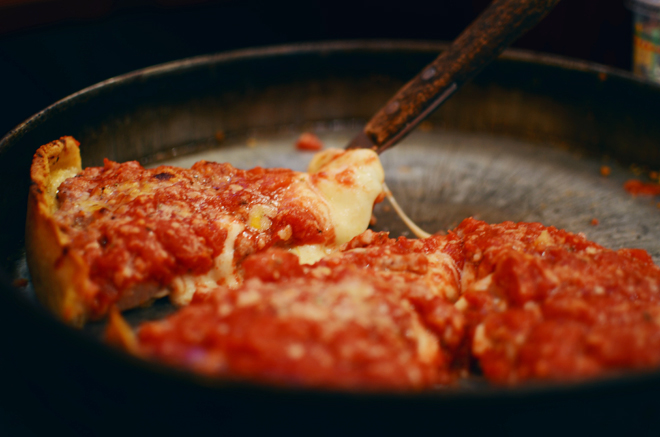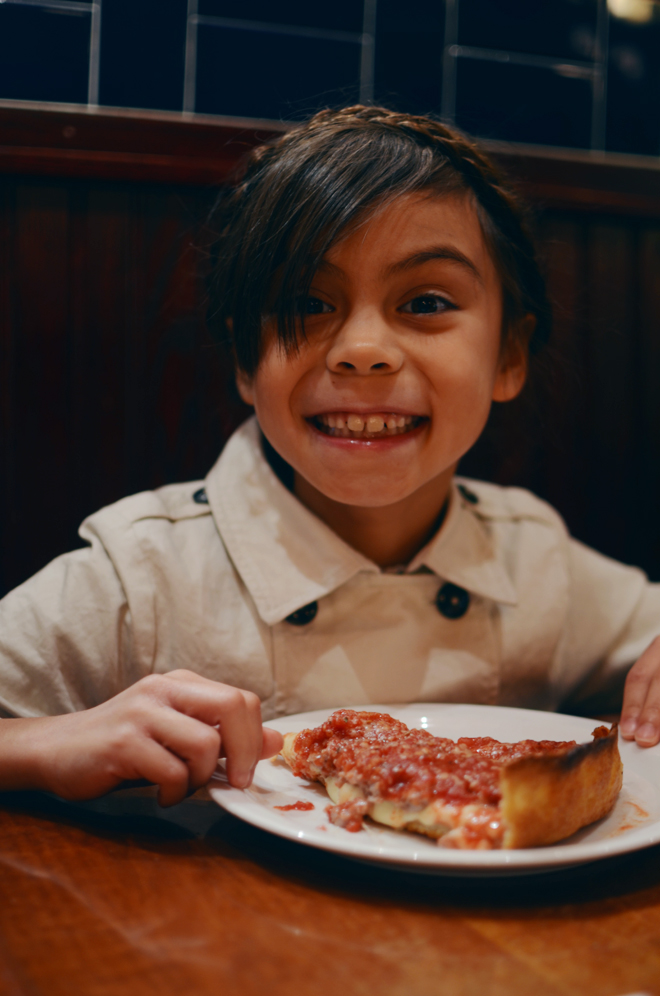 After our very filling lunch, we headed over to the Adler Planetarium. The girls enjoyed the interactive exhibits, but we really enjoyed the constellation shows. It was so relaxing and realistic. Our absolute favorite part was going into Chicago's oldest planetarium. It's this quaint globe that fits about 8 people, and you go in and out through this (slow) moving bench on a ramp. I loved hearing about where it's been, what it was used for, and the long process of restoring it back to its former glory.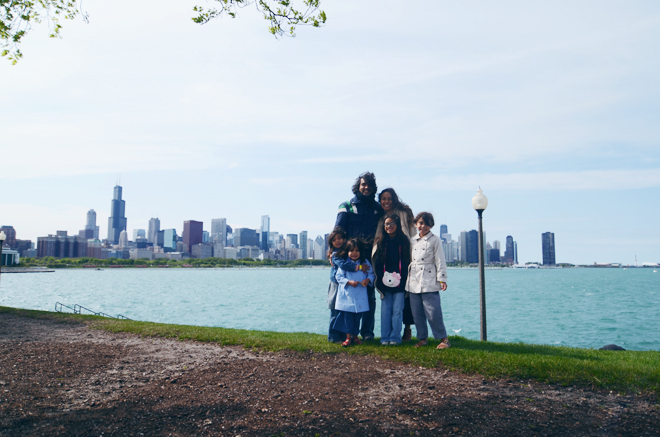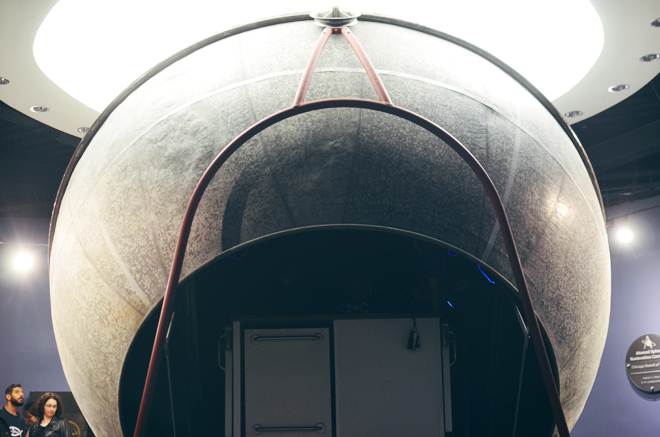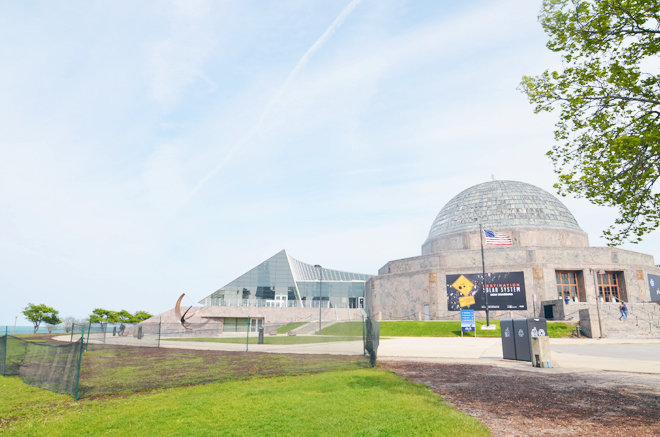 After Adler Planetarium, we headed to Navy Pier. It was fun to walk around a bit and look out on the water, but we didn't really do much of anything else there. Plus, it was a really cold day and that Chicago wind is fierce, so after a full day of cold and windy, we were ready to warm up. We headed back to our hotel to relax a bit before heading out to dinner.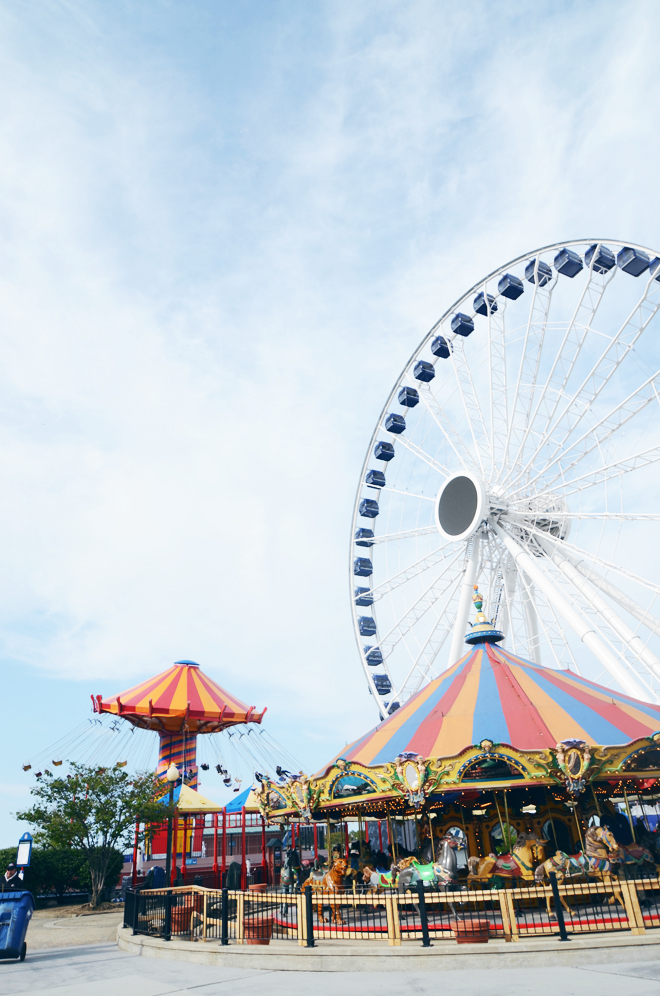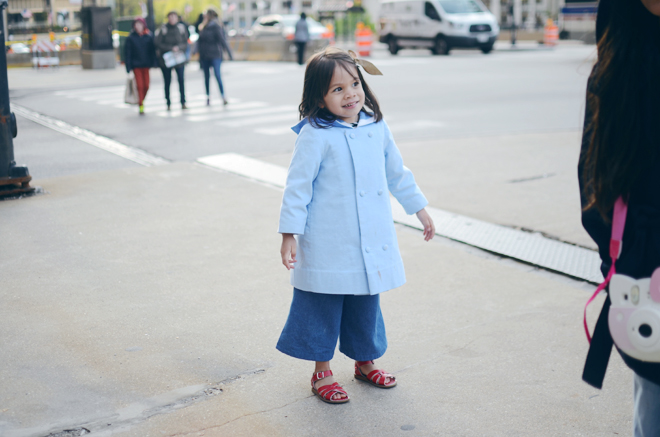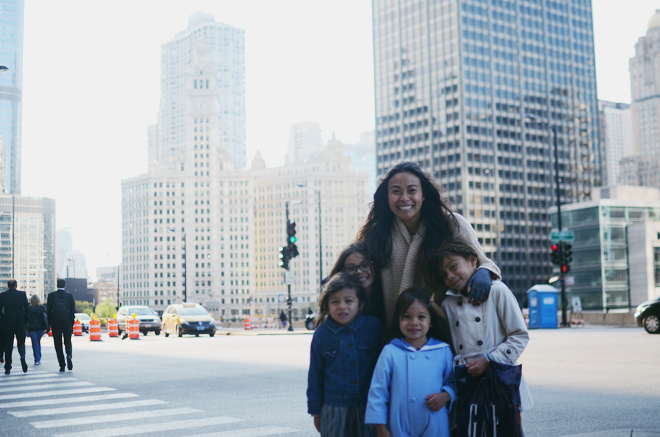 The plan was to go to Parachute (we tried the first night but they were closed), but our second time around, we got turned away because we didn't have reservations. We didn't think to make any for this place (darn us!). The menu looked intriguing, so we were bummed to miss out. The hostess was really lovely and was trying to accommodate us, but with such a large family, it's not that easy to sneak us in somewhere. We had reservations for the following nights at other places we wanted to try more, so Parachute was not meant to be for us. Someone please go and tell me all about it! 
Thus, we decided to go the Chicago style hot dog route and chose Gene and Jude's to give us that experience. The line was long, but the servers were fast, so we were enjoying our Chicago style dogs in no time. I've never thought to use fries as a topping, but it really was delicious. None of it was healthy, but our hunger was satisfied, so it's all good. Actually, I've been craving one of their hot dogs lately. Maybe I'll bake my fries in attempt to make a "healthier" version.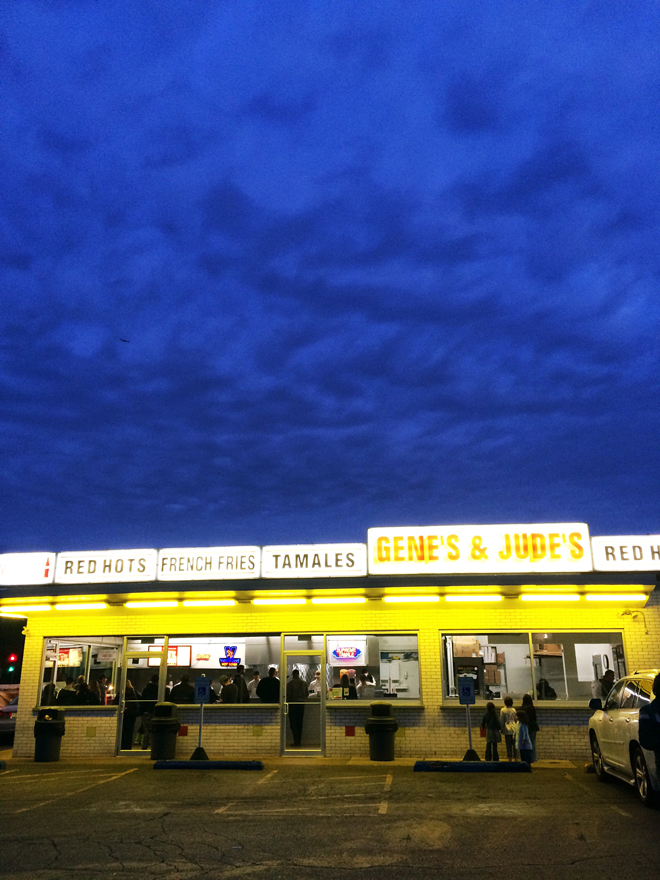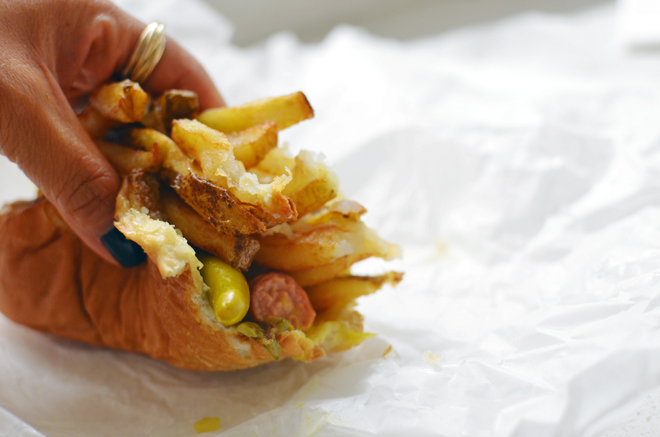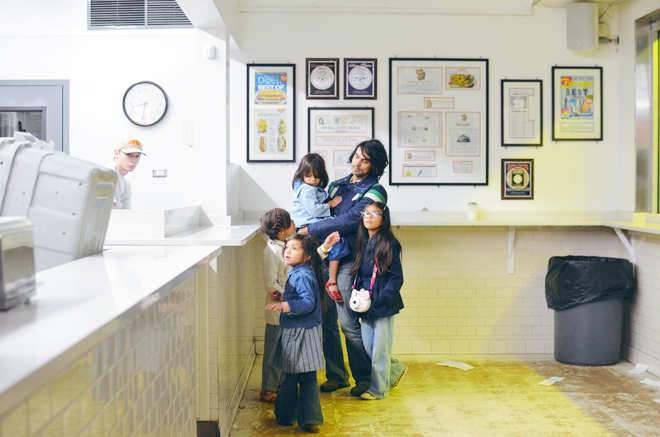 After a full day of exploring, we were eager to get back to the hotel to cuddle in bed and watch Food Network. That's pretty much how we like to end all our evenings when we are on vacation.
read all about day one and the start of our trip. #bratchersixmidwestfix