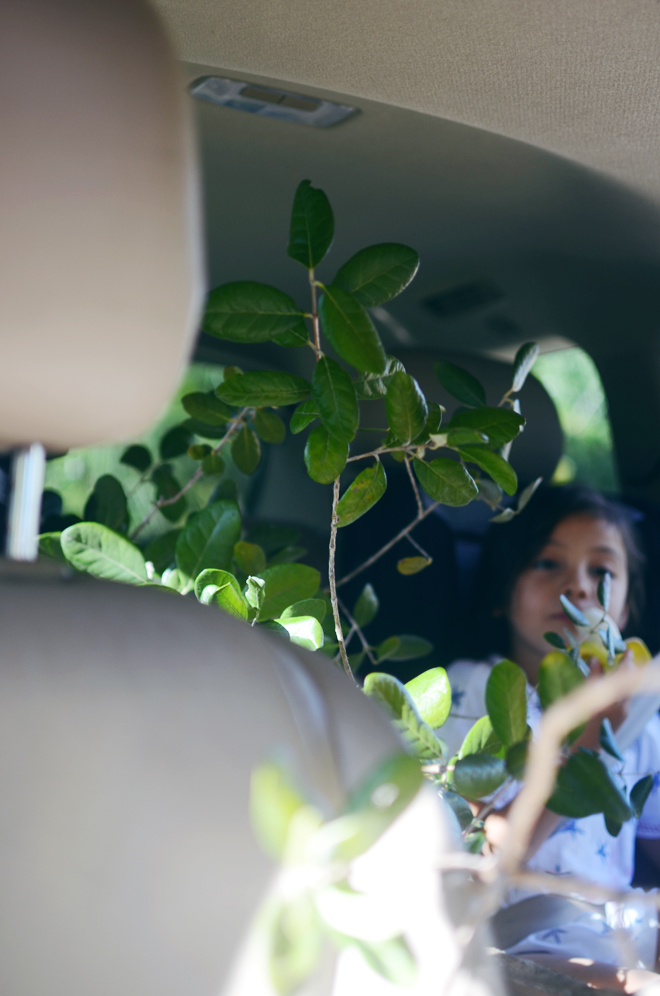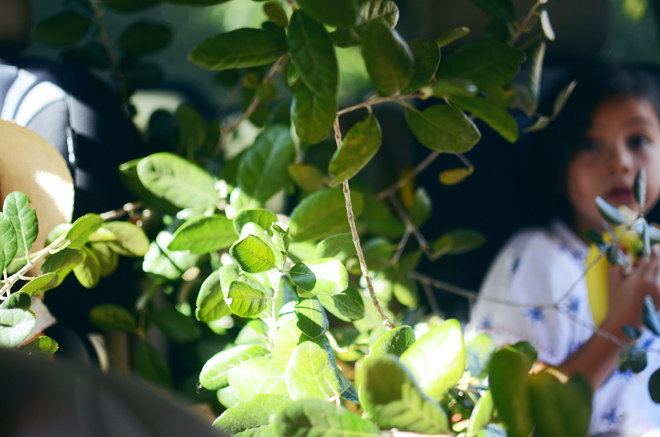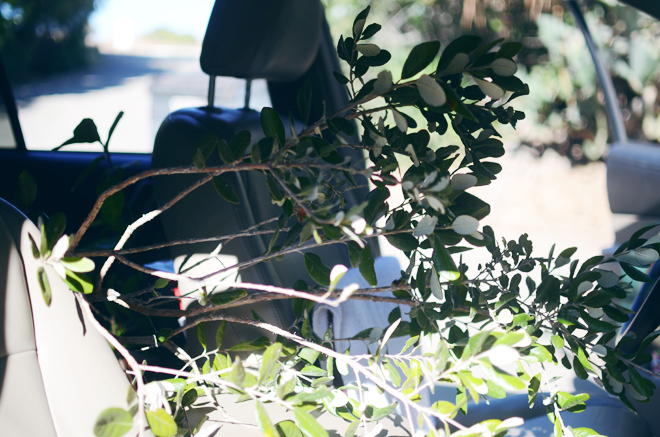 We've done some funny maneuvering to get trees to fit in our car with the four kids. But when you only have two kids in the car, you go for an even bigger tree than ever before, and that tree ends up in everyone's business. On our way home from our mini vacation this weekend, Ben stopped by Exotica Rare Fruit Nursery to pick up a few trees, and this large pineapple guava one ended up coming home with us too.
Soul said, "I don't like this tree because it's in my face." LOL
We are at 70+ fruit trees in our backyard, and we just got approved for the water-wise rebate for our front yard (to remove all the grass and put drought tolerant plants), so we will be planting lots of drought tolerant fruit trees there too. There's always some gardening adventure going on over here.