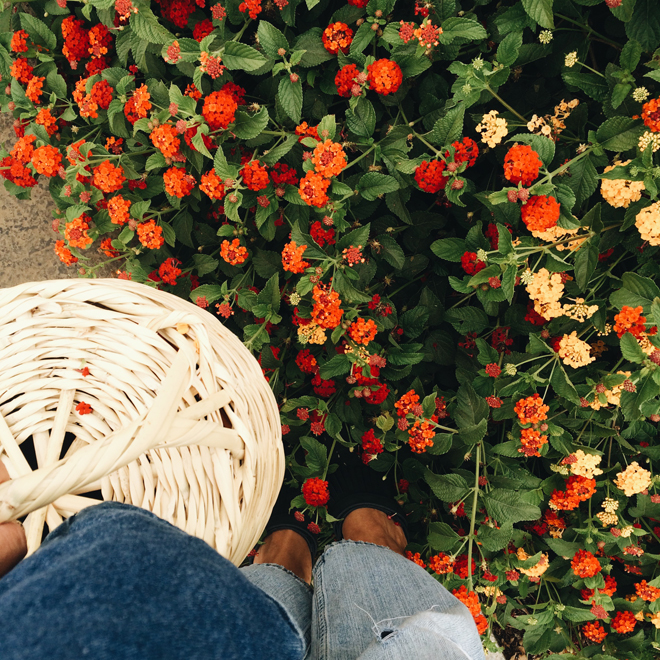 This week's learned, links, and thankfulness…
Thankful for new and old friends. Friends are such a gift.
Happy we got to have our monthly dinner on the 14th with my family. My mom's cooking is the best.
Excited we have Monday off from school. Not sure why, but since the calendar says no school, we are not going to do any school. It will give us time to finish up our Halloween costumes.
Love the stripe shirt dress from Everlane.
Inspired by artist Salihah Moore. How amazing is this work of art?!
Would love to make this denim pinafore. It looks strange but lovely.
My ears would be happy with these dangling from it.
My friend made this easy paper bag pot. I love how it recycles and reuses something and then you have something pretty to put your plant in.
I agree with the article, "Parents, Let Your No Be No." I also like how the article encourages parents to "let your loving yes be frequent." Being a parent is such a balancing act of being firm, but also loving. There are many times I've failed because I was one without the other (usually firm, but not loving), but by God's grace, I've been learning how to let love for my children, and for their good and God's glory, dictate my parenting. I'm still not the perfect parent, but I'm glad that through my failures, I can point my children to the one perfect parent… God.
Thank you for dropping by to see what I'm ranting about this week. Happy weekending friends!