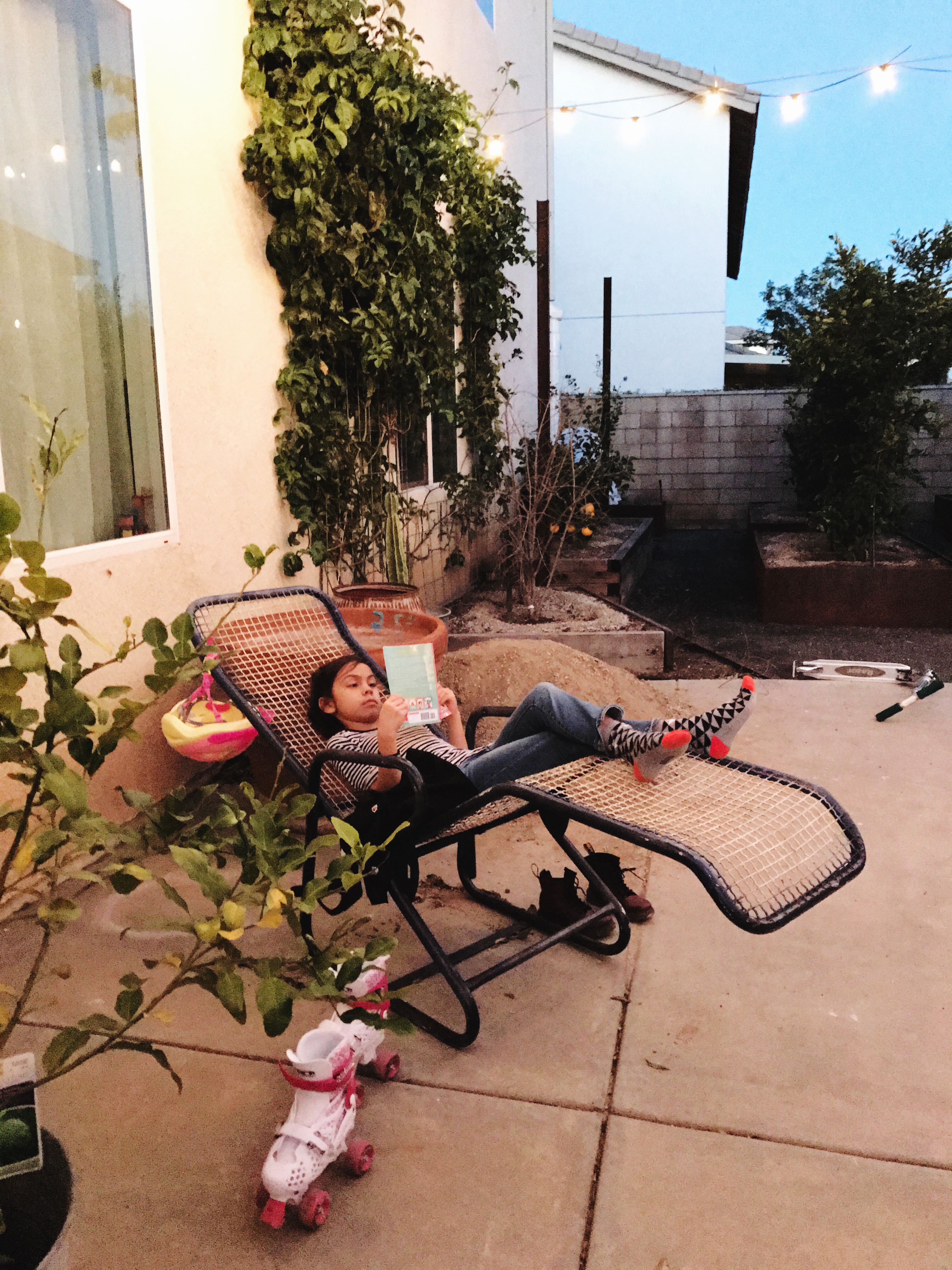 This week's learned, links, and thankfulness…
Made this lasagna and it came out amazing. I made some tweaks to it (whole grain, fat free ricotta, left out the pesto), but the recipe was a good base.
Ramen is now on my mind. Anyone have a good recipe to share?
I tried making a new pizza with anchovies, but the ones I got from TJ's were way too salty for it. The pizza was topped with red onions and argula, but I need to find a low sodium anchovy and maybe that will pair better.
Love this pair of vintage wood ball drop earrings.
I love all the new goods at Everlane. The breton cotton dress is so classic.
Not many sofas would make me rethink my vintage leather chesterfield, but this one (in pink!) definitely does (good thing the amount of pennies I'd need are way out of my reach).
The girls love reading choose your adventure books.
Praise God I've been doing well cutting out one bad habit a week. For next week, I'm going to cut my reading of news outlets to just one time a day.
Oh! Another blessing… I finished reading the entire Bible this week. It took me 3 years and month, but I'm thankful for grace that my salvation isn't dependent on what I do or don't do, but Jesus is my righteousness. Learning and growing in the Word, increases my joy in Christ. Here's to starting another year of Bible reading and praying I actually finish in one year. I use the YouVersion app and choose the One Year Bible reading plan.
Before being an American, I am a follower of Jesus first, and trusting in Christ isn't about my own self-preservation, but rather about dying to self. I'm called to love others as I love myself. I haven't read all the articles or the actual new legislature about the order (so I didn't want to post something without doing research), but what I do know is that we are called to love others in the same way we love ourselves. Matthew 22:37-39 "He said to him, 'Love the Lord your God with all your heart, with all your soul, and with all your mind. This is the greatest and most important command. The second is like it: Love your neighbor as yourself.'" I may not be loud about it on social media, but we ought to all be restless with what's going on (no matter who you voted for). I do want to encourage everyone to do something to love others, especially those in fear right now. While some may oppose "love trumps hate" and instead say "action trumps hate," I do believe love does trump hate because love is an action. My Savior going to the cross to die for me, someone who deserves eternal death and is undeserving of such grace, is an action. Jesus on the cross is the greatest form of love in action. While your action will look different based on your conviction, I think we can all agree, that just sitting idle and doing nothing is definitely not the best way to love our neighbors, here in the US and all around the world. Call, write, speak, listen, protest, educate (others and yourself), donate… do whatever it is you need to do to show love to all people.
Peace friends.
Save
Save
Save
Save
Save
Save
Save