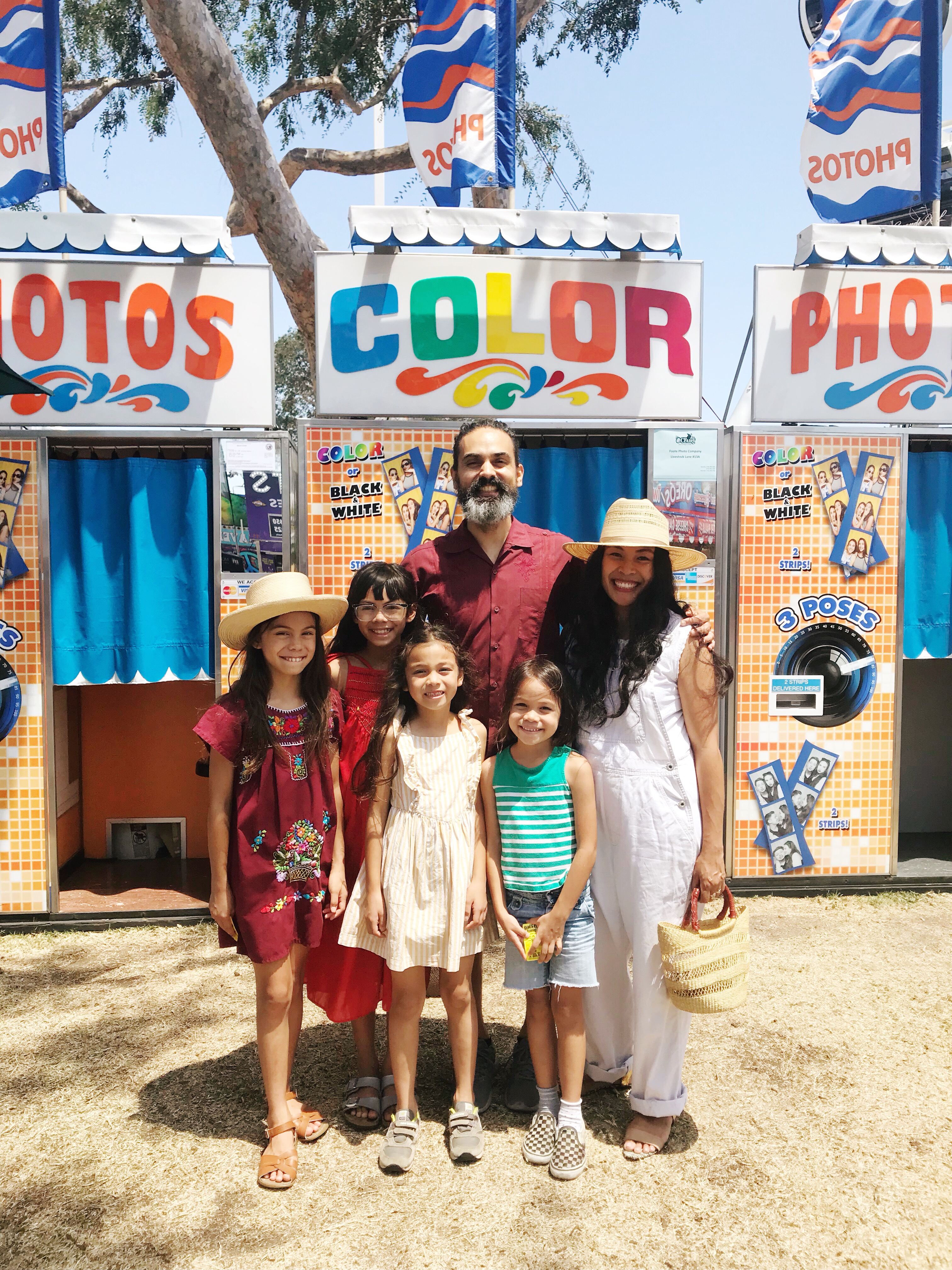 It's our 12th trip to the OC Fair and we were only there for barely two hours because we go to use the photo booth, take advantage of the read and ride program (they do book reports for two book and get 3 rides for free, per kids), and then we take off. We aren't into the fair food and didn't stick around to watch any shows, but we made sure to say hi to our friend at the photo booth. Half the photo booths are now digital, and she told us there are only a couple years left on the film booths. WAHHHH! I'm not sure what we're gonna do once the film dies out. Do we keep going to continue the tradition or does the tradition die when the photo booths do? What do you think?
Here are some things I noticed about this newest family photo versus the previous years…
Ben and I broke the denim streak. I wore overalls because admission is free if you wear overalls on Thursdays.
Ben's shirt is similar to 2008. His style is consistent.
I'm wearing a hat again.
Soul's wearing the same dress as last year.
The baby kid, Glow, is always standing next to me.
I'm still always standing to the left of Ben.
Ben's hair is so long that he has to wear a man bun. I don't think he's had a haircut for over a year.
Basket in my left hand again.
Glow's got the same cute little bob she always gets for summer.
Anything stand out to you regarding this year's photo? Read last year's comparison's here. I wonder what next year's will look like.