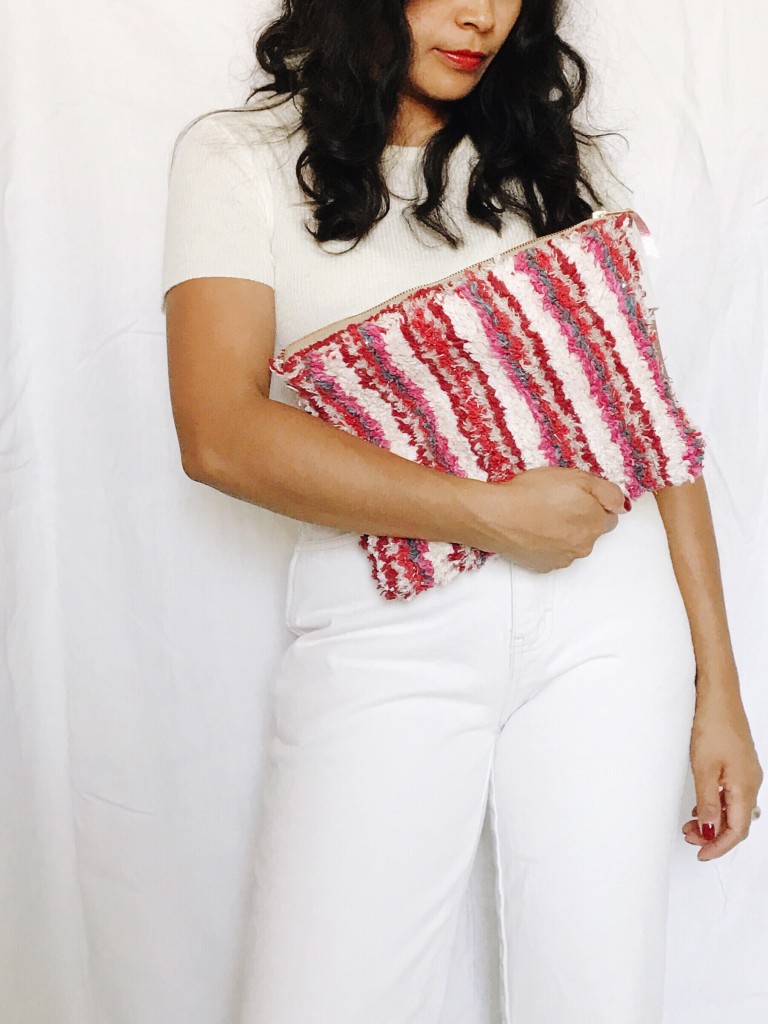 Rug to Clutch
from my book, Let's Sew Together
Supplies:
Bath rug cut into 2- 11 1/2″ x 9" exterior fabric pieces
2- 11 1/2″ x 9" lining fabric pieces
12" zipper (Mine was 20″ and I cut it down to size)
Scissors
Coordinating thread
Sewing machine
Seam Allowance: ½"
Directions:
1. Cut your bath rug to the clutch size. Place the exterior piece right side up, lay the zipper on the edge of the long side of the fabric with the teeth side down on top (make sure zipper pull is on the left), and place the lining fabric right side down on top of the zipper. Making sure that the fabric and zipper edges are lined up, pin in place. Start 1" away from zipper pull and sew ¼" from edge of fabric. Pull the zipper down to avoid it getting caught and sew the remaining 1" edge. Flip the fabrics so that the wrong sides are facing, and press.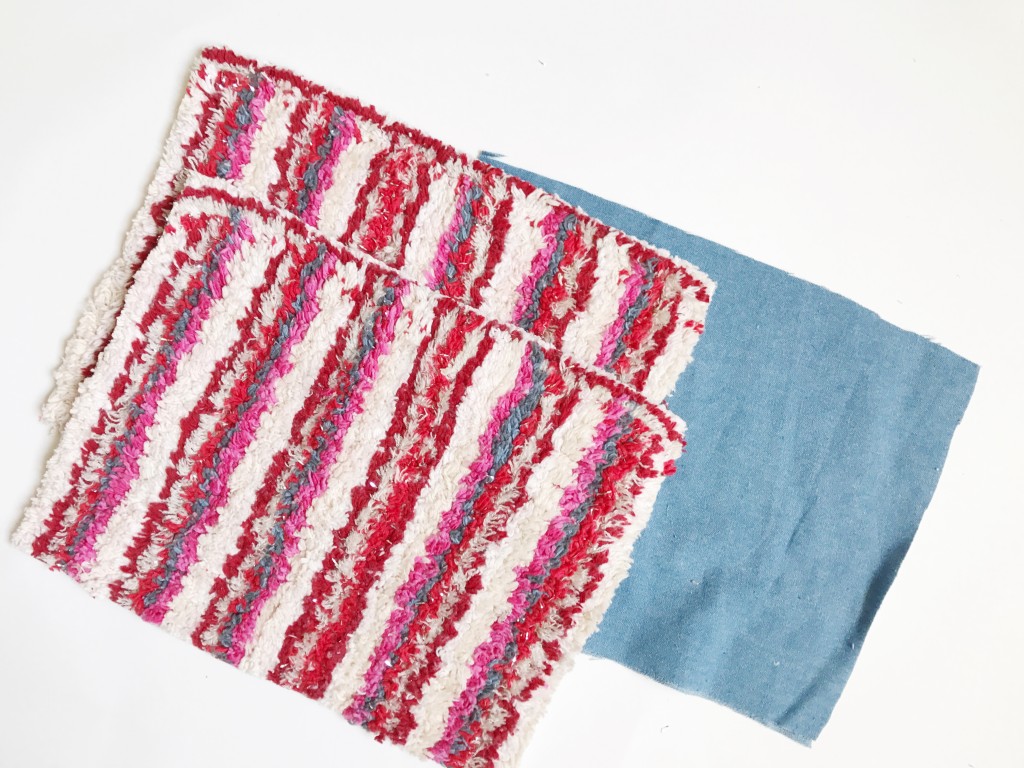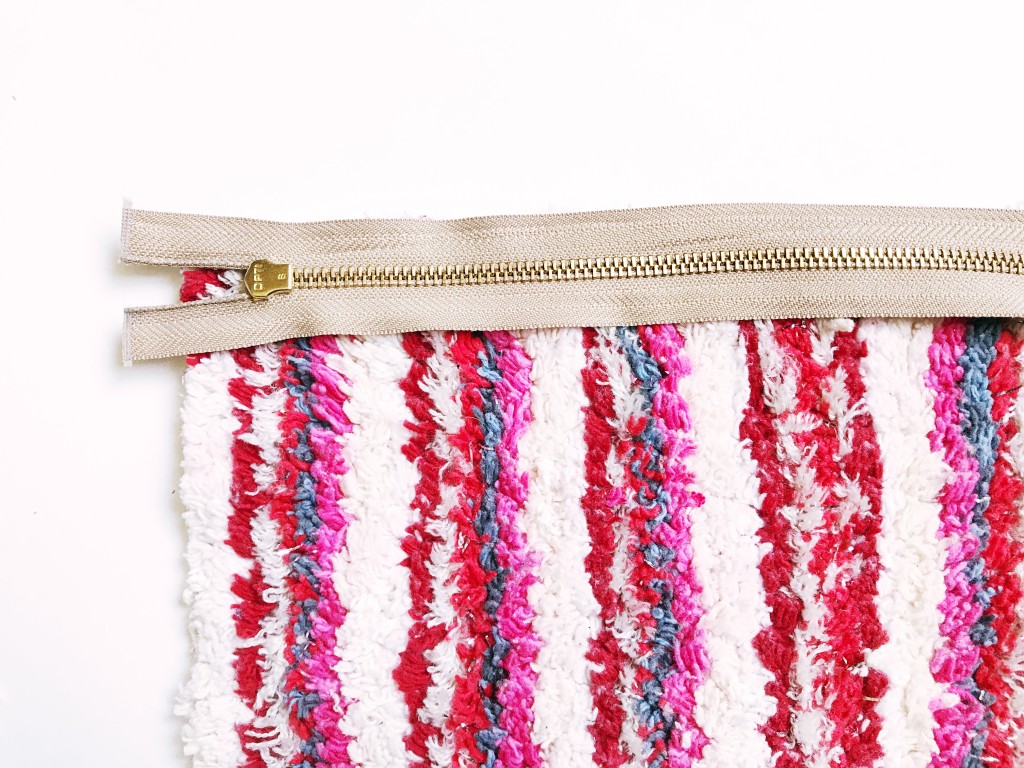 2. Place the remaining exterior fabric right side up; lay zipper (with the fabrics attached) on top, with the teeth side faced down and the zipper pull on the right. Place the lining fabric on top with right side faced down. Pin in place. Sew ¼" from edge of fabric, stopping short 1" from zipper pull. Pull the zipper away from the edge to prevent it from getting caught and continue to stitch along the remaining edge. Place wrong sides together and press.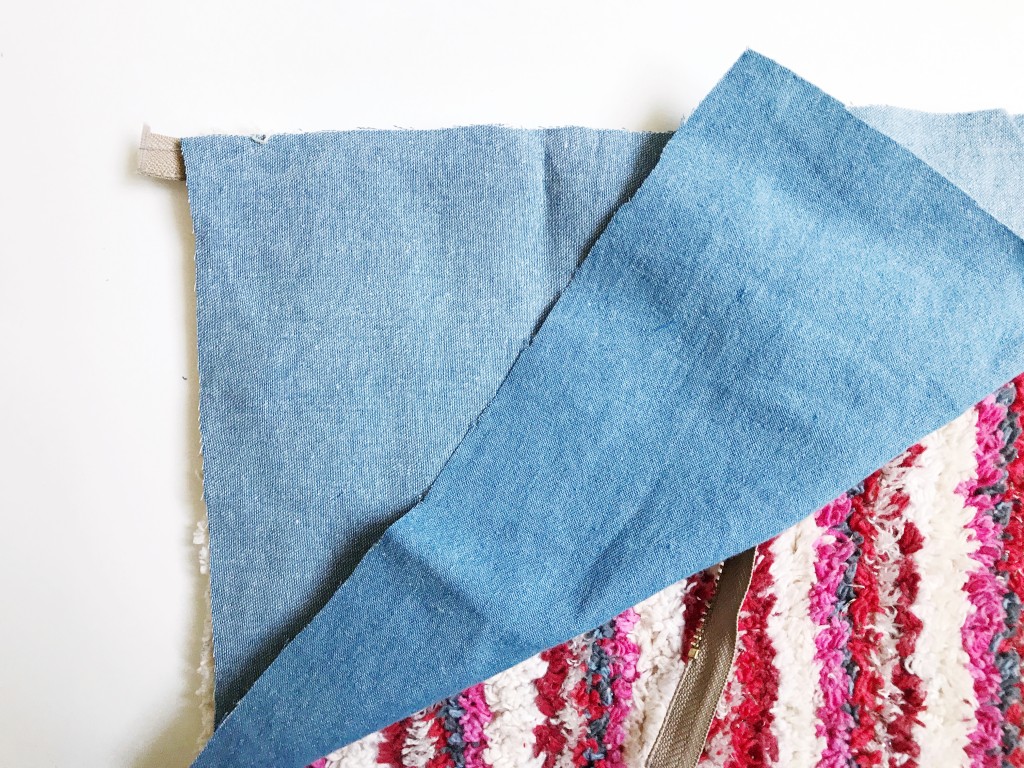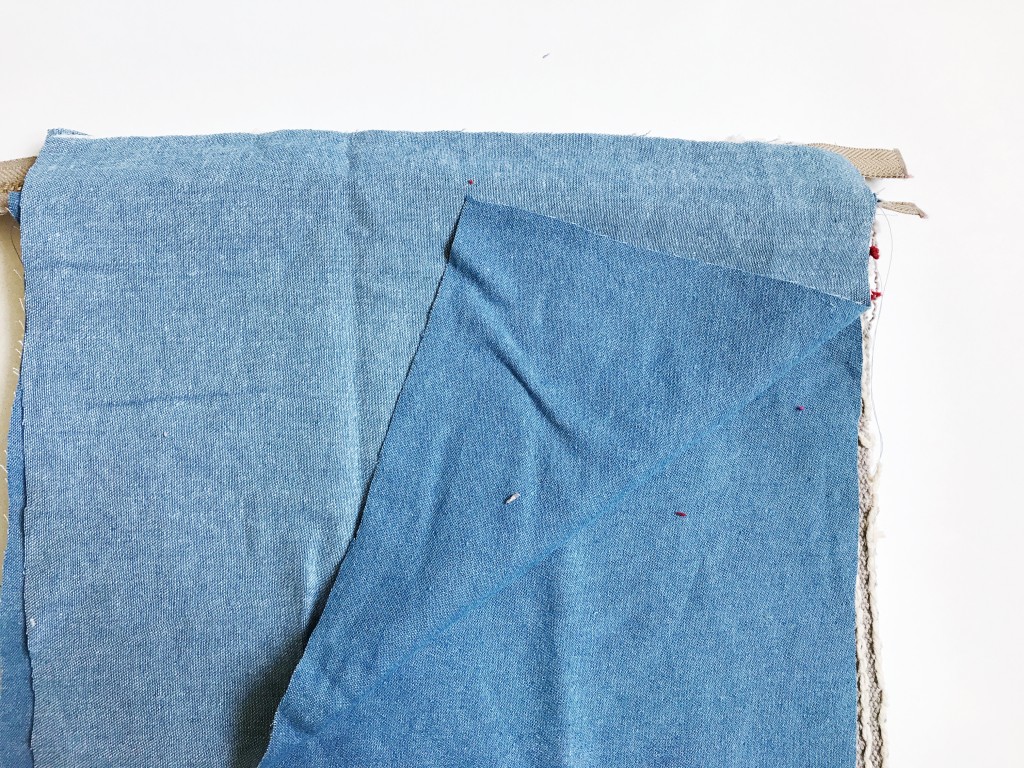 3. Open up fabrics so that the exterior pieces are right sides together and the lining pieces are right sides together. Pin in place. The zipper will be in the middle.
4. Sew around all the edges using a ½" seam allowance, but leave a 3" opening at the bottom of the lining fabric. Clip your corners to reduce bulk, but being careful not to cut the seam.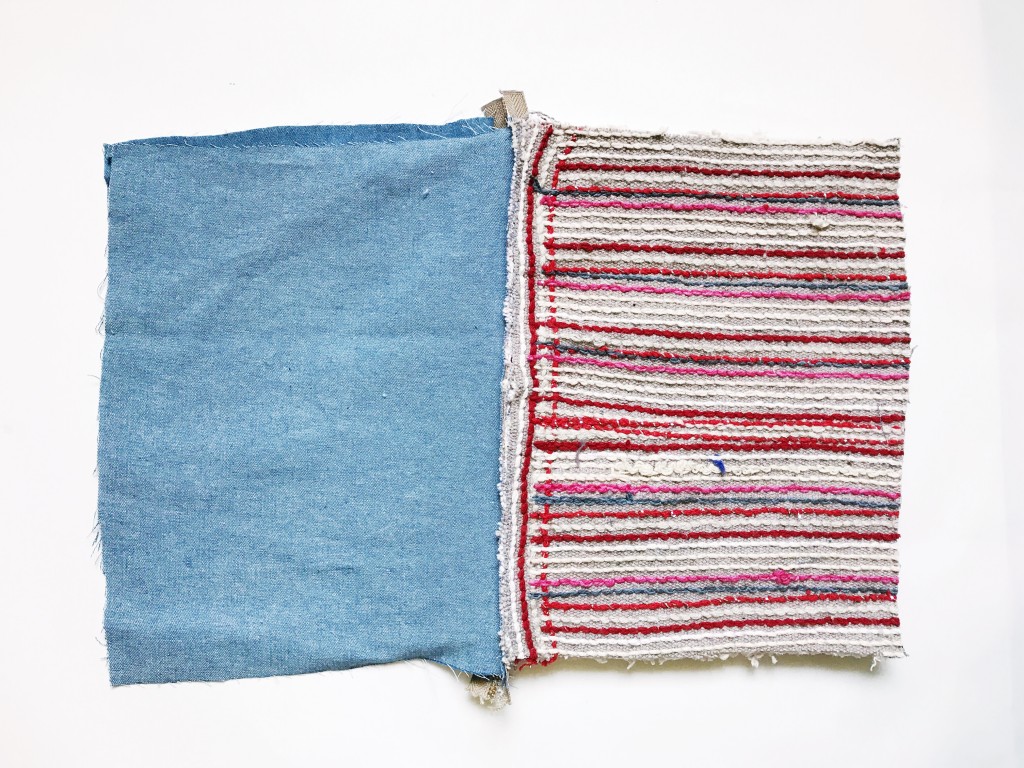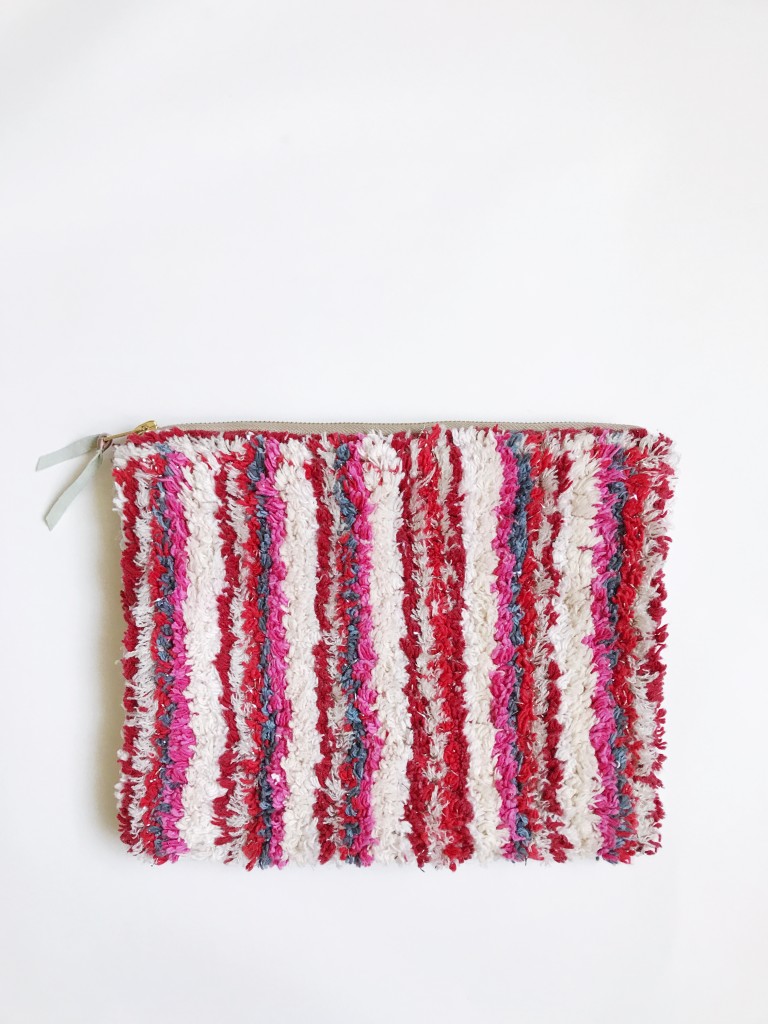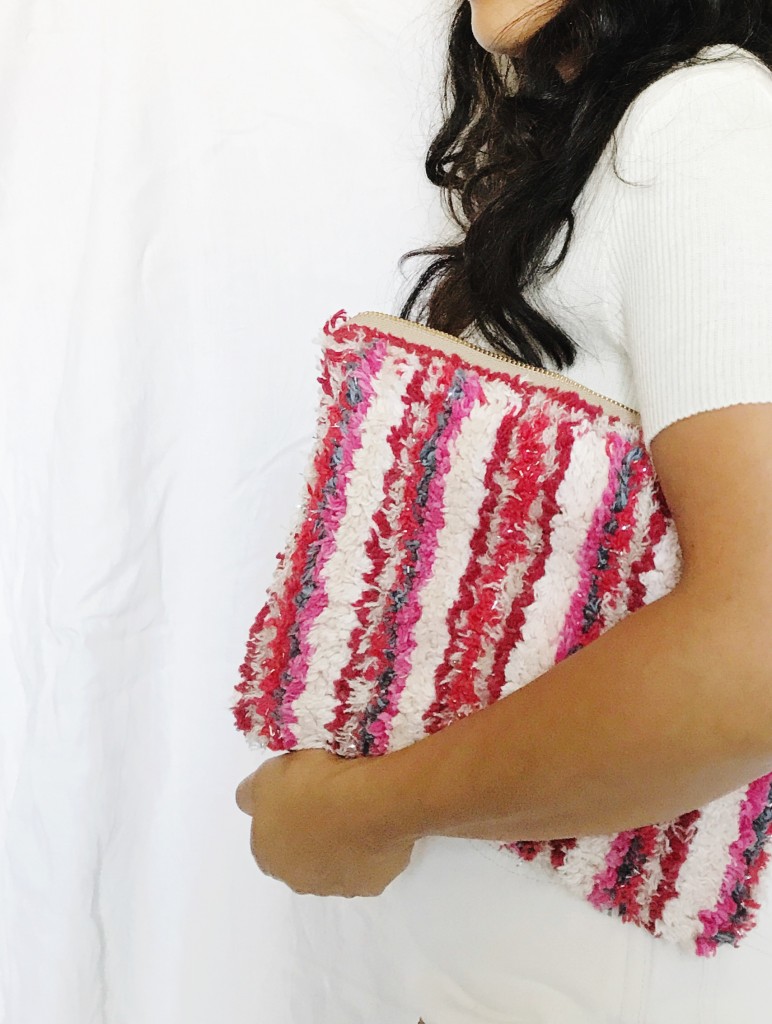 Found this cool bath rug at the 99¢ store and brought it home to make a clutch. It was made in India and it reminded me of Moroccan boucherouite rugs. This is pretty much exactly the same as this tapestry clutch, except slightly larger. I wanted something colorful like this to throw all my purse junk in, and then throw the clutch into one of my baskets. I bought another rug and plan to make another clutch with it, or a purse for the girls. Sometimes, the 99¢ store has some pretty good finds.