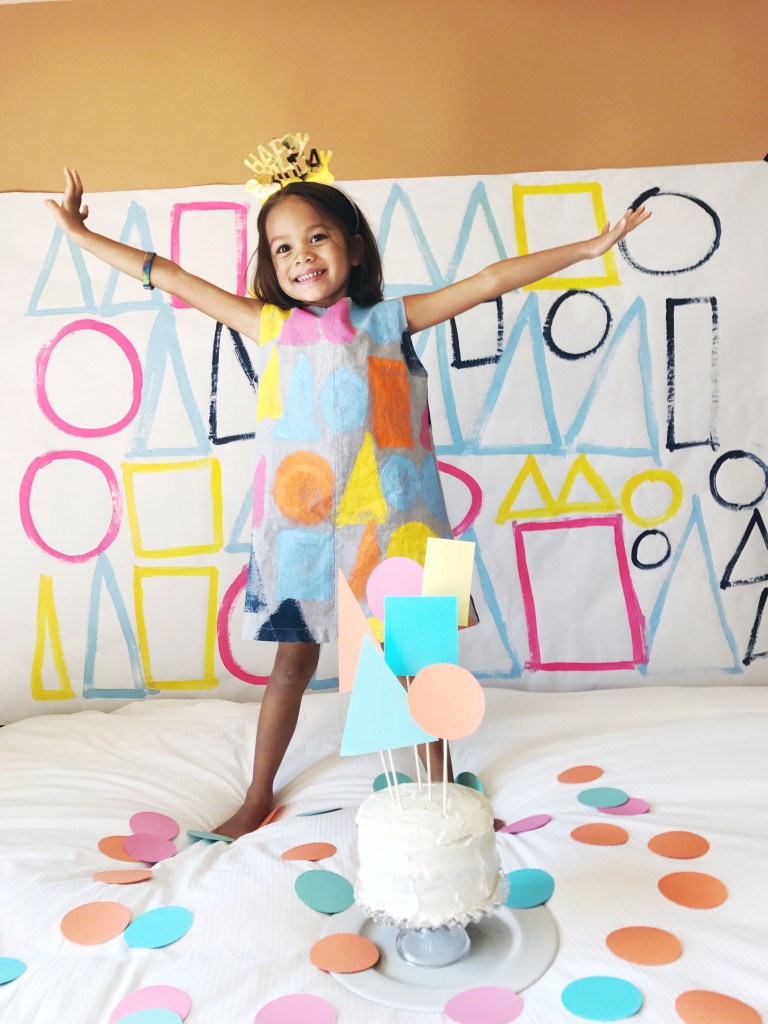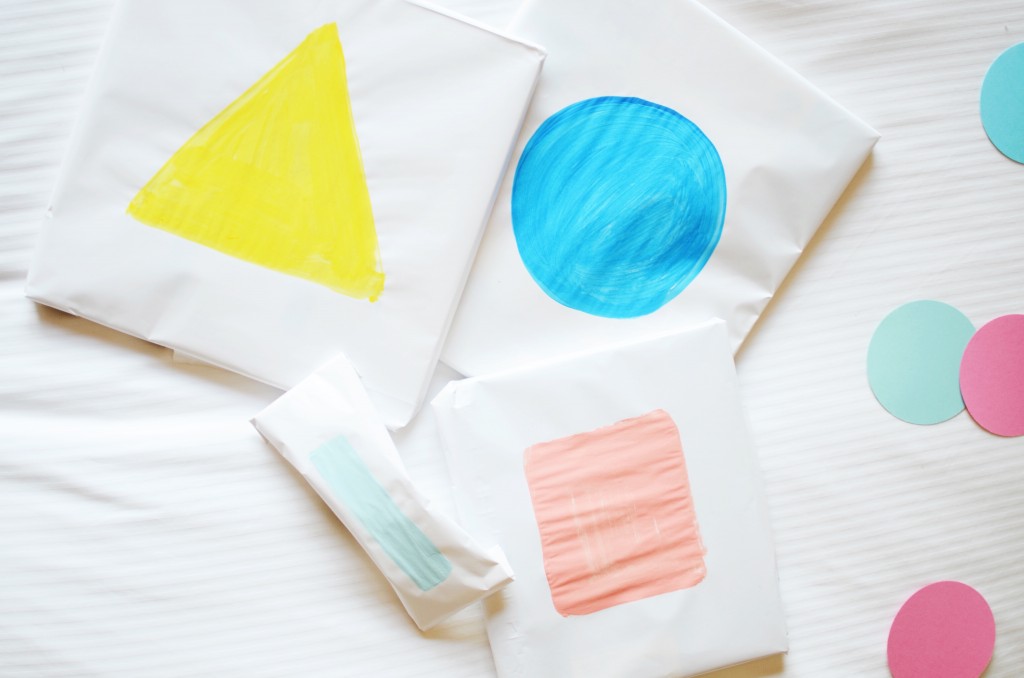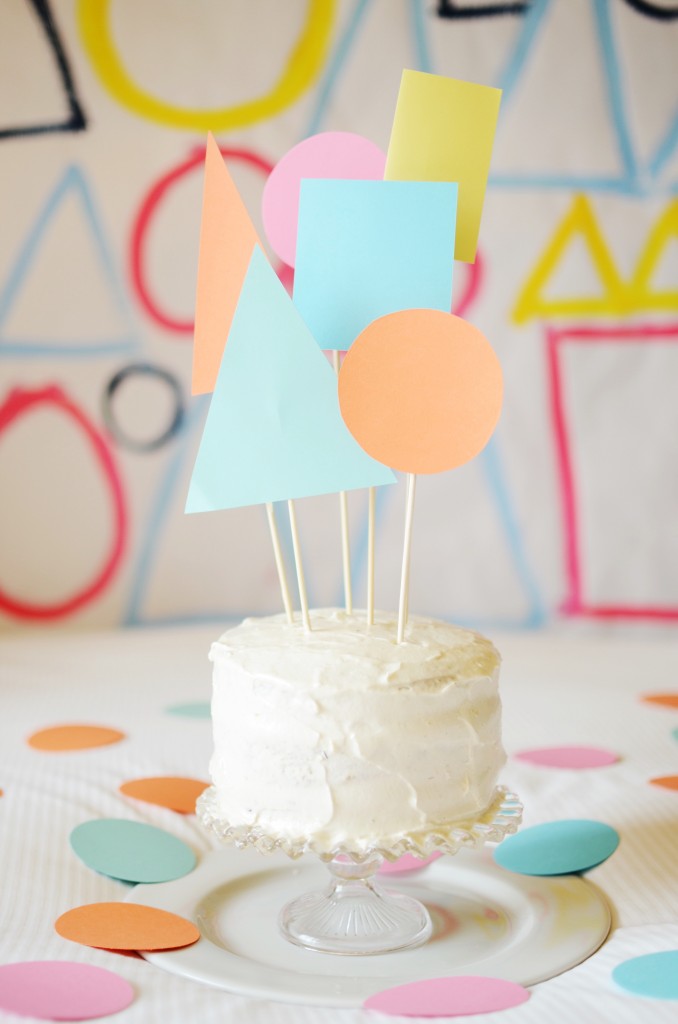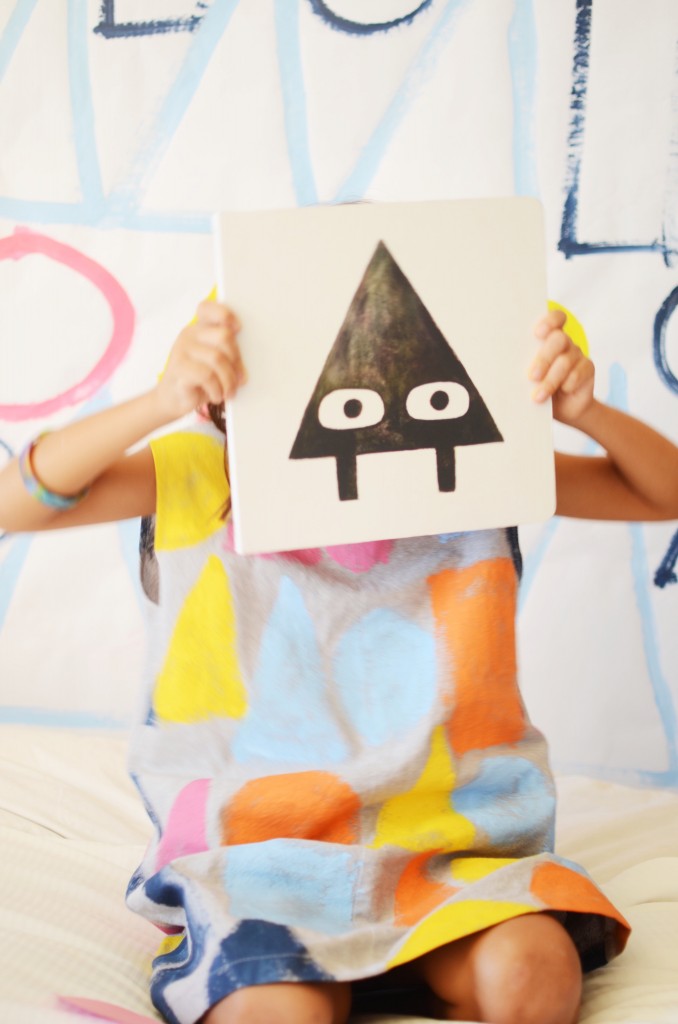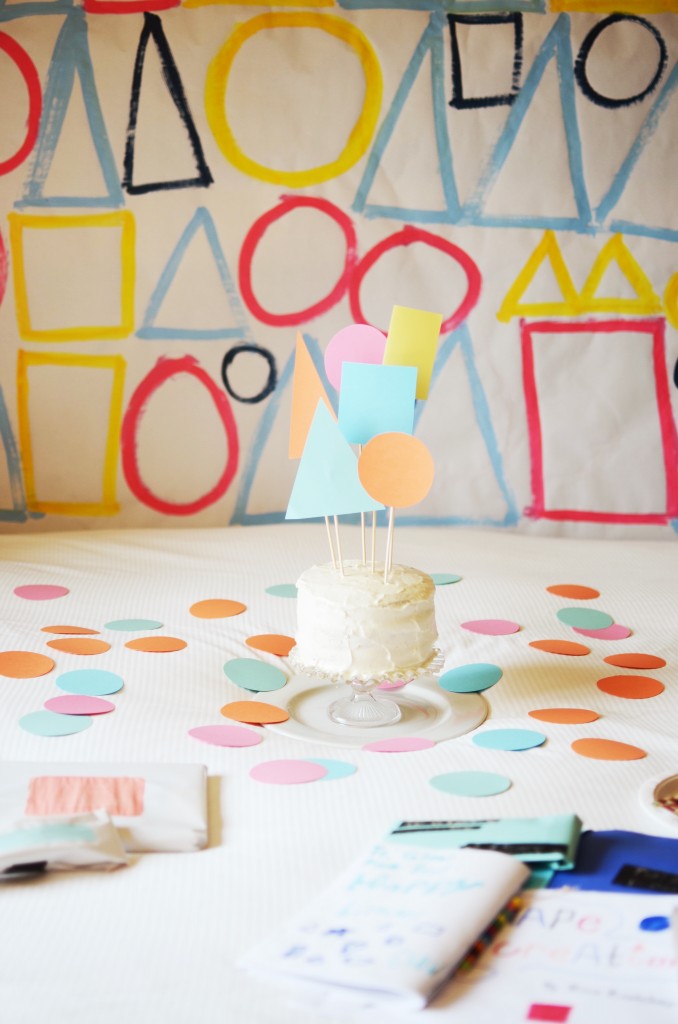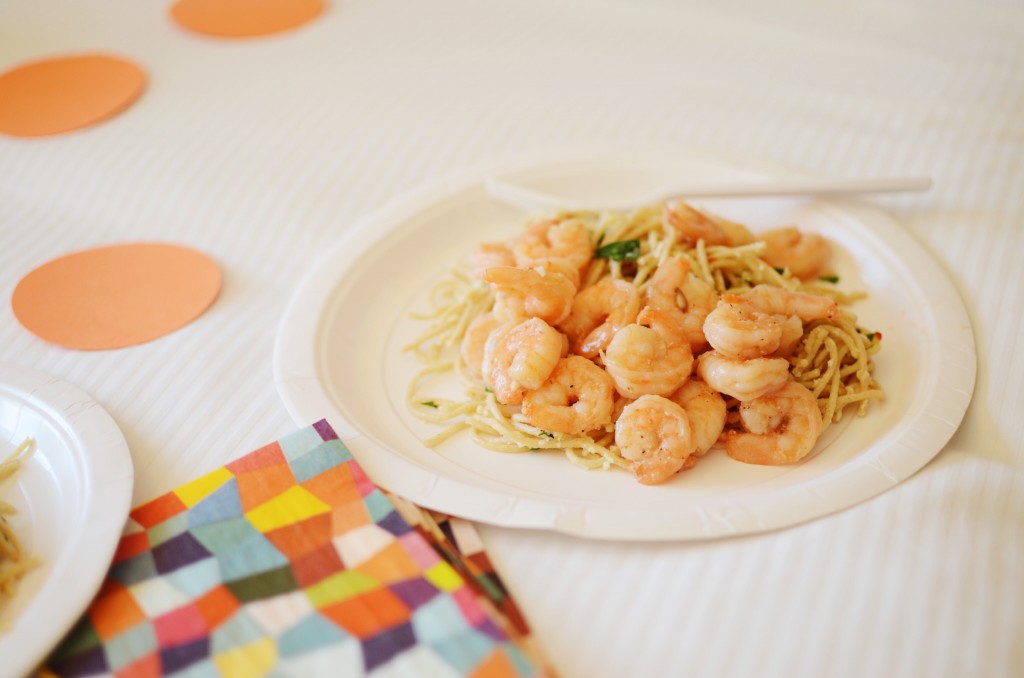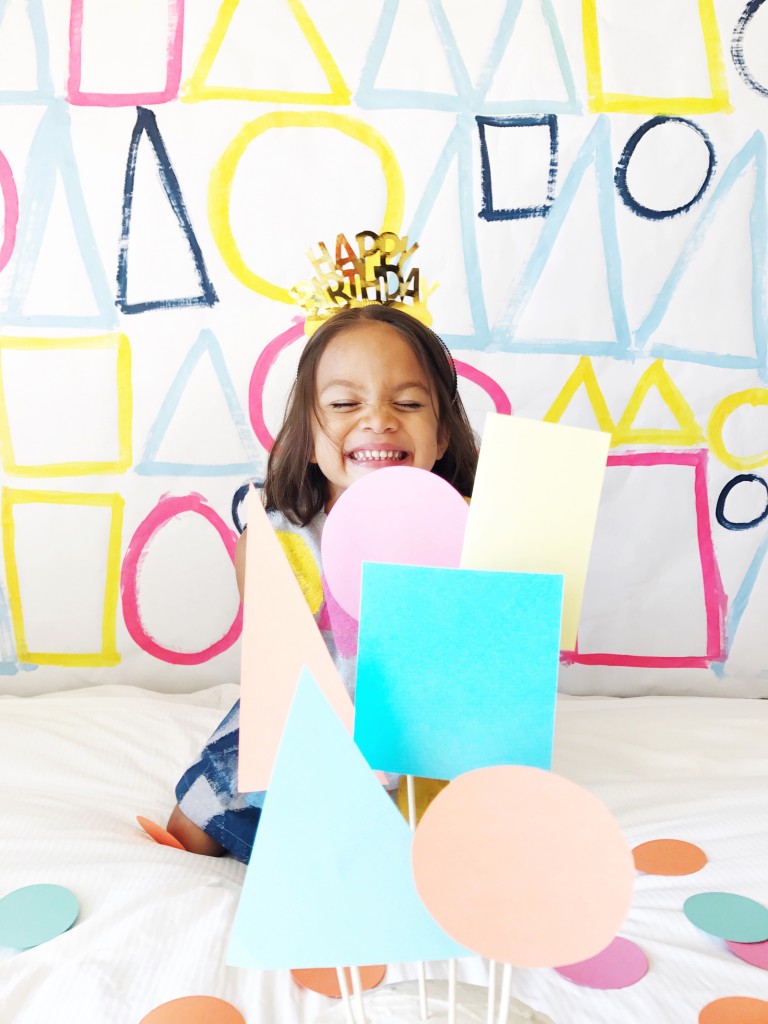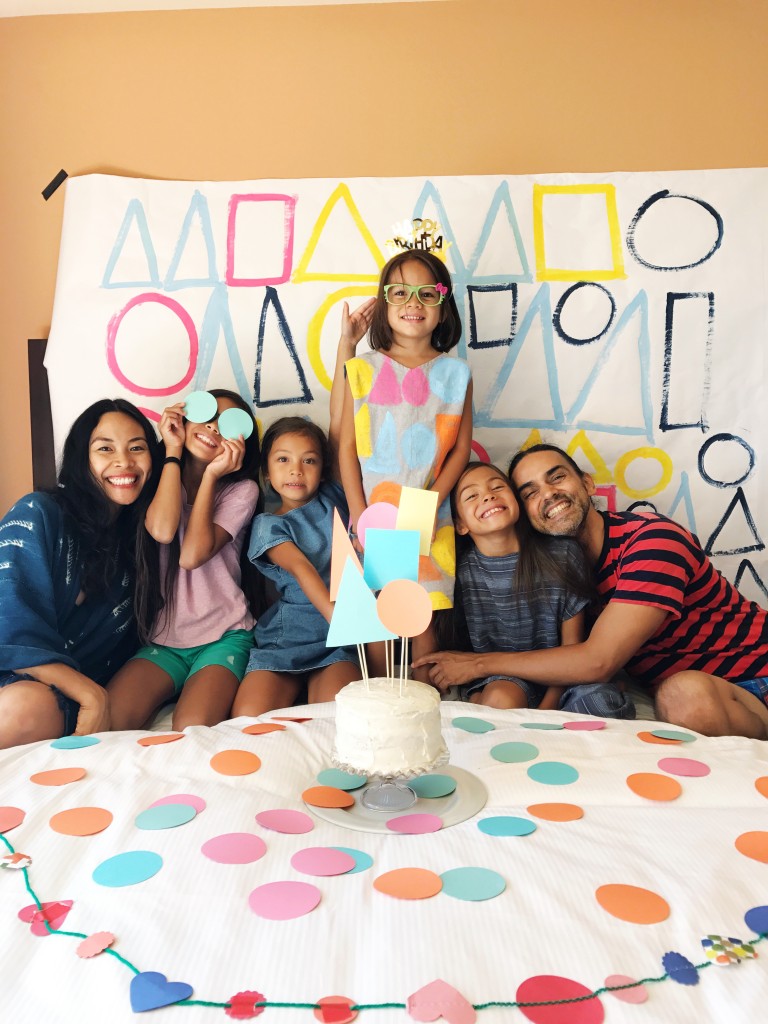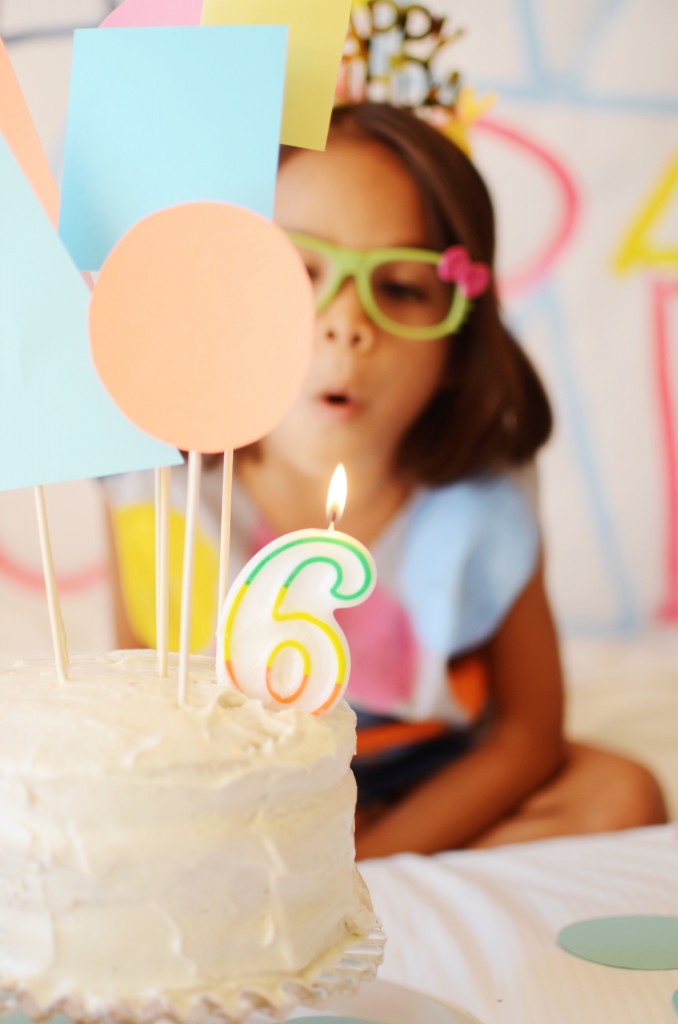 Last year, Glow requested a "shapes" themed 6th birthday as soon as her 5th birthday was over. I had no clue what I was going to do, other than make lots of shapes. Eventually, the idea came together after my BFF showed me this book (we ordered it and gave it to her as part of her birthday presents). As you know, if you've been reading here awhile, we like to go on vacation for birthdays. Thus, this celebration was pulled off in our hotel room and it was shapes everything… homemade shapes dress, shapes cake topper, shapes wrapped gifts, and shapes background, exactly what this birthday girl wanted. 
The backdrop was made at home, on large drawing paper, and I taped it up over our headboard. Birthday cake was homemade and assembled in the hotel room. By the way, I used a Trader Joe's boxed vanilla cake mix, and doctored it up with lavender infused milk, along with lavender frosting, and it came out so delicious! For her birthday meal, she requested shrimp (she loves shrimp) and even that was prepared at home (made this recipe), and put together in the hotel room. Thankfully, there was a microwave, which I knew prior to coming. The sisters made her all sorts of shapes-themed birthday gifts, and after we sang "Happy Birthday" and were all feasting on cake, Ben read us Triangle. She was filled with giddy at all the shapes and surprises, and Ben and I are always so happy to be able to fulfill birthday wishes.
She's been 6 for about a month now, and I have yet to hear what she wants for next year, but I'm sure her birthday theme request will be coming soon. Once she gets an idea in her head, it sticks and rarely ever changes.