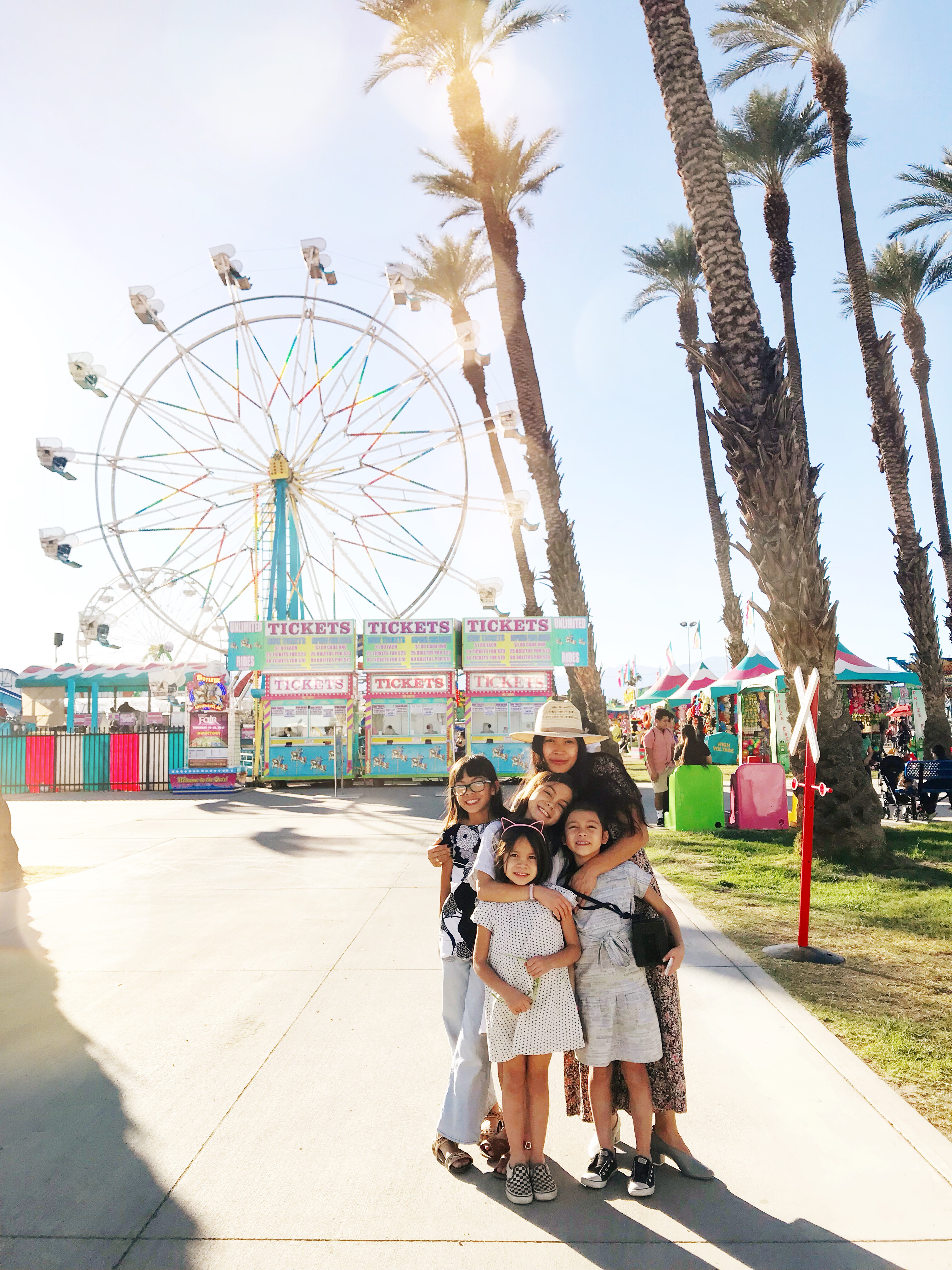 We befriended one of the photo booth operators from our yearly OC fair tradition (I'm even friends with her on facebook, and she's typically the one that takes our family photo), so she's always telling us all about the Date Festival in February. The past few years, we haven't been able to make it, but finally this year, we made it happen. Also, thanks to being homeschoolers, we got a school pass to get in for free (get info here). The reason she convinces us to go is because at this fair, they (the company that runs the photo booths) have a mini studio that uses this old school film camera to take these black & white family portraits. You take the photo (and try not to blink because they only get one shot) and you have to wait for someone to develop it, then come back to pick it up. The package we chose has 3 – 8×10″ and 8 – wallets ($32 minimum for more than 3 people). We really love the simplicity of these portraits and it's definitely worth the trek out if you love film photography.
Besides the photo studio and photo booth, there were plenty of shows to watch at the fair. There are all your traditional fair rides too, but we didn't ride any and spent all our time watching shows. There were pig races, a magic show, marionette puppet show, date cooking show, ostrich, zebra, and camel races, and a few others. The shows were all quirky, rough around the edges type stuff, but still entertaining and fun. Of course, all that fair food was there, but fair food just ain't our thing. Family time, fair fun, and film photographs as souvenirs are what fairs are all about for us.
More info about the Riverside County Fair and Date Festival here. It runs to February 26th if you want to try and catch it.